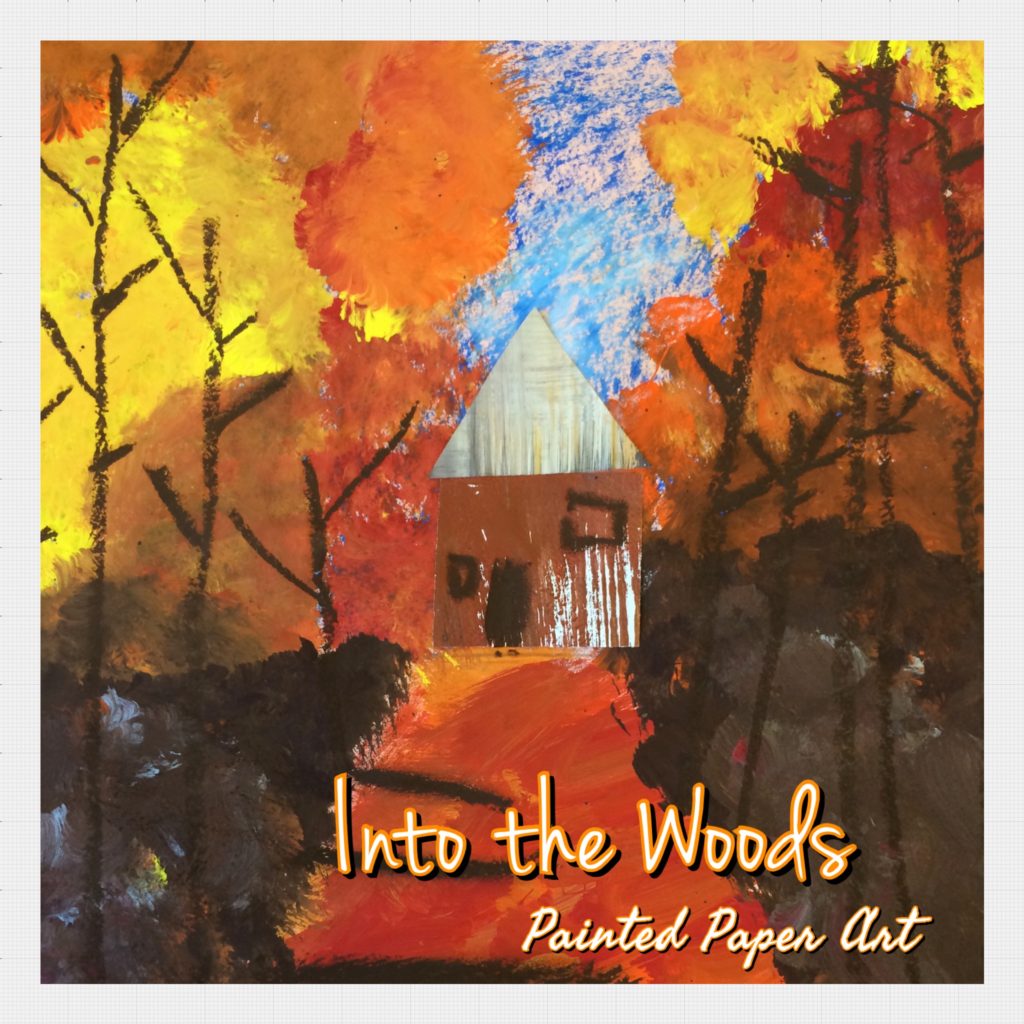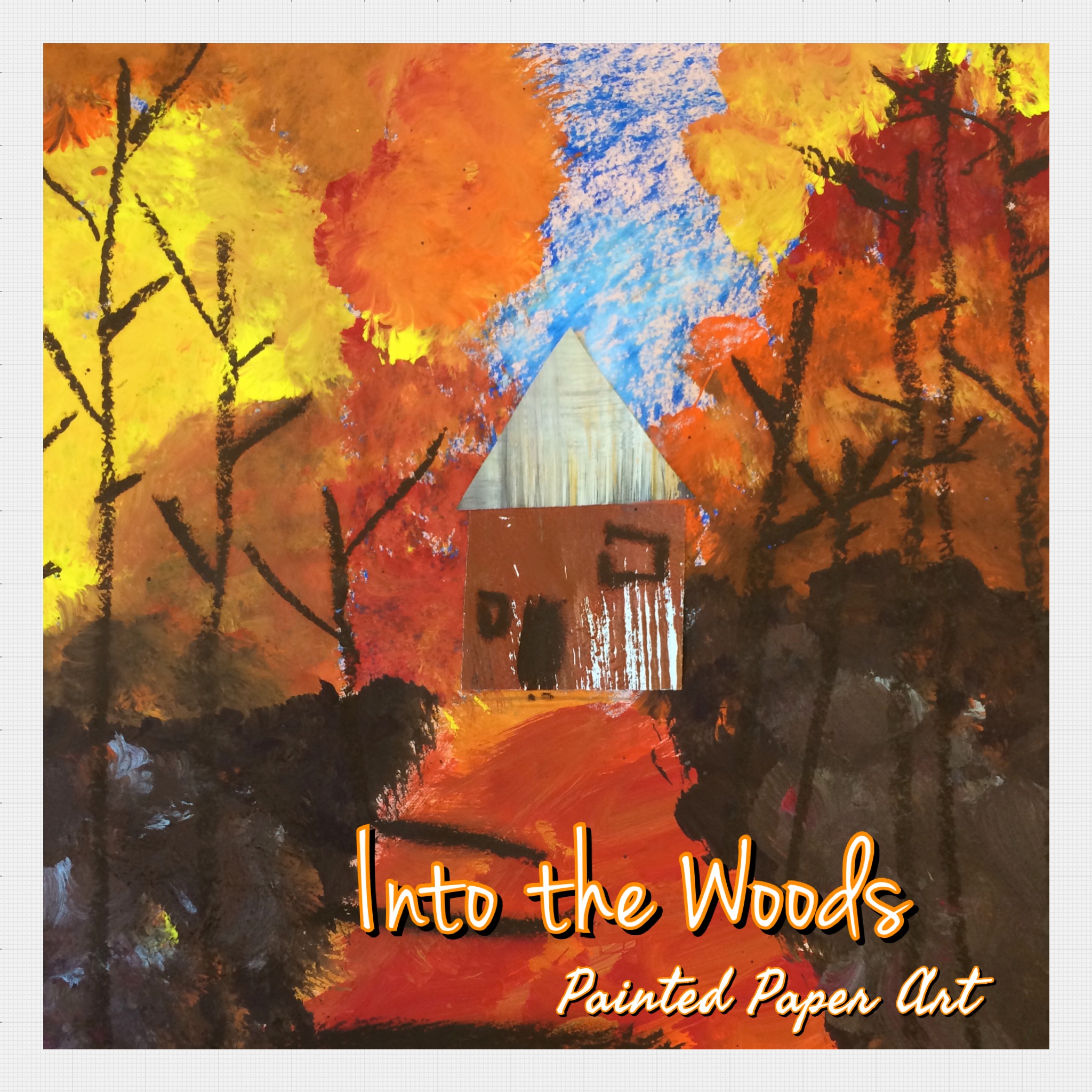 Giving a shout out to the great season of Autumn!
I mean look at all the colors splashed among nature!
One project that I created with my younger artists was inspired by the Avenues of Poplars by Vincent Van Gogh. Yes my friends, you can teach one point perspective to young students and not pull out your hair!
As I said, the inspiration was this delightful painting Vincent created in the fall. What he wrote to his brother Theo, "with yellow autumn leaves and the sun casting here and there", struck a chord in my heart. Vincent is really describing the beauty of Autumn and I wanted that beautiful description to be put down on paper.
This mixed media project uses oil pastels, tempera paints and chalks with painted paper scraps to create an adorable cottage in the woods.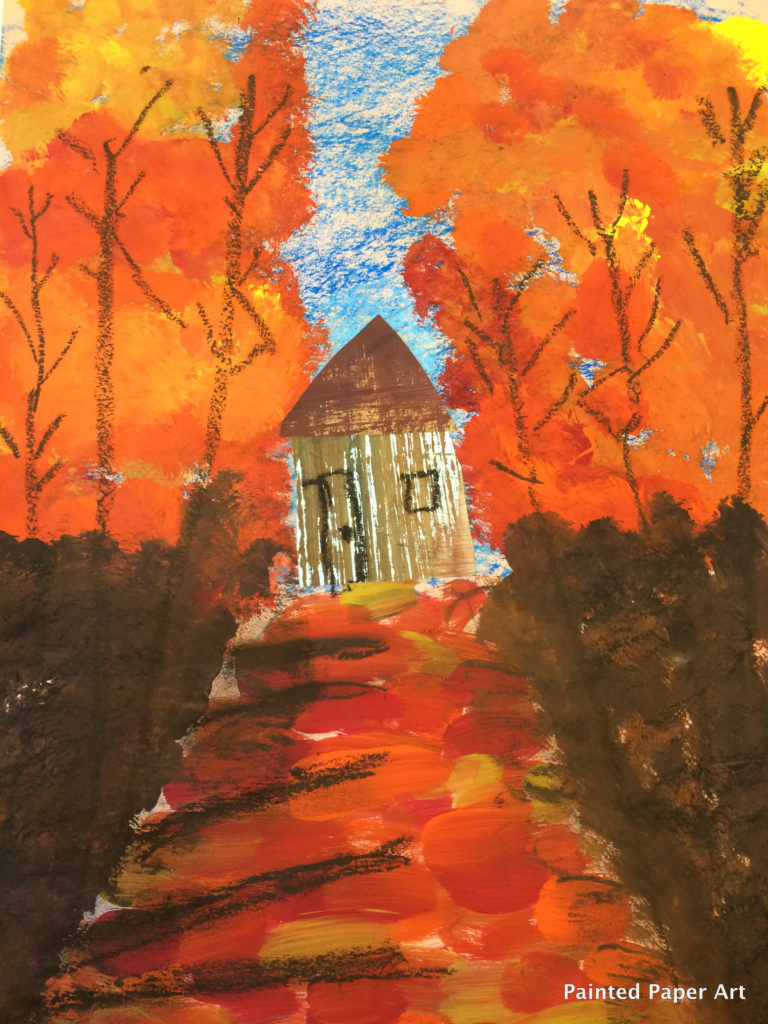 Using construction paper, students create a one point perspective drawing in pencil, then added the layering of oil pastels, tempera paint and chalks. Large brushes create the overlapping leaves on the fall trees and a path and the painted paper cottage completes the painting.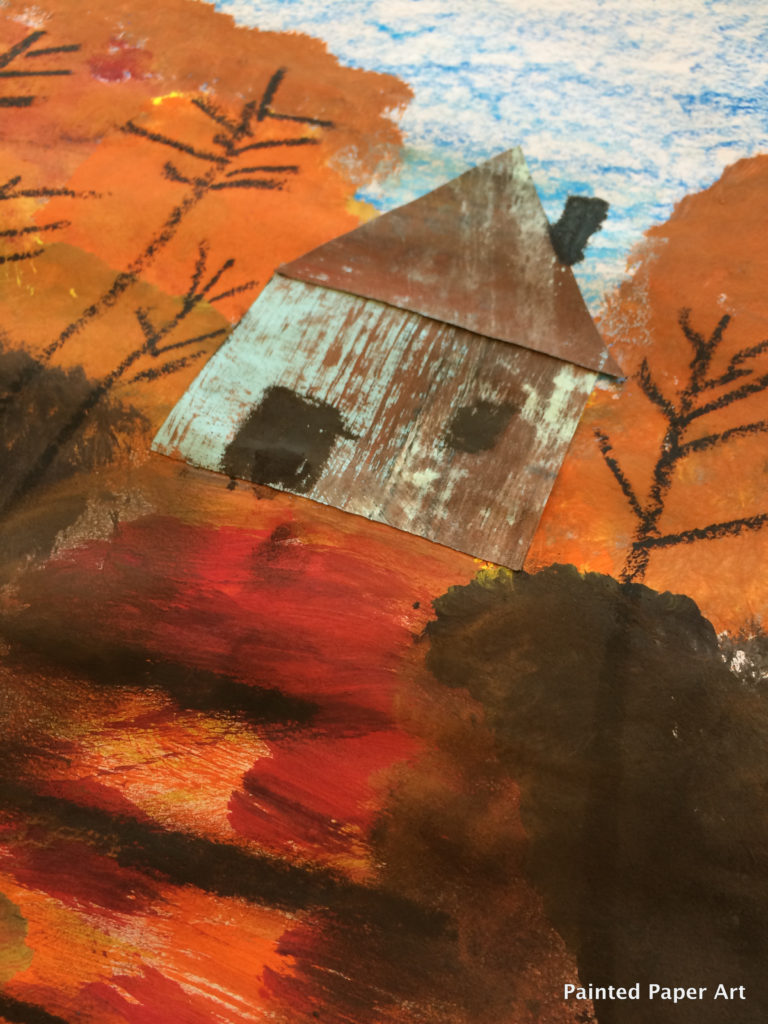 Don't you just love the colors and textures in these gallery paintings?
Want more detailed directions with a full color lesson plan?
Now available at the shop.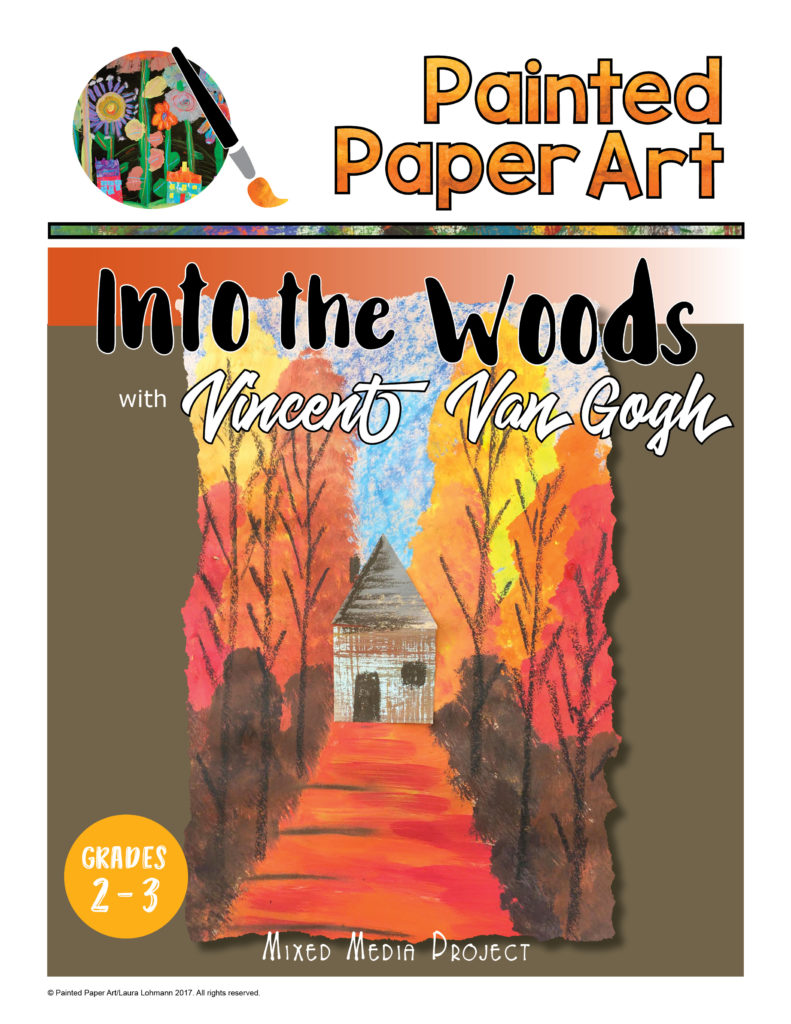 What's Inside of this project:
This 17 page pdf includes:
Step by step full-color photo tutorial for the Avenue of Poplars lesson
Background information about Vincent Van Gogh
Van Gogh timeline
Vocabulary and learning objectives
Supplies needed for project
Student gallery
Reproducible coloring sheet for early finishers
Reproducible Artist Statement
I Can statements National Standards
"How to Make Painted Paper" Handout
11″ x 17″ poster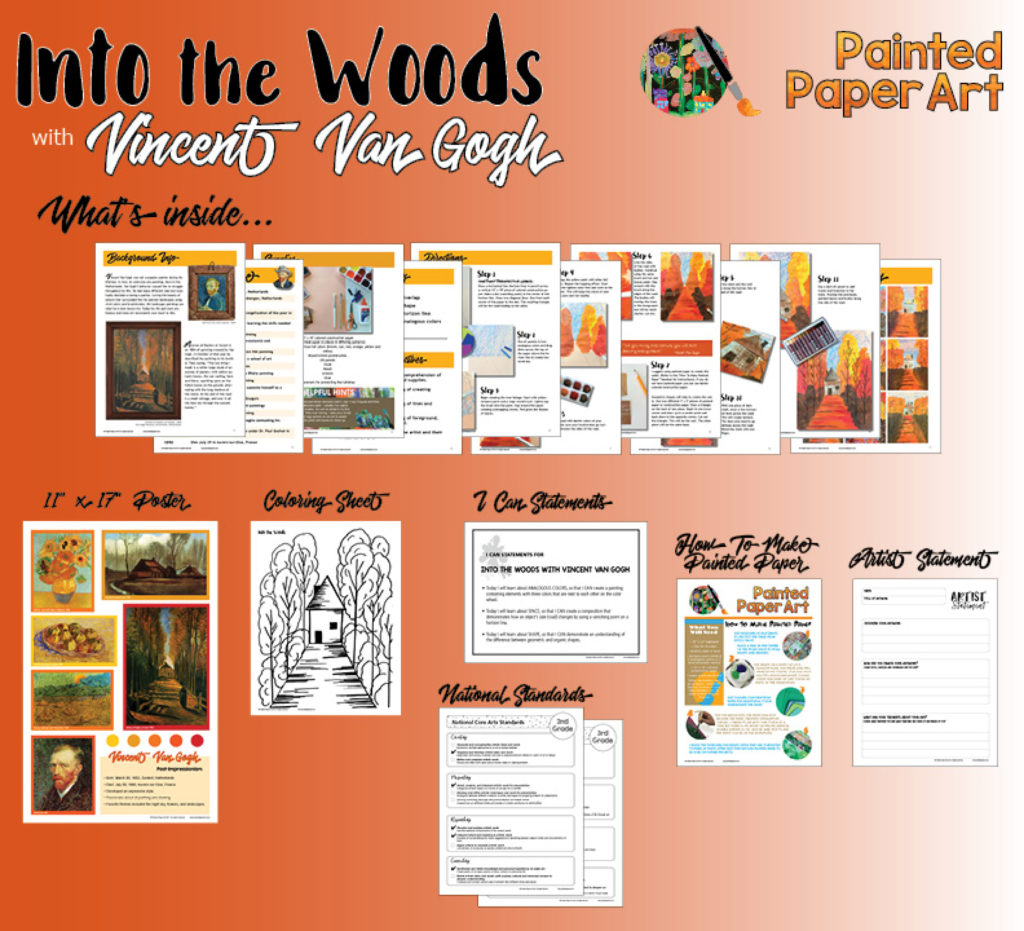 GALLERY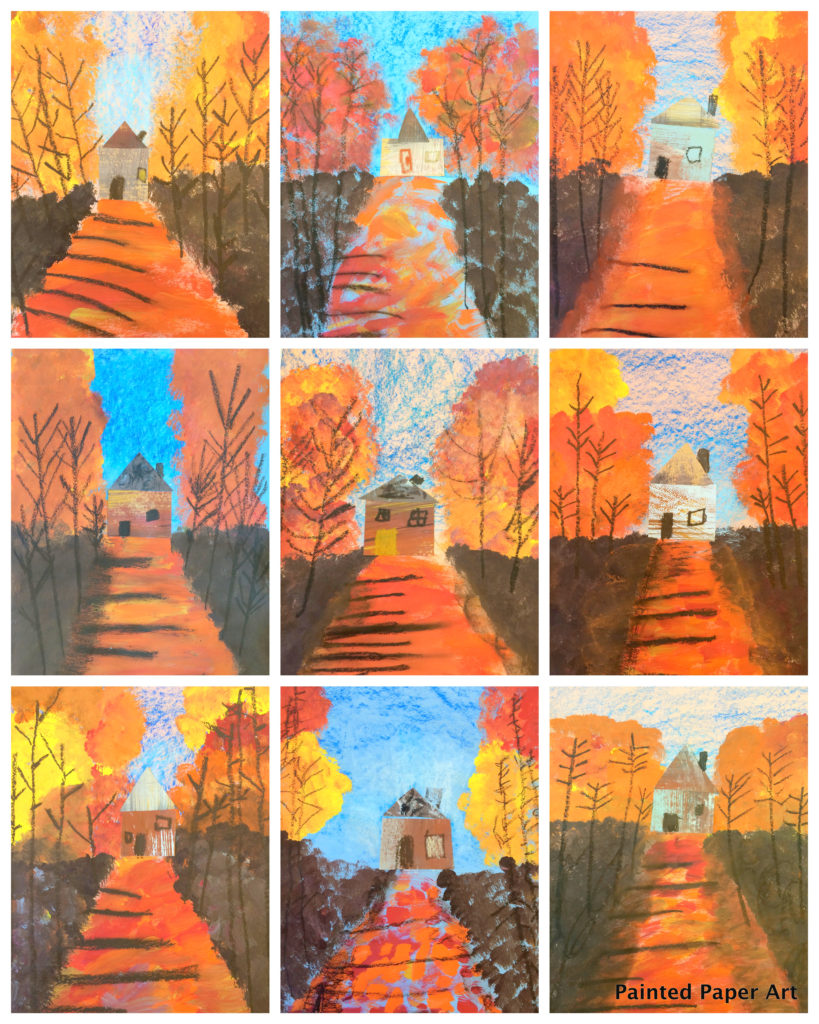 These lessons are great for ages 6-10 but any age student can create a beautiful painting with these directions. Thanks for stopping by and for letting Painted Paper Art be your top destination for art lessons.
Happy Creating!