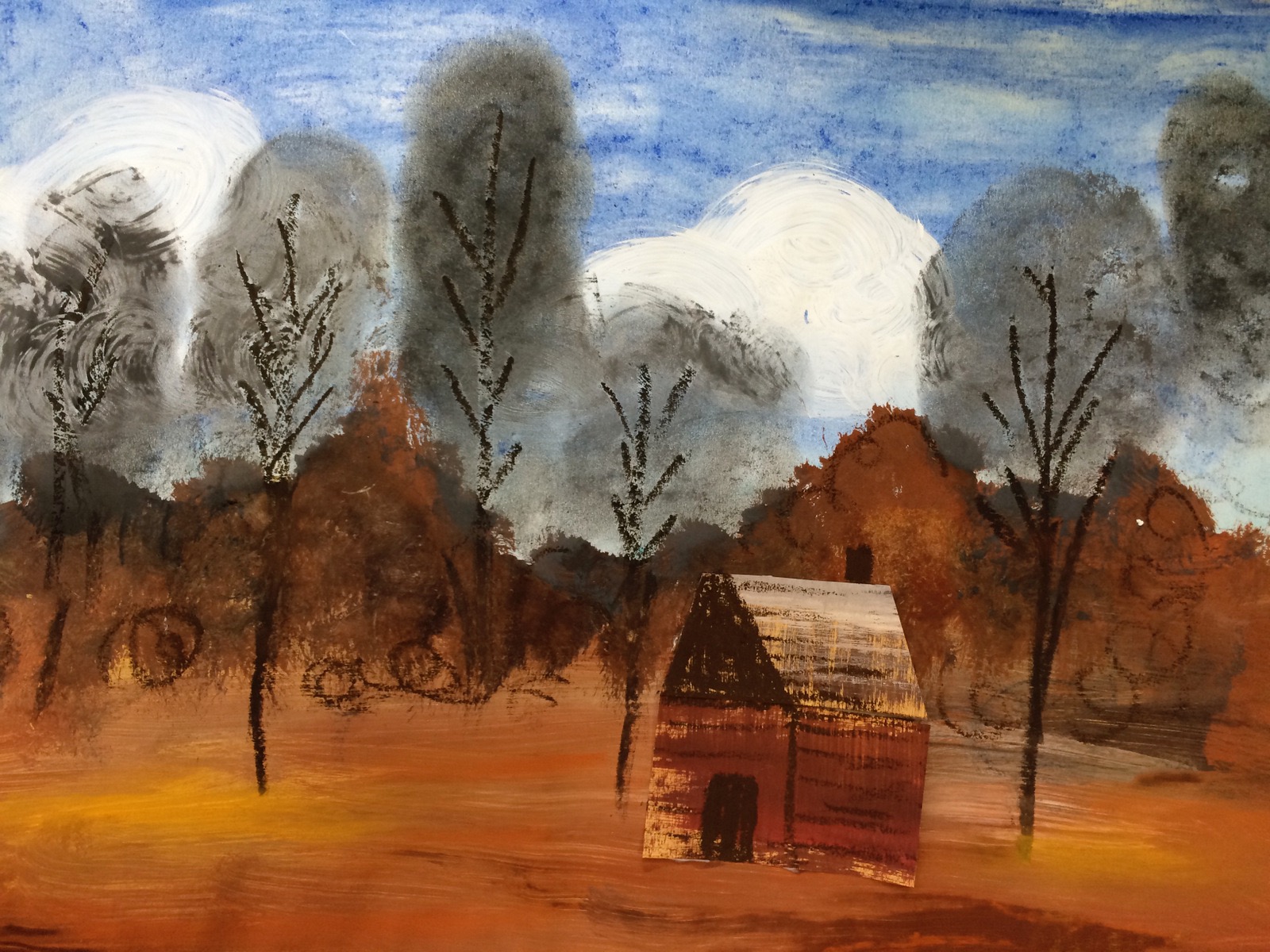 Artist Study: Van Gogh's Farmhouses Among Trees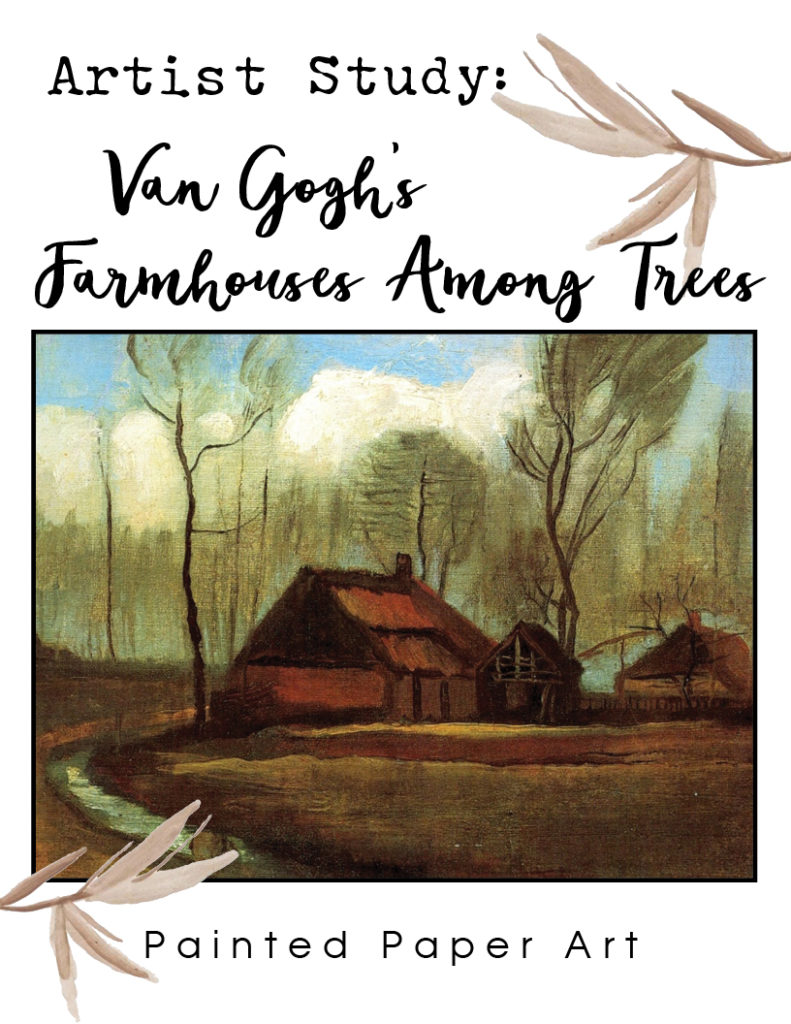 Van Gogh became interested in representing peasant life in his art. To show the spirit of the peasant life, Van Gogh for a time lived as they lived, he was in the fields as they were, enduring the weather for long hours as they were. To do so was not something taught in art schools. Vincent wrote, a reflection of his frustrated by traditional artists who focused on their painting technique more than the subject matter of the painting.
This lesson introduces children to the wonderful world of Vincent Van Gogh. Using his beautiful 1883 Farmhouse Among Trees painting as inspiration and to understand the artist's unique painting style, children create their own paintings inspired by Van Gogh's famous artwork.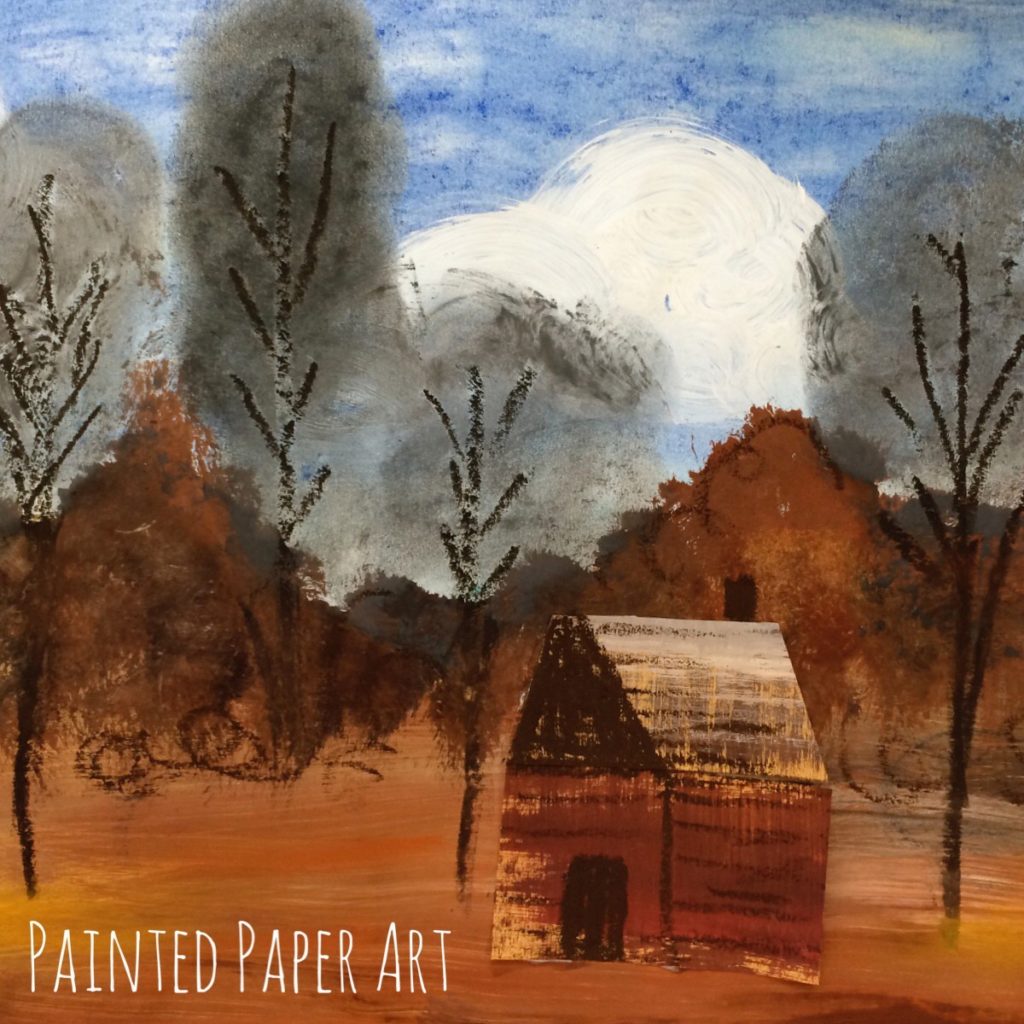 This lesson is a perfect way to incorporate art history with basic art supplies to create the most beautiful works of art that every student will be proud of. This mixed media project uses oil pastels, chalk and construction paper or painted paper to create the most beautiful fall painting any parent, grandparent or teacher would loved to frame. Need a guide for this project? Don't worry, we have the details for you.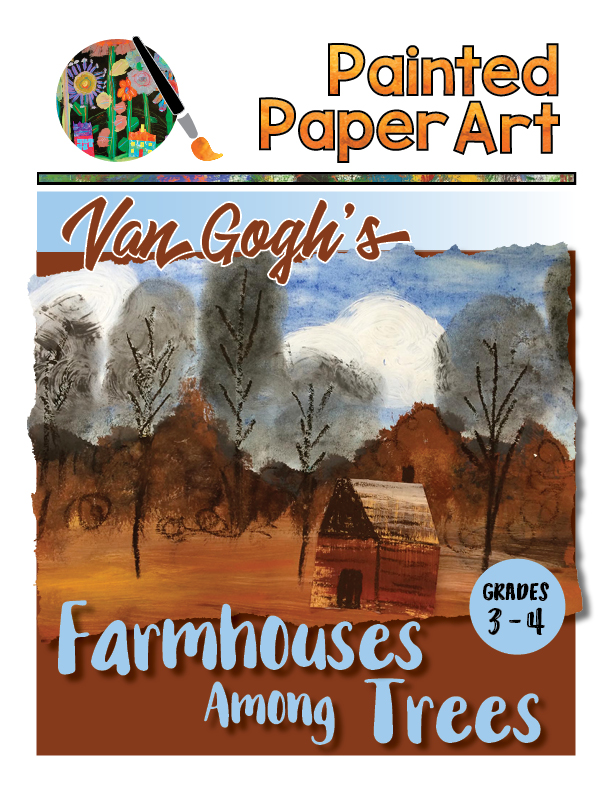 This lesson can be completed in only two 50-minute classes. It is geared for grades 3 – 4 but any age student can create a beautiful painting using these directions.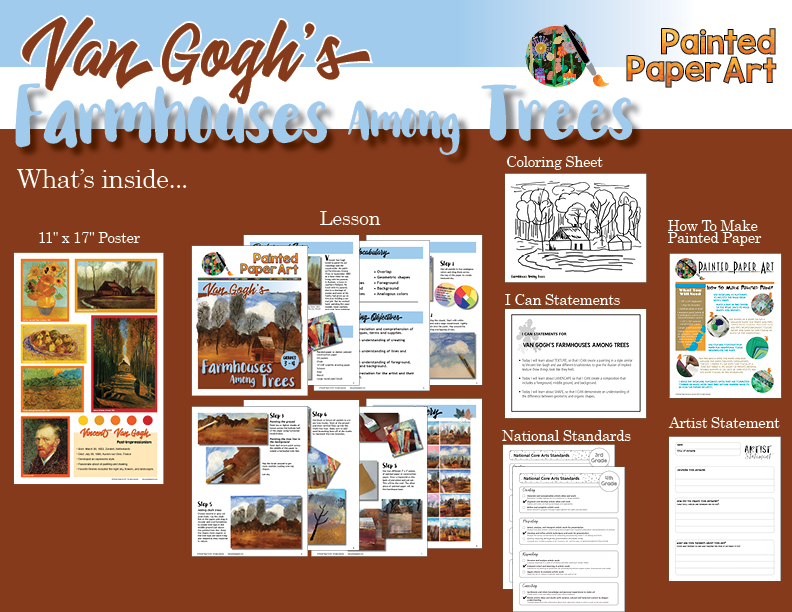 Included in the package:
– Step by step full-color photo tutorials for the lesson
– 11×17 Van Gogh poster
– Vocabulary words
– Learning objectives
– Reproducible Artist Statement
– I Can Statements
– "How to Make Painted Paper" instructions
– National Core Art Standards Checklist
– Reproducible coloring sheet handout to be used as an extension or for early finishers. Novice teachers can use a projector to project handout on smartboard for inspiration.
– Student Gallery
Keep on Creating!