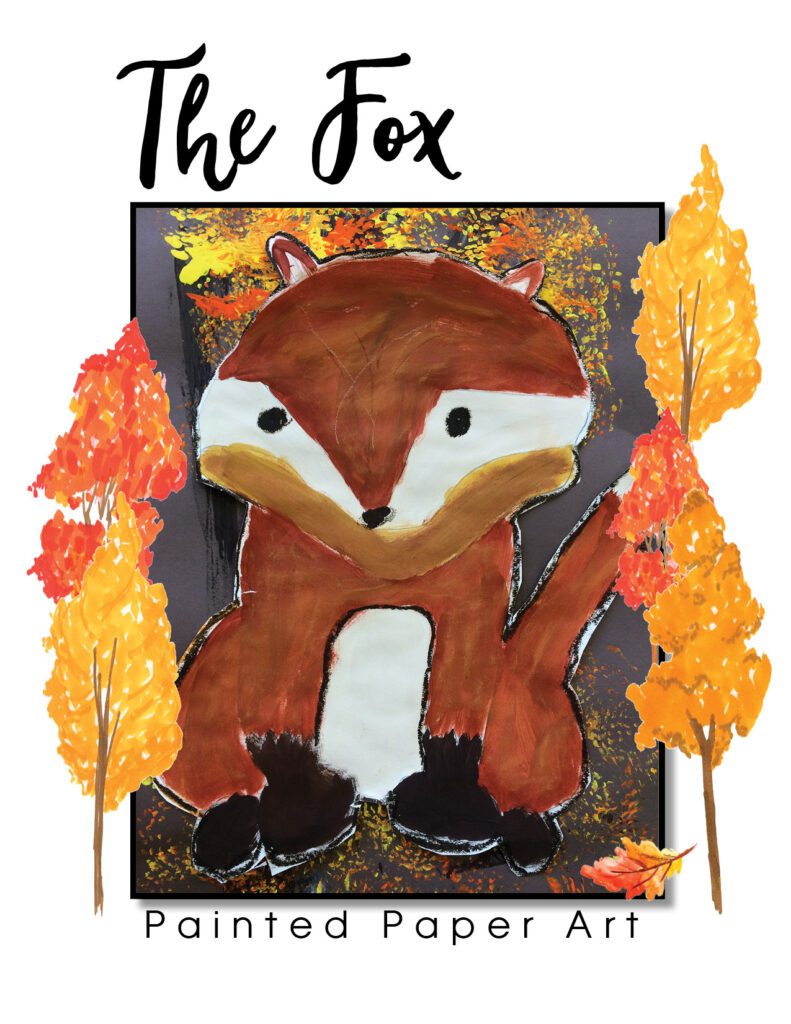 Love little furry creatures yet not sure how to create them? This Directed Drawing/Mixed Media Fox project is sure to please! Why not have your students create these adorable creatures while learning helpful information about them? I have to admit – this project is one of my FAVORITES!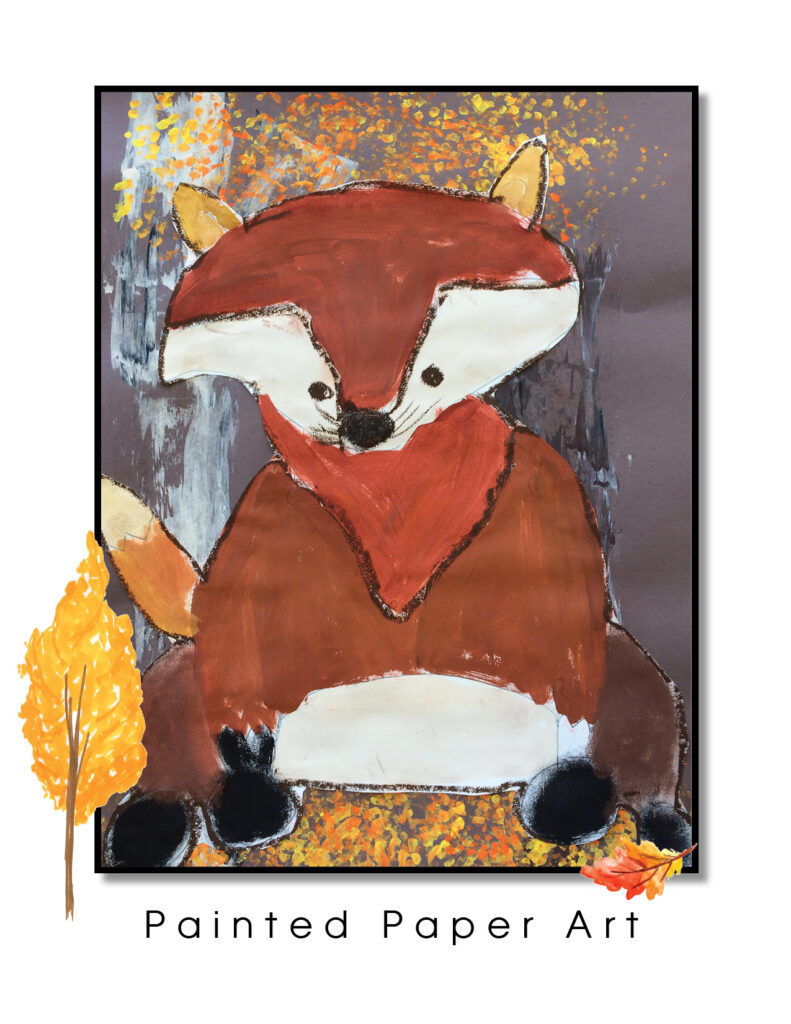 Not sure about you, but many of my students love to paint but have a hard time first drawing their ideas. I have noticed when I do directed drawings they really get excited and their confidence skyrockets. Yep, I know what you are thinking. They are all going to look the same. Well, actually they don't. The students really add their own personalities to their drawings.
After the drawing is completed, the paints and brushes come out. The delight in creating the animals and applying the paint is heard through the oohs and ahhs of the children.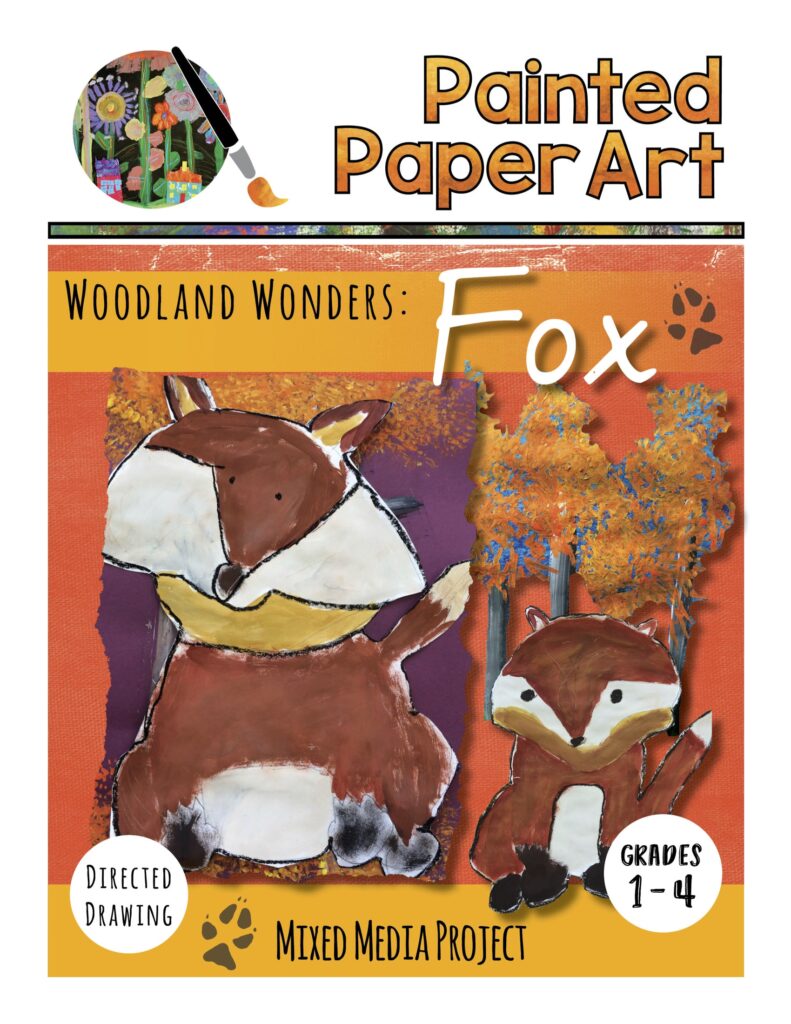 This packet includes step by step colorful photos and background information about the furry fox. Also included are step by step directions for creating fall foliage/trees for the background. A "How to Draw a Fox" handout is also included and will help your younger students feel successful when starting this project.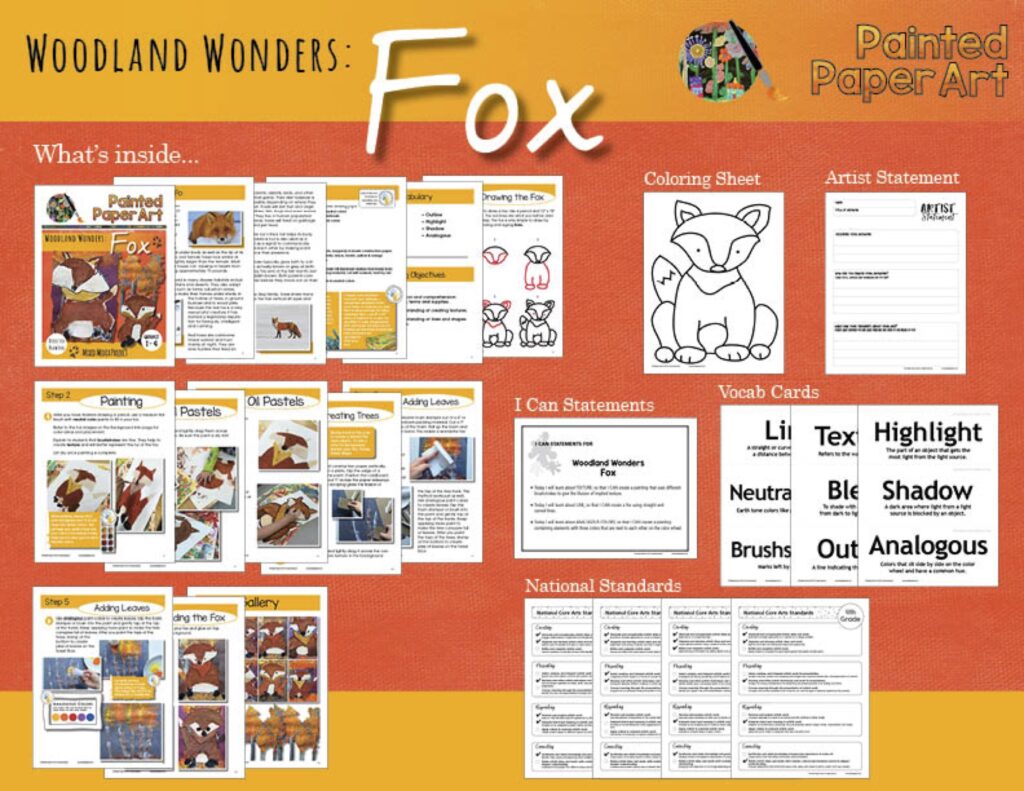 This lesson is great for ages 5–11 but any age student will love creating these adorable creatures.
The Digital PDF includes:
Step by step full-color photo tutorials for the Fox lesson.
Background information about foxes with fun colorful images
Supplies needed for project
2 reproducible fox handouts
Student gallery
Helpful tips
"How to Draw a Fox" handout
Full color step by step on how to create fall trees for the background.
Learning Objectives
Vocabulary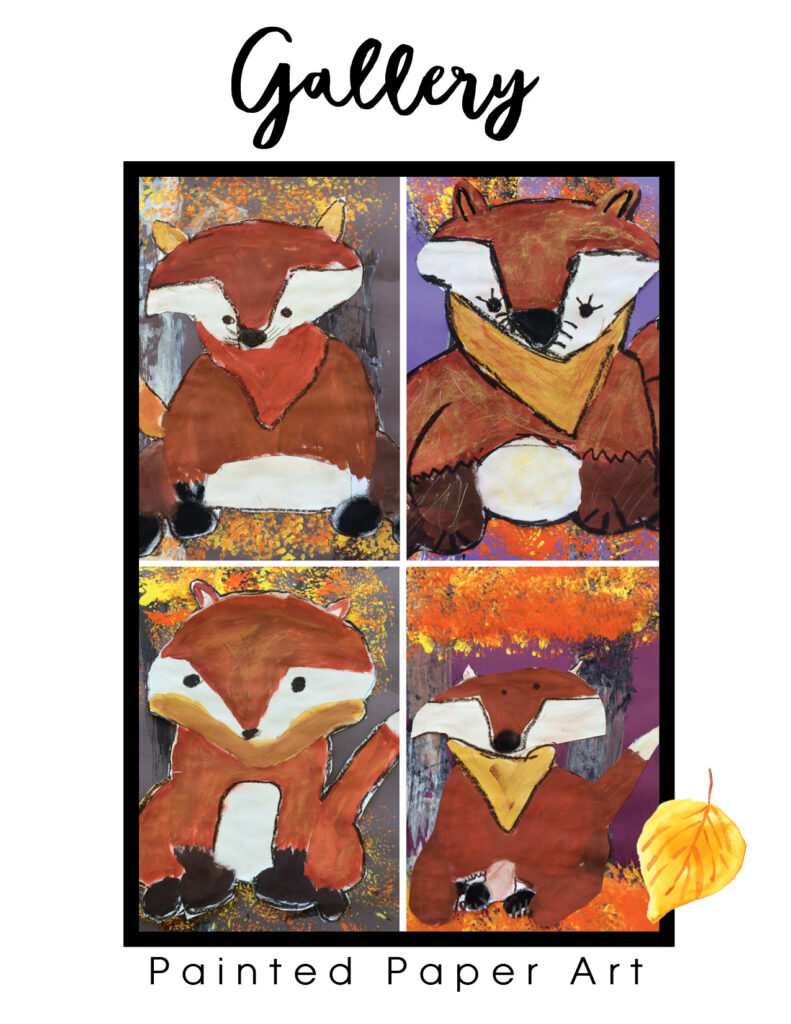 Thanks for stopping by and for letting Painted Paper Art be your top destination for art lessons.
Keep on Creating!