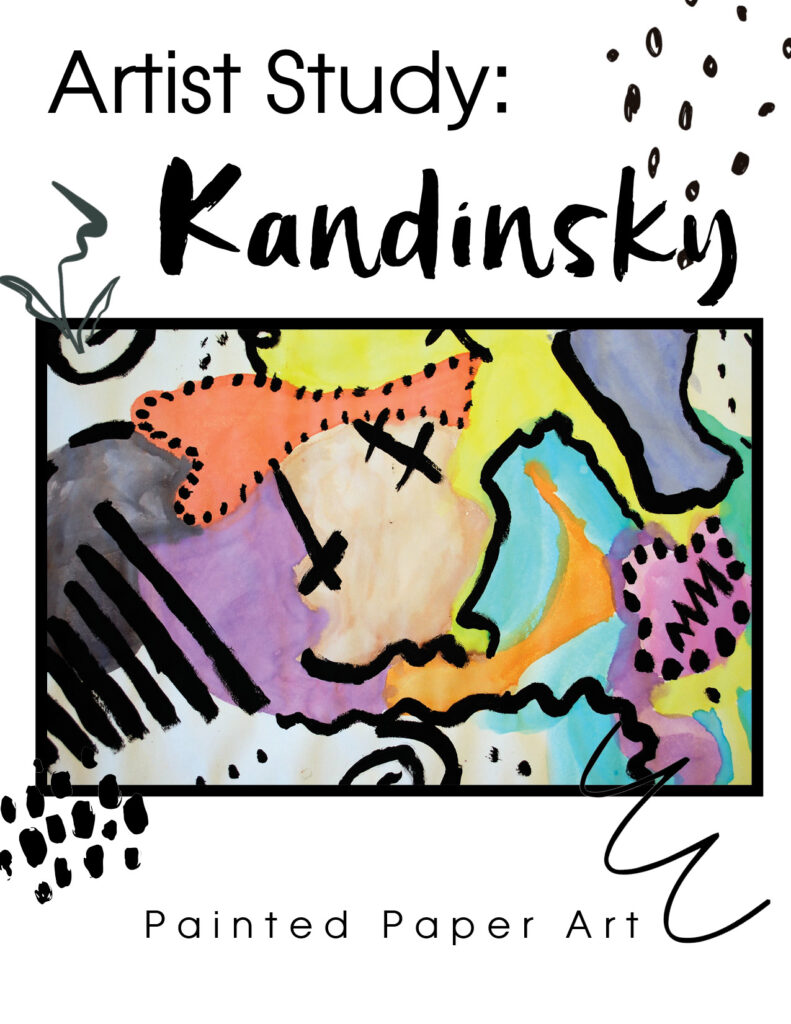 I love Kandinsky's free-flowing line paintings. We looked at many of his works, then studied various lines: wavy, curly, broken, dashed, think, thin, strong, spiral to name a few. The students used tempera paint to create vivid lines and patterns.
Here are a few of ours….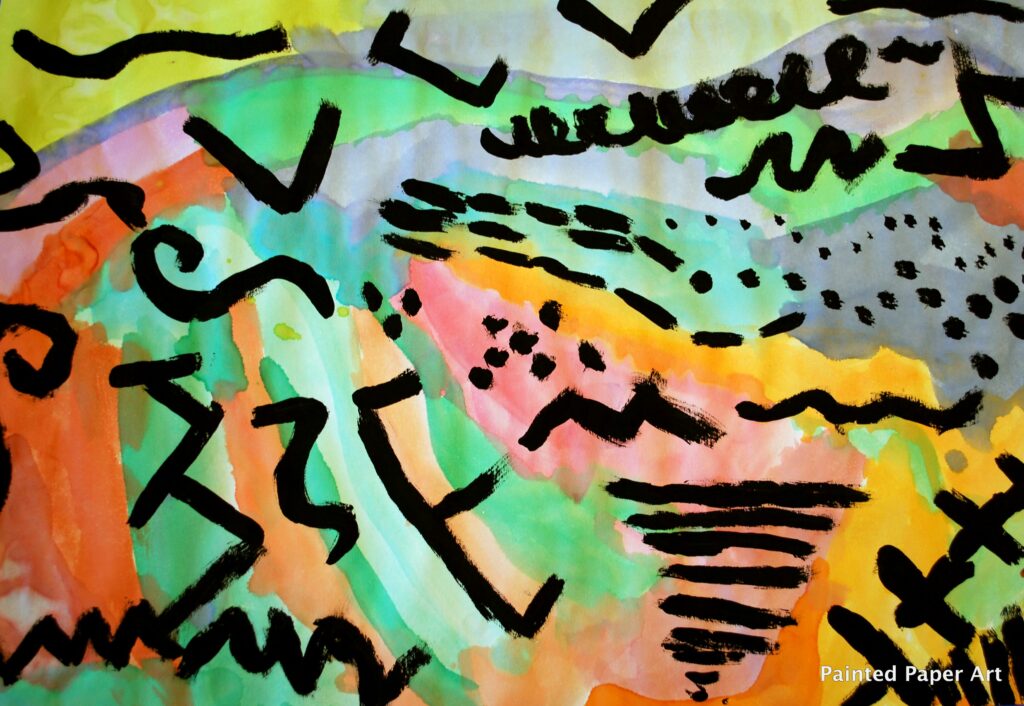 Inspiration
Wassily Kandinsky – (1866-1944) Kandinsky took music and art lessons as a child in Russia, but he did not become a professional artist until he was thirty years old. He gave up his job as a law professor and moved to Germany to study art. In those days, people thought that a drawing or painting had to look like its subject – the more realistic, the better.
Kandinsky was the first artist to take the final step away from realism: he was the first to paint abstract pictures, paintings. These paintings were pure designs, colors and forms. He was a musician as well as a painter, and thought of colors as music. Simple pictures were like little melodies to him.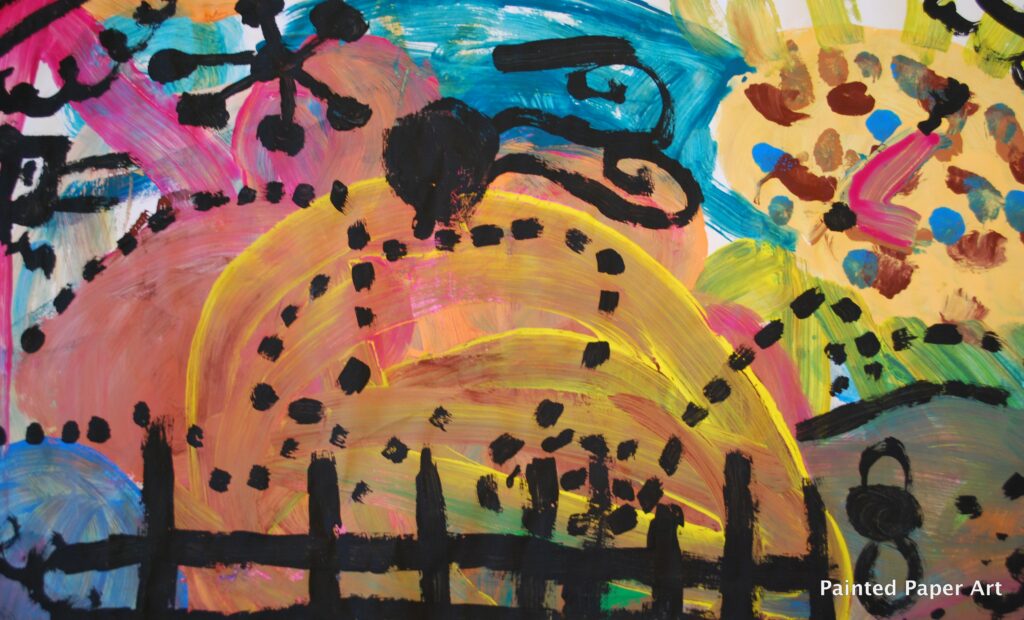 Supplies Needed:
• White drawing paper
• Tempera Paints
• Paintbrushes
• Placemat to protect table
Art Studio Time:
Creating Shapes. Start with the lighter colors when painting. Create different shapes and lines with the paint.
Black Outline and Shapes. When done with the lighter color shapes, add black lines around shapes and add simple lines.
"With few exceptions, music has been for some centuries the art which has devoted itself not to the reproduction of natural phenomena, but rather to the expression of the artist's soul, in musical sound."
Gallery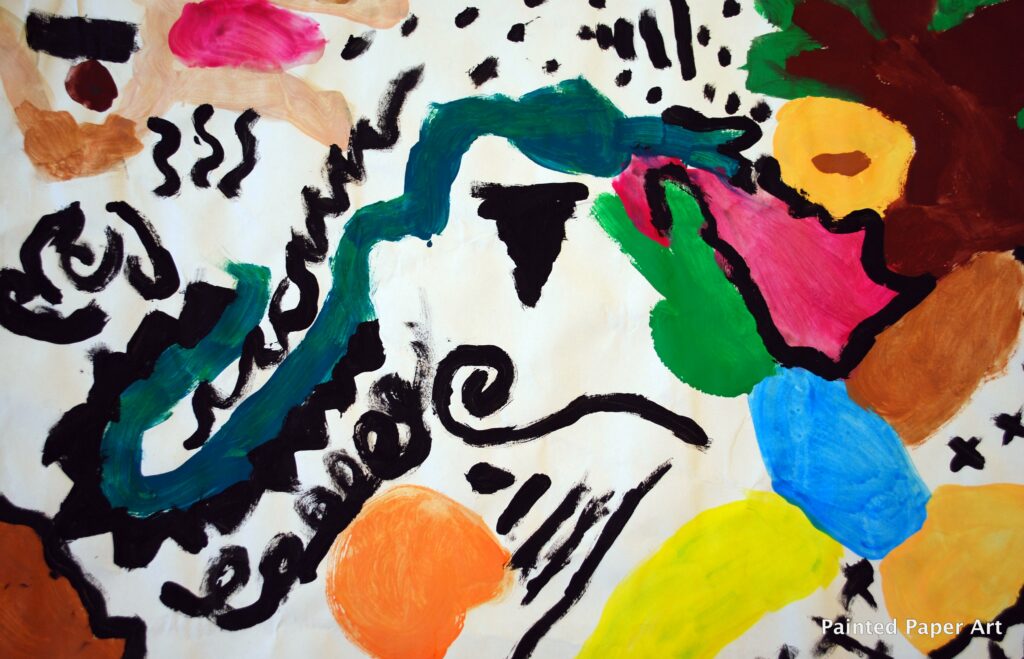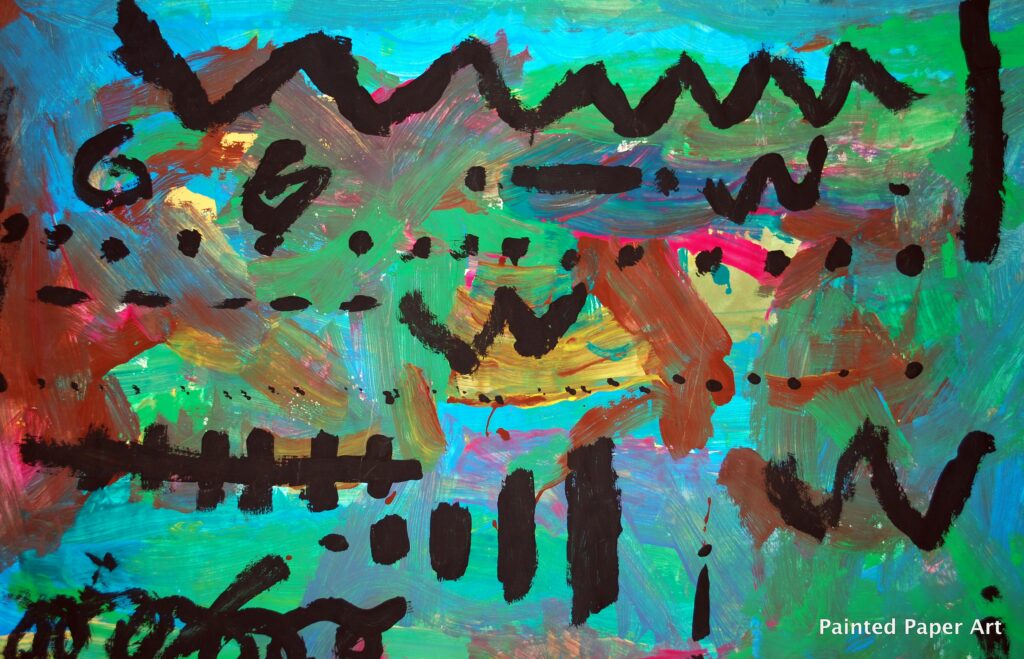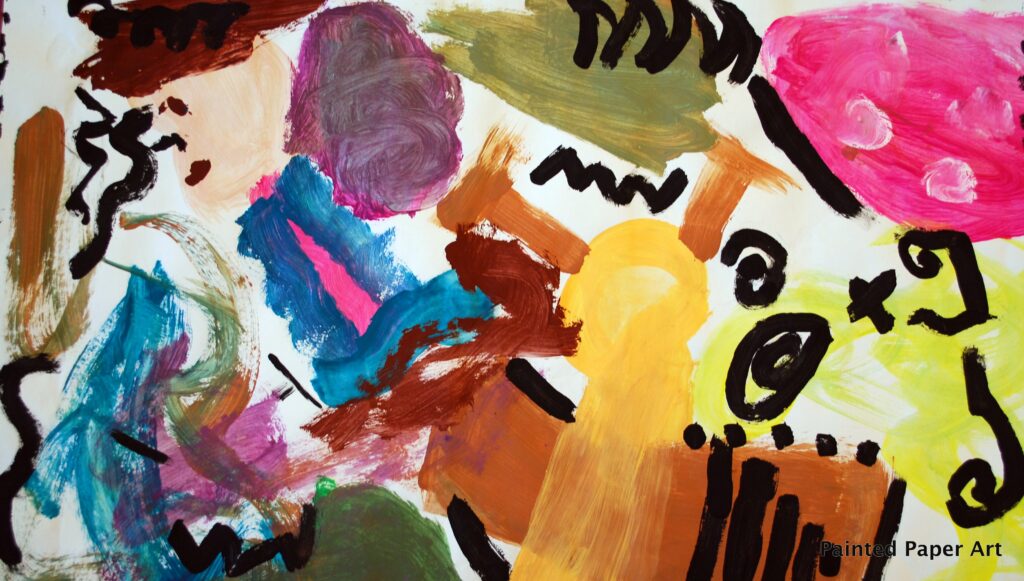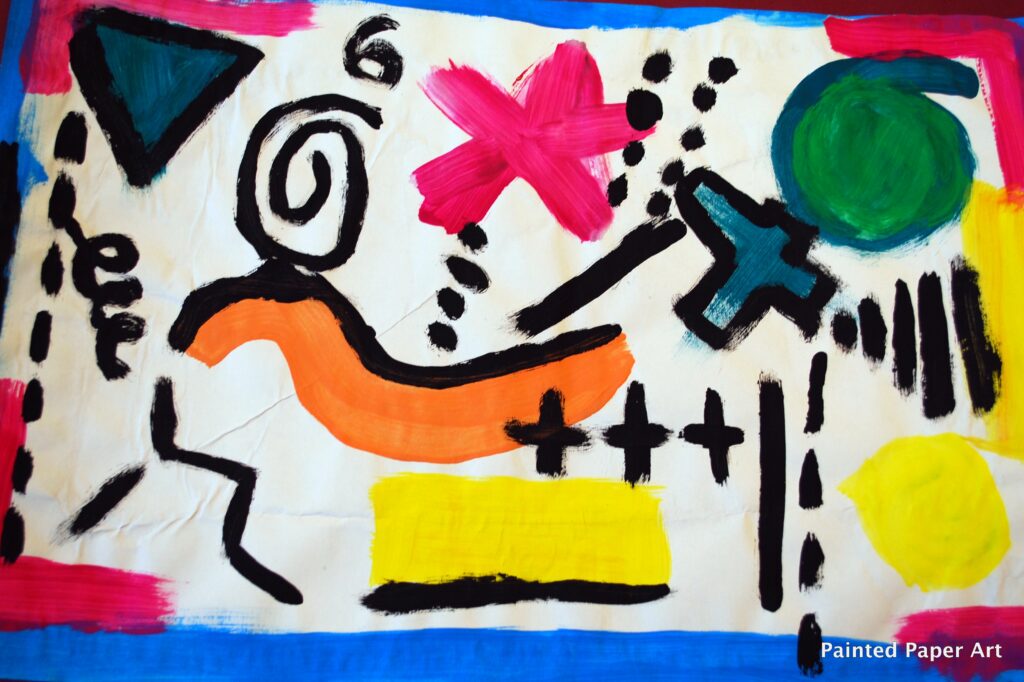 Keep Exploring and Creating!