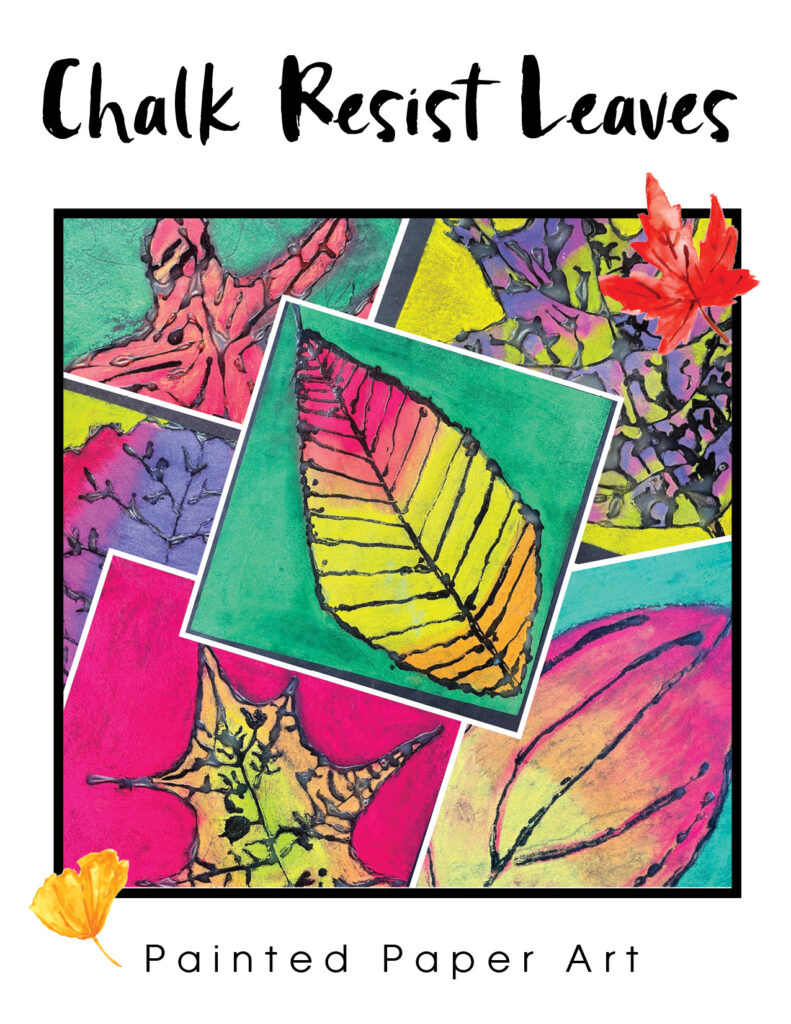 A favorite project in the Art Studio to create is a glue-resist chalk drawing. Black construction paper is the key when used with chalk. The result is a stunning beautiful, colorful piece of art. Students use a pencil to draw their leaf image; then apply thin lines of glue directly on top of the pencil drawing. Once glue is dried, color in the image with bright chalk.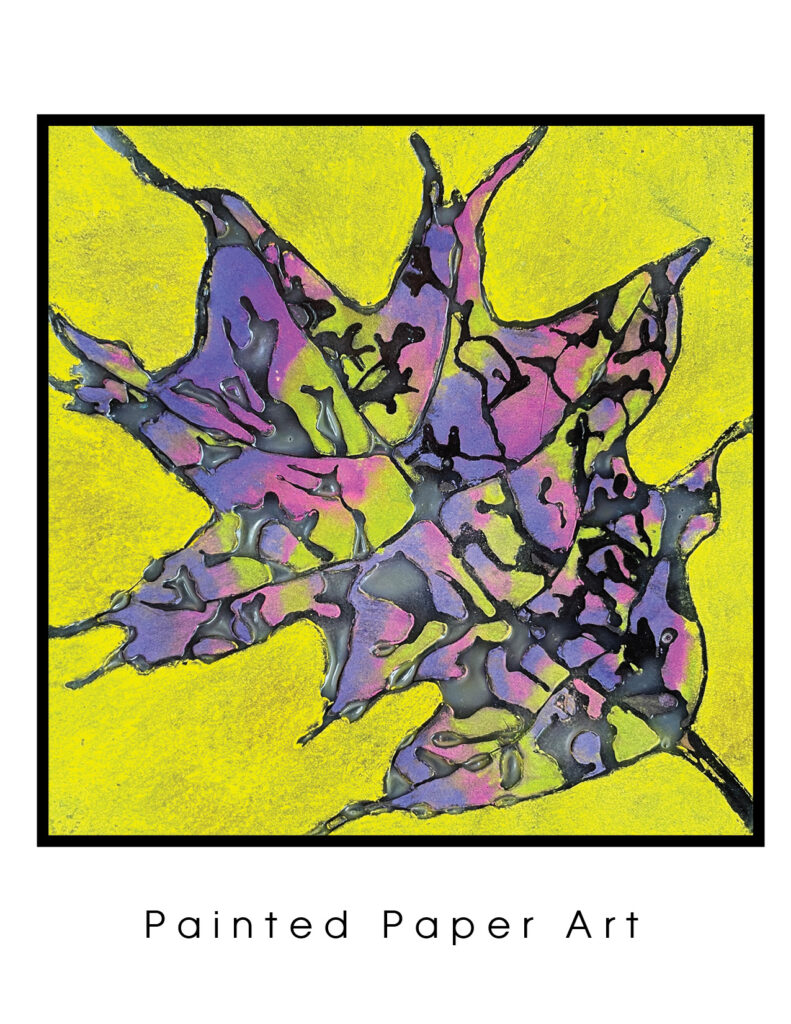 Art Supplies Needed
• 9 x 9 Black construction paper
• Pencil
• Elmer's Glue All
• Chalk in various colors
• Placemat to protect table
• Optional: Hairspray to seal the chalk from smudging
Day 1:
Leaf Sketch. Once leaf is sketched out, retrace or outlined the shape and veins with glue. I prefer to use Elmer's Glue All.
HINT: Make sure you have a flat surface so the glue dries neatly and does not run or drip. Let Dry. The dried glue will be clear and become the black outlines and veins on the leaf.
Day 2:
Adding Color. With all the vivid colors at their disposal, my students went straight to work. They loved blending and shading their fall leaves.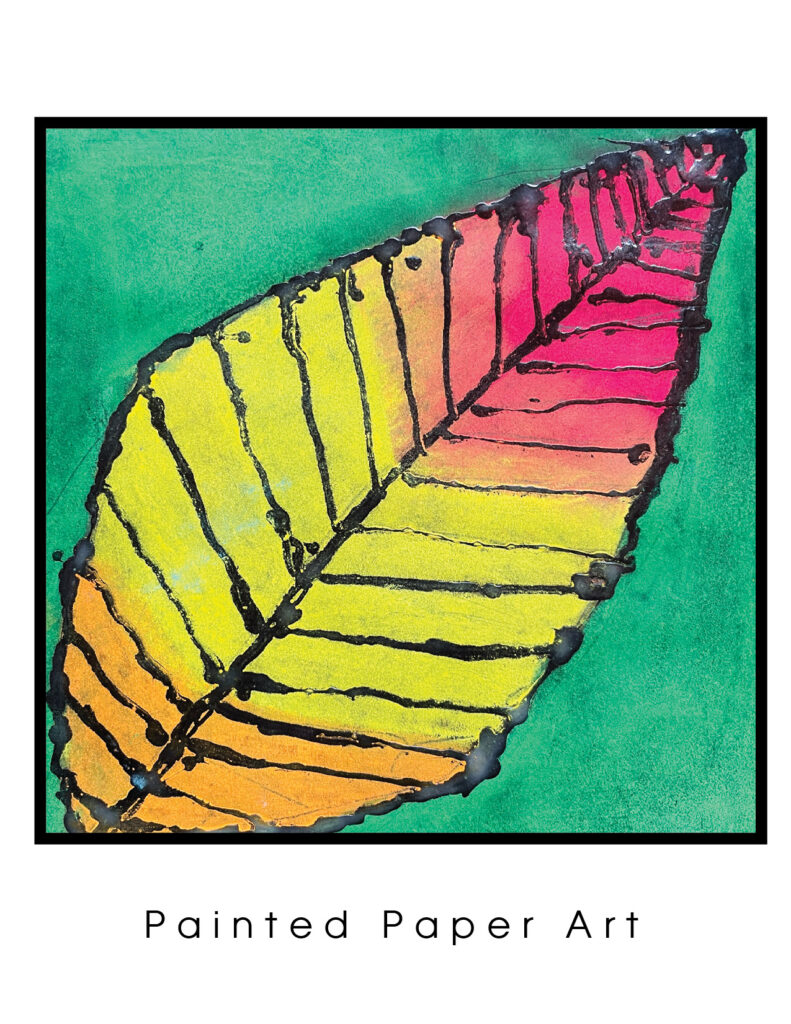 Gallery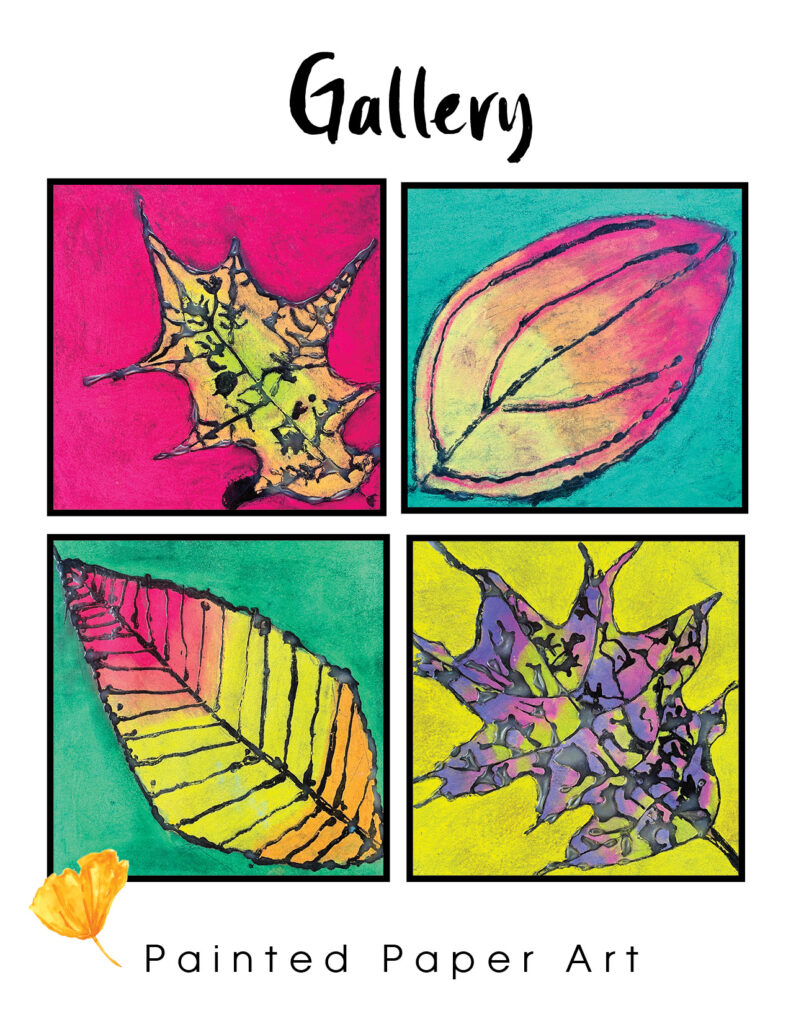 Keep Exploring and Creating!