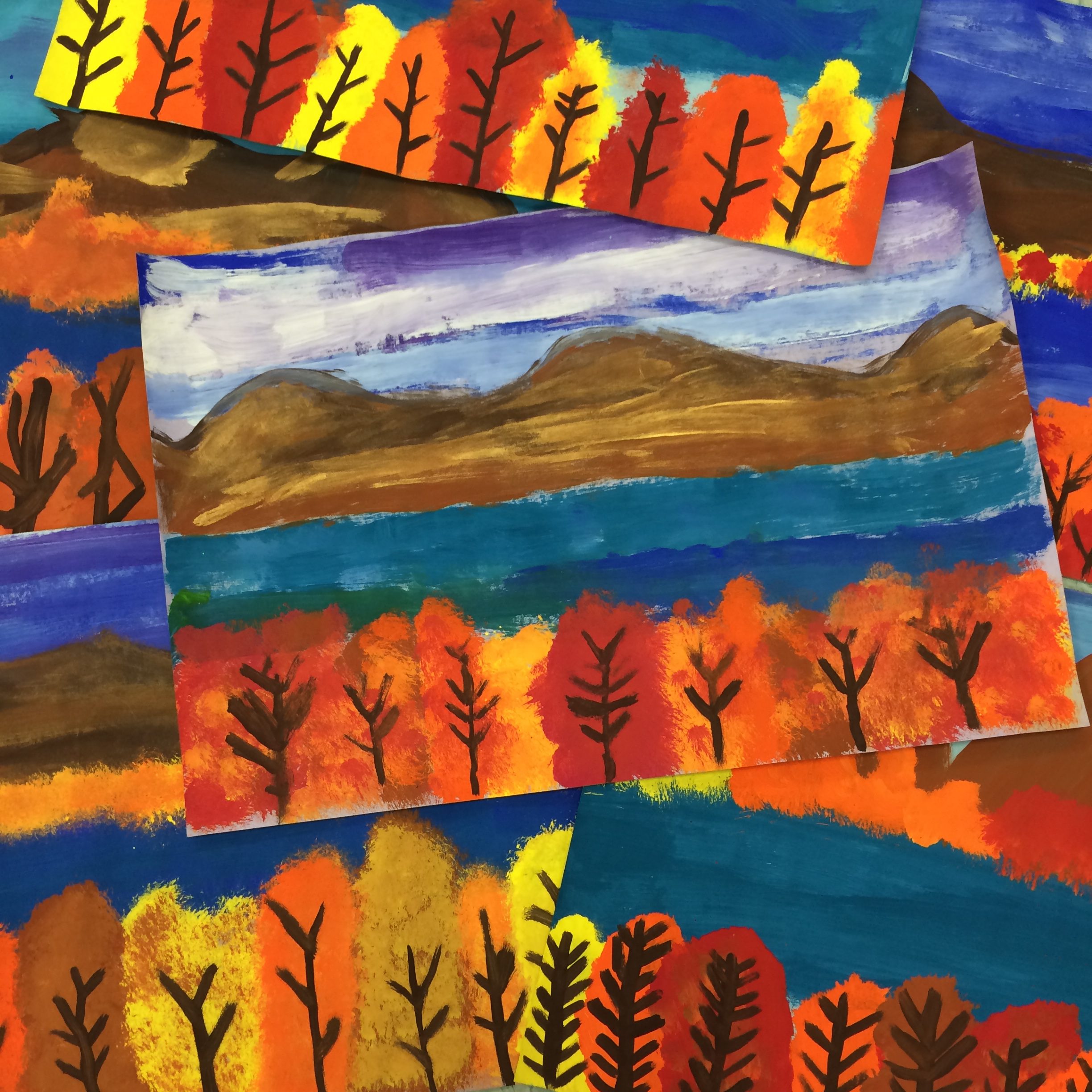 Georgia O'Keeffe's Falling into Nature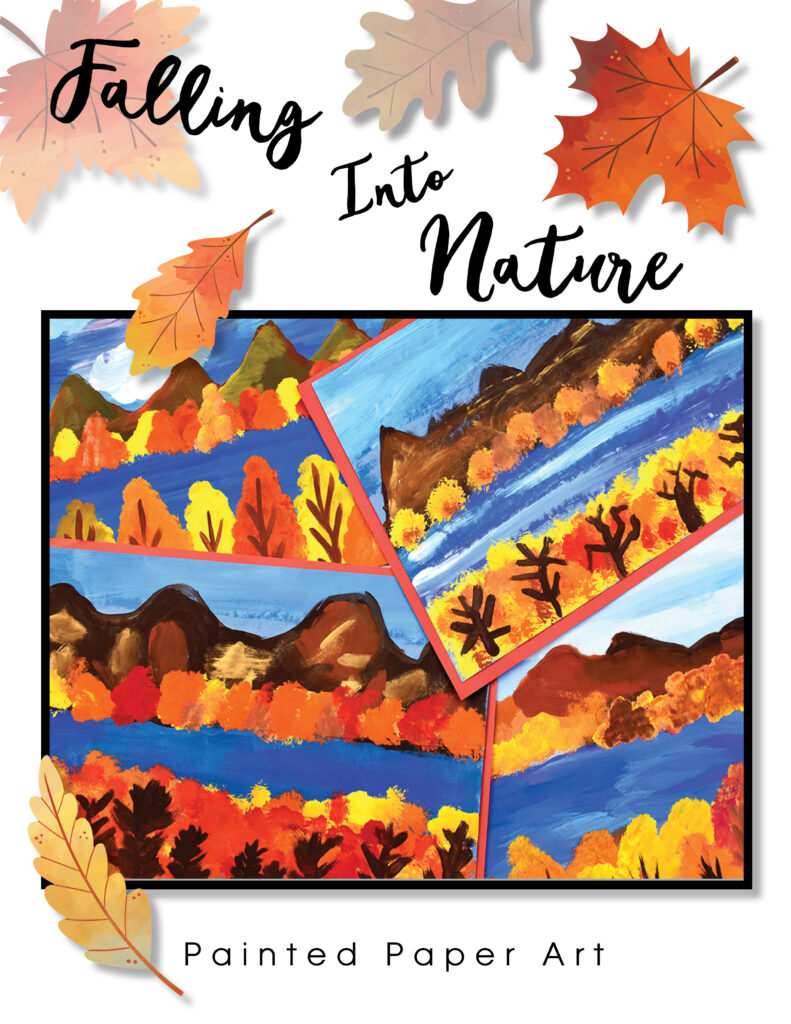 Need a gorgeous fall project that is sure to brighten your classroom? Georgia O'Keeffe: Falling into Nature is a must have in your library of lessons. O'Keeffe is famous for her beautiful landscapes, and enlarged flowers and leaves paintings. She is such an inspiring artist. Children will love learning about her life and art.
Students will create colorful fall projects inspired by the mountain area of Lake George, New York. These projects include large, mix media painted paper leaves and vibrant fall landscapes using tempera paint.
Inspiration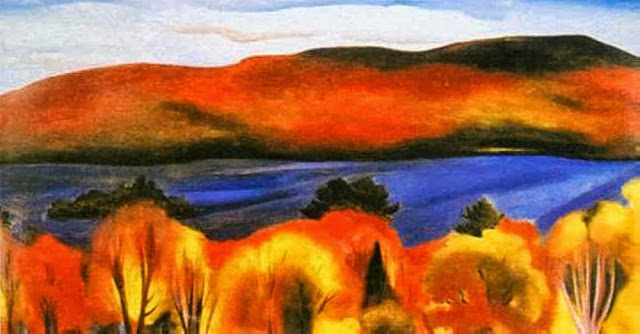 "I wish you could see the place here," she wrote in 1923 to the novelist Sherwood Anderson. "There is something so perfect about the mountains and the lake and the trees. Sometimes I want to tear it all to pieces — it seems so perfect — but it is really lovely."
Lesson One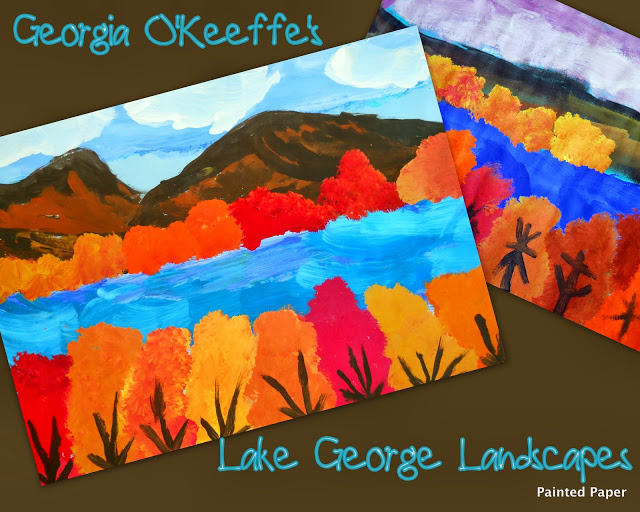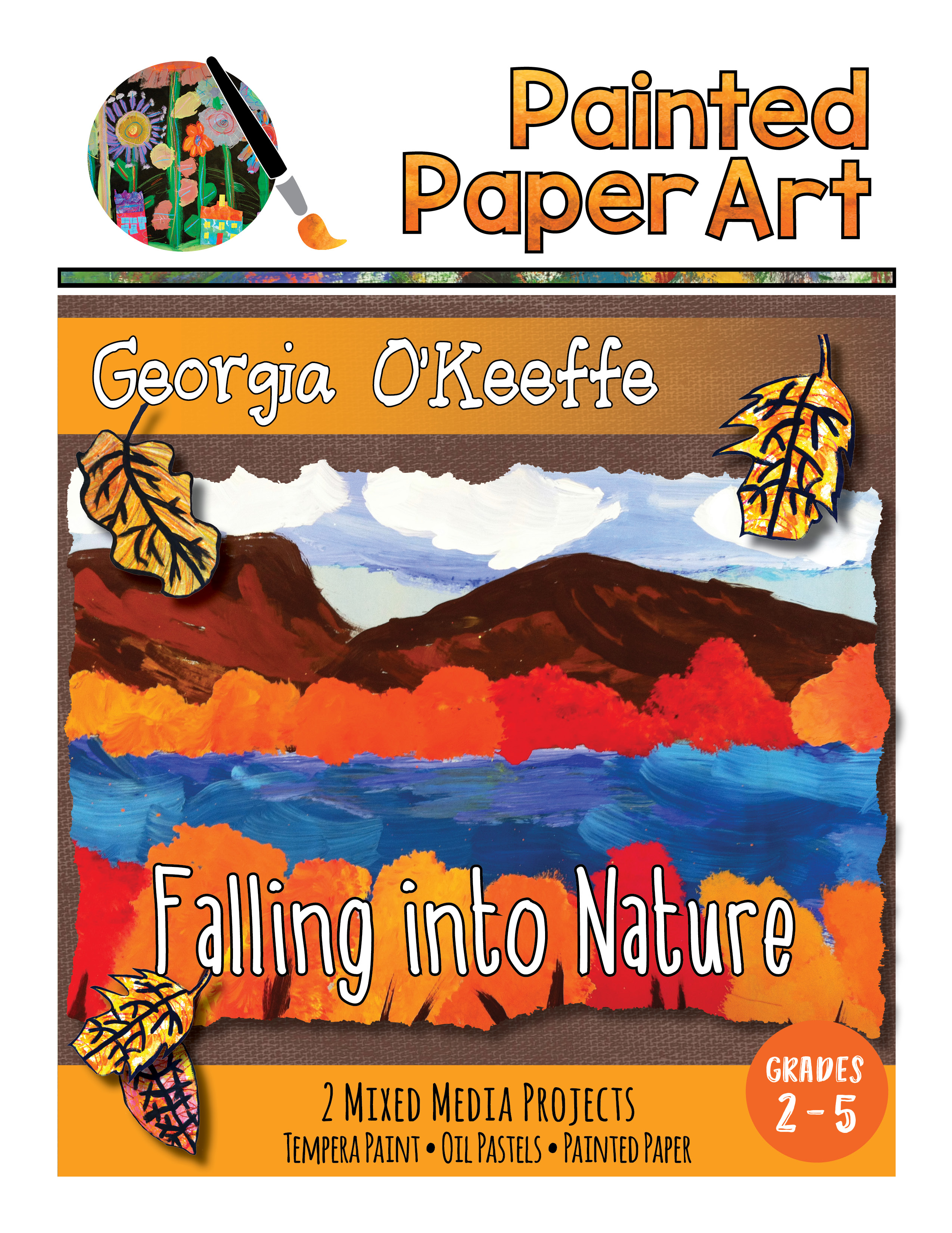 This project is one of my favorites. I know, I know, I say this about many, but this one really struck a chord with me. The students paid great attention when we examined Georgia's paintings and seemed to understand how nature really looks and is layered.
I love that my students understand the process of painting and I am so proud of their masterpieces.
What's Inside
This 40 page digital lesson contains 2 colorful projects that are designed so that every child will be a successful artist.These projects are great for ages 7 – 12, but any age student with some guidance can create a beautiful painting following these directions.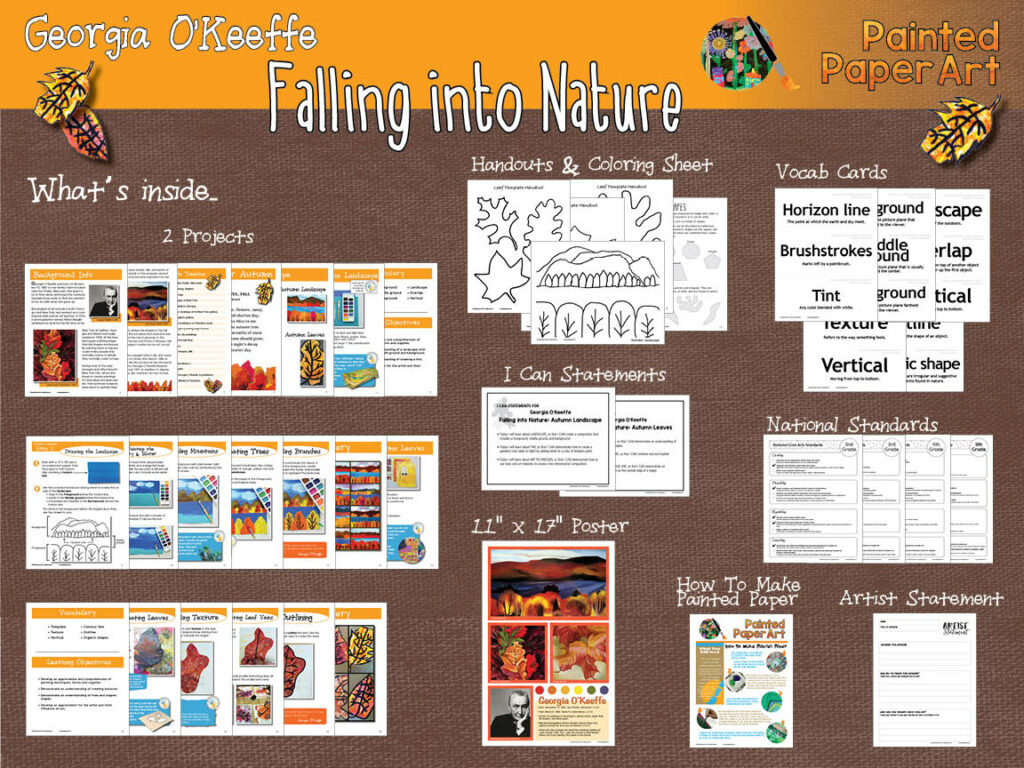 The pdf includes:
• Step by Step full-color photo tutorials for each lesson
• Background information about Georgia O'Keeffe
• Georgia O'Keeffe timeline
• Vocabulary words and learning objectives for each project
• Supplies needed
• Student galleries
• I Can statements
• National Standards
• Reproducible leaf handouts for making templates
• Reproducible shapes info handout
• Reproducible landscape coloring sheet for early finishers
• Reproducible artist statement
• Vocab cards for each project
• How To Make Painted Paper
• 11″ x 17″ poster
Gallery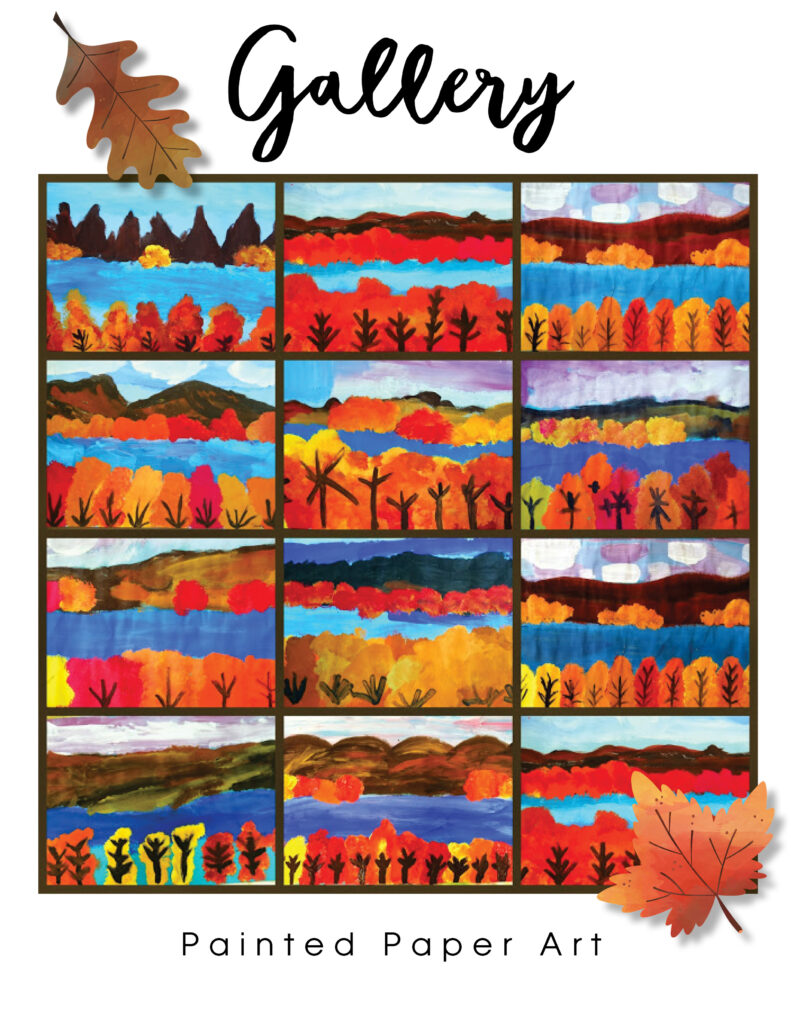 Here is a comment from a happy Painted Paper Art customer,
"I love art lessons with art history information and projects that help the students understand the style of the artist. My students enjoyed this project and they feel like they have a connection to Georgia O'Keefe — even the K-2 students."
Keep on Creating and Exploring out in Nature.