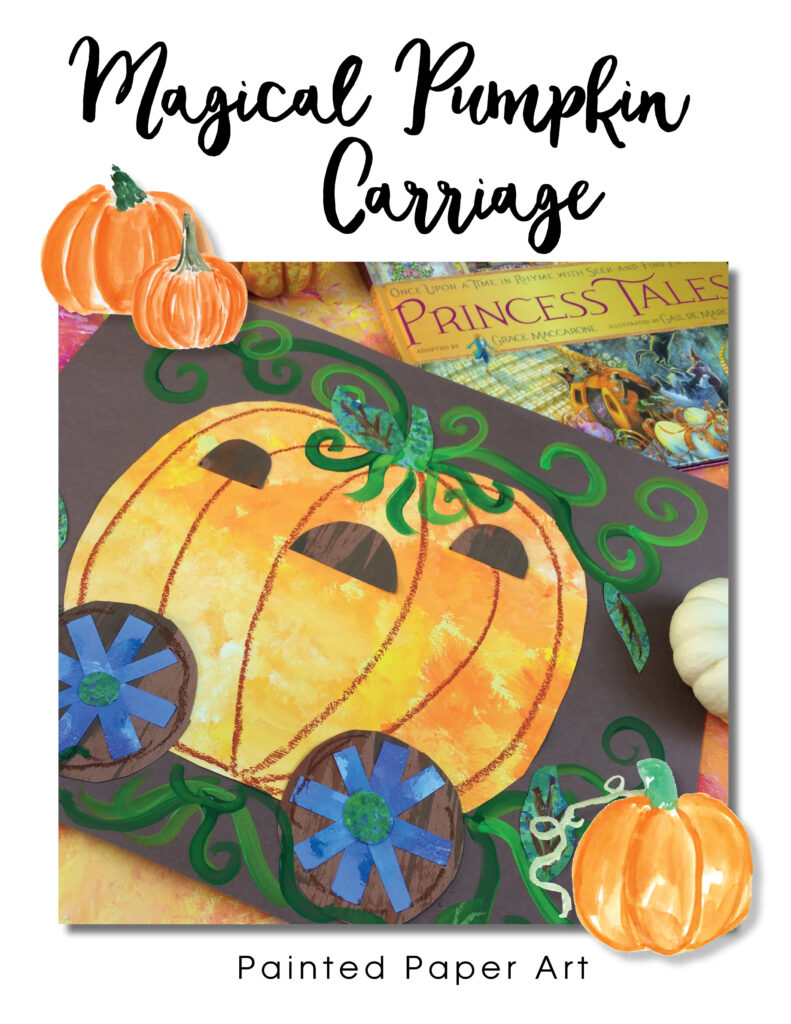 Once upon a time……I needed to have a project for my 3rd grade artists( which contained mostly boys). I created this lesson thinking they might really enjoy it but when I told them of the project, I heard some moans and groans. I thought to myself, now what am I going to do….
After I heard the groans, I spun the lesson in such a way that it was cool to create a magical vehicle that they could really deck out!
Inspiration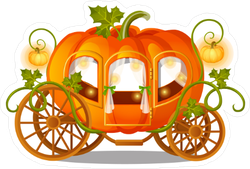 Students created pumpkins out of painted paper and added shading to the pumpkin.
I found it funny that the boys were so silent working on the details of their fairytale ride. Check out the spokes on these rims!
Students added stems and spiral vines with tempera paint. They were so focused when painting their vines and the boys were still excited about their carriages.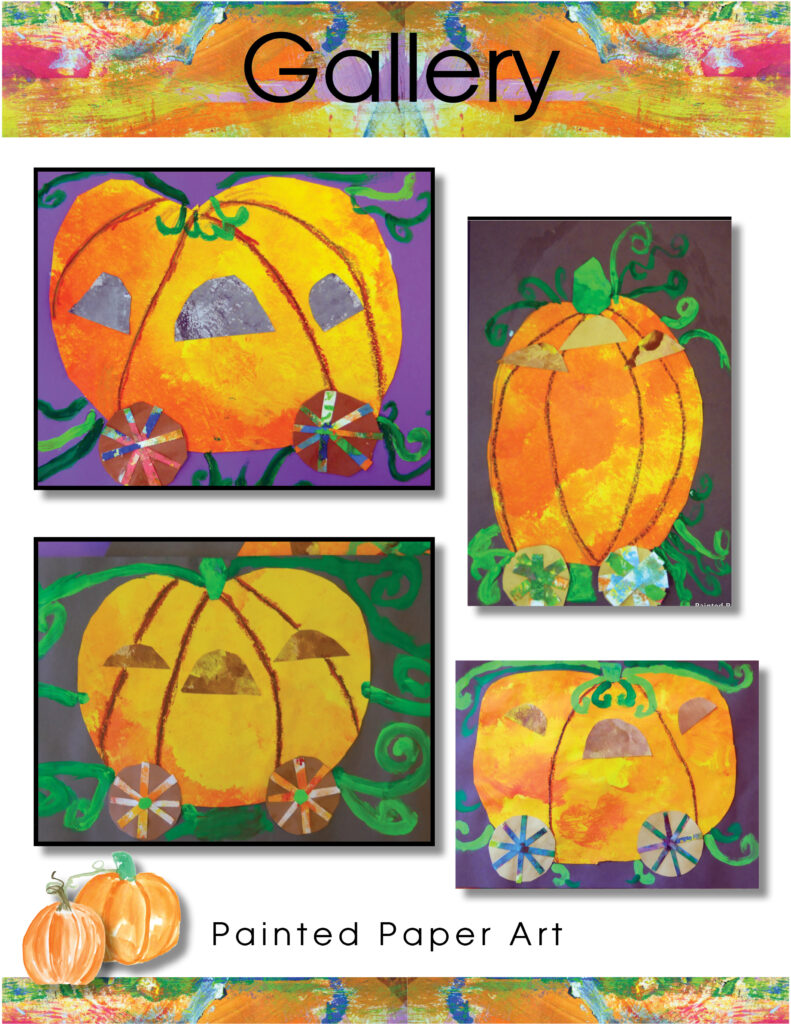 Even the Physical Education Teacher came in and was impressed with the 20″ wheels on these carriages! haha. Folks were constantly visiting the art studio to see what was being created for the Fine Arts Festival. Want the details on how to create these fun carriages? Head over to the shop for the full lesson.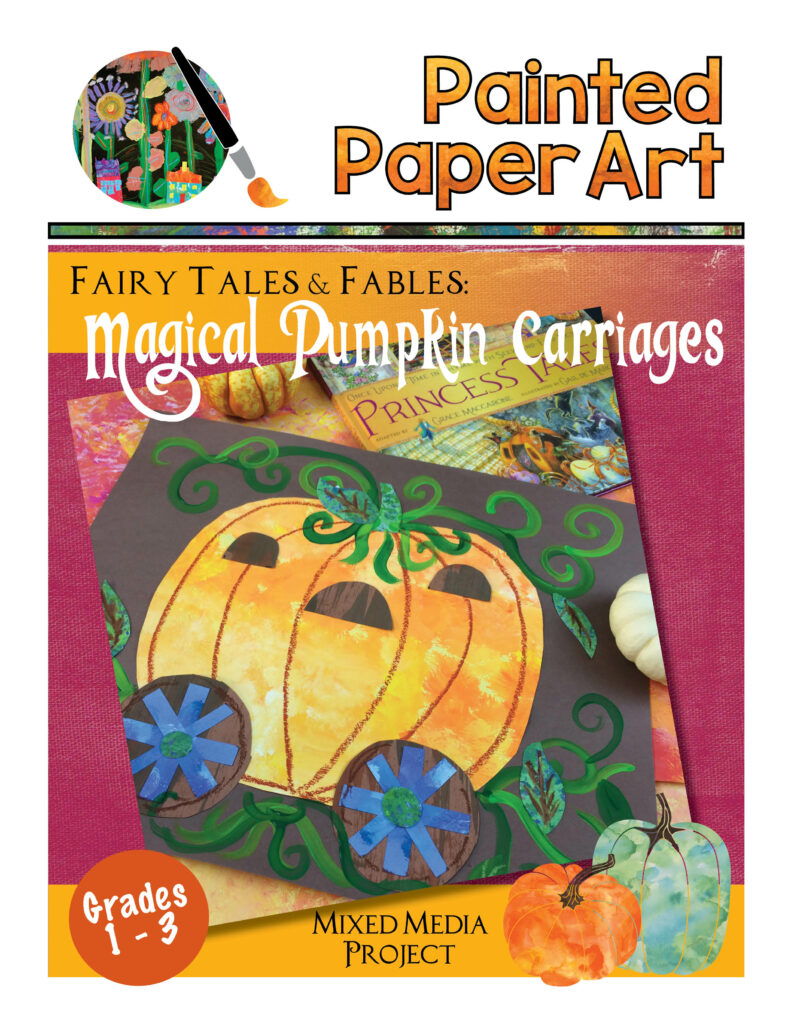 What's Inside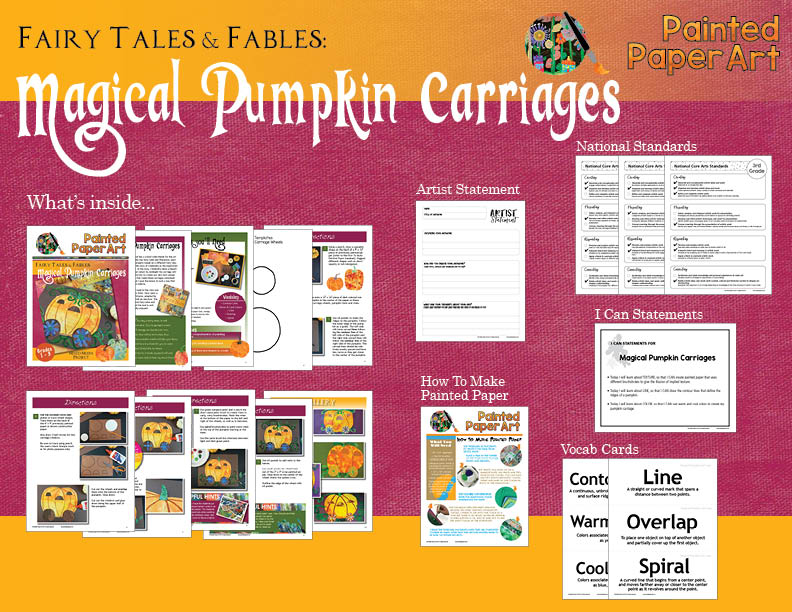 •Step by step full-color photo tutorial for the Magical Pumpkin Carriage lesson
•Information about the book that inspired the adorable carriage
•Vocabulary
•Supplies needed for project
•Learning objectives
•Templates for wheels
•Student gallery
•Helpful tips
•'How to Make Painted Paper' Handout
These lessons are great for ages 6-10 but any age student can create with these directions.
Keep Creating!