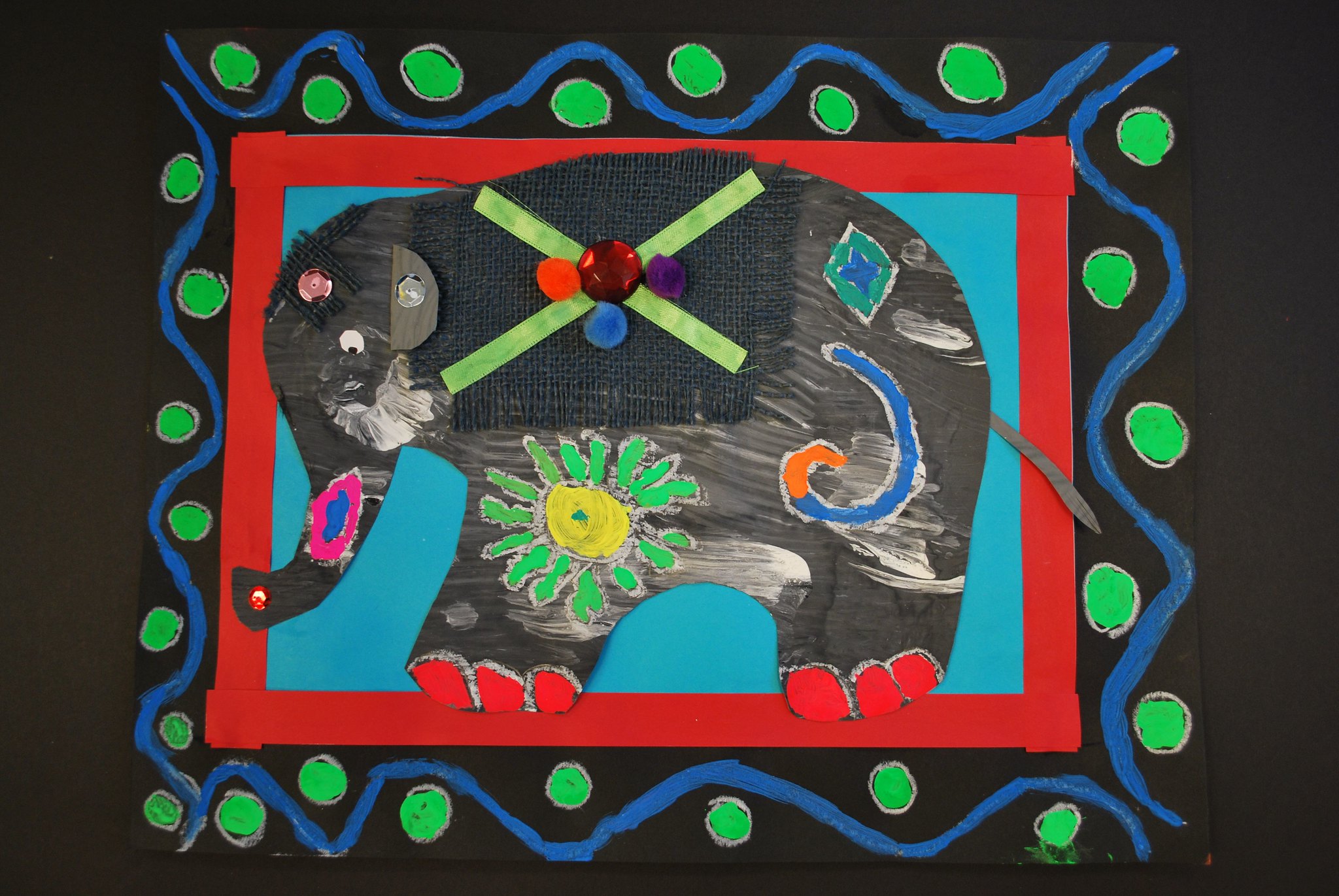 Travel the World of Art: India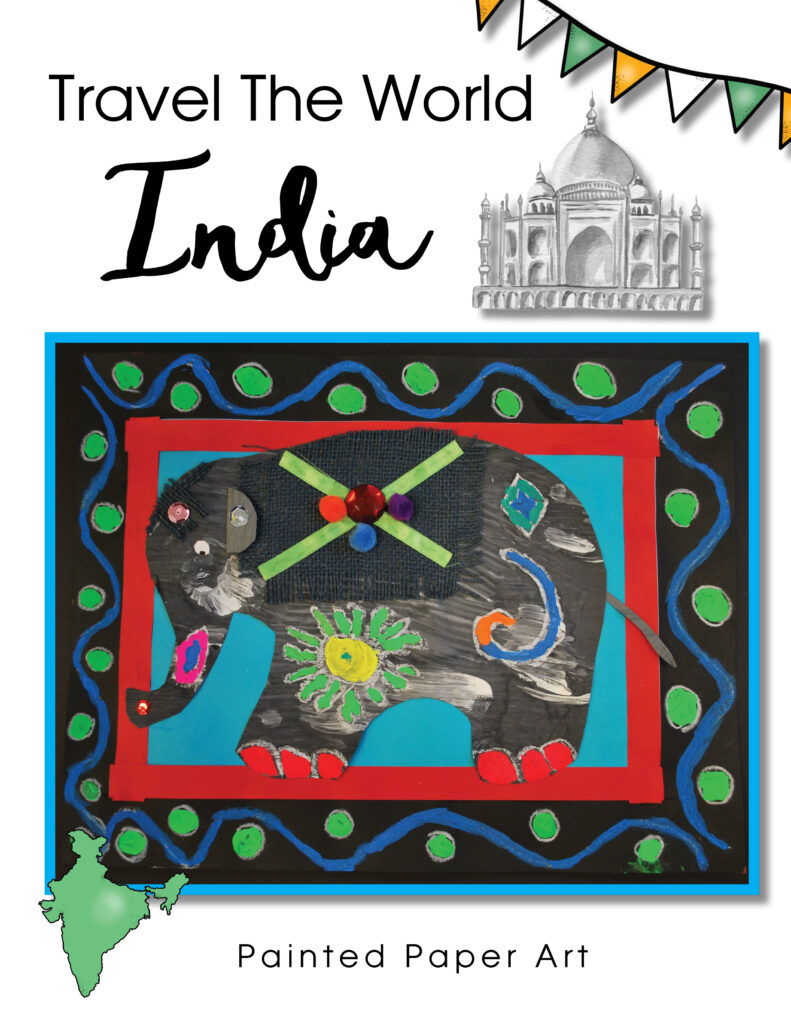 The Art of India Bundle introduces students to the rich patterns and decorative icons of India. Children will learn about the traditional artwork that is common in the colorful, country of India. This bundle contains 6 full color step by step lessons that include: Baskets of Marigolds, Festive Elephants, Madhubani Fish Paintings, Peacocks, Sacred Cows and the awesome architecture of the beautiful Taj Mahal.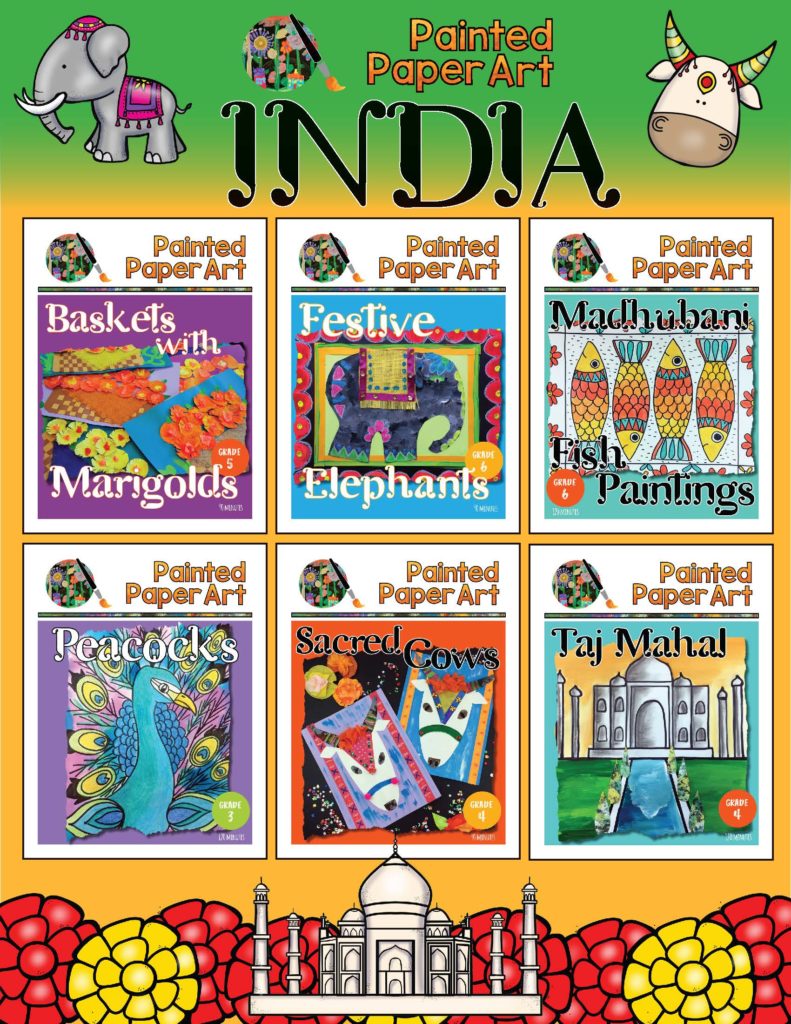 Students will create beautiful, vibrant, mixed media projects using tempera paint, oil pastels and baby oil, painted paper, chalk, construction paper and simple weaving techniques in a fun and colorful way. Plus students will gain an understanding of basic art concepts and vocabulary.
The Art of India – 62 page bundle includes
Festive Elephants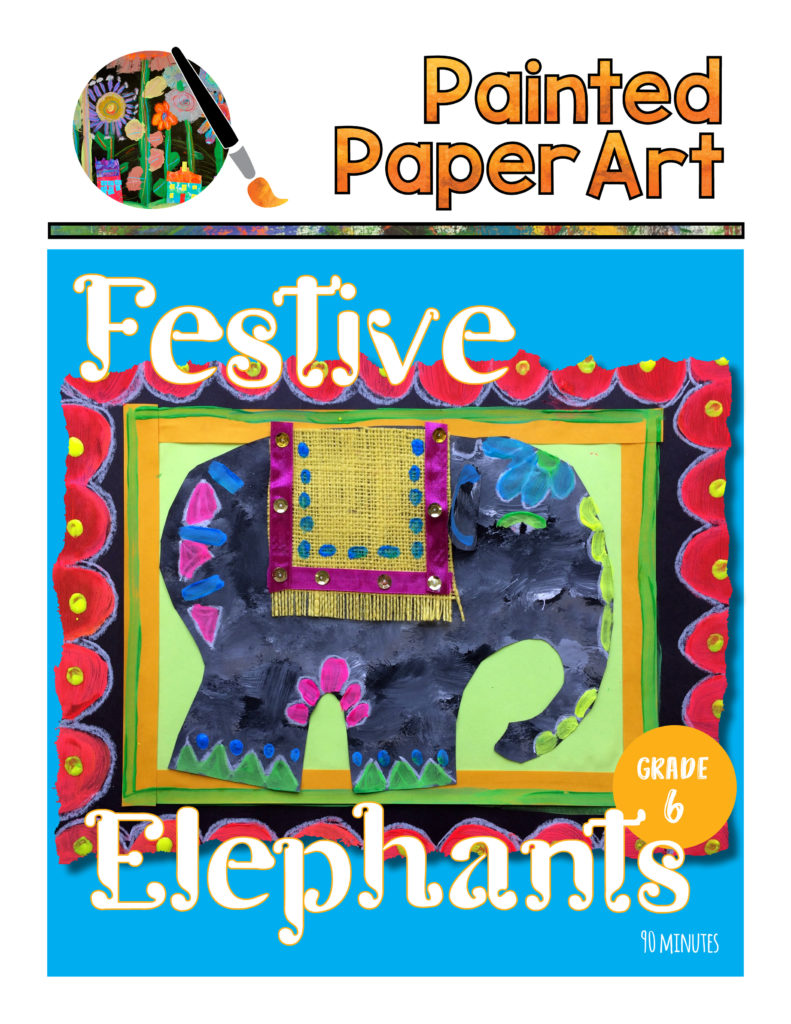 Madhubani Fish Paintings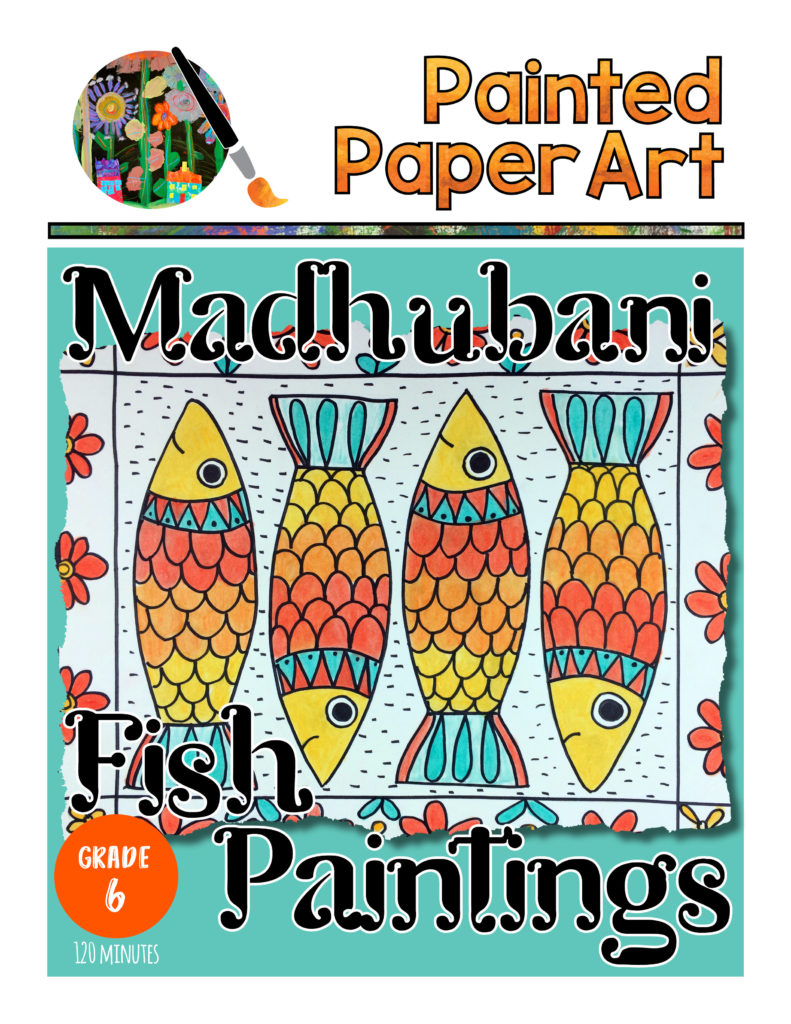 Baskets with Marigolds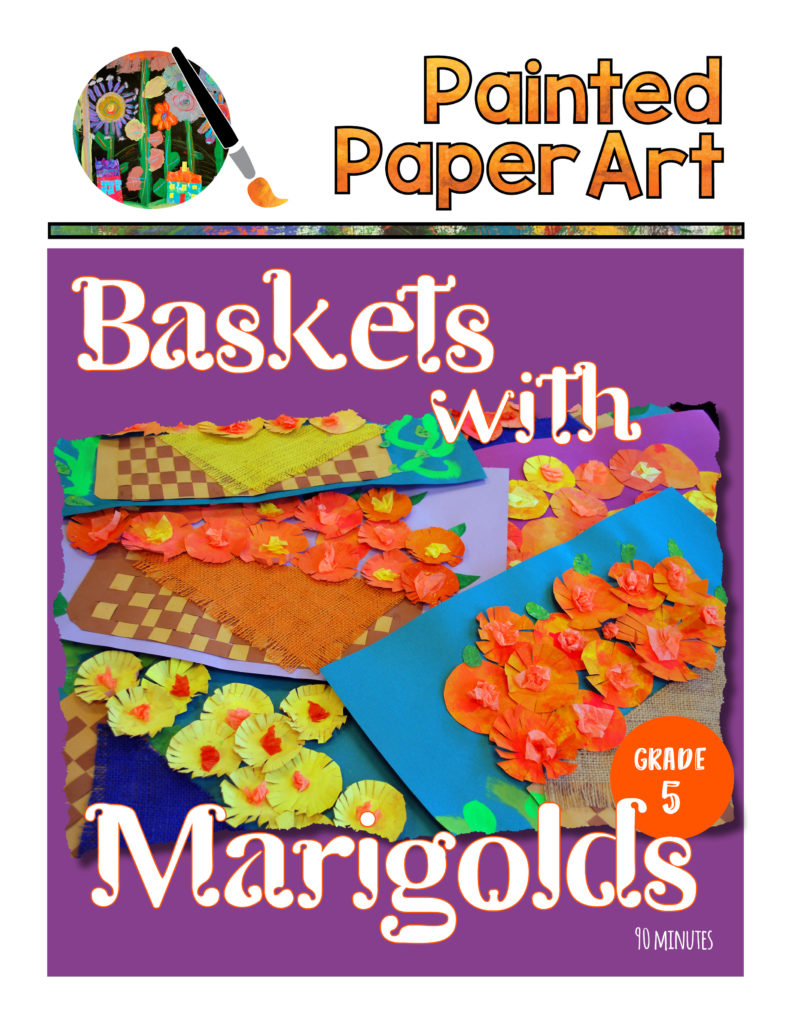 Sacred Cows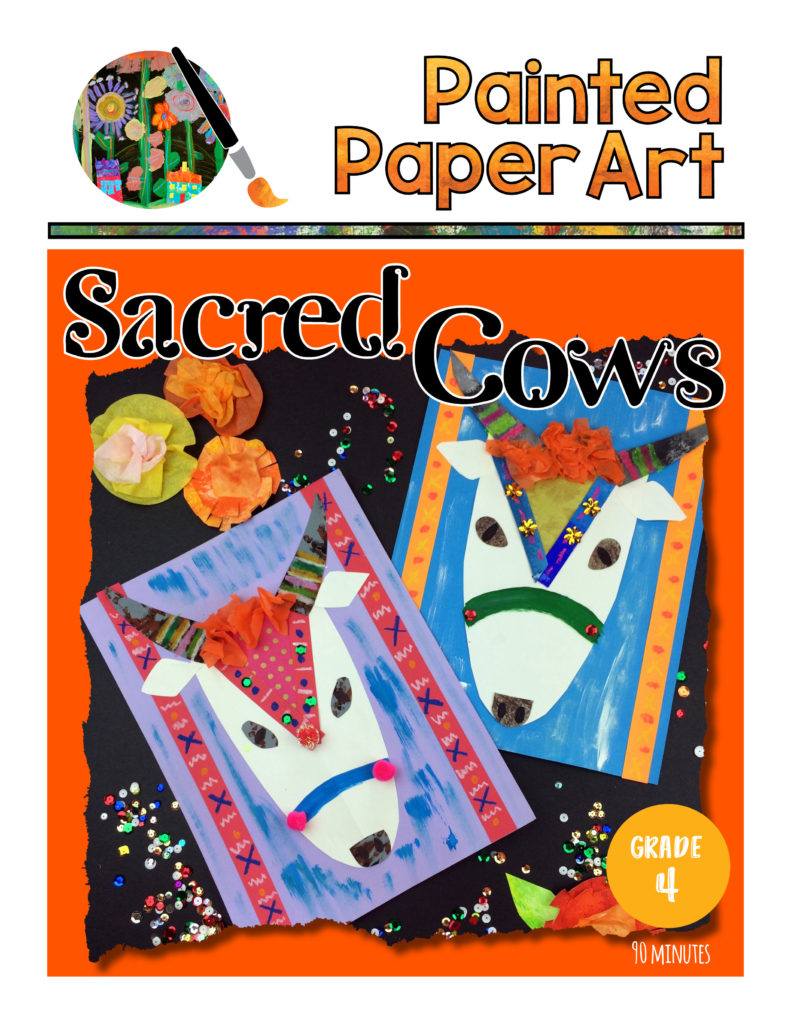 Taj Mahal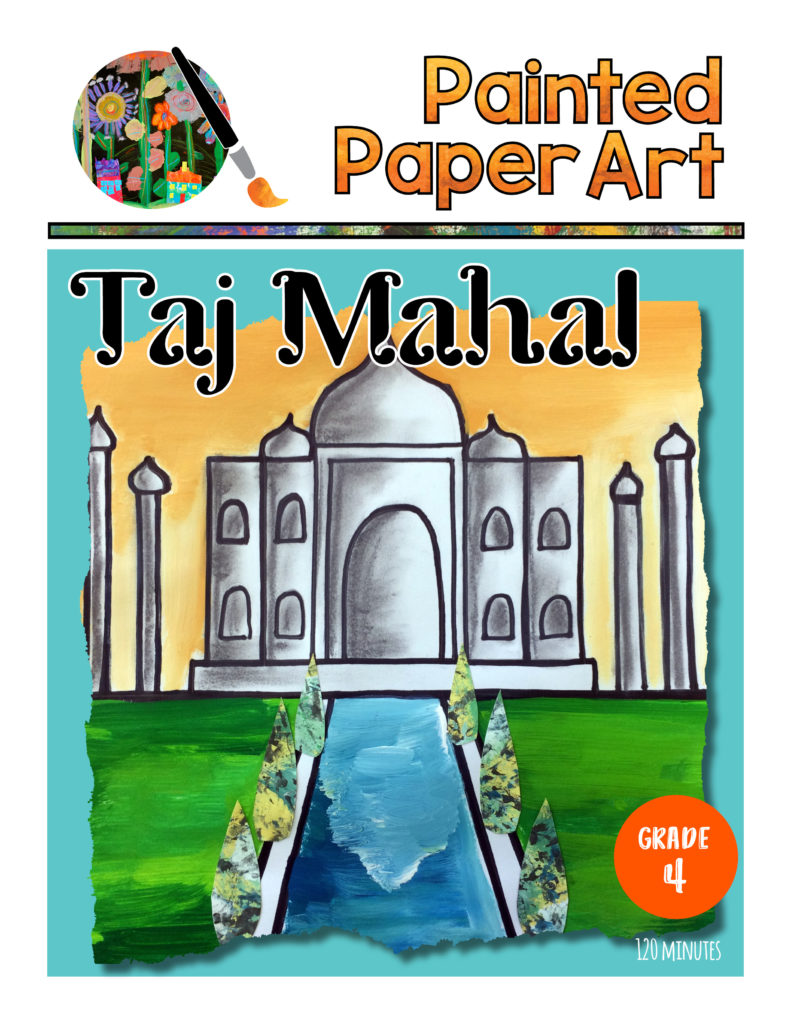 Peacocks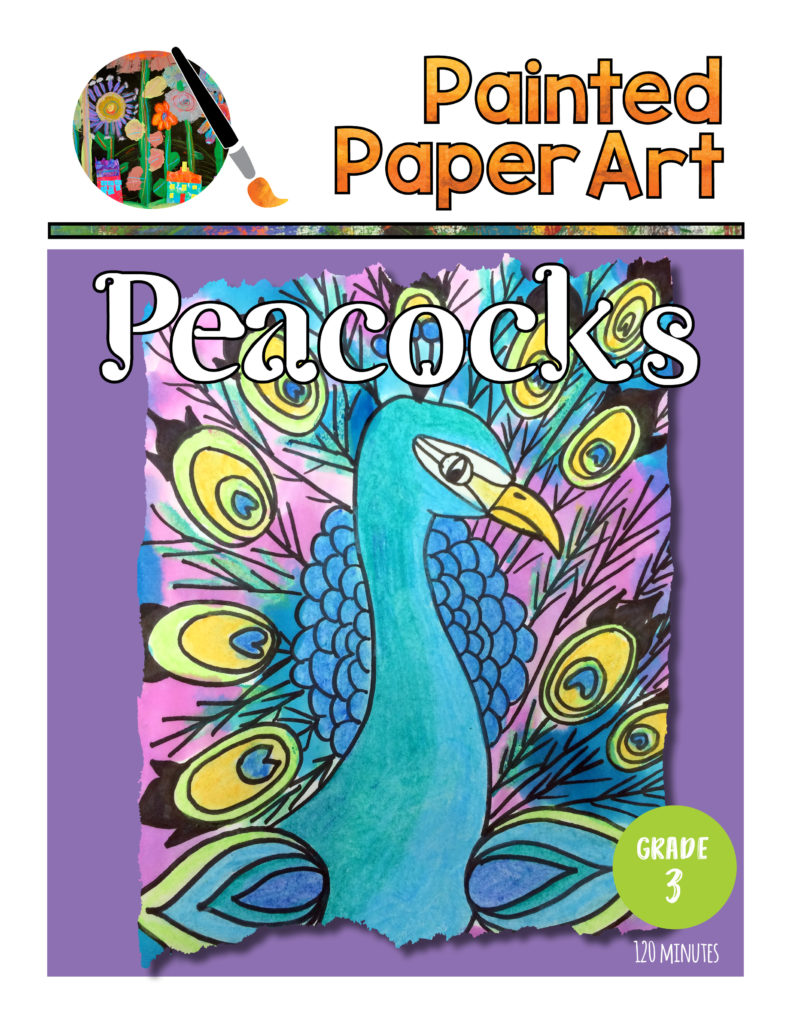 Each Art Project contains: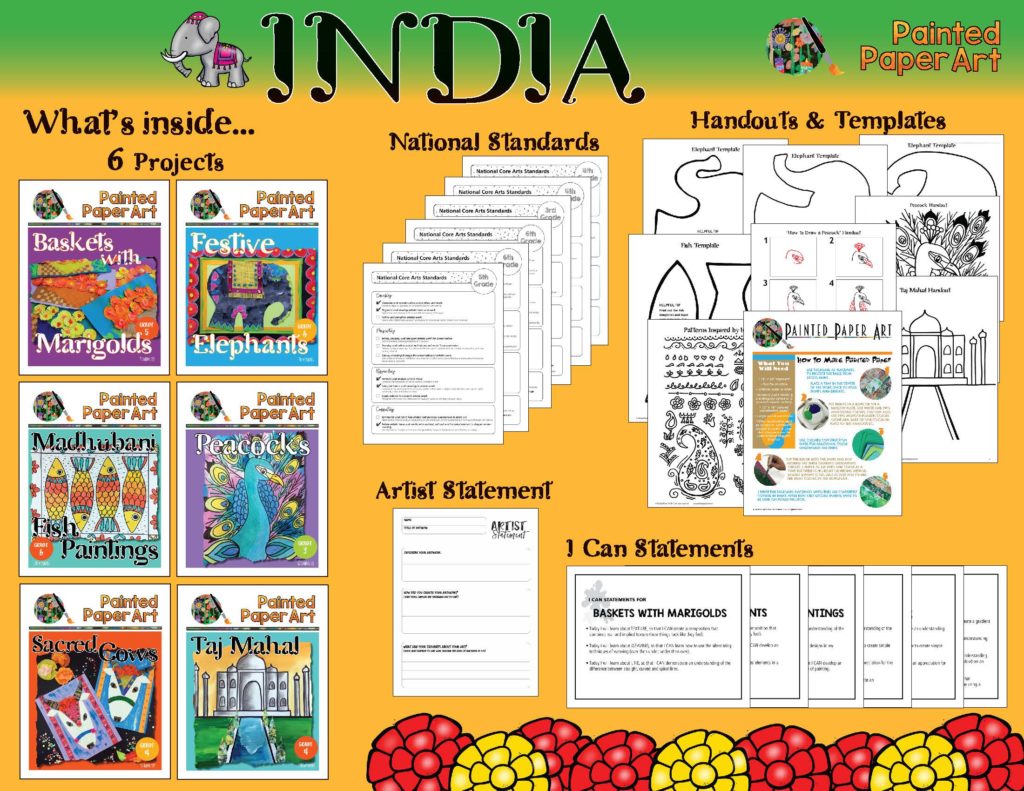 • Step-by-step instructions and full color photographs
• Supplies list
• Vocabulary words
• Learning objectives
• Artist Statement page
• National Standards tailored for each project
• I Can statements tailored for each project
Also Included are:
• Project specific reproducible handouts and templates
• "How to Make Painted Paper" Handout
Keep on Creating!