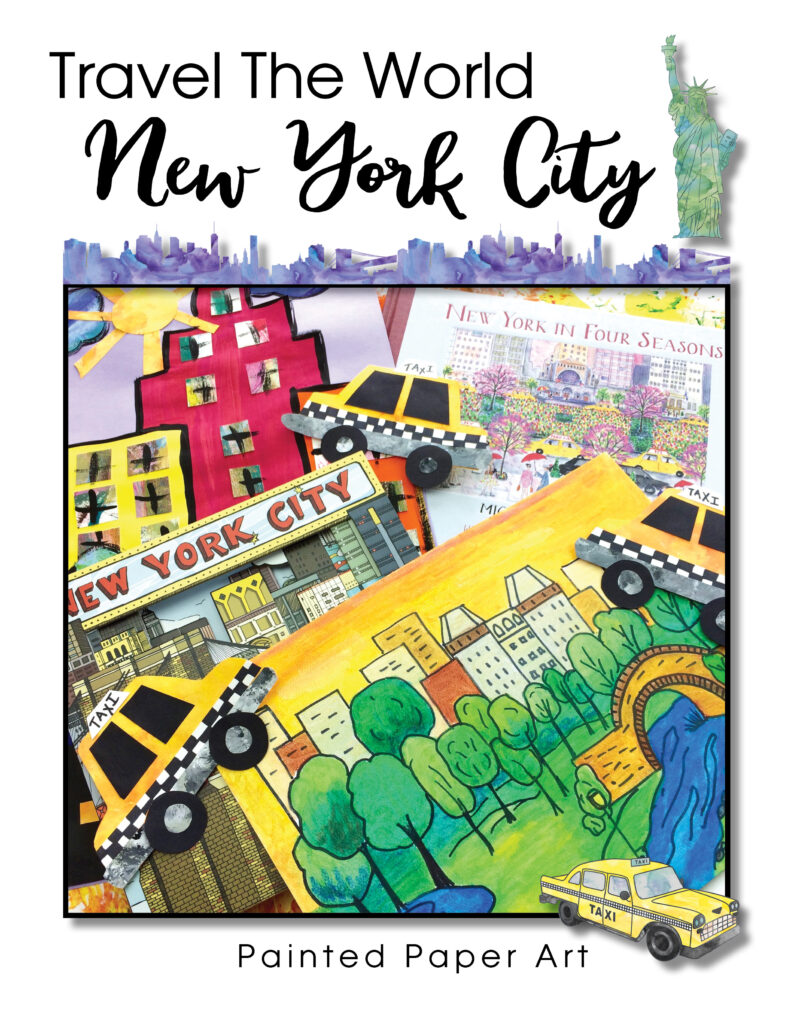 Introduce your students to the colorful world of Travel through Art: New York City. Children will learn about the key icons and landmarks of New York City while creating fun, adorable art projects. Using construction paper, tempera paints and oil pastels, primary students will delight in making Central Park Landscapes, Taxi Cabs and New York City Buildings.
Inspiration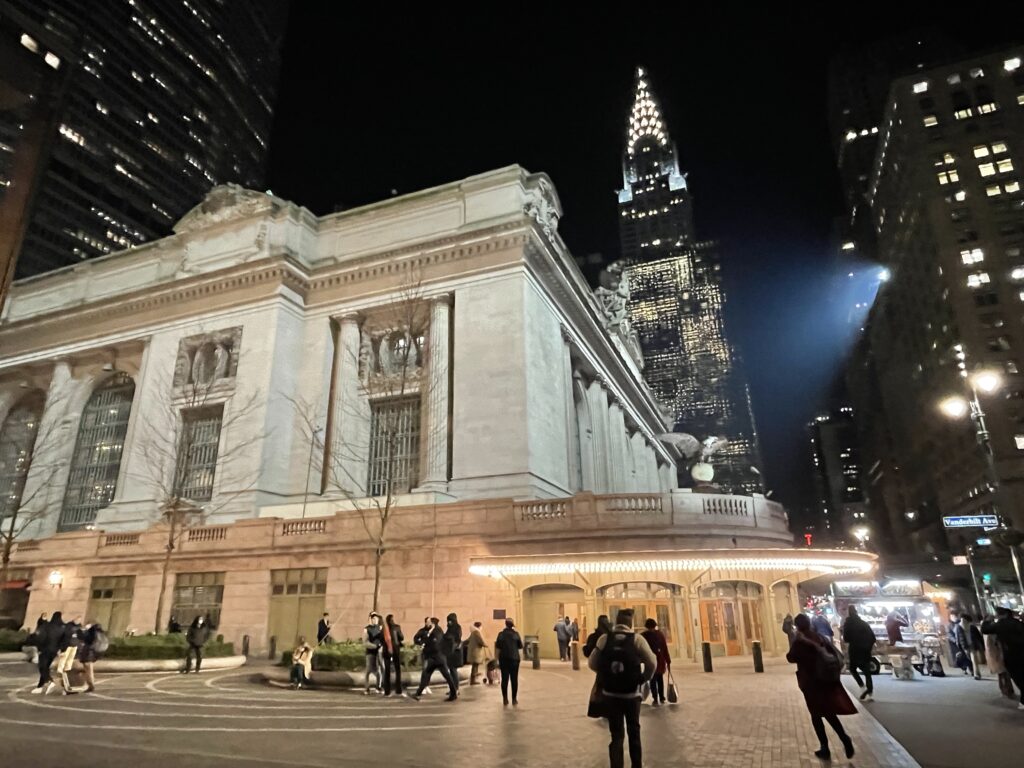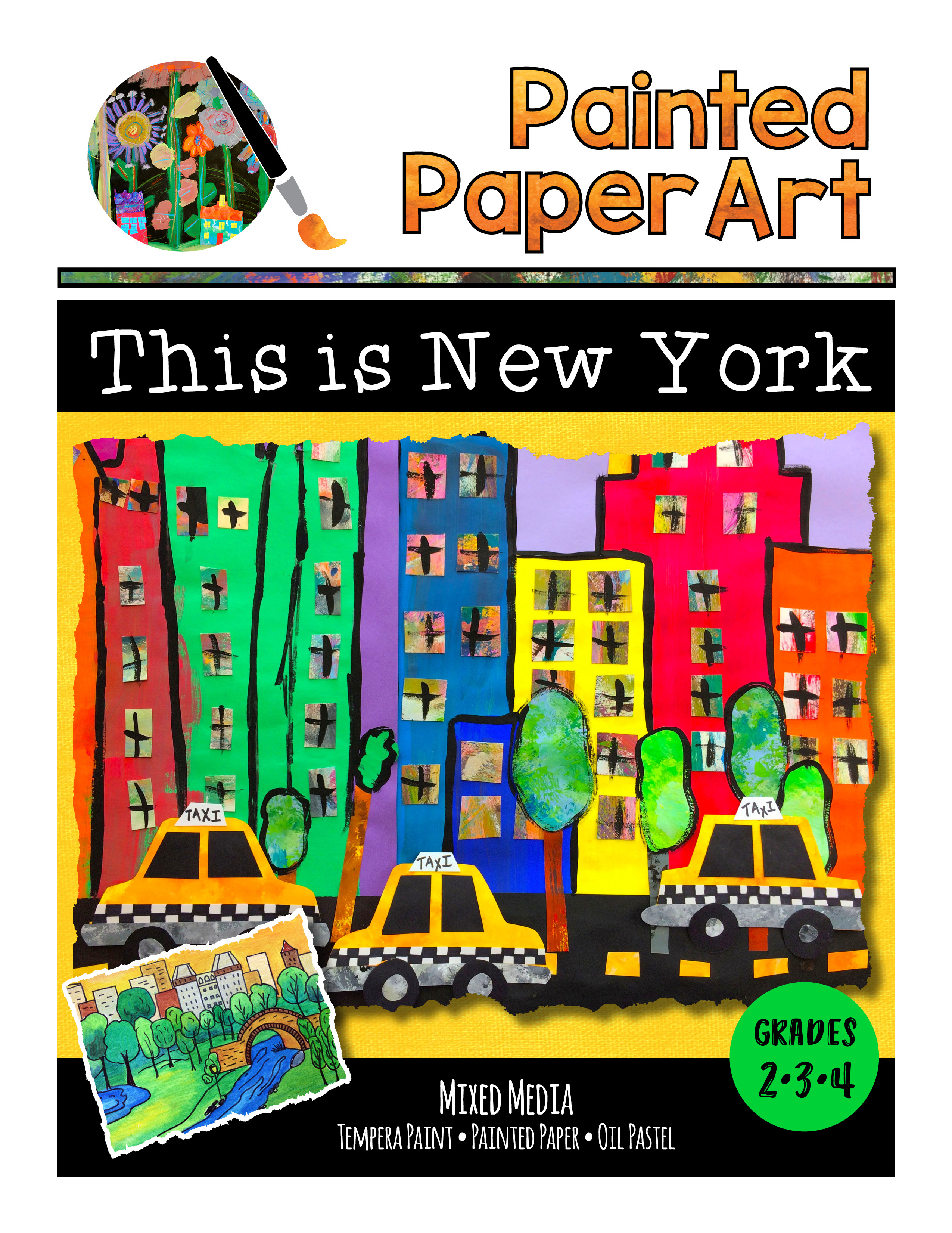 What's Inside
2 fun projects with step by step, full color directions – perfect for any time of the year. Plus lots of background information on the state of New York and New York City.
• New York State Facts ~ a perfect guide for some important facts about the state of New York.
• New York City Guide ~ a great informational text for the different boroughs (zones) that create the area of New York City.
• Central Park Up Close ~ background and historical information about the beautiful park.
Central Park Landscapes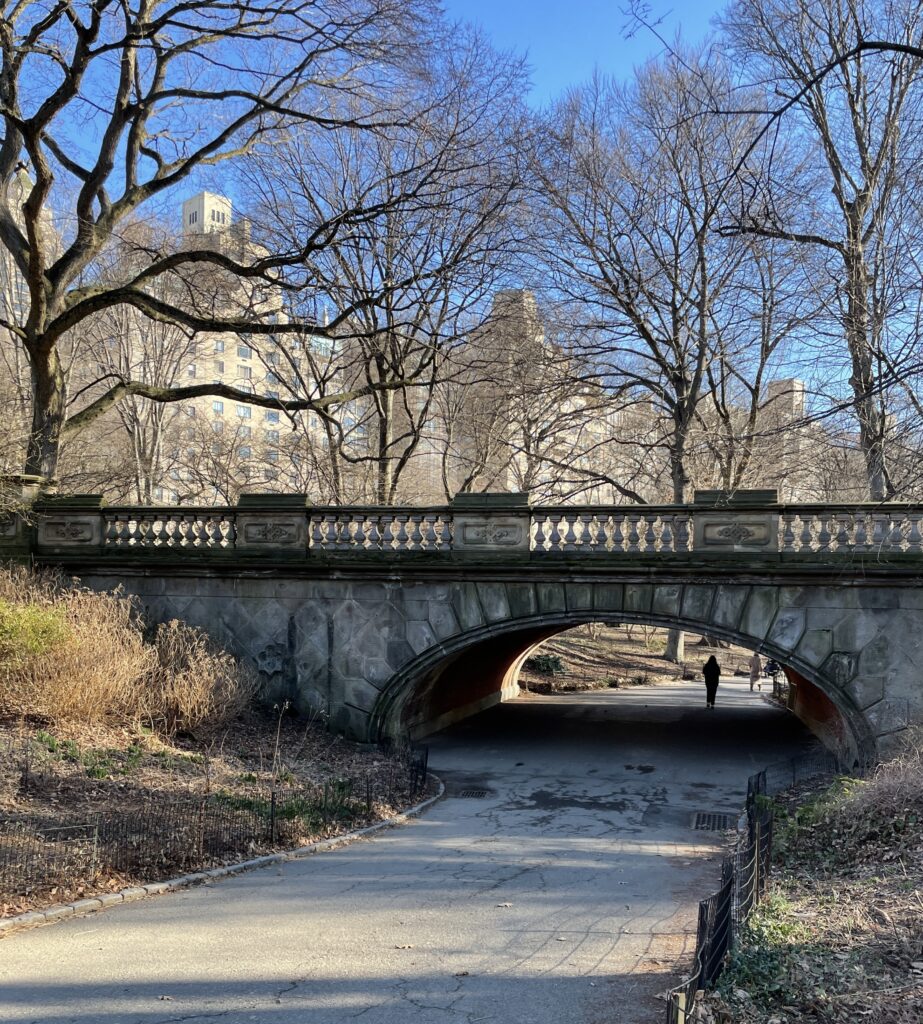 Come and stroll into Central Park located in the center of New York City. Imagine walking thru the lush park surrounded by large buildings on either side. This project is set up to guide students to create landscapes with sharpies, add color with oil pastels, then apply baby or vegetable oil with q-tips for a stunning beautiful painting.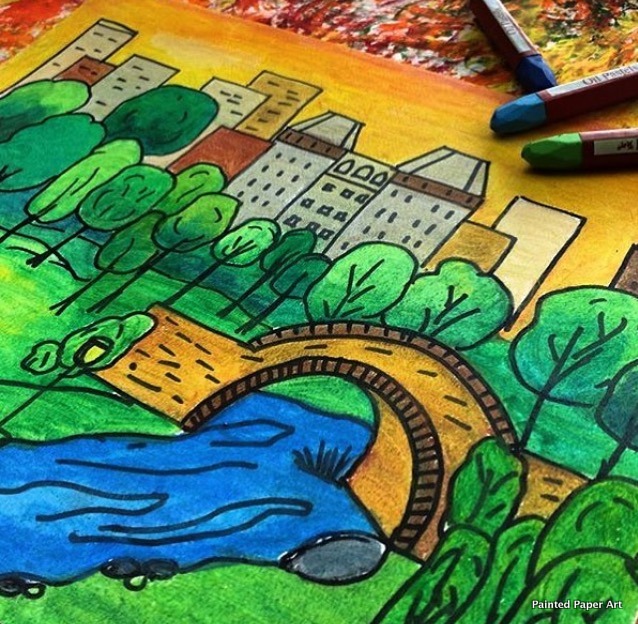 Taxi Cabs in Times Square

Another project that is totally adorable is Taxi Cabs in Times Square. Kids will love painting the bright colors of the buildings and creating the fun taxis that you layer on top.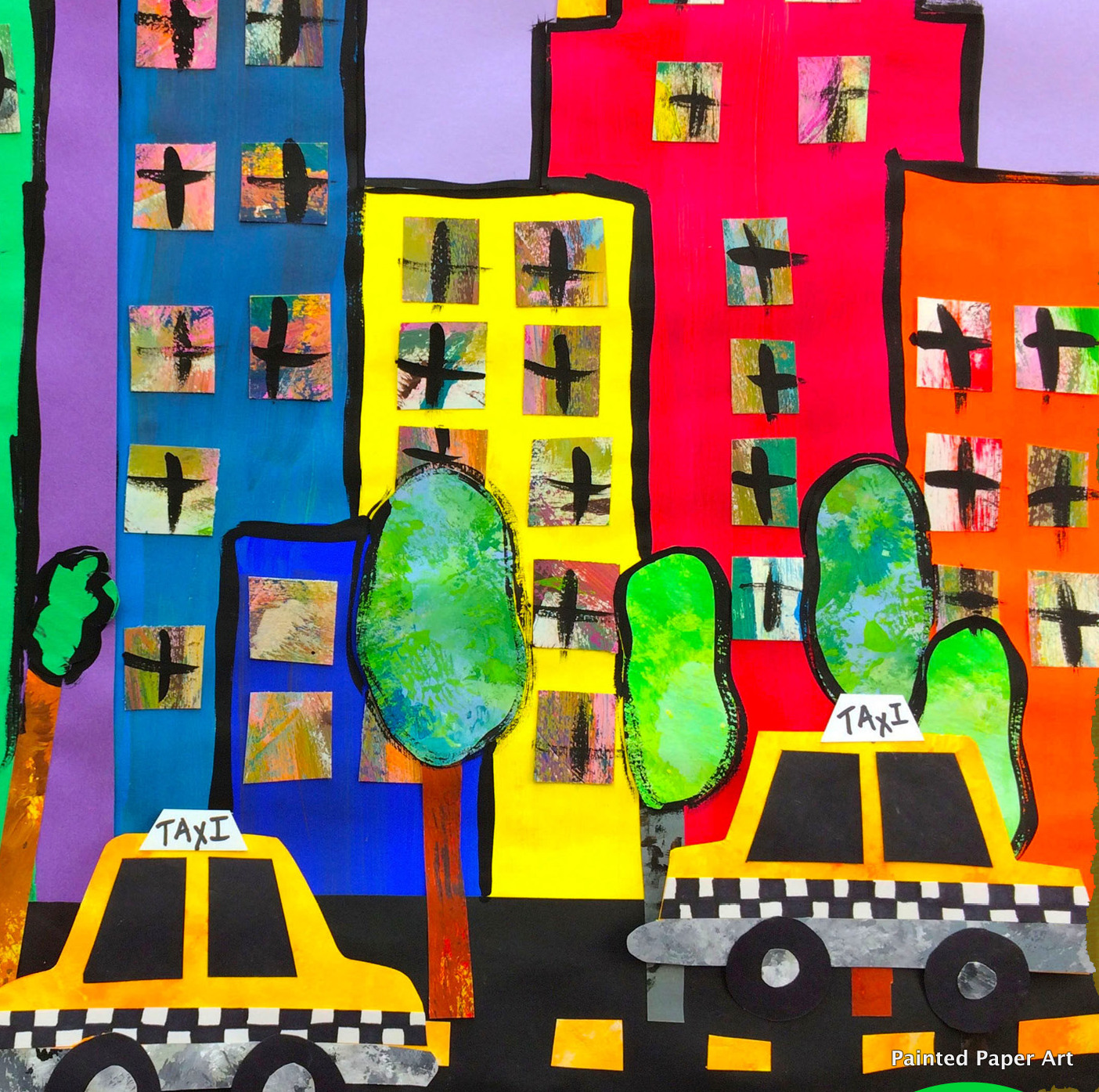 • How To Make Painted Paper – a full color, step by step tutorial for creating painted paper with kids.
• How to Draw Handouts and Templates
• Artist Statement
• "I Can" Statements
• National Art Standards
These projects are geared for 7-11 year olds but can be used with older students as well, remember you tailor how you would like your art curriculum to be.
( I have had many folks ask to have just the New York lessons put into a bundle, well we heard ya! If you have already purchased CREATE: summer these lessons are already included in that magazine.)
Enjoy your visit to New York City!