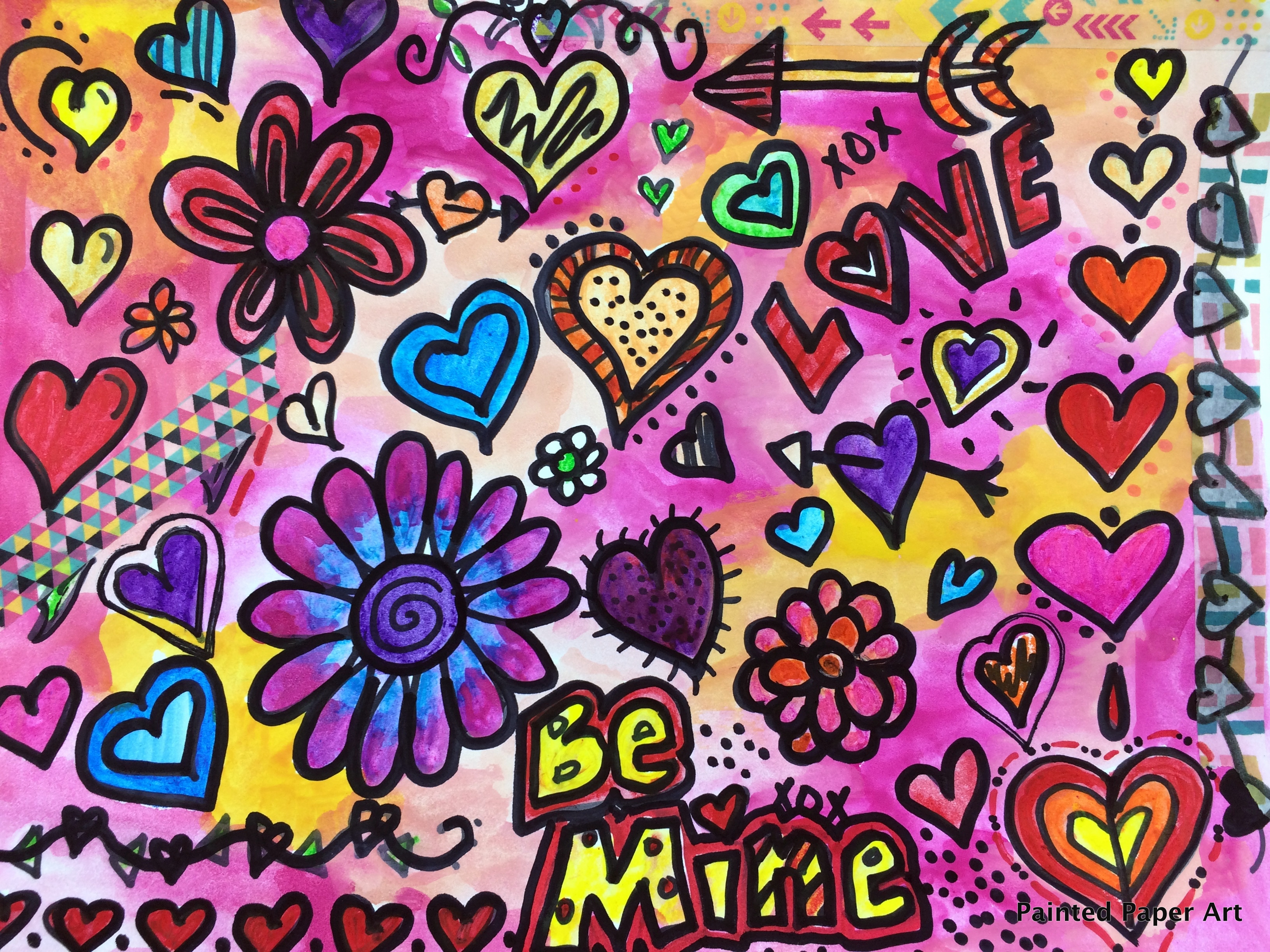 Valentine's Day Doodles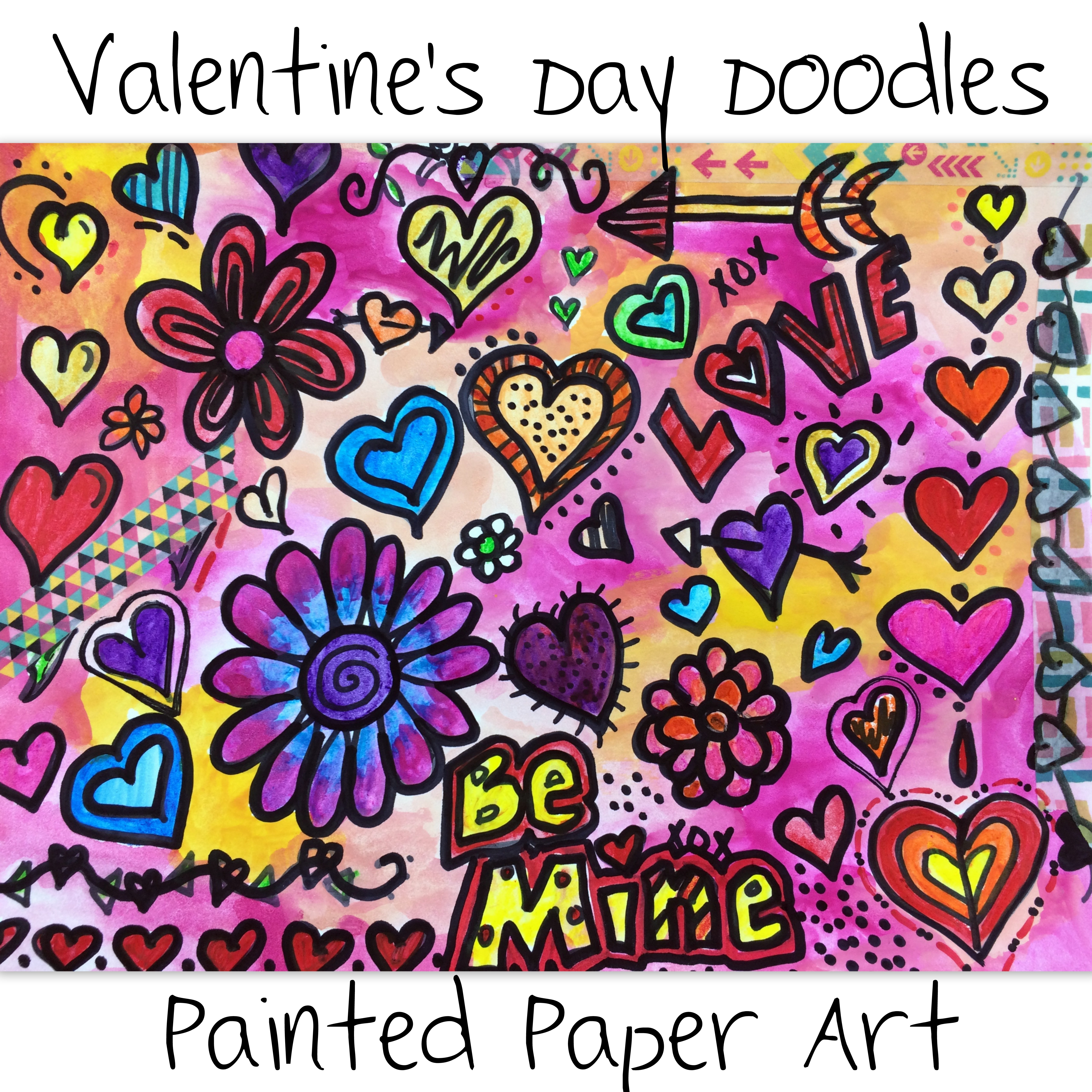 If you are like me, you struggle with early finishers, especially middle school students. We created sketch books just for those early finishers to doodle and jot down ideas and drawings in between projects. I also like to have sketchbook idea sheets (handouts) for my students to refer to when they create in those books.
I created a Valentine's Love Handout for them to use as a springboard for ideas in their sketch book for the month of February. I suggest to my students to fill their entire paper with designs and images, adding lots of color and pattern then redefining their images with a wide sharpie pen. Maybe add washi tape and graffiti style designs too for additional designs.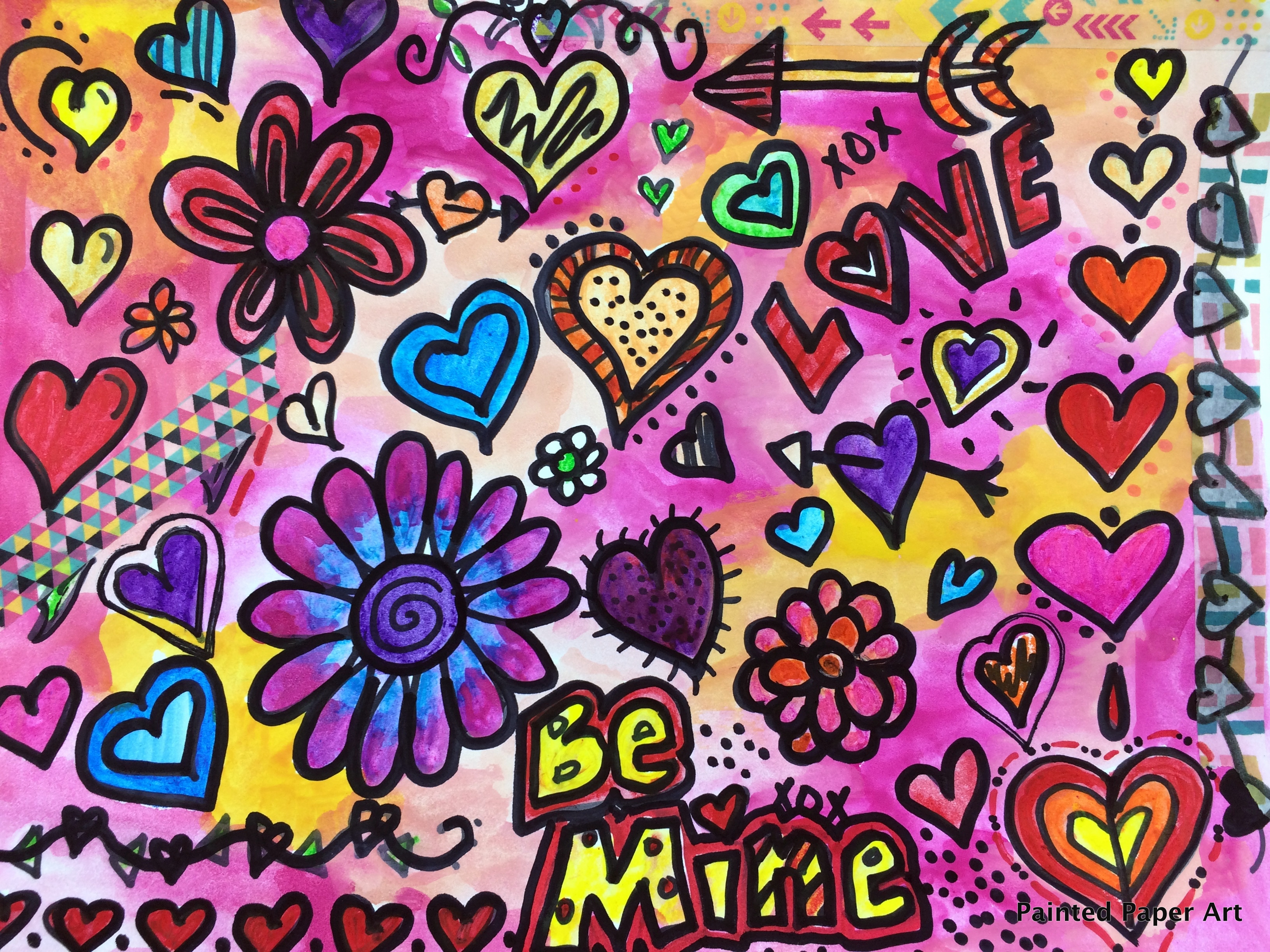 Supplies Needed
• White paper
• Sharpies
• Watercolors or Watercolor Crayons
• Paintbrush
• Water Container
Directions
1. Start with a clean piece of paper. We used watercolor crayons from Faber-Castell for the vivid colors, but markers or crayons would work great too!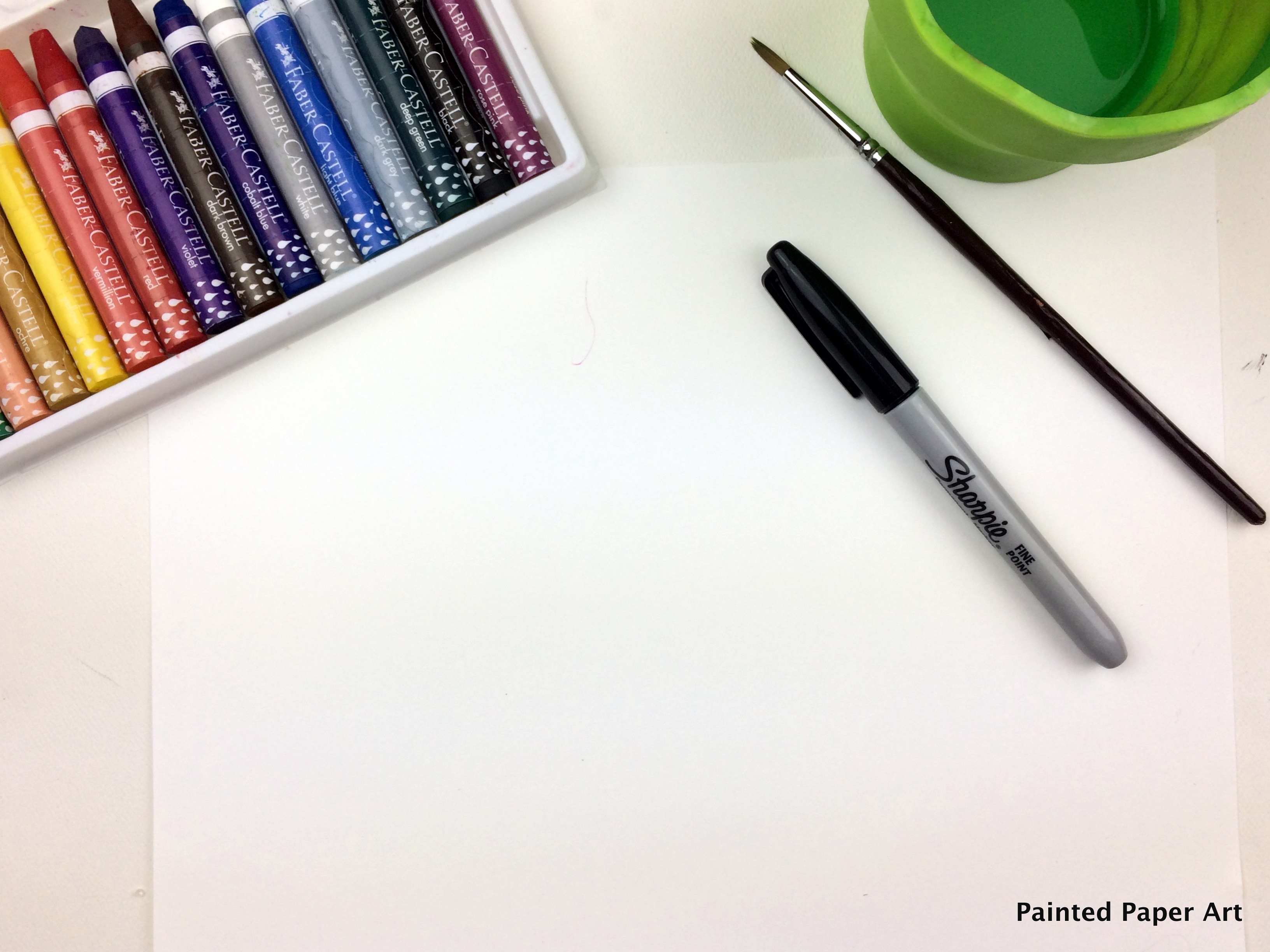 2. Use a Sharpie and create fun designs. Use the FREE HANDOUT for ideas.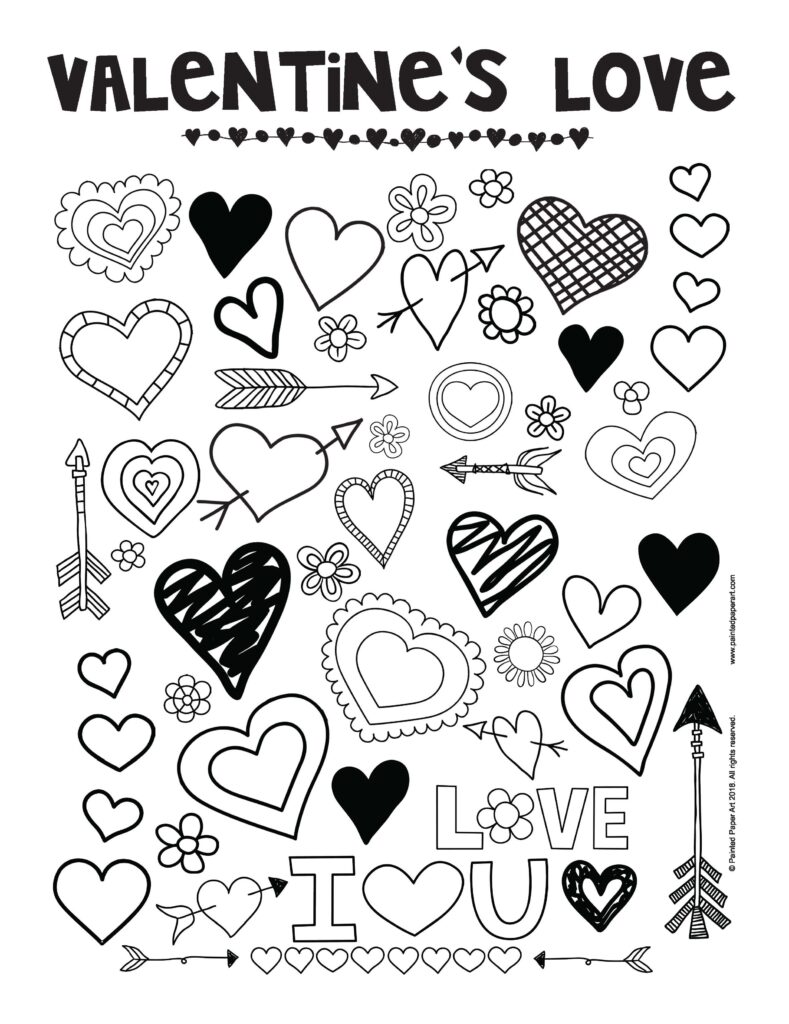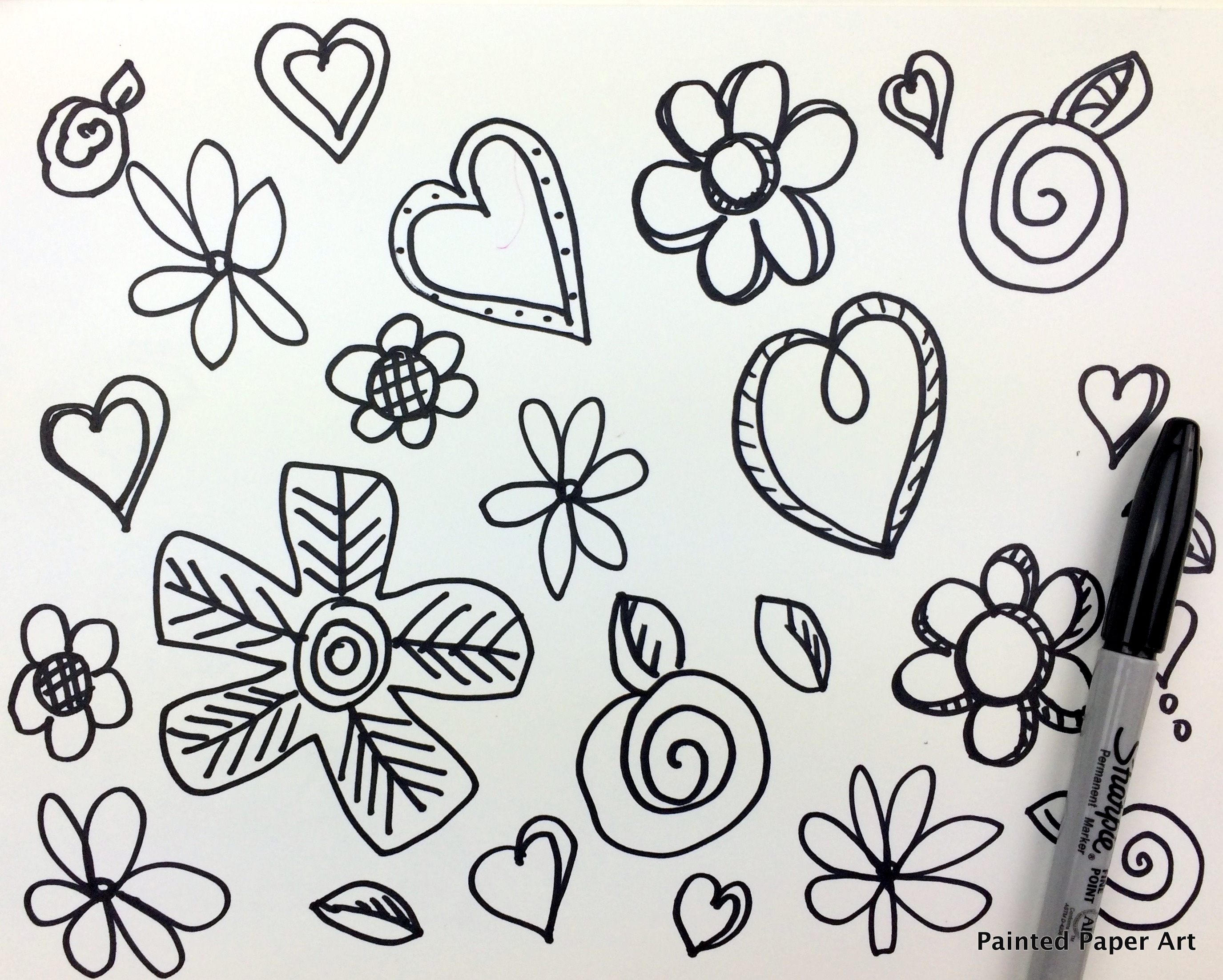 3. Next, add bright colors! When using watercolor crayons, apply clean water over the applied colors and gently fill in the shapes. Hint: Make sure not to use to much water as it will saturate the paper and dilute the colors.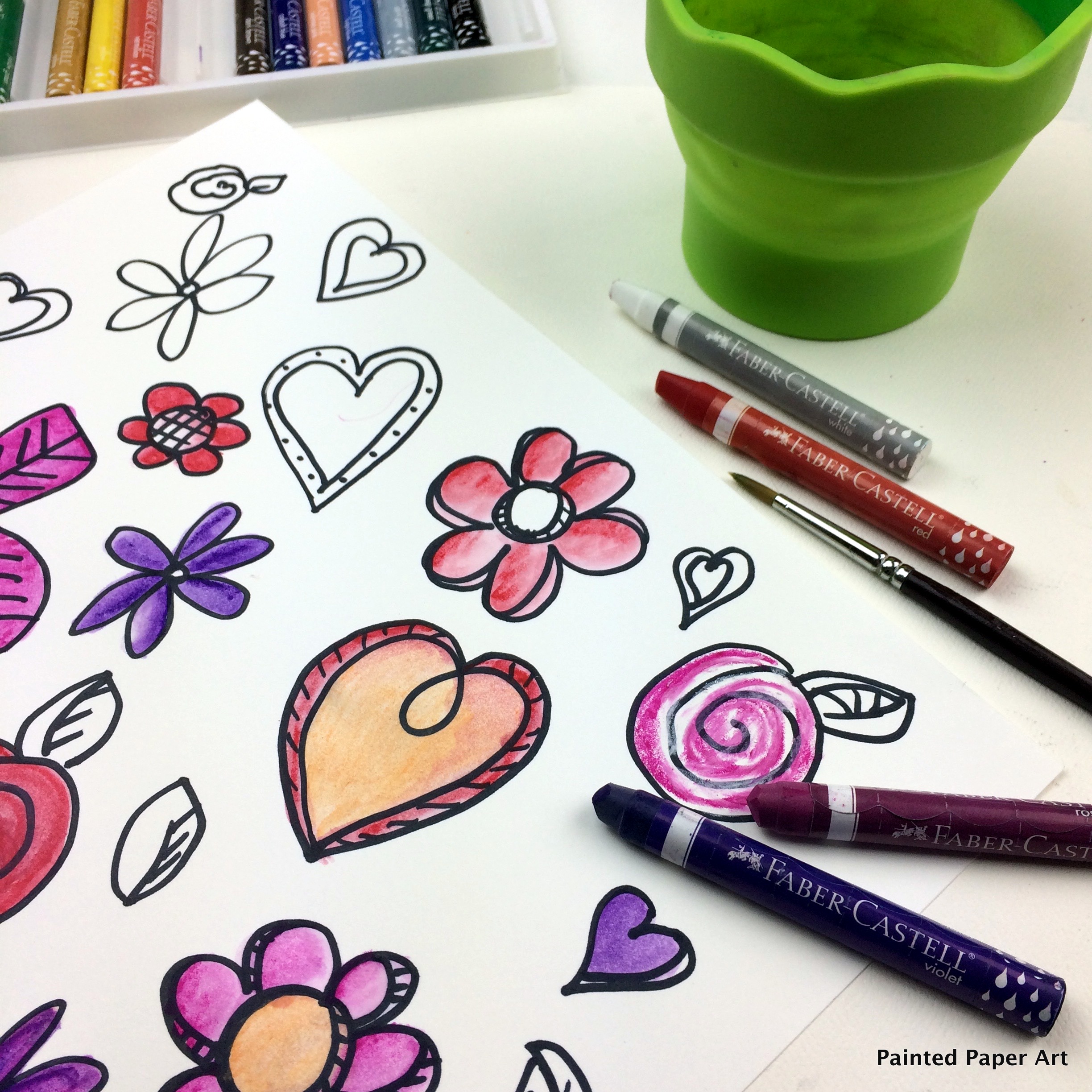 4. Fill in the background with additional water color crayons or watercolors.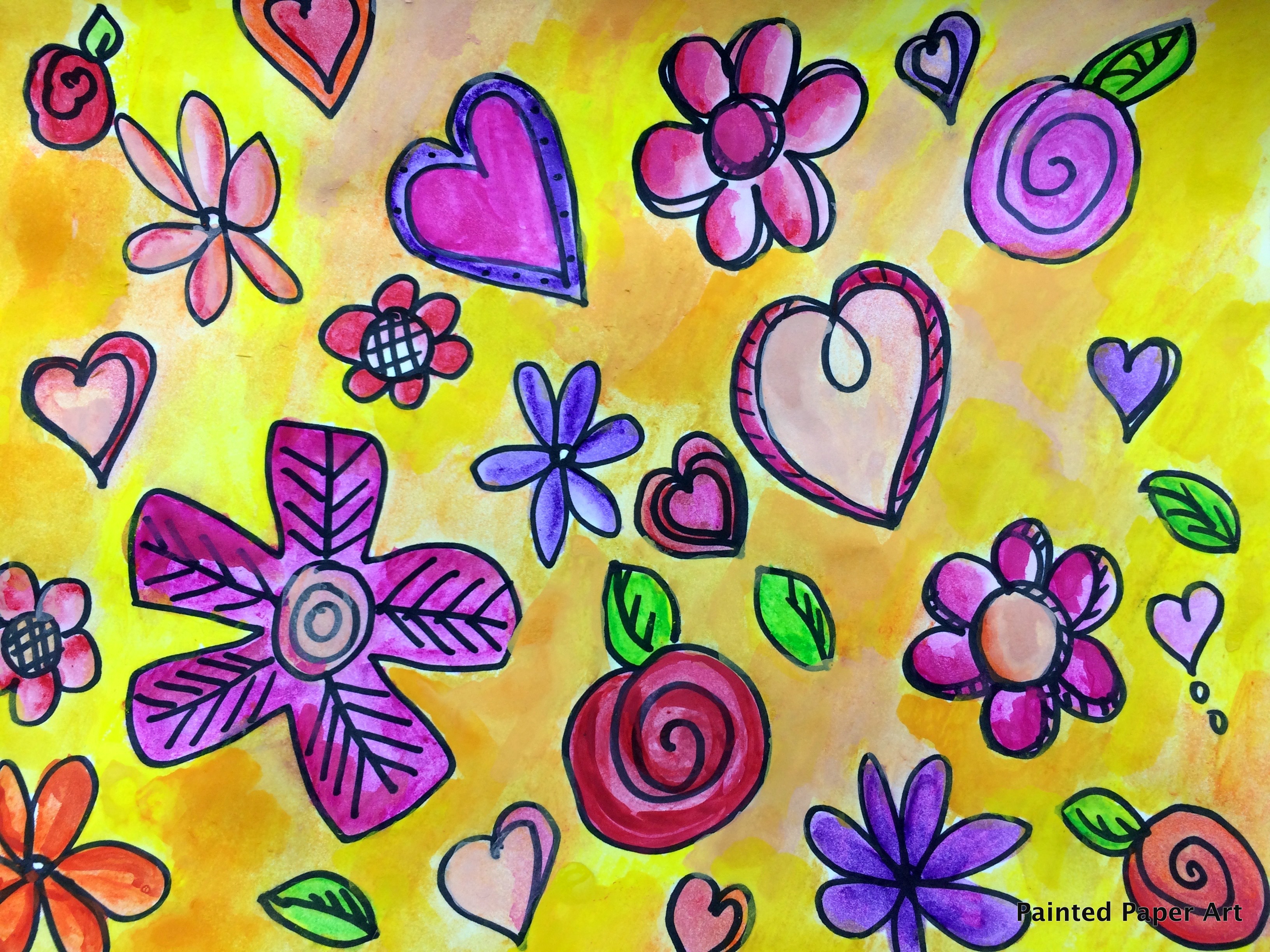 Here is the link to the FREE downloadable handout in the shop.
Have fun creating!