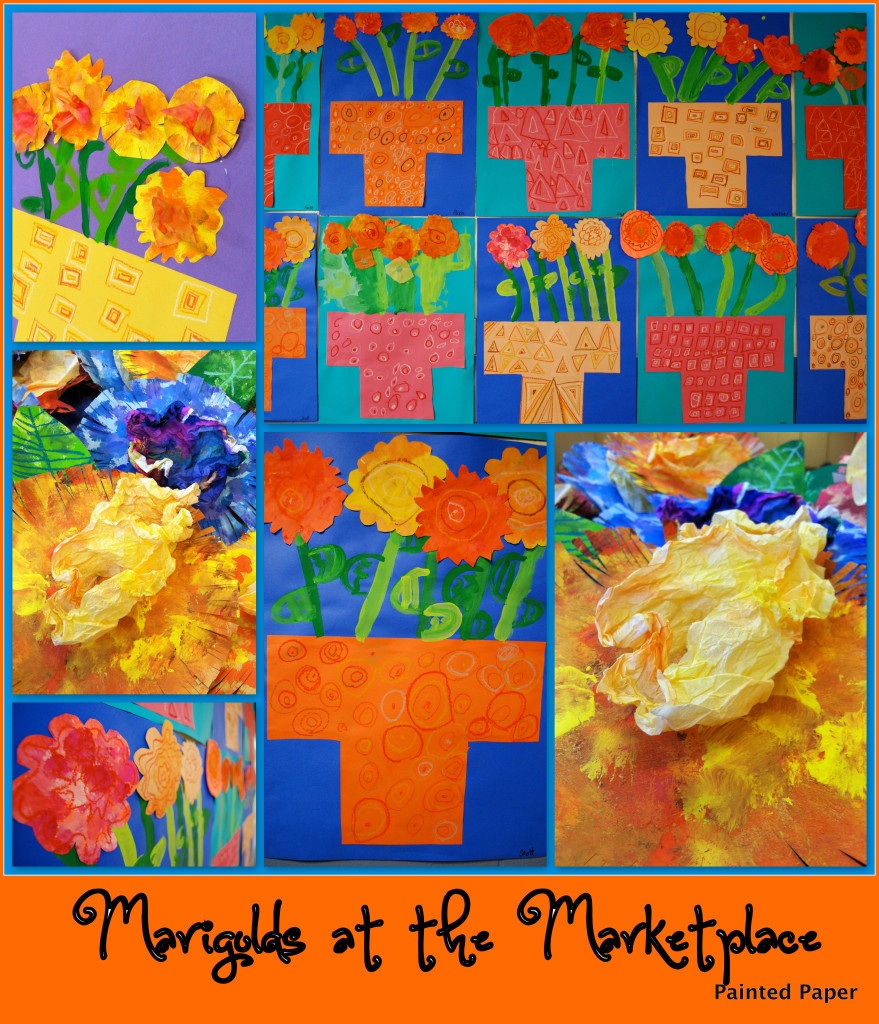 In Mexico, these beautiful flowers are grown for many celebrations. We created these delightful blooms in decorative vases in 2- 45 minute sessions
Supplies Needed
oil pastels
painted paper
tempera paint
paintbrushes (flat)
construction paper
scissors
glue
pencil
small paper plate template
coffee filters with liquid watercolors (optional)
placemat to protect the work service
Creating the Vase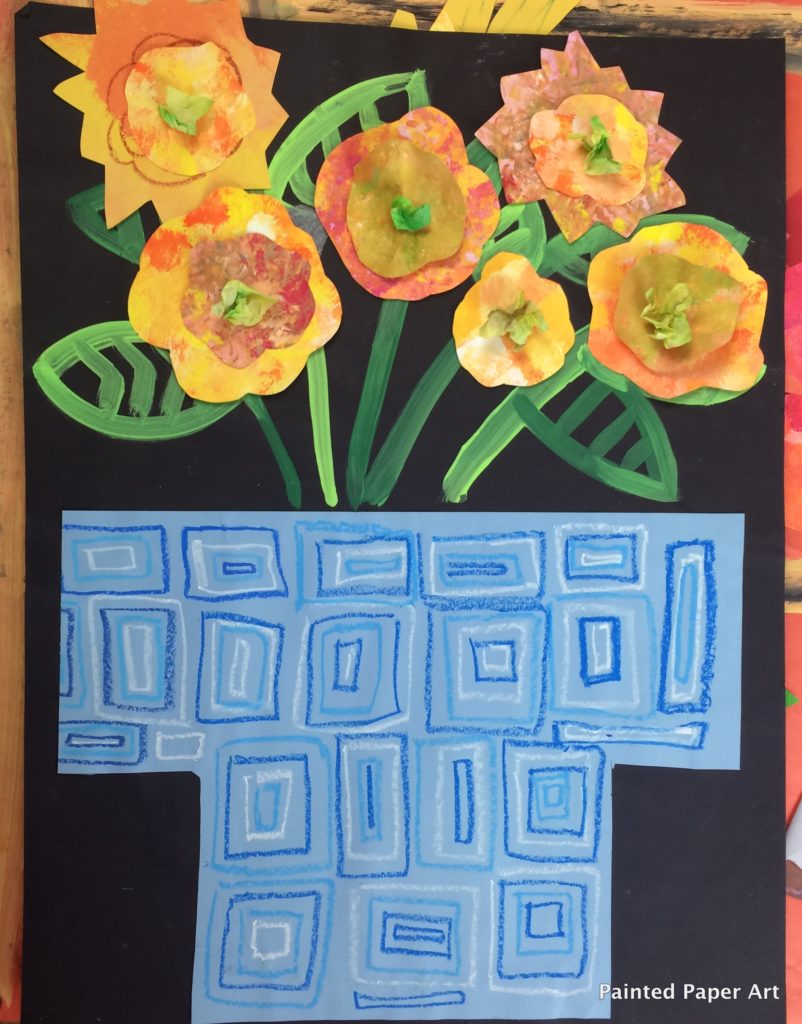 Students first created the vase shape out of construction paper, then added monochromatic (tints and shades of one color) oil pastels to the vase. Students chose 1 geometric shape then rotated the monochromatic colors of oil pastels.
Adding the Stems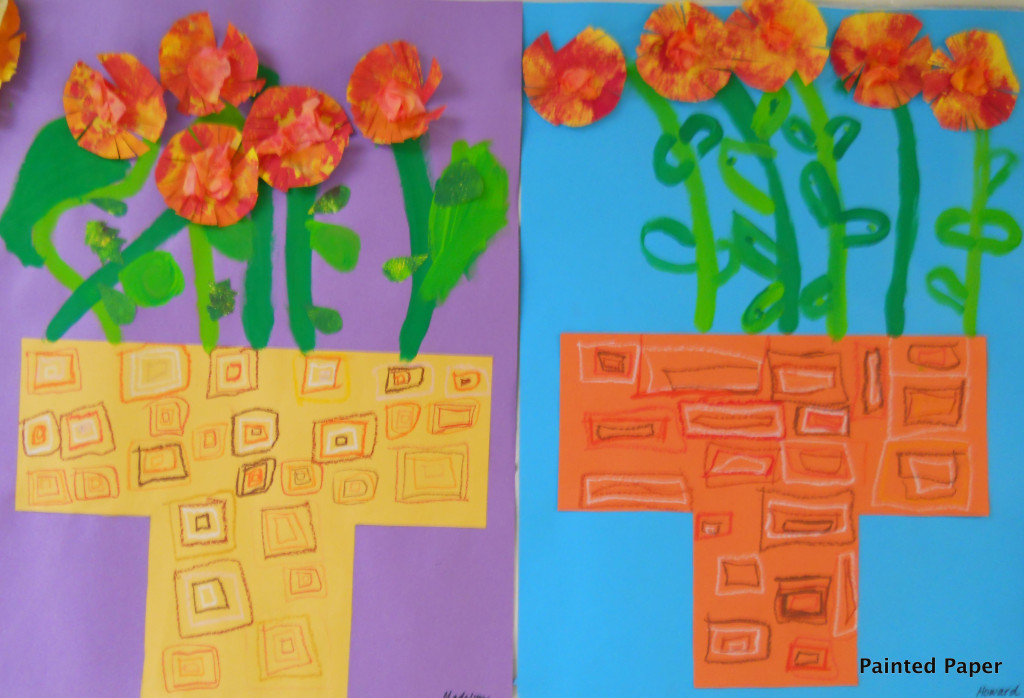 Students then painted stems with tempera paint in light green and dark green above the vase.
Adding the Marigold Tops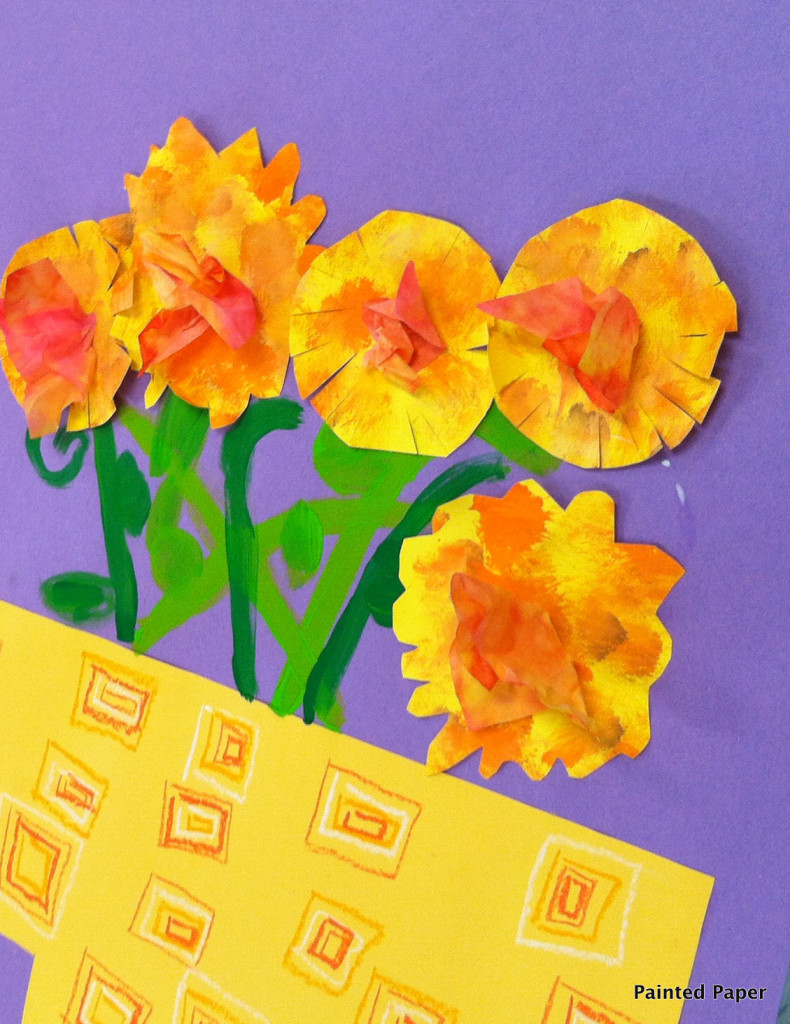 The marigolds were created using painted paper. Circle templates were used to make the shape, FYI – cutting the edge of the circle gives the look of petals. Add painted coffee filters or tissue paper for the centers of the flowers.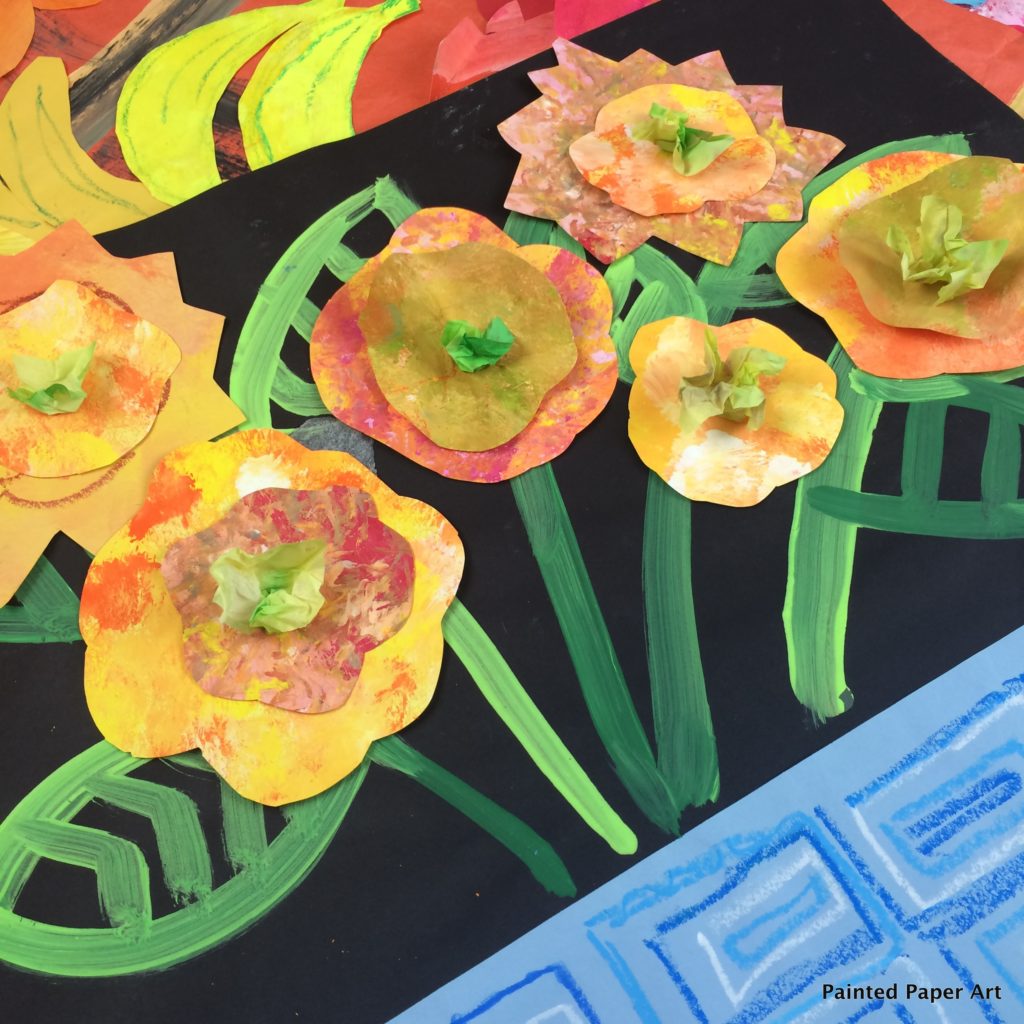 Adding the Leaves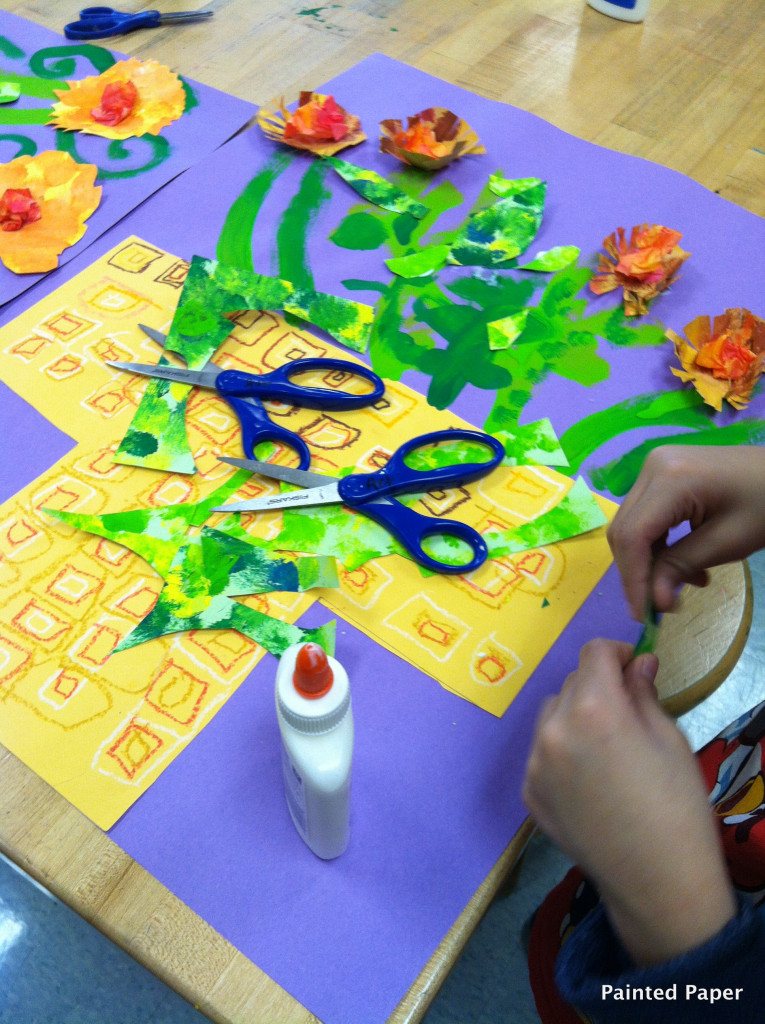 Leaf shapes were drawn on the back of previously painted paper, cut out, then glued down. Oil pastels details were added to the painted paper side.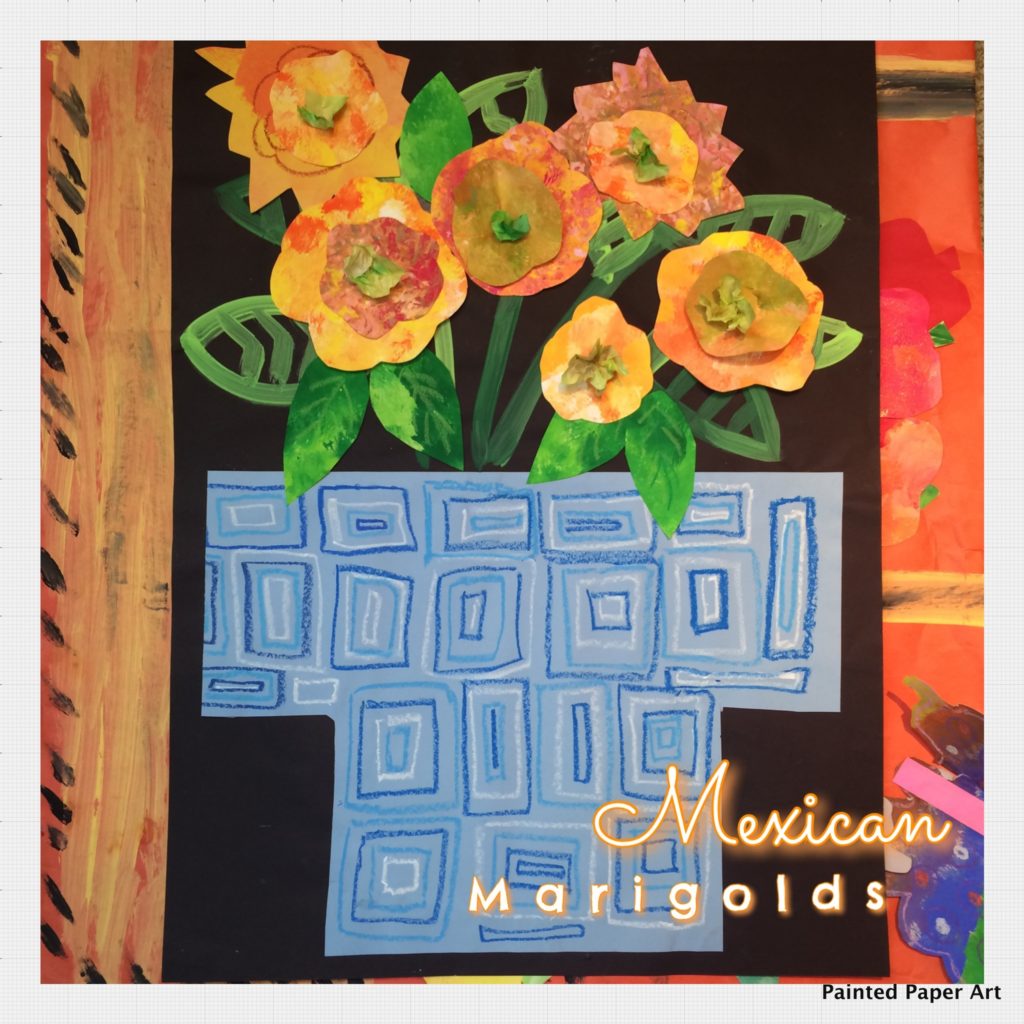 Keep on creating!