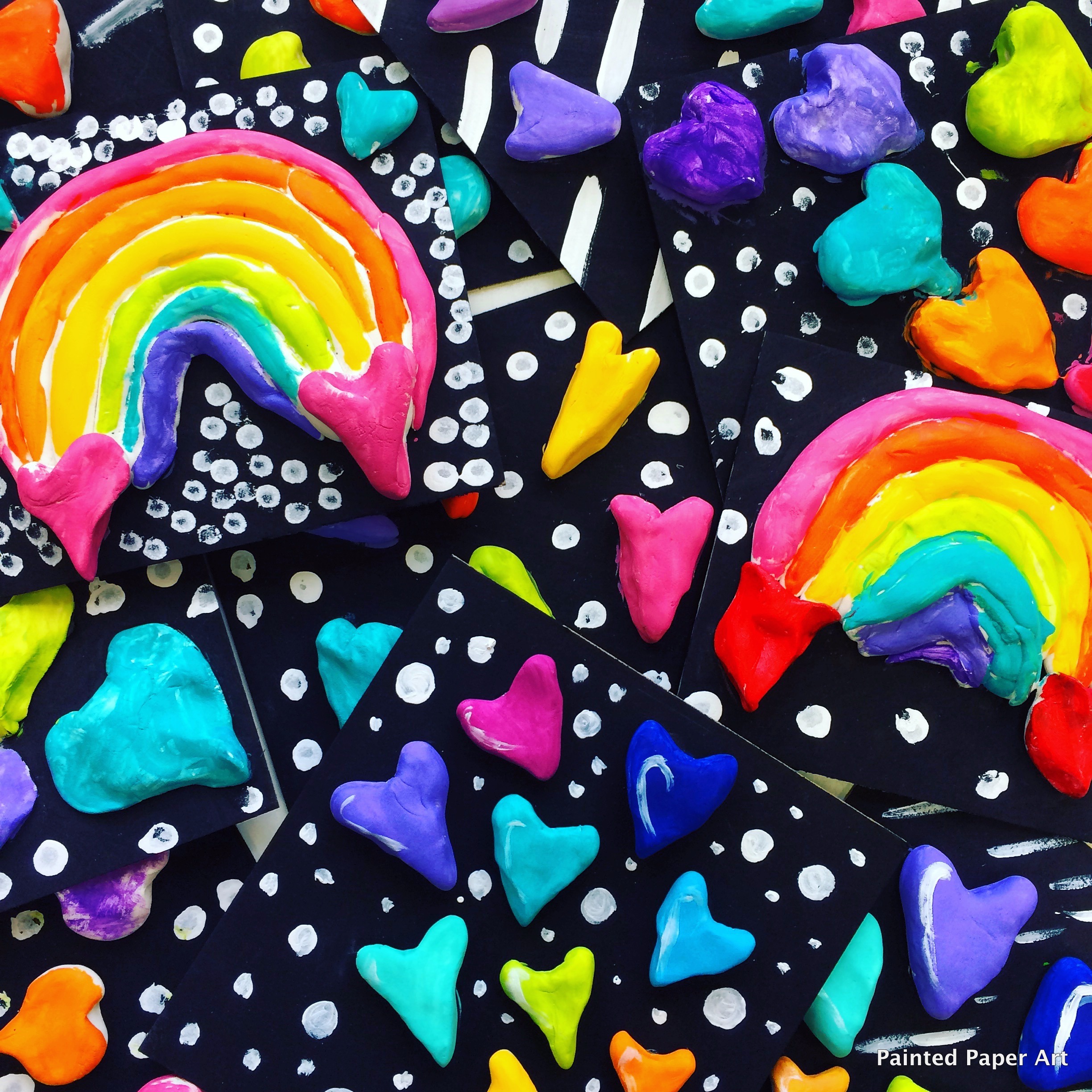 Clay Hearts and Rainbows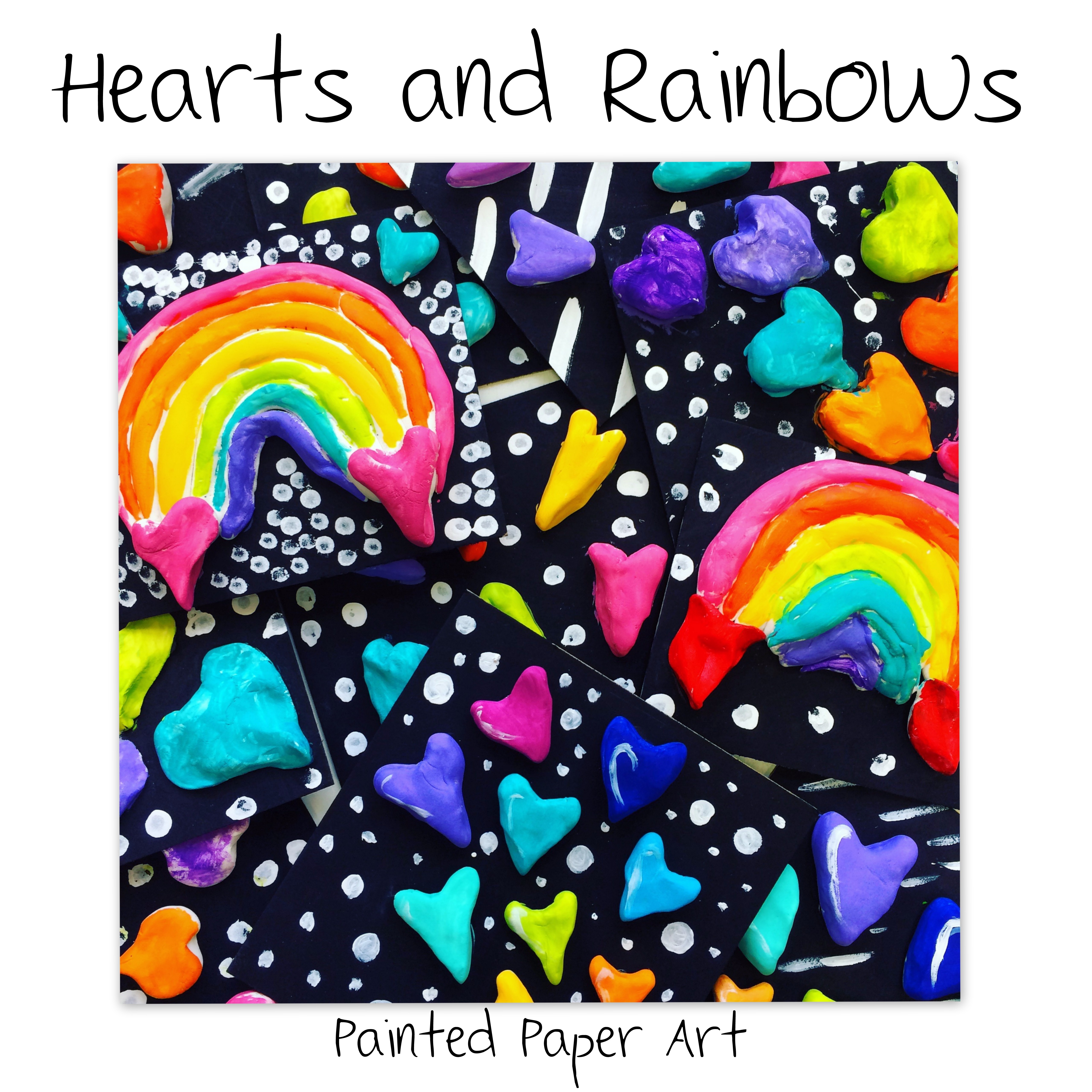 I remember when I was in elementary school and how much I loved rainbows, hearts and shooting stars. Hello Kitty was my go to for inspiration. Everything was colorful and happy. I look back at those fond childhood memories and put those feelings of joy into my projects. This project is inspired from such great memories. Nothing says childhood like rainbows and hearts, so why not create some out of air dry clay.
Here is what you will need: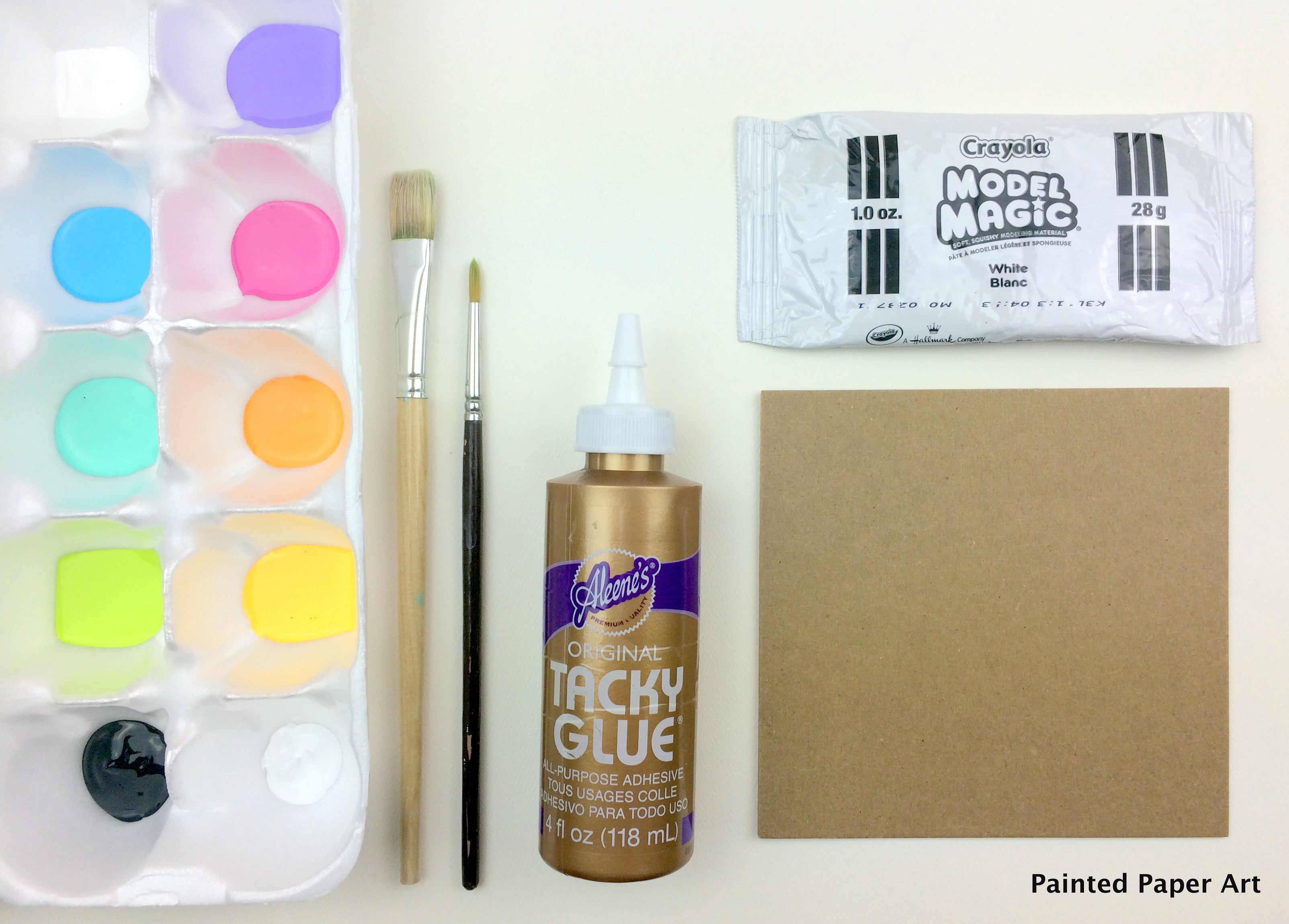 Making the Hearts
Take a small package of Model Magic and create various sizes of hearts.
HINT: Make sure to make the hearts the thickness of an "oreo cookie". If it is too thin, it will crack and break when it dries.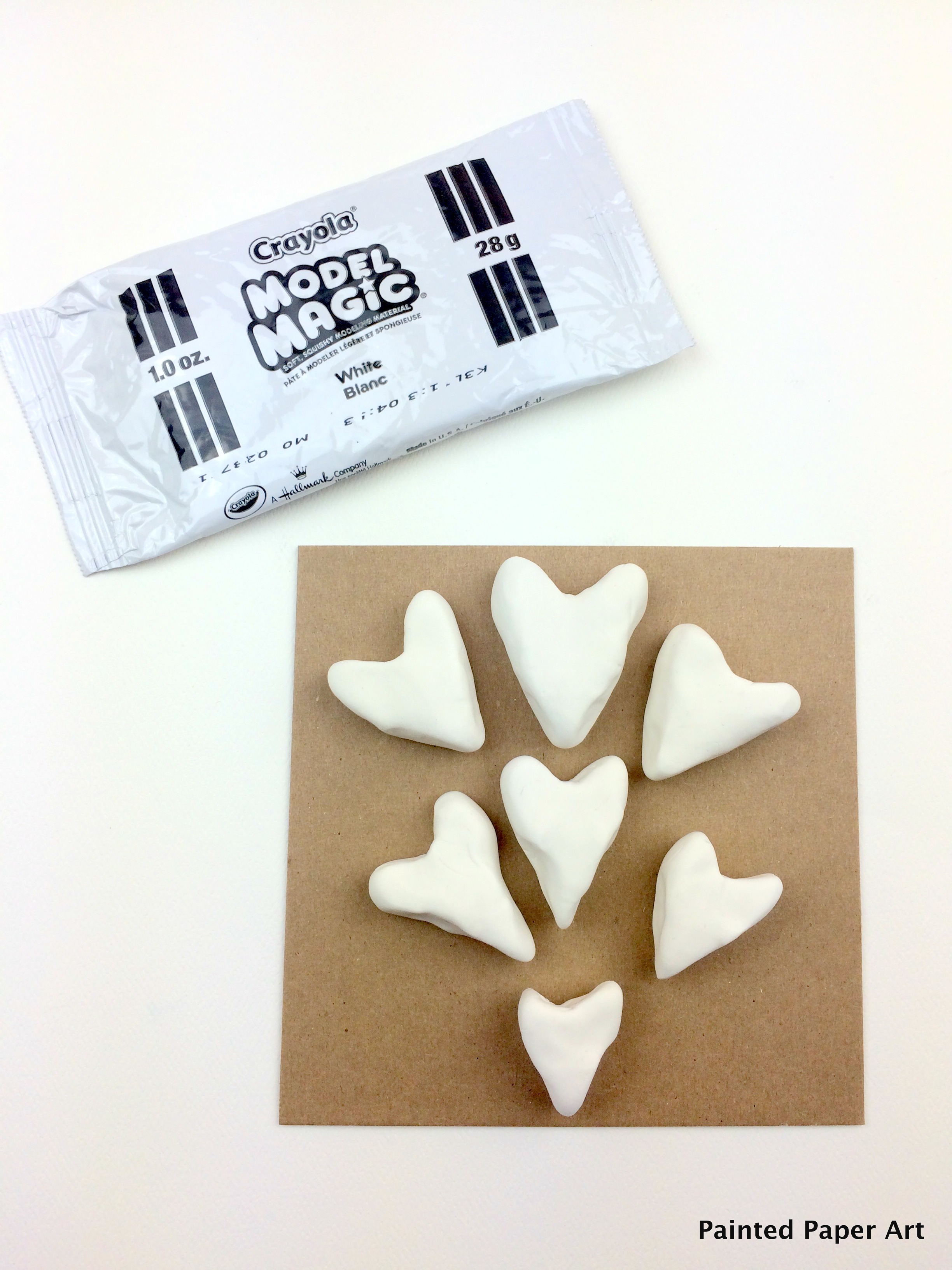 Background
Paint a 6″ x 6″ piece of cardboard with black tempera paint and let dry.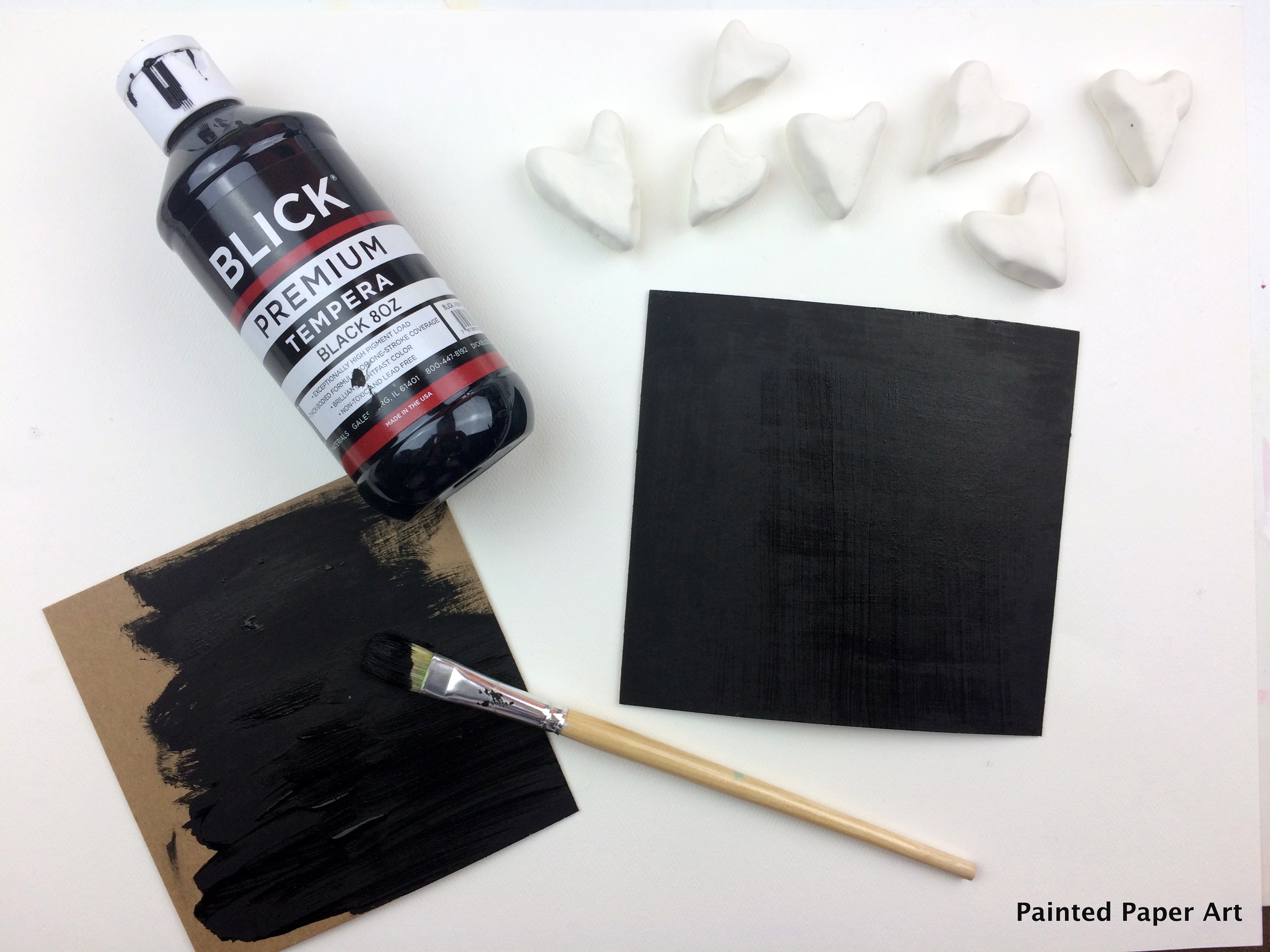 After the background board is dried to the touch, glue down the dried clay hearts with tacky glue or a heavy bodied glue.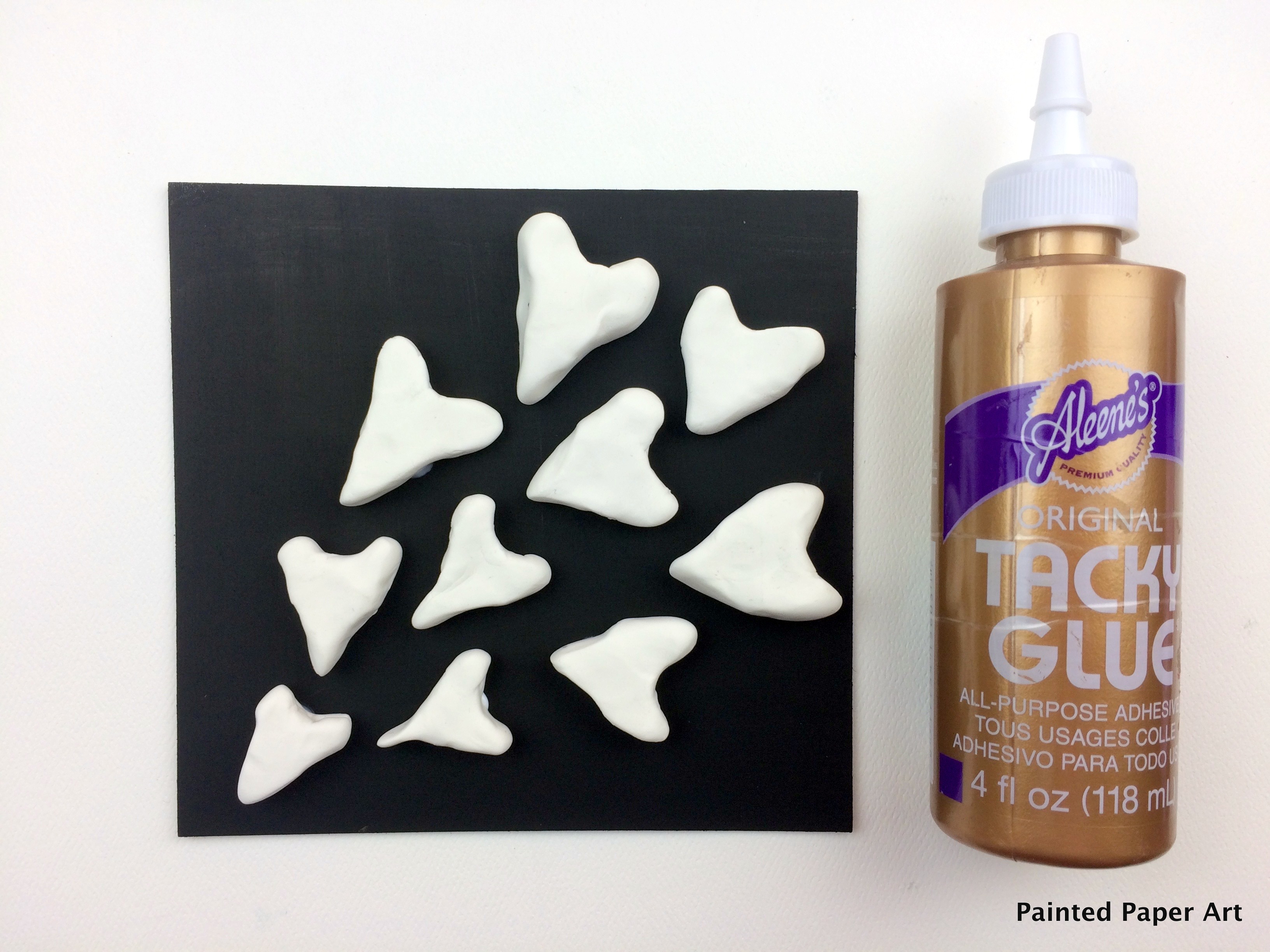 With bright, pastel colored paints, paint the hearts and be careful to not get paint on the background. Tempera paints or craft acrylic paints work great on the model magic. Start with the first heart, paint it red then continued thru the color wheel painting the rest of the hearts.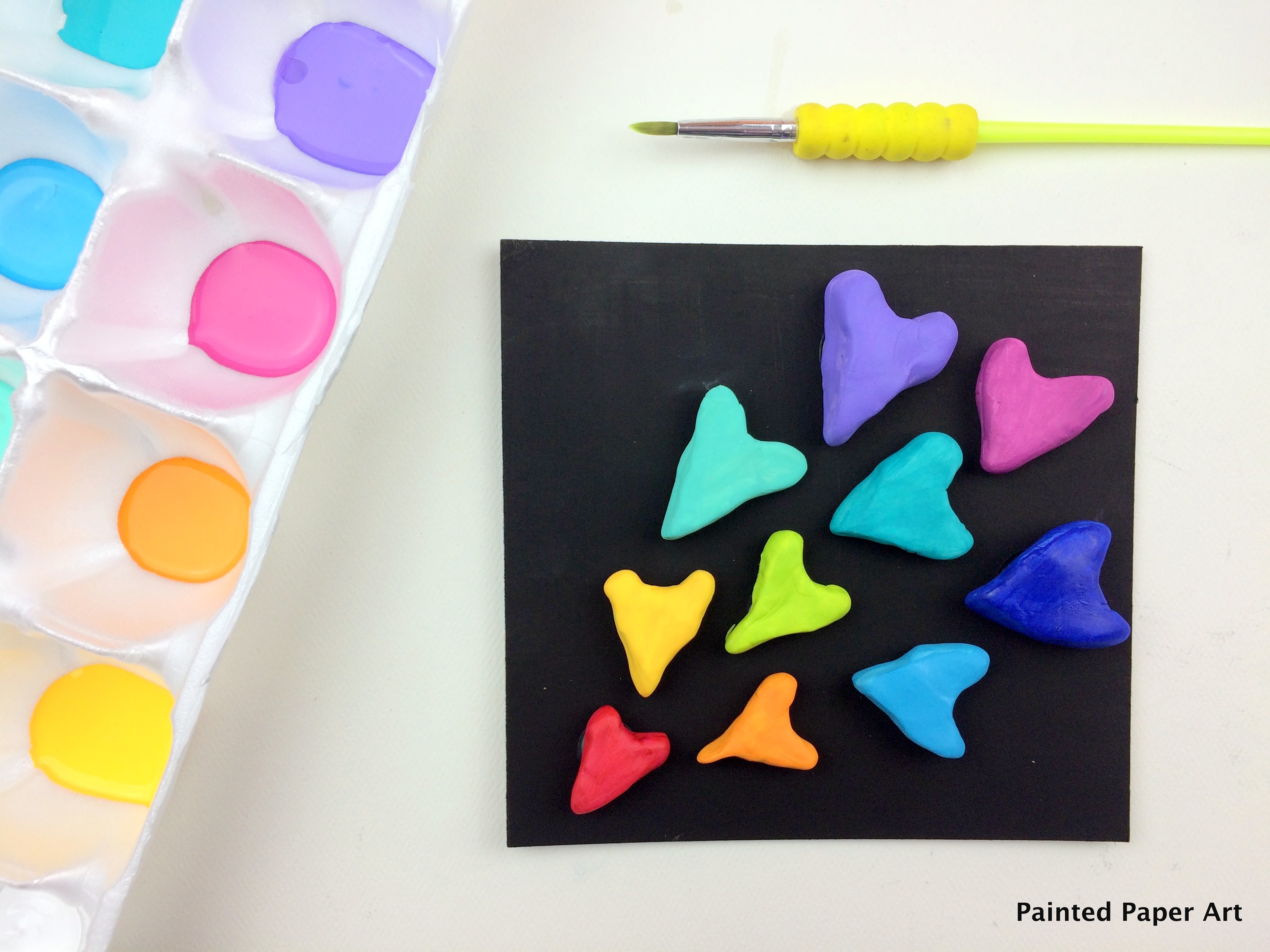 Add background patterns with white paint. Simple shapes work the best (polka dots, stripes, zig-zags).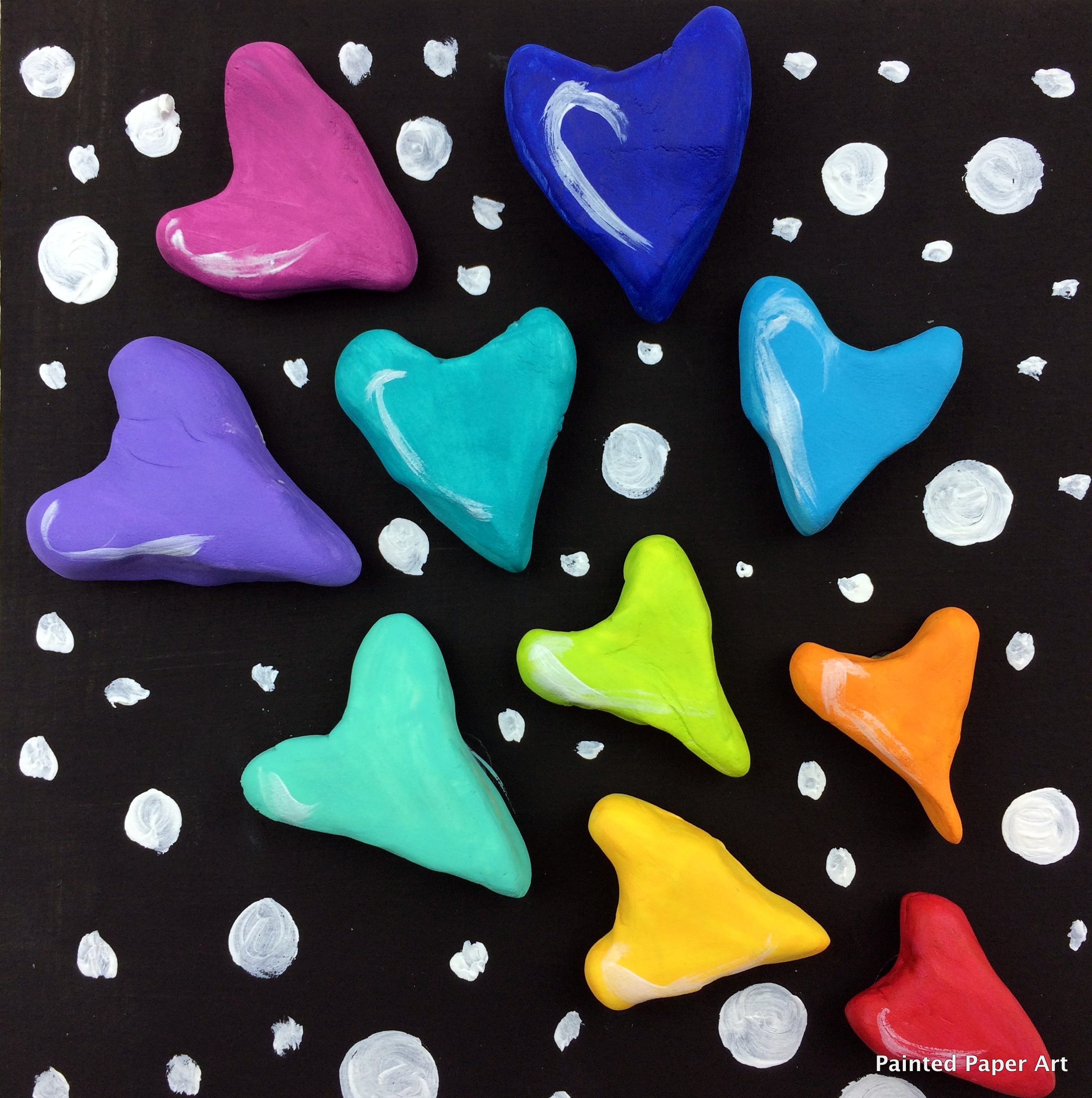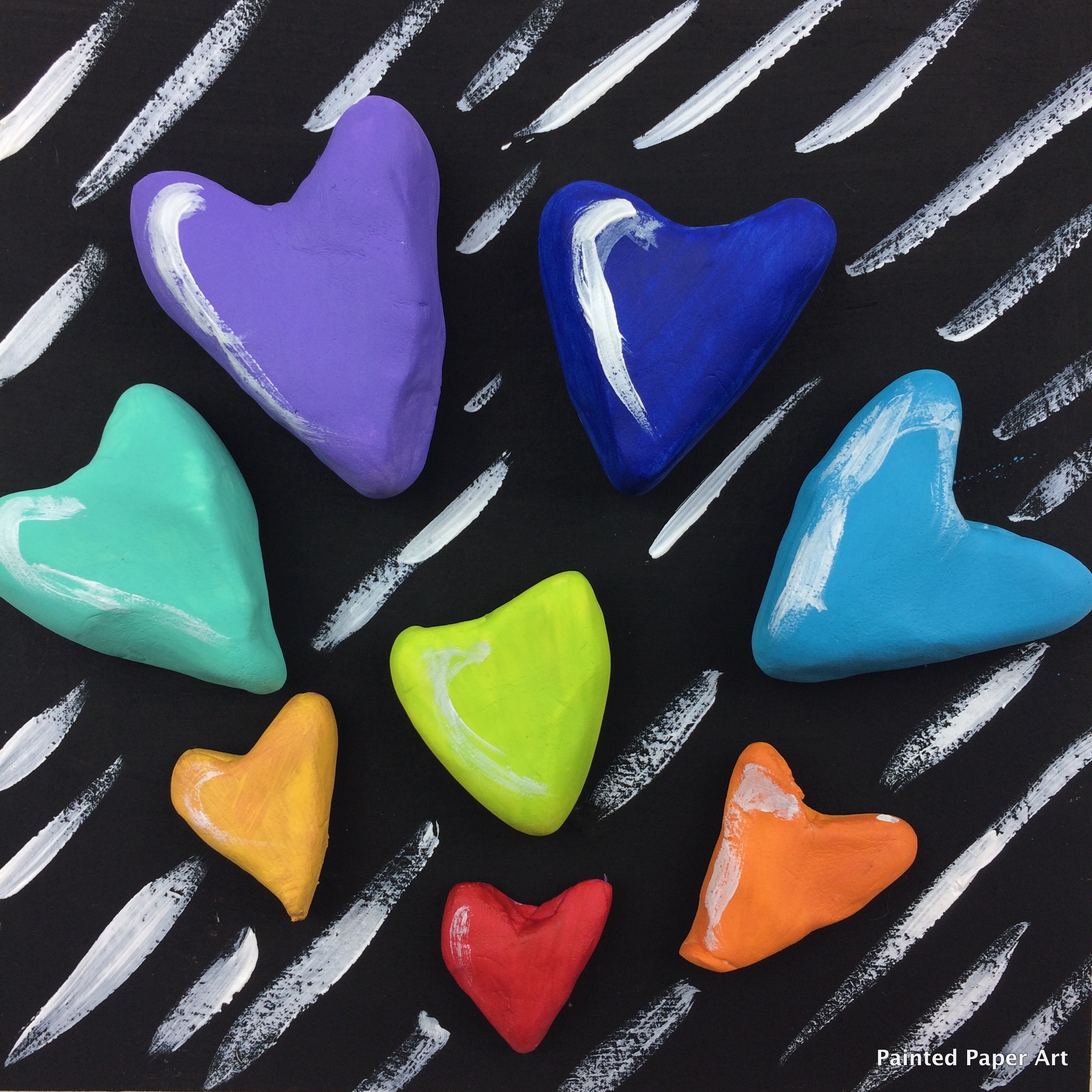 Rainbow Shapes
Create the rainbow shape out of clay. Paint the rainbow and add patterns to the background.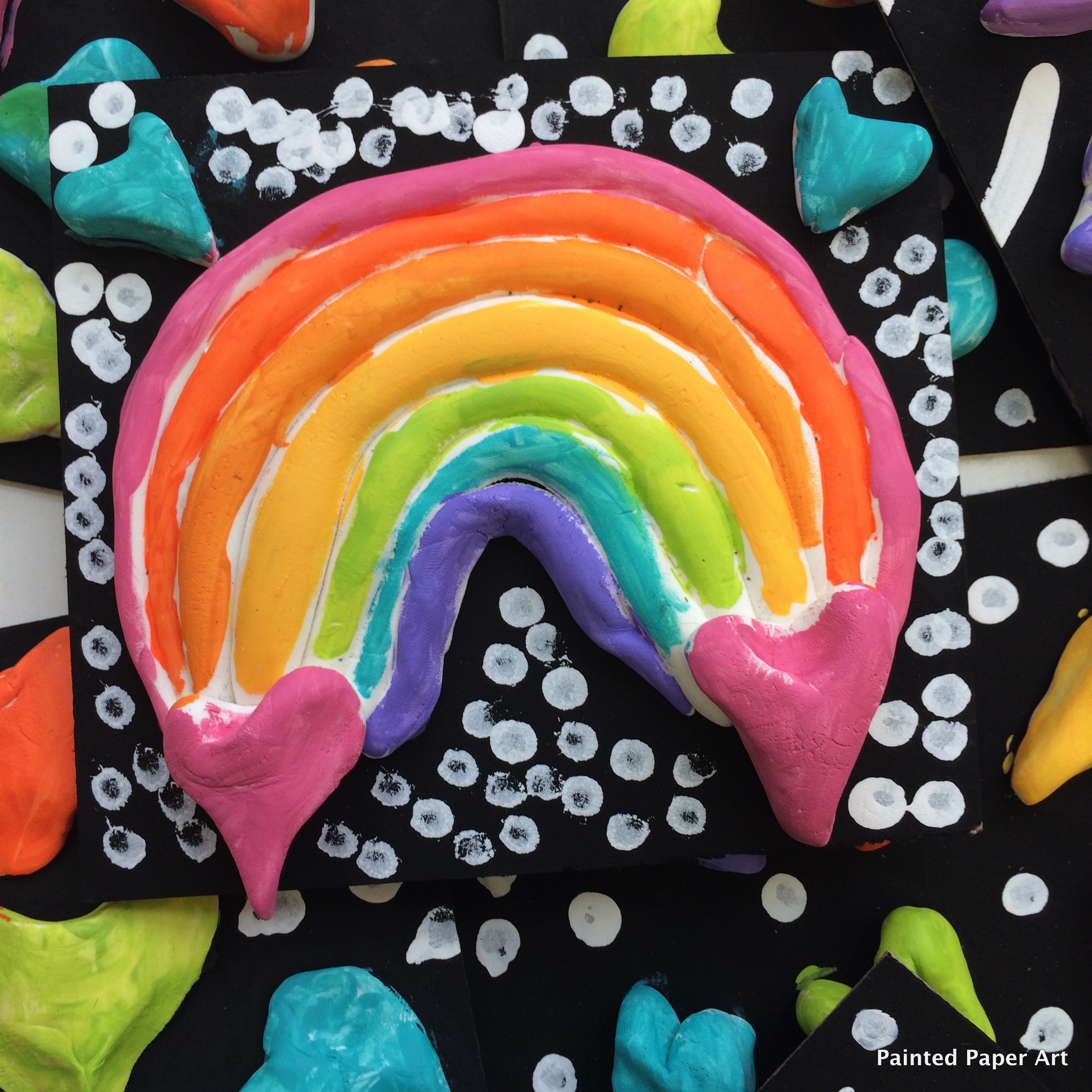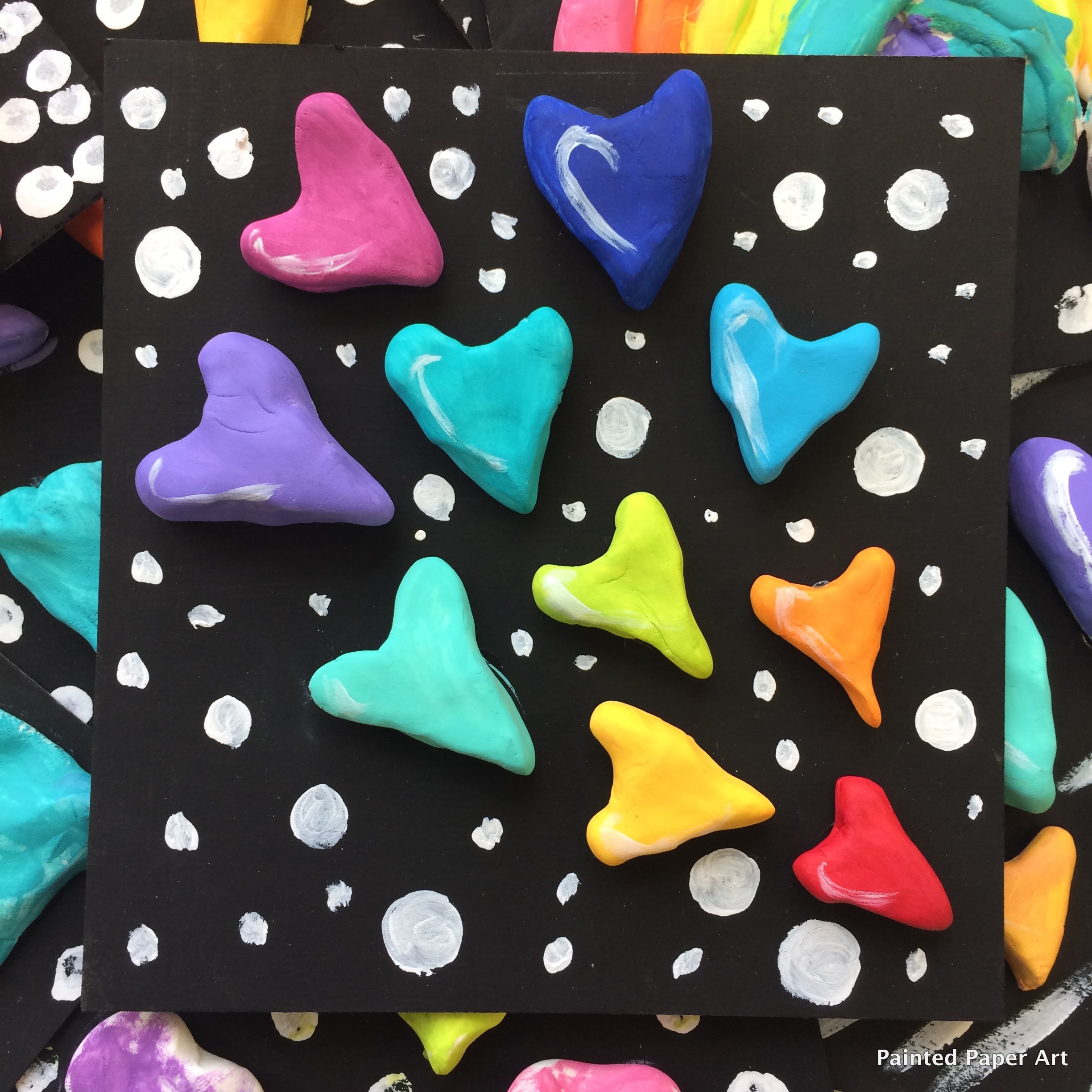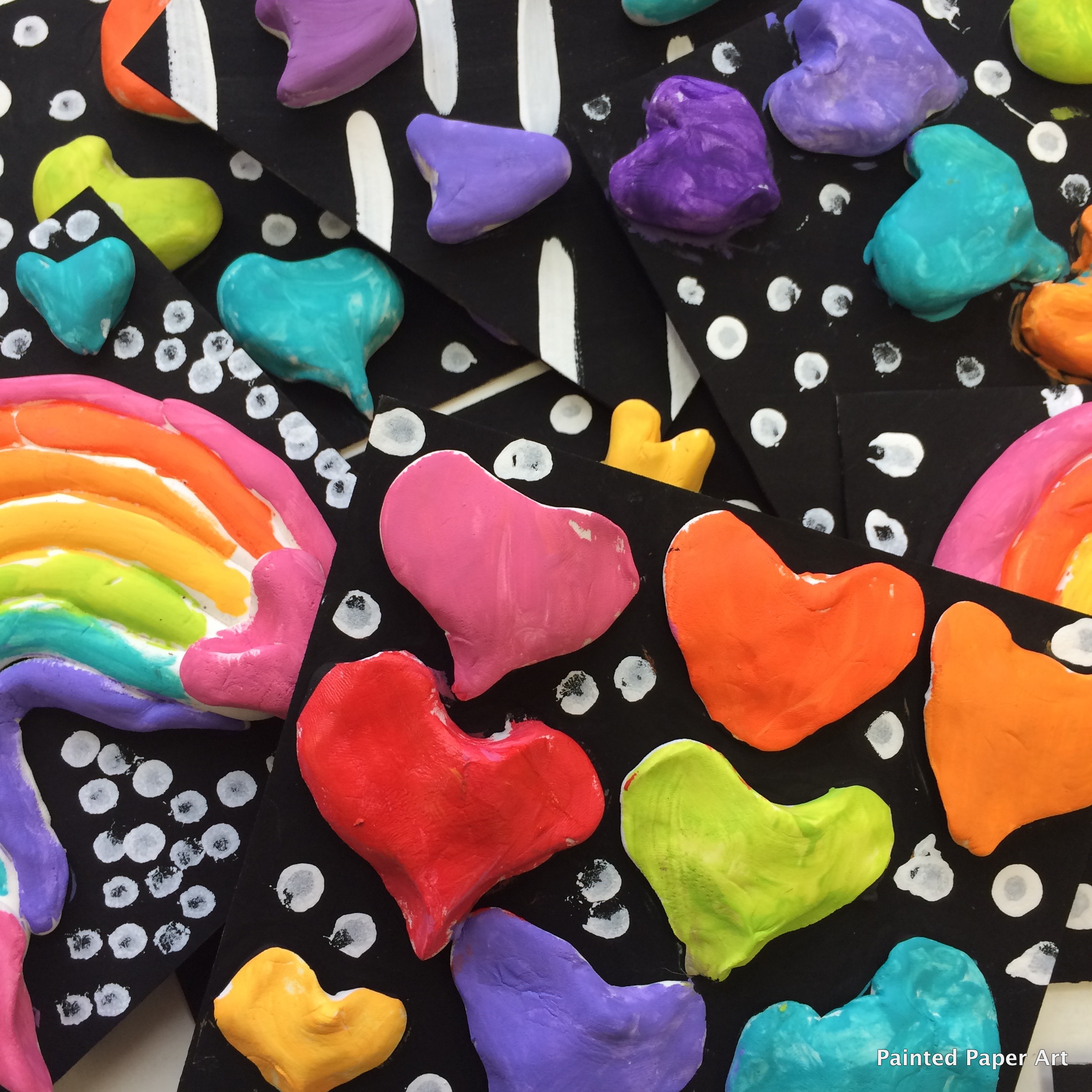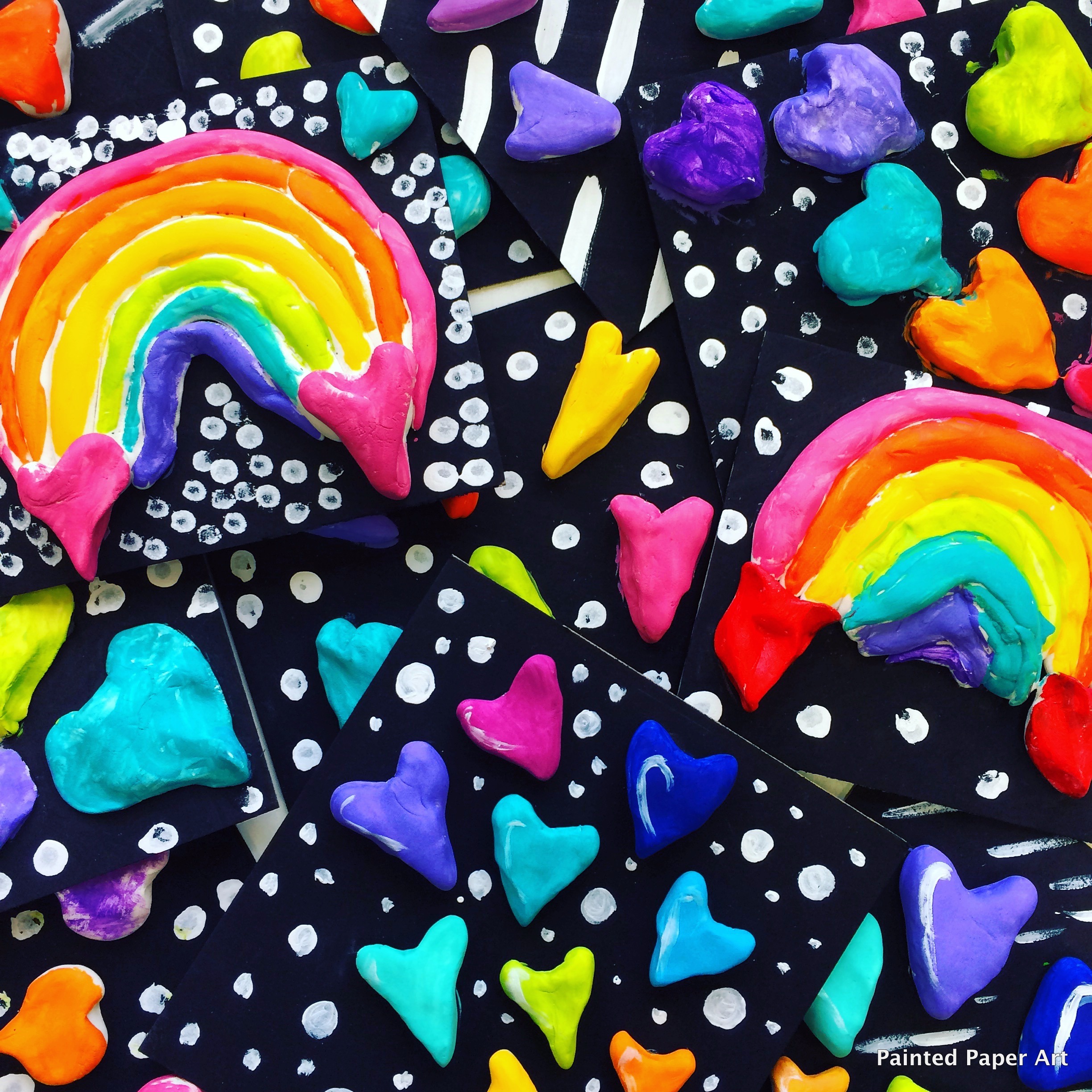 Display your little masterpieces and have fun creating!
Laura

SaveSave