Do your students love creating mixed media projects? Tempera paint, painted paper, and oil pastels layered upon each other is always a class favorite. We looked at the various landscapes created by the American artist, Grant Wood. He is the artist that is well known for his painting titled American Gothic.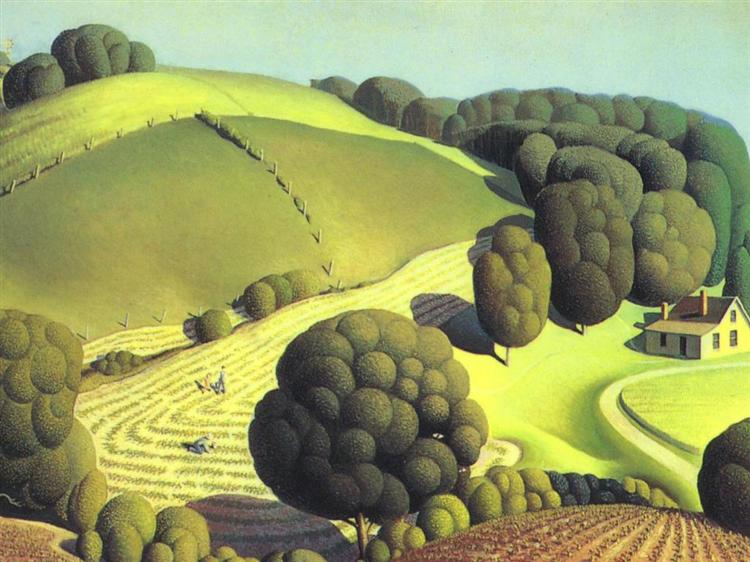 Down on the Farm introduces students to the beautiful landscape paintings of Grant Wood. Children will learn about the artist and his background, and create a colorful mixed media landscape that includes various patterns and colors. Also included is a quick tempera paint project that creates corn shocks, inspired by and commonly found in his artwork.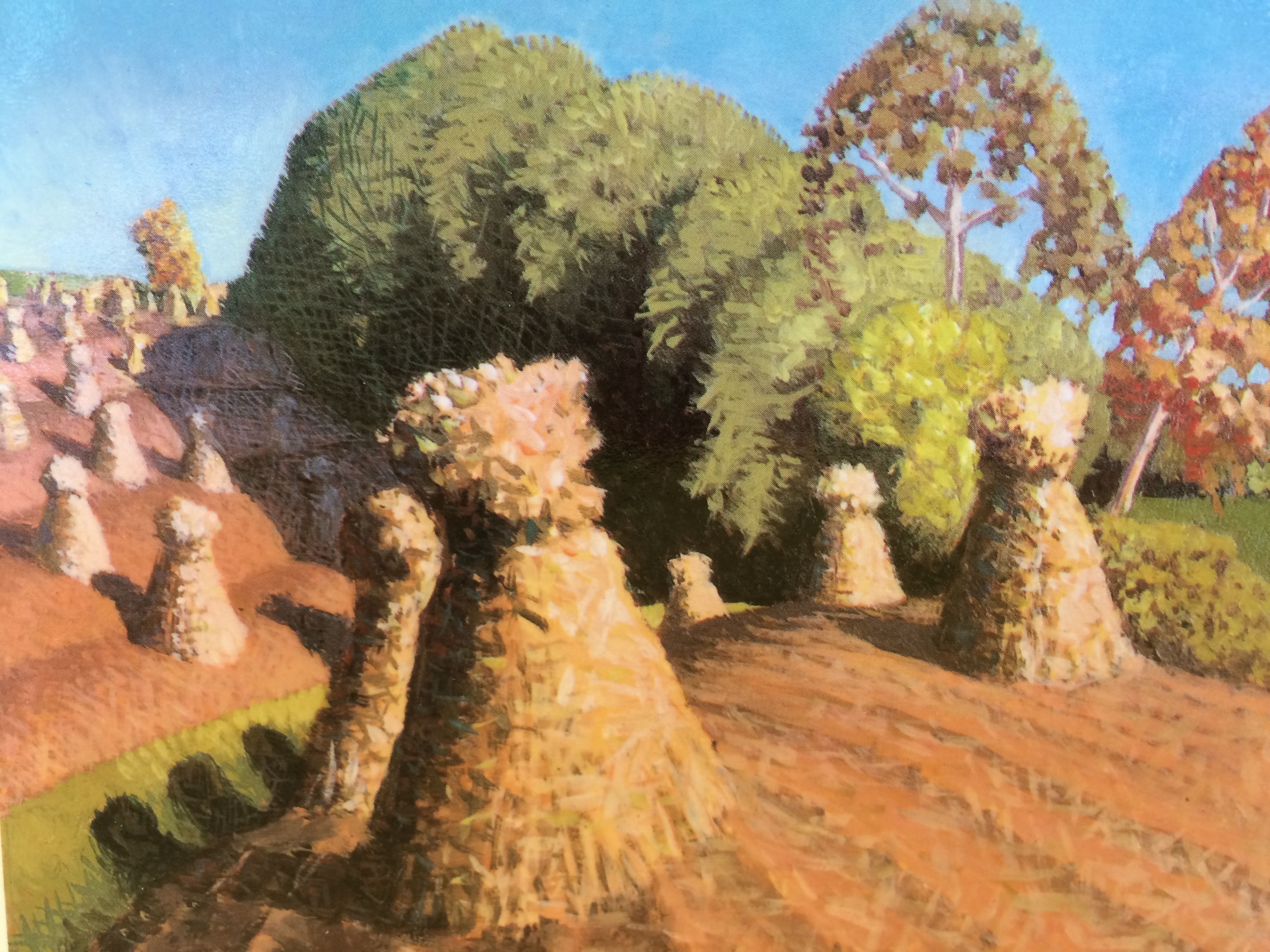 These lessons are great for ages 6–11 but any age student can create a beautiful painting with these directions.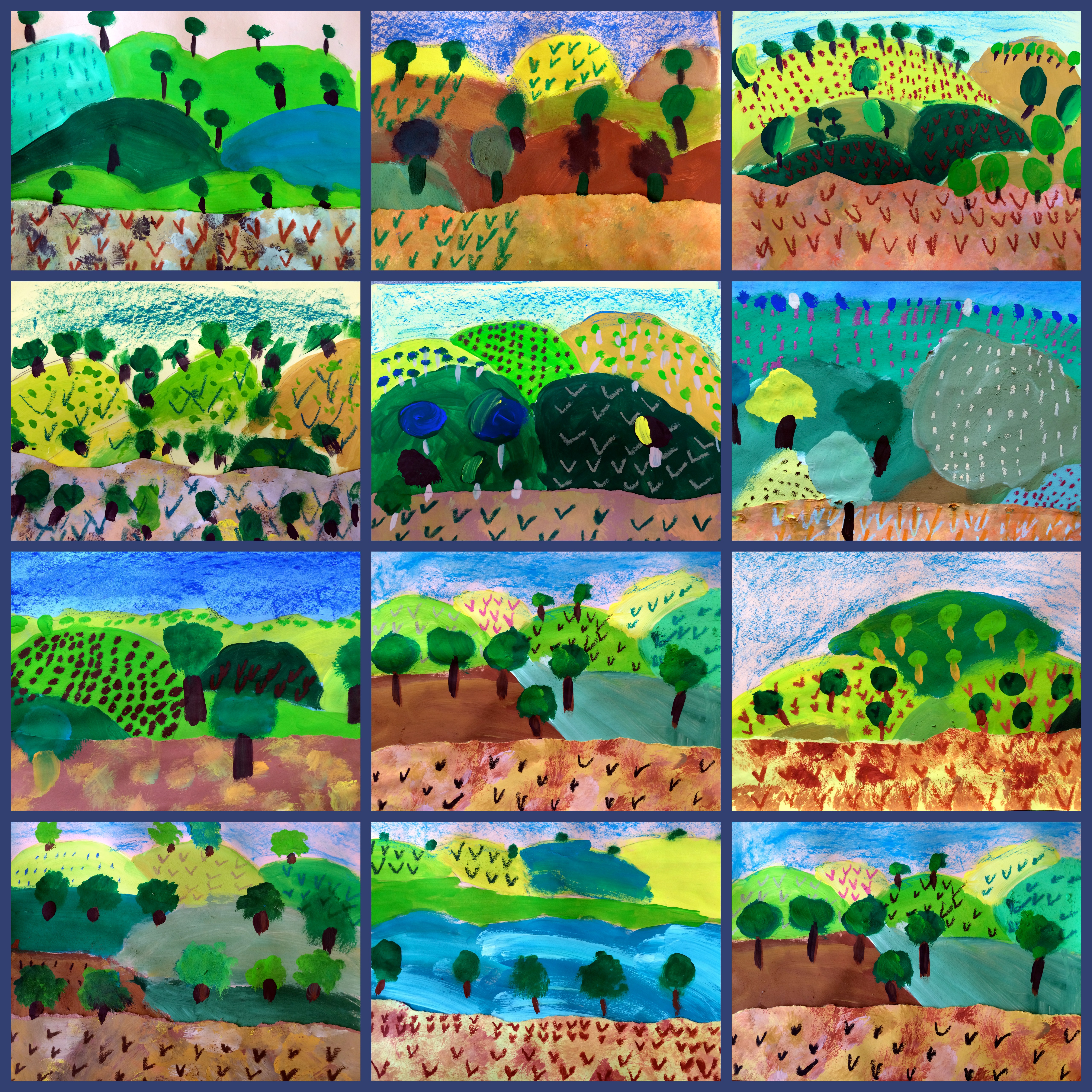 Need help creating these projects with your artists?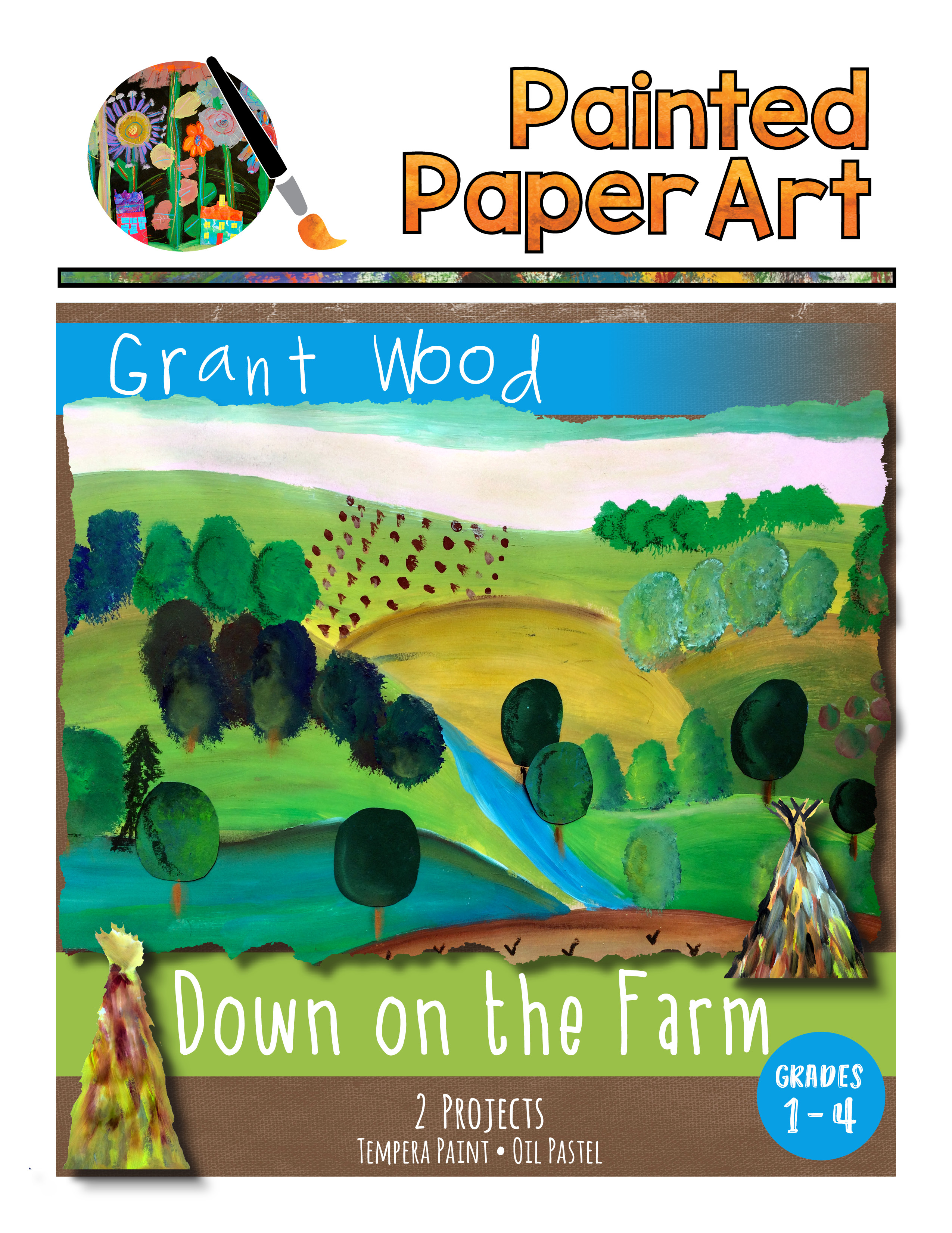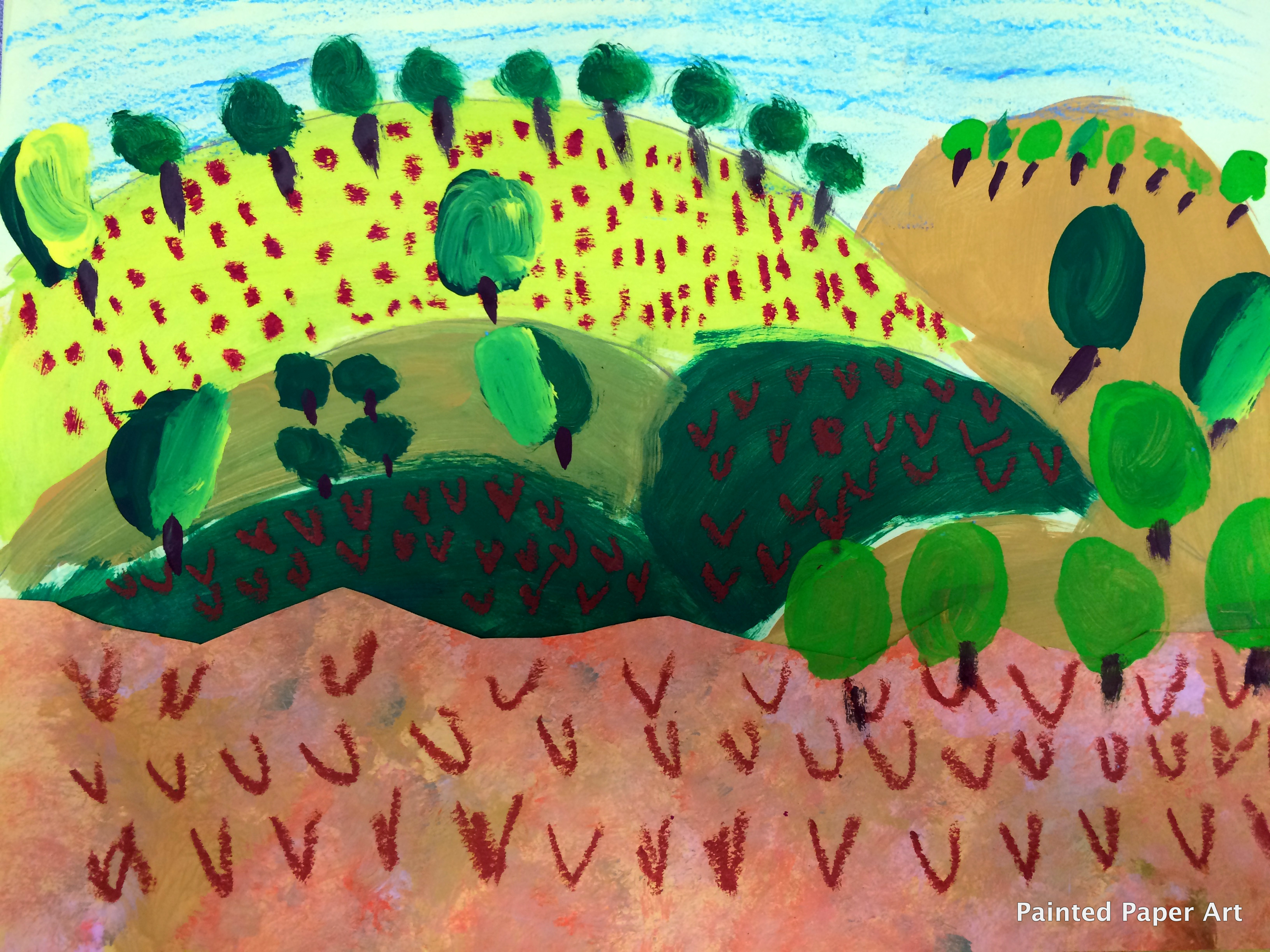 This 24 page digital lesson contains 2 colorful projects that are designed so that every child will be a successful artist.
The Digital PDF includes:
Step by step full-color photo tutorials for each lesson
Historical background information about Grant Wood
Artist timeline
Vocabulary and learning objectives
Supplies needed for projects
Student gallery
Poem
Helpful tips
Vocab cards
I Can statements
National Standards
Reproducible coloring sheet for early finishers
Reproducible Artist Statement
How To Make Painted Paper
11″ x 17″ poster
So go grab a brush and start creating!