Love Monsters!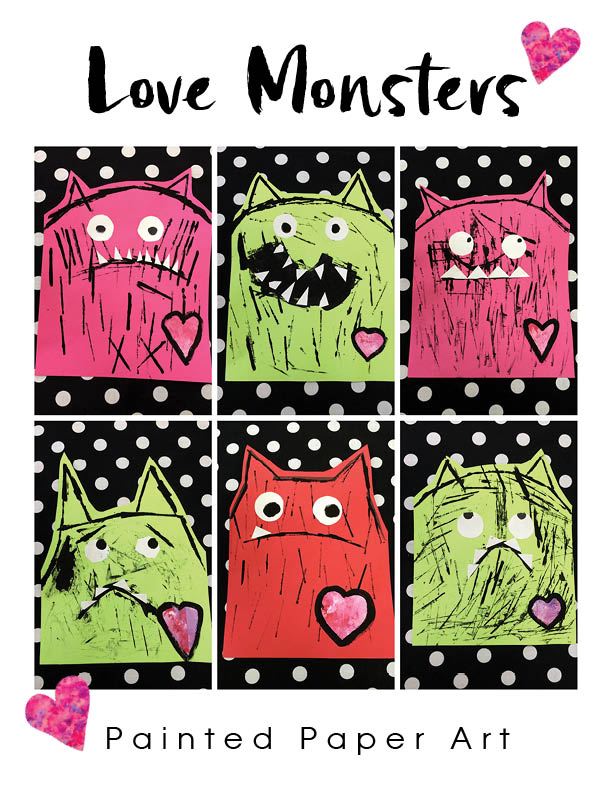 Need a fun, colorful art project that incorporates 
Love Monster is perfect when you need a 50 minute art lesson or a colorful project promoting love and acceptance.  Children will follow a hairy little monster who tries to fit in with the residents of Cutesville and discovers that it's hard to fit in amongst all the cute creatures when you're a googly-eyed monster.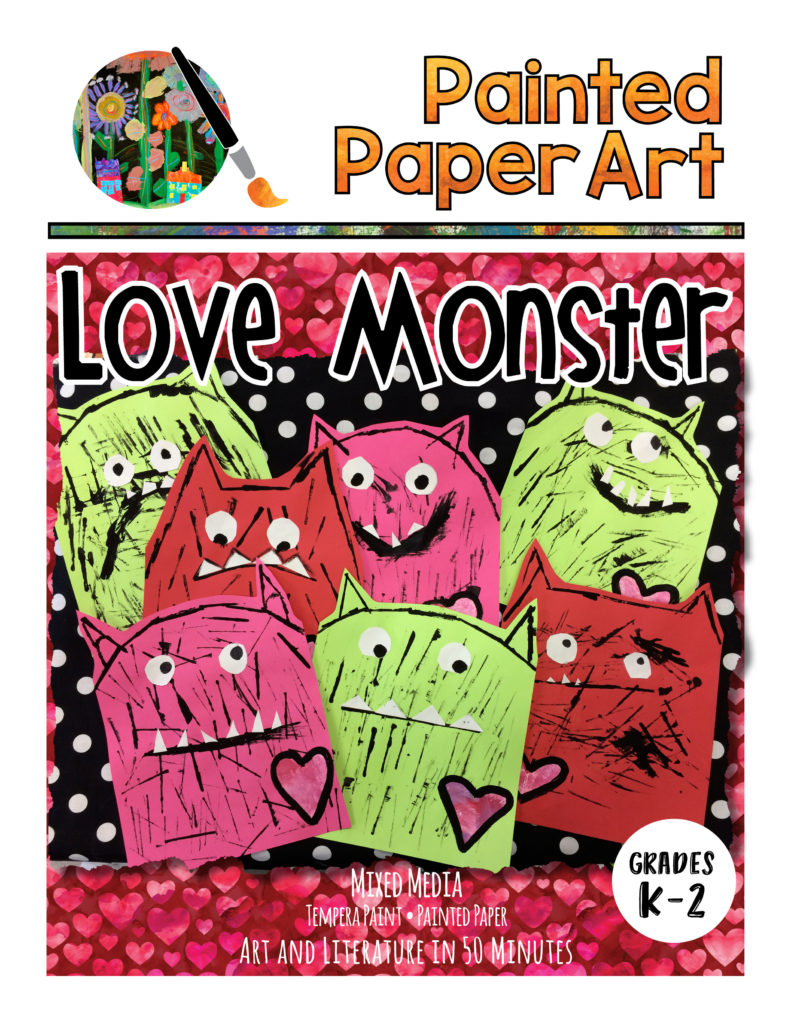 Included in the PDF is a step by step tempera paint project that creates colorful monsters that contain textures and funny facial expressions, inspired by the adorable book, Love Monster by Rachel Bright.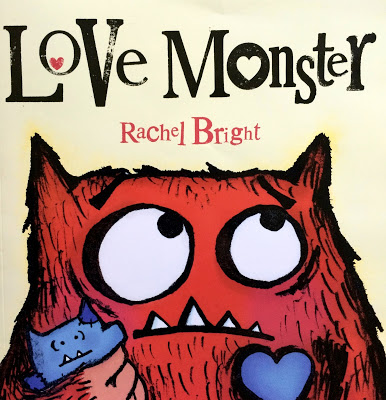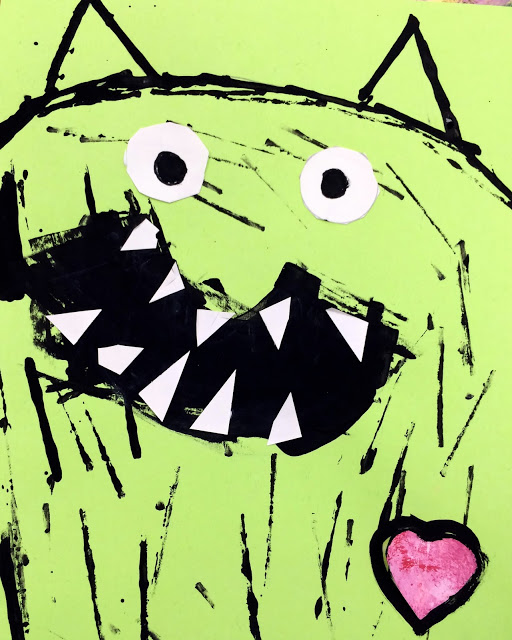 This 15 page digital lesson contains a colorful lesson that is designed so that every child will be a successful artist.
This lesson is great for ages 5–8 but any age student can create a fun project with these directions.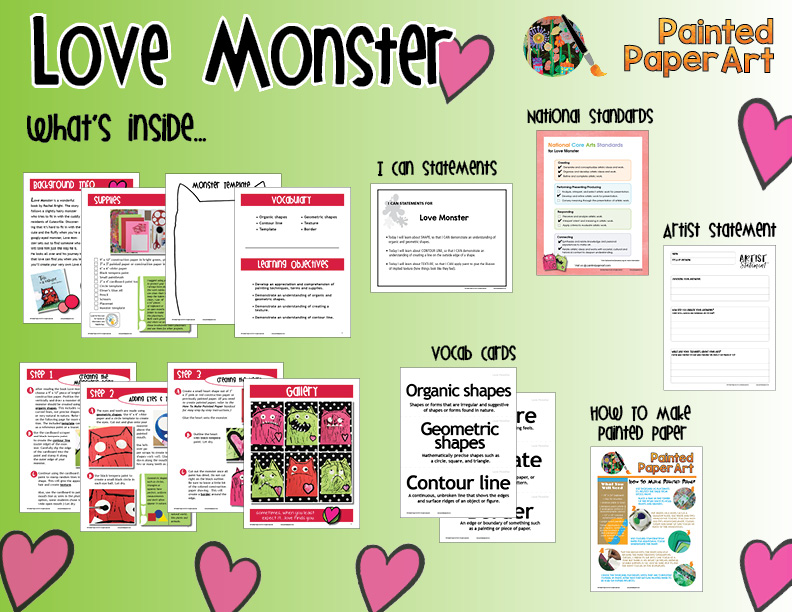 The PDF includes:
Step by step full-color photo tutorials for the Love Monster lesson
Background information about the Love Monster story written by Rachel Bright
Supplies needed
Reproducible Love Monster template
Vocabulary words and vocab cards
Learning objectives
Student gallery
I Can statements
National Standards
Helpful tips
Reproducible Artist Statement page
How to Make Painted Paper info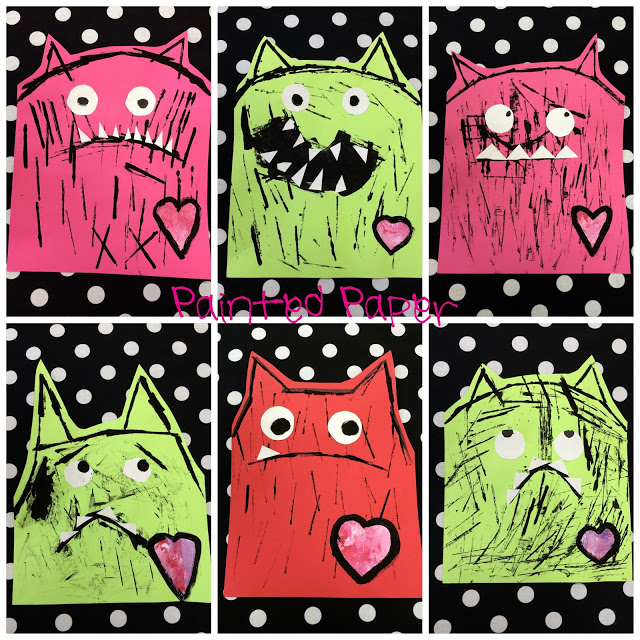 Full lesson available in the
Thanks for stopping by and for letting 
Painted Paper 
be your top destination for art lessons.