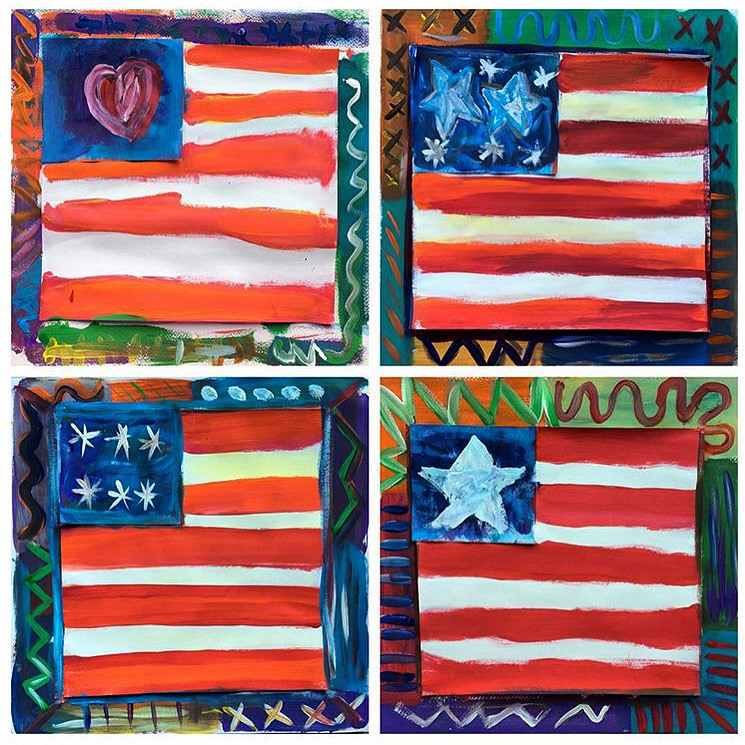 A Salute to the American Flag
Happy Birthday America!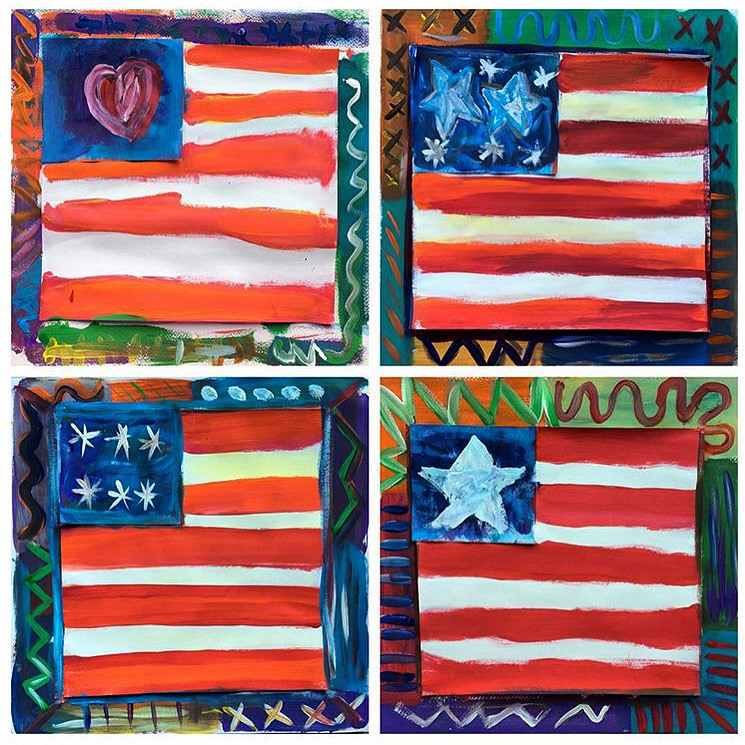 Who doesn't love a birthday party? What about all those fabulous decorations? I love celebrating America's birthday and seeing the Flag with all its stars and stripes displayed so proudly at this time of year.
In fact, I love seeing it displayed all year long! There is something so majestic about the flag.  Maybe it is the bold bright colors or the special significance that it means.
So in honor of the American flag and our love for our country, I had my kiddos create this awesome project inspired by the artist Peter Max.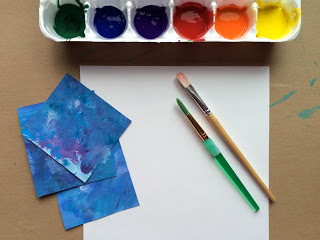 It is a quick 40 minute lesson but
the results are stunning!
I have created a full color lesson plan that you can download in honor of America's birthday.  Head over to the shop to get your free lesson.