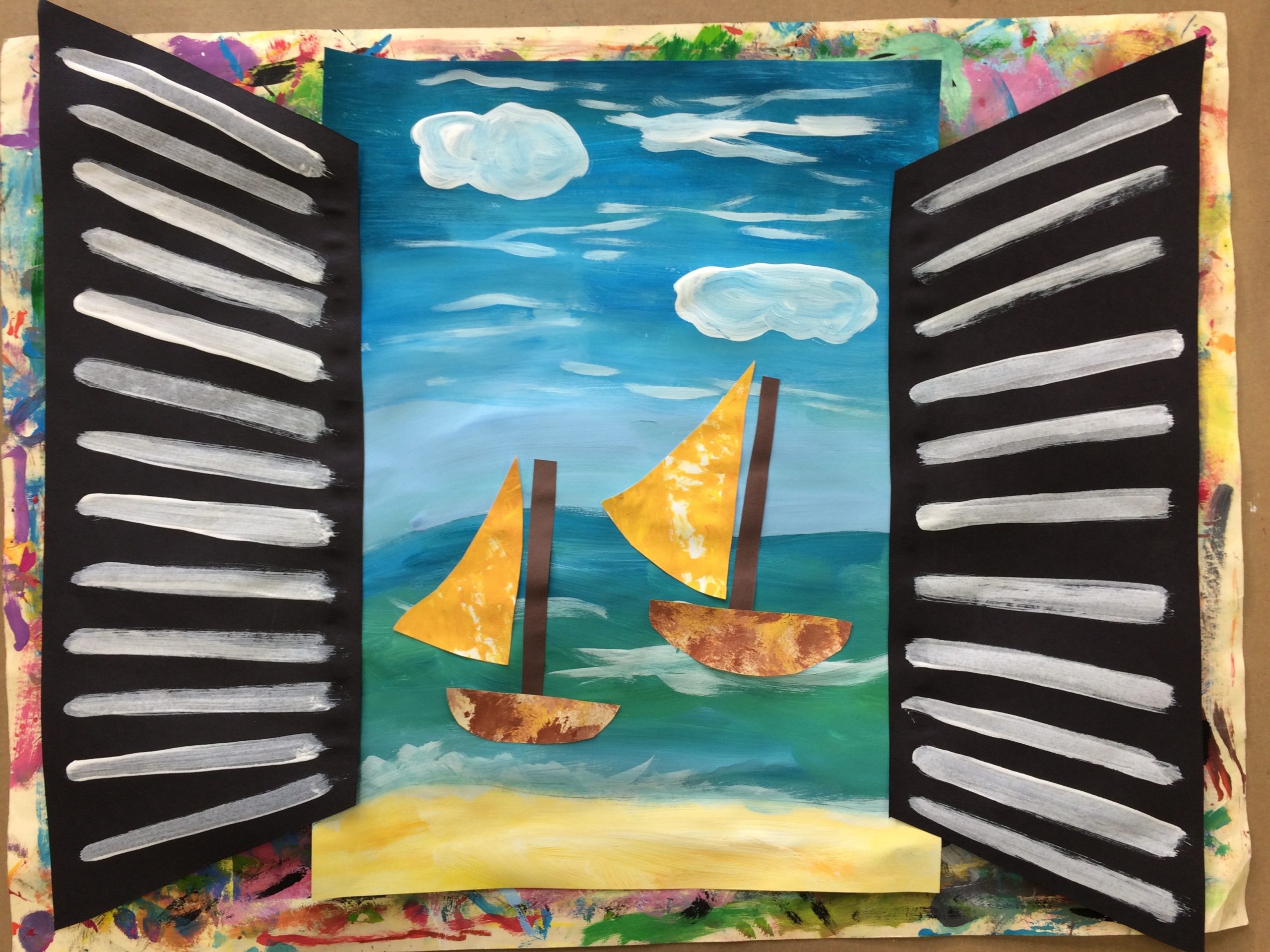 Matisse: Window on the Clouds
Who doesn't love clouds?
I love looking at the various shapes and formations that clouds create as they float in the sky!
If you love creating art and want to connect science learning standards this project is a must for your art lesson library.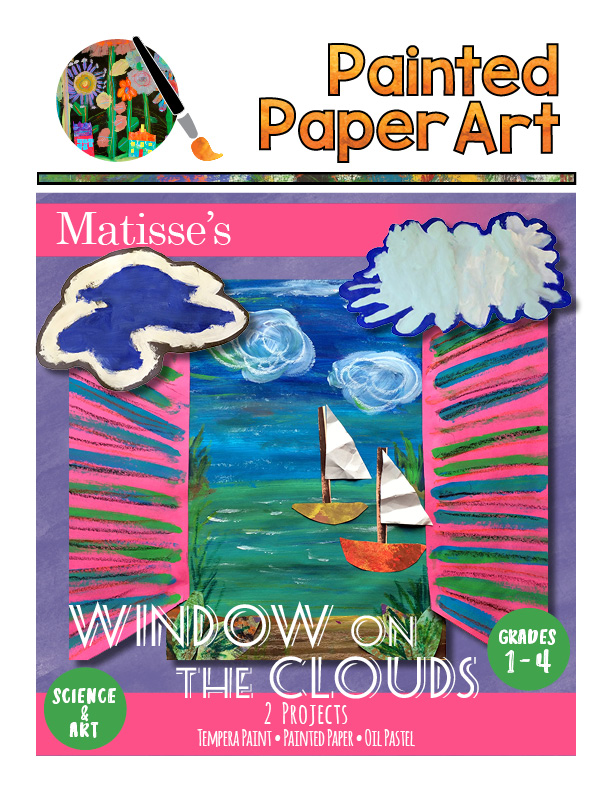 Need a colorful lesson that focuses on Earth Sciences, especially weather and clouds? Then how about Matisse's Window on the Clouds. This Science based art lesson ties in the beauty and variety of cloud formations along with art history based on Matisse's window paintings. Also included is a second project that creates beautiful clouds that are sure to delight your students. These projects cover grades 1-4, but truly anyone will love creating these masterpieces.
What's Inside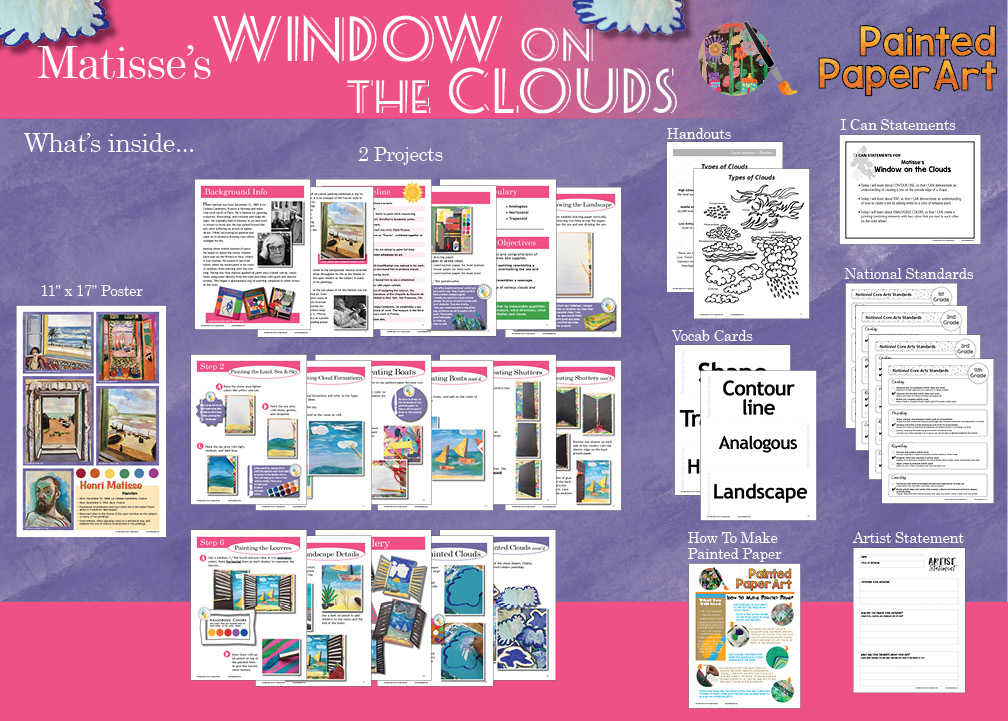 Included in these digital lesson plans:
Step by step full-color photo tutorials
Background info on Matisse
Matisse timeline
Supplies needed
Vocab words and learning objectives
Student gallery
Science learning outcomes
Reproducible Cloud types handout
Reproducible Cloud Formation handout
Vocab cards
I Can statements
National Standards
How To Make Painted Paper
Reproducible Artist Statement
11″ x 17″ poster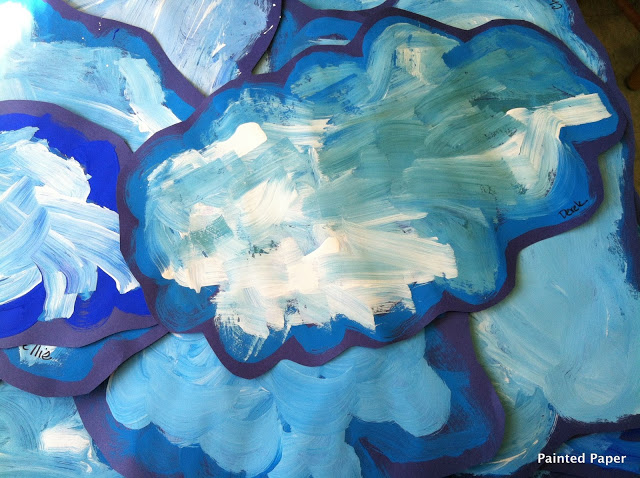 Check out the Shop for individual previews and more  information. Thanks for stopping by and for letting Painted Paper Art your top destination for art lessons.    
Keep on Creating!