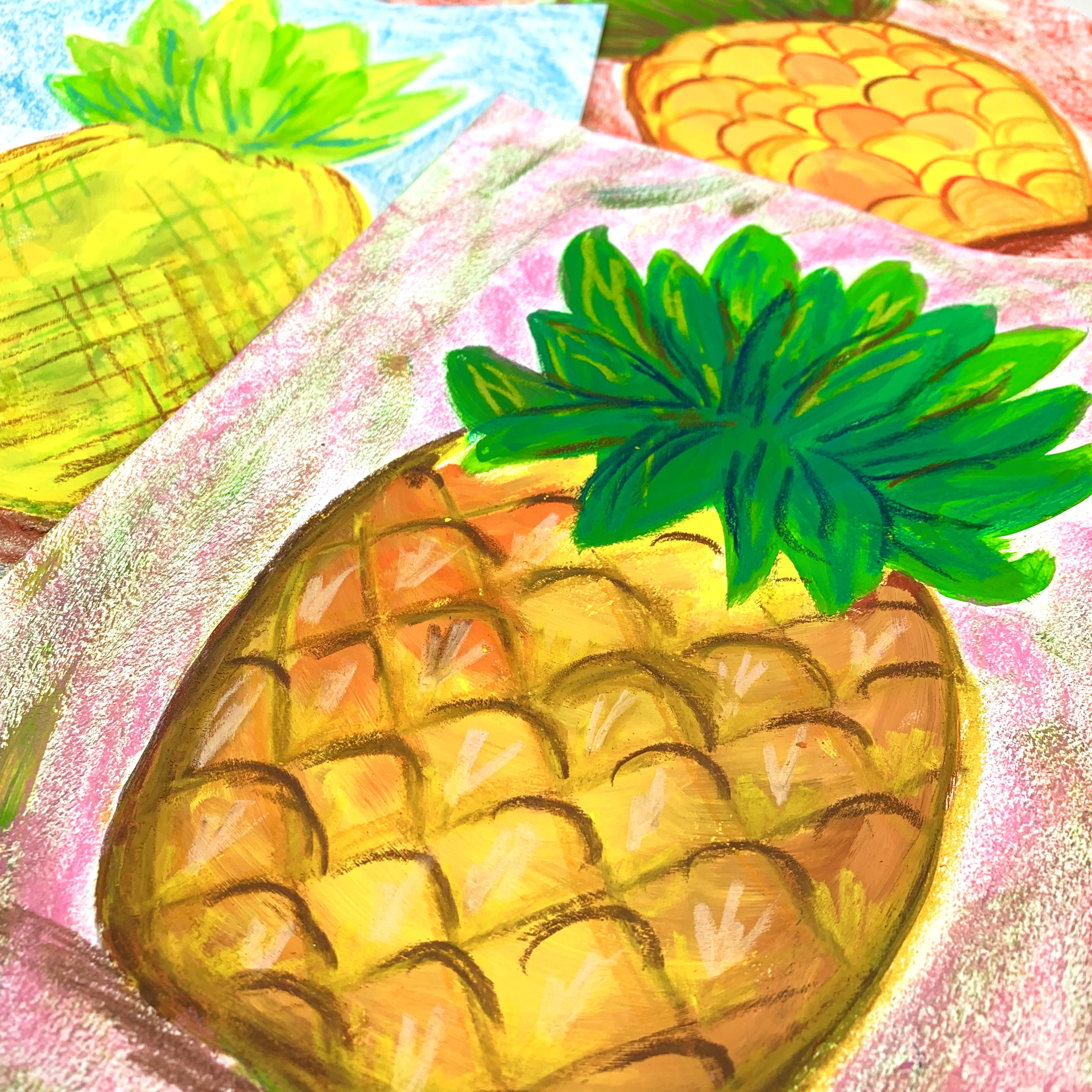 Matisse's Pineapples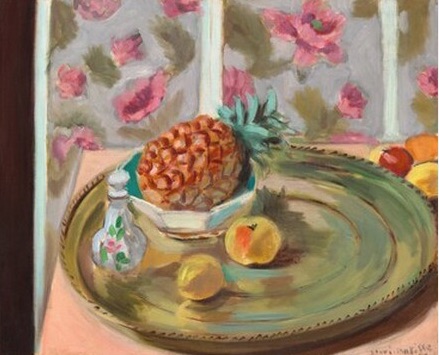 As a student, Henri Matisse began his lifelong interest in still life painting by making copies of masterpieces in the Louvre. Matisse painted Still Life on a Table, in the town of Nice, the Mediterranean resort town where he resided beginning in 1917. After staying in different hotel rooms Matisse decided to rent an apartment. This apartment is where Matisse created several still lifes during the years 1924 and 1925, including Still Life on a Table. This painting was created using thin layers of oil paint. In organizing this still life, Matisse made use of several of his favorite motifs: lemons with their lush green leaves, plums, a pineapple, and a vase of anemones.
Supplies Needed
Tempera paint in various colors
Various paintbrushes
Heavyweight Sulphite Paper
Oil pastels
Pencil
Painting placemat
Construction paper (optional)
Cut painted placements strips for frame (optional)
Drawing the Pineapple
Draw an oval in pencil to create the body of the pineapple. Next add the crown. Overlapping triangles work great.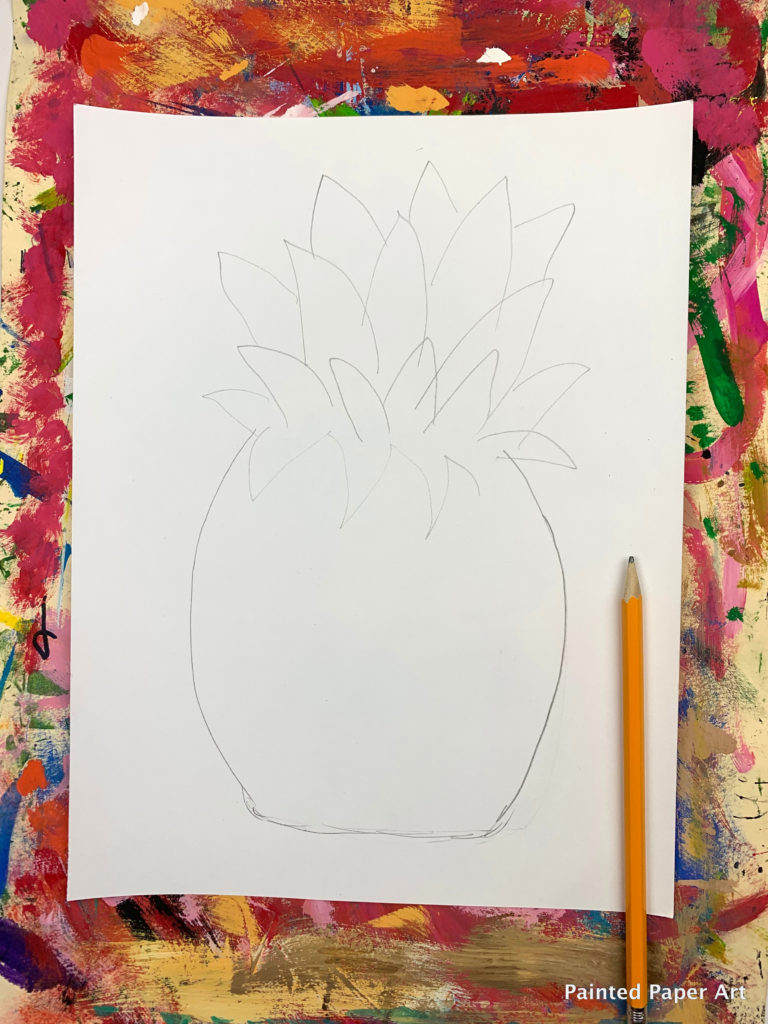 Painting the Pineapple
Start with the lightest color of tempera paint, I suggest yellow, and fill in the body of the pineapple. Next, add more layers of paint on top. Orange and light brown work nice together. Try not to over blend the paint so that the various colors used in the painting process will show through and give a painterly effect.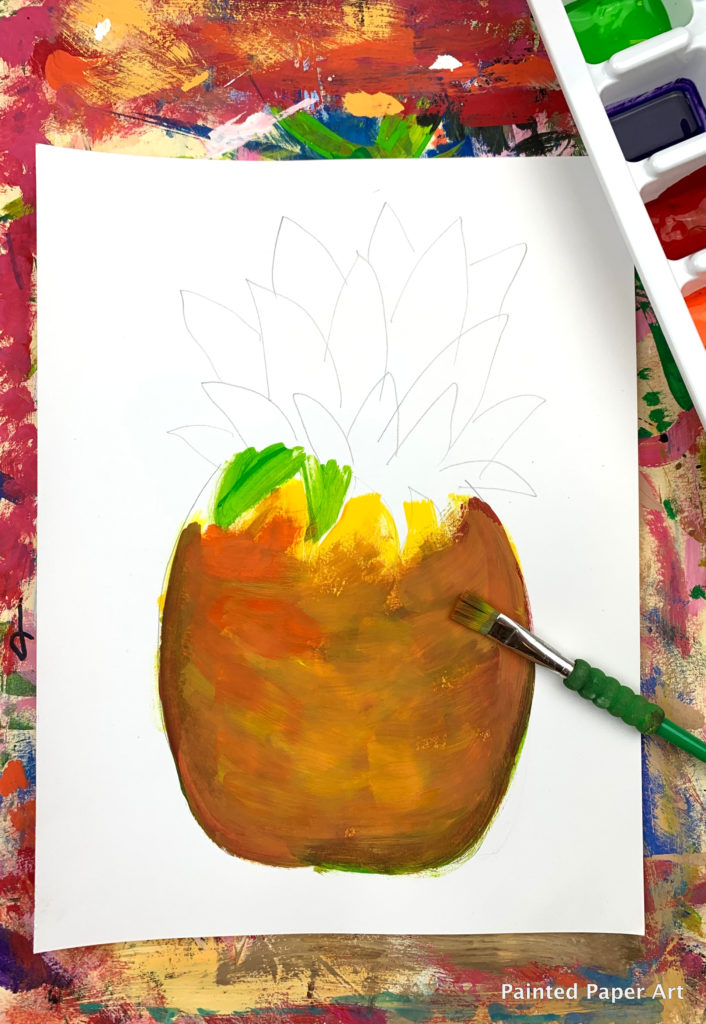 Painting the Crown and Background
Use various shades of green and turquoise tempera paint and fill in the crown area. When the crown is completed, gently wipe the brush on the background area around the pineapple. This will create a texture while removing excess paint from the brush. Let dry.
Adding the Oil Pastel Details
To add details:
For the body simply use oil pastels, such as brown, orange, mustard yellow (ochre) and draw diagonal lines to create diamond shapes across the body of the pineapple. Add short, curved lines to the top and light colored 'V's' on the the diamond shapes for added detail. Next, add an outside edge (contour line) to the pineapple using a darker oil pastel. Cross hatching lines also work great for the pineapple's texture.
Use blue, green, and yellow oil pastels for the crown and add simple lines to represent the edges of the leaves.
When the details are completed use a couple of oil pastels with the wrappers removed and drag them around in the background area of the paper.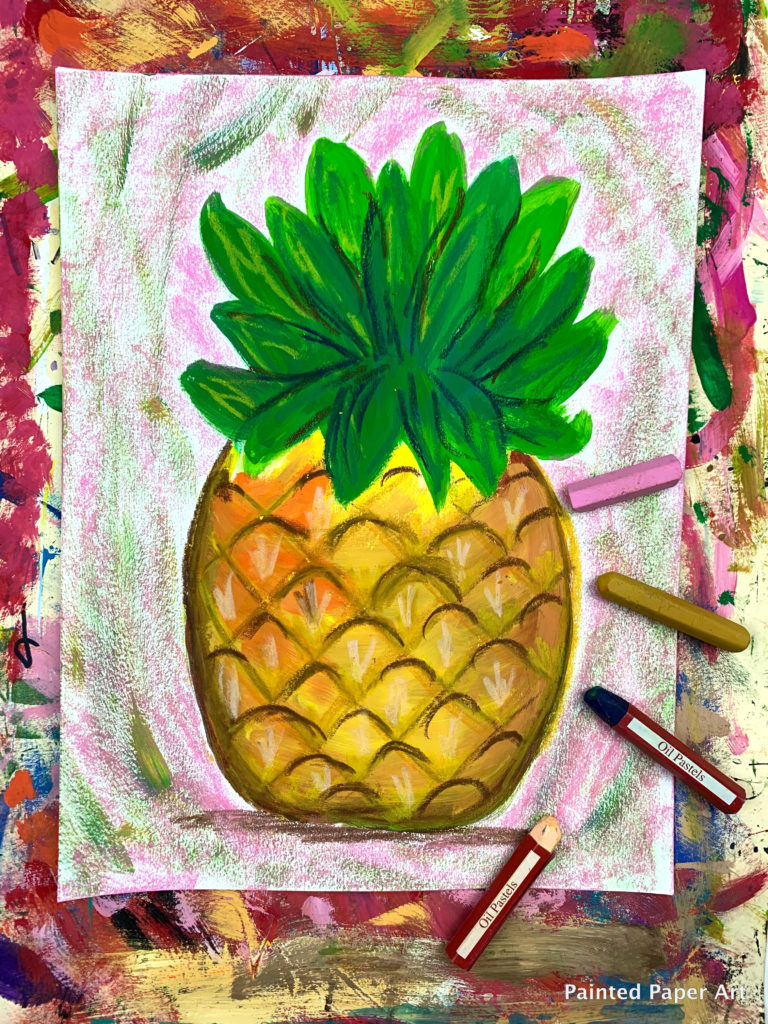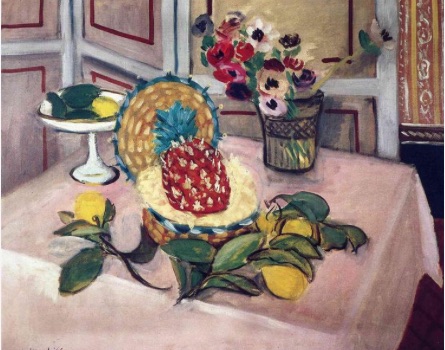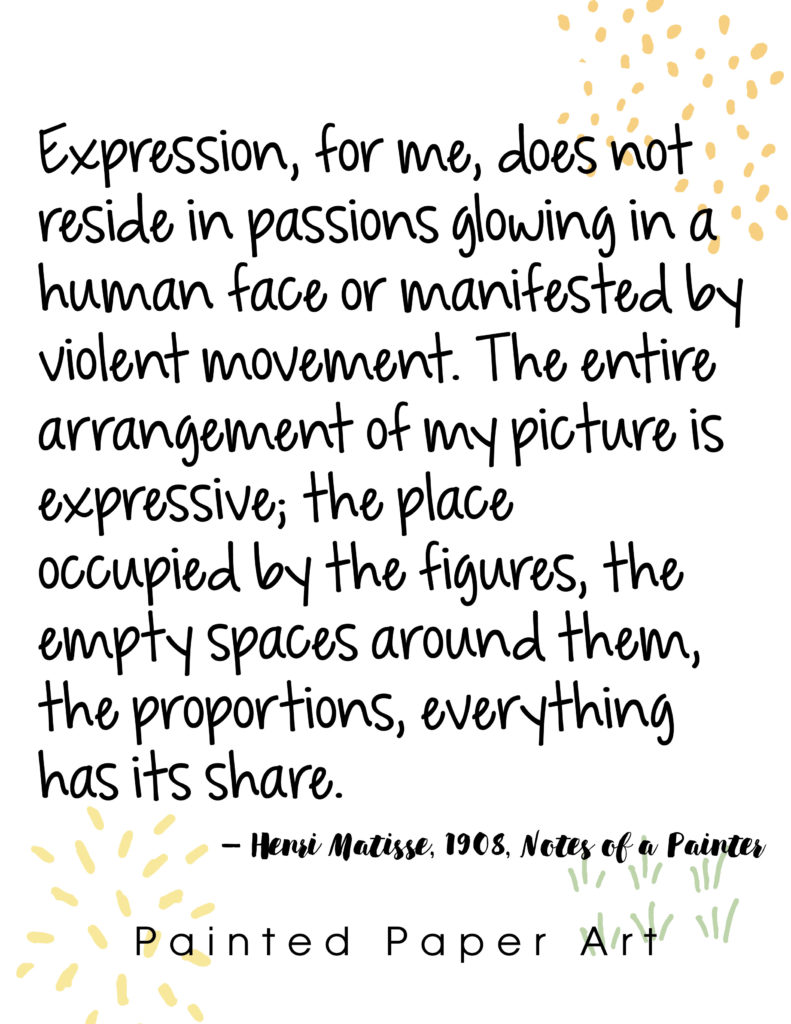 Gallery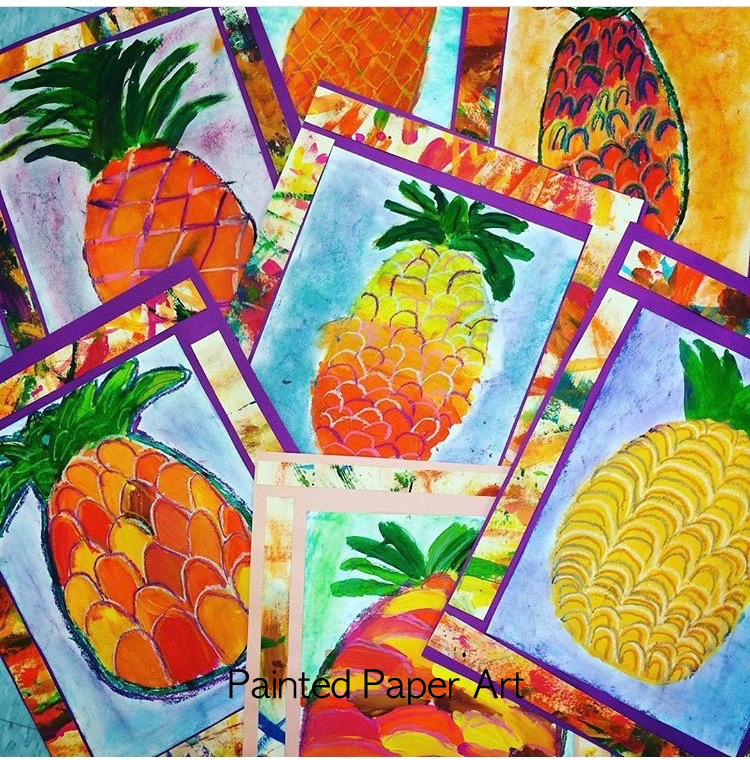 Option
Glue down the painting on to a larger piece of construction paper and frame with one inch strips of cut painting placements.
I absolutely LOVE seeing younger artists work! Please tag me on Instagram #paintedpaperart or email me so I can enjoy their beautiful creations!