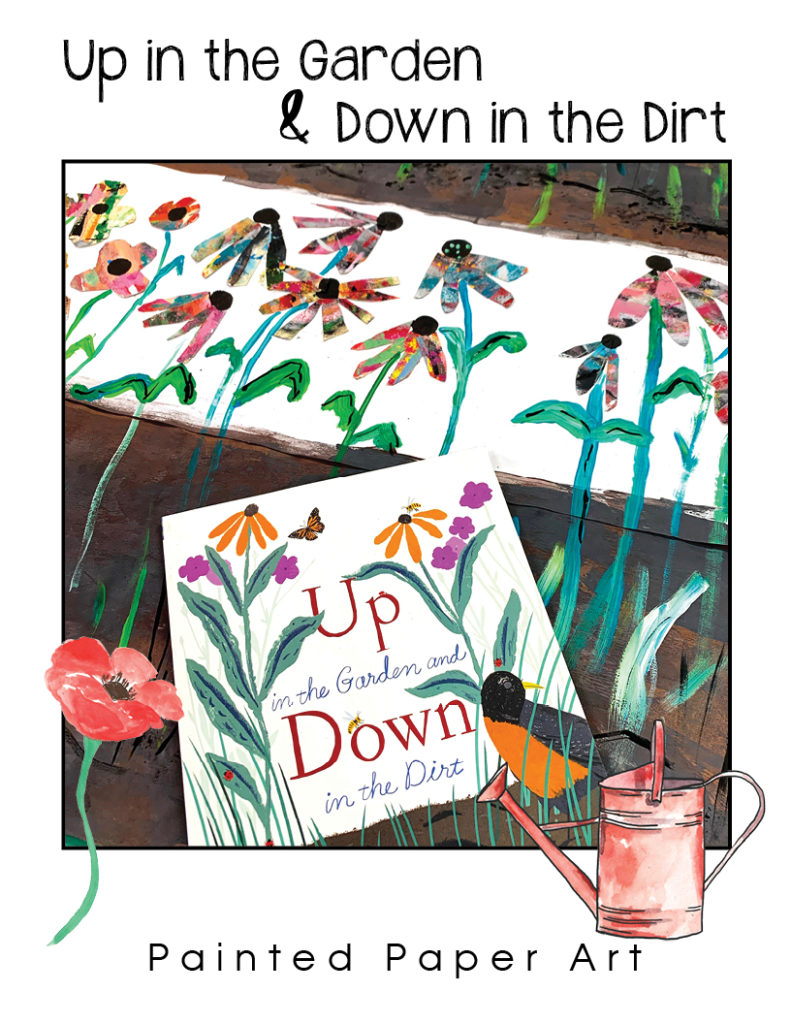 My young artists were delighted creating gardens inspired by the book Up in the Garden Down in the Dirt. by Kate Messner. This book is perfect for children to explore the hidden world and many lives of a garden through the course of a year! Up in the garden, the world is full of green—leaves and sprouts, growing vegetables, ripening fruit. But down in the dirt exists a busy world—earthworms dig, snakes hunt, skunks burrow—populated by all the animals that make a garden their home.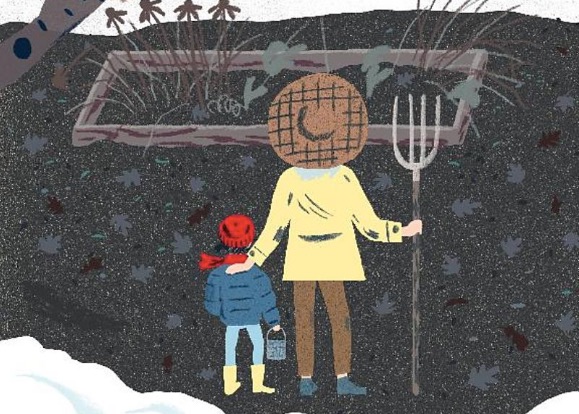 What you will need:
Large Brown Paper for Background
White Paper for top of Background
Scraps of Colored Construction Paper or Painted Paper For Flower Petals
Brown Tempera Paint
Green Tempera Paint
Black Tempera Paint for Flower Centers
Scissors to create Flower Petals
Glue to attach Flower Petals
Paint Brushes or mini roller to paint dirt.
Step 1: Create Dirt and Flower Petals
• Glue a piece of long white paper at the top of the large brown paper. (This will be the background for the garden mural.)
• Cut flower petals out of painted construction paper to create the tops of the flowers and glue sporadically across the white paper.
• Next, use brown tempera paint and paint various brushstrokes across the bottom of the brown paper. (This will represent the dirt of the garden.)
Tip: A small brayer (roller) is a quick way to cover the paper with the tempera paint.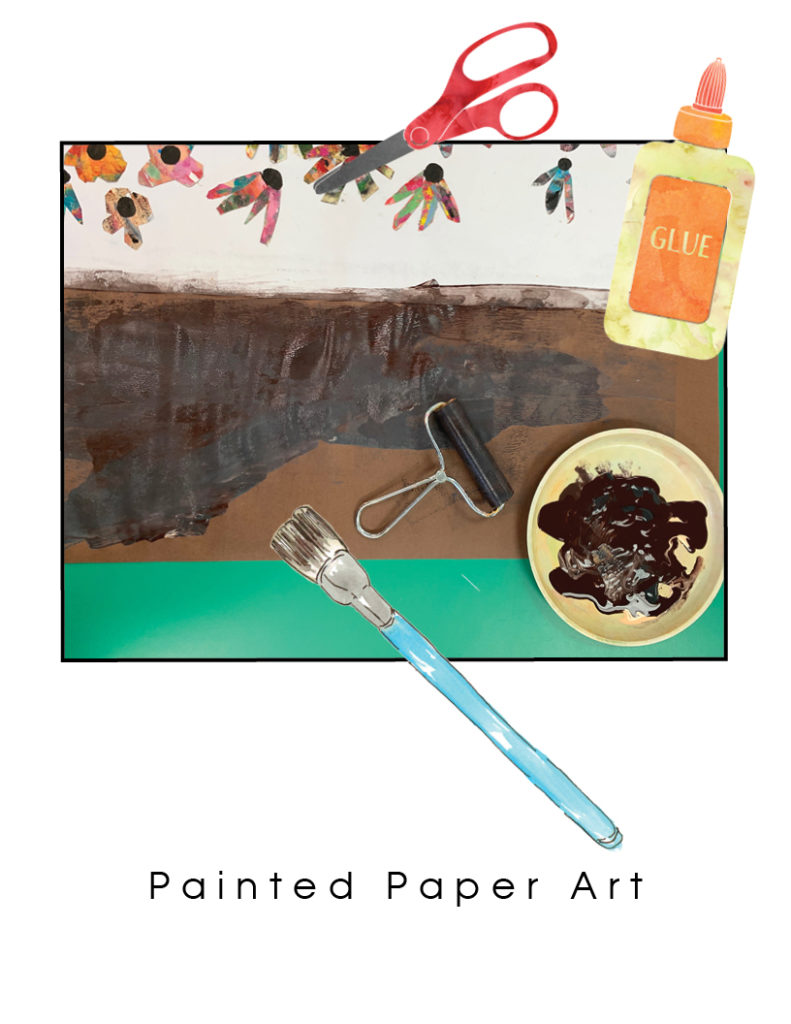 2. Paint Stems and Dirt Details
• Using various shades of green tempera paint create vertical thin stems and leaves and connect to the flower heads.
• Add simple horizontal lines to represent roots of the flowers.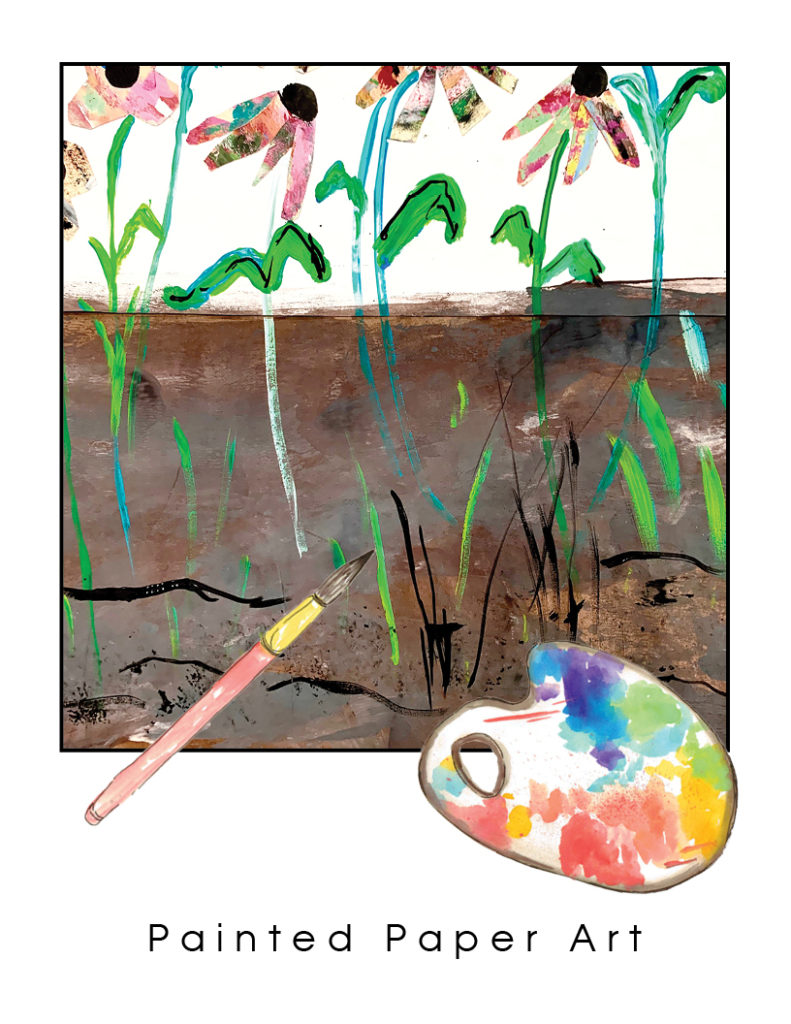 3. Display and Enjoy!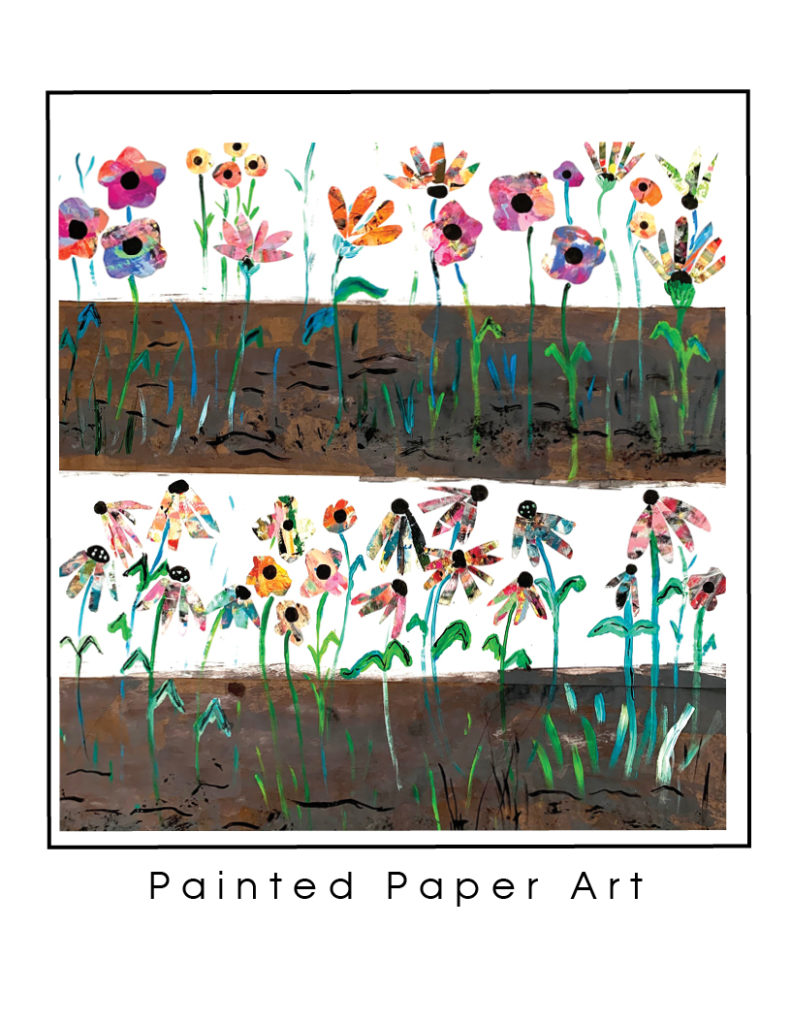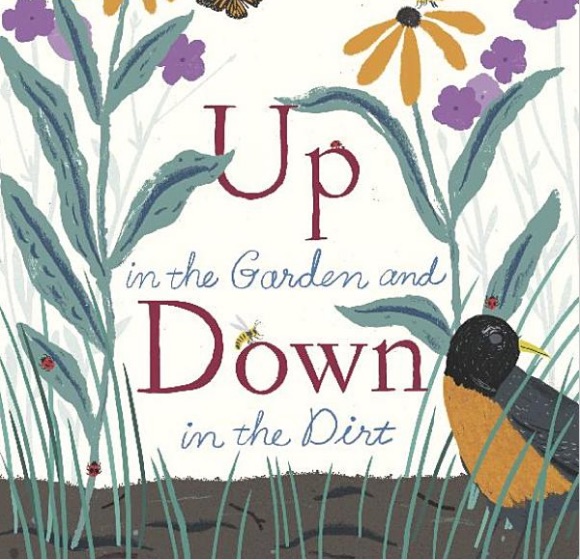 Happy Gardening and Happy Painting!