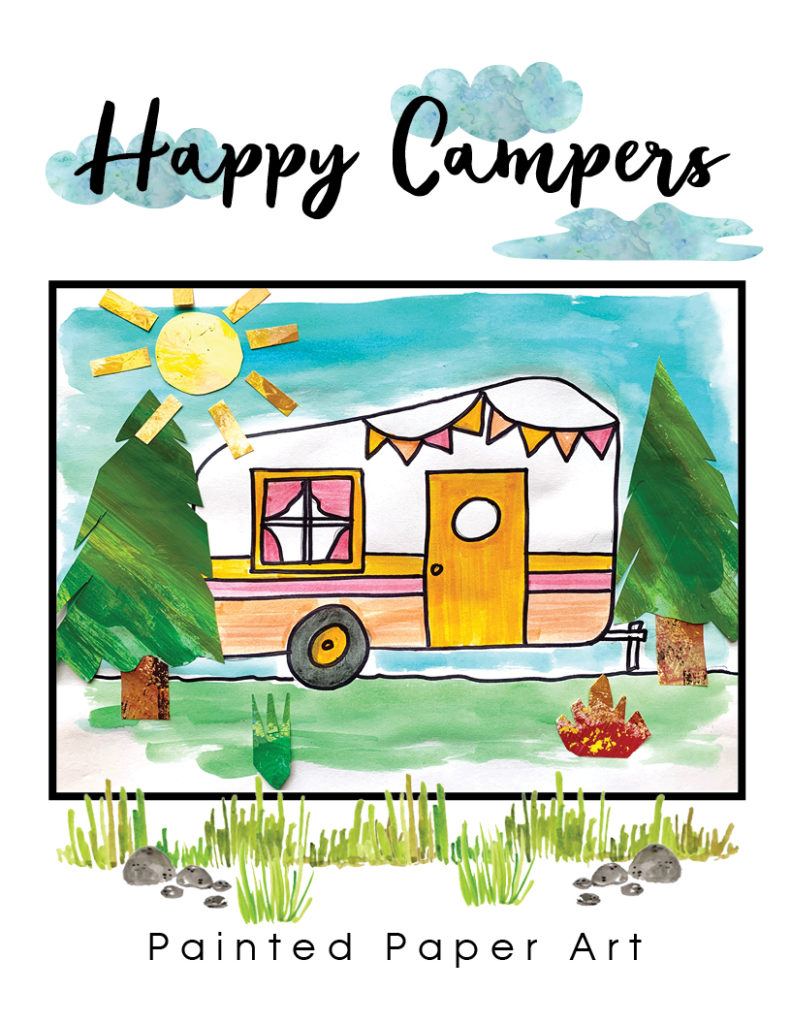 There's no denying the fact that vintage campers are 100% adorable. Many of my artists enjoy camping and love vintage travel trailers. I find that there is a certain charm to them and wanted to create a fun project to go along with it.
Inspiration: A Camping Spree with Mr. Magee
To get our imagination flowing I read this charming book, A Camping Spree with Mr. Magee by Chris Van Dusen, to my artists. They just loved it!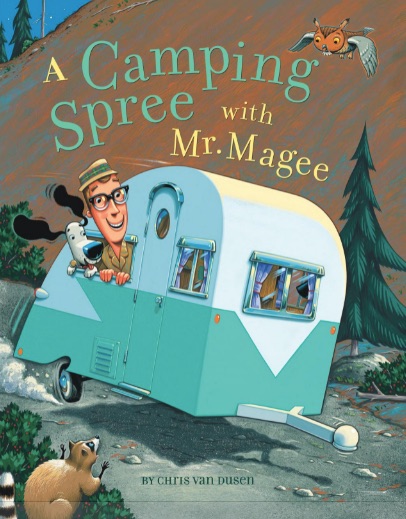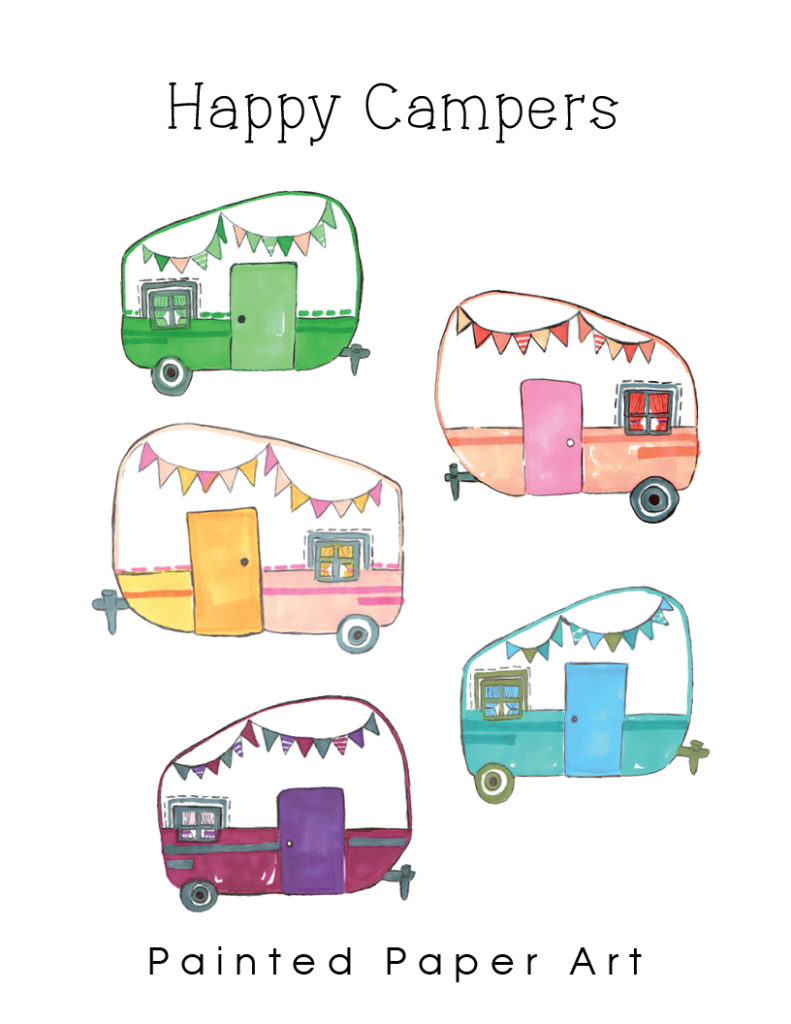 1. Draw out the Camper, Landscape and Details.
I created a FREE fun drawing guide to help your child create their own happy vintage travel travel. Just click the button below to access your free download.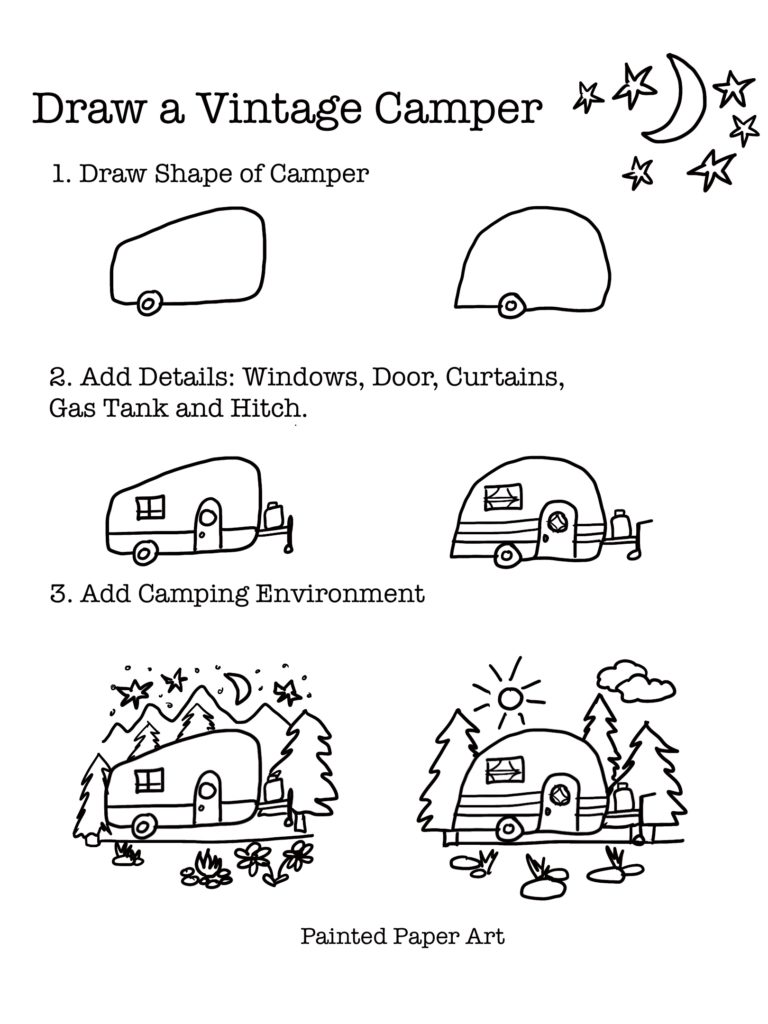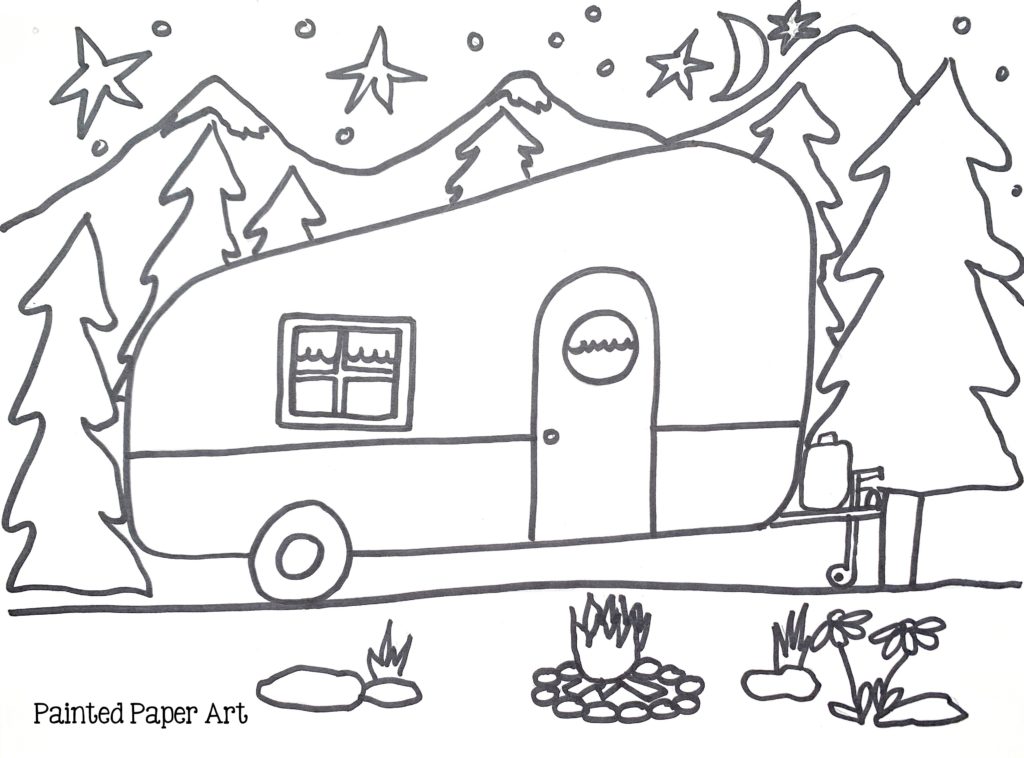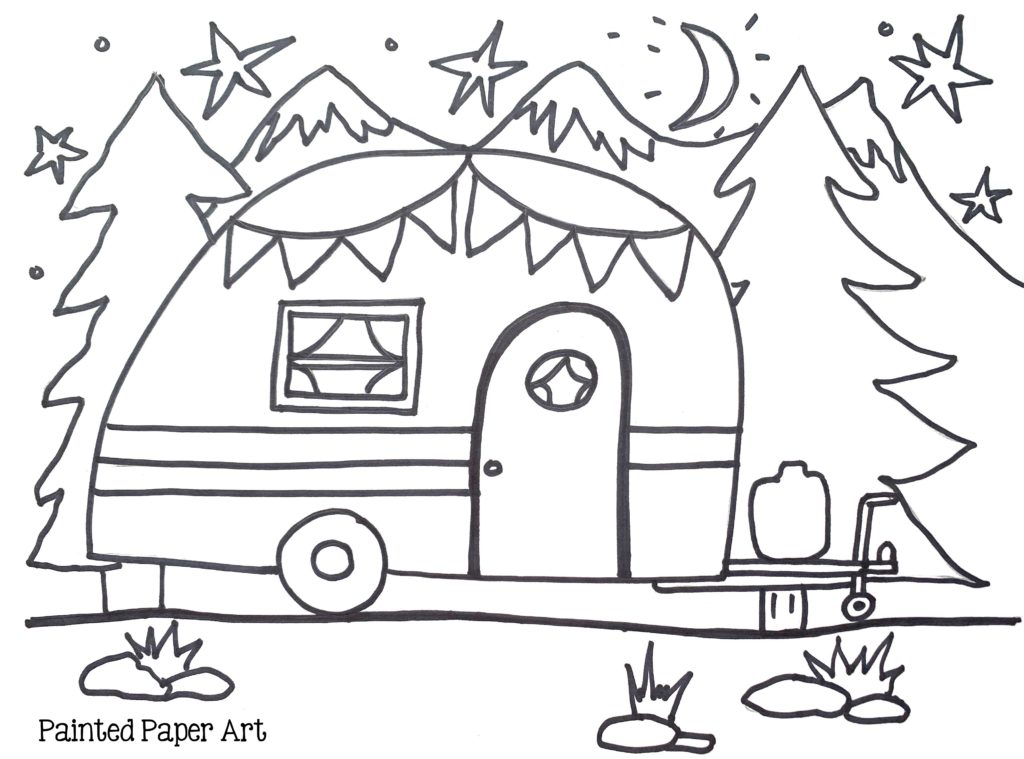 Add Color to your Camper Drawing.
Consider using basic art materials such as markers and crayons.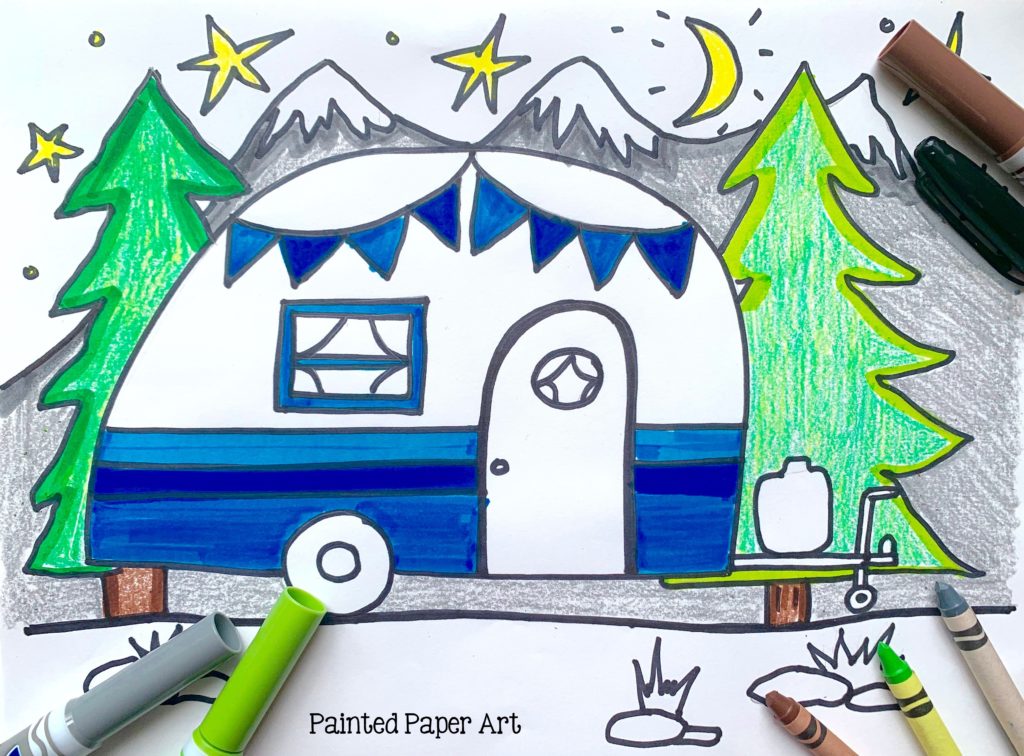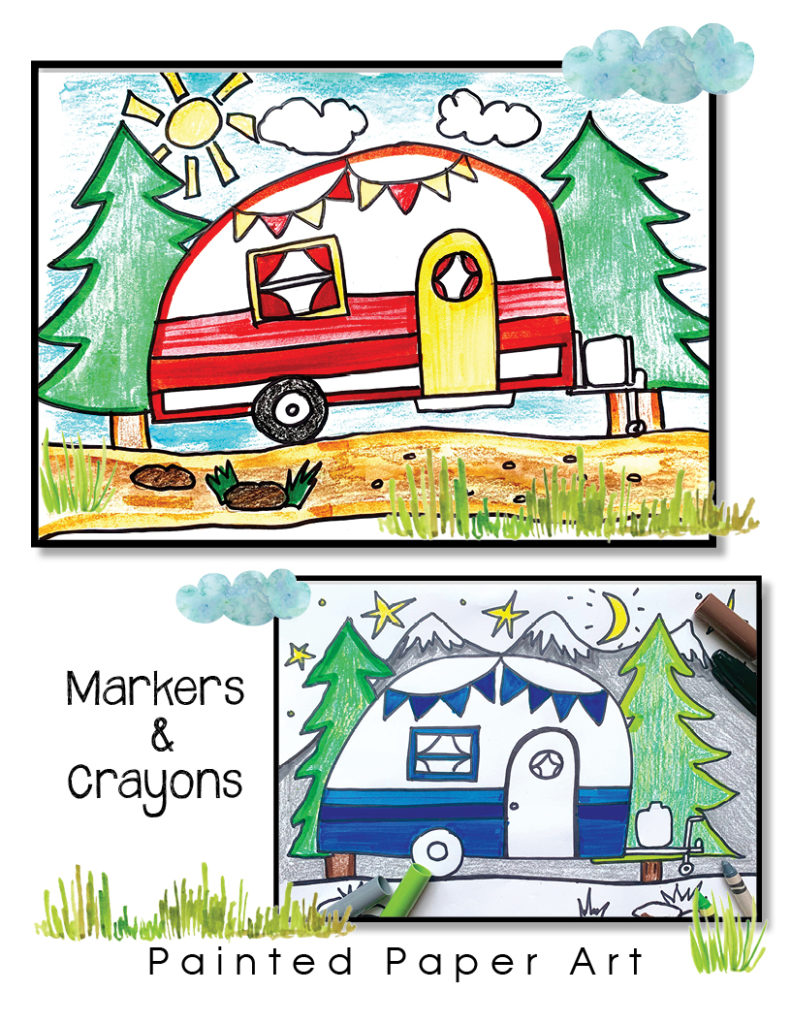 Or use markers, watercolors and painted paper to create a mixed media project.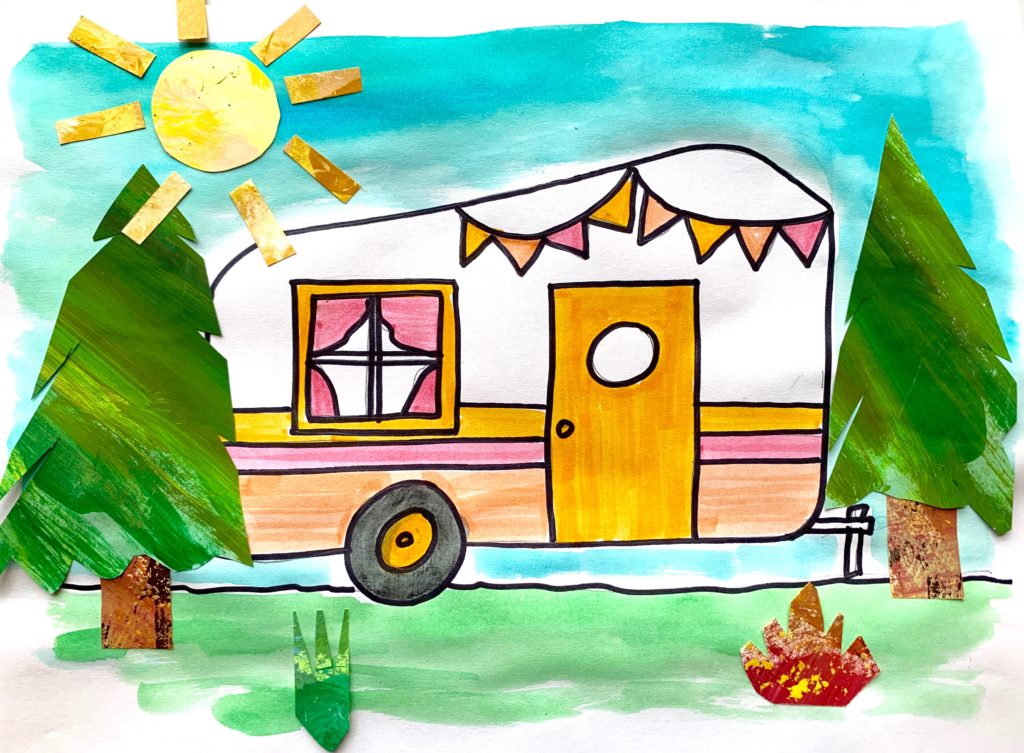 Gallery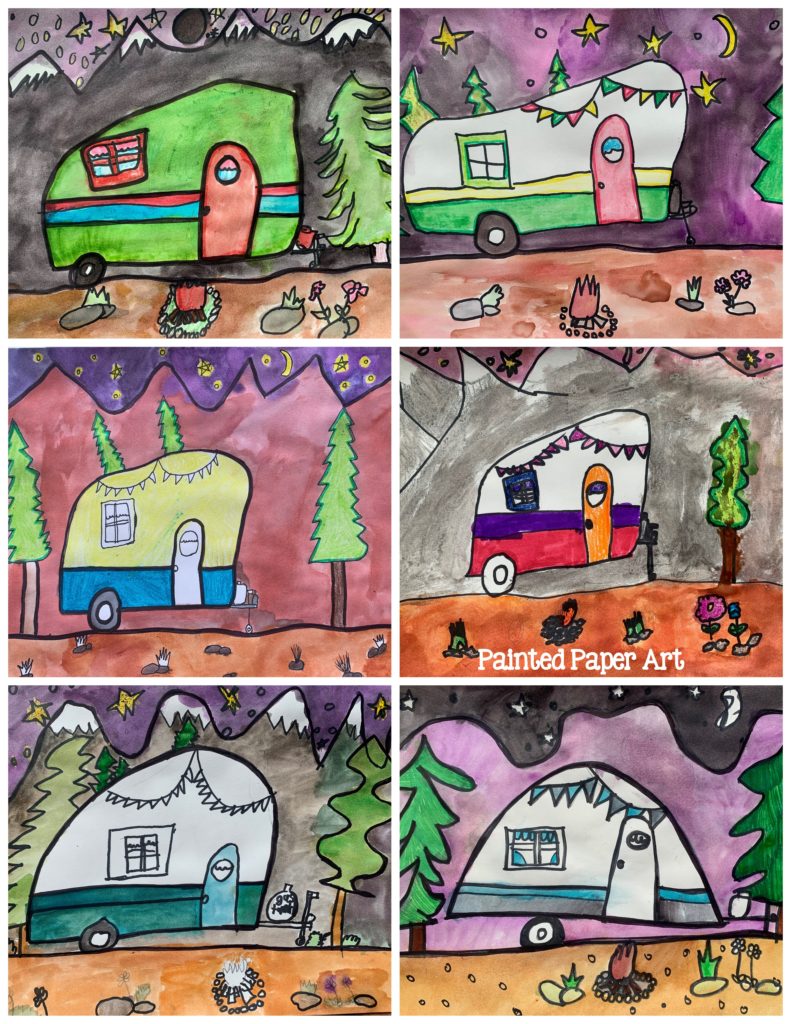 Keep Creating and Exploring! Enjoy the stars at night!