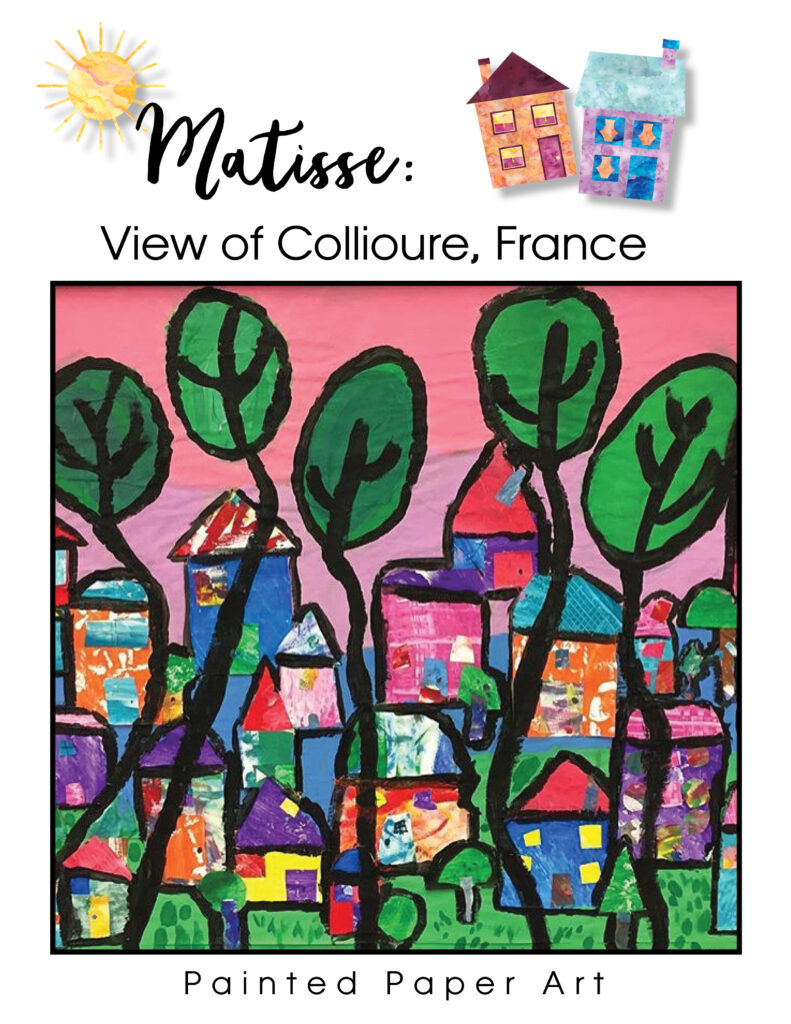 I love using big brushstrokes of bold bright colors splashed on paper. These brushstrokes help make the painted paper students use in my classroom to create beautiful masterpieces.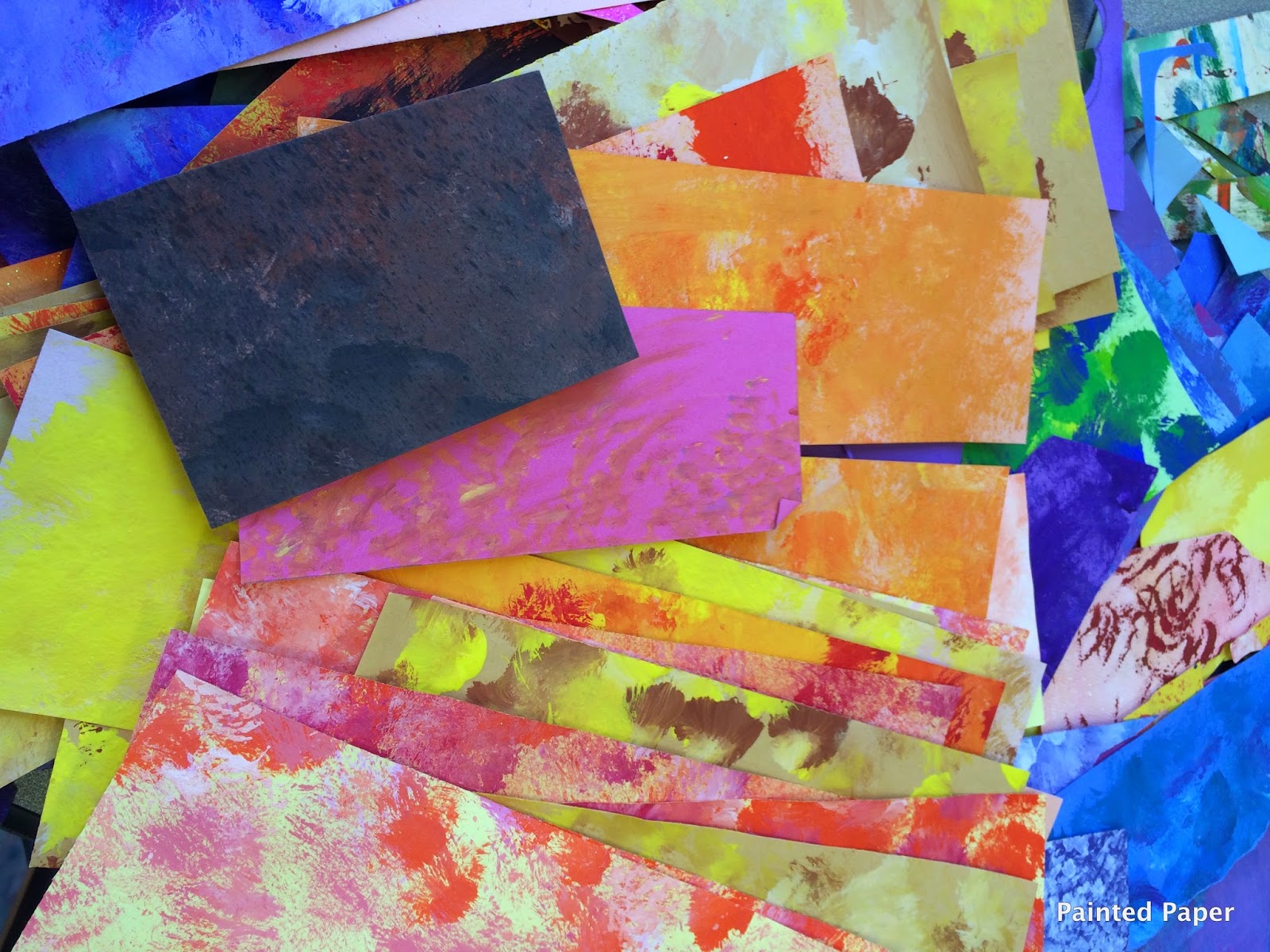 Here are two colorful lessons inspired by the artist Henri Matisse's painting View of Collioure. The town of Collioure is situated in France near the sea. Matisse used organic shapes and bold, bright colors as expression in his artwork.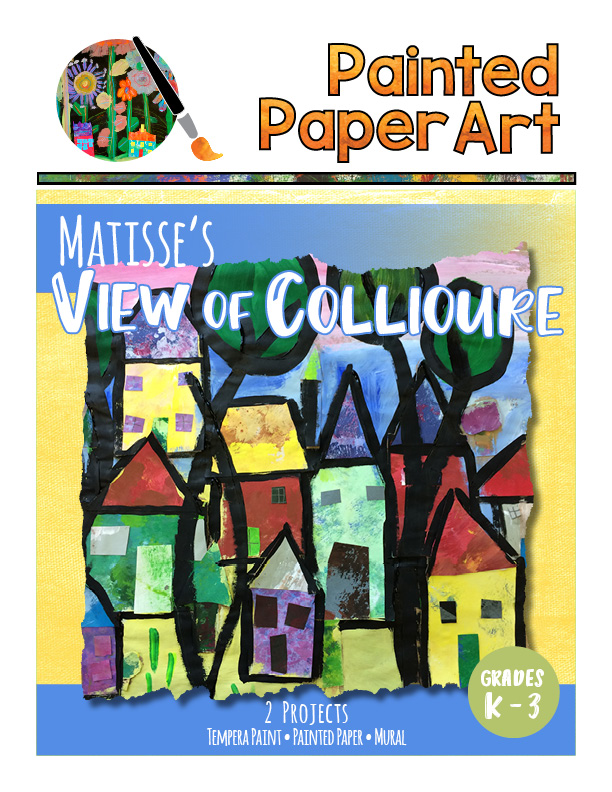 Project #1 creates organic shaped trees inspired by Matisse's View of Collioure painting.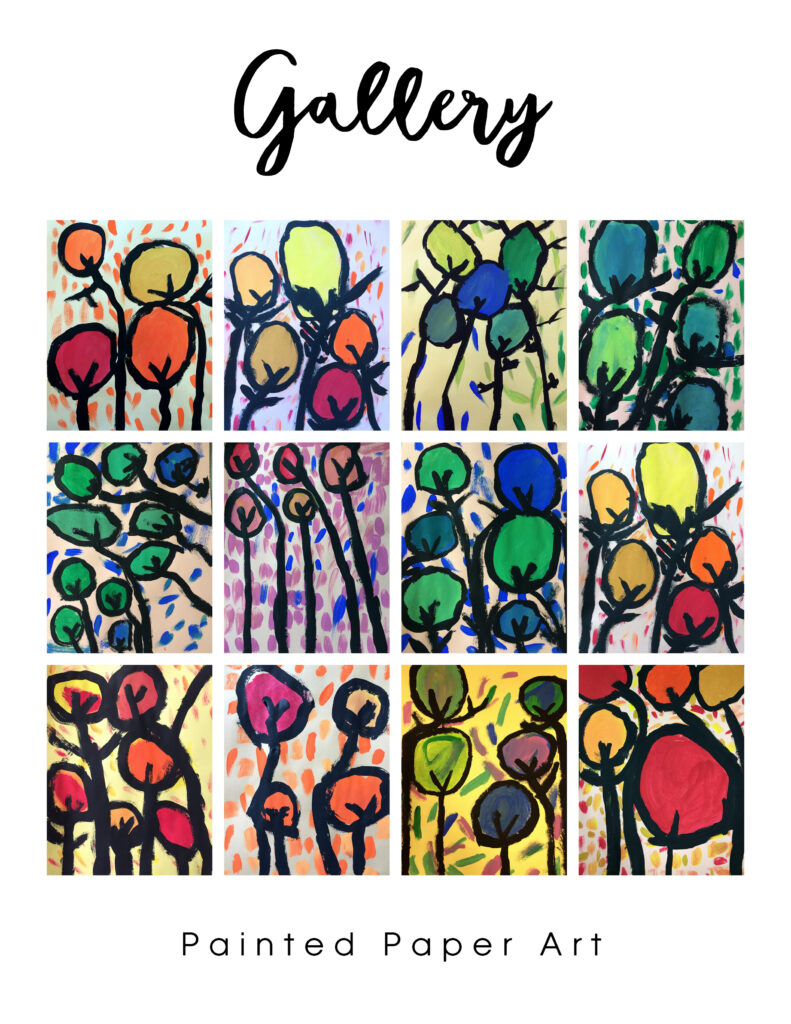 Project #2 is also inspired by View of Collioure and creates a cooperative class village mural using mixed media.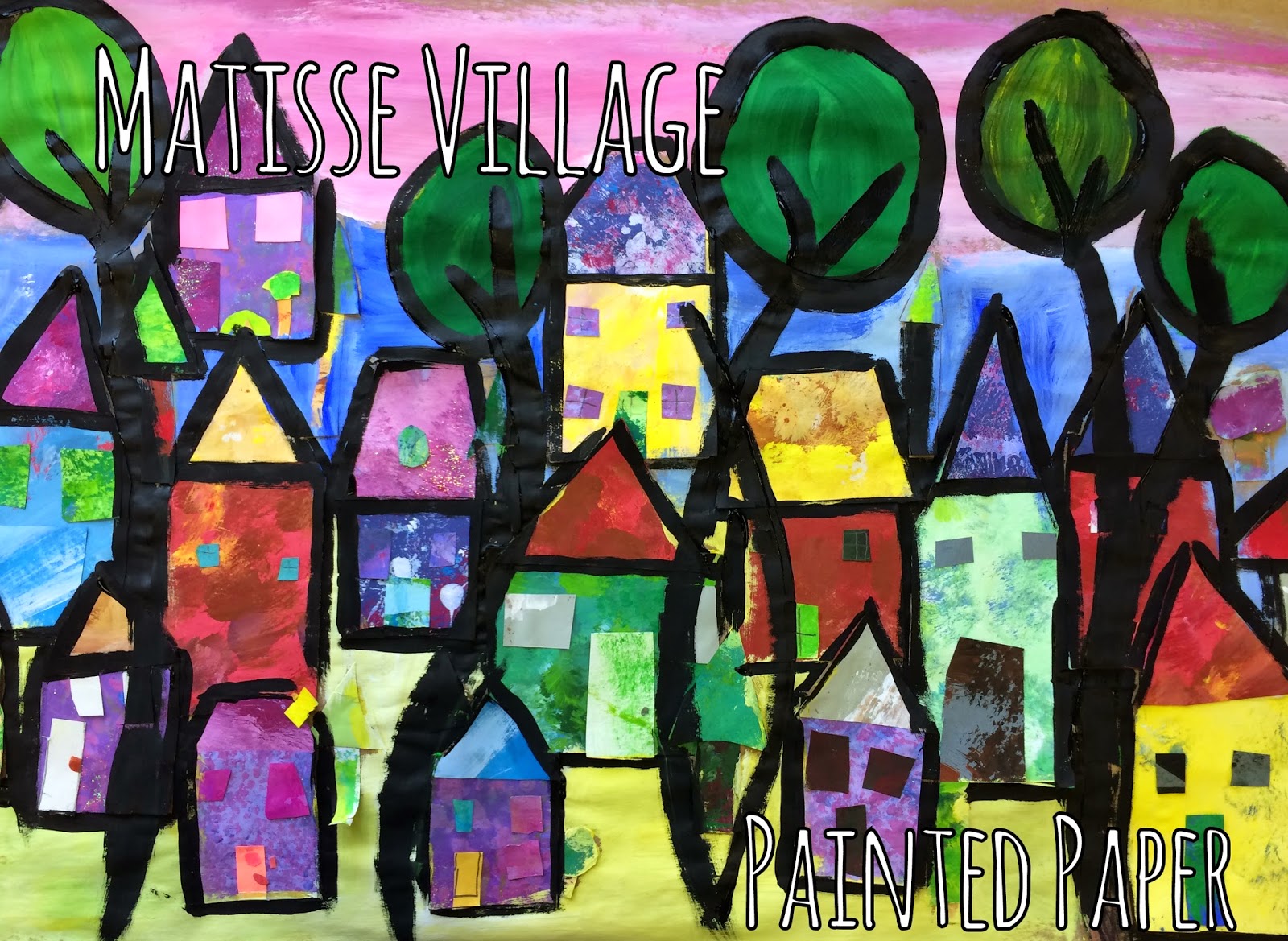 These lessons provide a collaboration between organic and/or geometric shapes, elements of art, composition and color, along with art history. They are great for ages 5 – 9, but any age student can create a beautiful masterpiece using these directions.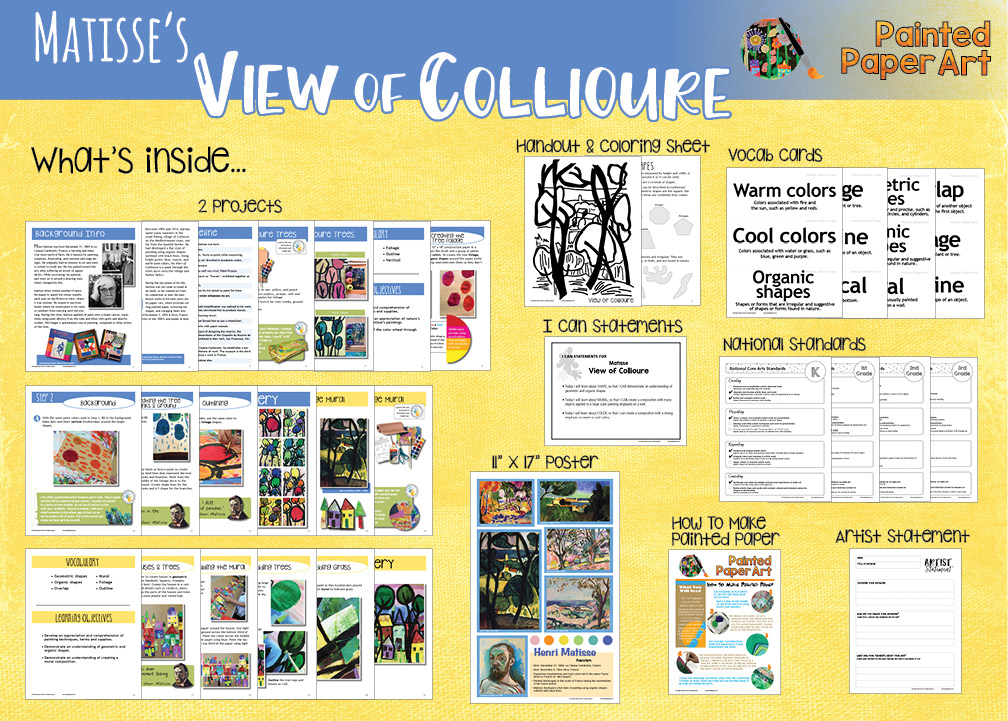 Included in this 34 page pdf:
Step by Step full-color photo tutorials for each lesson
Background info about Matisse
Matisse Timeline
Vocabulary words & learning objectives
Supplies needed for both projects
Student galleries
I Can statements
National Standards
Vocab cards
Shapes handout
Reproducible Artist Statement
How To Make Painted Paper
Reproducible coloring sheet for early finishers
11″ x 17″ poster
Each project requires 1-2, 40-minute art sessions depending on grade level.
Thanks for stopping by!
Keep on Creating!