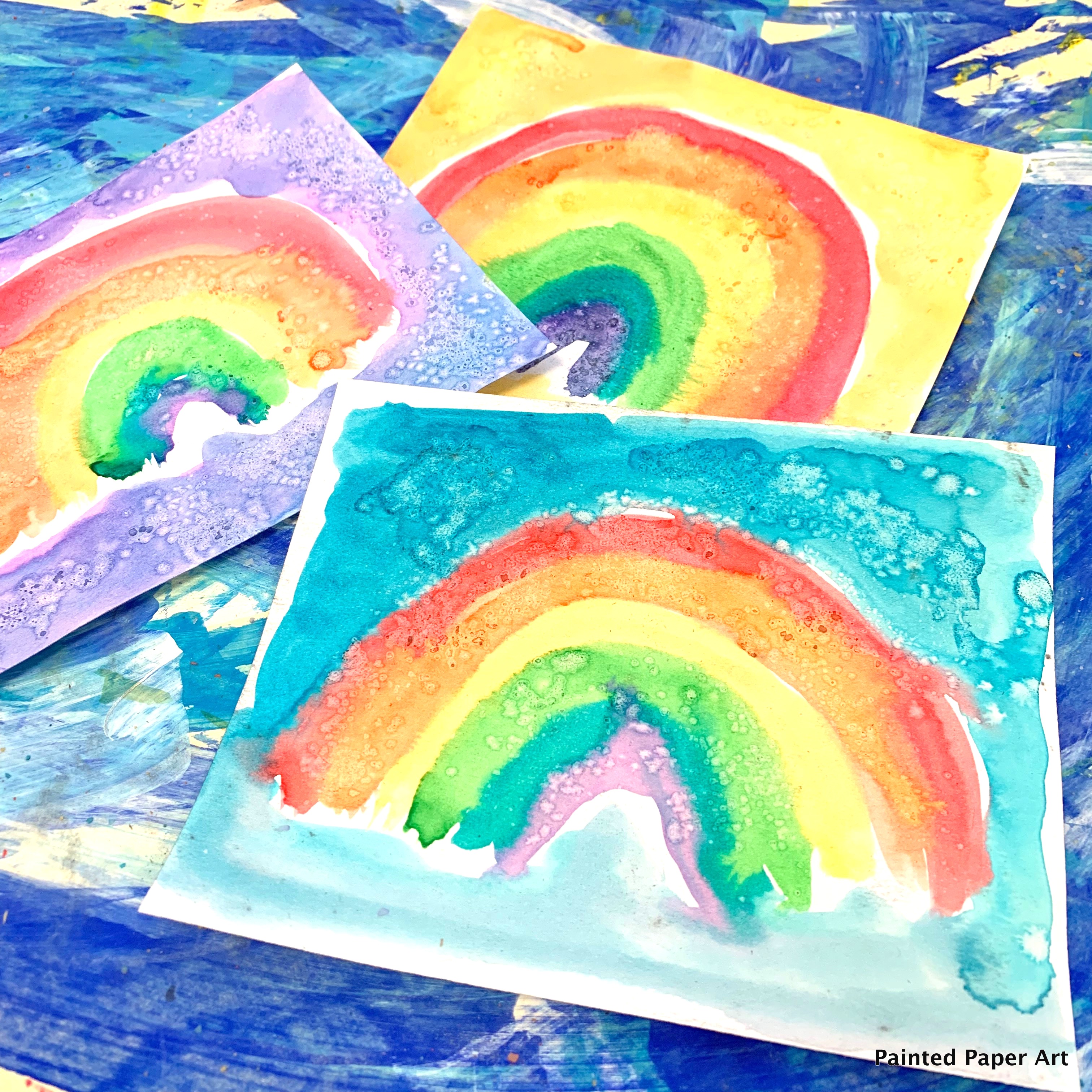 Rainbow Salt Sprinkles
Supplies Needed
One 7 x 9-inch piece of watercolor paper for the background
Tray of Watercolors
Paint brush
Water container
Painting Placemat to protect table
Course Table Salt
Tip: Using watercolor paper is the key to a bleeding effect on the paper. Make sure to apply course table salt not regular salt to paper.

Create A Rainbow
Paint the beautiful colors of the rainbow, start with the yellow watercolors then add the warm color paints orange and red. Next, add the cool colors of green, blue and purple. Once all the colors were applied, add one color to the background area.
Adding the Salt
Once the rainbow and background colors were painted, immediately sprinkle course table salt on top of the wet watercolor. The salt absorbs the colorful paint and leave white marks on the watercolor paper. This simple trick will sure to delight. Let Dry. Brush off salt over garbage can once paper is completely dry.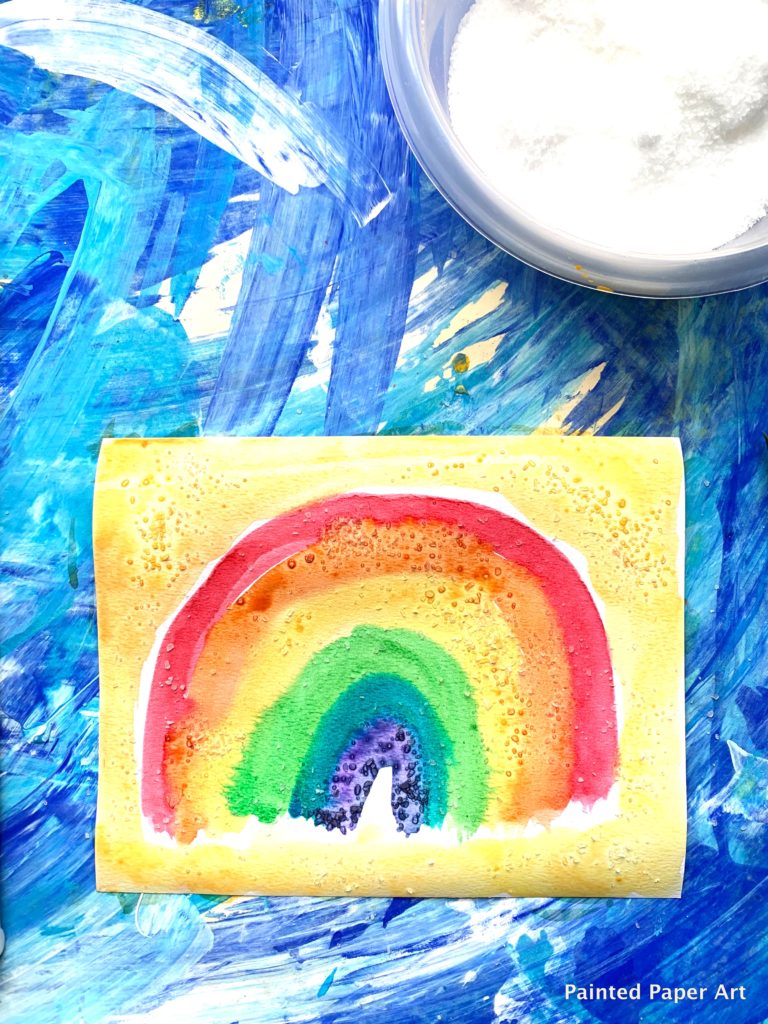 It was so fun to see all of the beautiful rainbows the kids created.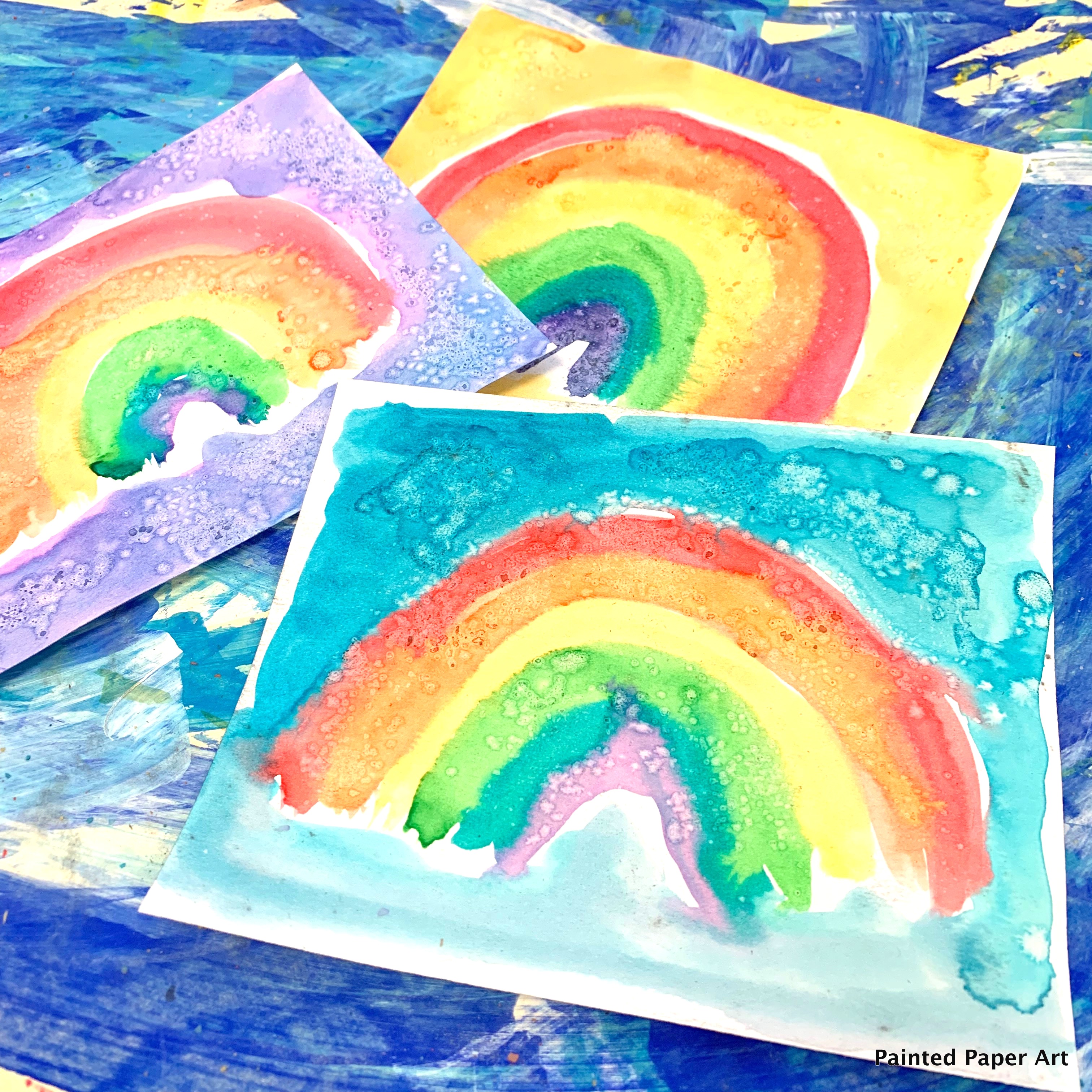 The end result was visually stunning!
Happy Creating!