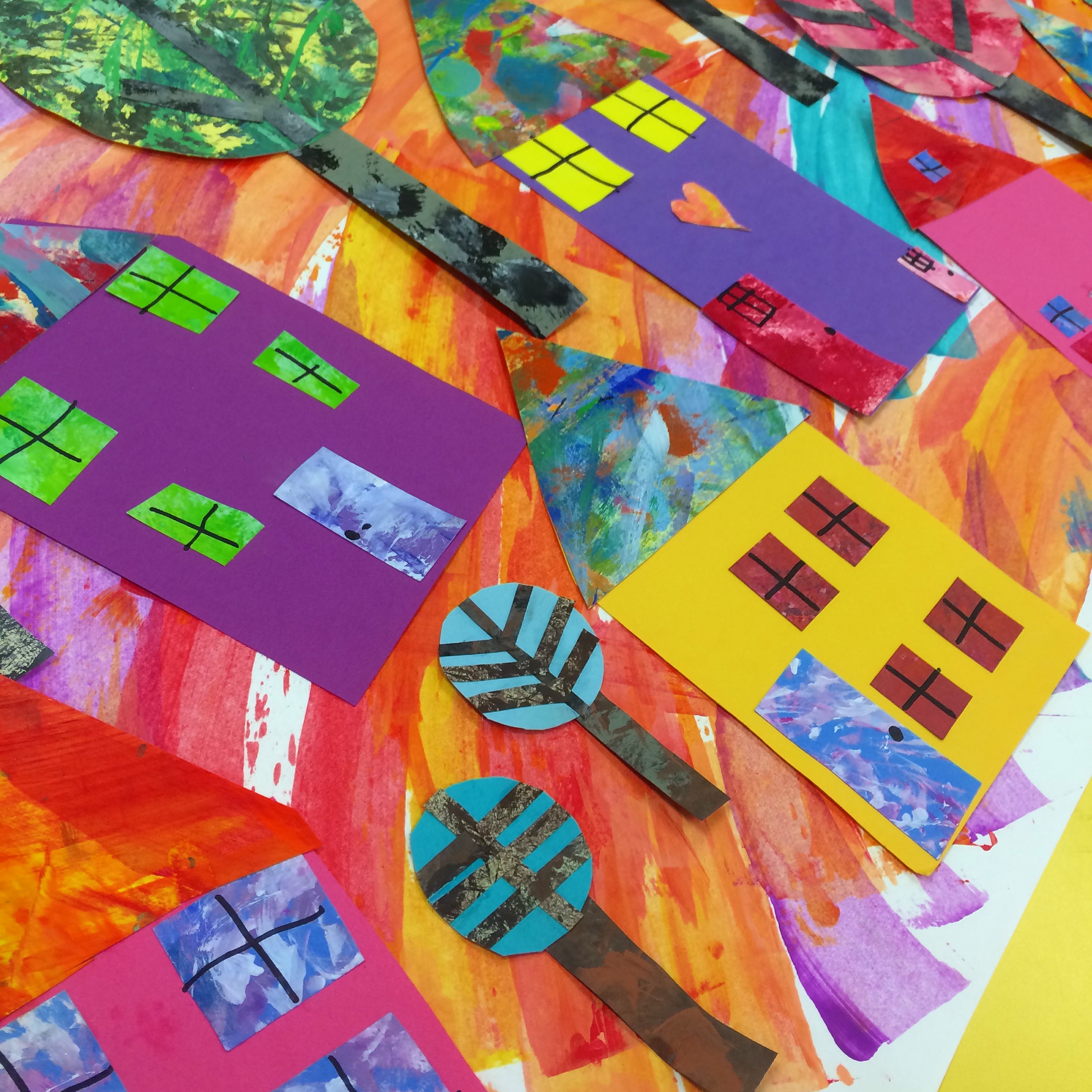 Maybe Something Beautiful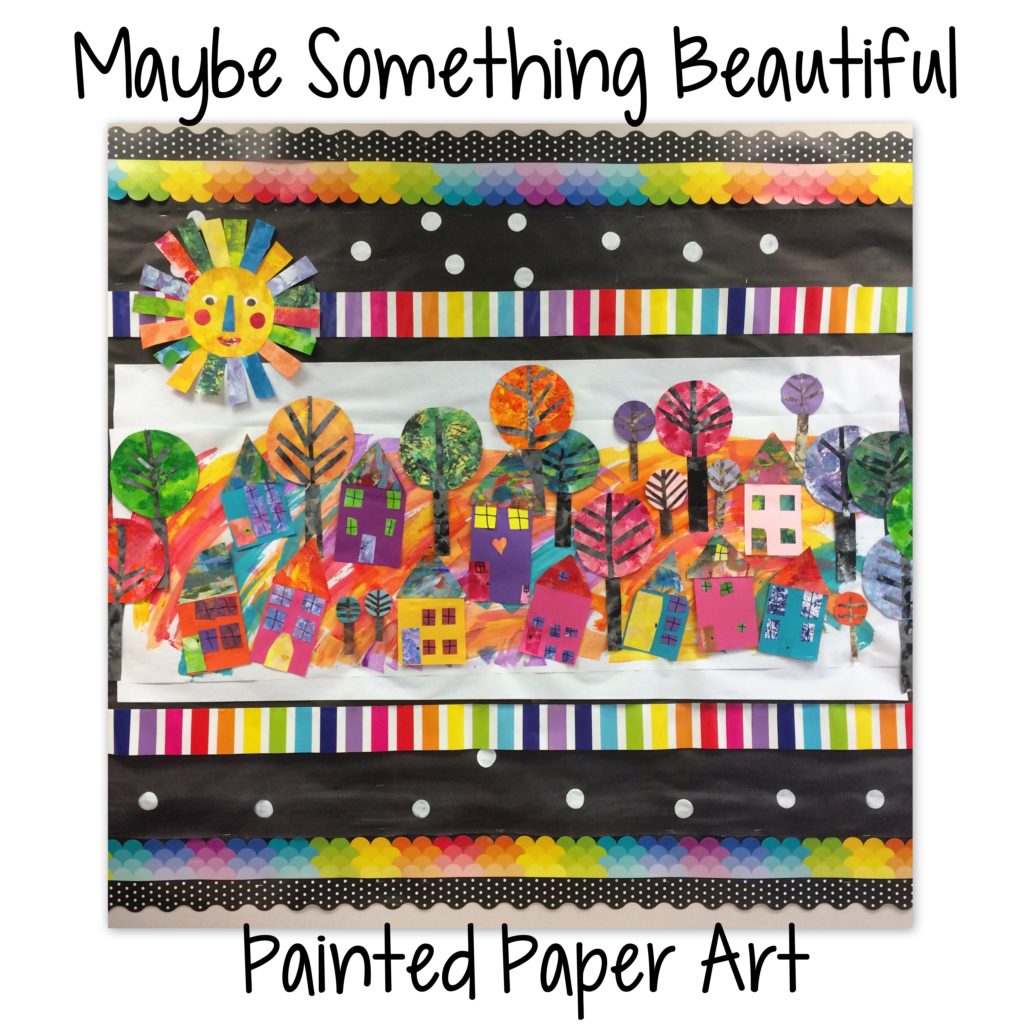 Need an adorable book about community for your little artists? Check out Maybe Something Beautiful. I just adore this adorable book! The images are charming and the story is simply beautiful. 
What good can a splash of color do in a community of gray? As Mira and her neighbors discover, more than you might ever imagine! Based on the true story of the Urban Art Trail in San Diego, California, Maybe Something Beautiful reveals how art can inspire transformation—and how even the smallest artists can accomplish something big.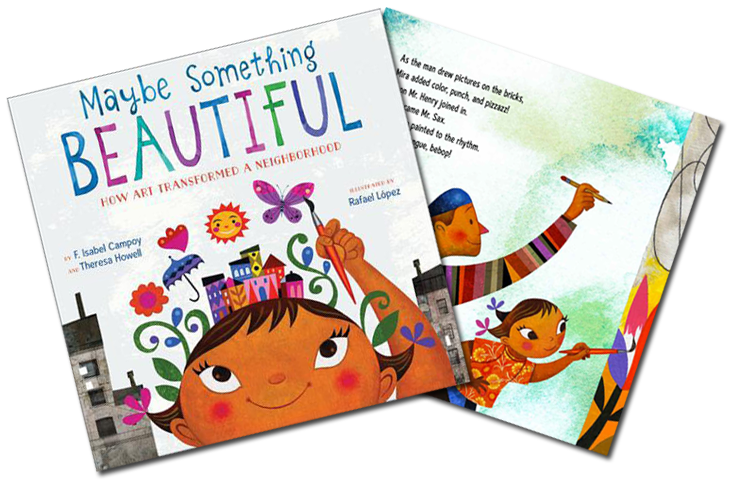 After we read the book, my Kinders and first graders created this charming mural using simple supplies such as construction paper, painted paper and tempera paint.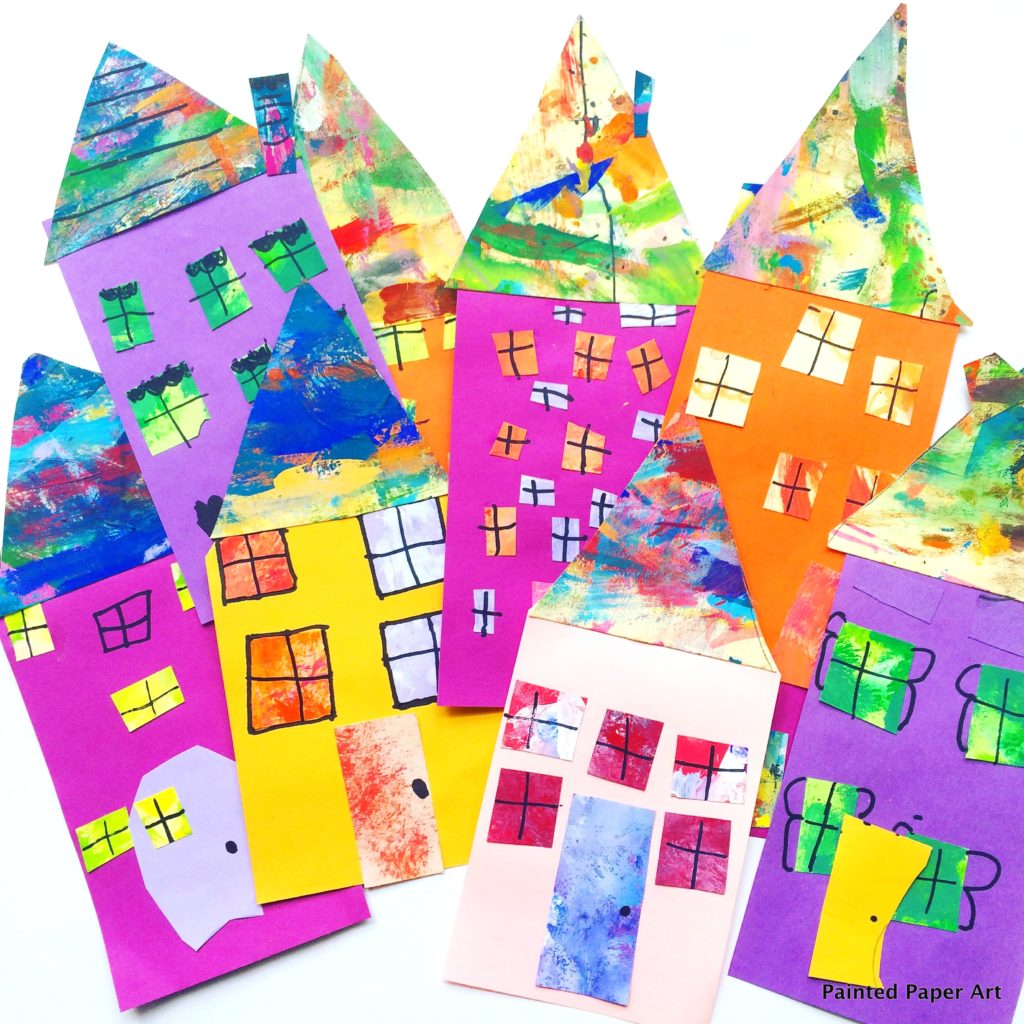 First we created these fun houses. Students used pre-cut construction paper for the house, then cut painted paper into squares for windows and doors, and added a painted paper roof.
Next we added painted paper circle trees. Check out this post, Circle Trees for how to make the painted paper trees.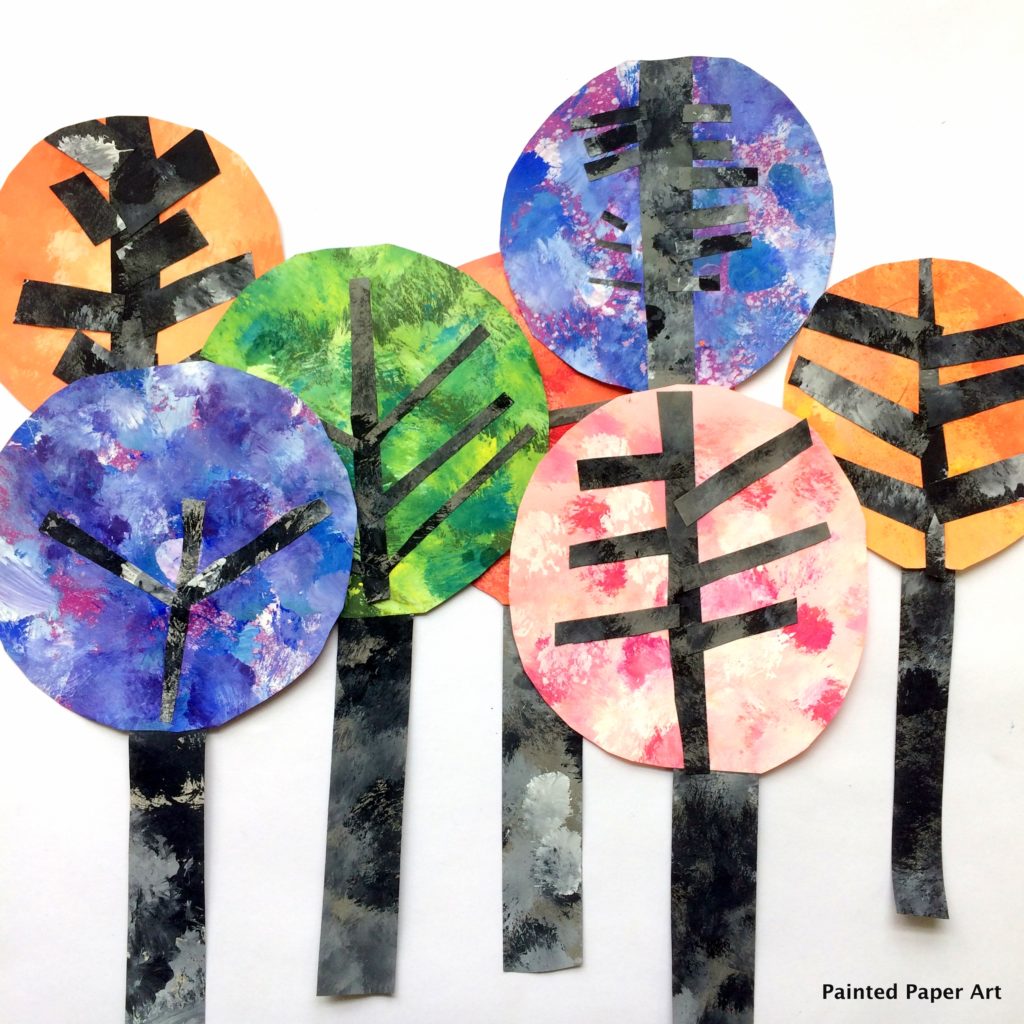 Next, grab some tempera paints and a piece of cardboard. Drop some bright colors onto a piece of mural paper, then scrape the paint across the paper.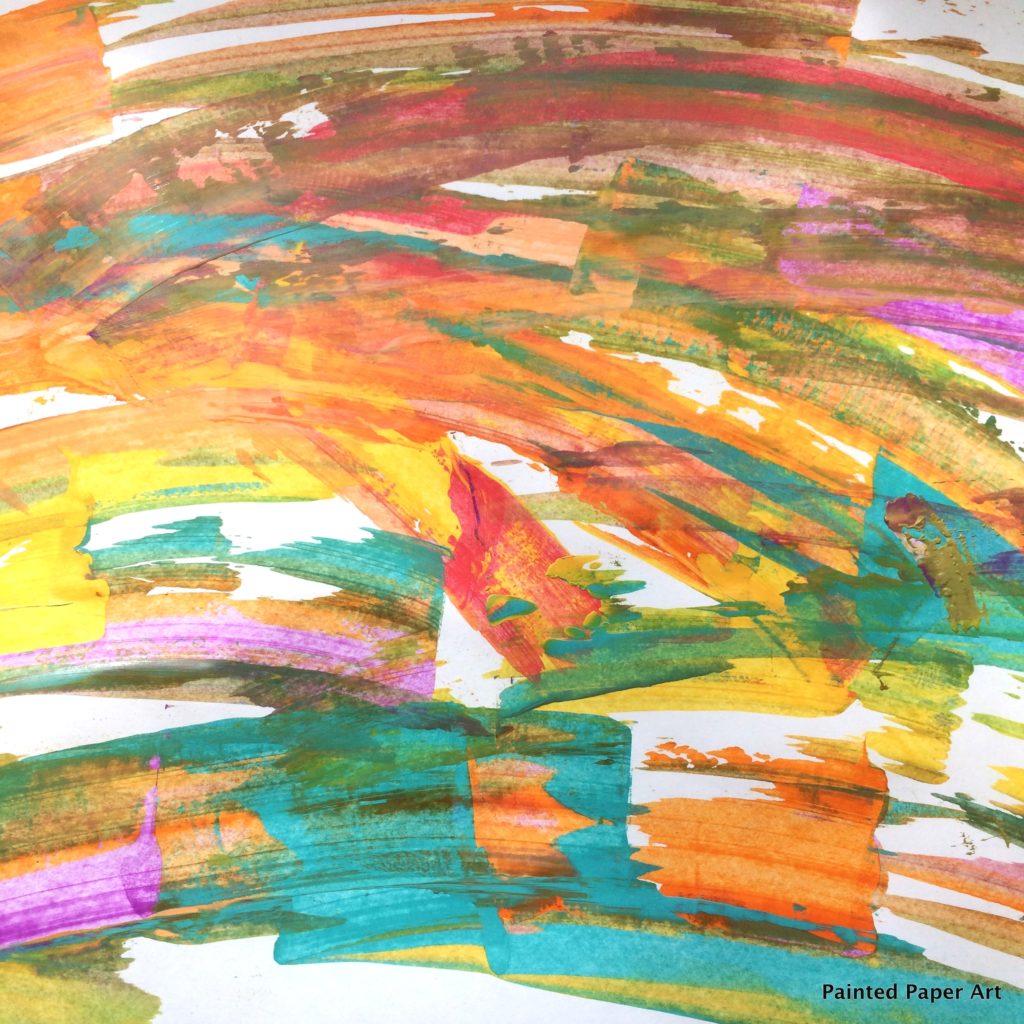 Layout the houses and trees, and glue down once positioned in place.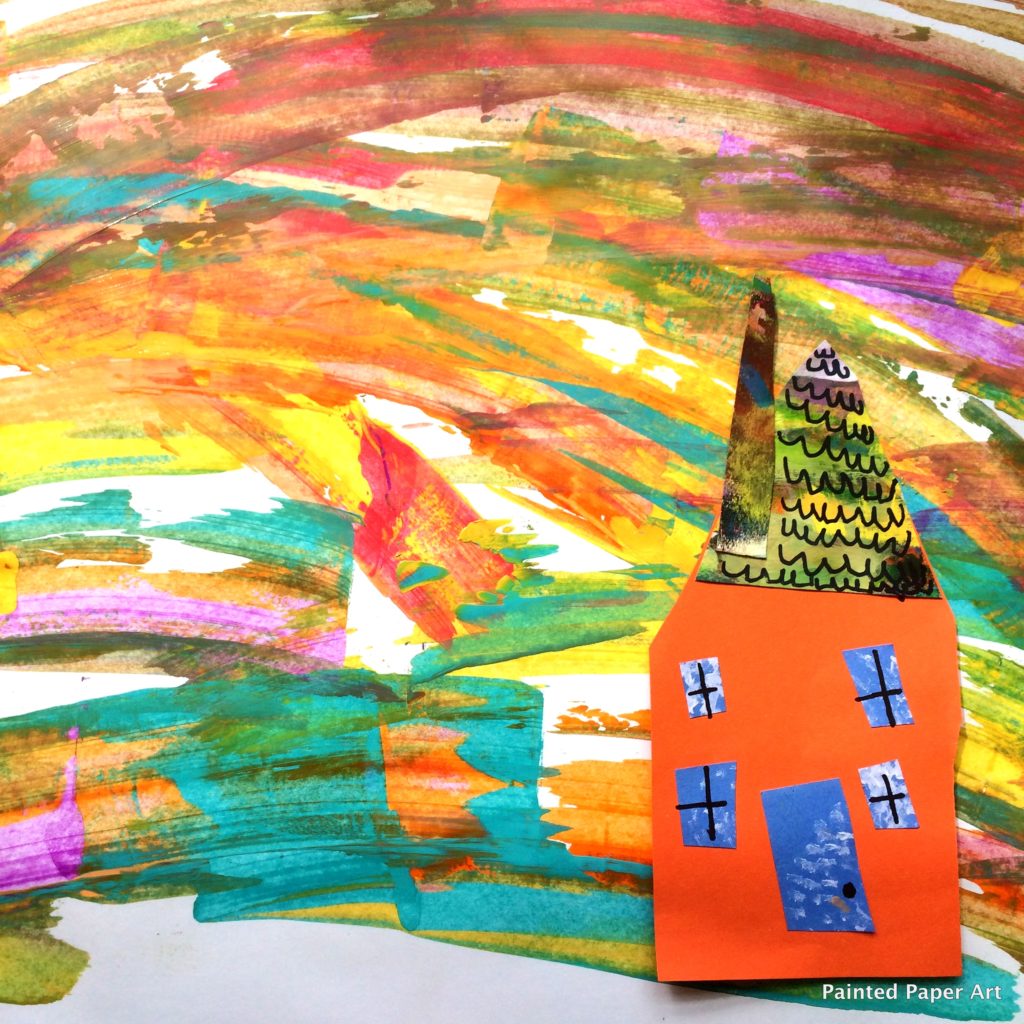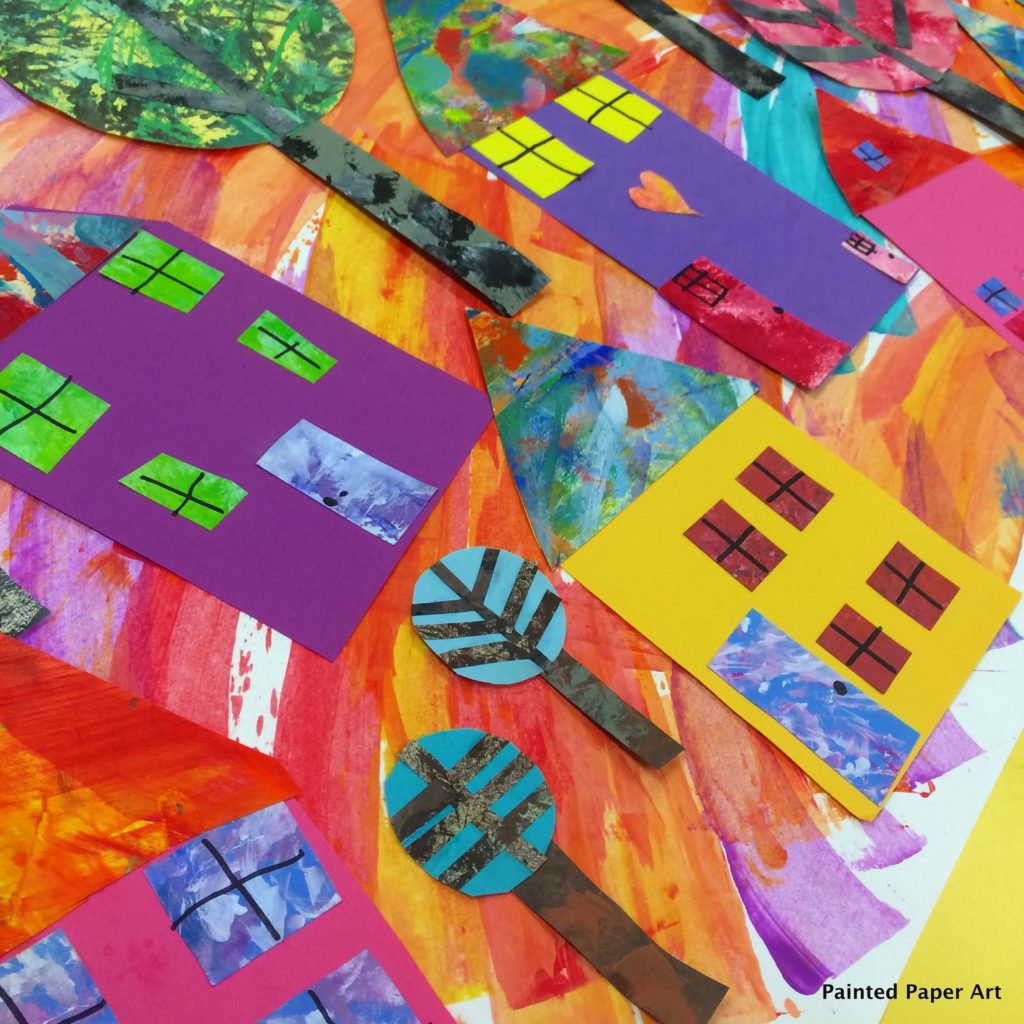 Display for all to enjoy!
Happy Creating