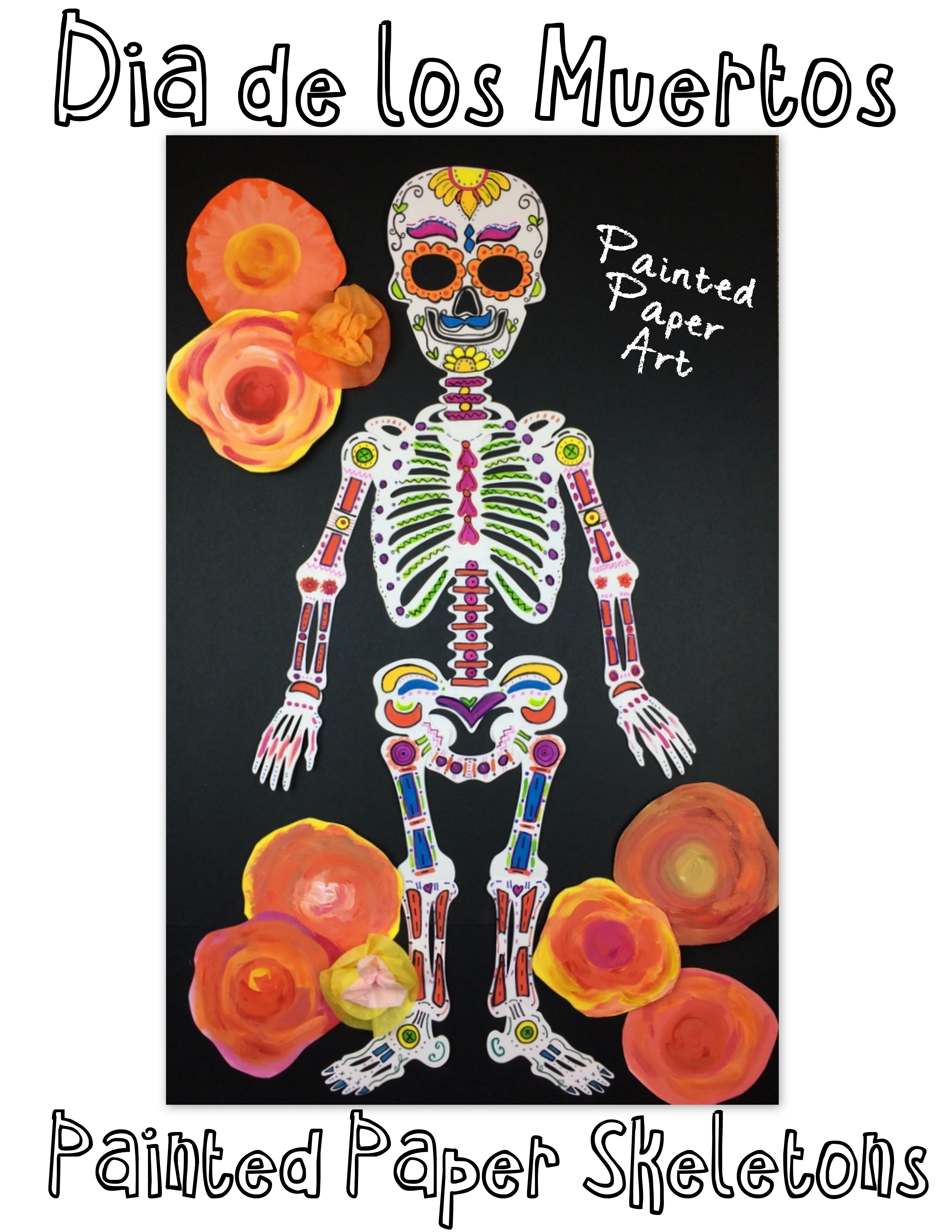 Dia de los Muertos Paper Skeletons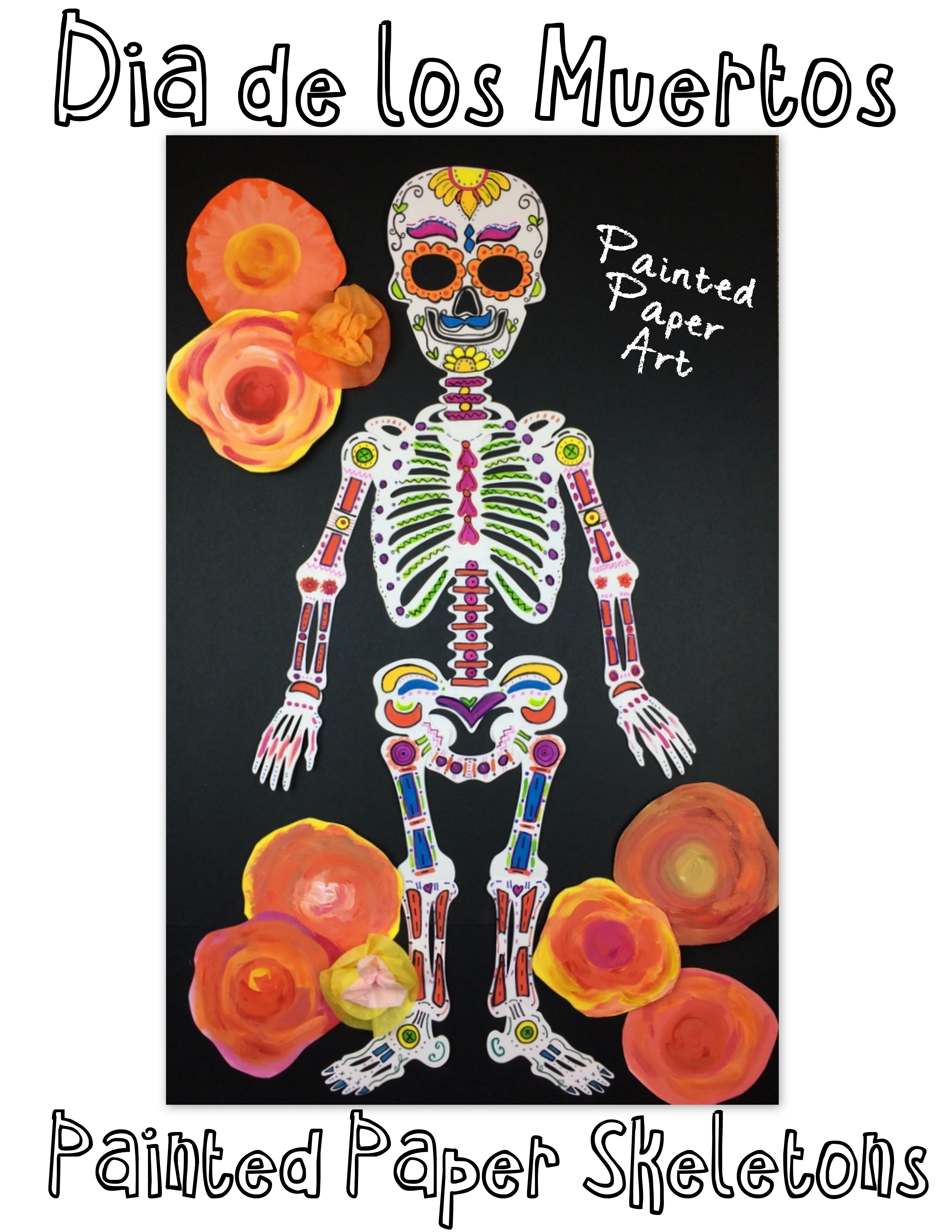 In many areas of Mexico, the Day of the Dead celebrations are the most important celebration of the year. This colorful celebration invites the souls of the dead to visit this world and make them feel welcomed and cherished. It is not a celebration of sadness but a time of happiness to remember loved ones.
Handicrafts of Dia de los Muertos involve paper skulls and skeletons, papel picado flags, clay candleholders, sahumerios (incense burners), cempasuchil (marigold) paper flowers and sugar skulls which are edible and a work of art. 
For the cut paper aspect of this celebration I used Roylco's precut skeleton shapes. It did take some time to pop out the shapes but with their handy guide I was able to put the skeleton together in about 15 minutes. Having a beautiful skeleton as a base was awesome. Adding various patterns, shapes, lines and bright colors made the skeleton come to life!
These are not intended to be scary. Fun, whimsical patterns commonly found on Mexican folk art was what I wanted to add.
After putting the skeleton together consider reading  a couple of books about Dia de los Muertos.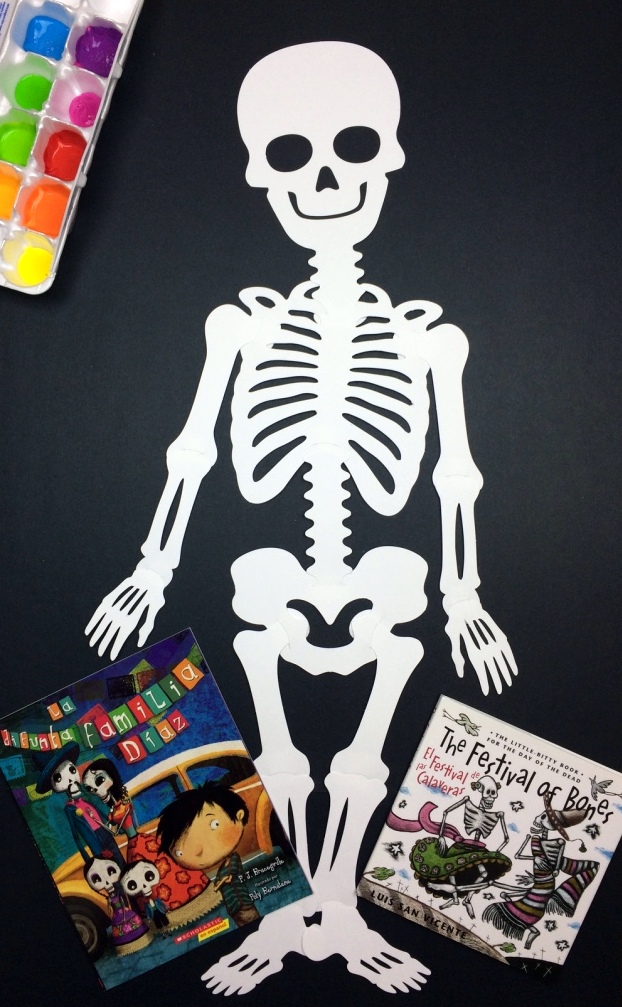 Decorating the Skeleton:
Start adding designs with a pencil.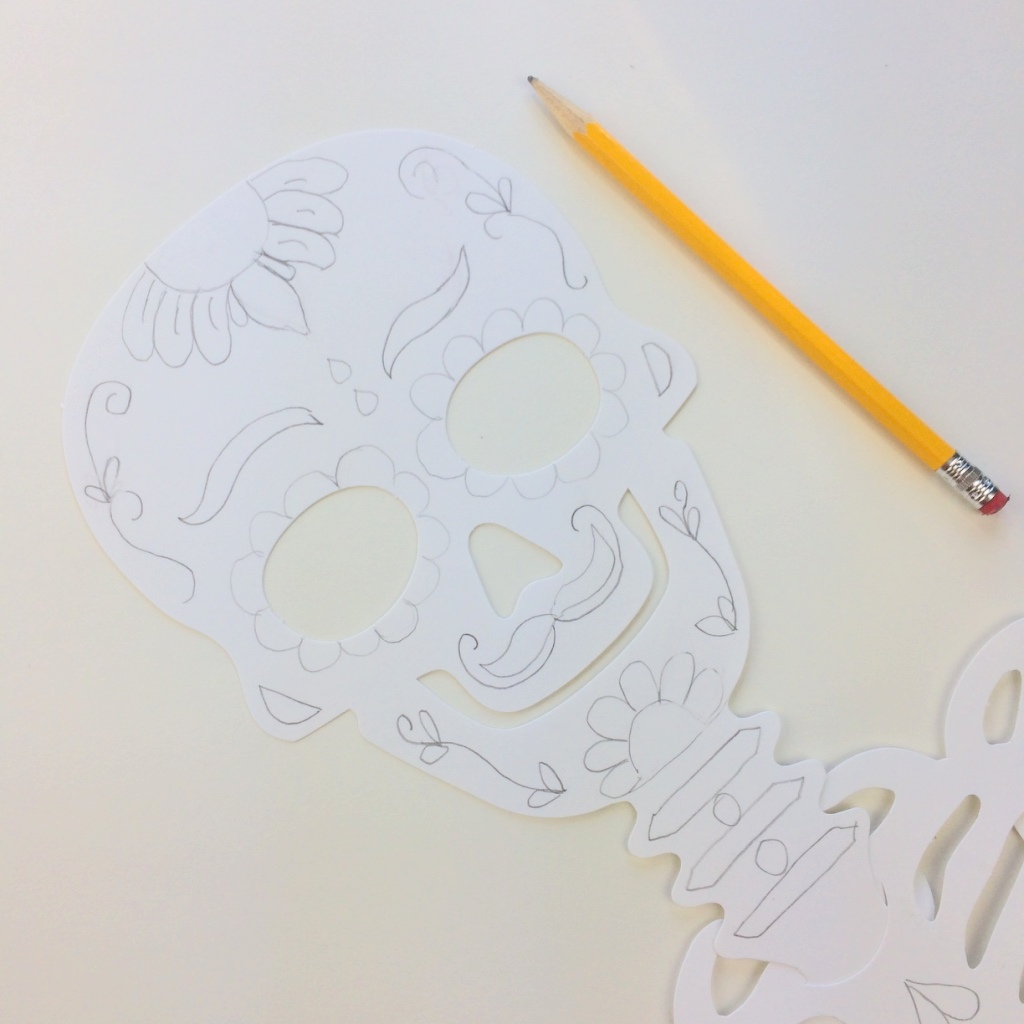 Then apply tempera paint to the shapes.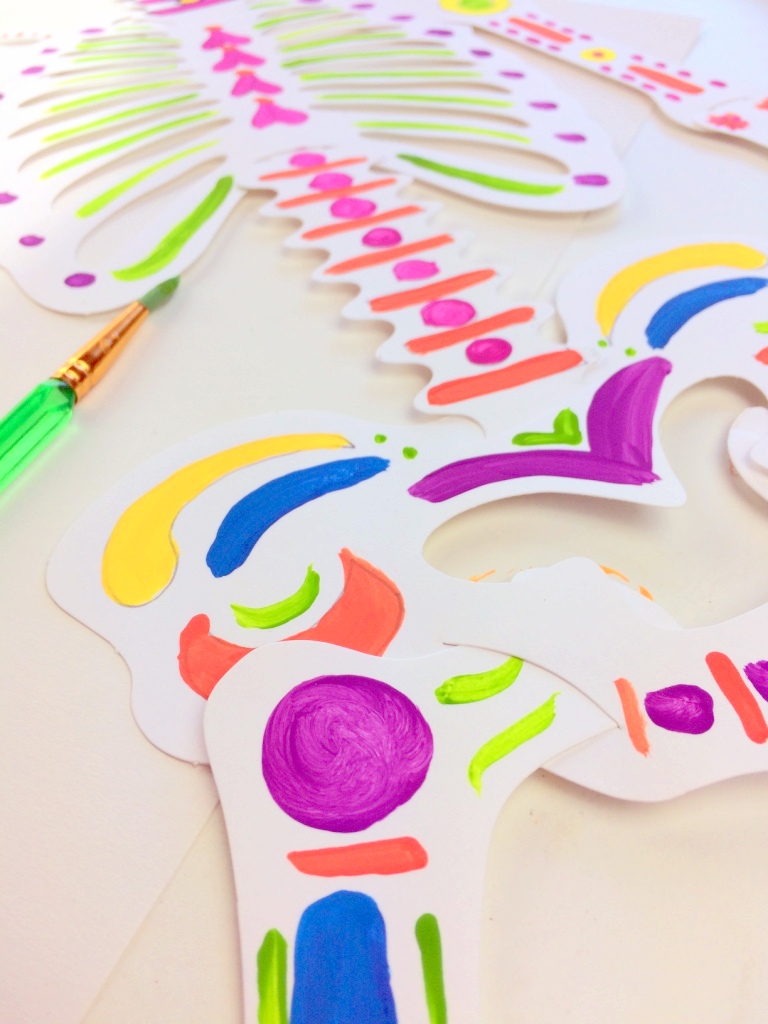 Let dry.
Add fun patterns with colorful sharpie permanent markers.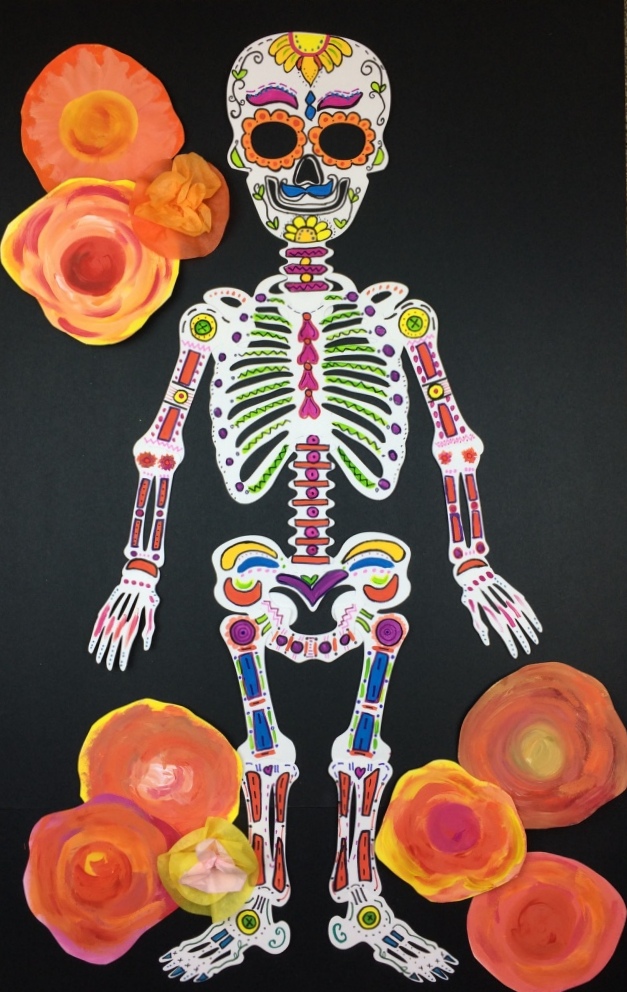 Display with colorful items created for the celebration of Dia de los Muertos!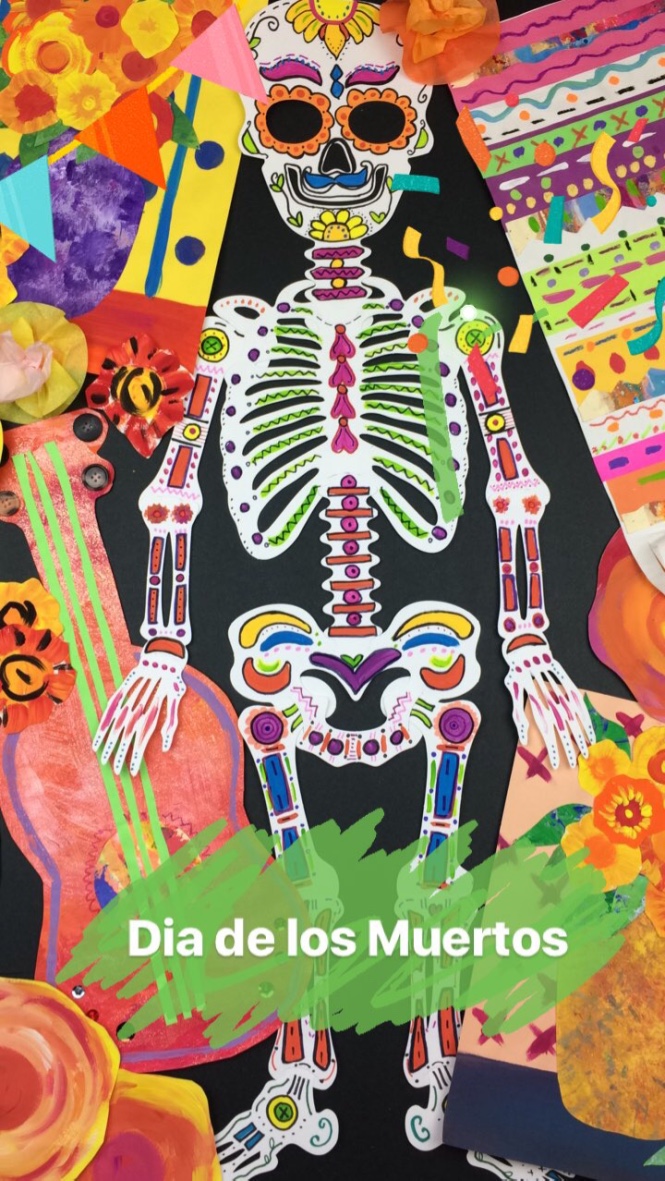 These skeletons are so FUN! Just check out the fun instruction sheet!
These bones are available at Roylco also follow them on Instagram  for up to date information!
Keep on Creating!
Laura xox
SaveSave
SaveSave
SaveSave
SaveSave
SaveSave