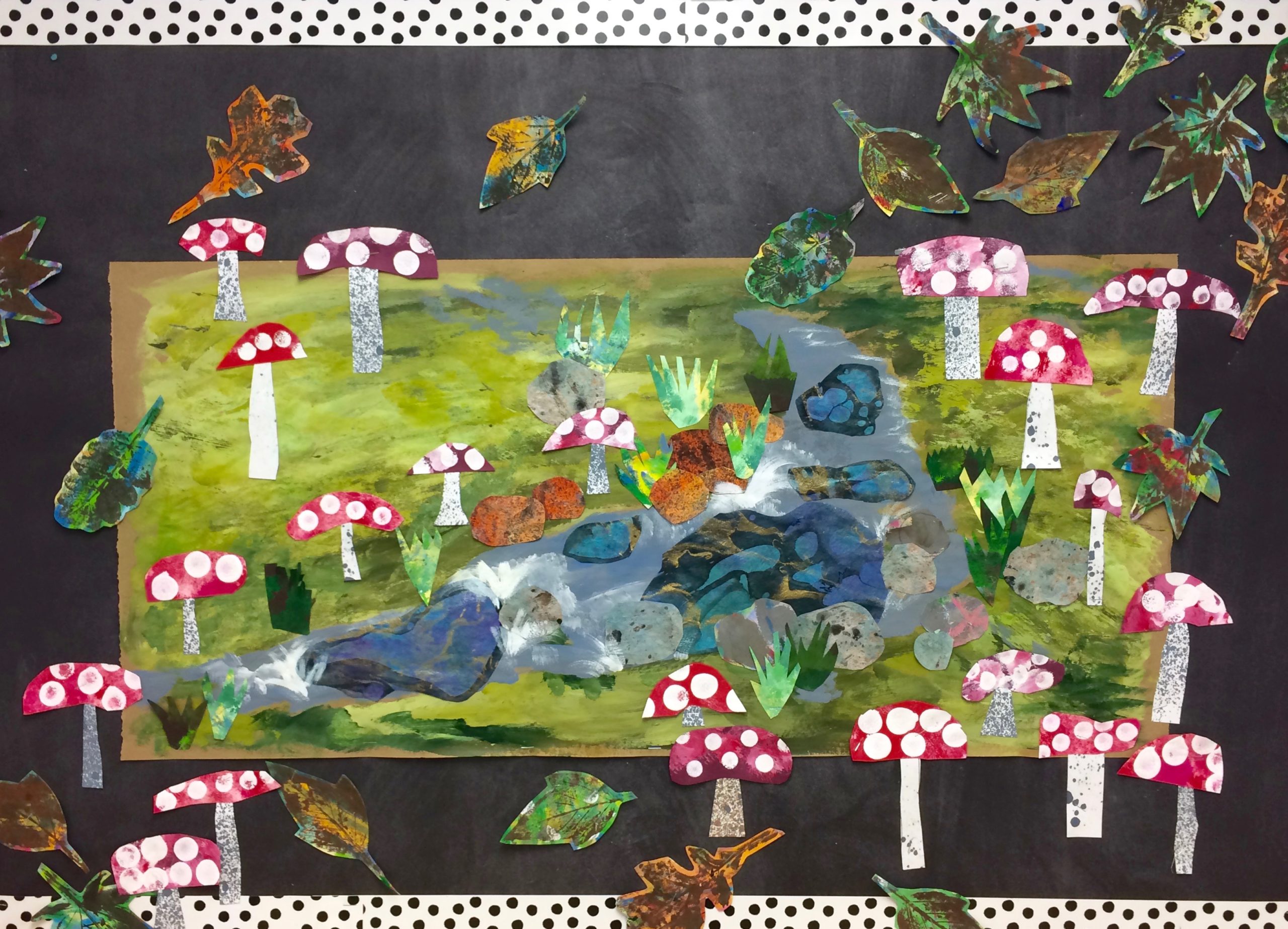 Spotted Red Mushrooms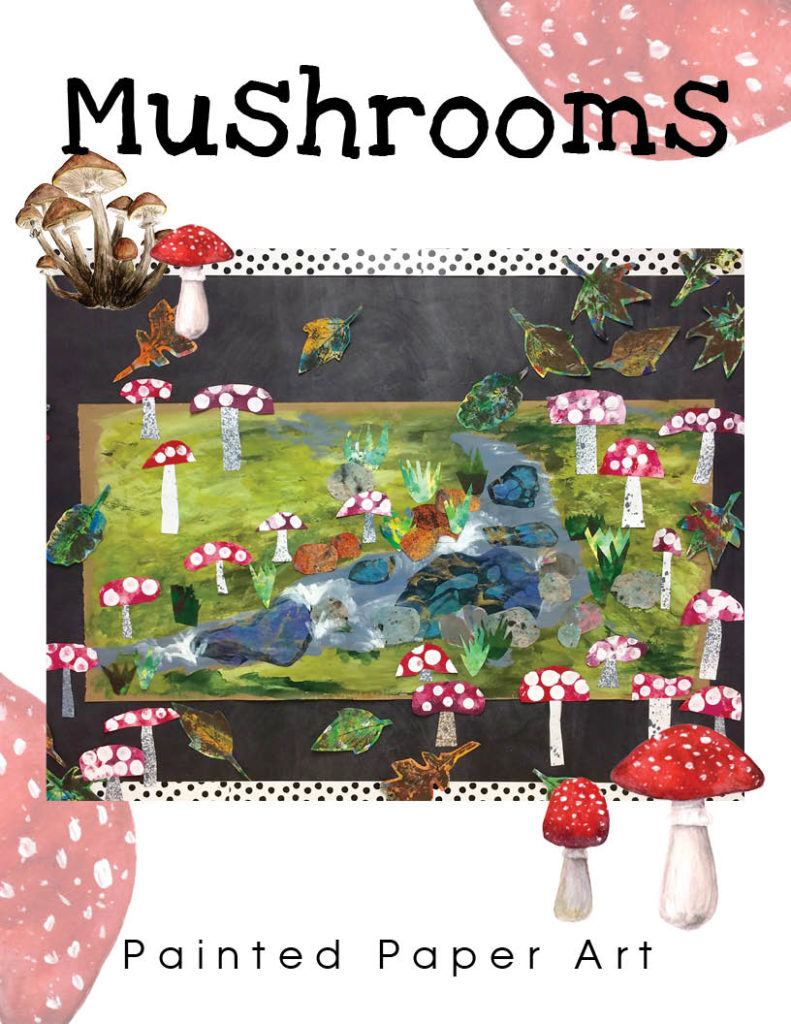 The most iconic toadstool species, the fly agaric is a large white-gilled, white-spotted, usually red mushroom, and is one of the most recognizable. Commonly known as the fly agaric or fly amanita, it is also a muscimol mushroom. Found in many fairy tales illustration have fun creating some these popular mushrooms for your creative space using painted paper, paint and construction paper.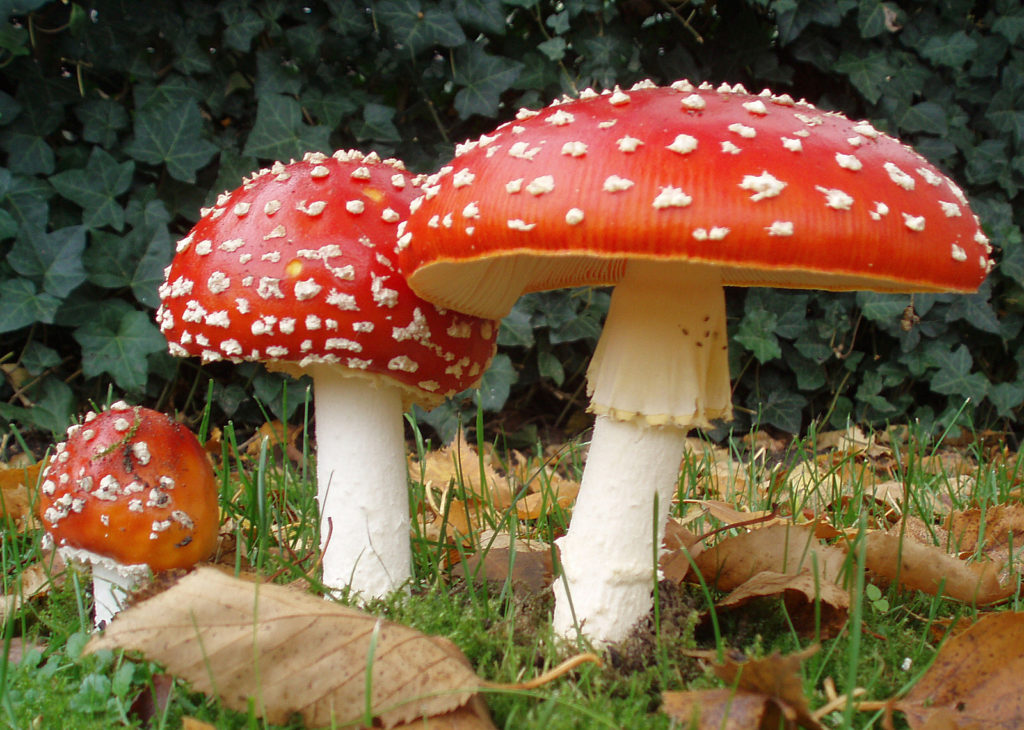 Supplies Needed
• Tempera Paint in shades of Green and Blue
• Brown Paper (Optional: Paper Bag Cut Open) for Background
• White, Brown and Red Tempera Paint for Mushrooms
• Paintbrushes
• Glue
• Scissors
• White and Red painted paper
Creating the Background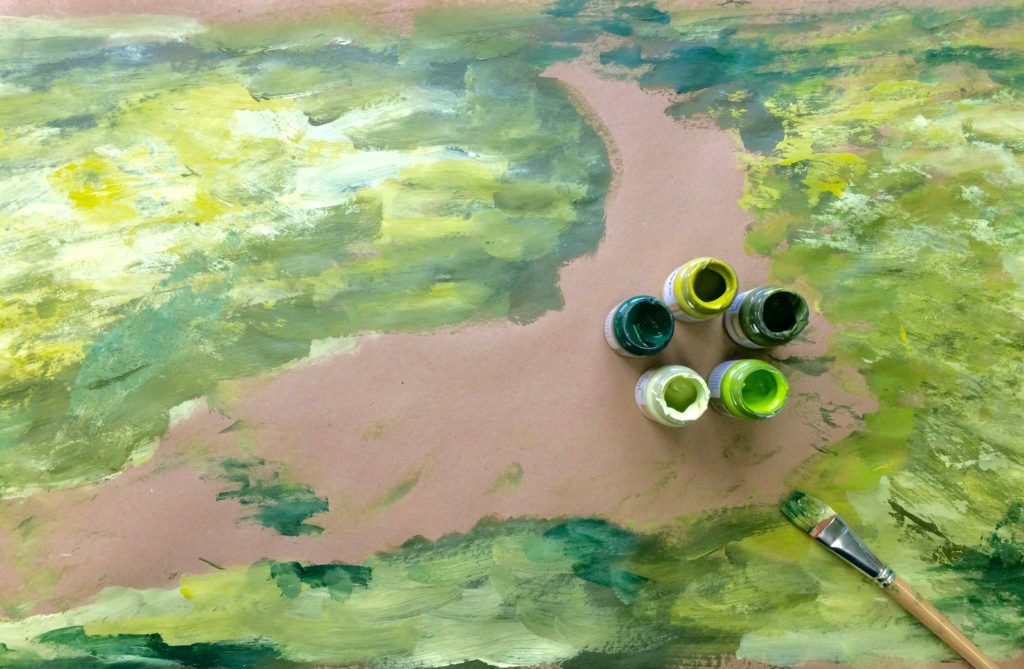 Start with a long piece of brown paper or use a brown grocery bag cut lengthwise for the background. With a large paintbrush apply various brushstrokes to the paper to represent moss and grass commonly found in the forest. Next, paint in a small, curving stream with blue and gray paint.
Adding Details
Creating Rocks and Grass
With patterned paper or painted paper create rocks and clumps of grass. Want to create various painted paper? Check out how to create painted paper HERE
Creating Mushrooms
Using red construction paper or red painted paper, cut out of the shape of the top of a mushroom. Glue on a white stem then add a few white dots of white tempera paint to complete your mushroom. Create more and add to the painted background.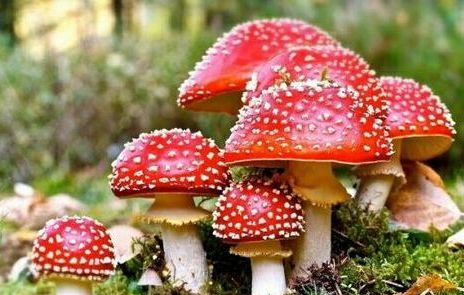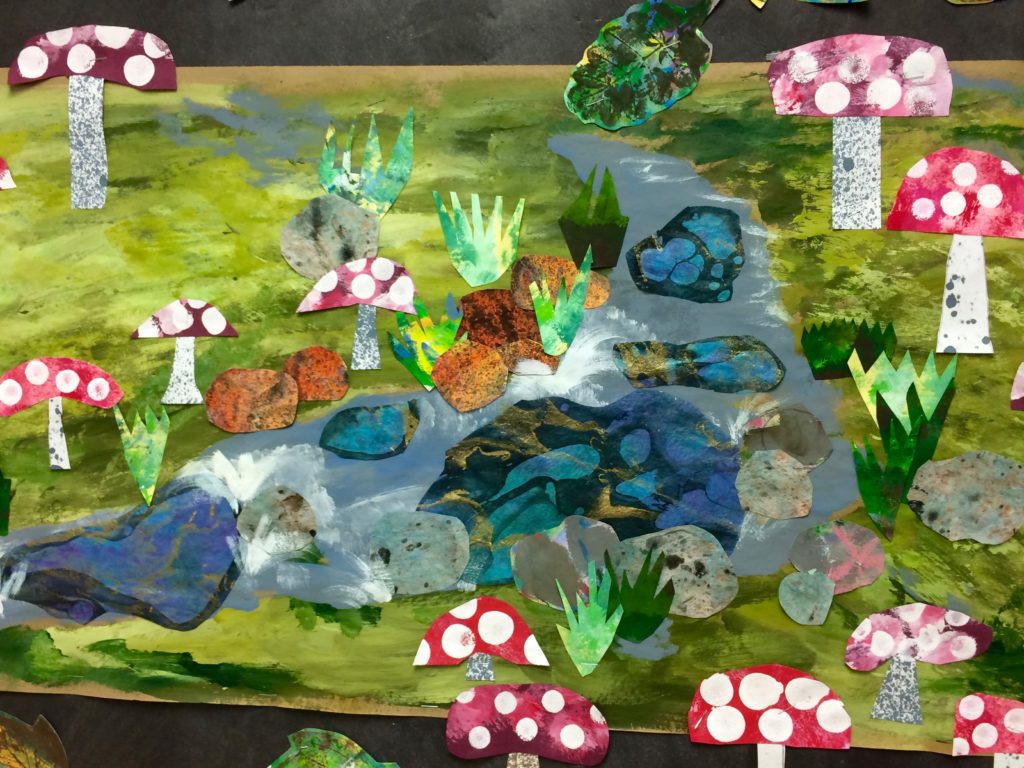 Leaves
Using brown paint apply paint on the underside of leaves collected from outside, flip the painted side of the leaf on painted paper and rub gently. This process will create a print of the leaf.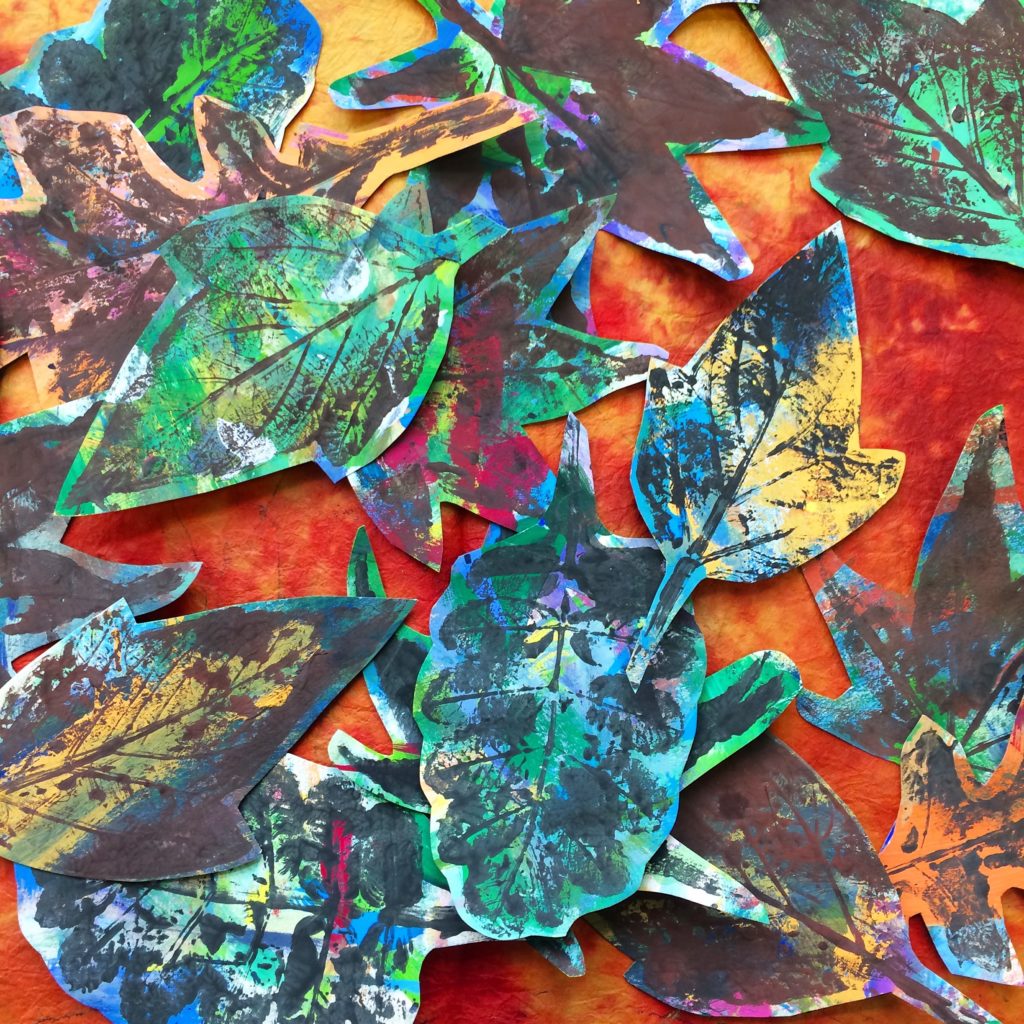 Display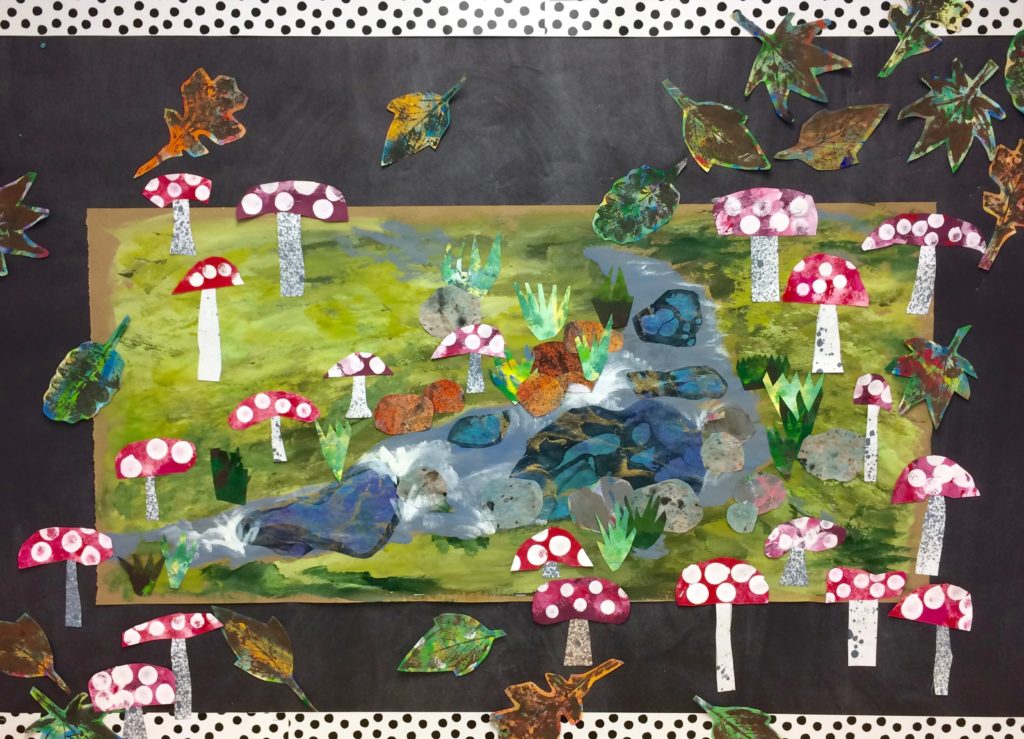 Keep on creating!