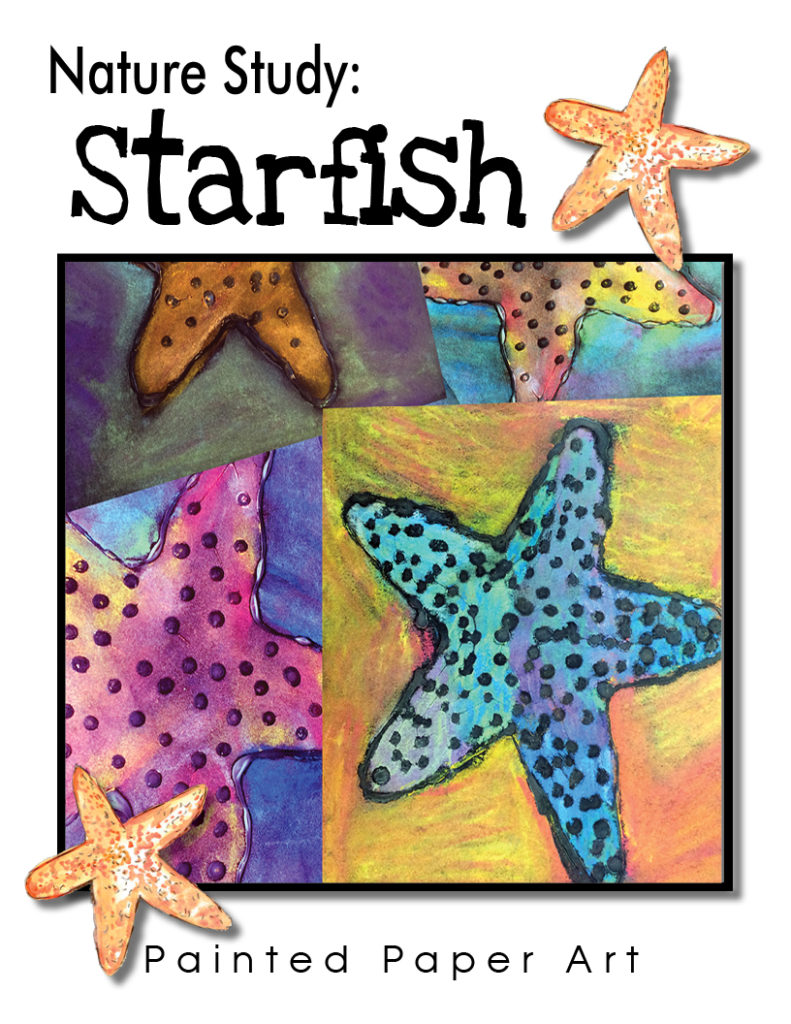 If you love to put your toes in the sand and hear the crashing waves then these are a couple of mixed media art lessons to warm your heart! In our school year, one topic that always is a huge interest with my students is learning about Sea life and Ocean Habitats.
The first project is Tempera Paint Starfish with Oil Pastel Textures.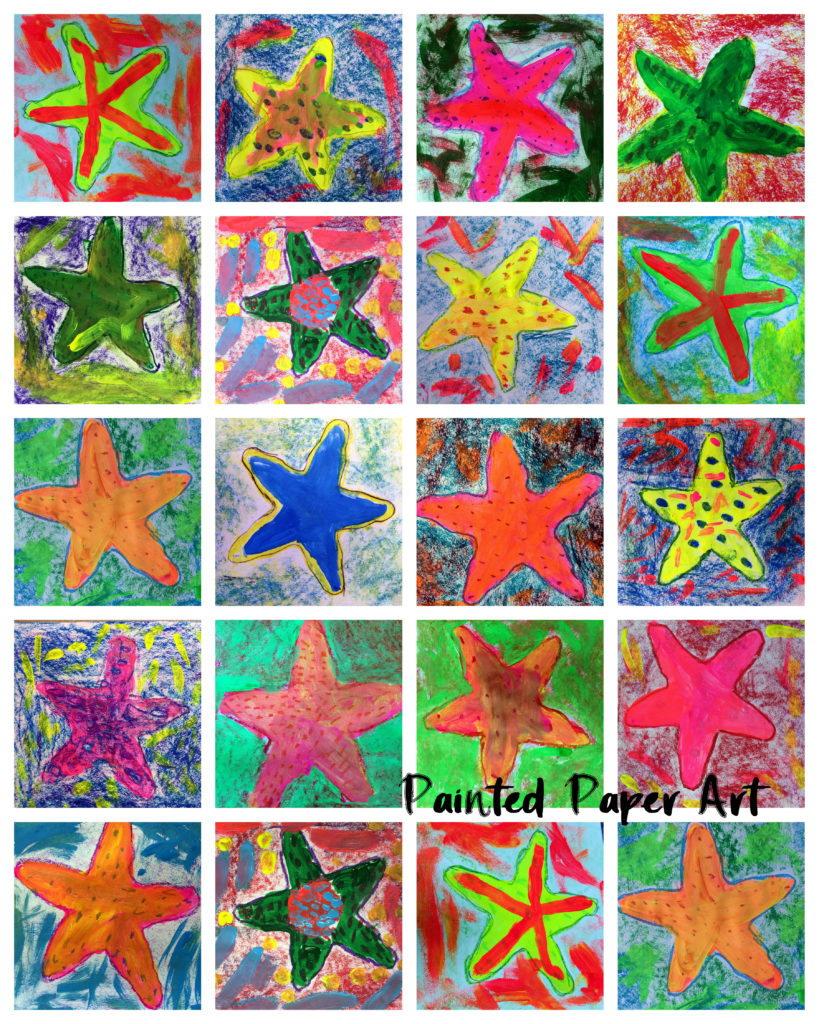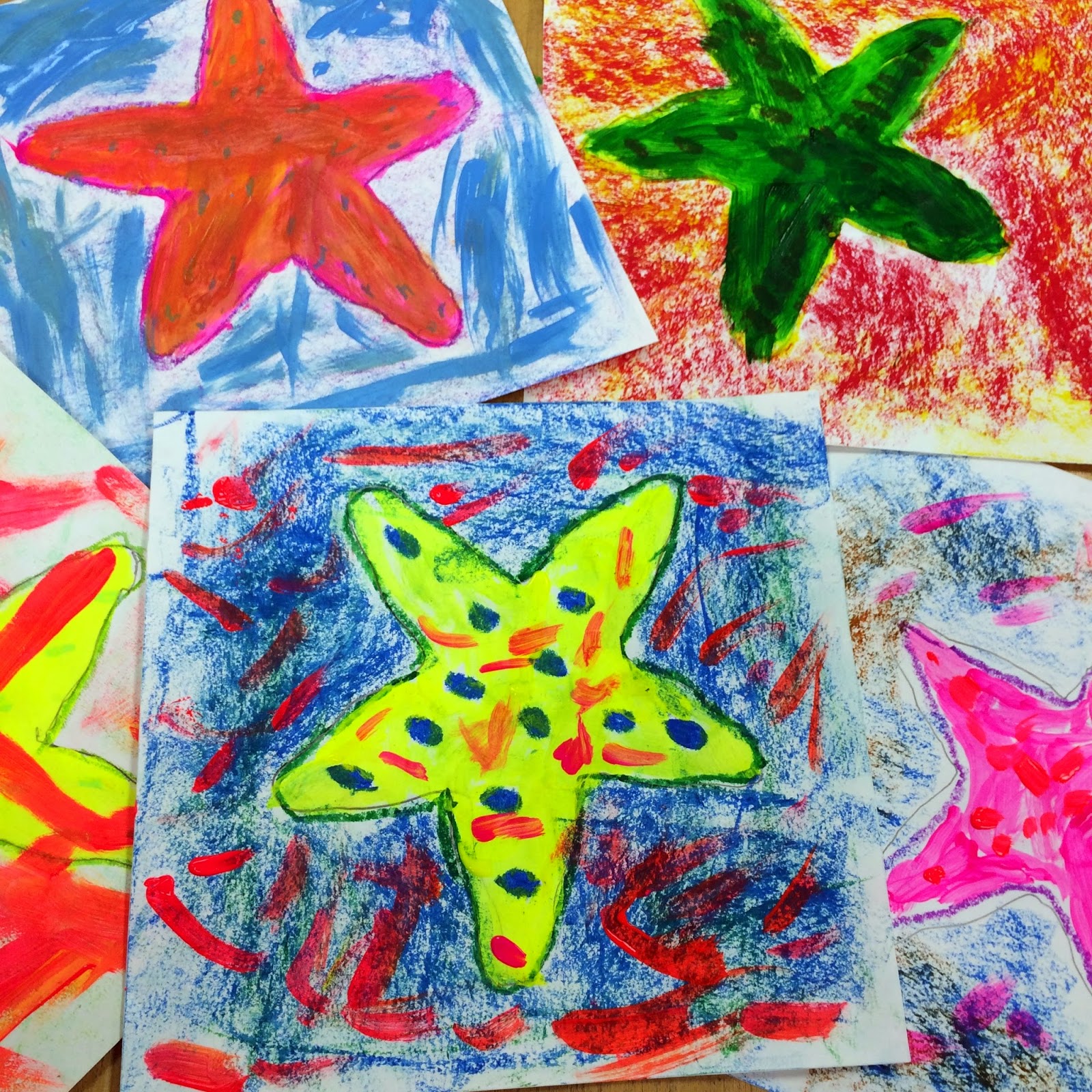 This popular project is easy, colorful and creates success for all students. The neon paint was a hit with the kiddos, and who doesn't love the creamy feel of creating with oil pastels?
The second lesson is a colorful chalk Starfish.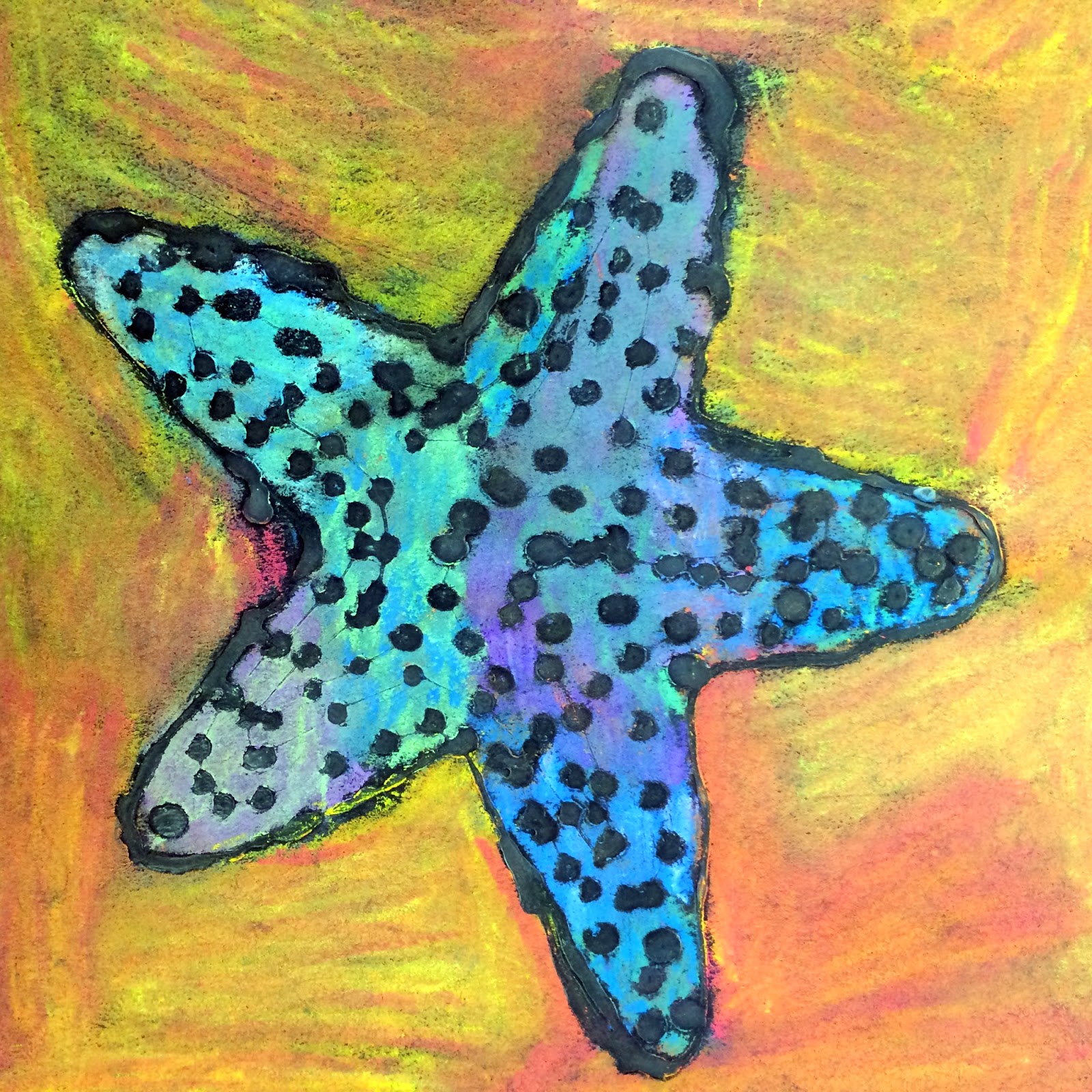 Exploring with different types of materials is fun for students and keeps their attention. Grab a color wheel, liquid glue along with some bright chalks when starting this fantastic 2-day project.
This 29 page-pdf features 2 easy to follow art lessons, complete with full color photos. Also included are starfish facts and an adorable poem. These lessons are great for ages 6-11 but any age student can create beautiful art projects using these directions. These lessons are designed so that every child will be a successful artist all while reinforcing Science Learning Standards.
The pdf includes:
Step by step full-color photo tutorials for both lesson
Starfish info and facts
Vocabulary and learning objectives
Supplies needed
Student galleries
Reproducible Starfish Stencil and Starfish Ideas Handouts
Reproducible Artist Statement
Vocab cards
I Can statements
National Standards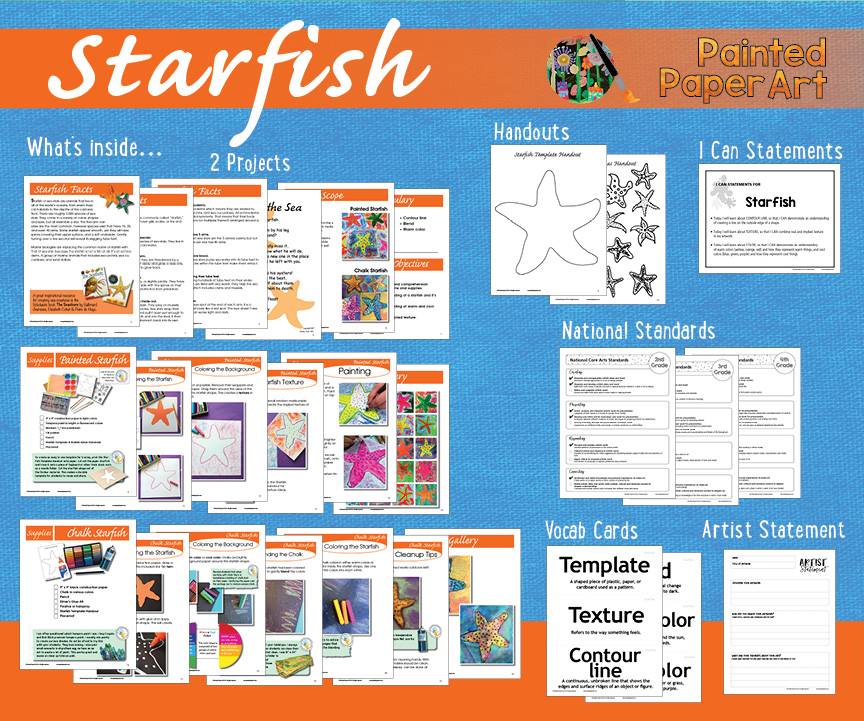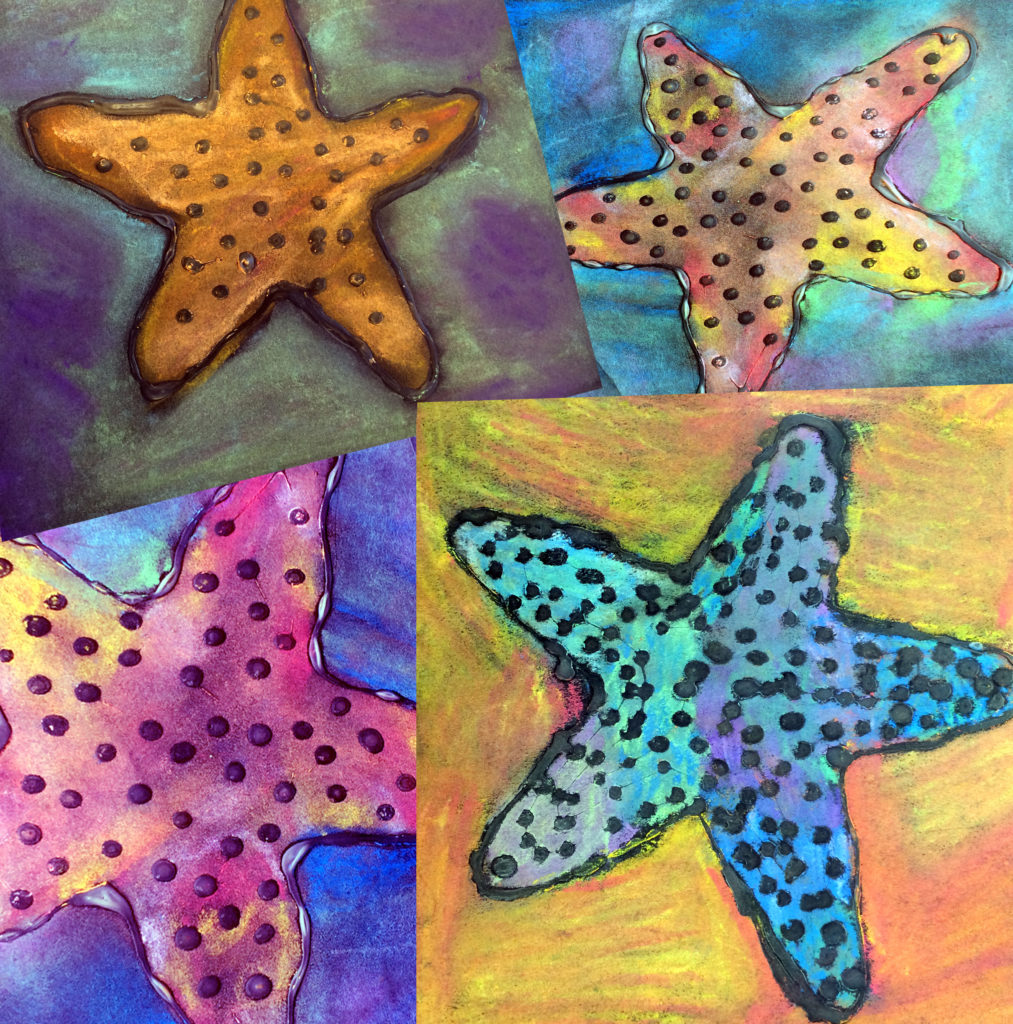 Thanks for stopping by and keep on creating!