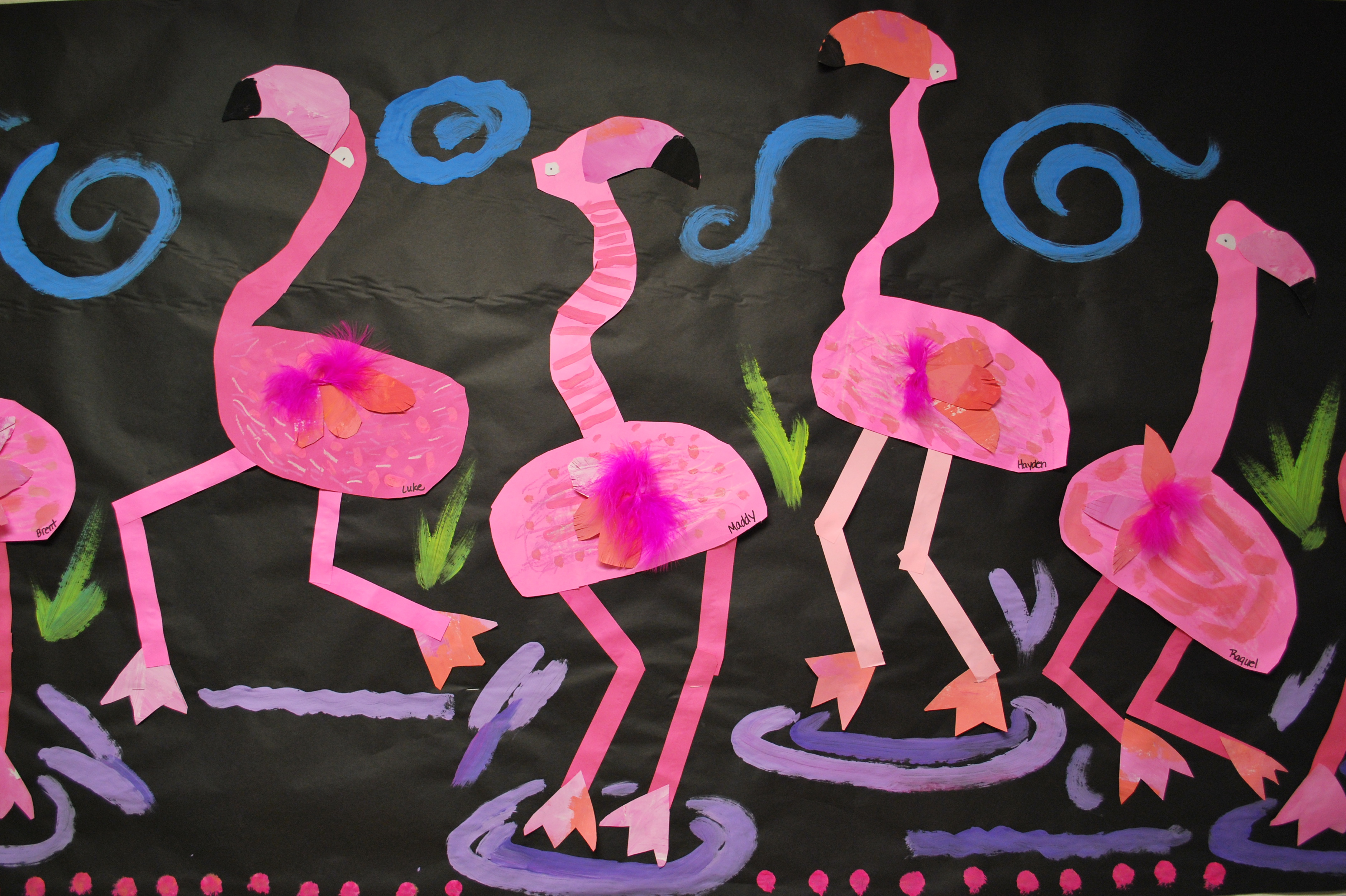 Fabulous Flamingos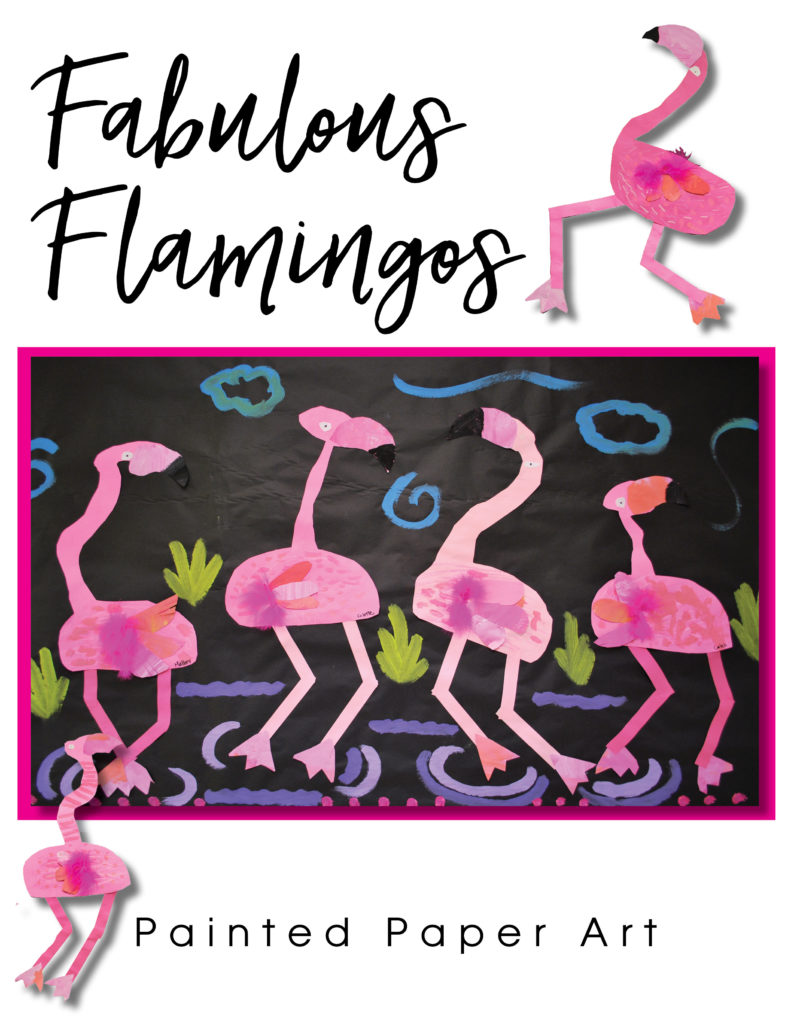 Students created these fabulous flamingos with construction paper, painted paper, oil pastels, feathers and tempera paint.
What you will need
One 9″ x 12″ piece of pink construction paper for the flamingo's body
One 6″ x 12″ piece of pink construction paper for the neck and head
Two 4″ x 6″ piece of pink painted paper for the beak and feet
Four – 1″ x 12″ pieces of pink construction paper for the legs
Scrap painted paper or construction paper for feathers
Glue, Scissors and Pencil
Paint brushes, large round for making the painted paper. See how to create painted paper here.
Black tempera paint for beak
Pink Feathers
One 2″ x 4″ piece of white paper for the eye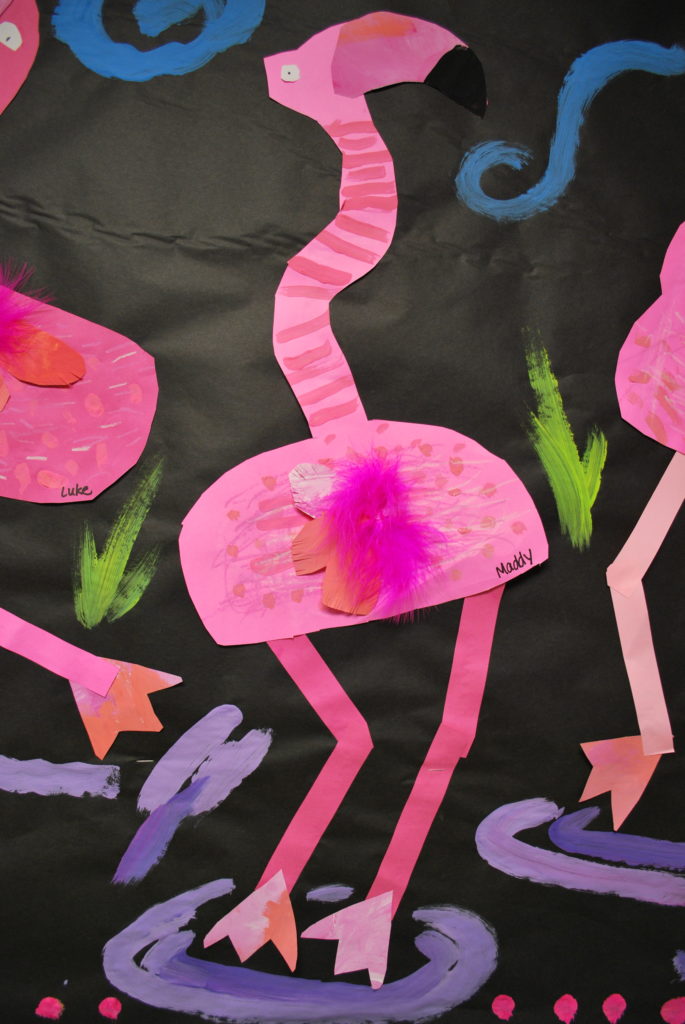 Making the Flamingo Body:
Create the body out of 9 x 12 pink construction paper.
Add a curvy neck with head. TIP: make sure to have the neck be 3 fingers wide. ( you know, little ones tend to work way to small so I suggested the thickness)
Create the legs from strips of pink construction paper and the feet from painted paper cut into two triangles with "w" claws.
Add a curved beak with the 4 x 6 painted paper, then paint the end of the beak with black paint.
Adding the Details
Paint feathers or irregular shapes on the body with pink tempera paint. To finish the flamingo add fun pink feathers and create an eye out of white paper then glue down.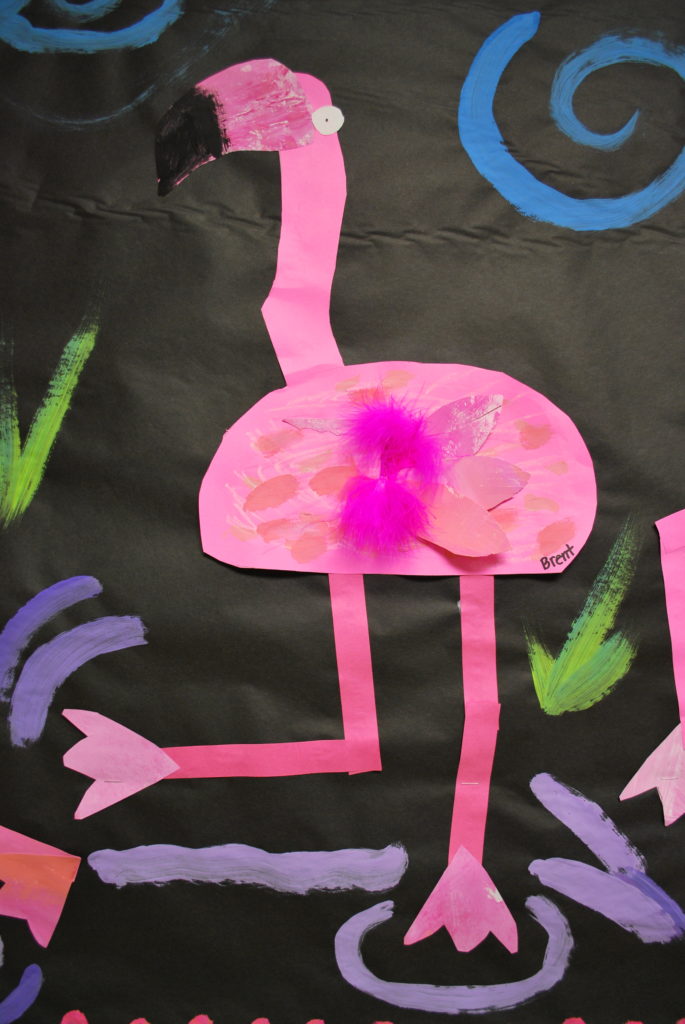 Glue down onto large display paper and paint fun, tropical leaves and ripples in the water.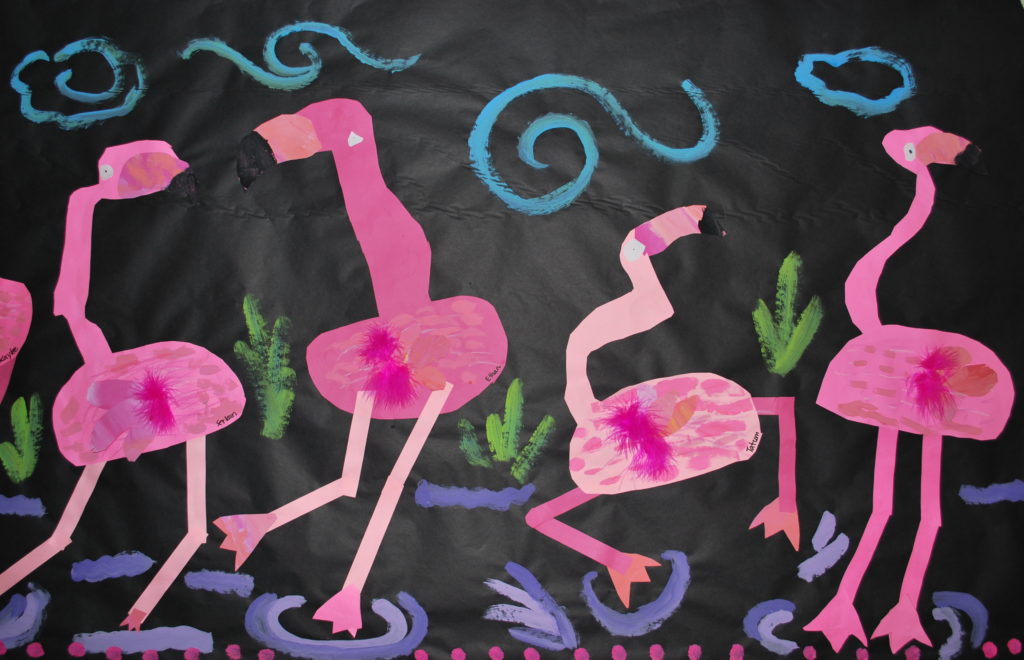 National Geographic has a slide show all about flamingos. Check it out HERE
Also, check out this adorable book that shows different silly movements by an sweet flamingo. Connecting literature to art is a perfect extension to an activity for kids.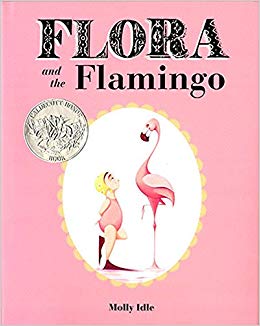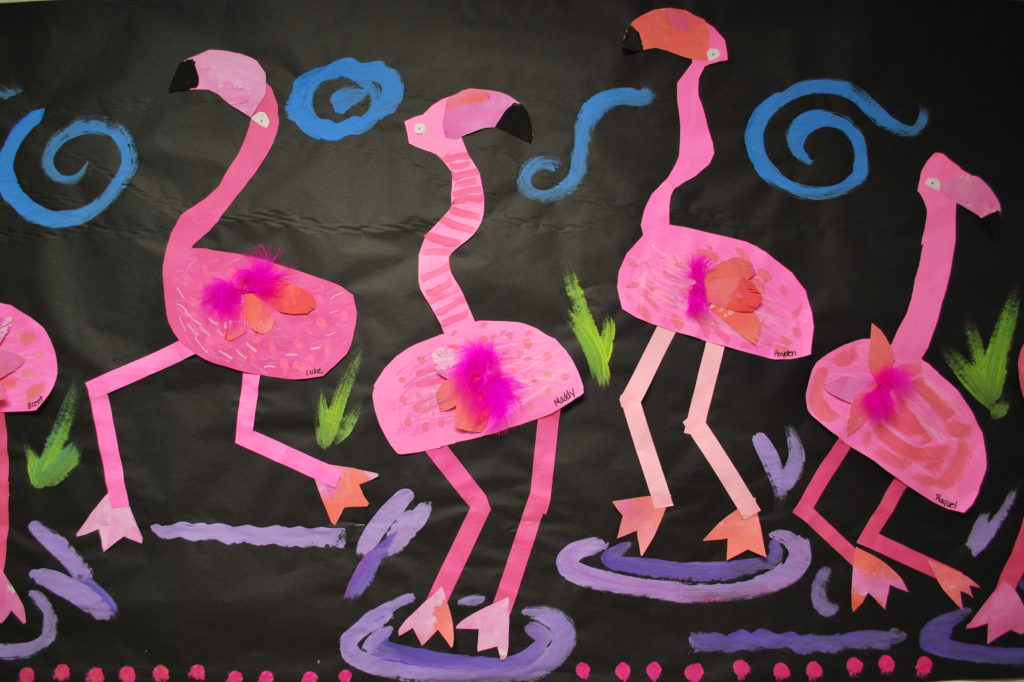 Enjoy creating!!!!