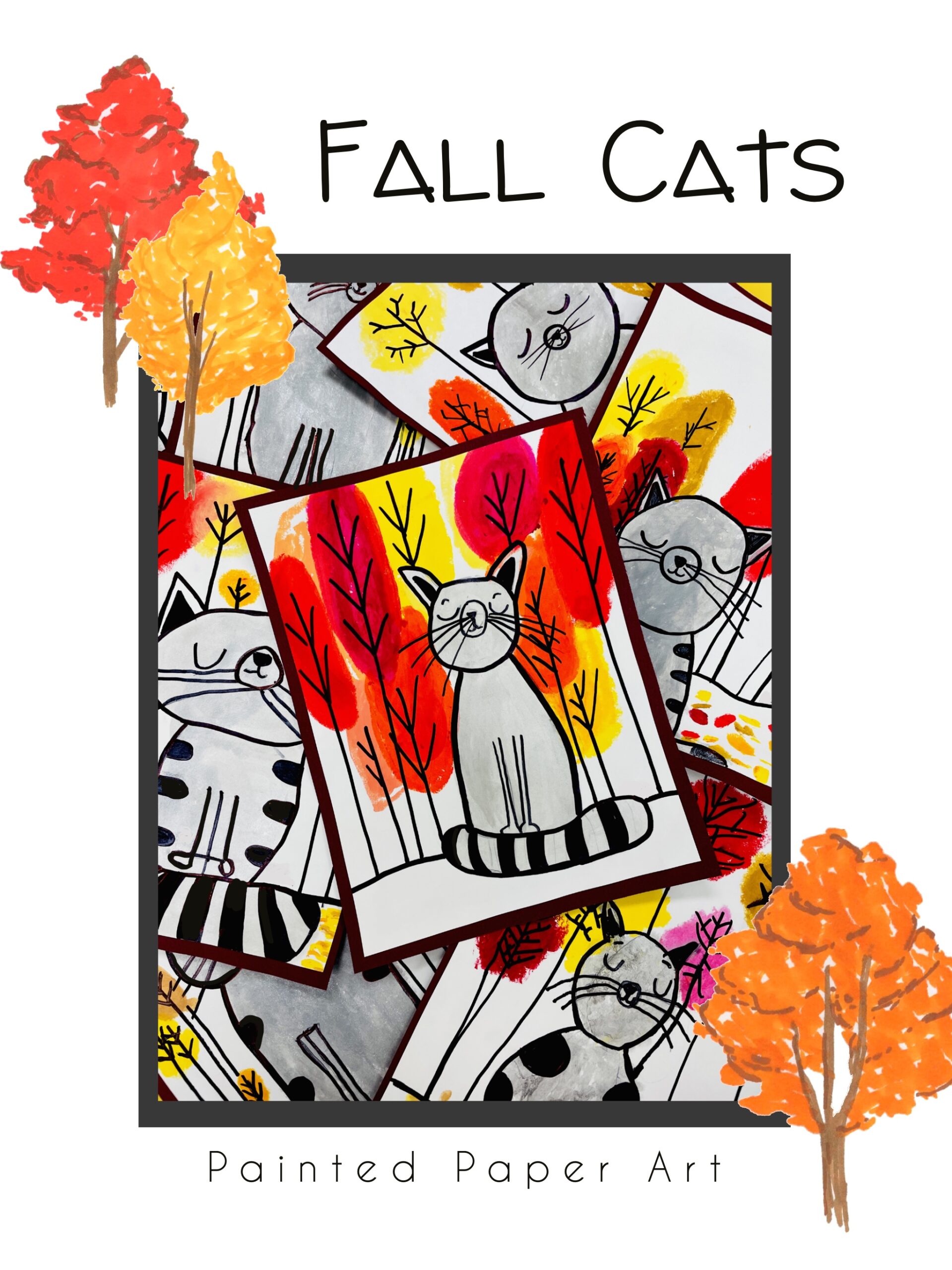 Fall Cats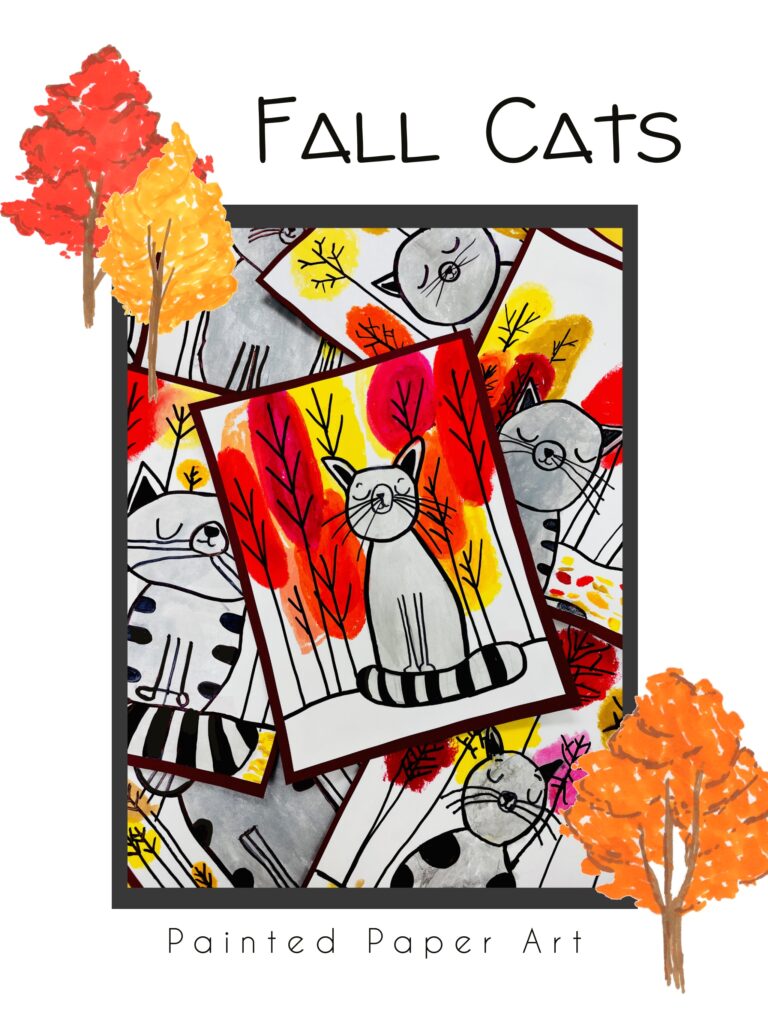 Want a colorful project that incorporates color, line and shapes while connecting to children's literature? This project is purrrfect!
My students loved creating these adorable cats inspired by this fun book, It's Fall, by Renee Kurilla. Bright, warm colored trees and gray cats make these pieces of art a striking display for all love.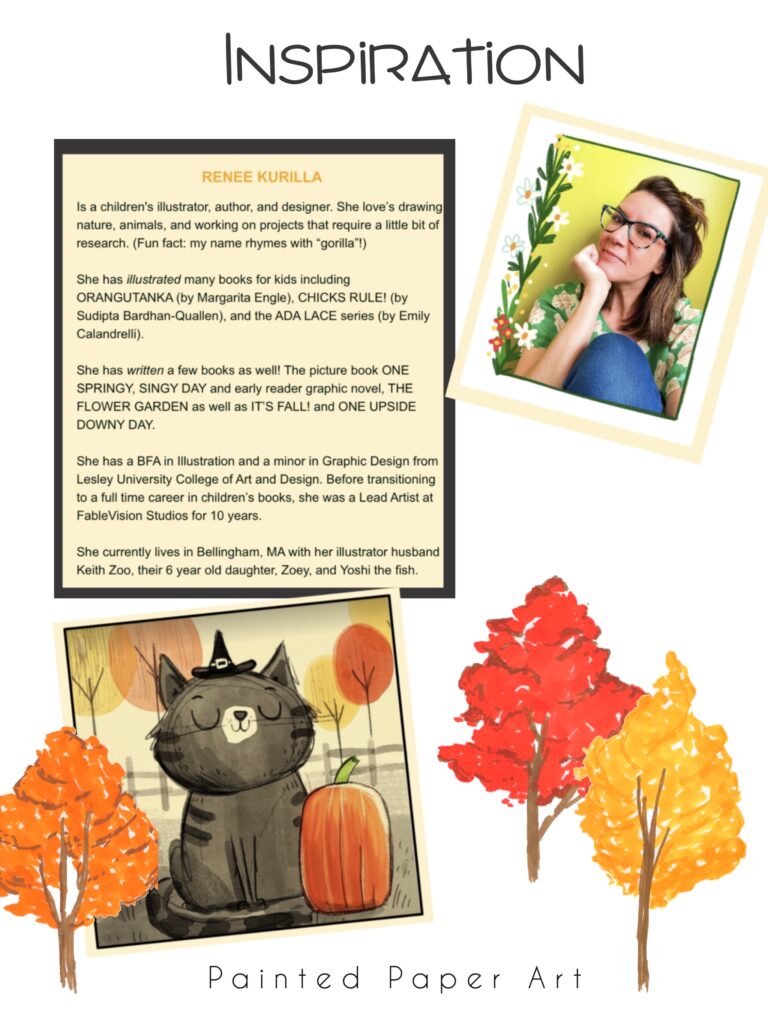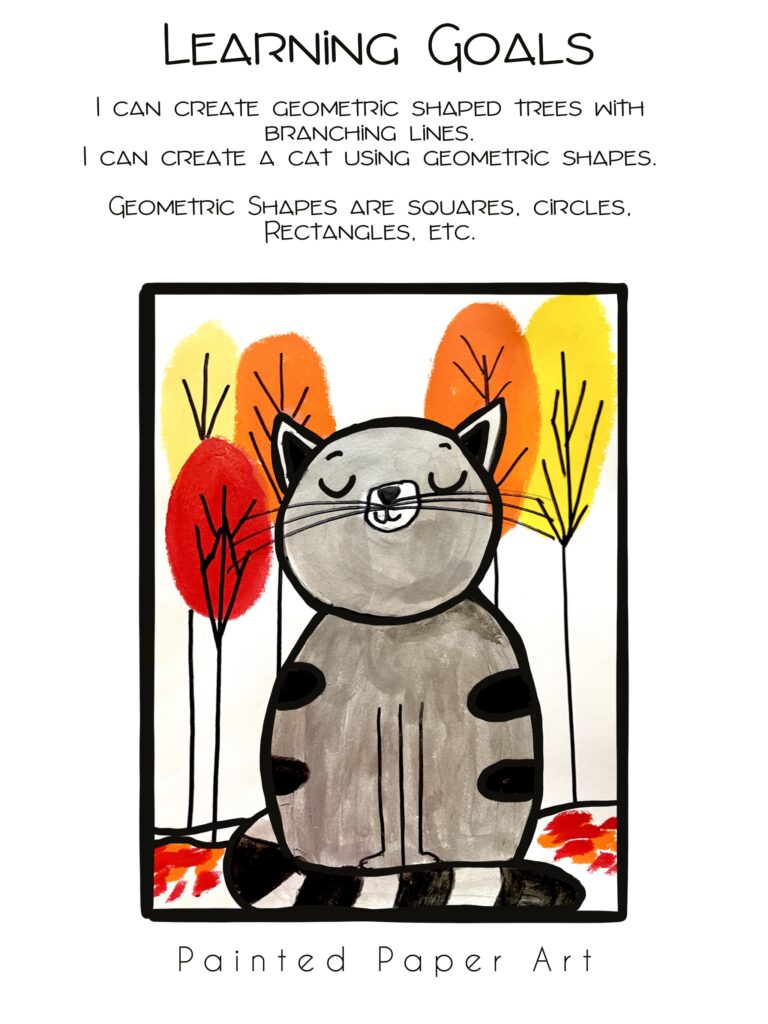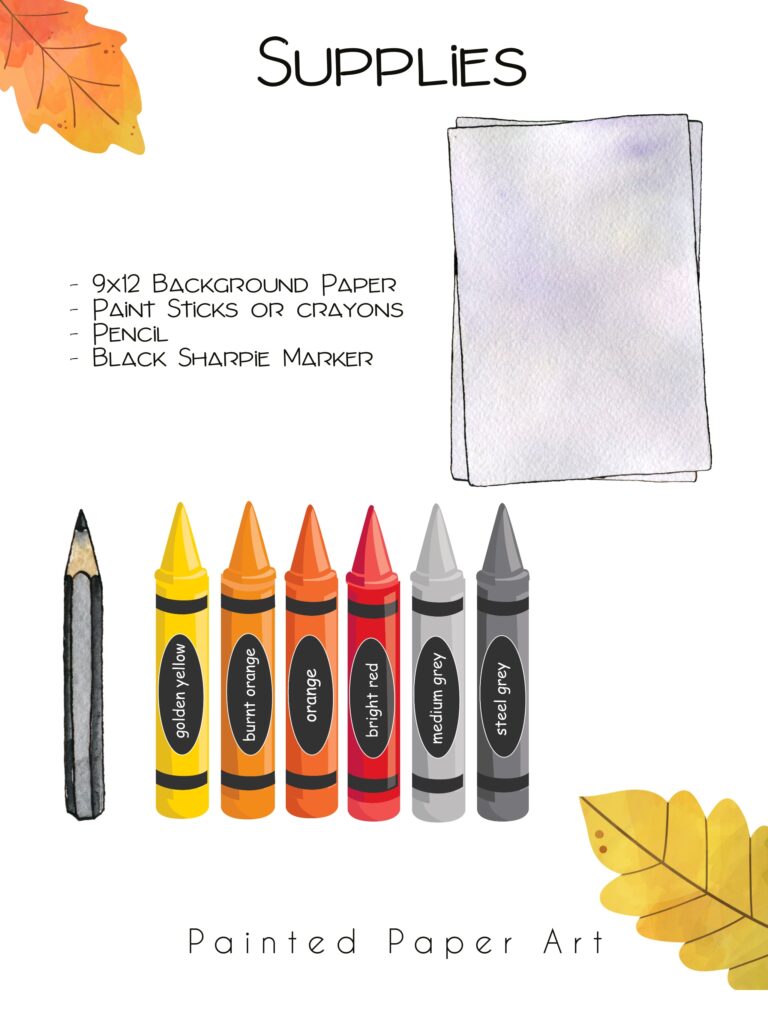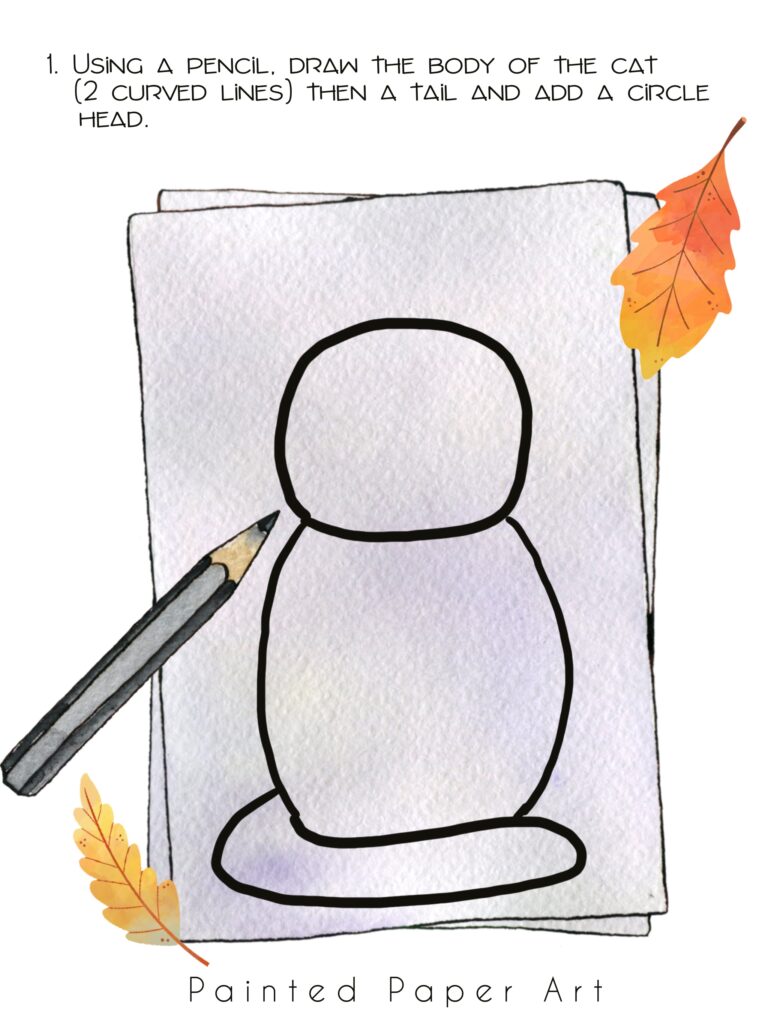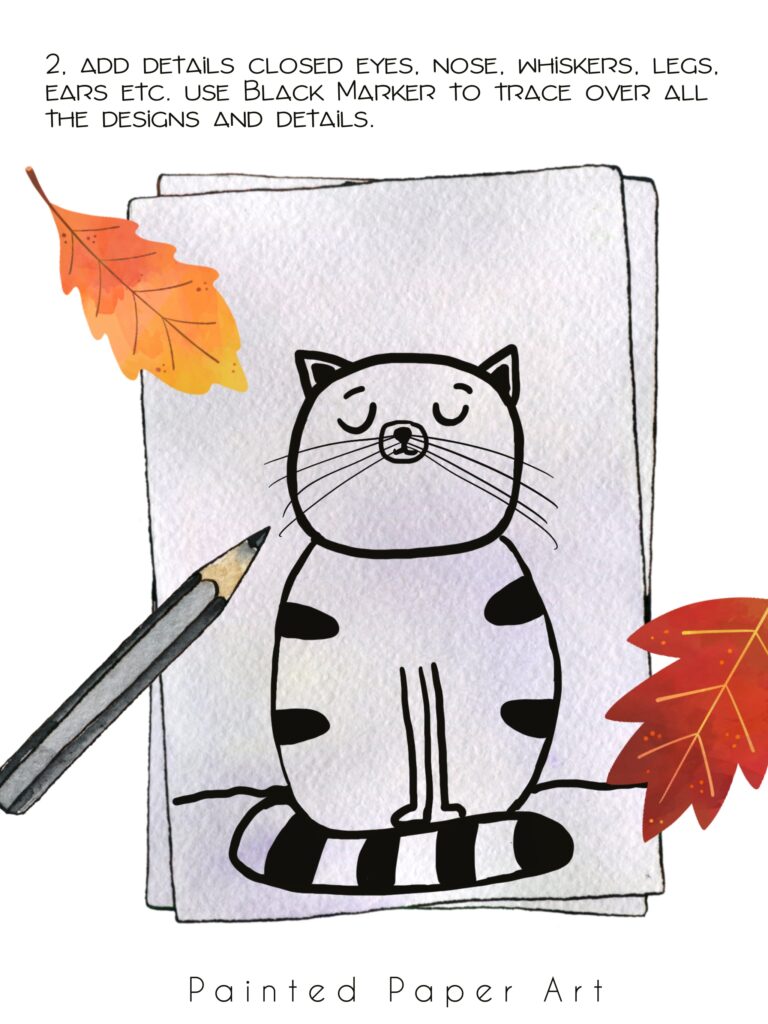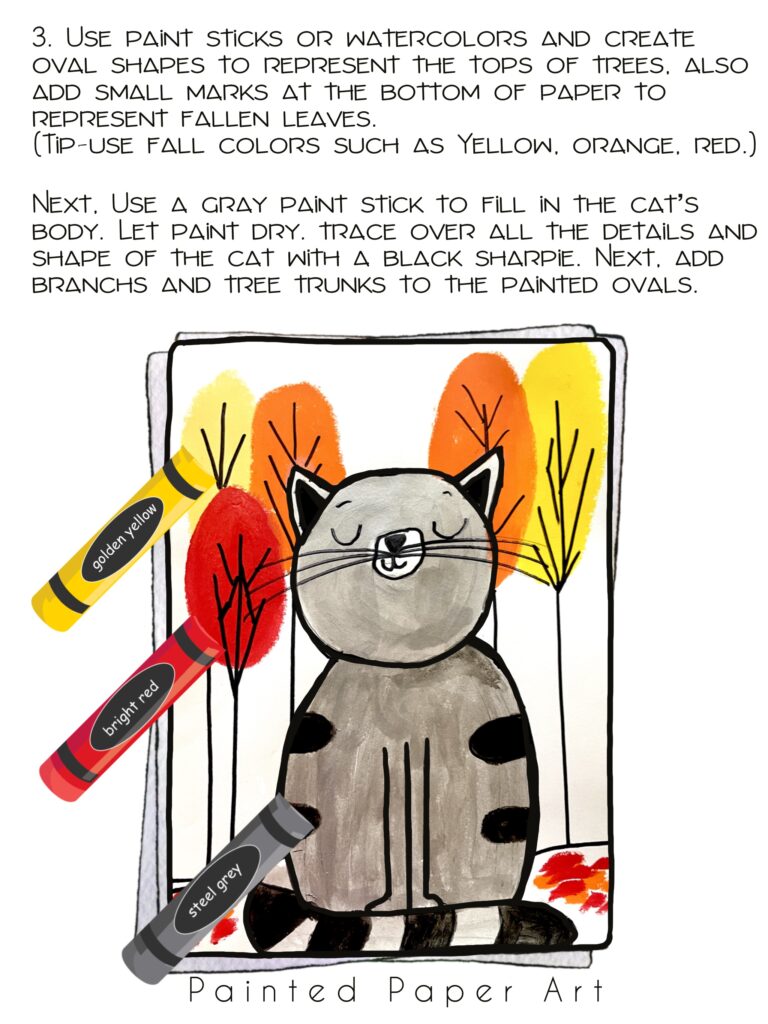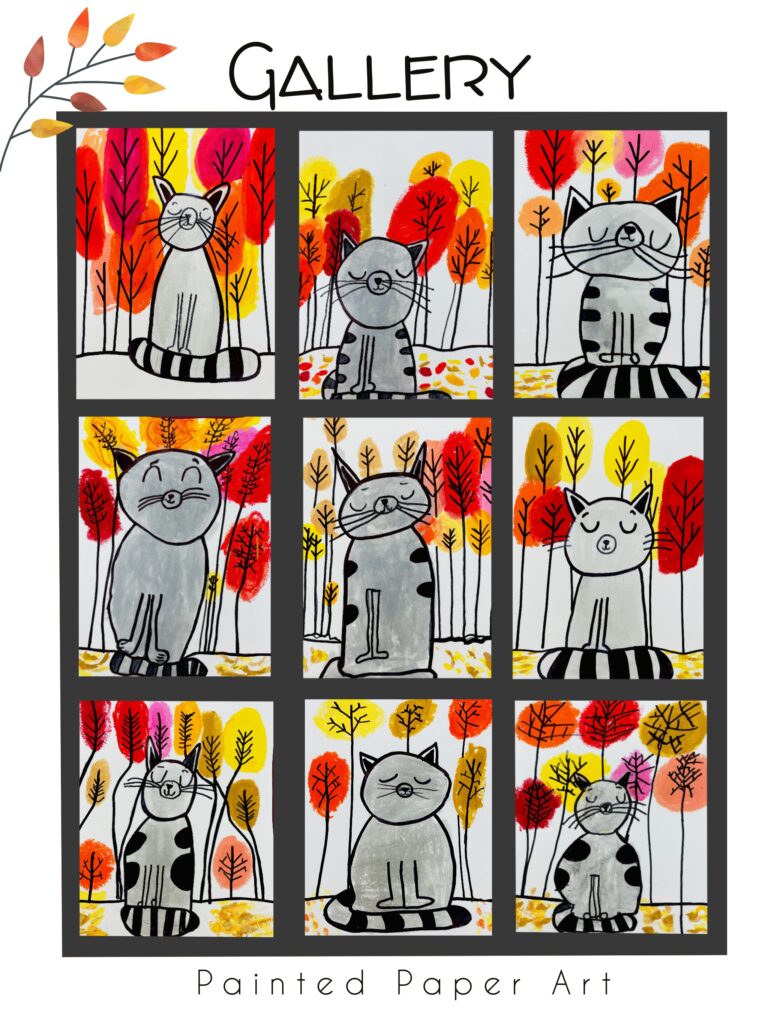 Fall is PURRR•••FECT to enjoy the beautiful colors of nature!