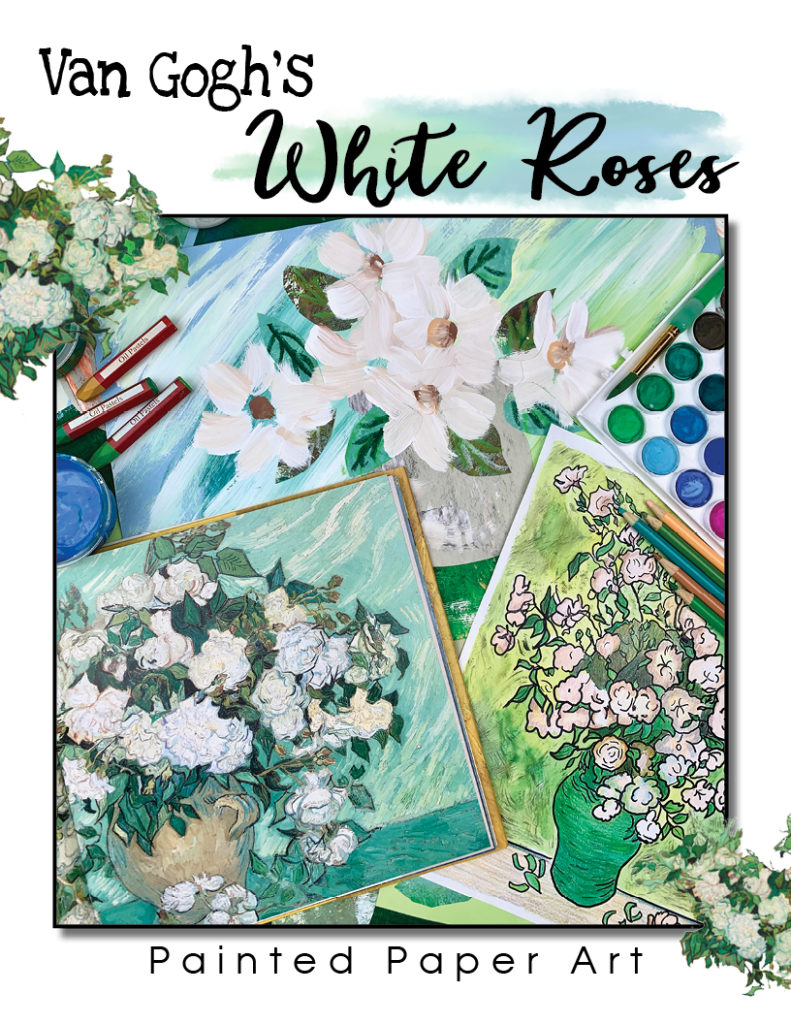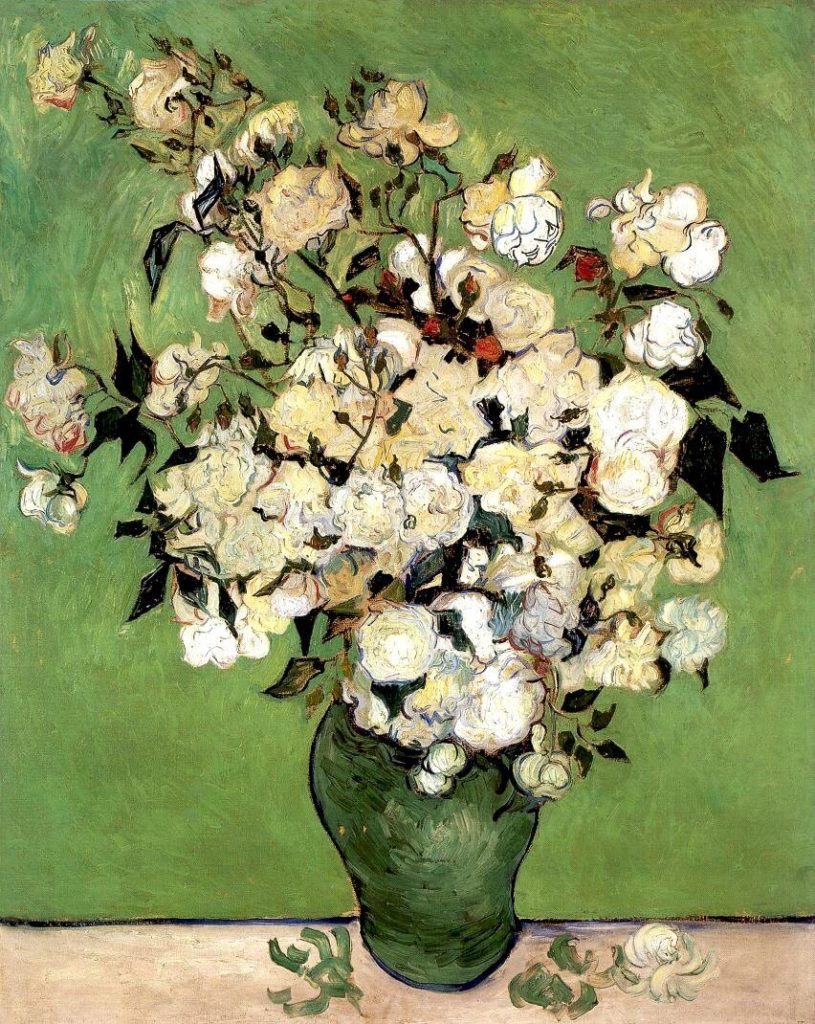 In May 1890, during the final three weeks before leaving the hospital in Saint-Rémy, Van Gogh painted a beautiful group of four still lifes, two paintings containing Roses and two containing Irises.
He wrote his brother Theo, saying he had "worked as in a frenzy. Great bunches of flowers, violet irises, big bouquets of roses…"
Van Gogh did not have any connections to roses. He saw all blossoming plants as celebrations of birth and renewal—as full of life. That feeling of rebirth is shown here by the fresh spring green of the background. Originally, the roses were pink but the color has since faded.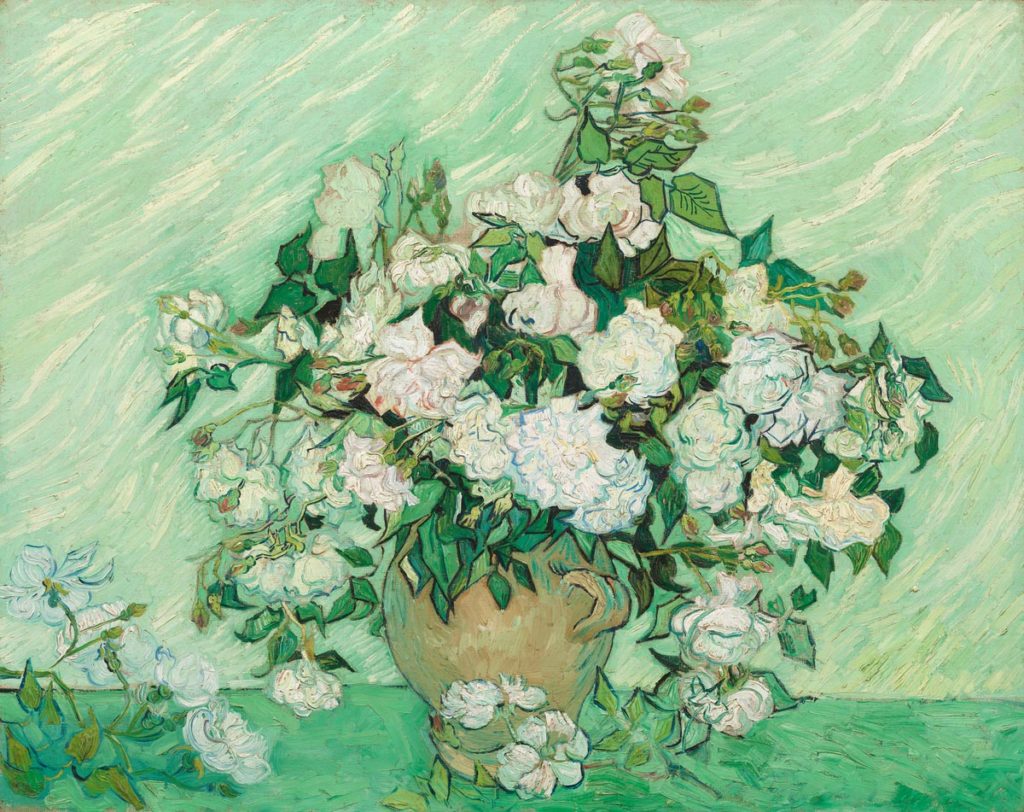 Children love the process of painting and will adore this lesson creating painted paper to use in this mixed media project. This lesson uses tempera paint, construction paper, and oil pastels for a perfect Spring project. Also, you can easily print the coloring sheets and create stunning paintings using simple watercolors and colored pencils.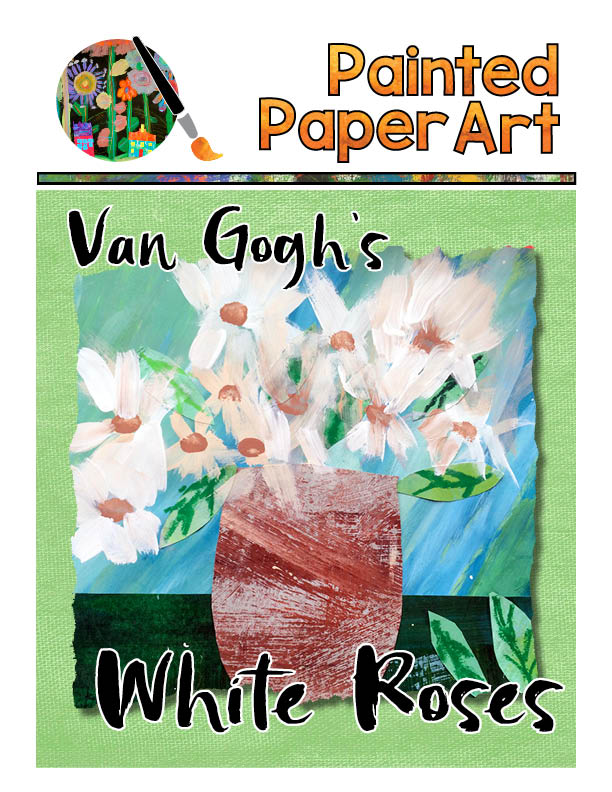 This 19 page-PDF features an easy to follow art lesson, complete with full color photos.
– Gallery containing examples of students' artwork
– Vocabulary cards
– Reproducible coloring sheets
– Two full color 8.5 x 11 Van Gogh's "Roses" prints
– Two postcard sized " Roses" prints
– "I Can" Statements
– Directions for "How to Make Painted Paper"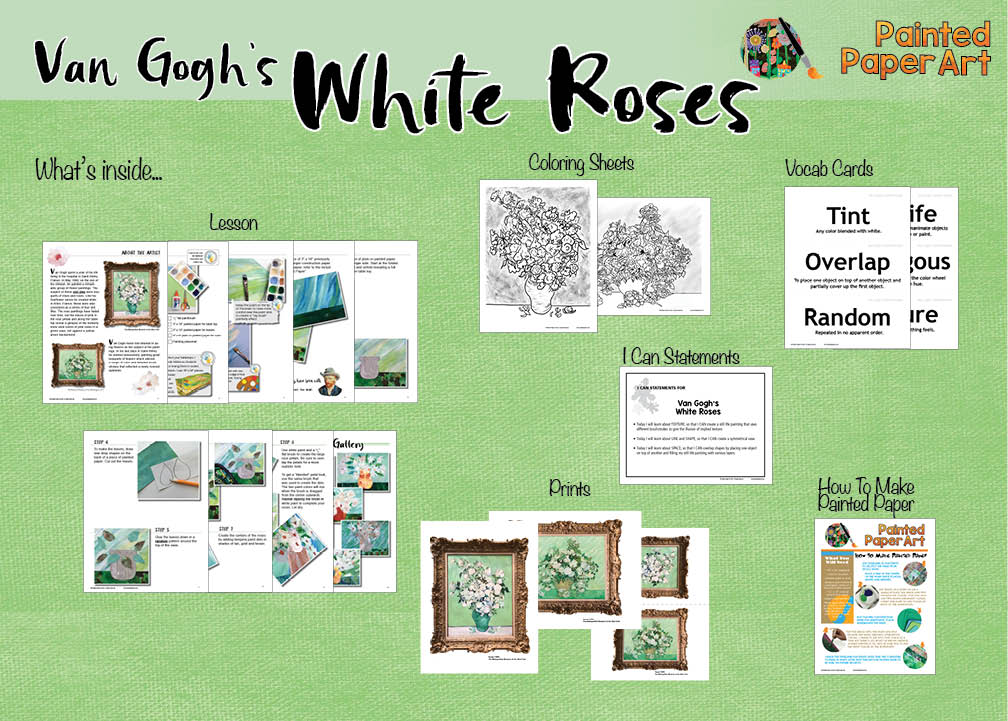 Mixed Media Still Life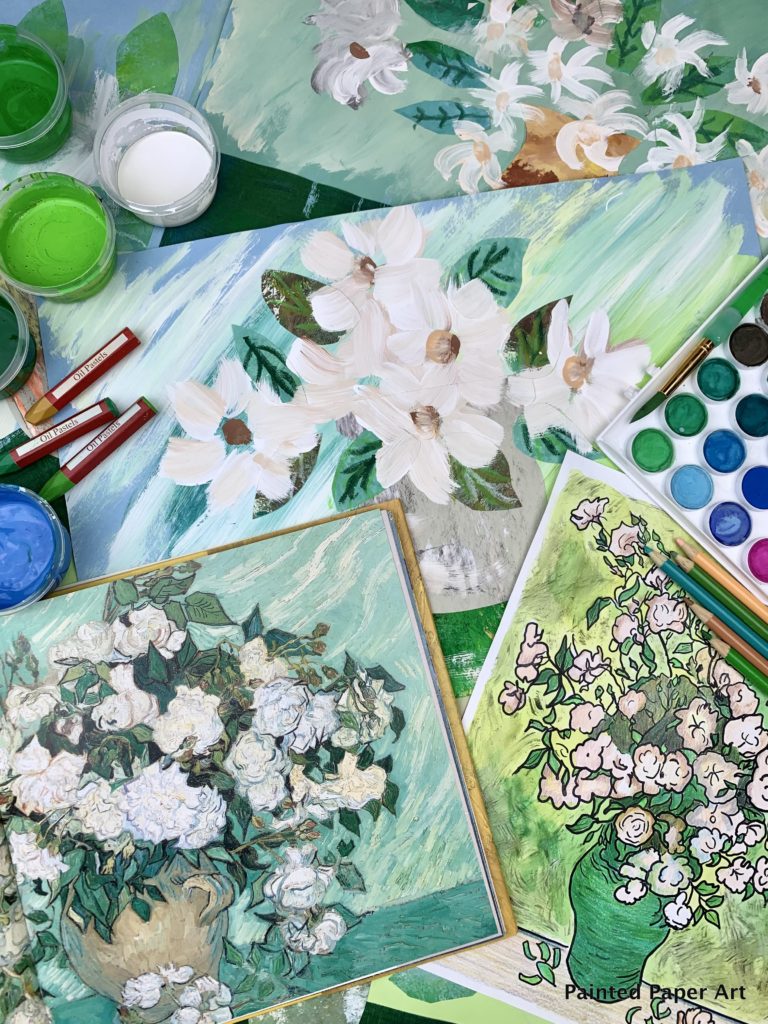 Reproducible Coloring Sheets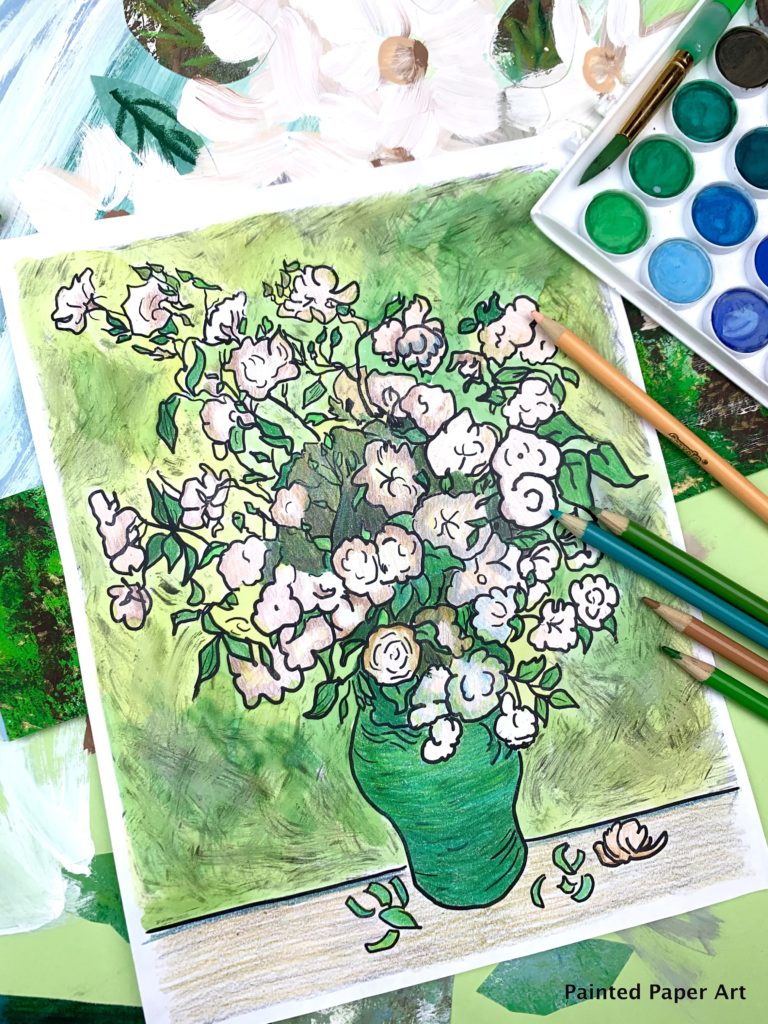 Paint some JOY! Keep on Creating!