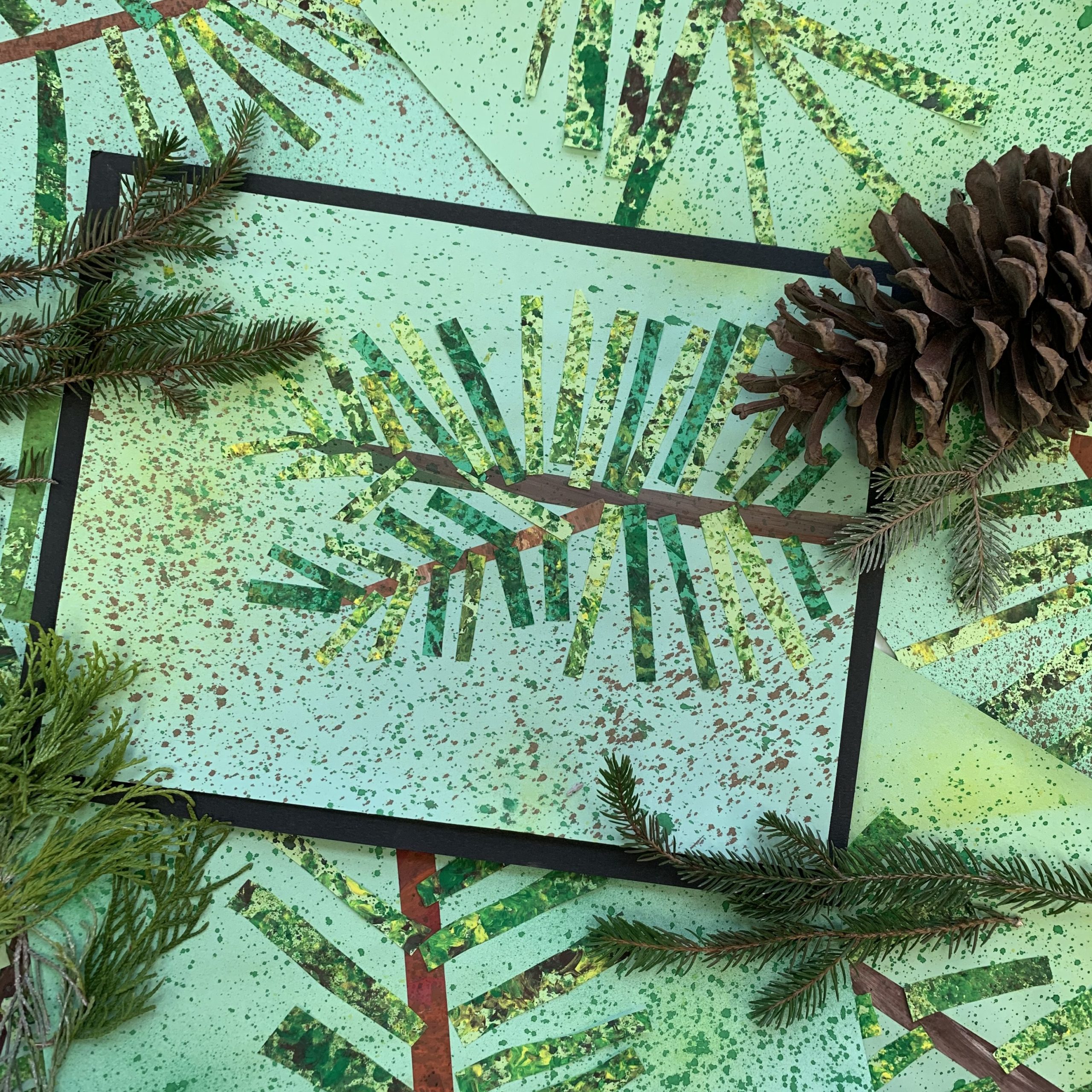 Pine Branches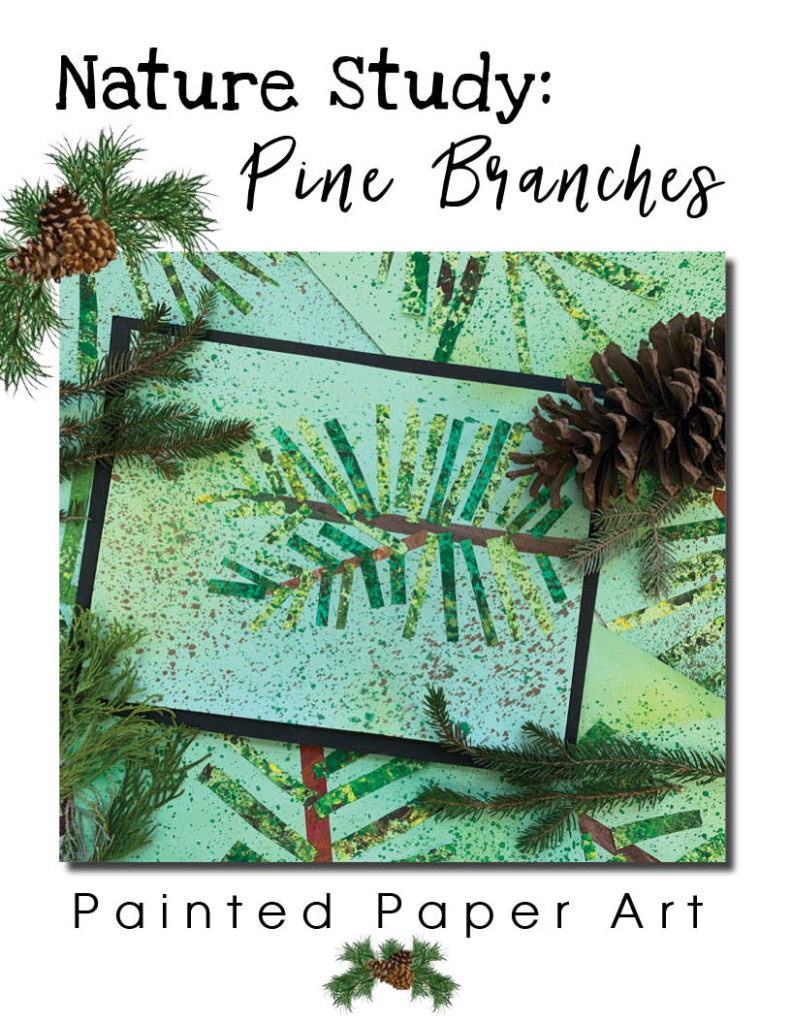 Inspiration
Pine trees are different from other trees because the pine branches have needles instead of leaves.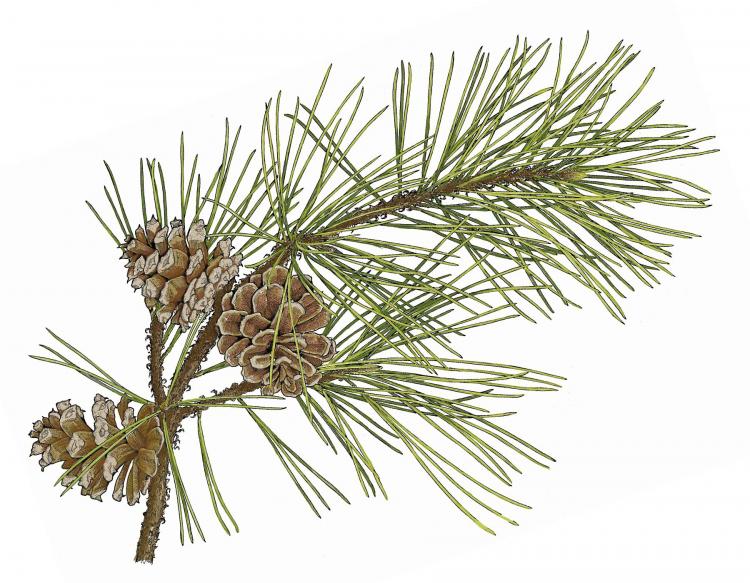 Supplies Needed
One 9″ x 12″ piece of blue or green construction for the background
Strip of brown paper
Various shades of green construction paper for the pine tree branches (Painted paper is great for this project)
Scissors
Glue sponges
Watered down brown paint or brown liquid watercolor in a spray bottle
Paintbrushes and/or painting tools
Directions
1. Select one light green and one dark green piece of painted construction paper. If you do not have painted paper use light and dark green paper.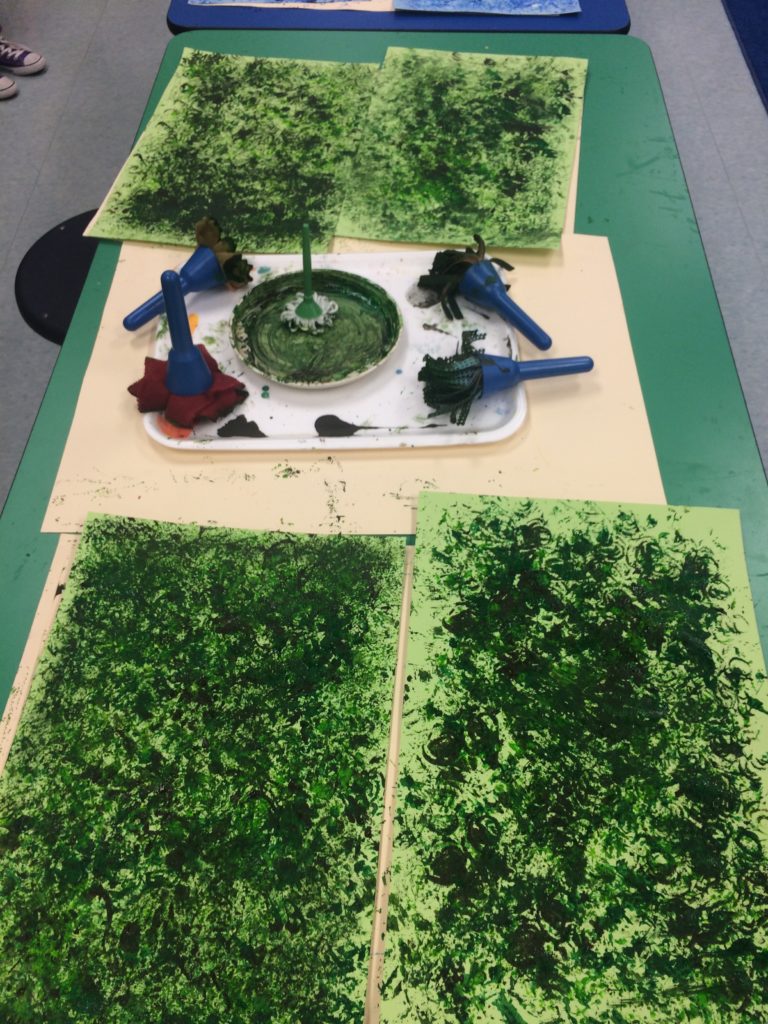 Want to know how to create fun, process oriented painted paper? Check out this post HERE
2. Cut the paper into thin, short strips and one long brown strip to create the main branch.
3. Gently tap each green strip onto the glue sponge and place it onto the background paper.
I suggest to overlap different shades of green needles off of the main branch as children glue down each piece.
4. Once the needles are all glued in place, lightly spray the project with brown liquid watercolors and let dry.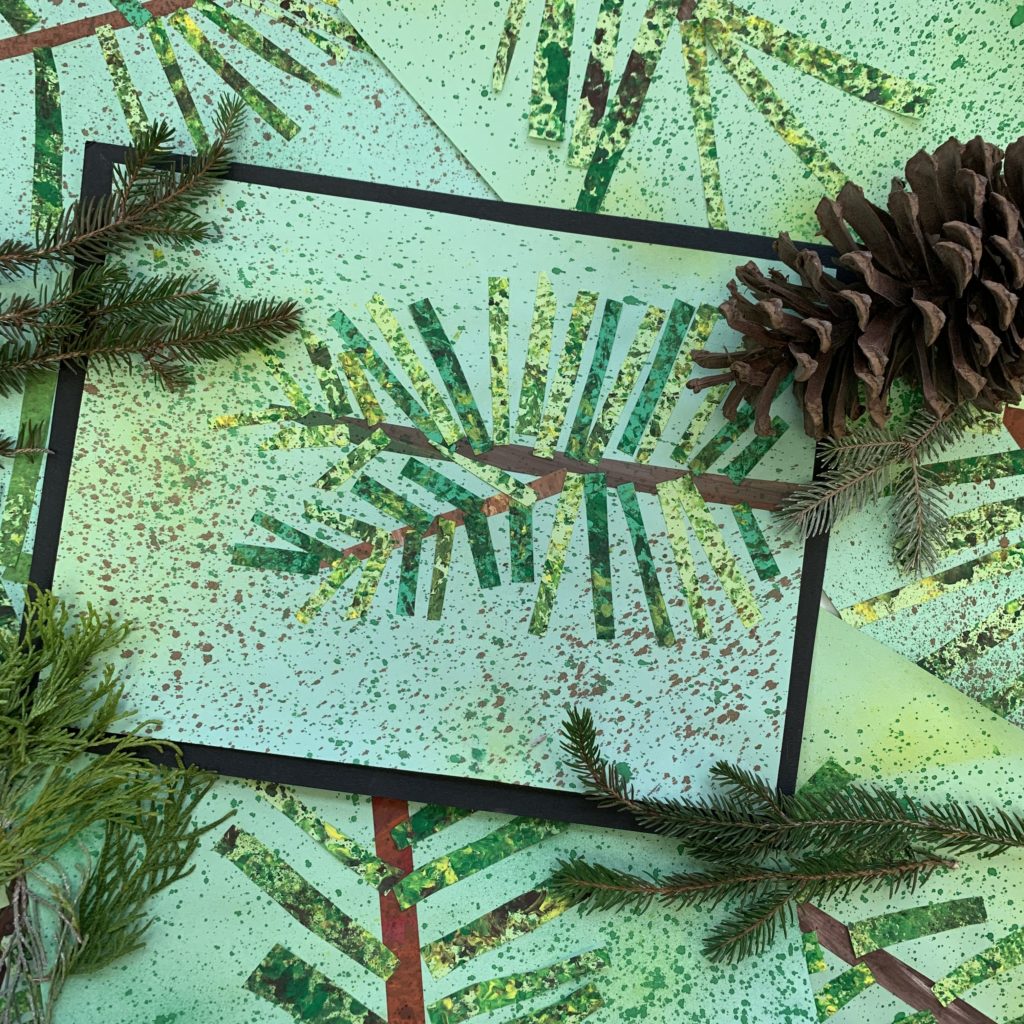 Keep on Creating!