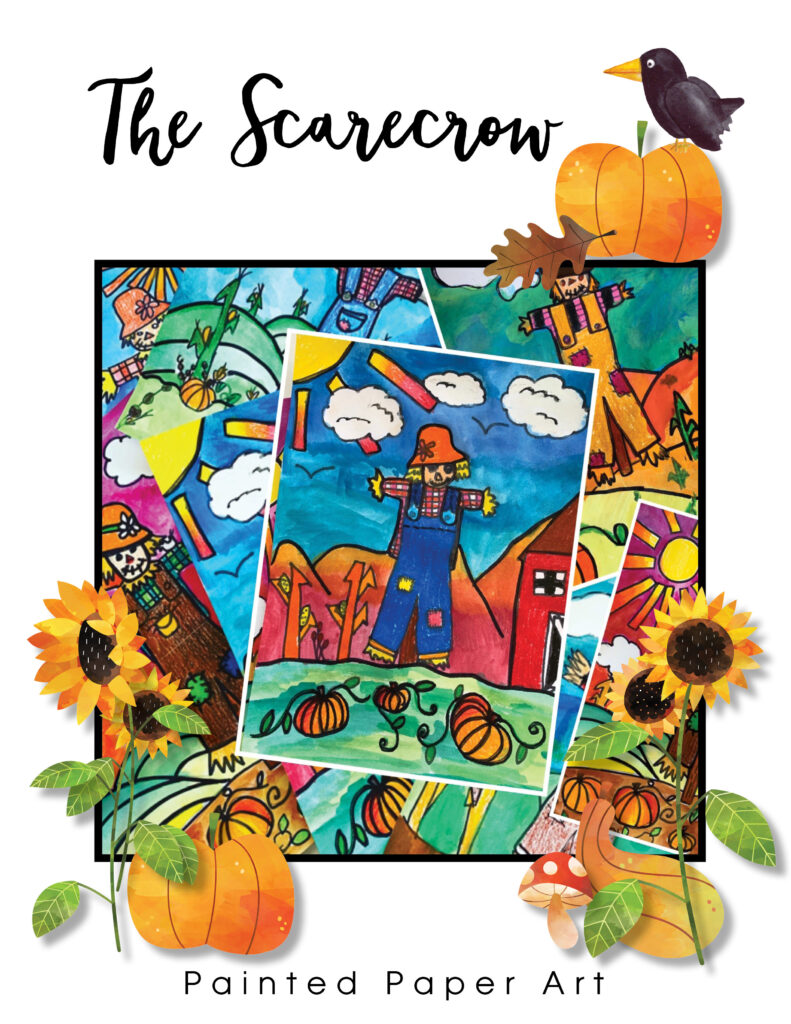 Scarecrows are always a favorite for children to create during the Autumn months. This project is one that we repeat as my little artists love drawing their scarecrow and adding a fun landscape.
Did you know the first recorded scarecrow was by the Egyptians to protect their wheat fields from flocks of birds. During medieval times, the scare tactic did not involve an scarecrow, but rather children ran the fields making loud noises to scare off the birds.
The effect scarecrows is almost temporary. Birds get use to the scarecrow and resume their habits. However, moving your scarecrow to different places every couple of days will stop them.
An effective scarecrow should wear previously worn or old clothes with the lingering scent of a human.
Scarecrows should not be the only means of keeping birds from your crop fields; however, they can be a temporary measure and are very festive for the fall!
I designed this easy to follow handout to download when your little artist create their own. Enjoy!
Step One: Draw out the different parts of the scarecrow.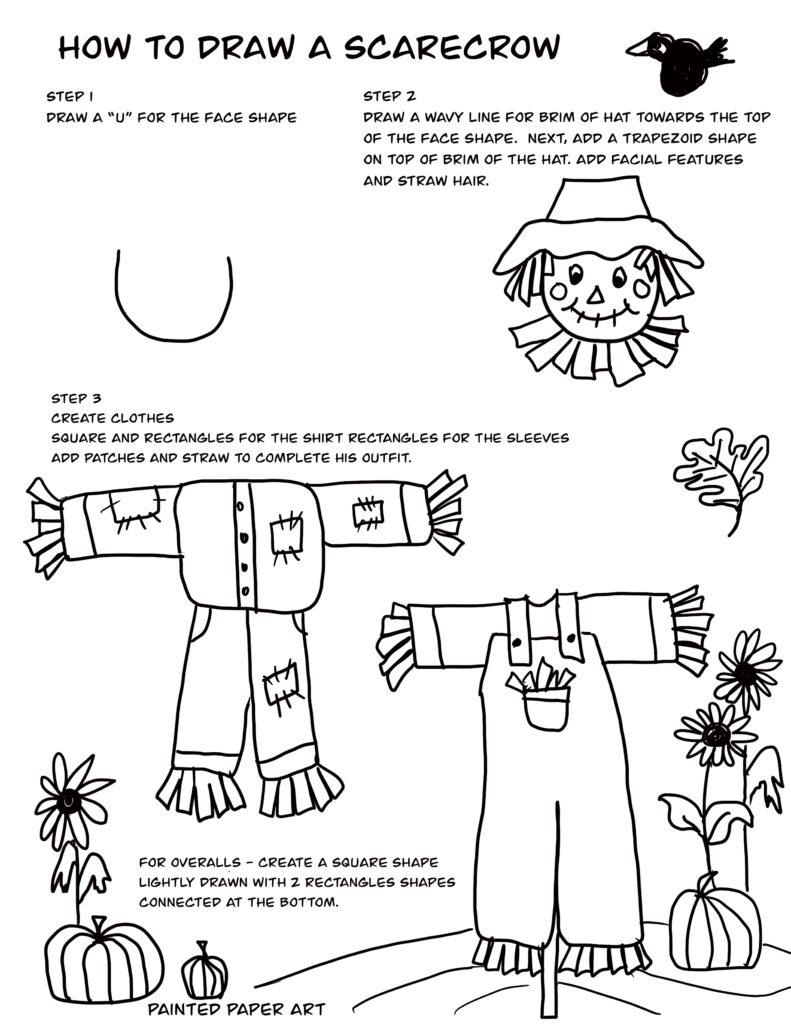 Free download handout in the shop.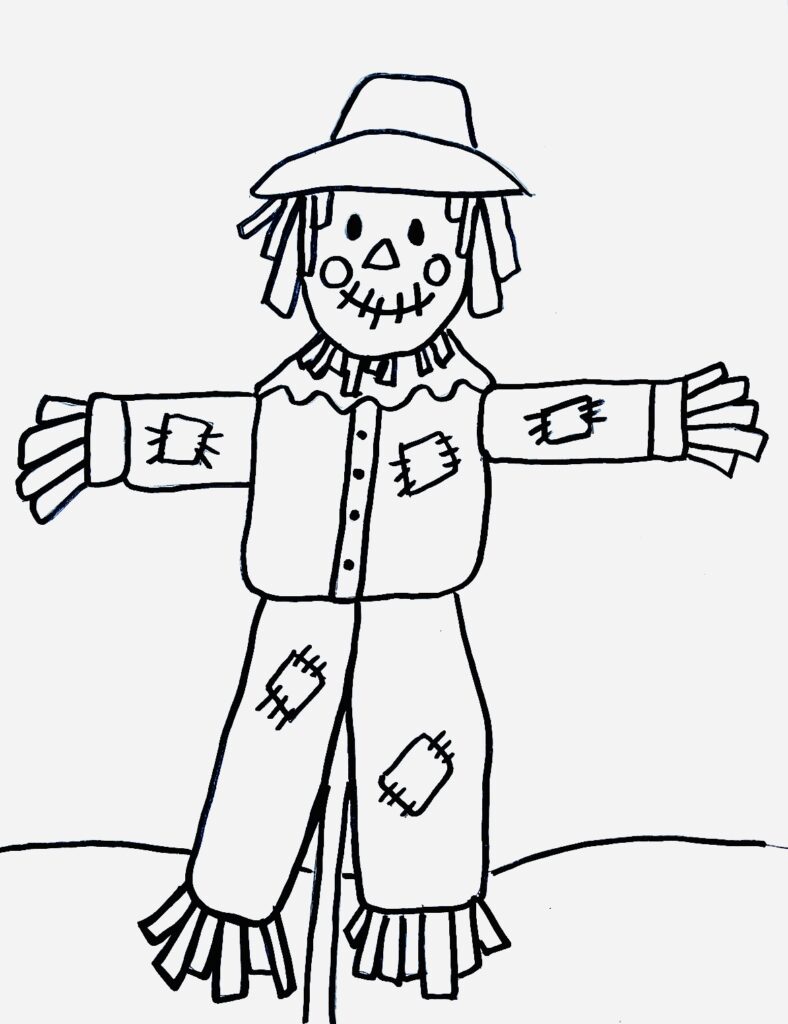 Step 2: Color in the scarecrow with crayons.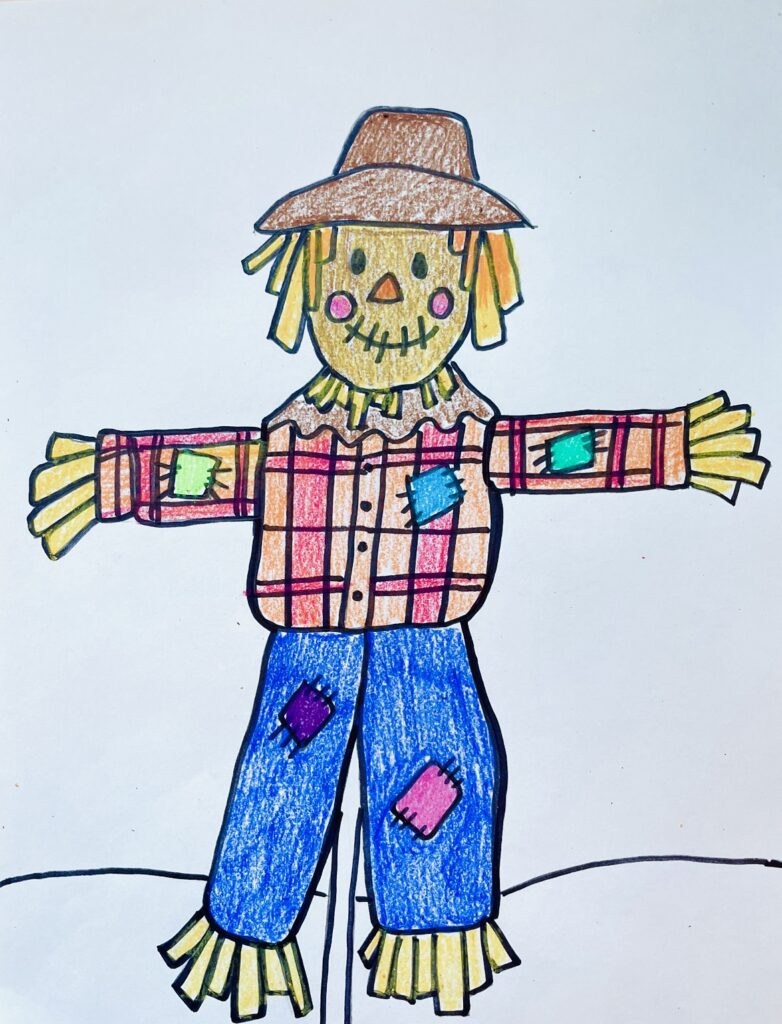 Step 3: Paint the background with watercolor paints
Step 4: Add painted paper pumpkins and sun.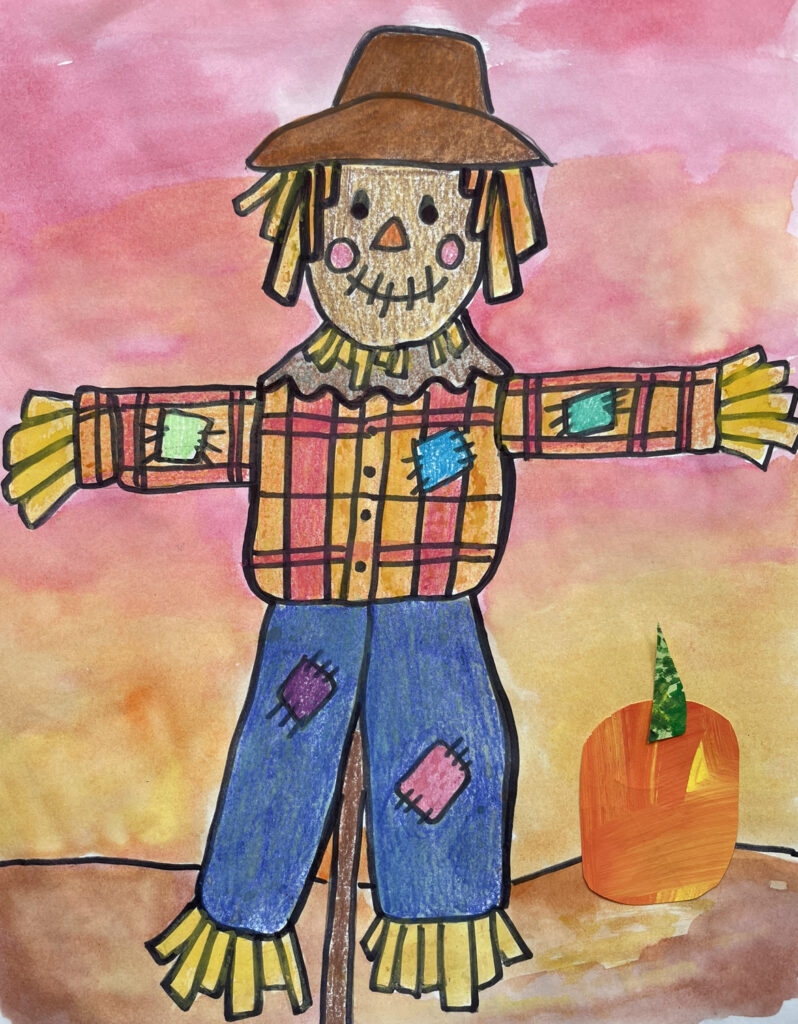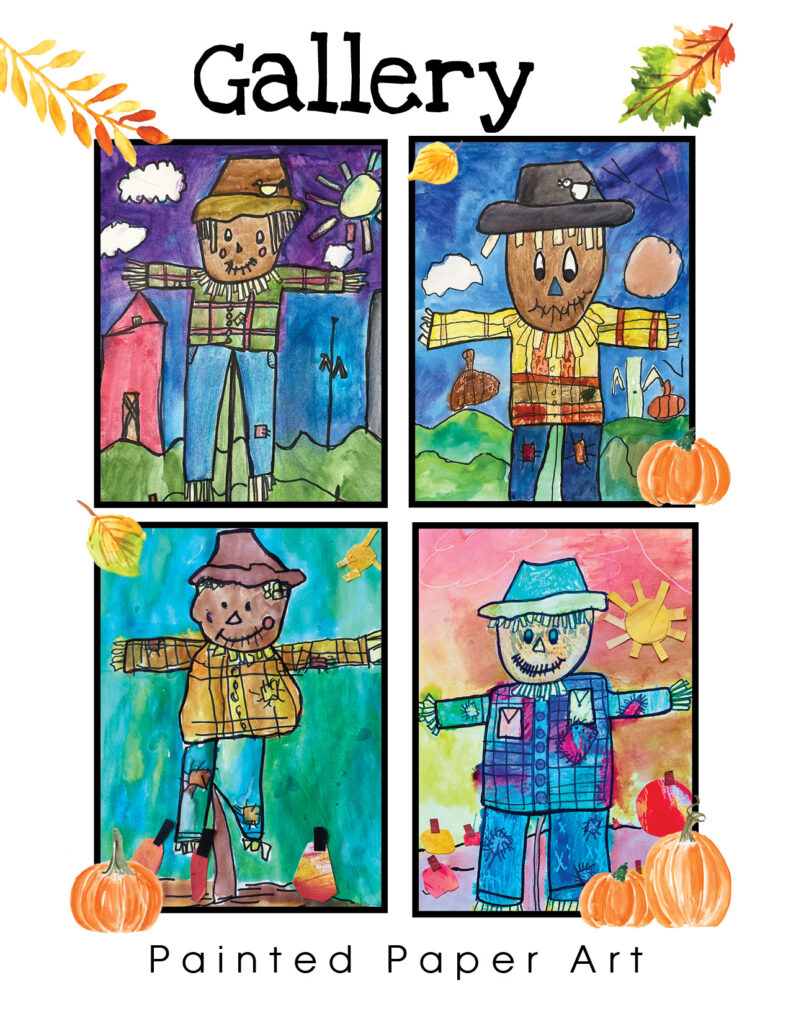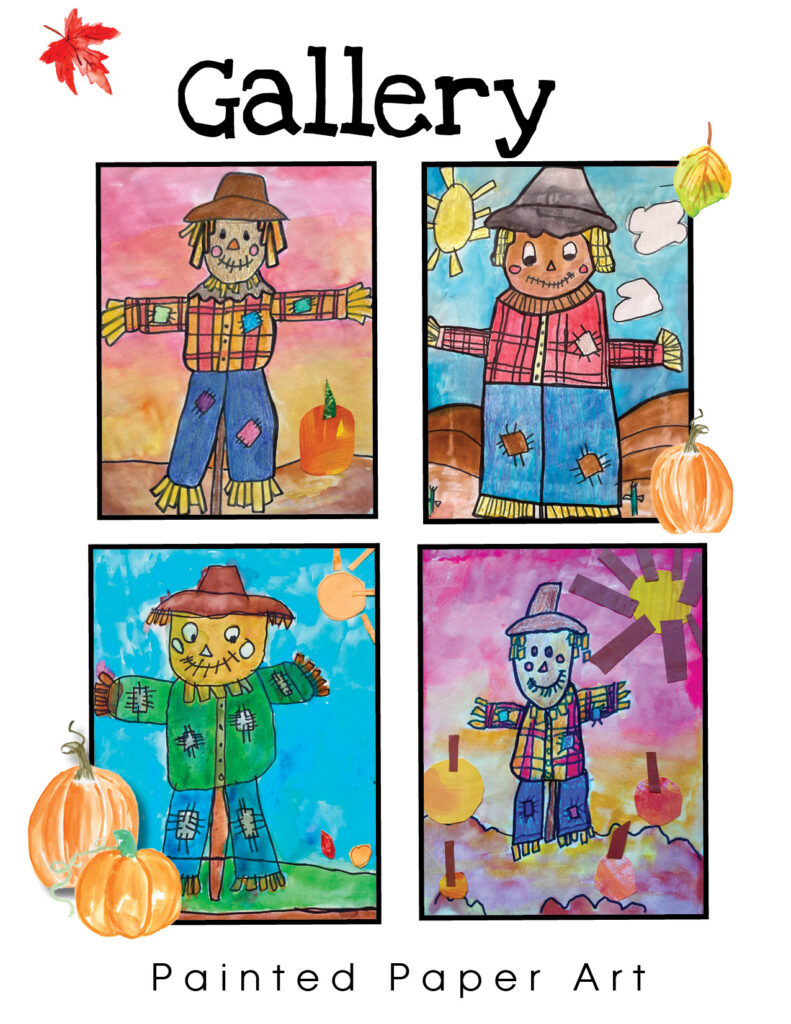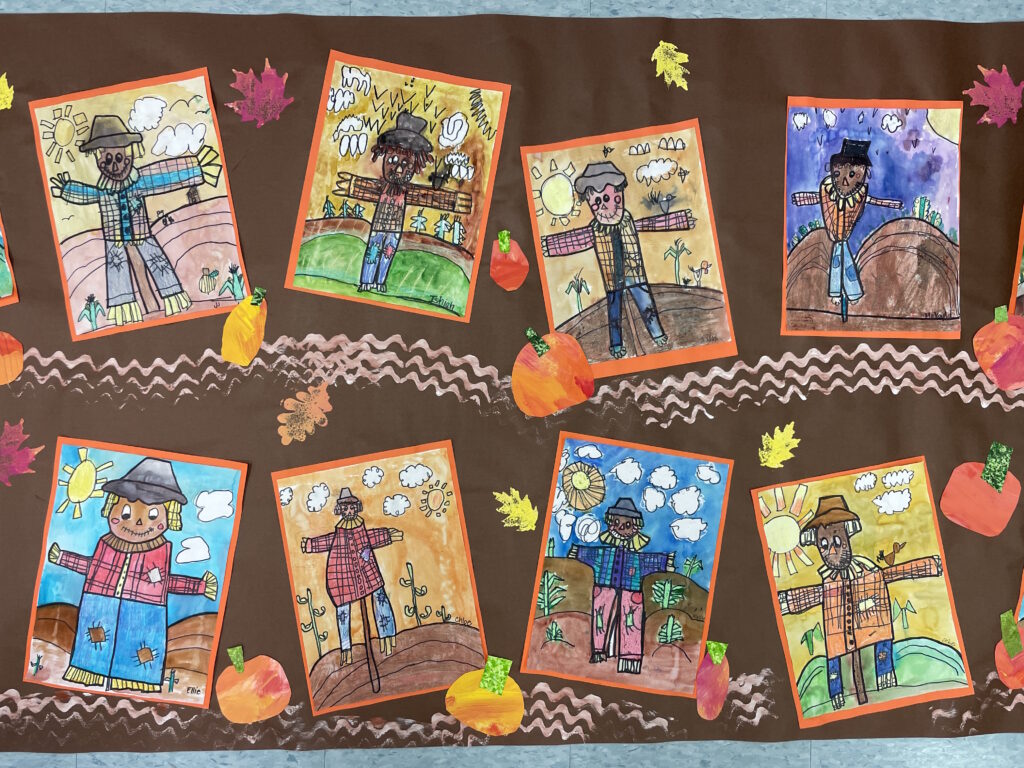 Keep on Creating!