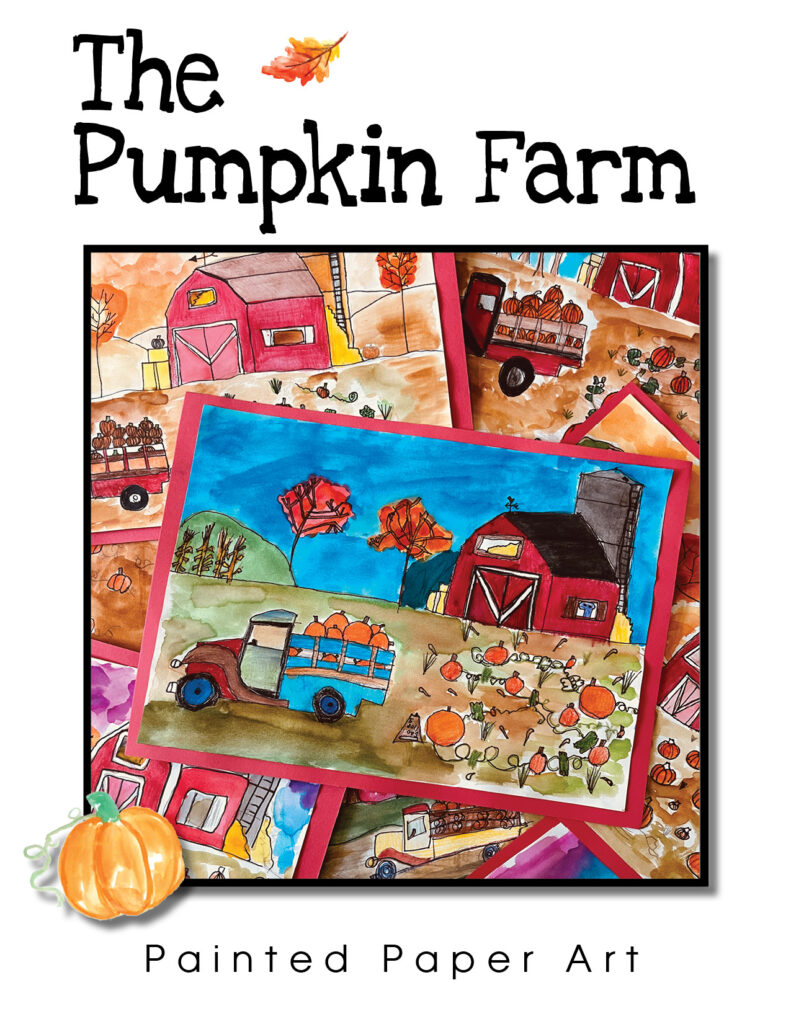 Inspirational Background
Cool air, crunchy leaves and bright orange pumpkins is the highlight of October for my students. Field trips to the nearby farms to pick pumpkins is a fall favorite. We discussed what is found at a pumpkin farm. Here are a couple photos of our local farms and their produce.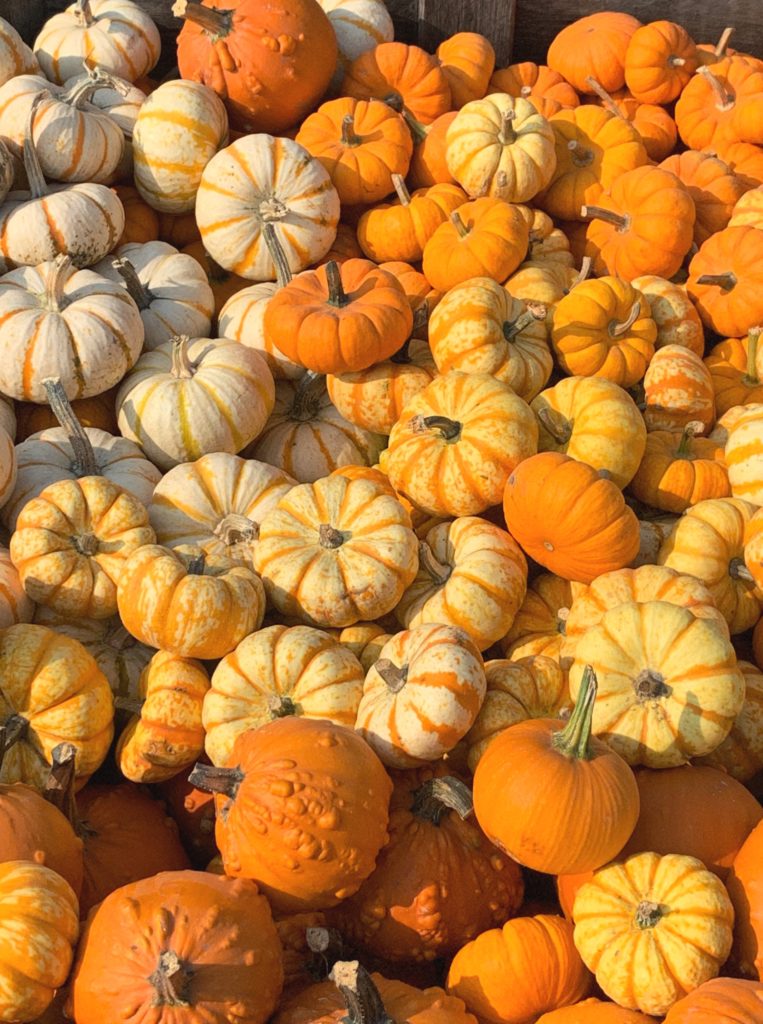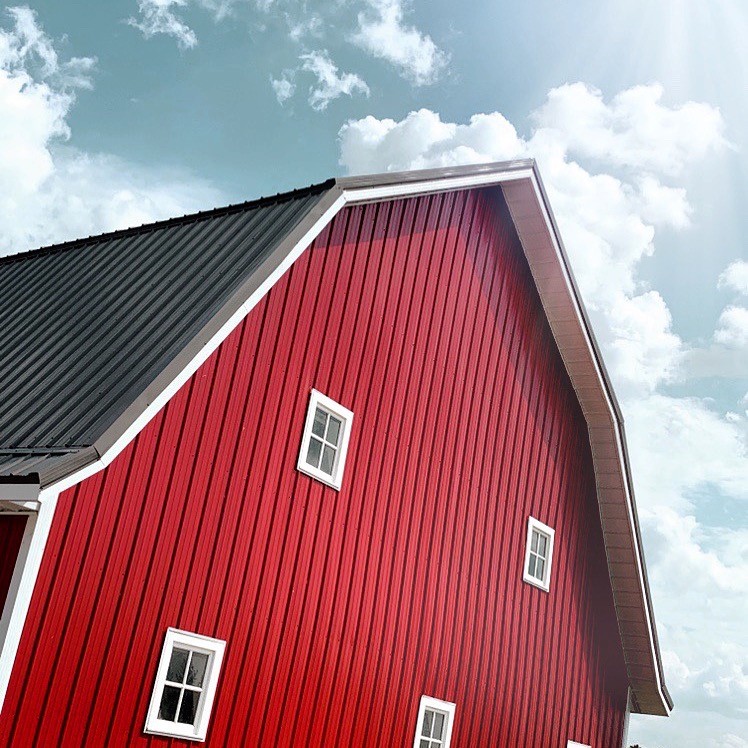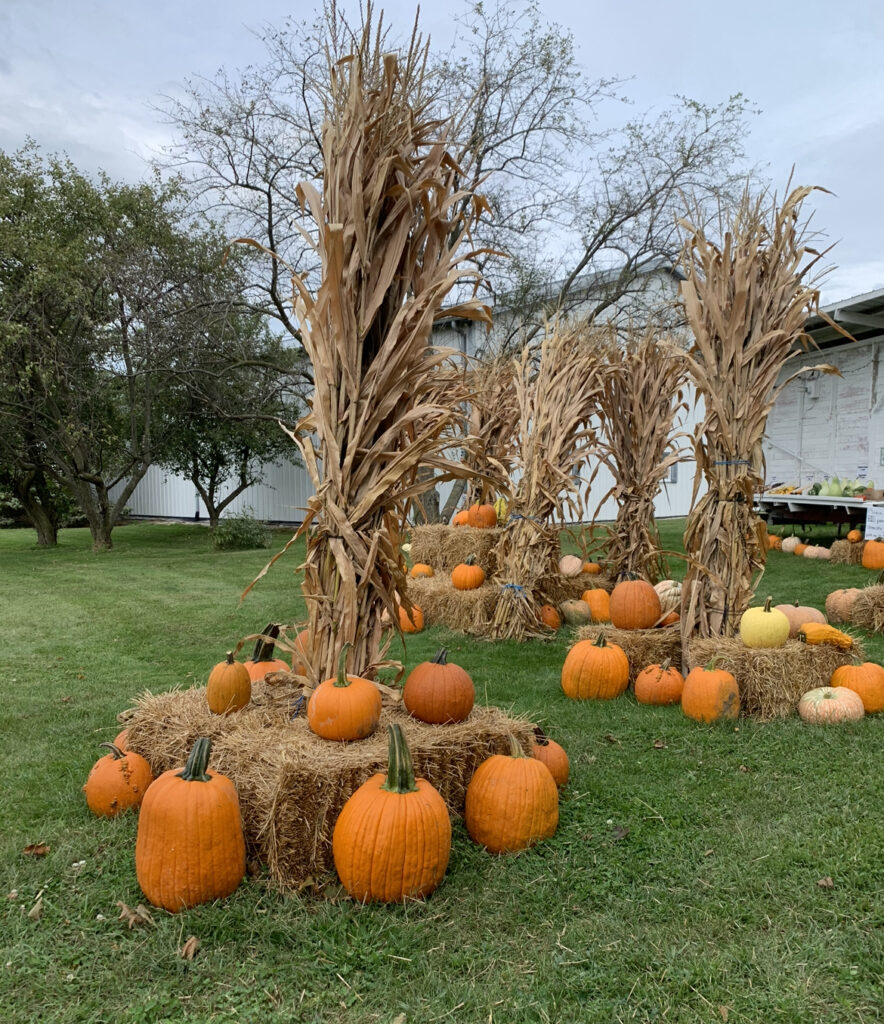 Here is what you will need:
• Pencil
• Paper (9 x 12) sulphate paper
• Colored Pencils
• Watercolor paints, paint brushes, water,
• Placemat to keep table clean
• Sharpie -Thin
Directions
With a pencil, create a farm truck in the lower portion of the paper. Art for Kids Hub has a great video on how to make a truck.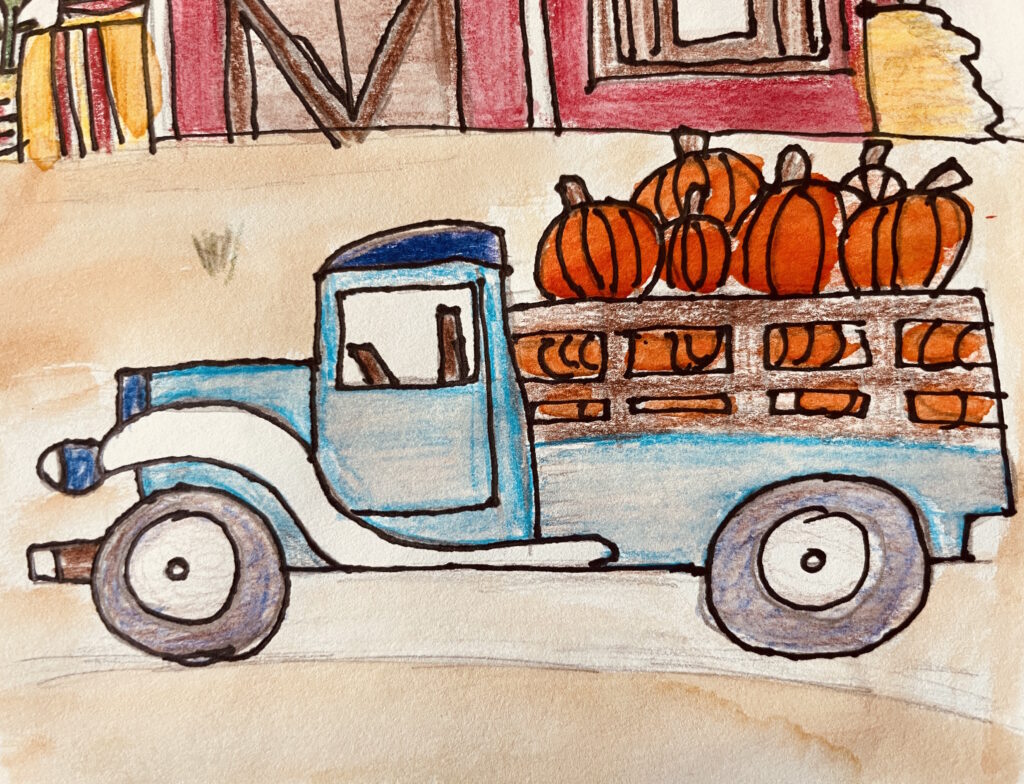 Make a horizon line above the middle of the horizontal placed paper.
Add a barn in the background with details: Silo, haystacks, fall trees and a field of corn.
Need help drawing barns check out our Nature Study: Barns in our shop.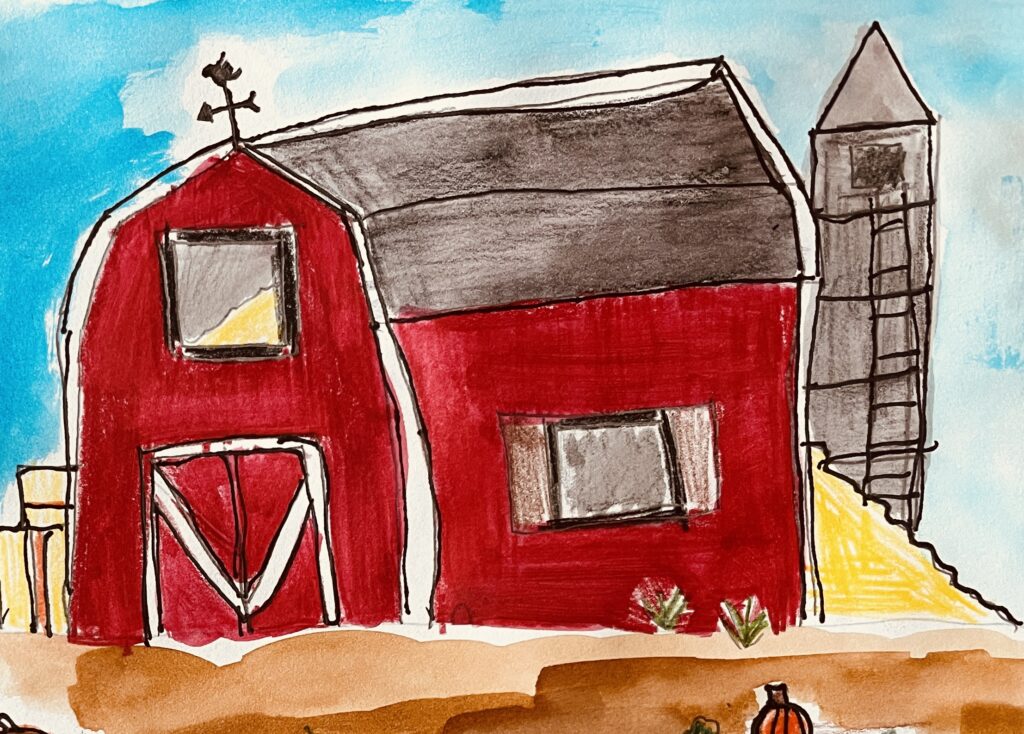 Add a pumpkin patch with lots of various sized pumpkins, with vines and stems.
Once drawing is complete, color in smaller shapes with colored pencils. Then outline all the items in the drawing.
The last step is to paint the sky and the ground. Let Dry.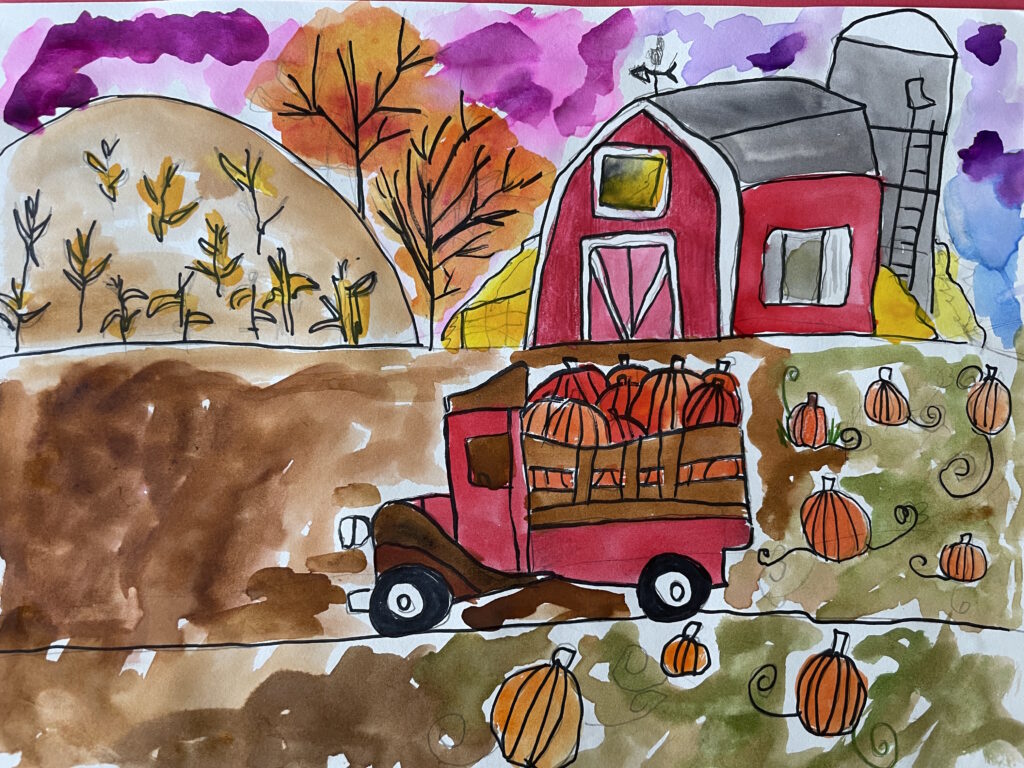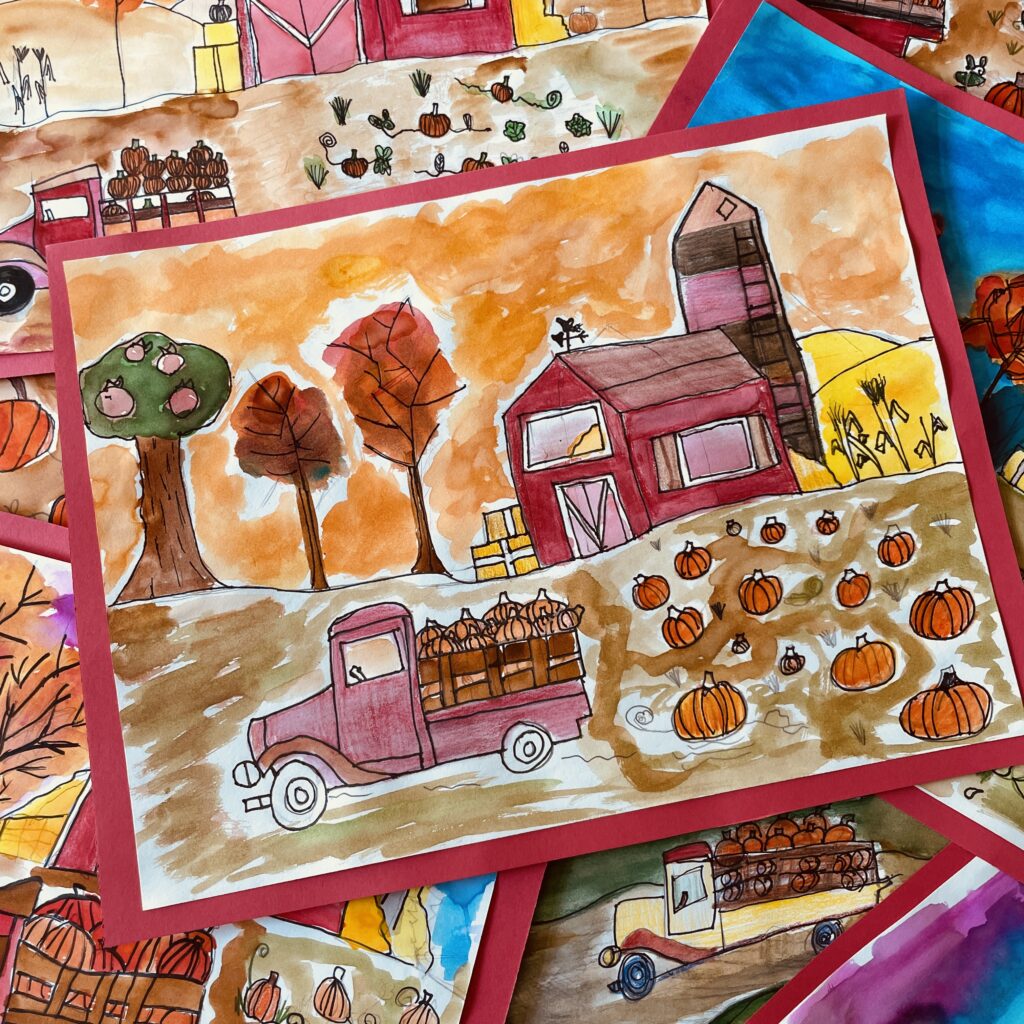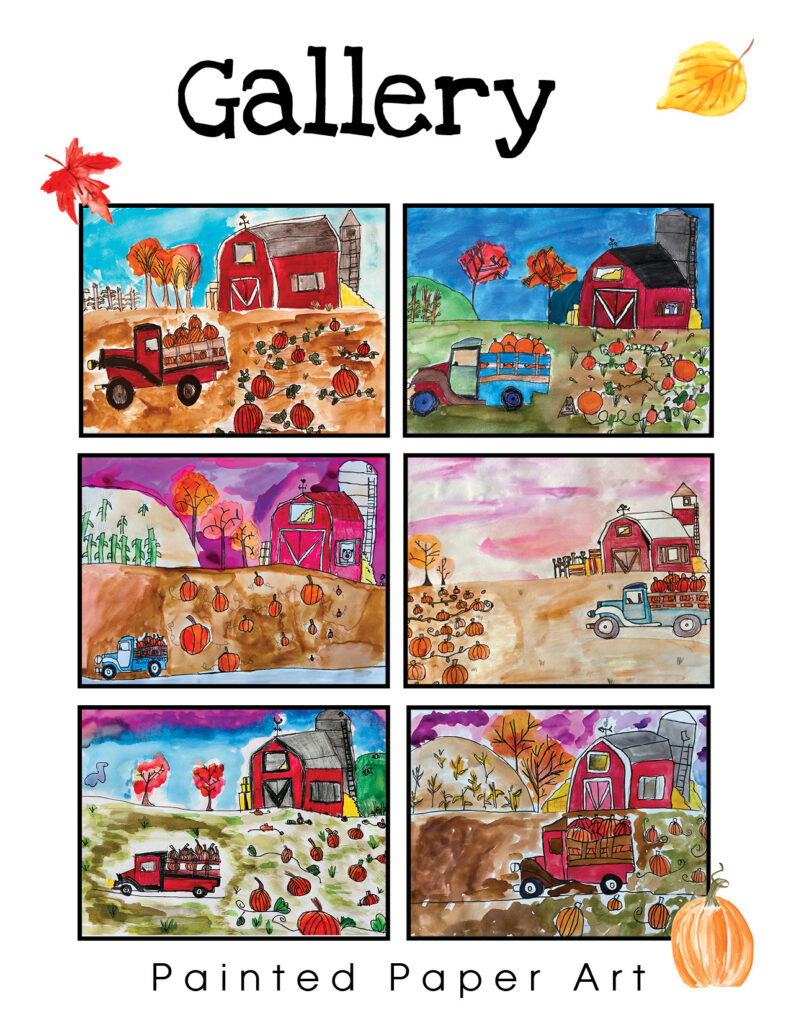 Keep on Creating!