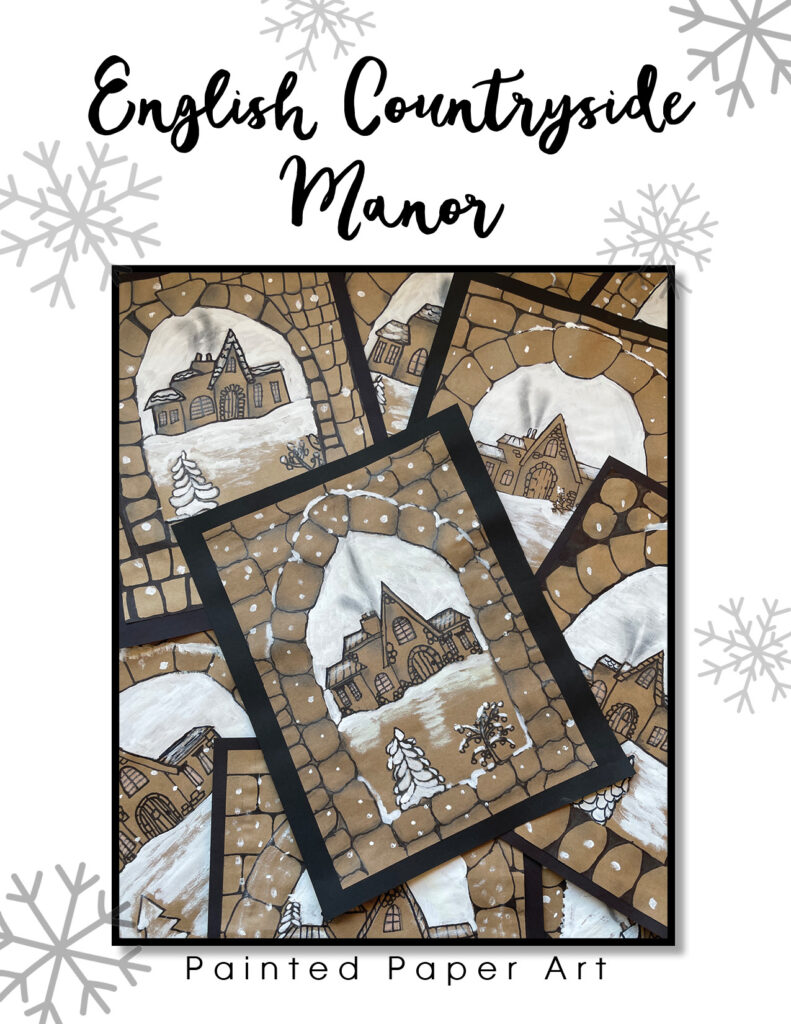 No matter the season, it's hard to beat a sweet English Country Manor House and it's garden walls. Add freshly fallen snow on the stone walls or sitting on the rooftops, there is something warm and fuzzy … My students love exploring various locations around the world and this was one of their favorite places to visit creatively. I had found a photo of a piece of art on the web a while ago and thought I would break it down for my students to create.
Inspiration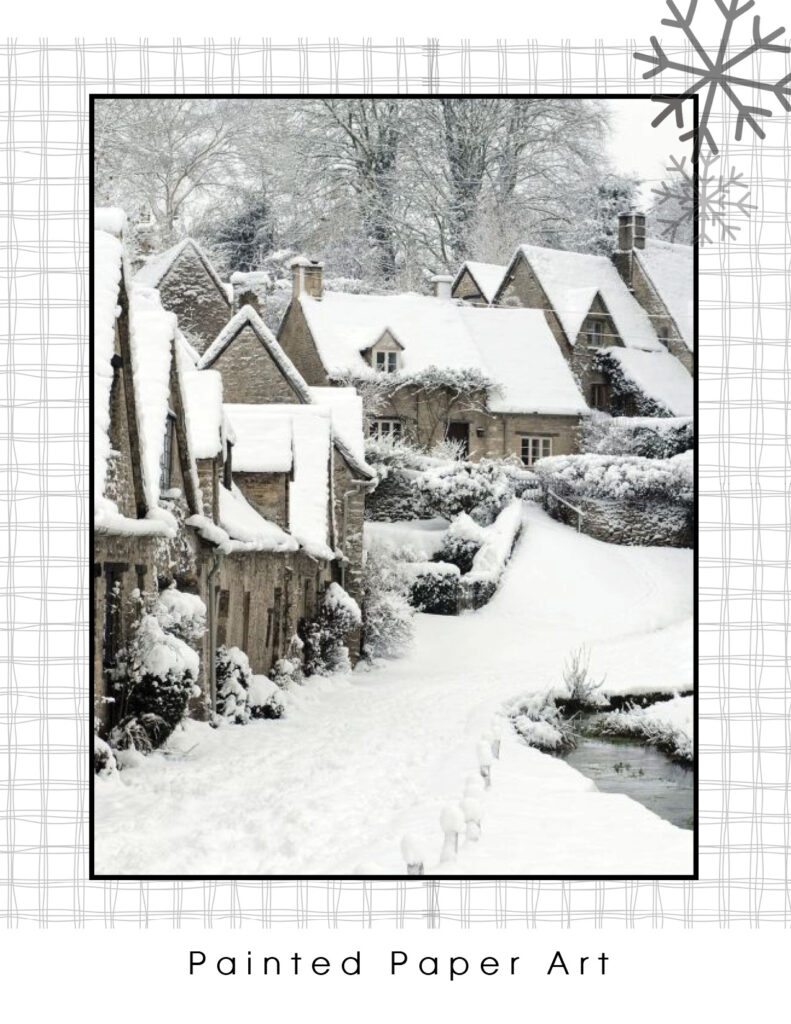 What you will need:
Brown Kraft Paper
Pencil
Sharpie
Paintbrush
White Tempera Paint
Placemat to protect table
Directions: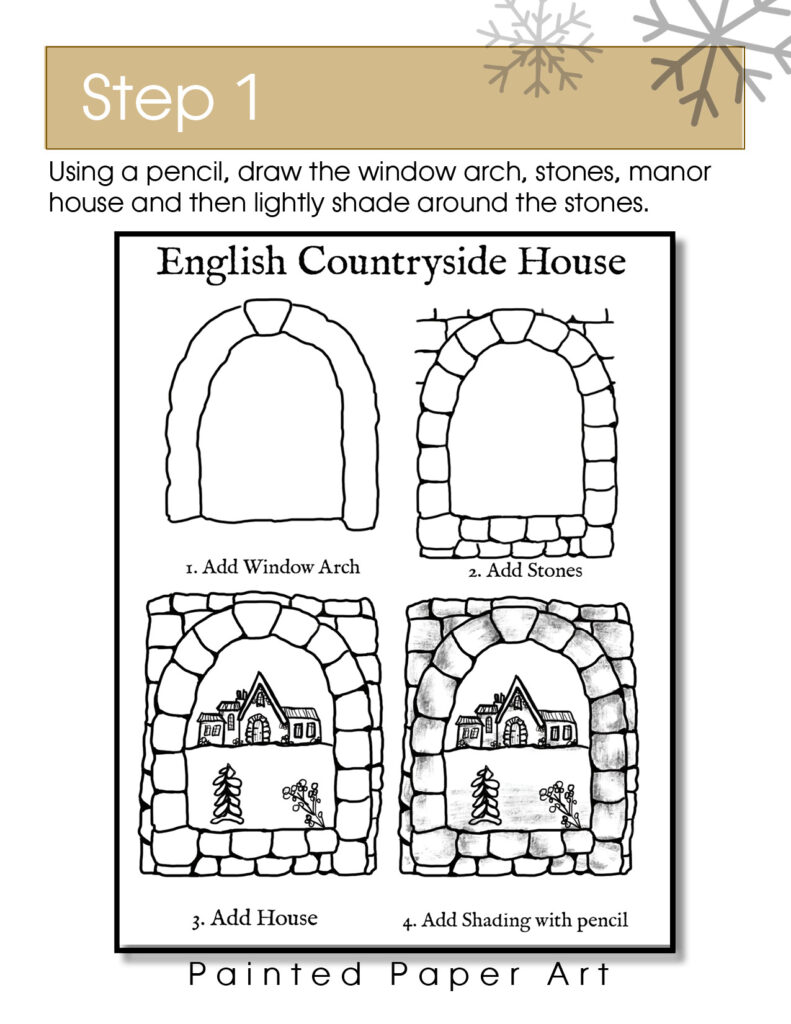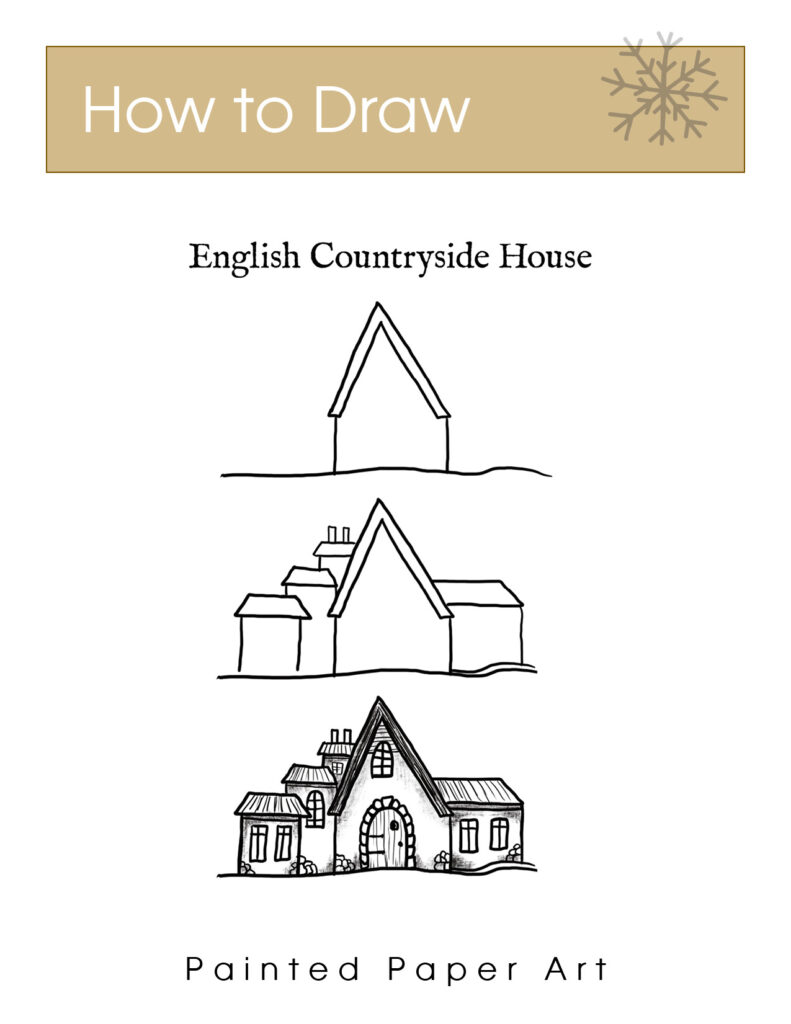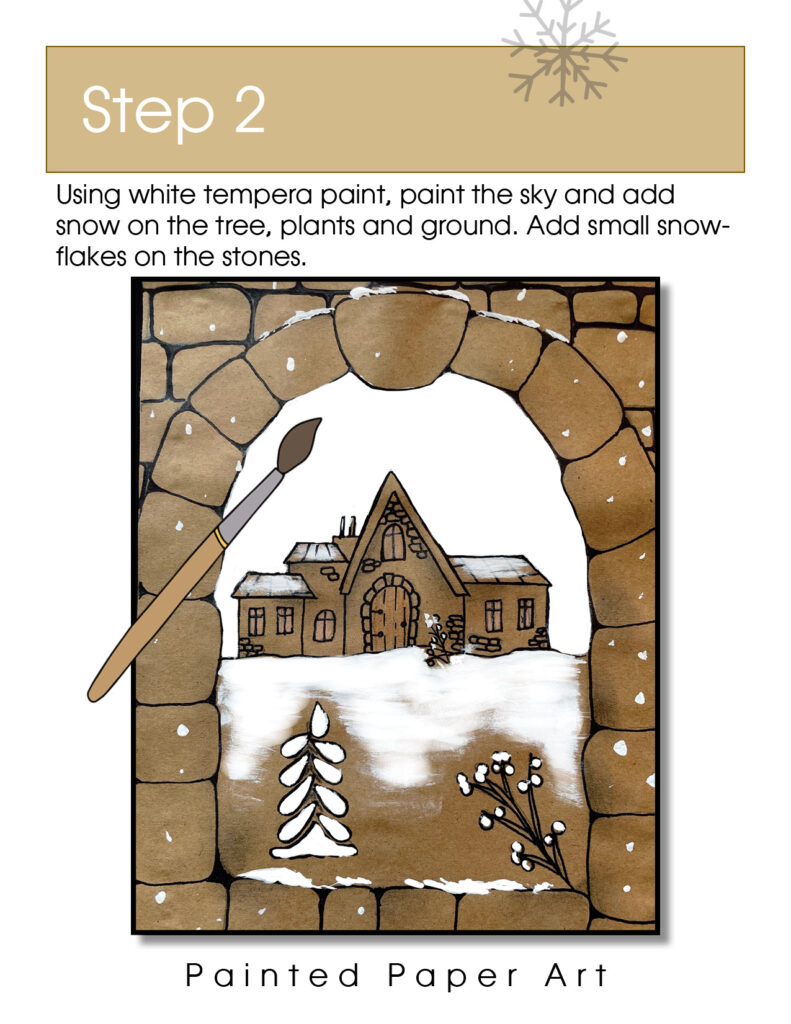 Gallery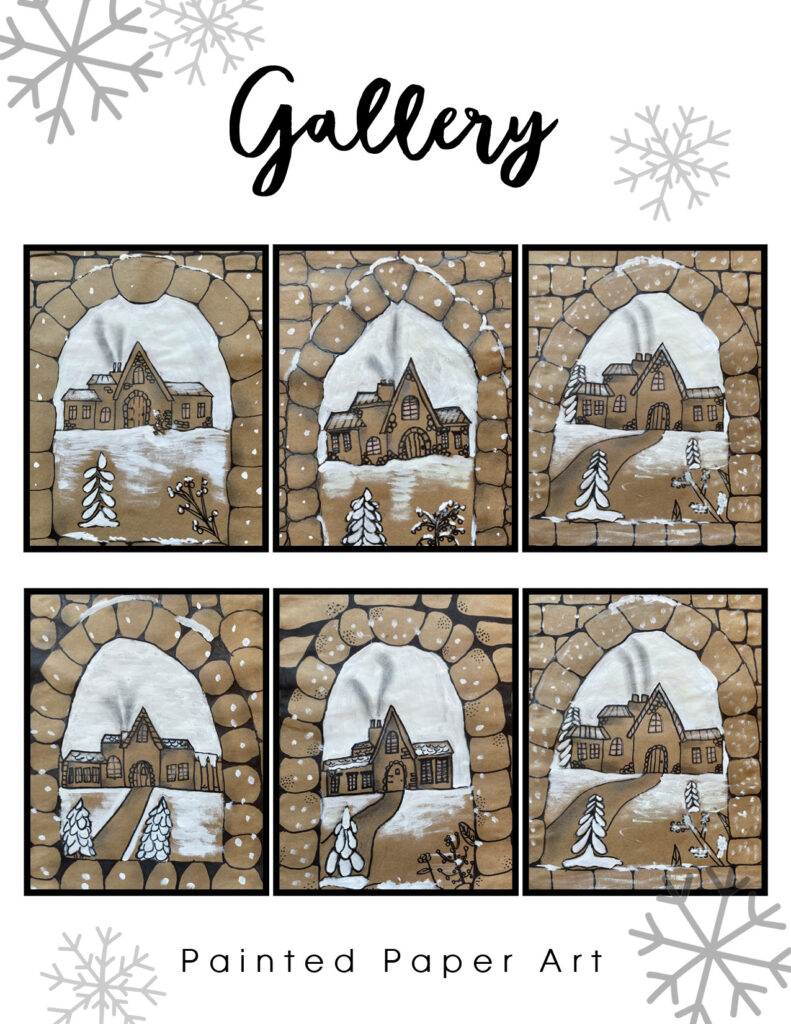 Create some Paper Snowflakes!
Check out this blog post for all the details on how to create snowflakes. HERE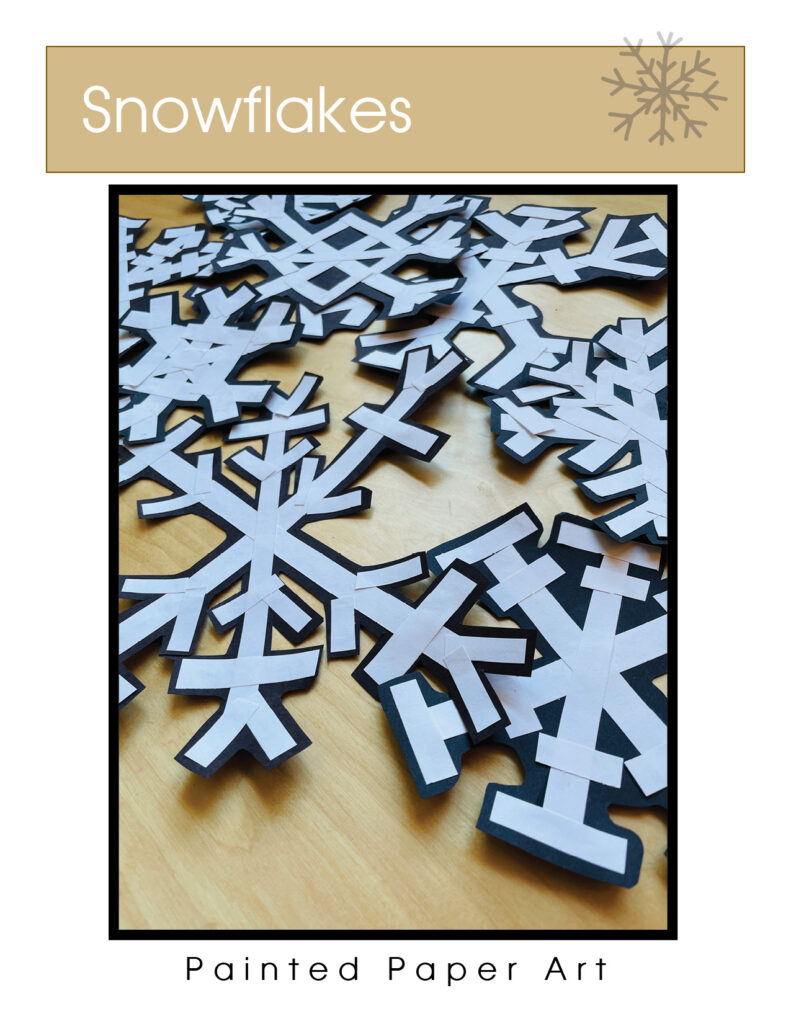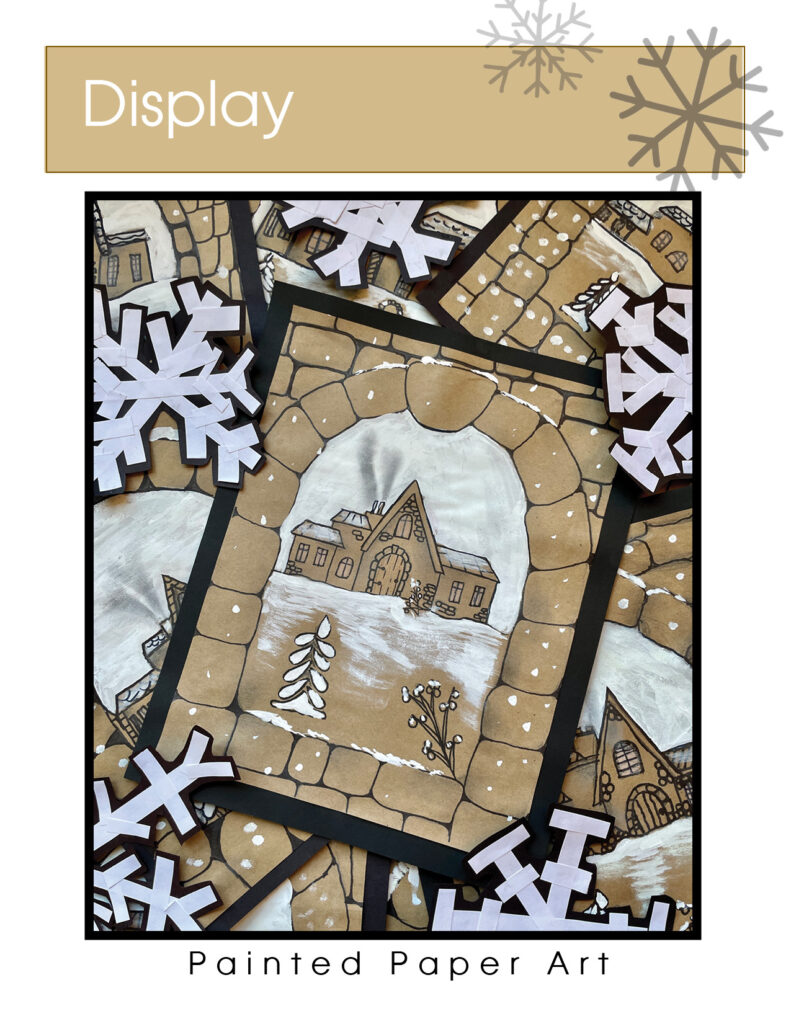 Keep creating and exploring!