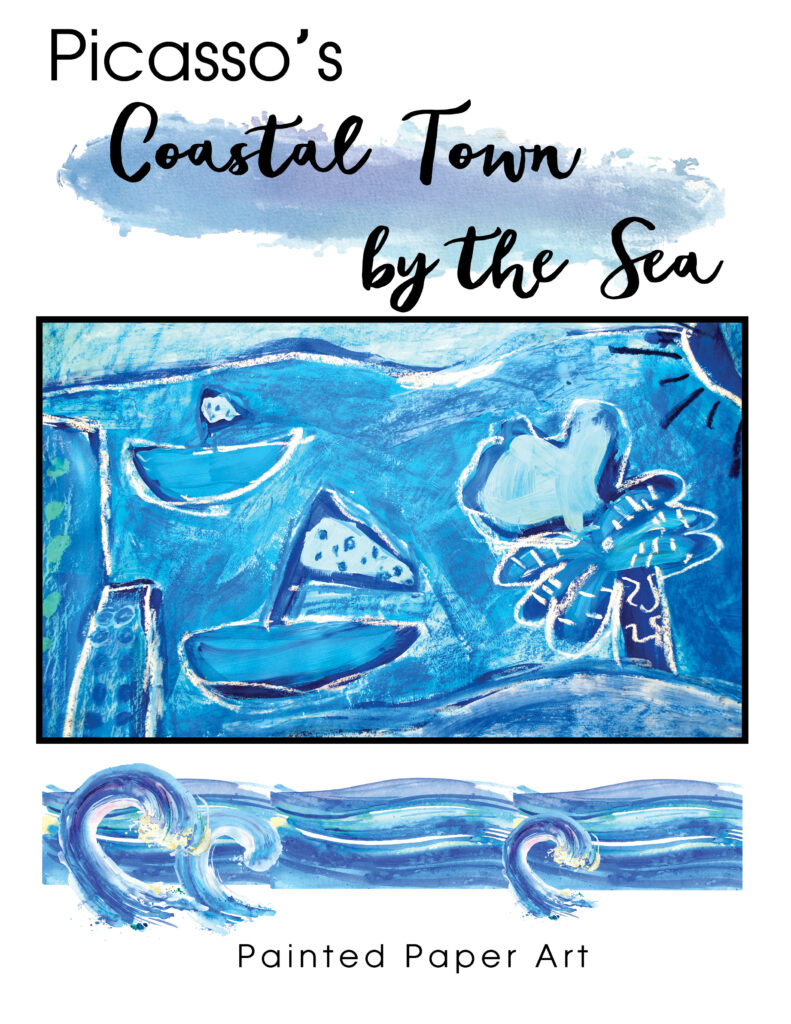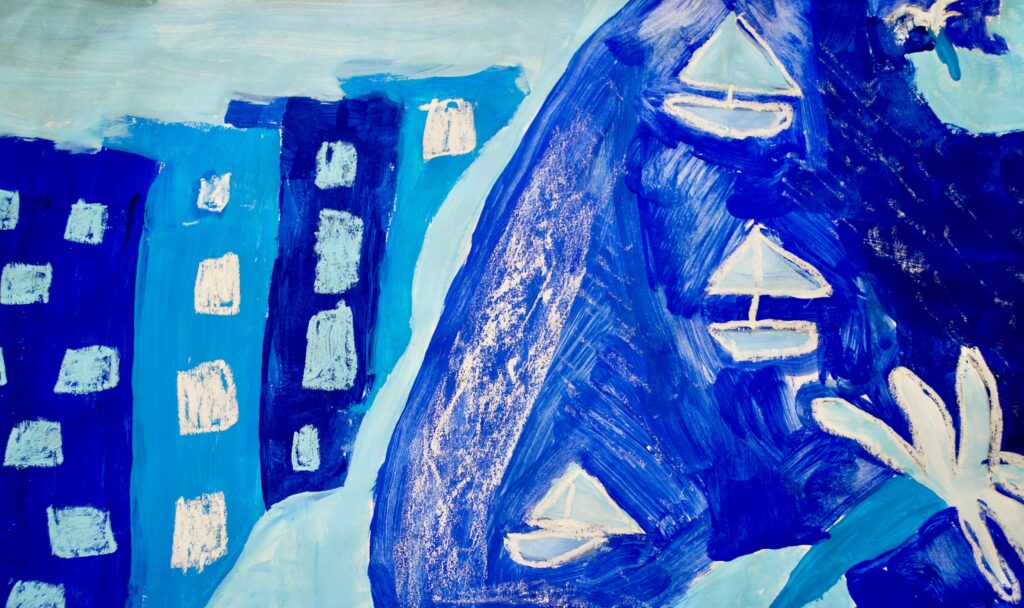 Cannes, France was a small fishing village, barely noticeable compared to other small towns along the Mediterranean Coast. By 1940, the town became a large tourist resort attracting the rich and famous, who would dock their large yachts in the bay when visiting. Notice the Palm Trees that line the bay along with all sailboats in the water. Pablo Picasso loved capturing the busy town in the south of France and painted many different views of the beautiful sea.
Inspiration: The Bay at Cannes, 1958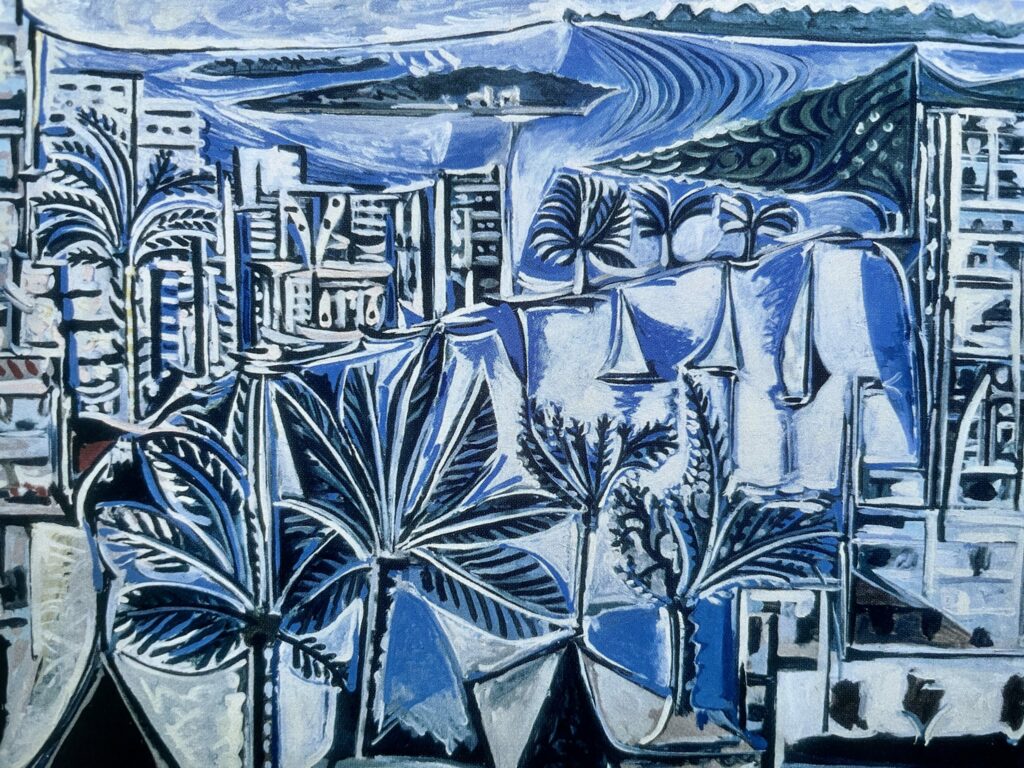 Supplies:
•12 x 18 drawing paper
• Blue and white tempera paint
• White and Shades of Blue oil pastels

Studio time:
•2 – 40 minute classes
Directions:
With pencil sketch out Seaside ideas: Buildings, Coastline, Palm Trees, Sailboats, Clouds, etc. Next paint shapes and background with tints and shades of blue tempera paint. TIP: It's OK to show brushstrokes from mixing the white and blue tempera paint on the paper. Let Dry.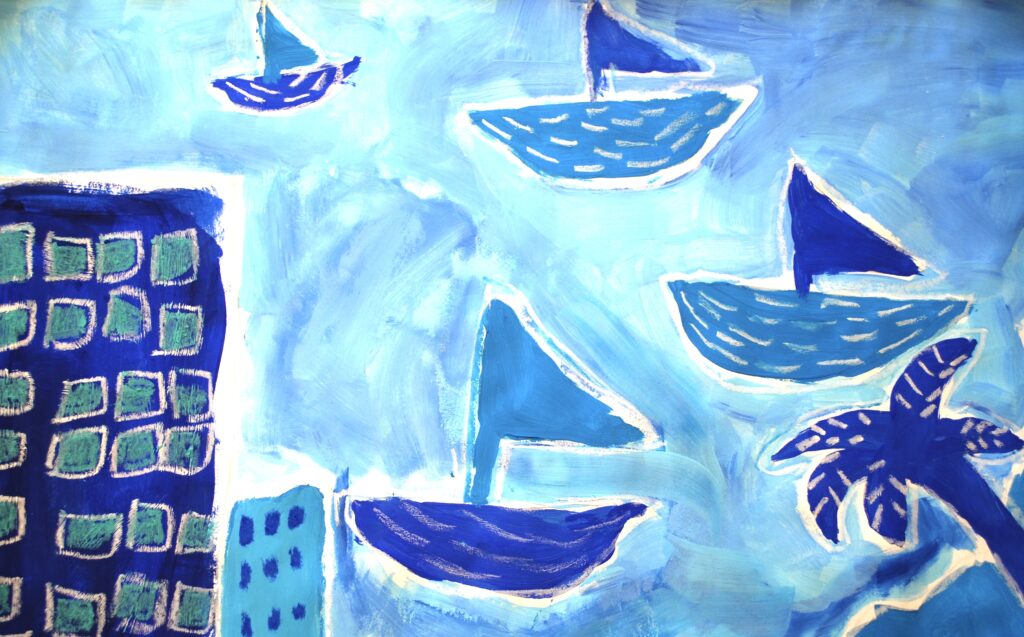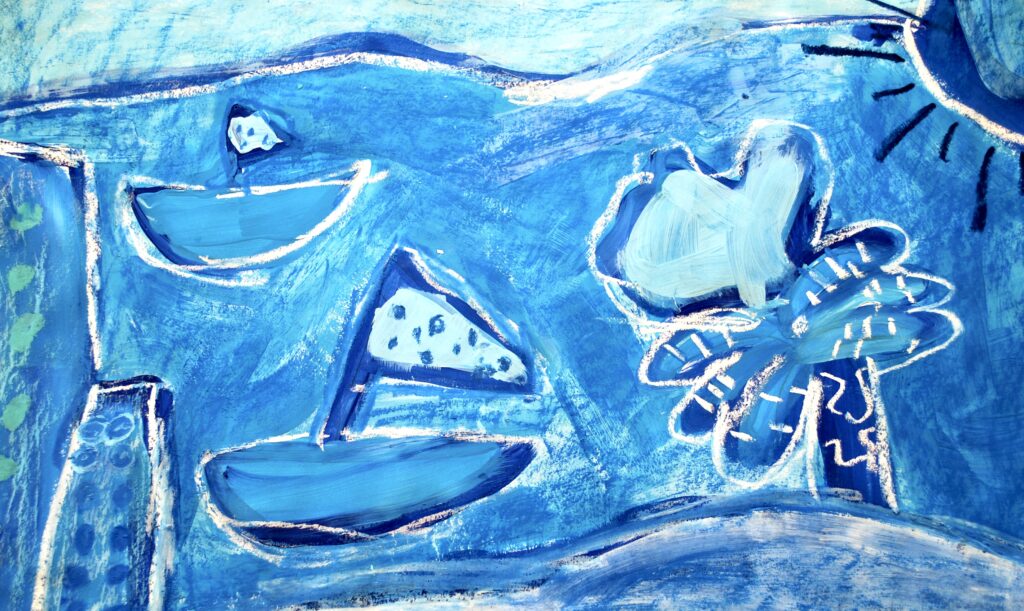 Use oil pastels to outline all shapes and then add patterns to the various outlined shapes.
My students loved mixing their shades of blue colors on the paper!
Keep on Creating!