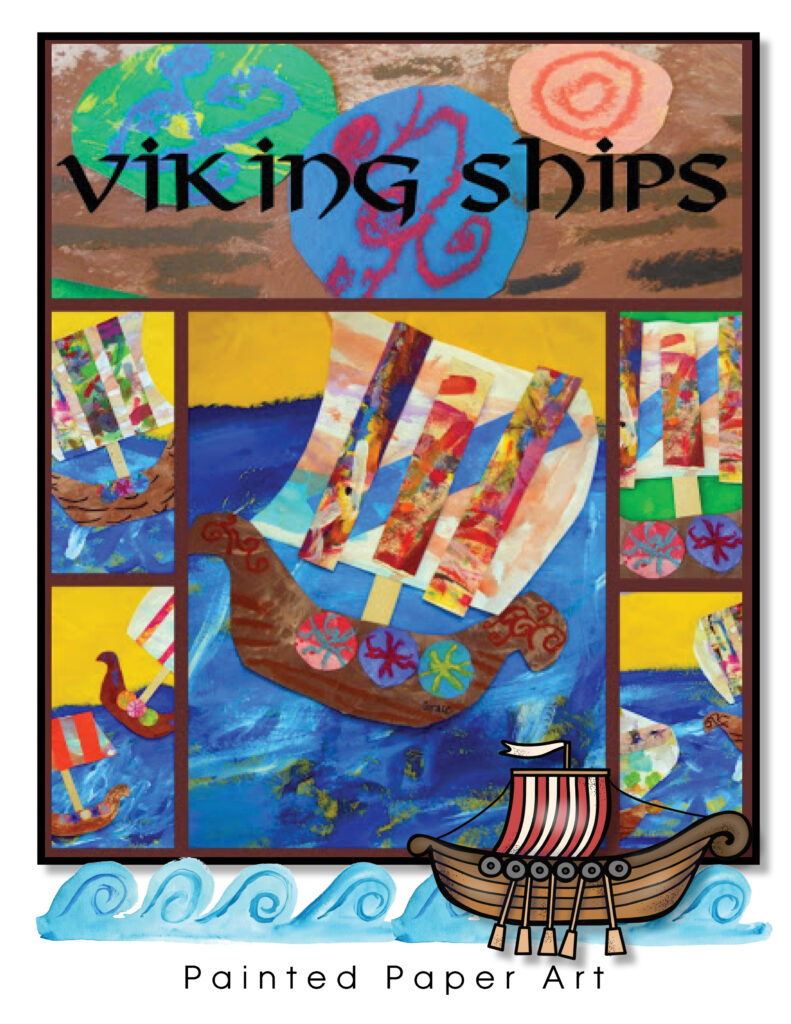 What's a Viking without a Viking ship? Let's create a fun form of transportation for a Viking Voyage.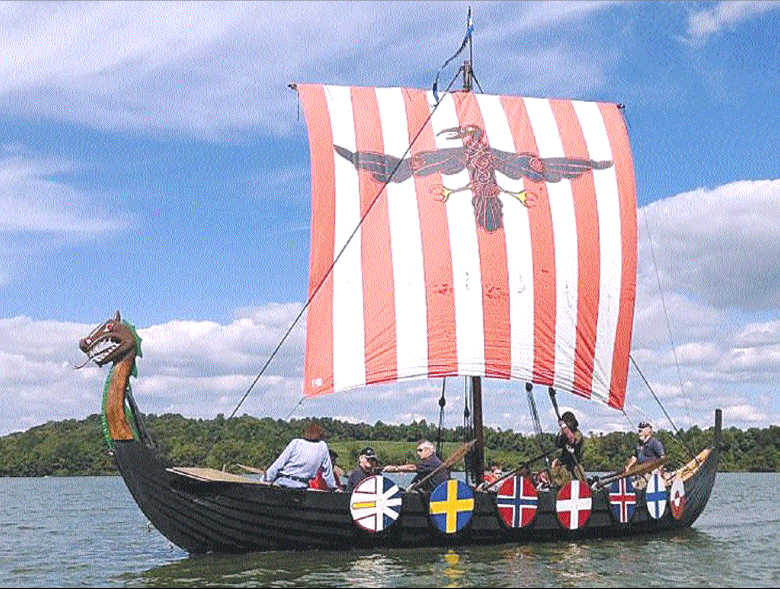 Creating
Students created the sails from previously painted paper. We discussed how the wind blows into a sail then discussed shapes of sails such as trapezoids and parallelograms.
Students then created the bottom of the Viking ship, which is usually low and contains a scroll at the ends. The boats were drawn and cut out of previously painted paper.
Lastly, students glued the sail and boat together with a craft stick.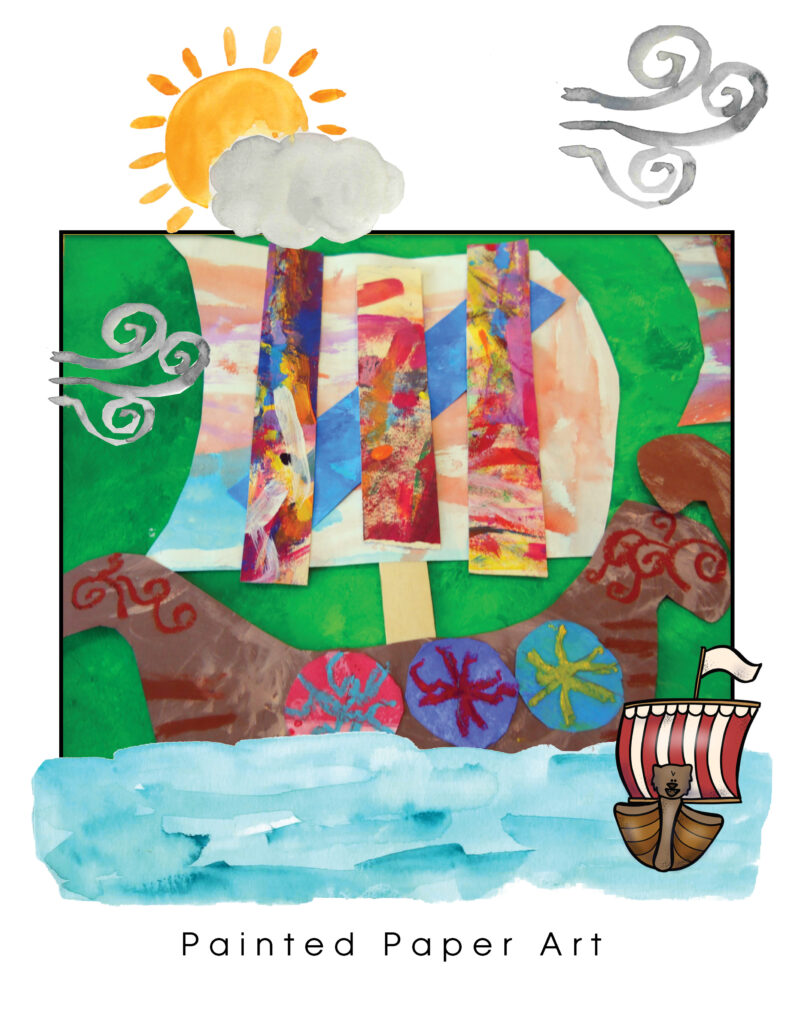 Project One: Vikings
Who doesn't love a fierce fighting Viking? I know my students LOVED this project!!! We studied the various characteristics of a Viking plus added all their tools of the trade. My students loved creating personalities for their Vikings, making them either a guy or a gal. Can you say CUTENESS overload??? The boys loved adding the details to their Vikings such as axes, hammers, spears, shovels…. just to name a few items. Girls added aprons, bows and braids.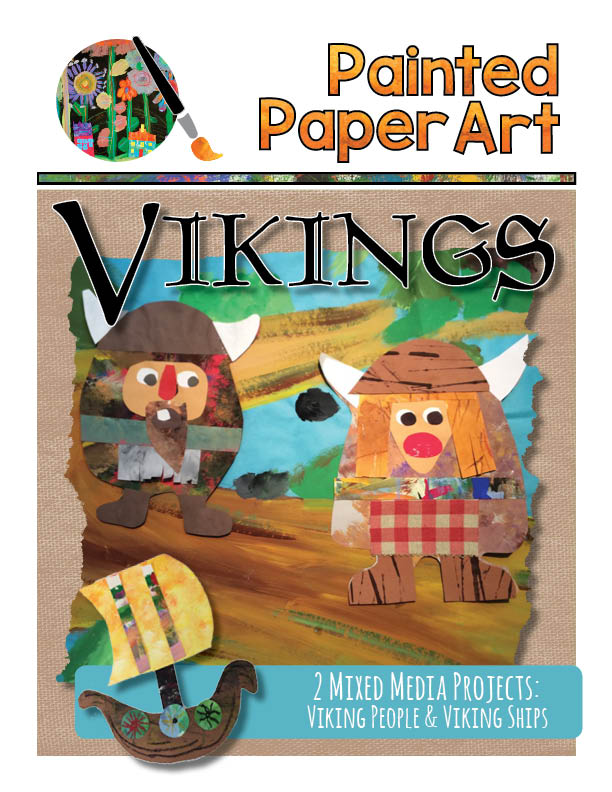 Project Two: Viking Ship
What's a Viking without a Viking ship? After making our adorable Vikings we needed to add some sort of transportation for them. Our second lesson in this fun PDF is Viking Ships. Students really love creating these and had a blast telling stories of where their ships would be traveling for their next Viking voyage.
These lessons are great for ages 5–8 but any age student can create awesome artwork with these directions.
This fun 29 page pdf contains 2 colorful lessons that are designed so that every child will be a successful artist. Creating time is approx. 90 minutes for each project.
What's Inside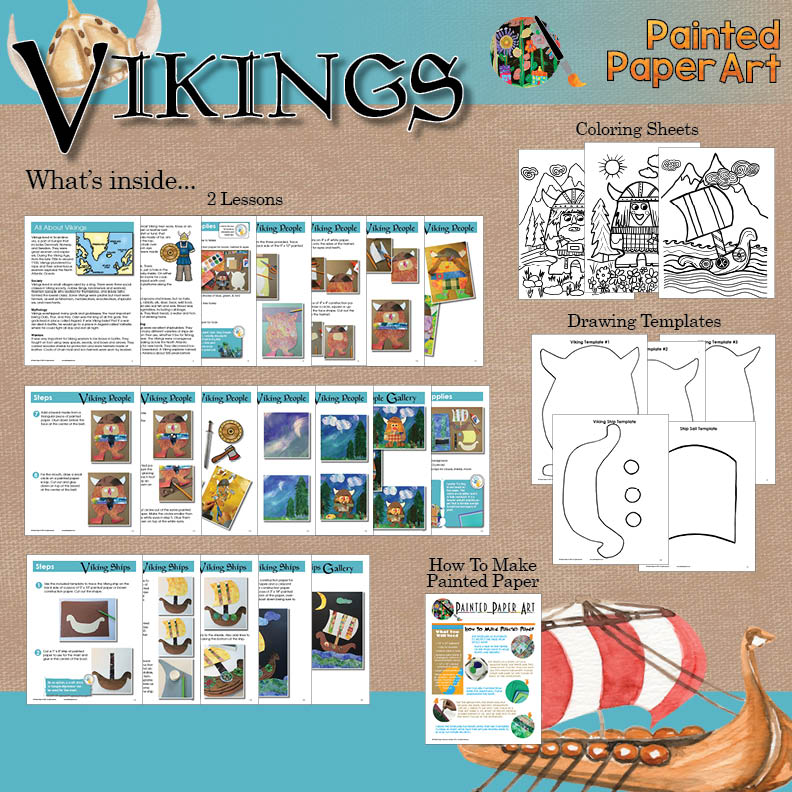 Included in the lesson are:
• Background information about Vikings
• Supplies needed for both projects
• Reproducible Viking people drawing templates
• Step by Step directions on how to create Viking people
• Step by step directions for creating Viking ships
• Reproducible Viking ship drawing templates ~ boat, sail and shields
• "How To Make Painted Paper" instruction sheet
• Gallery of completed Viking people and Viking ships projects
• Also included are 3 Viking coloring sheets.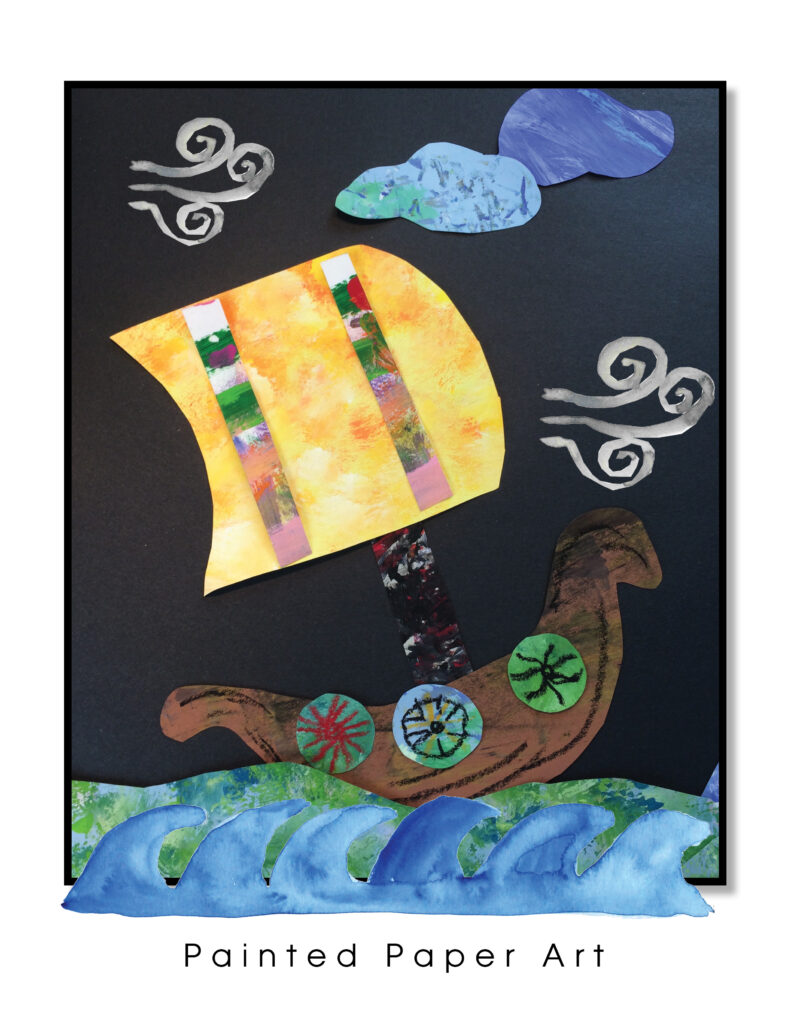 Keep On Creating!