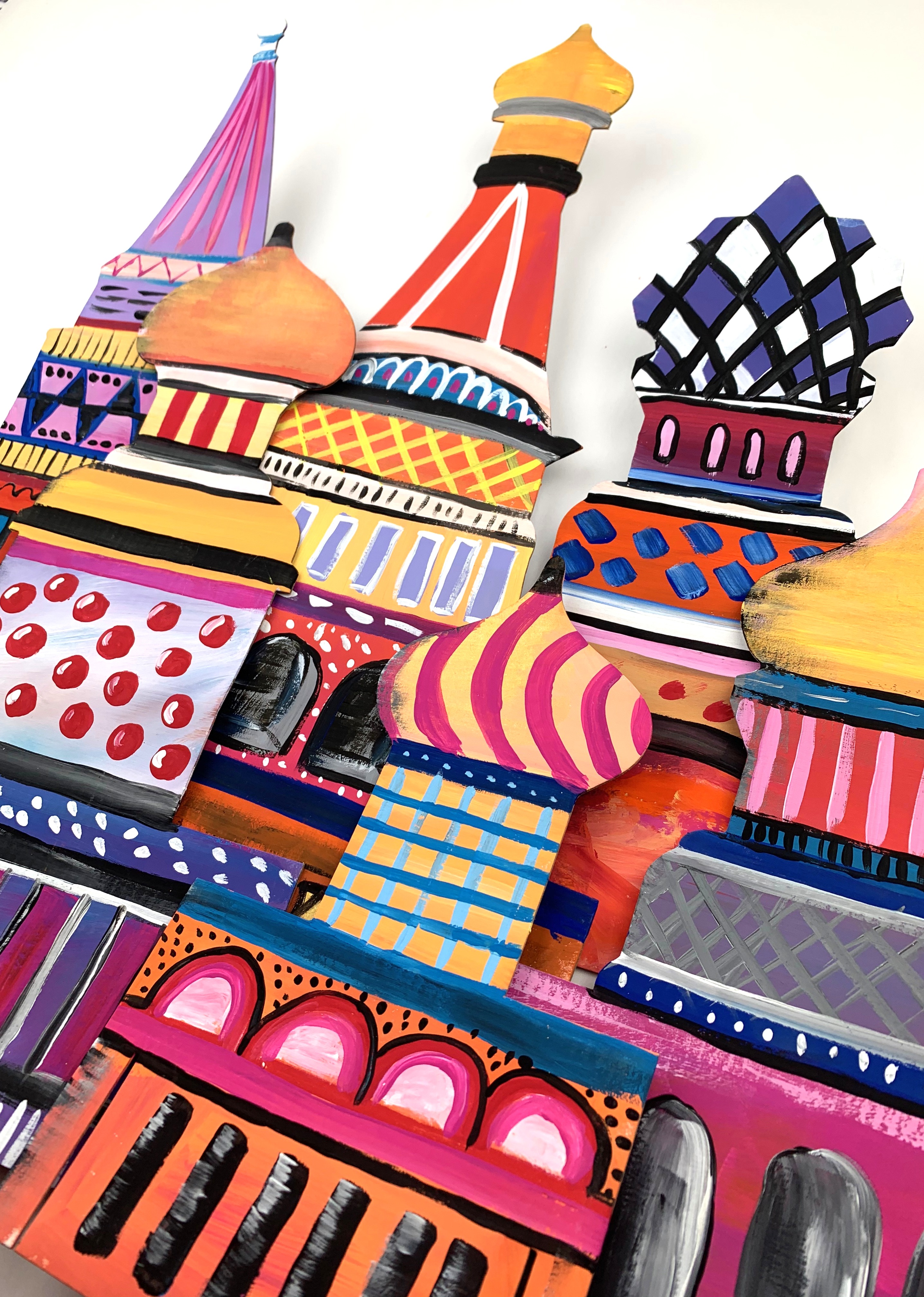 St. Basil's Cathedral
The Cathedral of Vasily the Blessed, commonly known as Saint Basil's Cathedral, is a church in Red Square in Moscow, Russia and is regarded as a symbol of the country. The building, now a museum, is officially known as the Cathedral of the Intercession of the Most Holy Theotokos on the Moat or Pokrovsky Cathedral.
My older art students put an artistic spin on the beautiful St. Basil's and painted with bold, bright tempera paints on these awesome, easy to use precut shapes of St. Basil's from Roylco.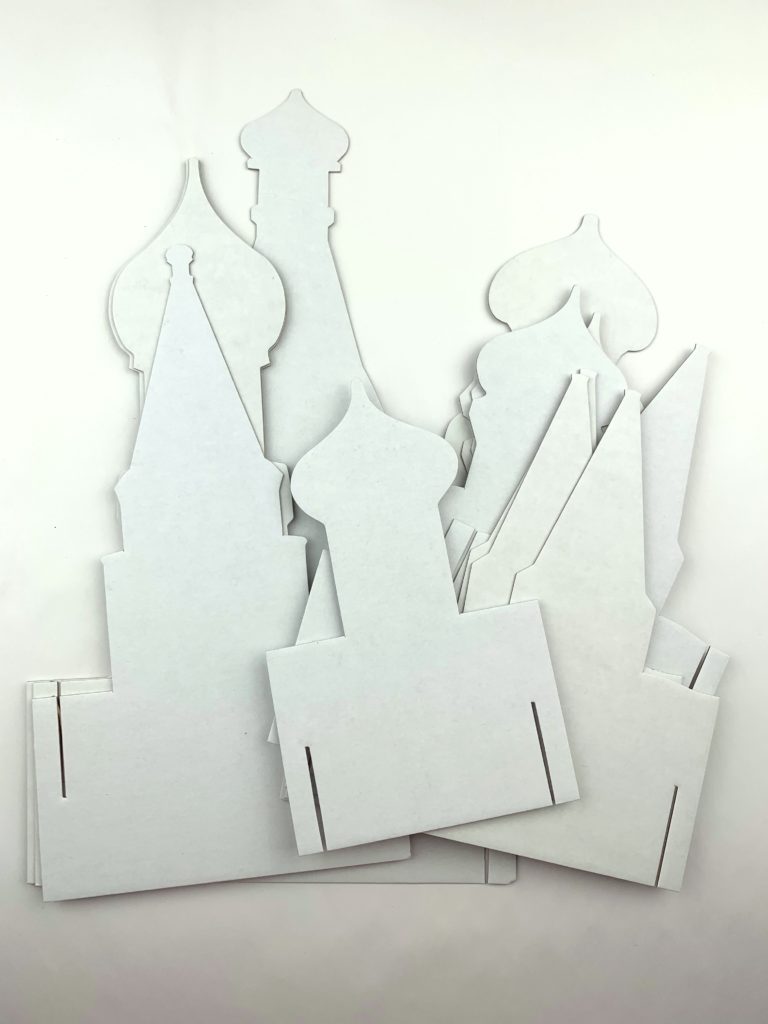 Once the large building shapes were dried, they added various patterns and elaborate details to their shapes. Some even used black and gold tempera to create highlights and shadows on the buildings.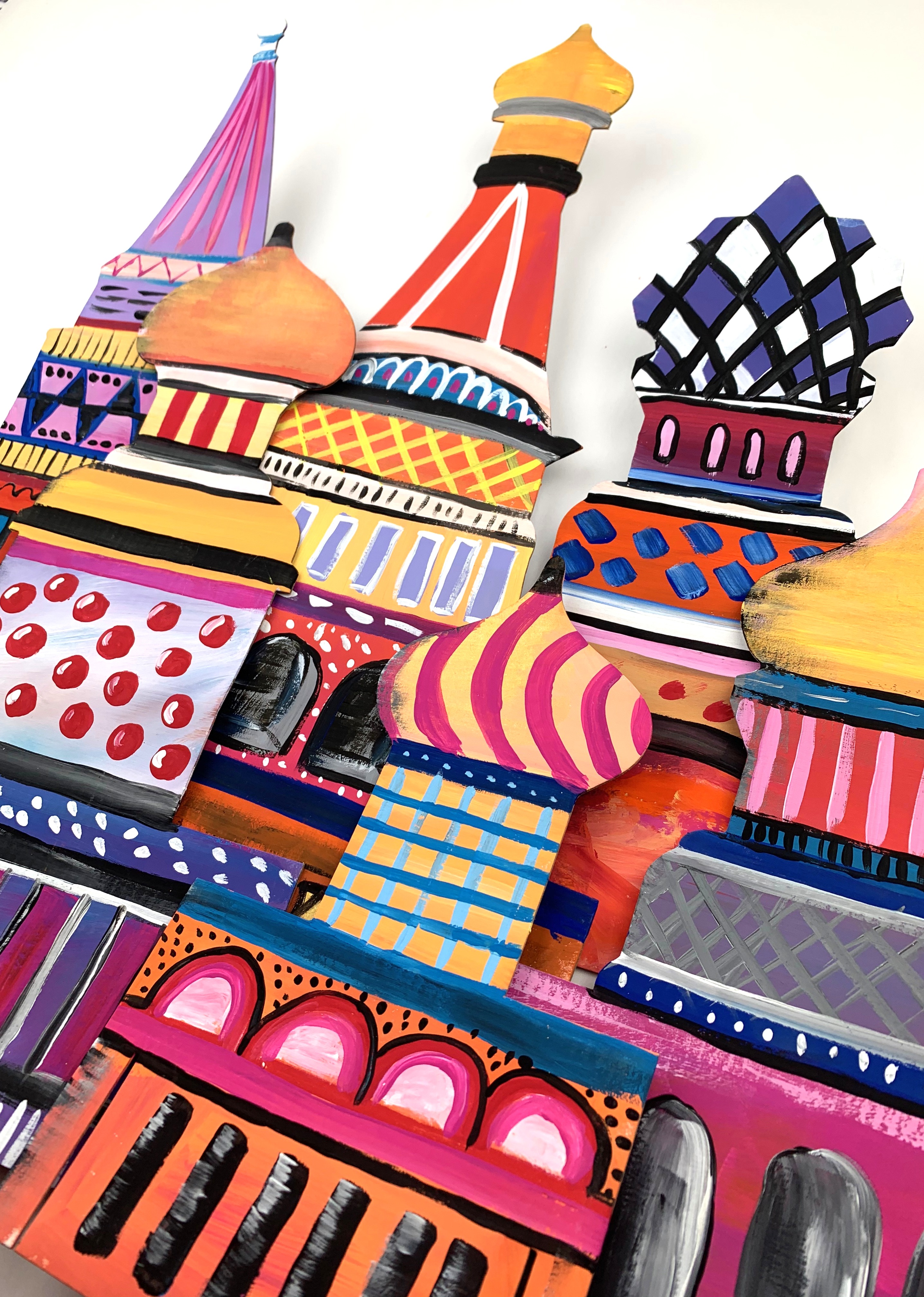 If you are studying about St. Basil's, these are a wonderful addition to any art studio, playroom, classroom or home study co-op. Share your love of color, pattern and history with these delightful building pieces.
You can purchase them here and receive 10% off your order by using the coupon code PAINTEDPAPER.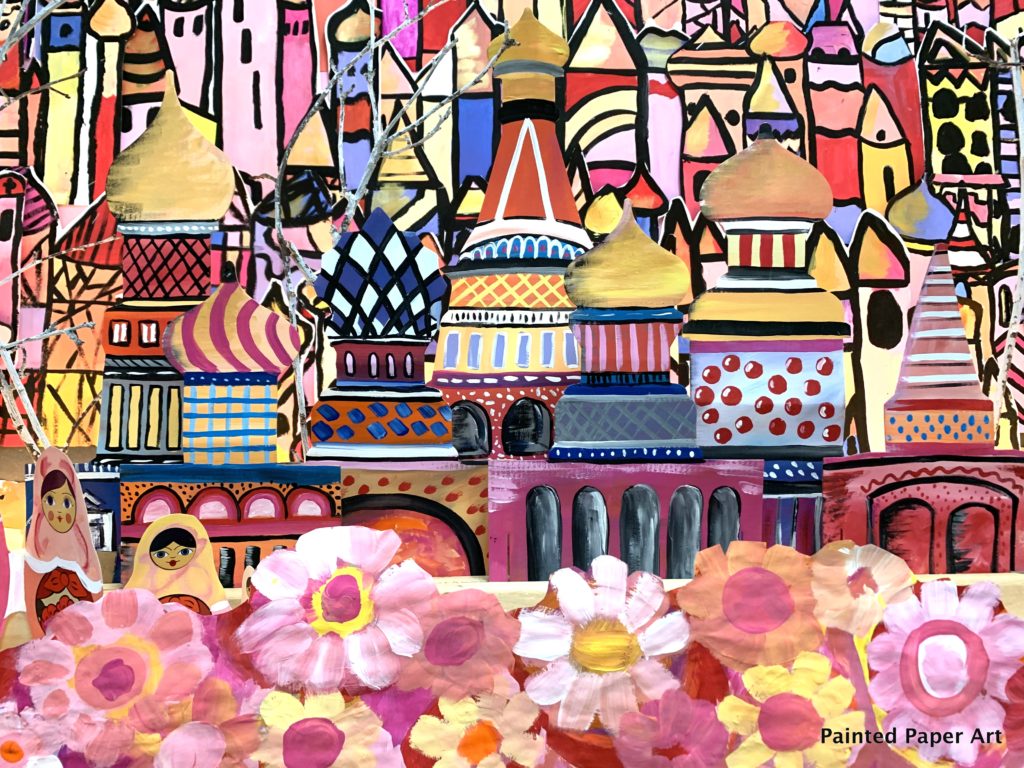 Have fun displaying your students' creations for all to enjoy! In addition to the fab buildings, you can have children create their own painted Russian inspired buildings with paper and tempera paint. Here is a post with all the directions.
Keep on Creating!