Rex Ray   1956 – Feb 9, 2015
I am sure by now, all of you out there know I just love painted paper. There is a depth and texture that painted paper contains, the colors are so rich and exciting. 
While I was creating some fun projects for my current unit on Space: Cosmic Creations
I stumbled across the talented artist Rex Ray. 
 I truly fell in love with his style of art. The organic shapes layered on top of geometric backgrounds and the complimentary and analogous colors displayed were so striking. 
Just a little background on Rex Ray, he is a San Francisco based fine artist, whose collages, paintings and design work have been exhibited at galleries and museums across America. 
Check out his fab website here. 
He started creating small beautiful collages after working all day as a graphic designer to relieve the stress of any negativity that he might have been privy to that day.  I decided let's follow in his foot steps and create some positive artwork for our school hallways.
These projects were created by my 5th grade students.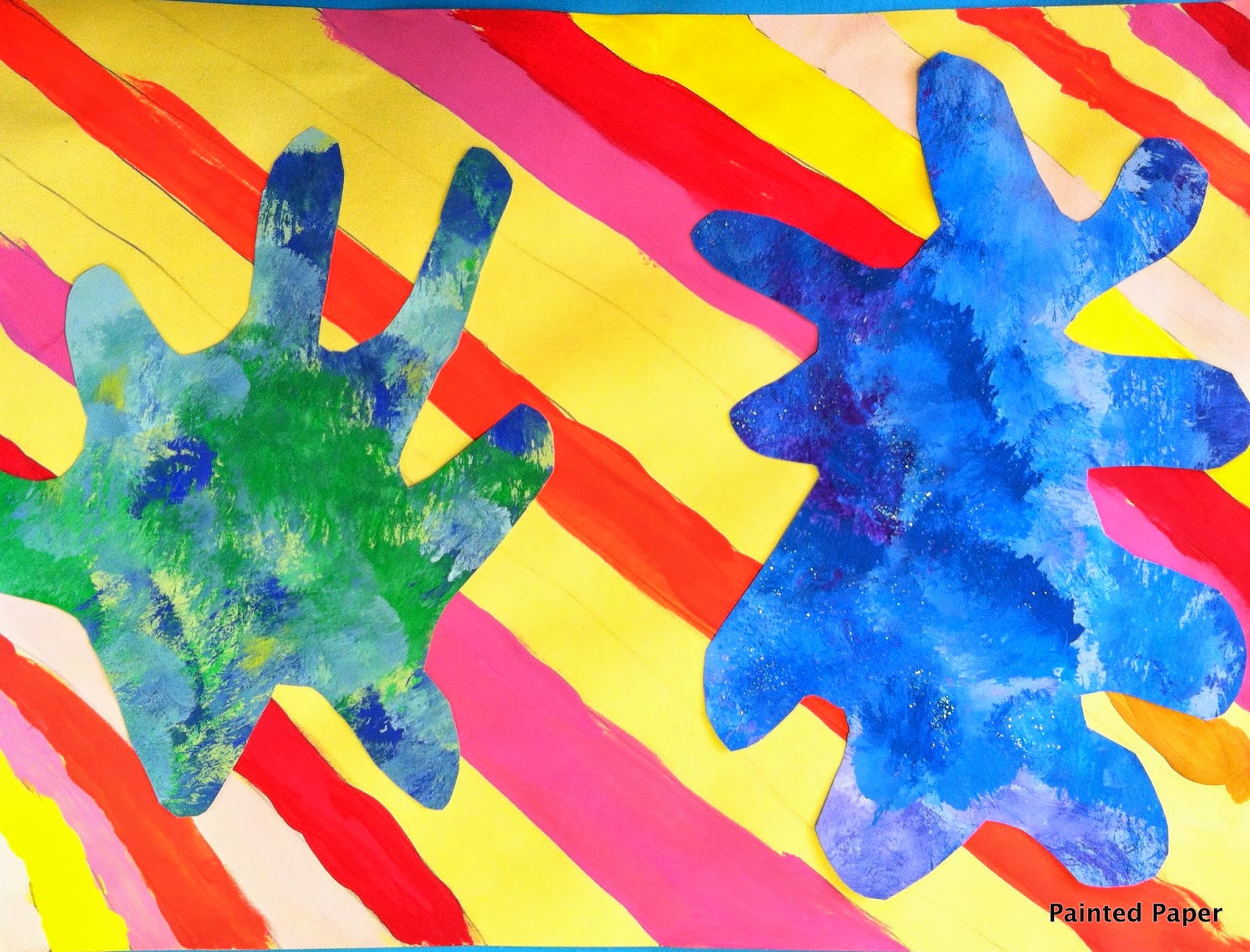 Day One – Design and Painting
After we examined the beautiful paintings created by Rex Ray, students used pencils to draw patterns using some type of repetitious line or geometric shapes. Next, students used analogous tempera paints to paint the background.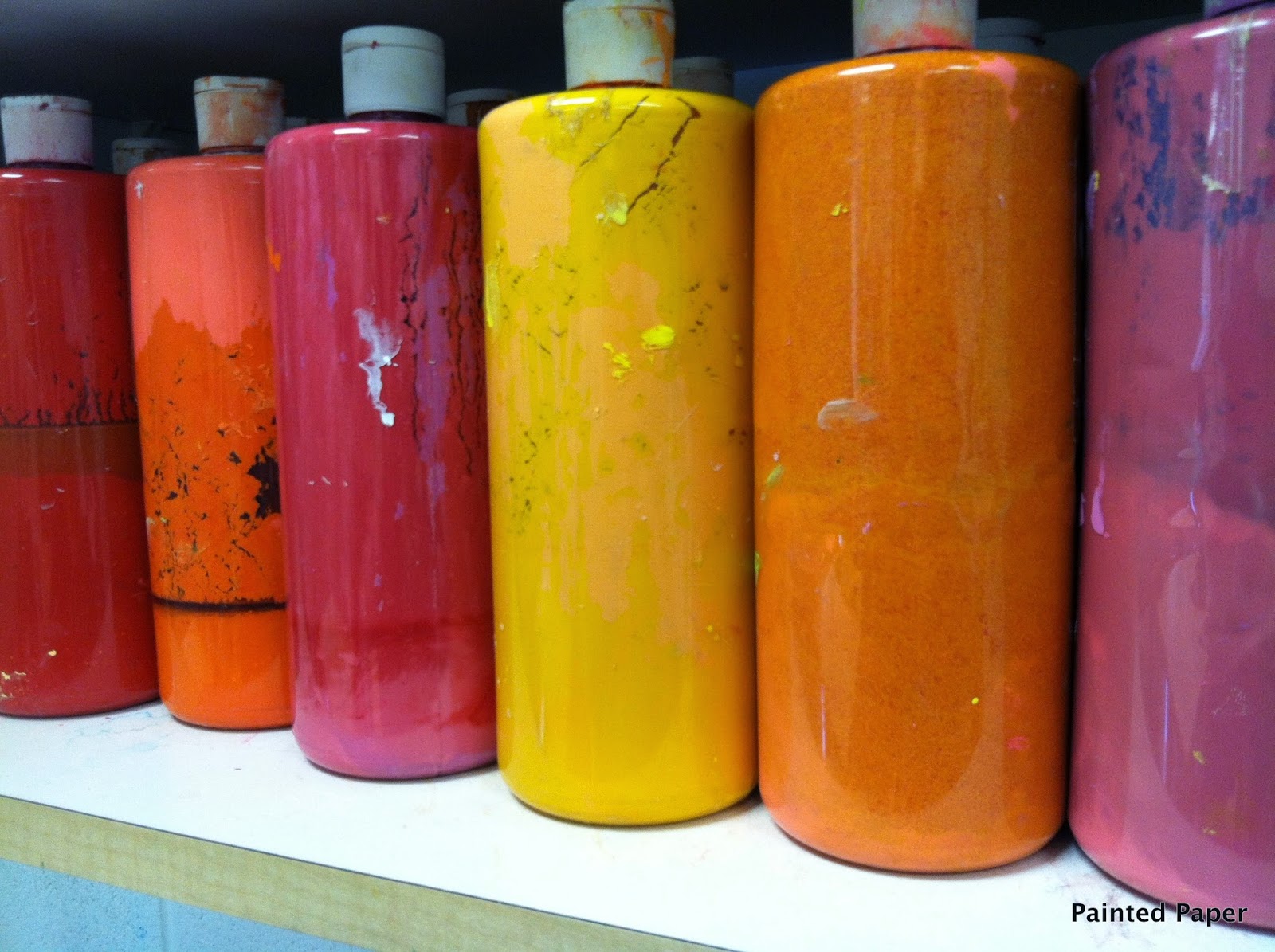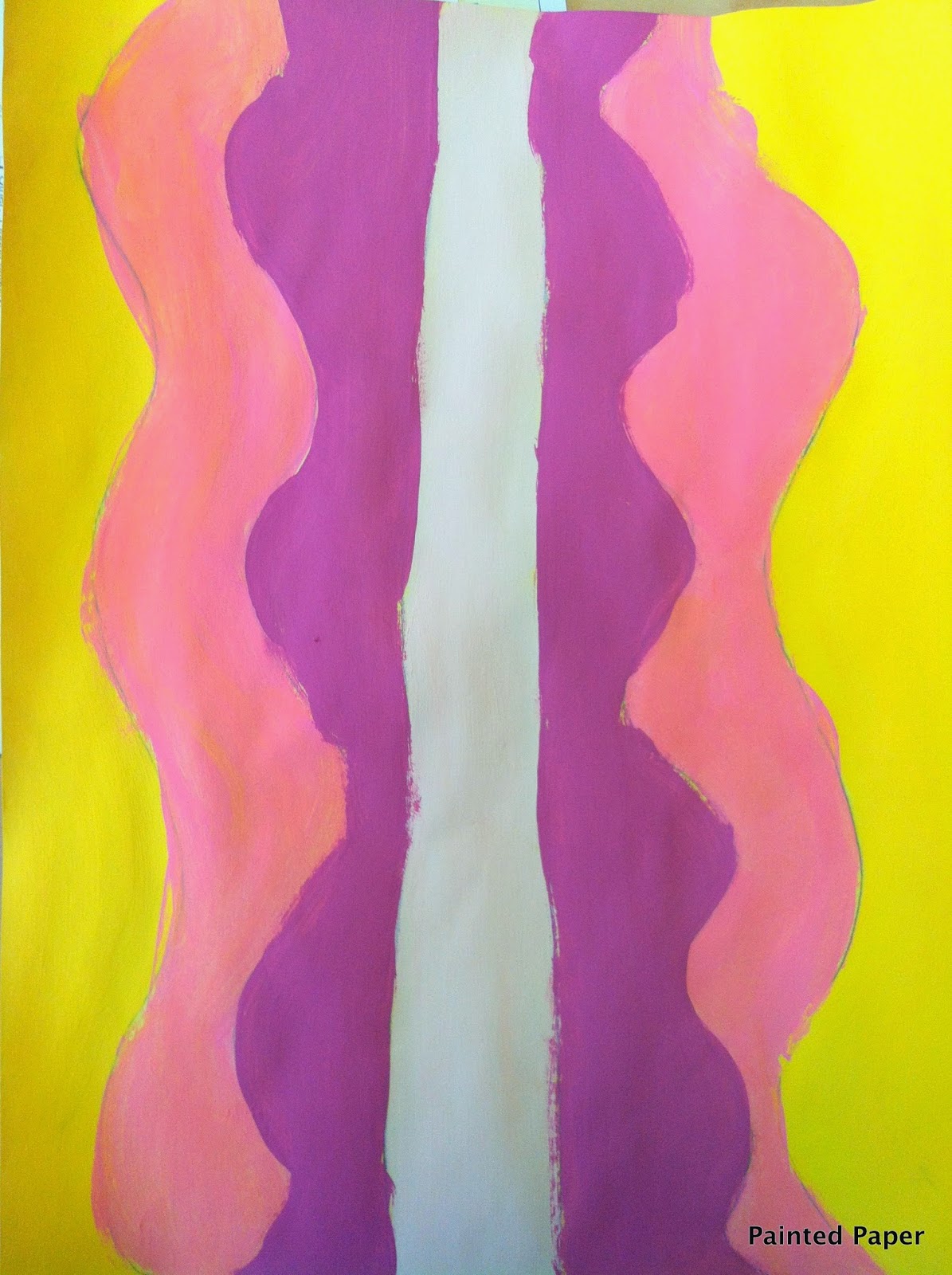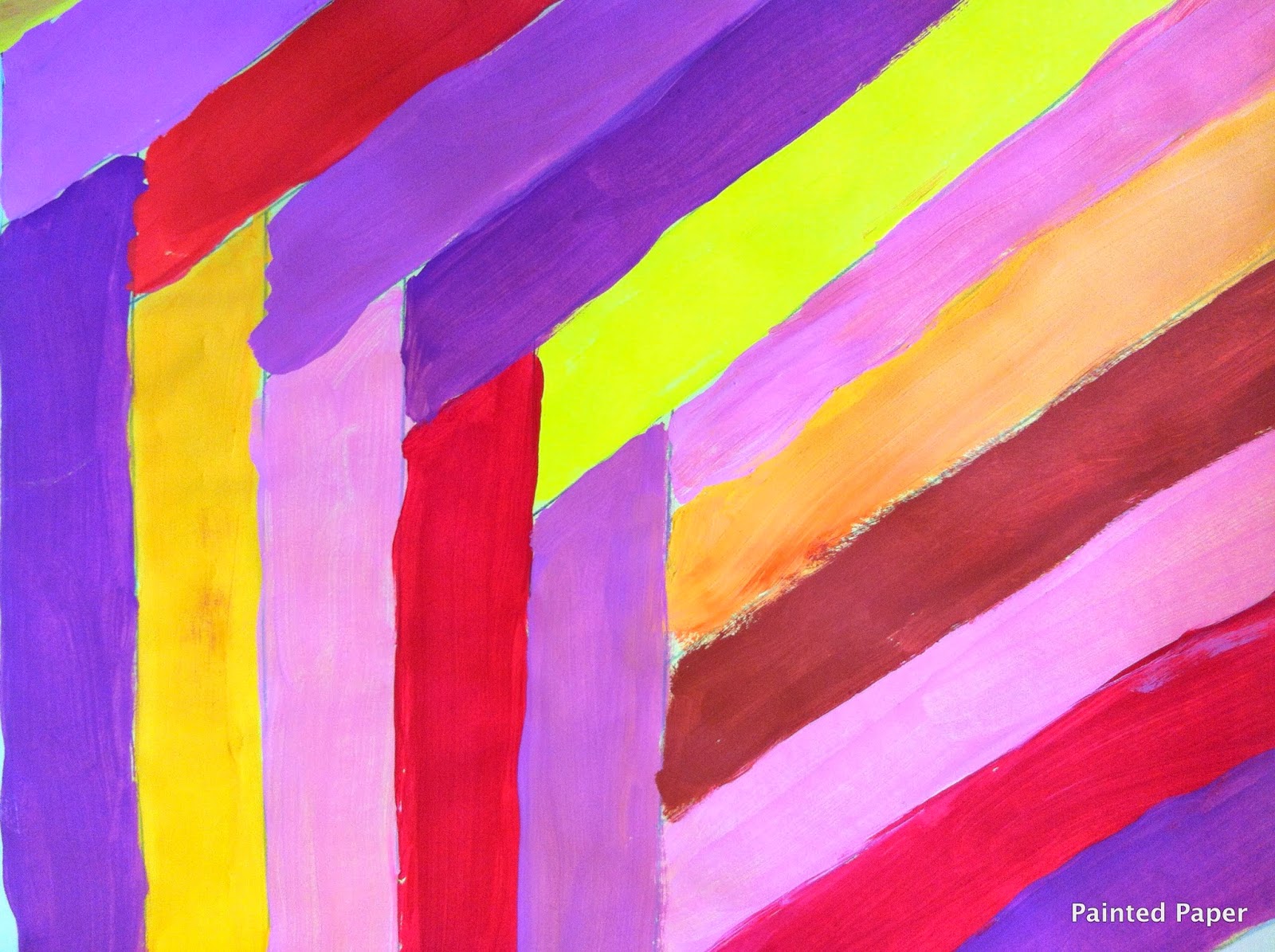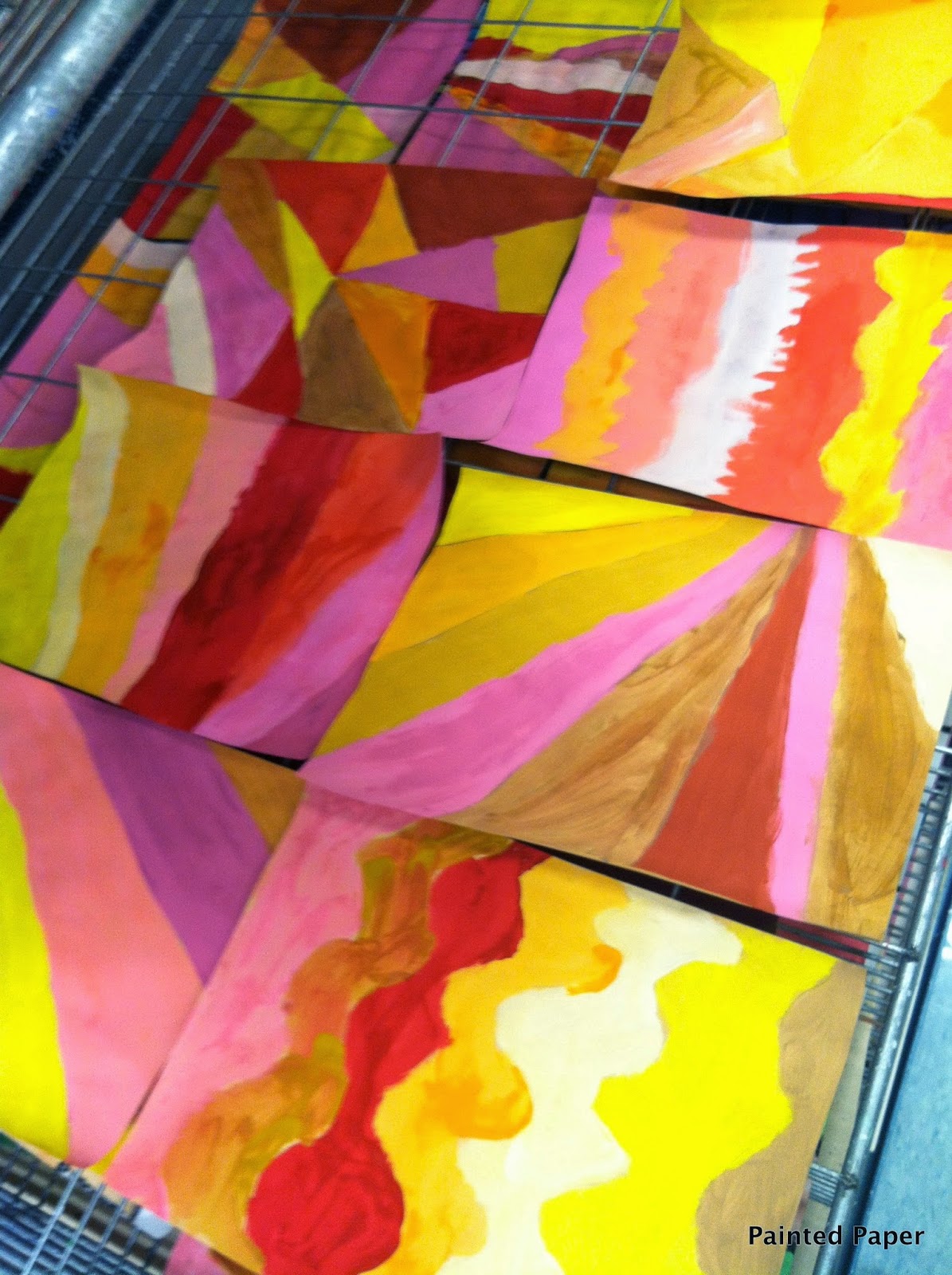 Day Two- 
Cut and Glue Organic Shapes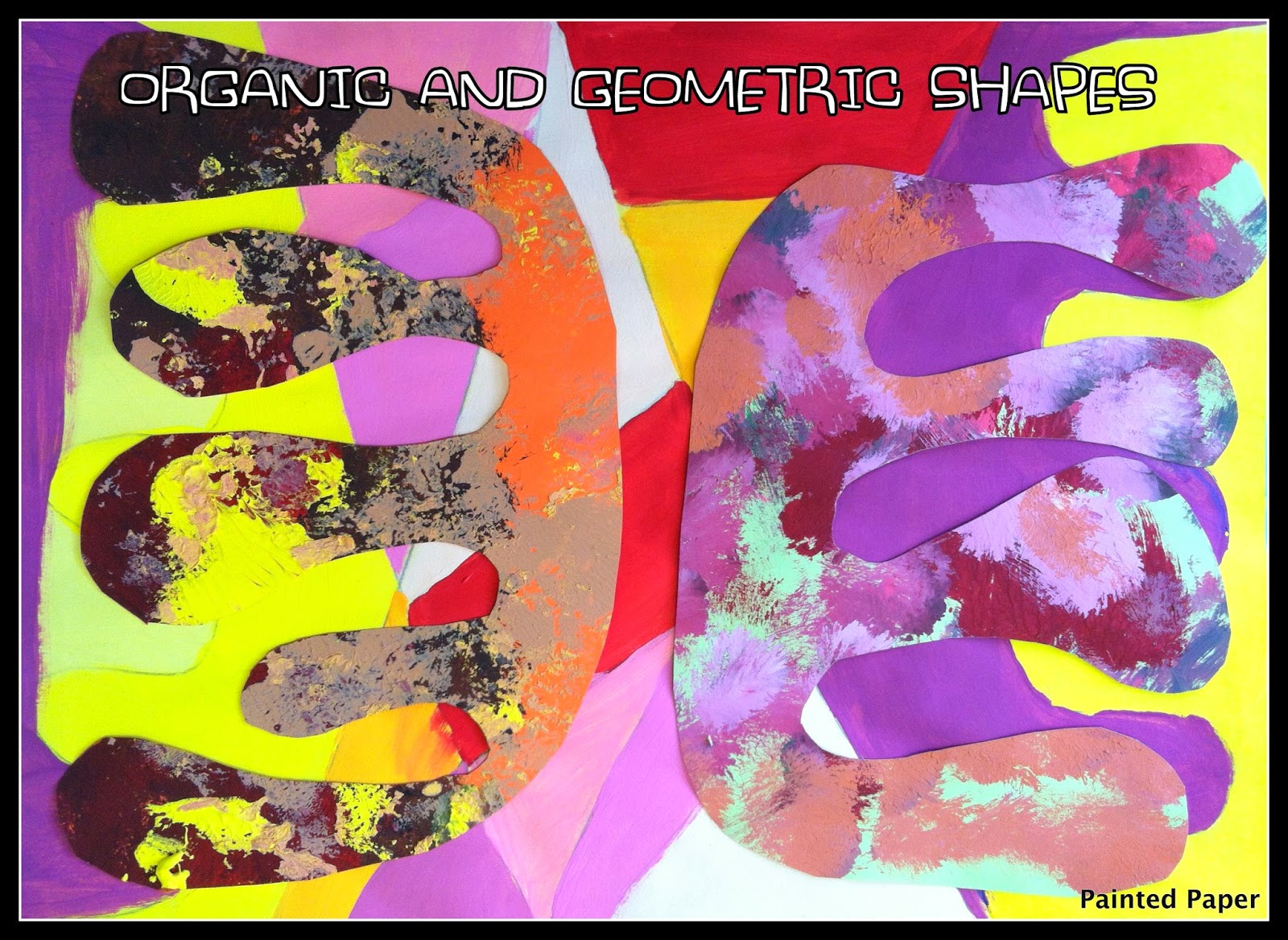 Students used various colors of painted paper to compliment their previously painted projects. 
We discussed the curvy lines found commonly on organic shapes. 
We brainstormed some fun ideas like
 seaweed 
and leaf shapes as well. Students 
jumped right in and created beautiful shapes.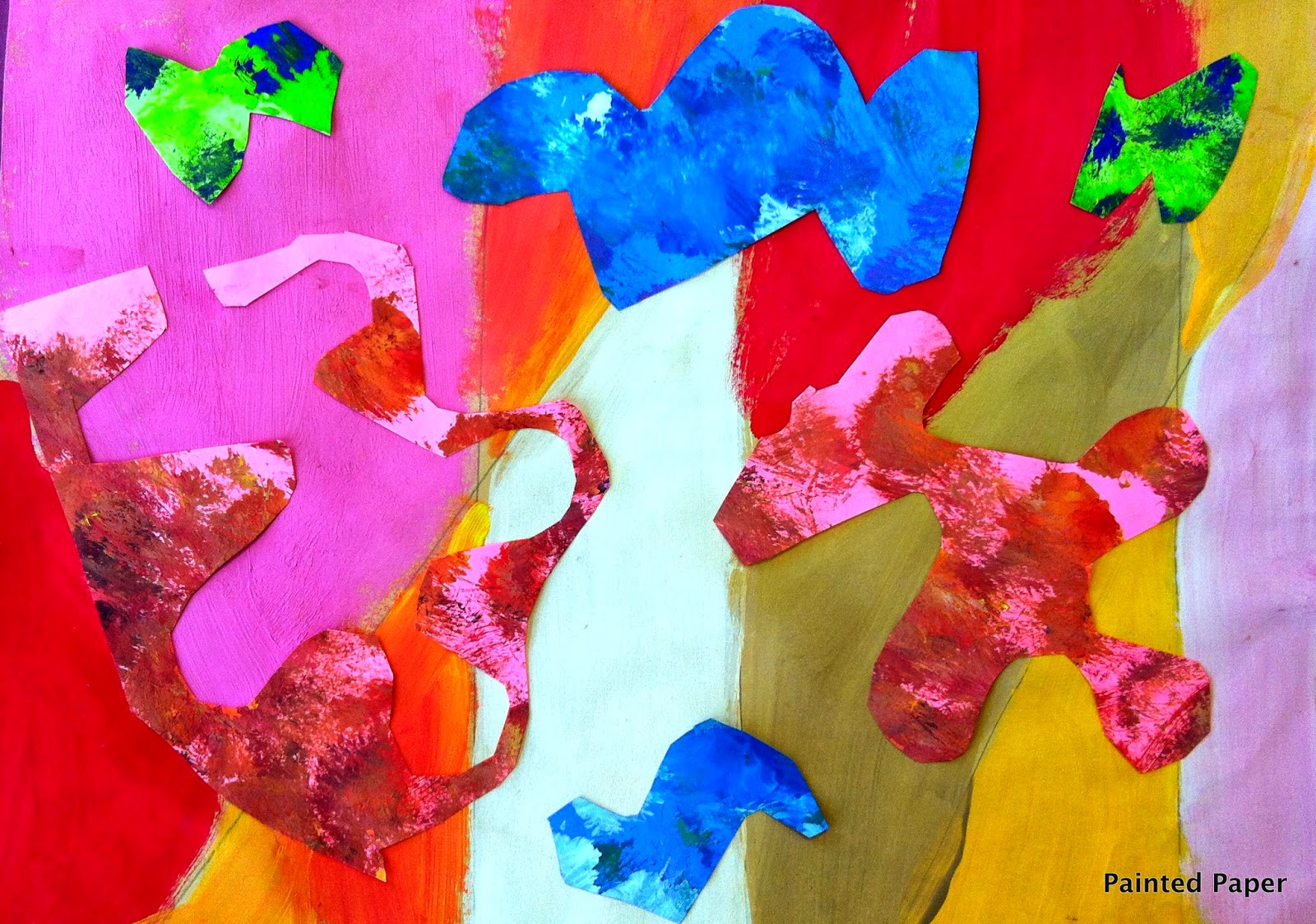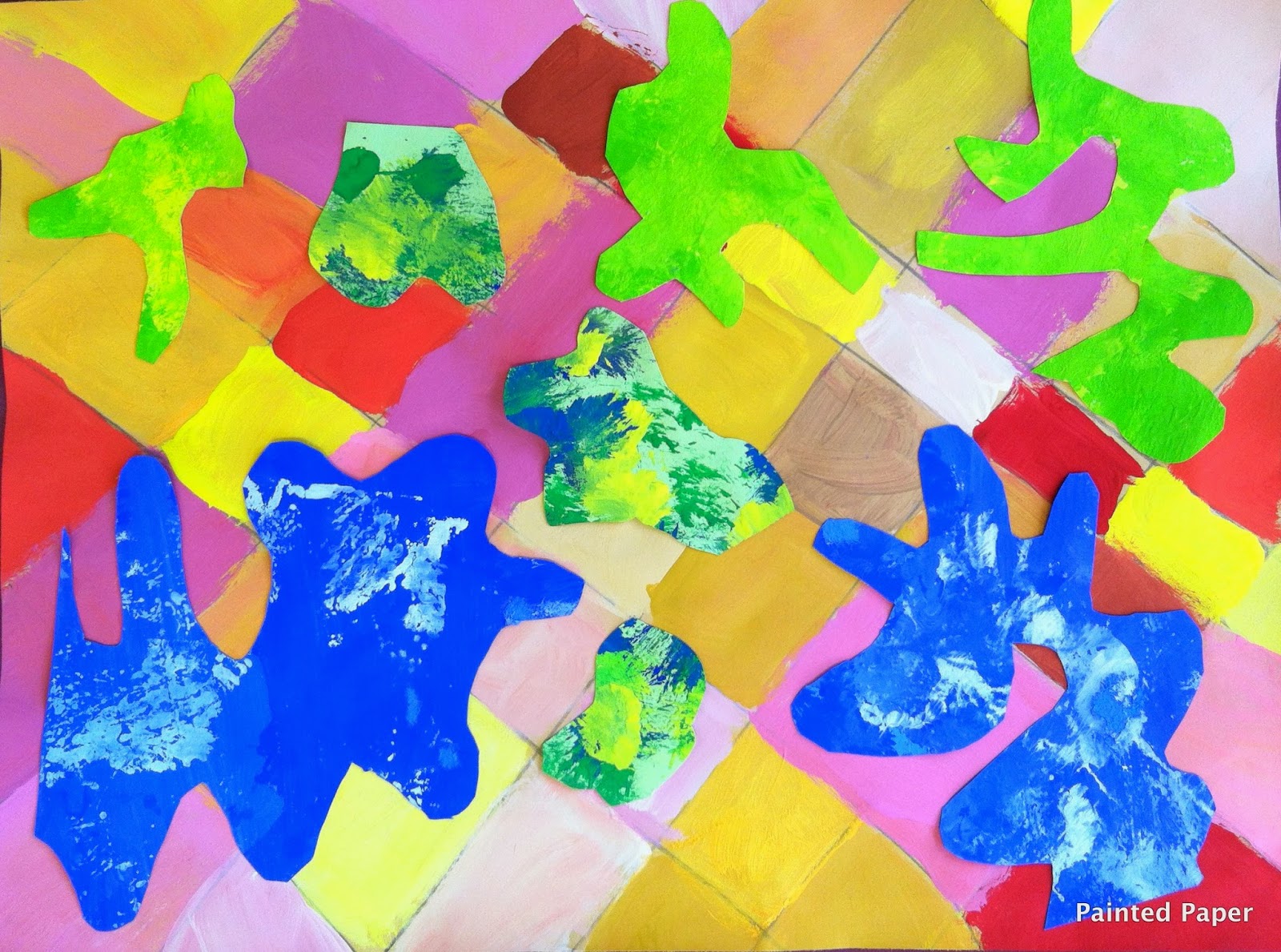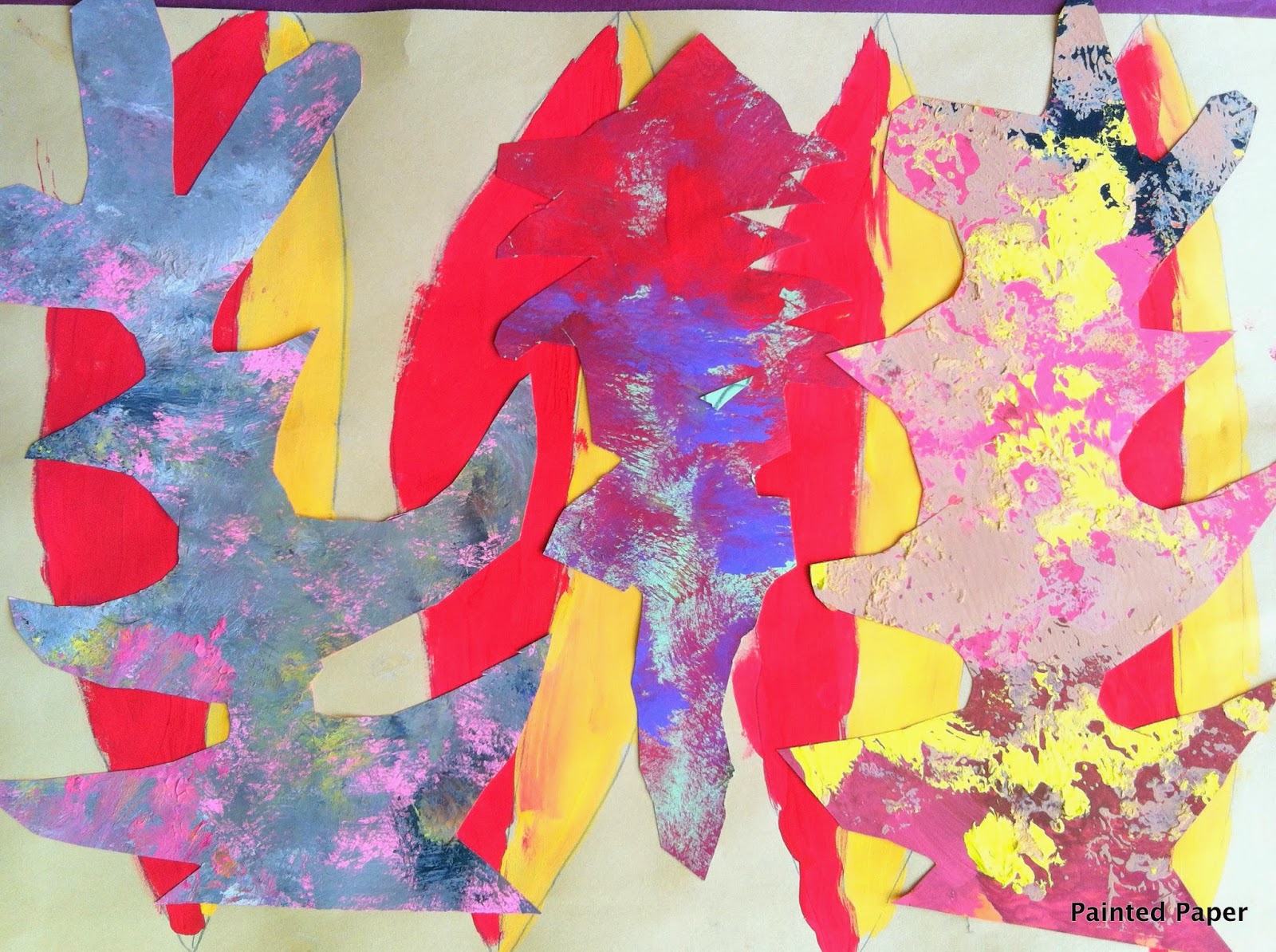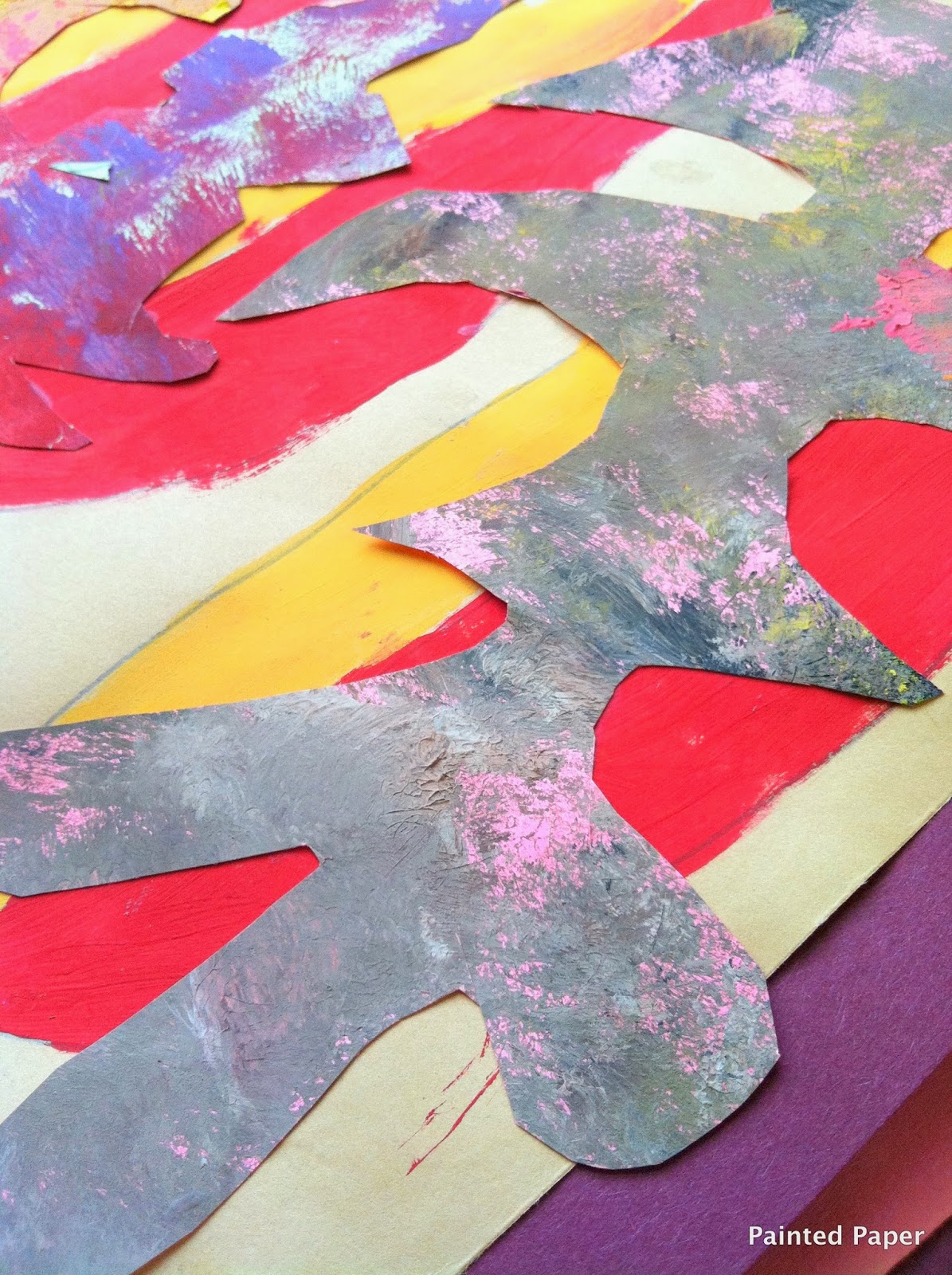 Once they had their shapes all created and cut out, they glued them neatly onto their backgrounds.
Materials:
Construction Paper
Tempera Paint
Brushes
Various shades of Painted Paper
Glue
Scissors
Pencils
Have fun creating your own collage paintings