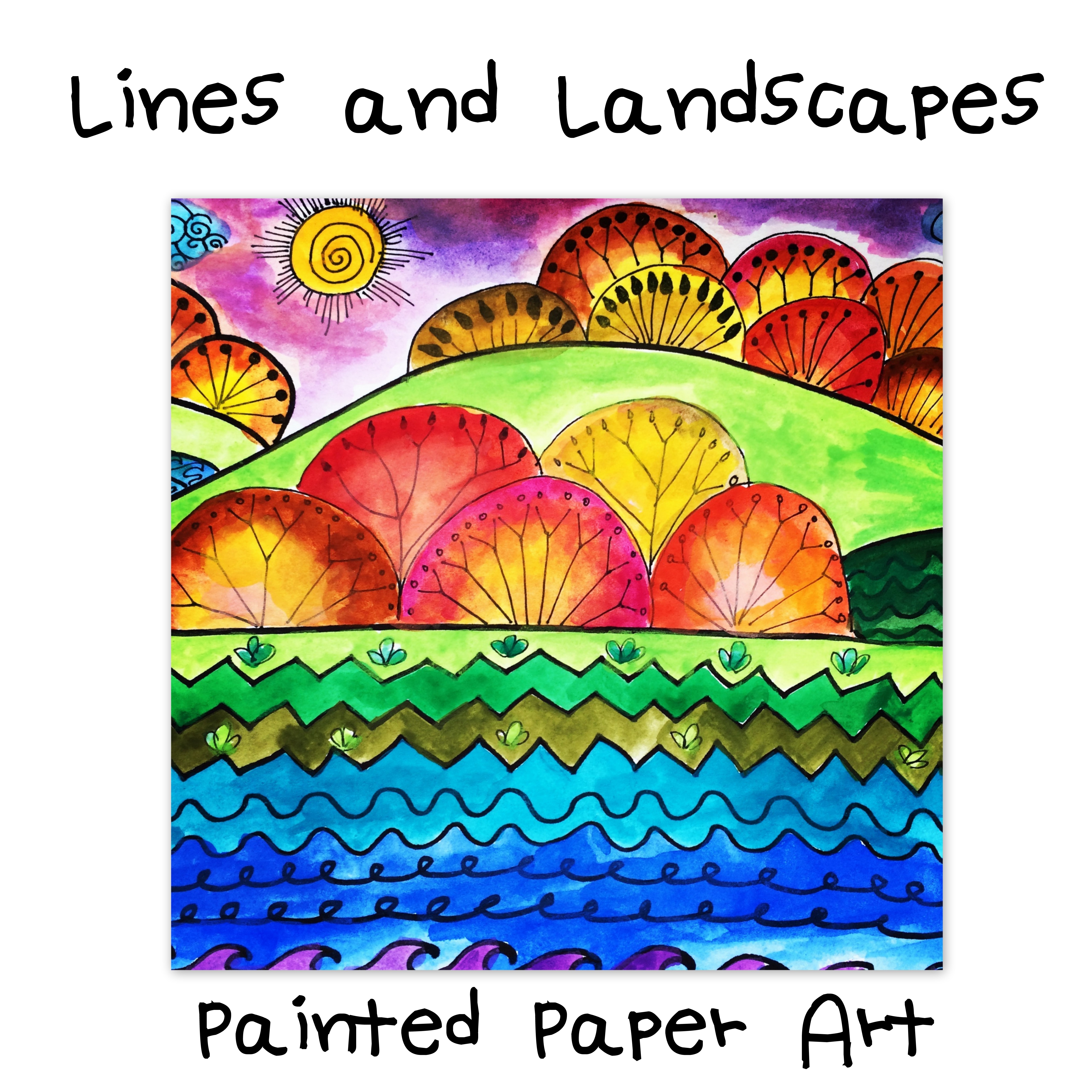 One of our learning objectives is studying Lines and the Elements of Art.  I wanted a simple line project that incorporated many different types of lines while also reinforcing landscapes, the other big learning objective in art. We examined various lines, how to create them, and I created a simple handout for the students to refer to, which you can download here.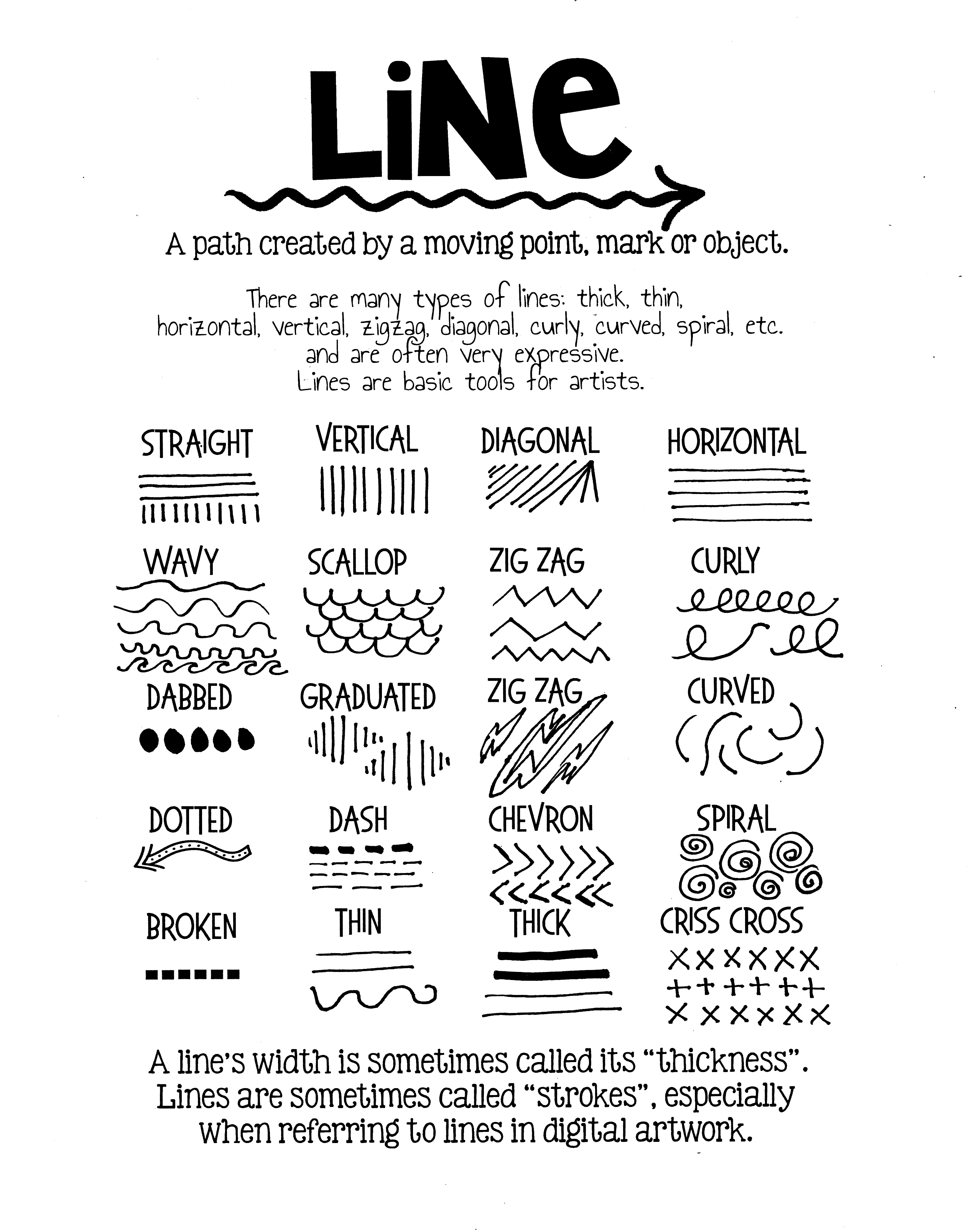 Directions
With a pencil, create various areas of landscapes, background, middle ground and foreground. Then various lines were added in those areas, especially in the foreground. After all the lines were drawn out, trace over pencil lines with a sharpie or permanent marker.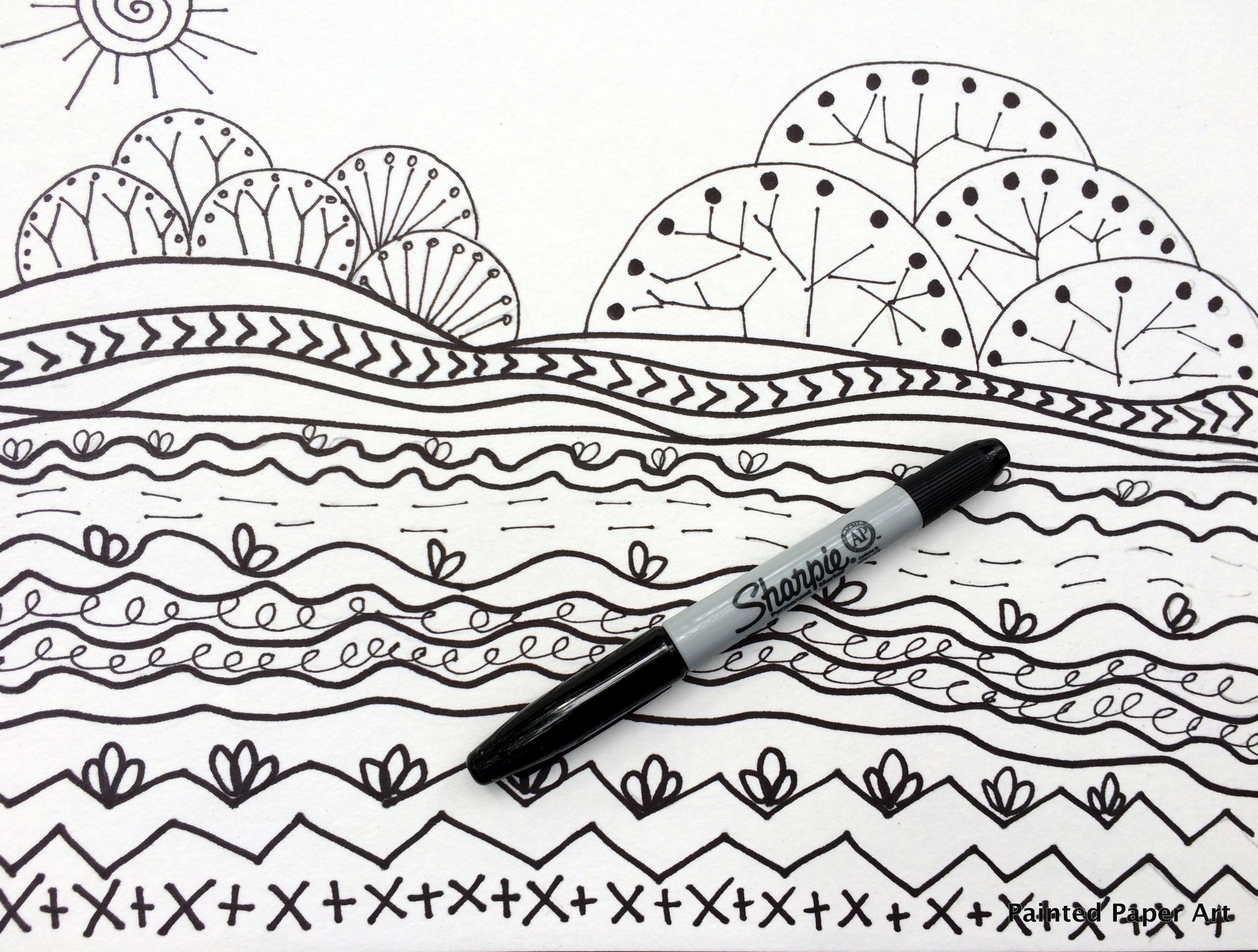 Step Two
Grab some paint brushes and add color.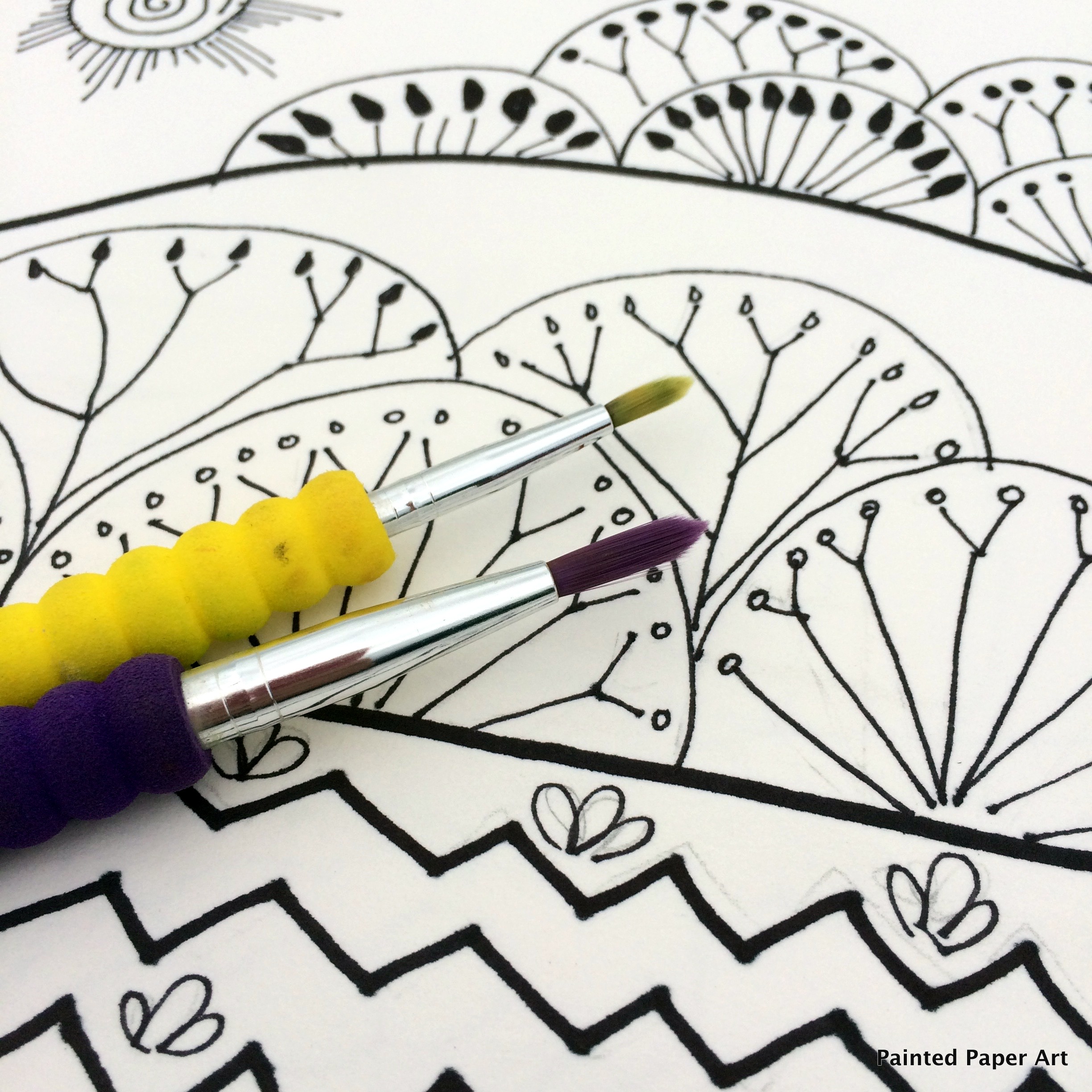 I love these connector sets from Faber Castell. So easy to use and they produce such vivid colors.
Let dry.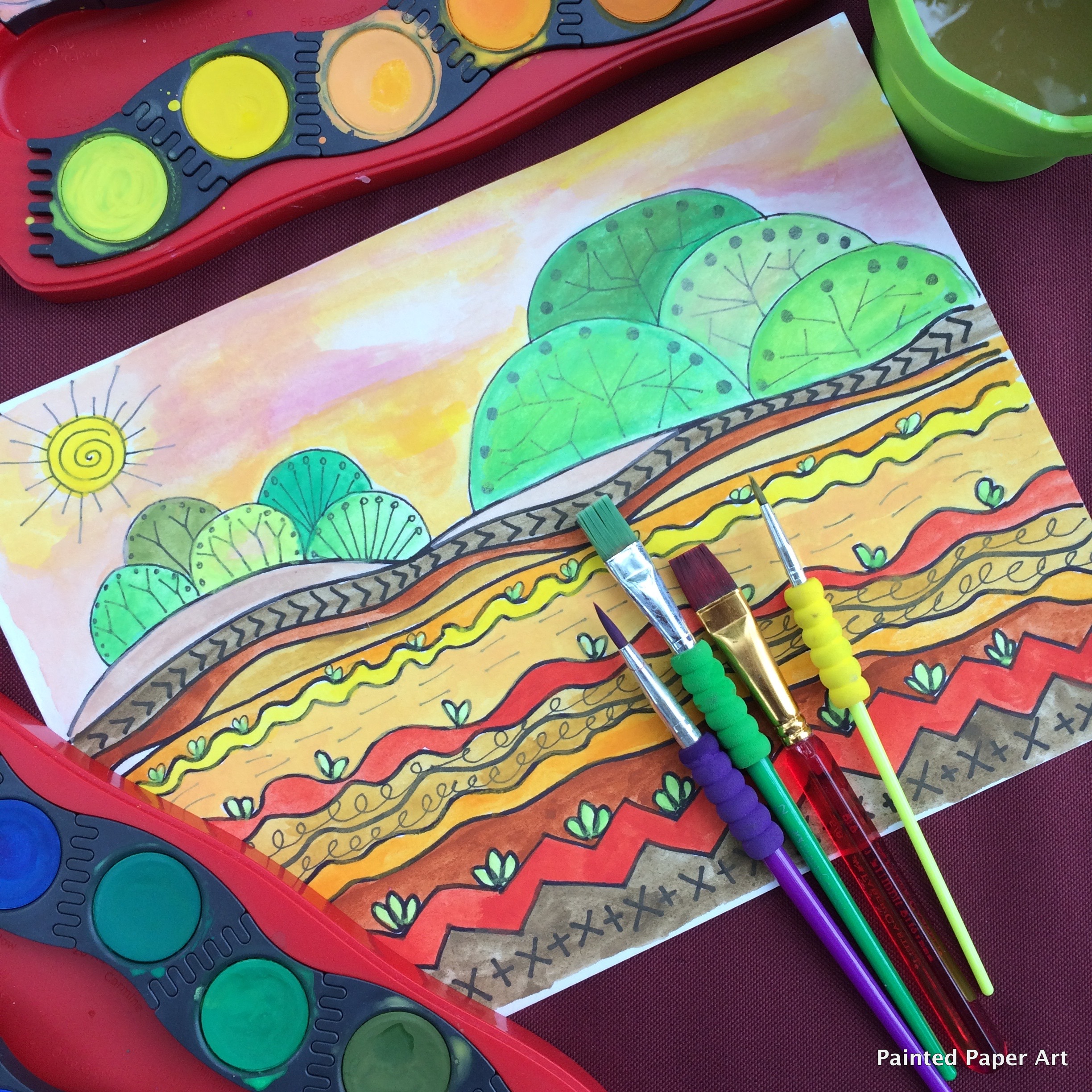 We discussed the use of various colors and blending techniques with the paints.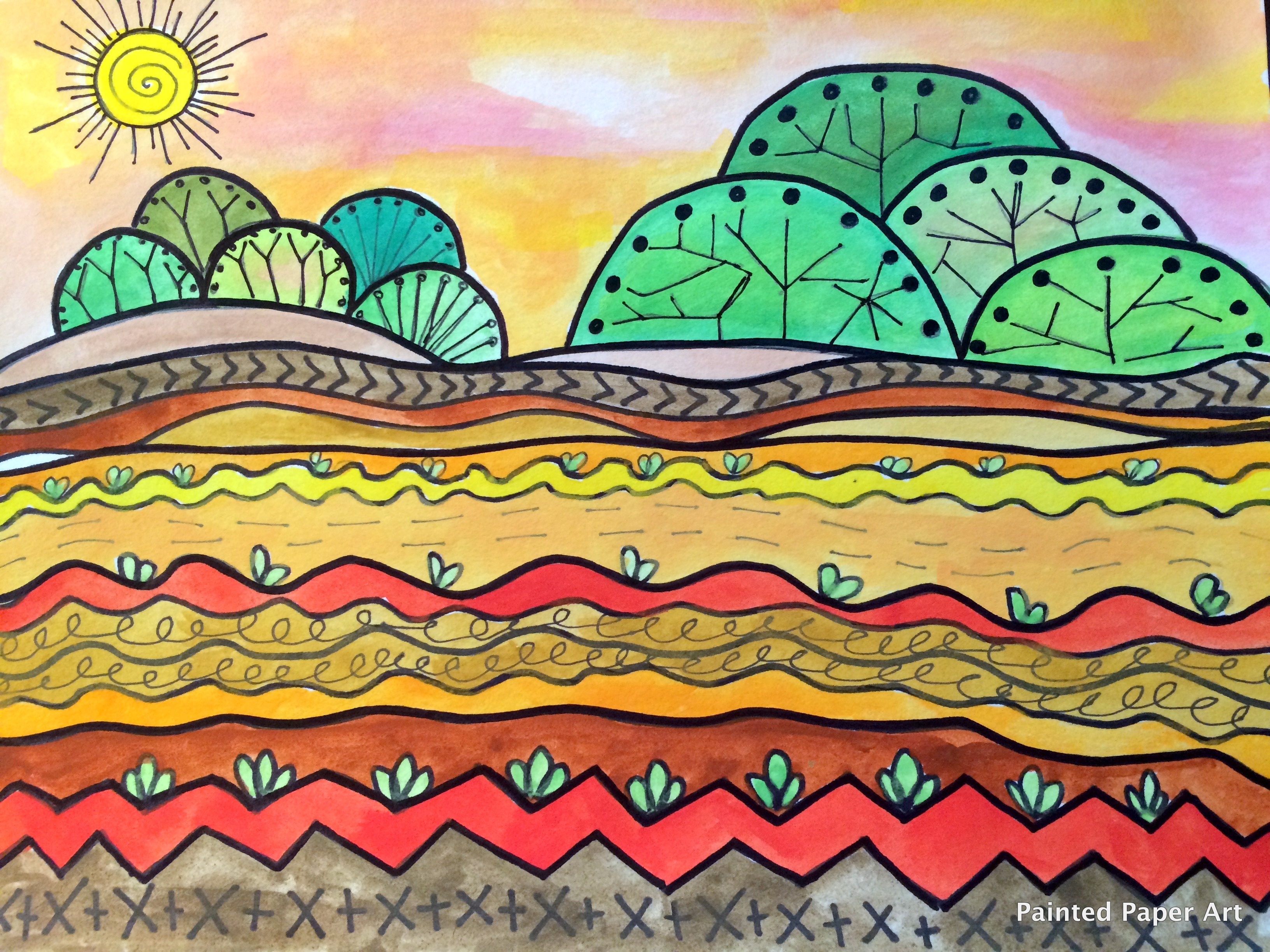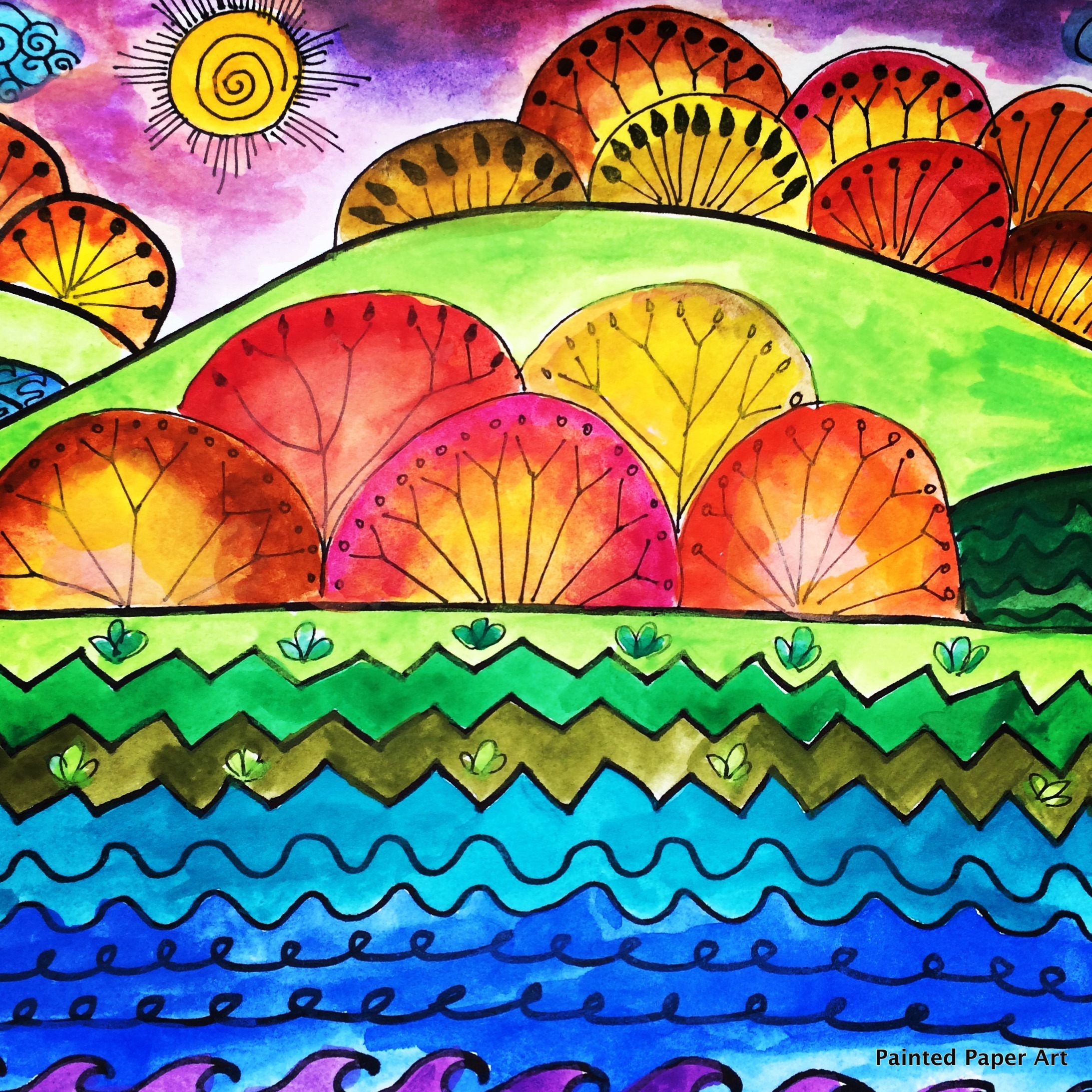 These turned out so beautiful. I can't wait to display these colorful masterpieces.
Keep on Creating!

SaveSave
SaveSave