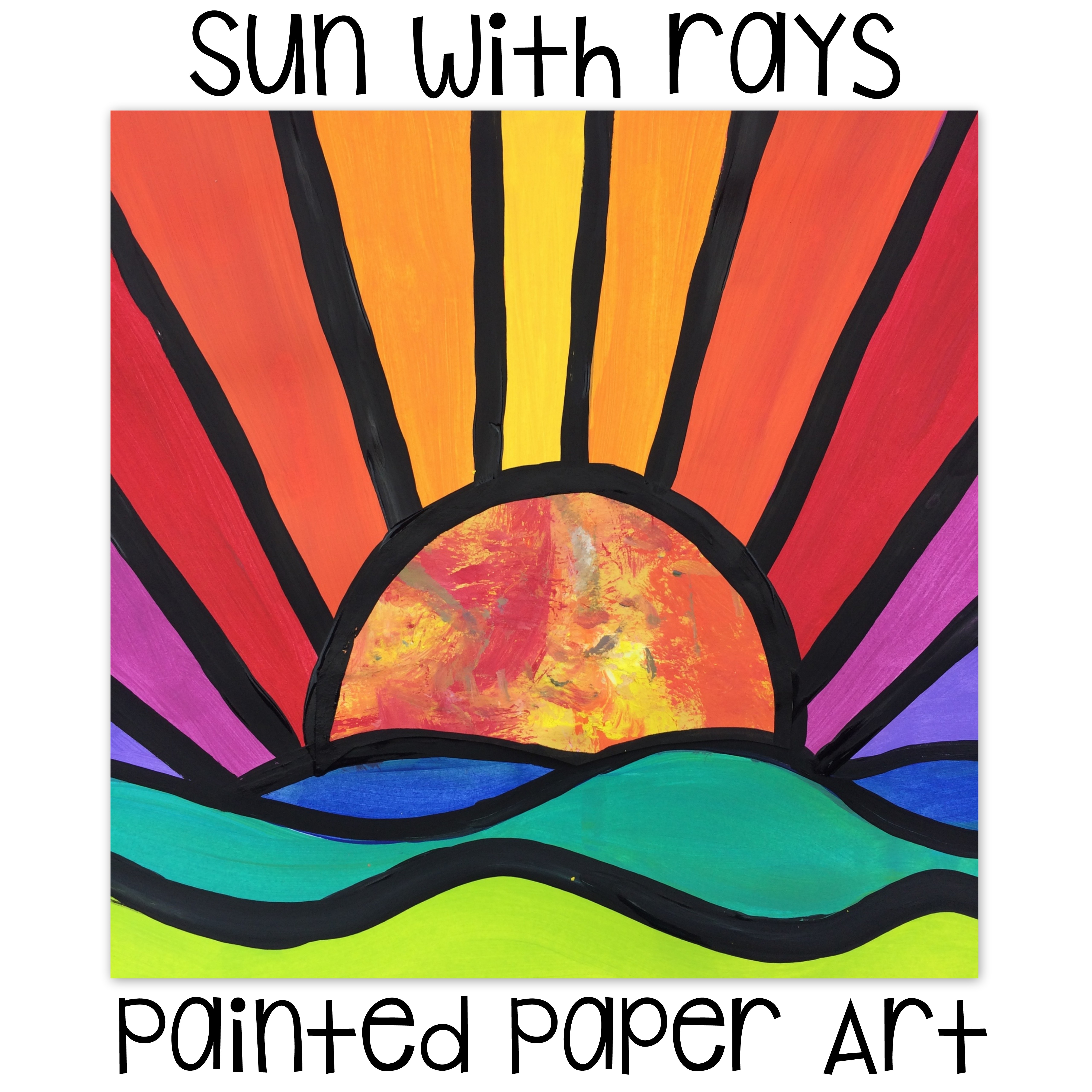 The sun will come out! Do you need to reintroduce a warm and cool concept in a colorful way? Here is a fun lesson that incorporates line and color. My students really enjoy creating these adorable suns.
Here Is What You Will Need: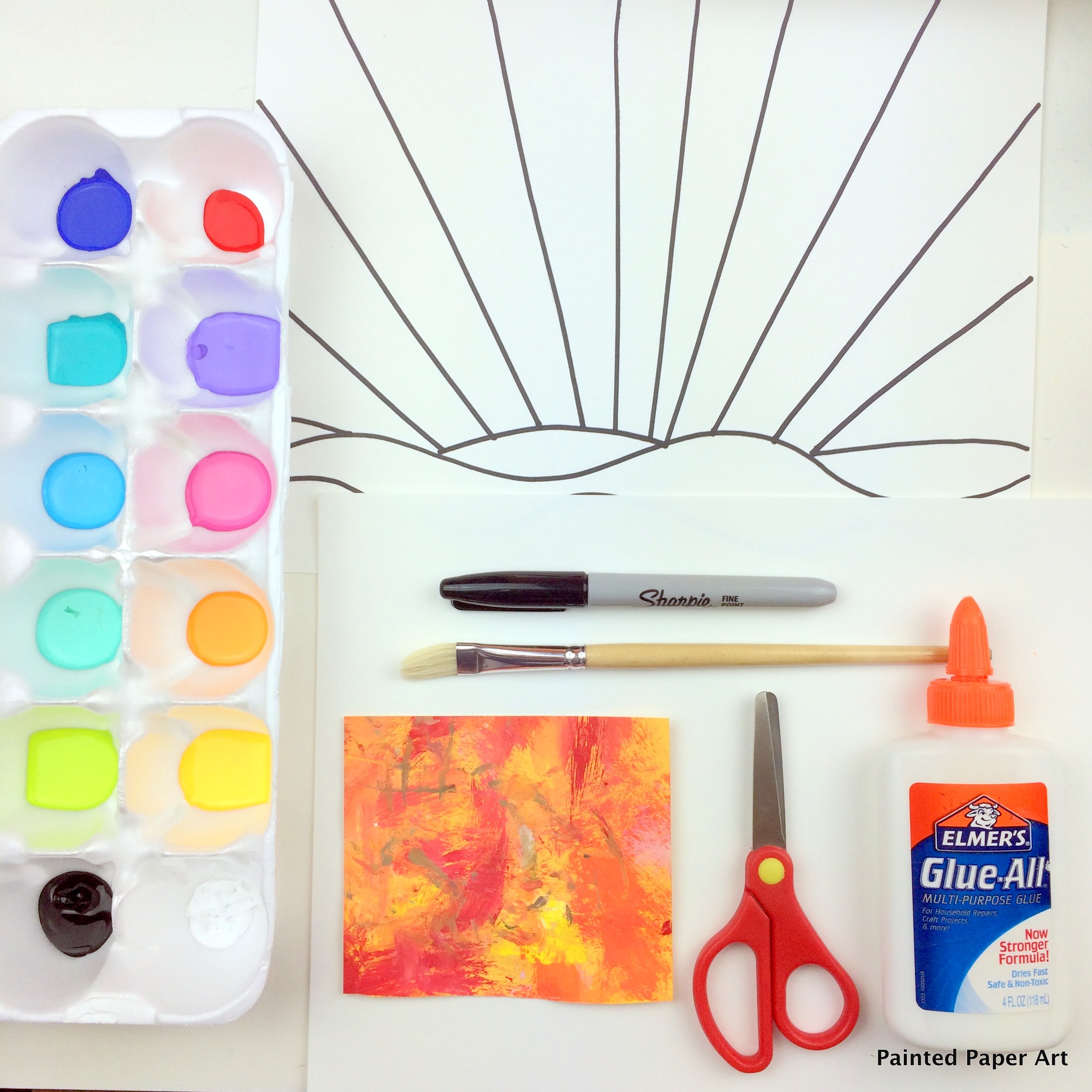 Adding the Lines
With a sharpie, create lines to represent the rays of the sun and waves in the sea.
HINT: Using a straight edge or a ruler will help create straight lines when making the rays.
Add wavy lines to represent the water.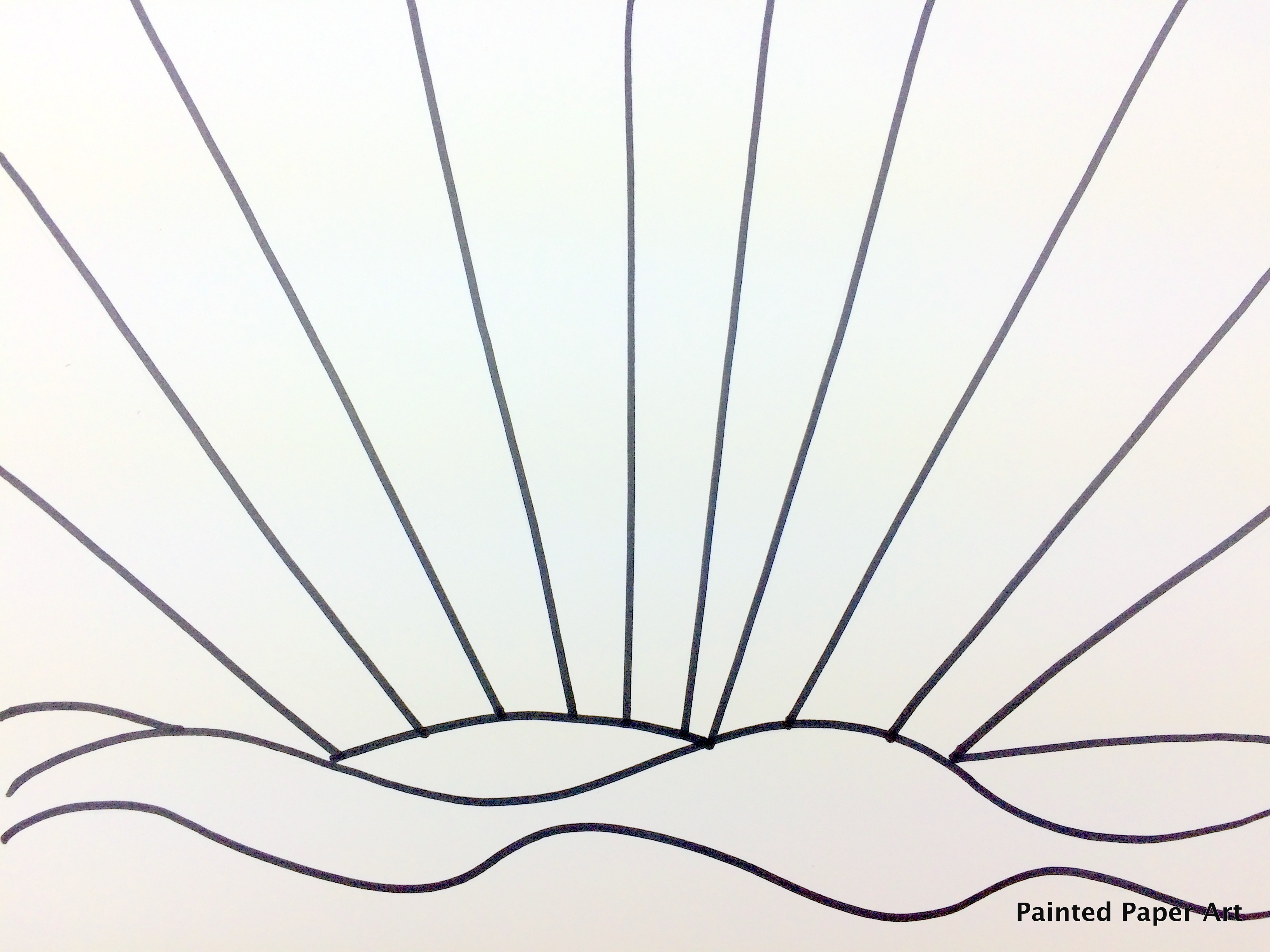 Adding the Paint
With a good premium tempera paint and a medium flat brush start painting the rays. I suggest to start with the color yellow and proceed to fill the rays with the WARM colors: orange and red. Some students painted in a symmetrical pattern while others did a different pattern. The waves were painted with COOL colors: Blue, Purple and Green.
Let dry.
Adding The Sun
Draw the shape of the sun on the back of a piece of previously painted paper. Cut out and glue down. With a wide angled black sharpie, redefine the lines of the rays and sun.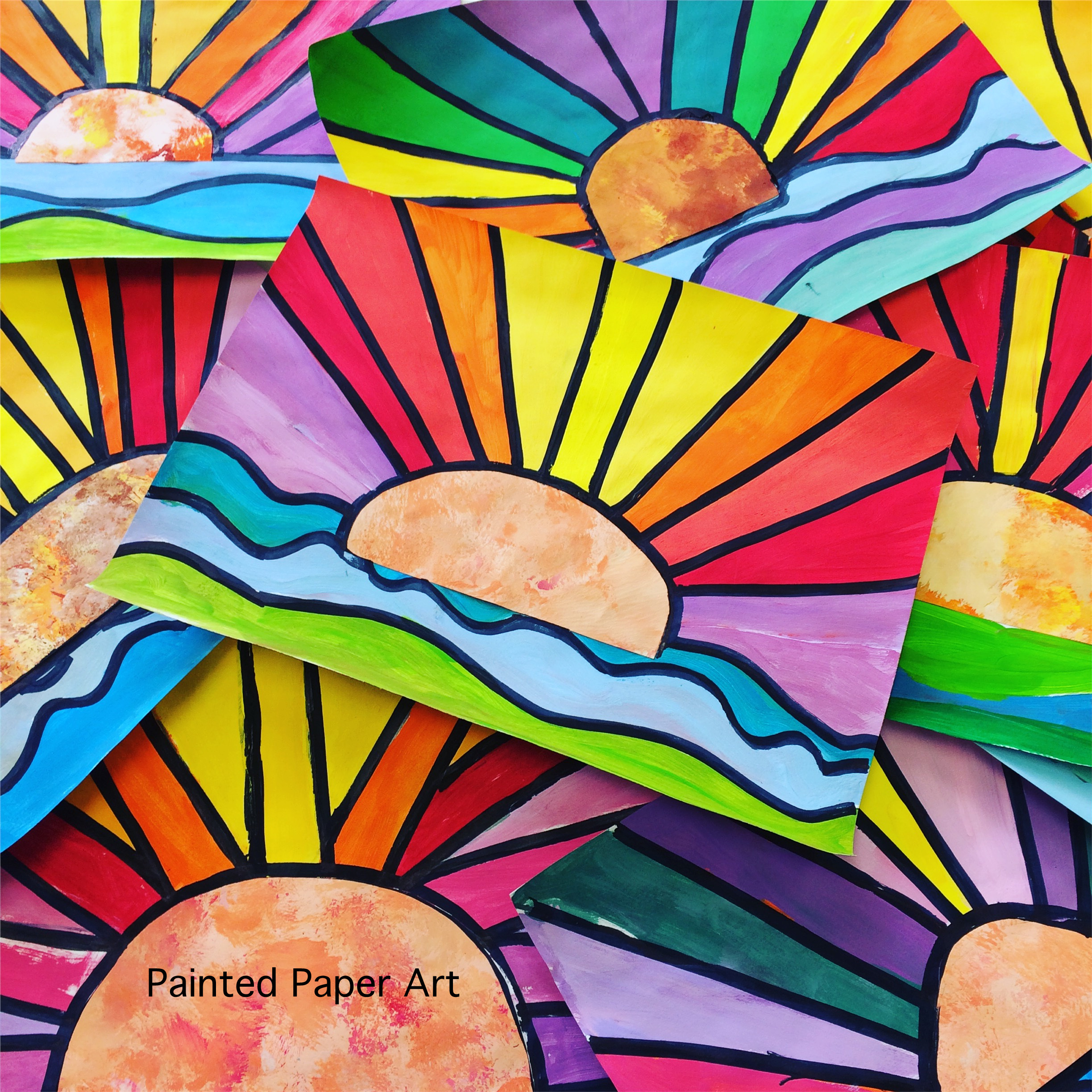 Display for all to enjoy!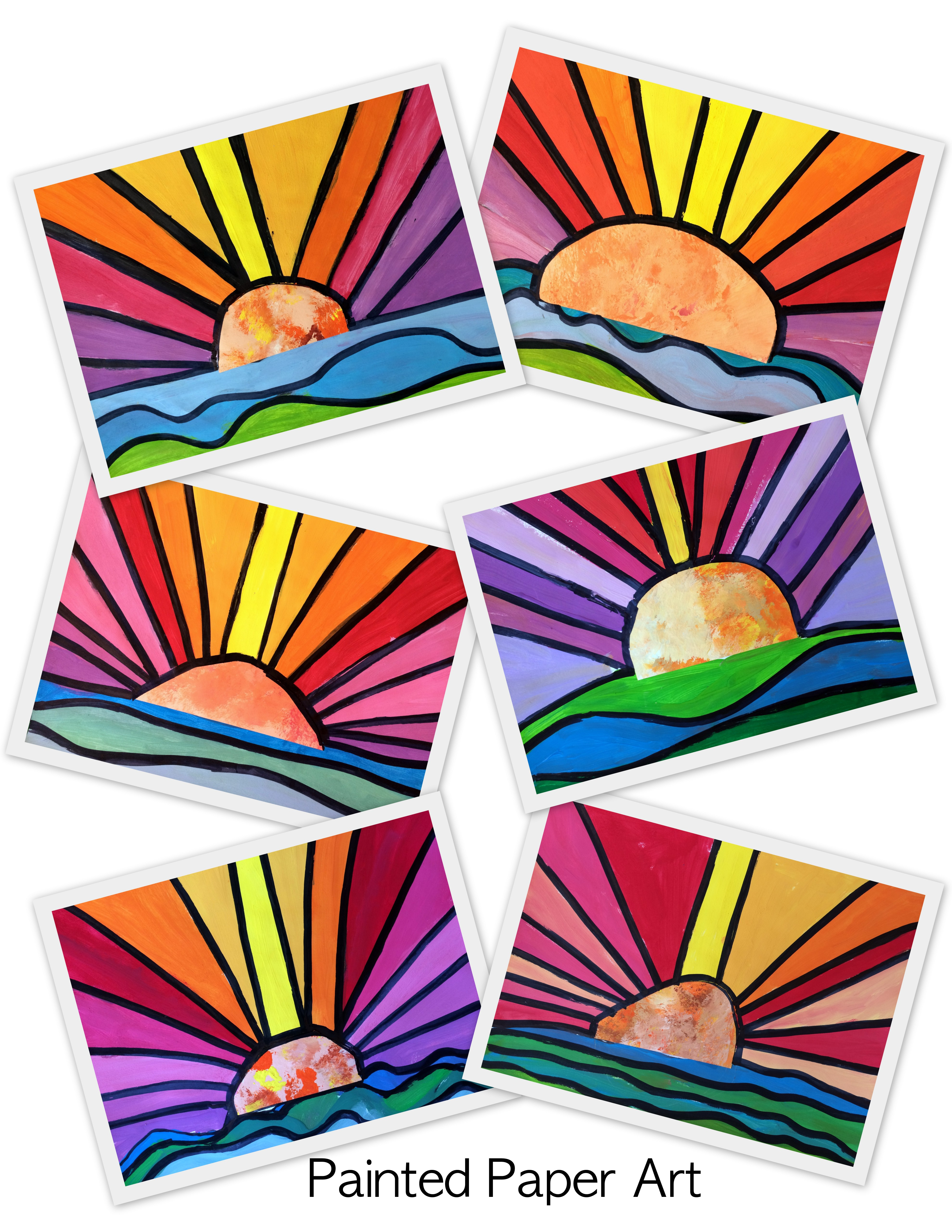 Keep on Creating!
Laura