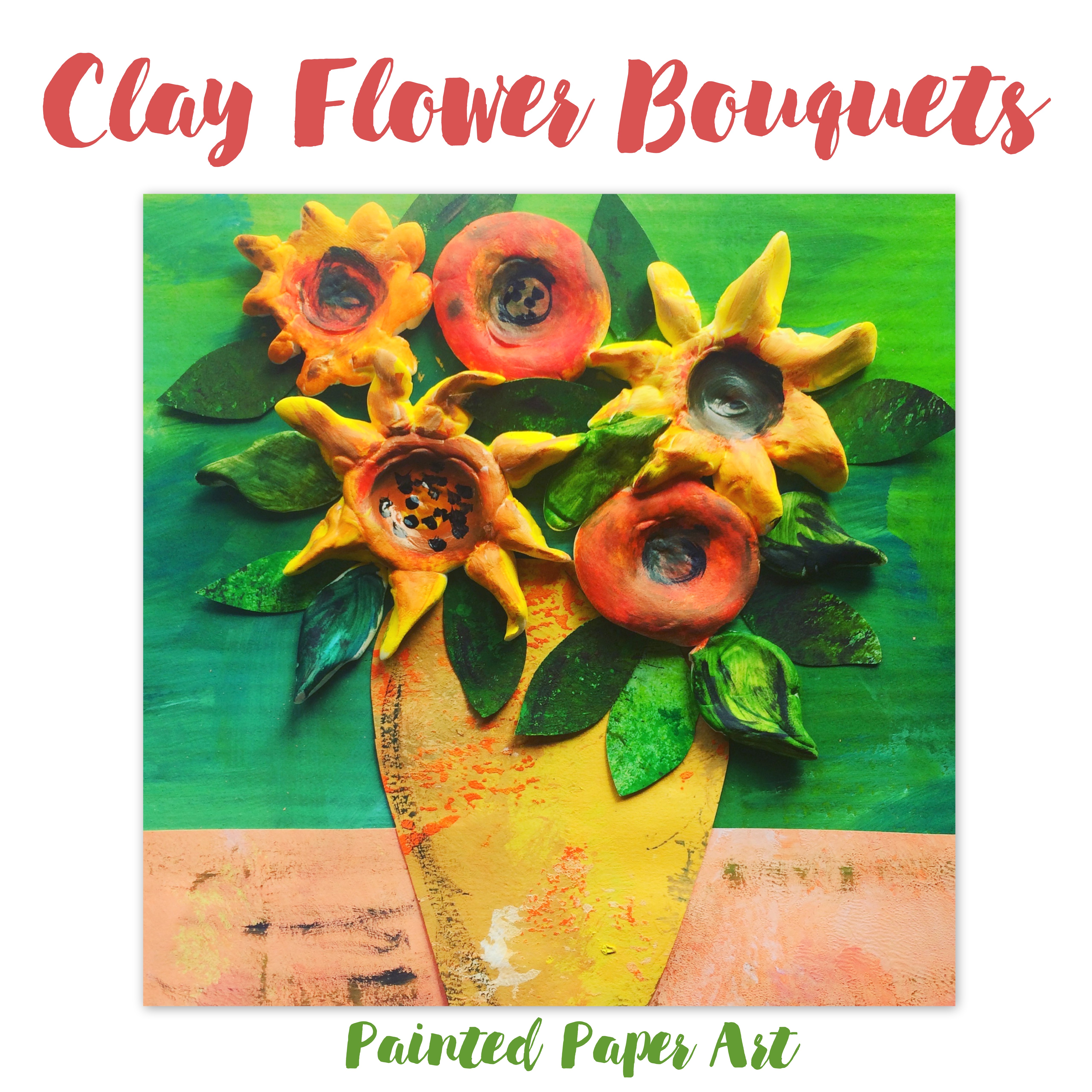 Model Magic air dry clay and painted paper make for a stunning art project that my students absolutely love. Have fun creating these mixed media pieces of art inspired by the fabulous artwork of Vincent Van Gogh.
Inspiration: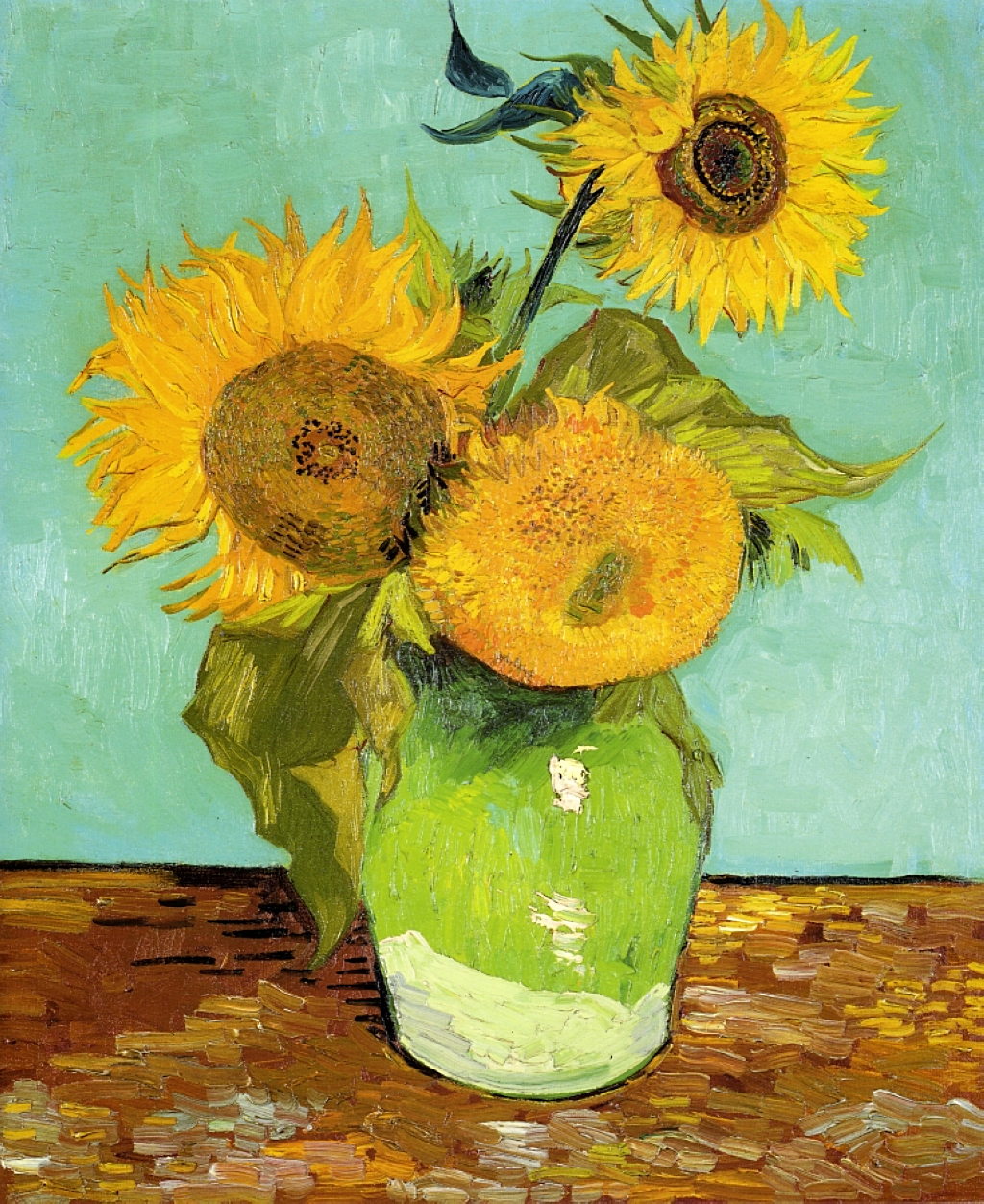 Supplies Needed:
• 8″ x 8″ piece of cardboard
• Tempera paint in various colors
• Previously painted paper ~ 3″ x 8″ piece for table and scrap for vase and leaves
• Paint brush
• Scissors
• Glue
• Pencil
• Model Magic 1 oz. package
Getting Started:
• With tempera paints, completely paint the cardboard and let dry,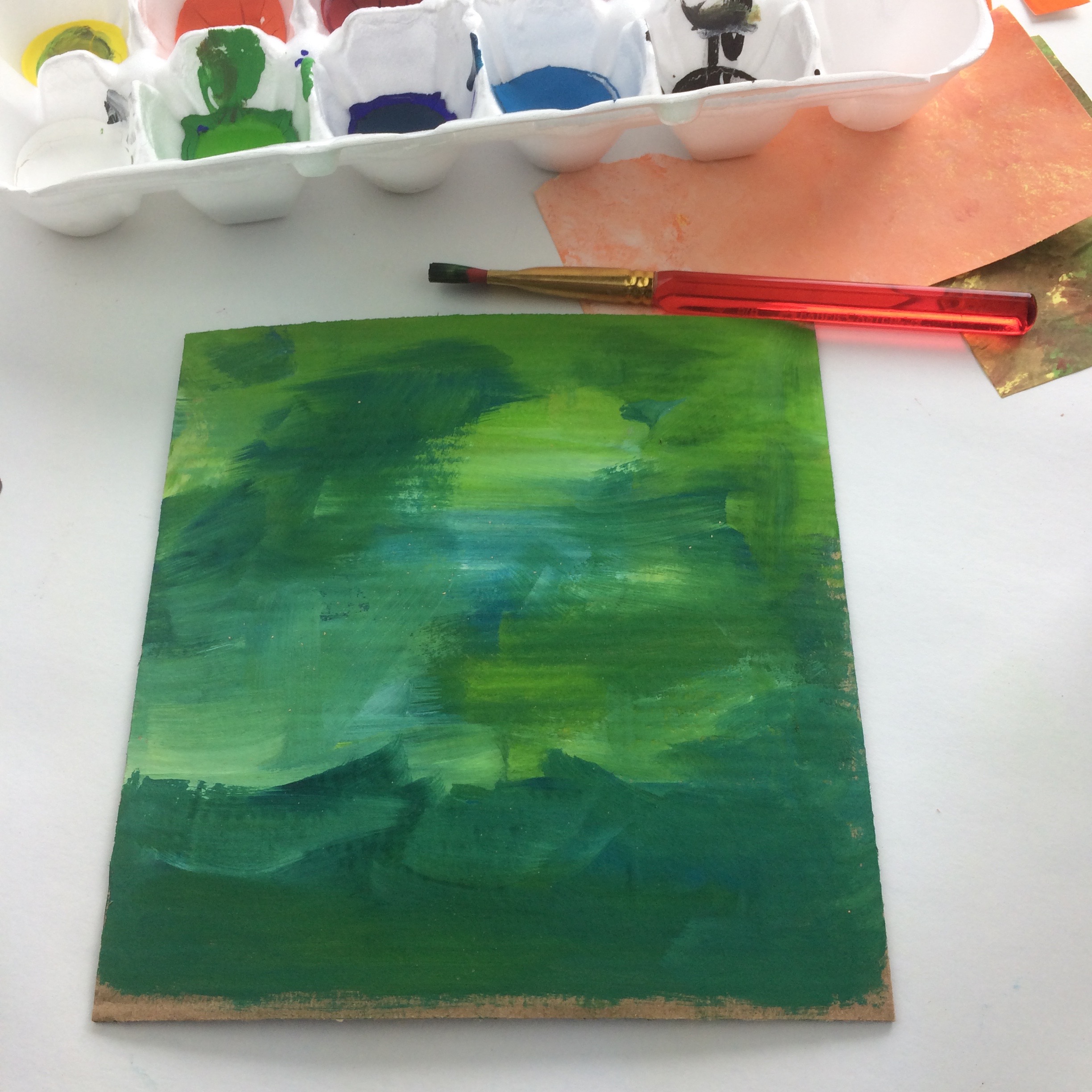 • Add 3″ x 8″ piece of previously painted paper to the bottom of the board to represent a table. Next, add a vase on top of the table.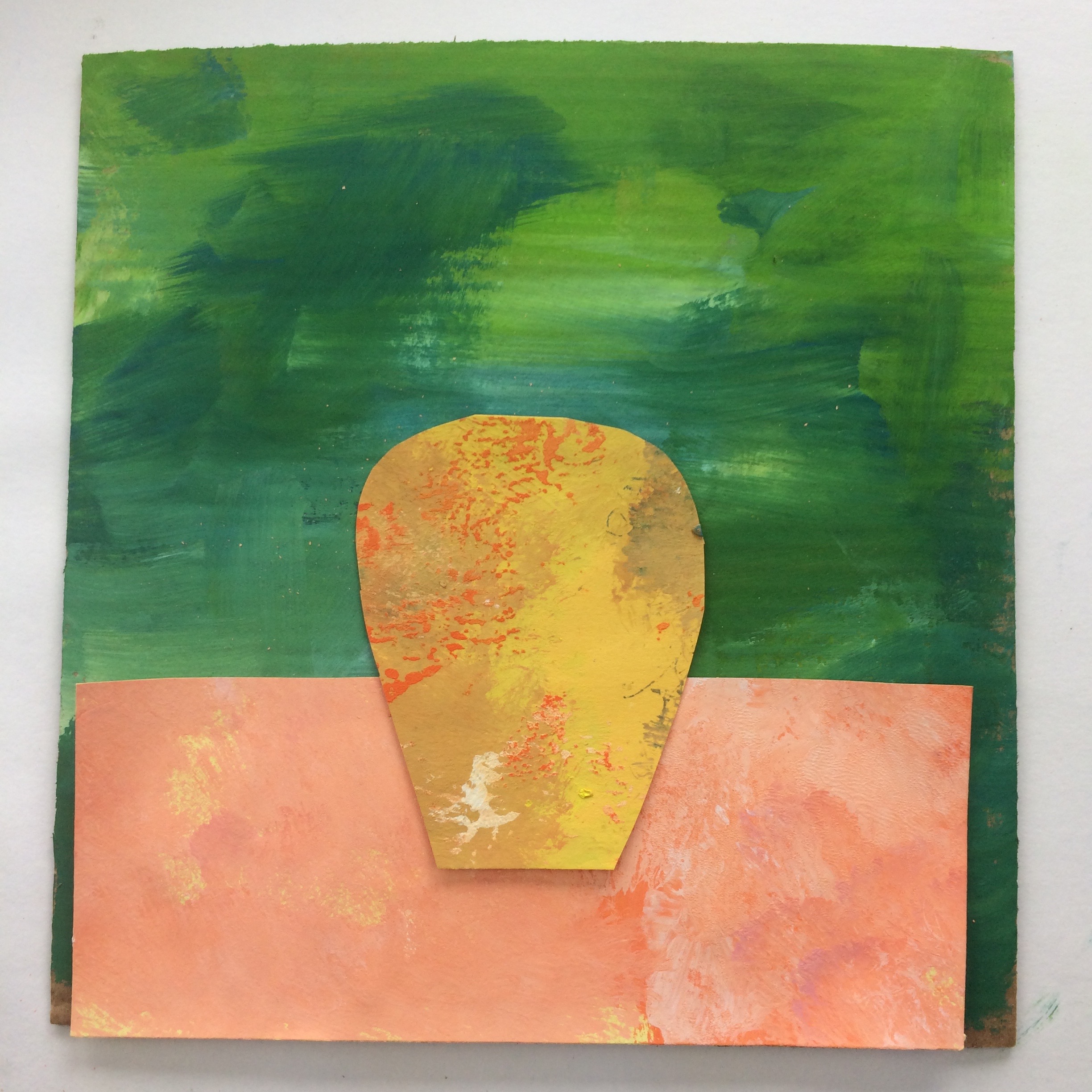 •  Start creating flowers with Model Magic. Create some with petals. We looked at various types of petals. Round, pointed, curved etc. Simple circle-shaped flowers work great. Make sure to push the center of the flower down so the clay attaches to the board. Let dry. If the clay comes off when air dried, just add a drop of glue (tacky glue) to the back of the flower. This will hold the clay nicely.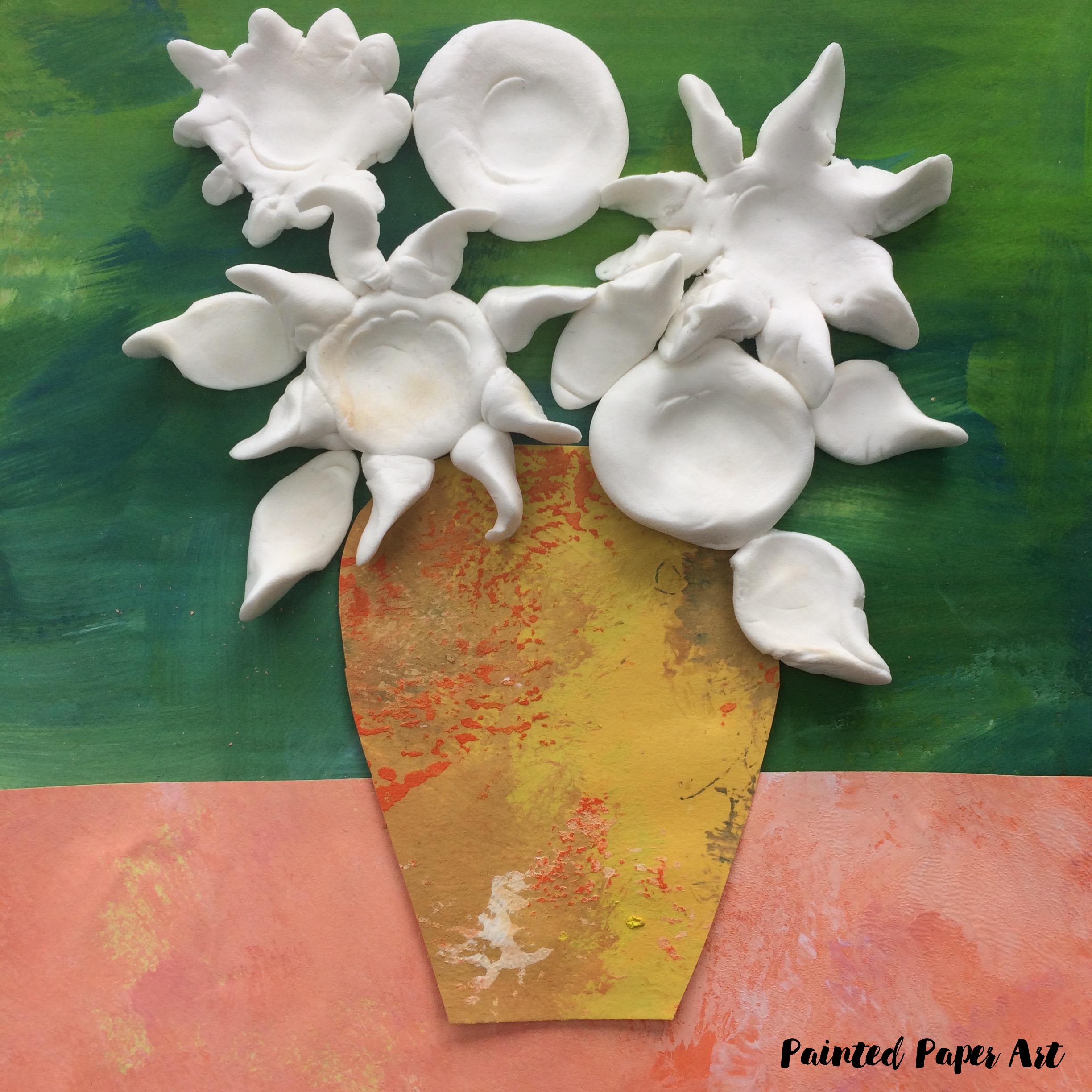 • Paint the flowers using various colors of tempera paint. I suggest using more than one color. Start with lighter colors first, then apply the darker colors. Cut out previously painted paper leaves or paint some on the board. Be creative! Have fun exploring with color and paint!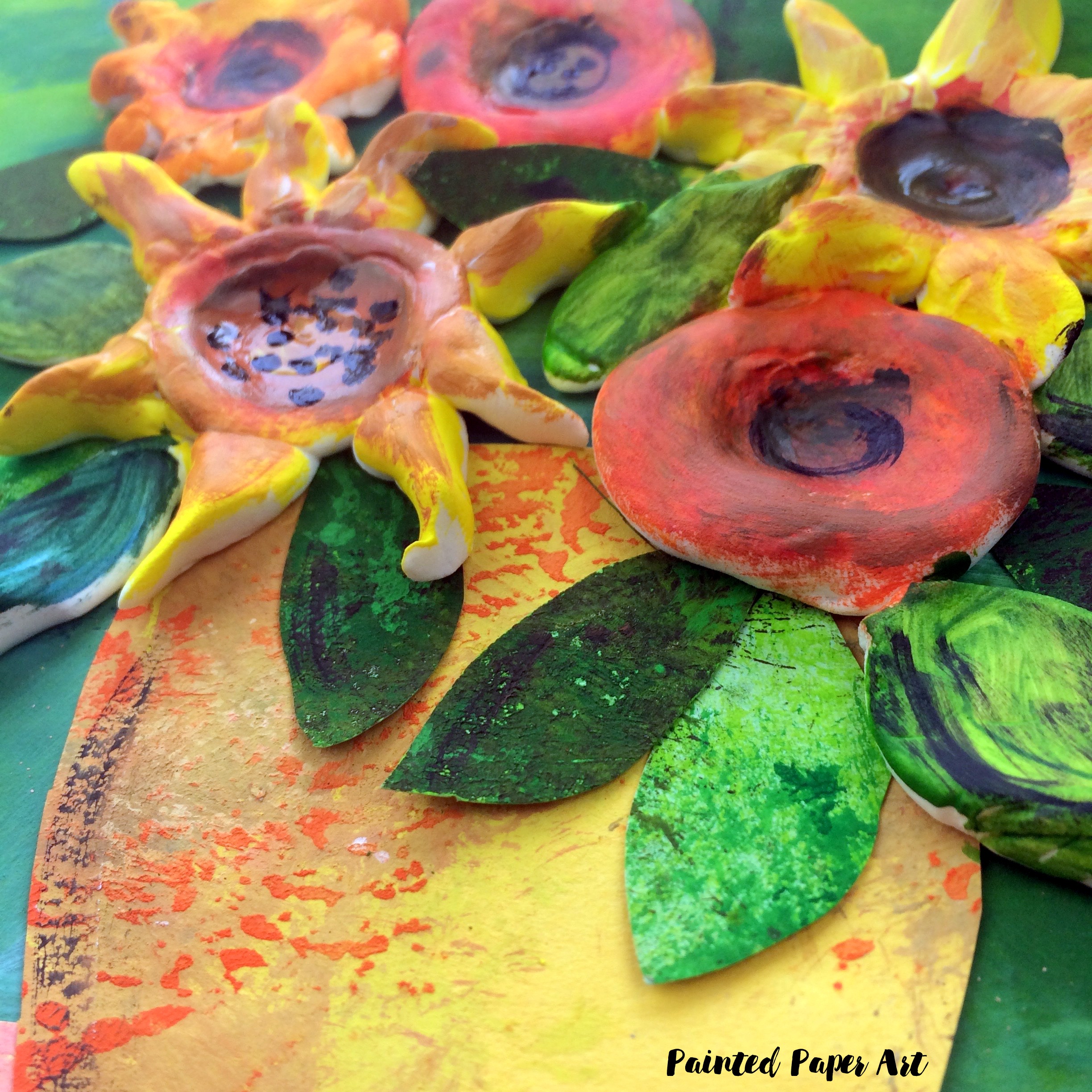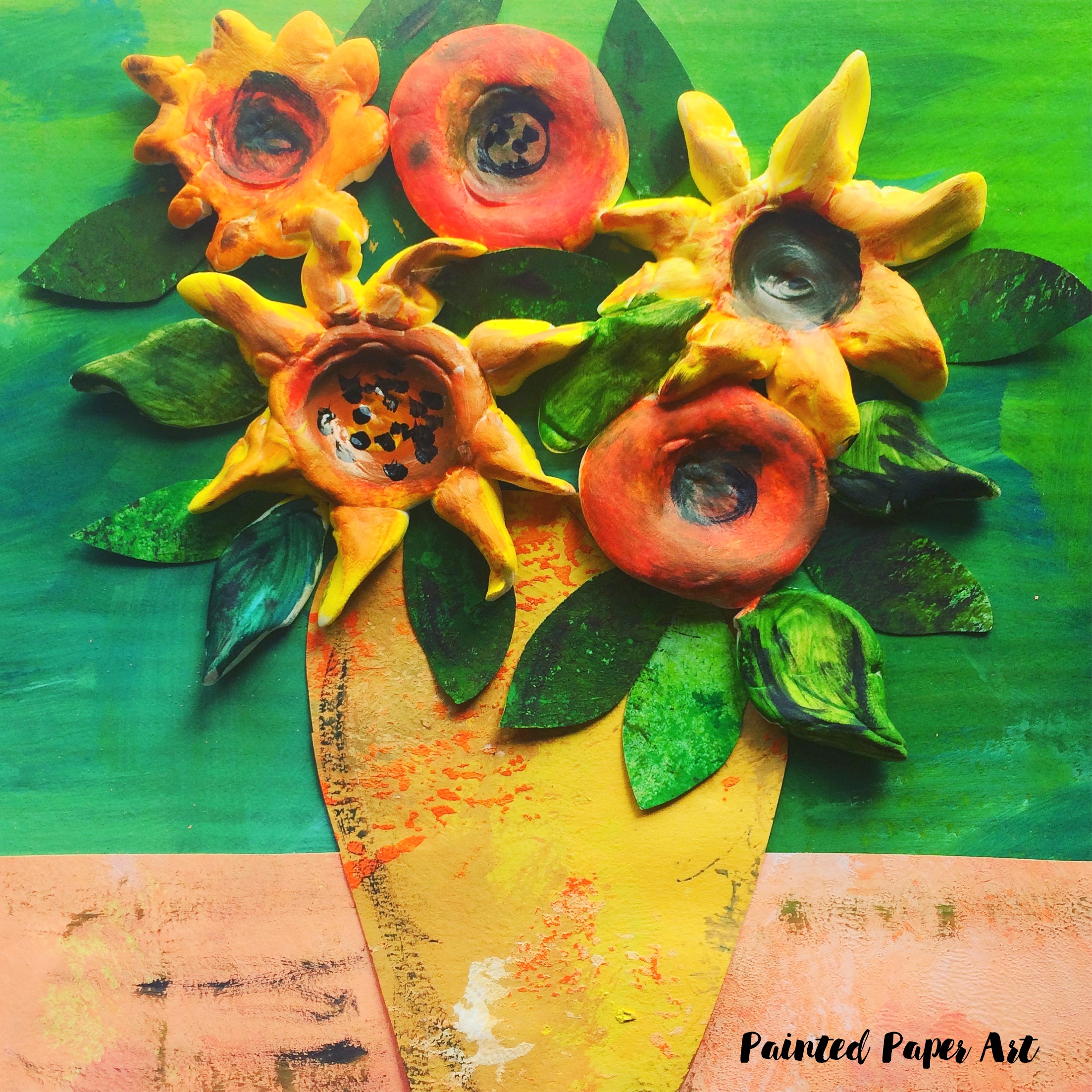 Gallery: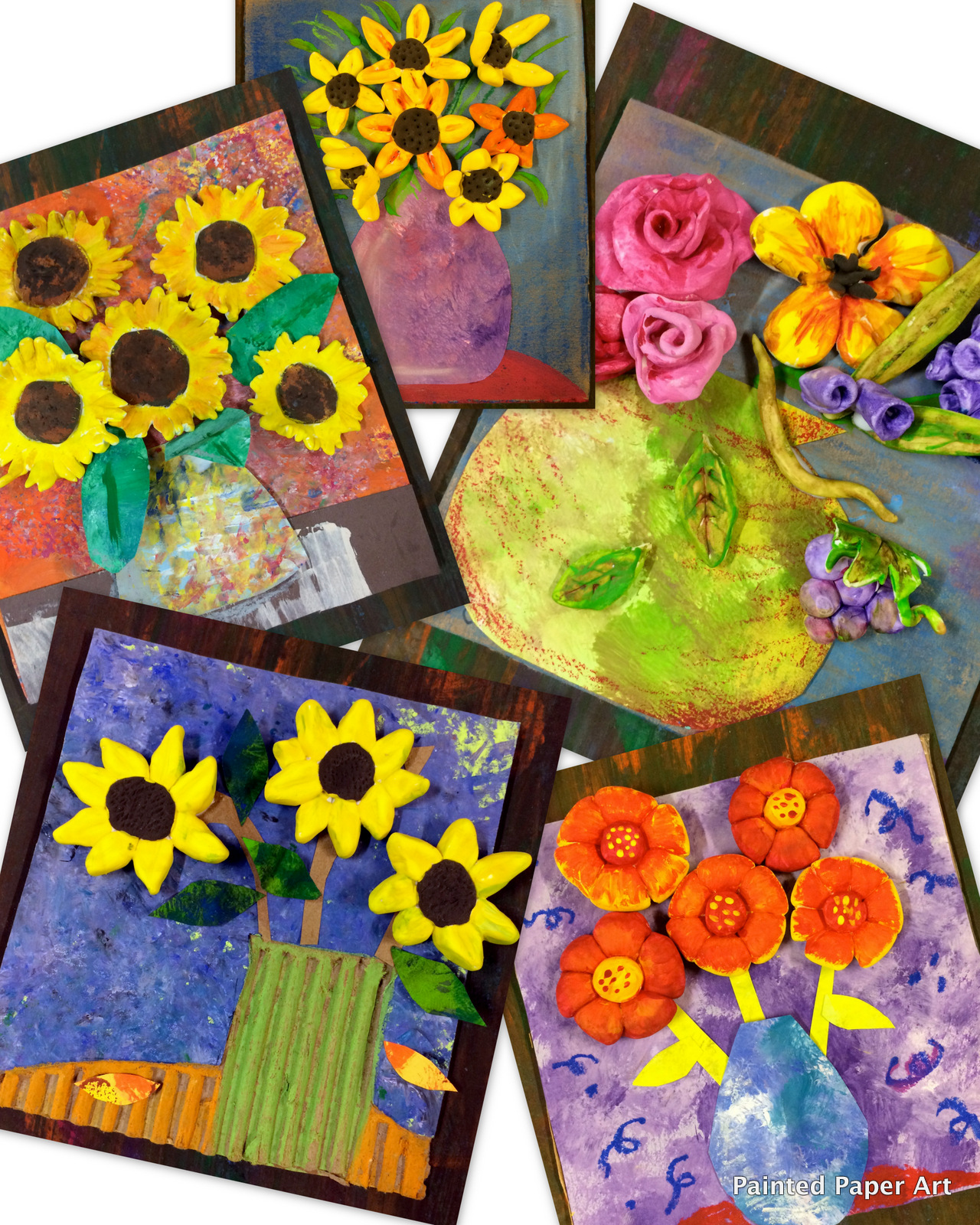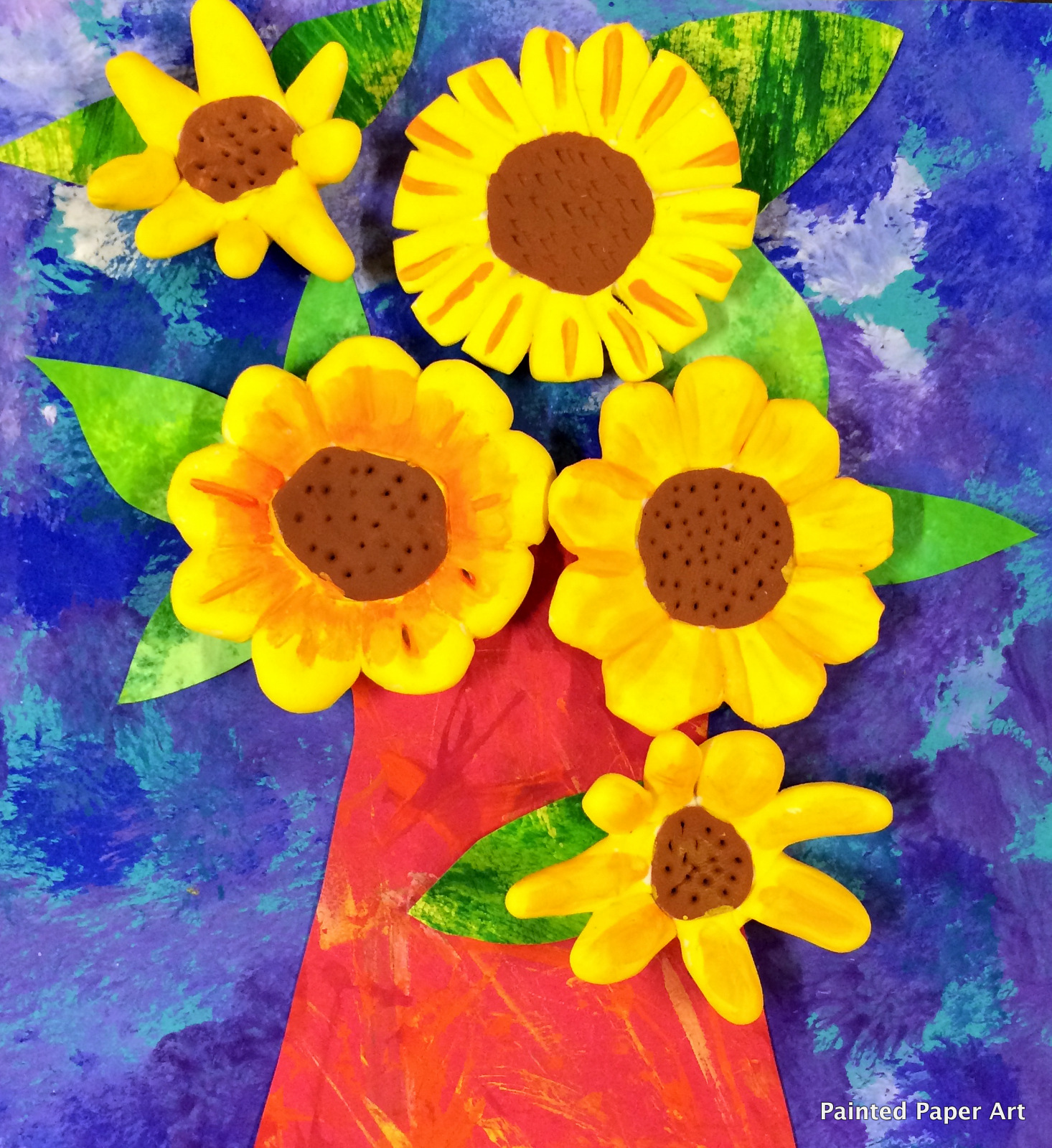 Plus, here is a video that demonstrates the process. Enjoy!