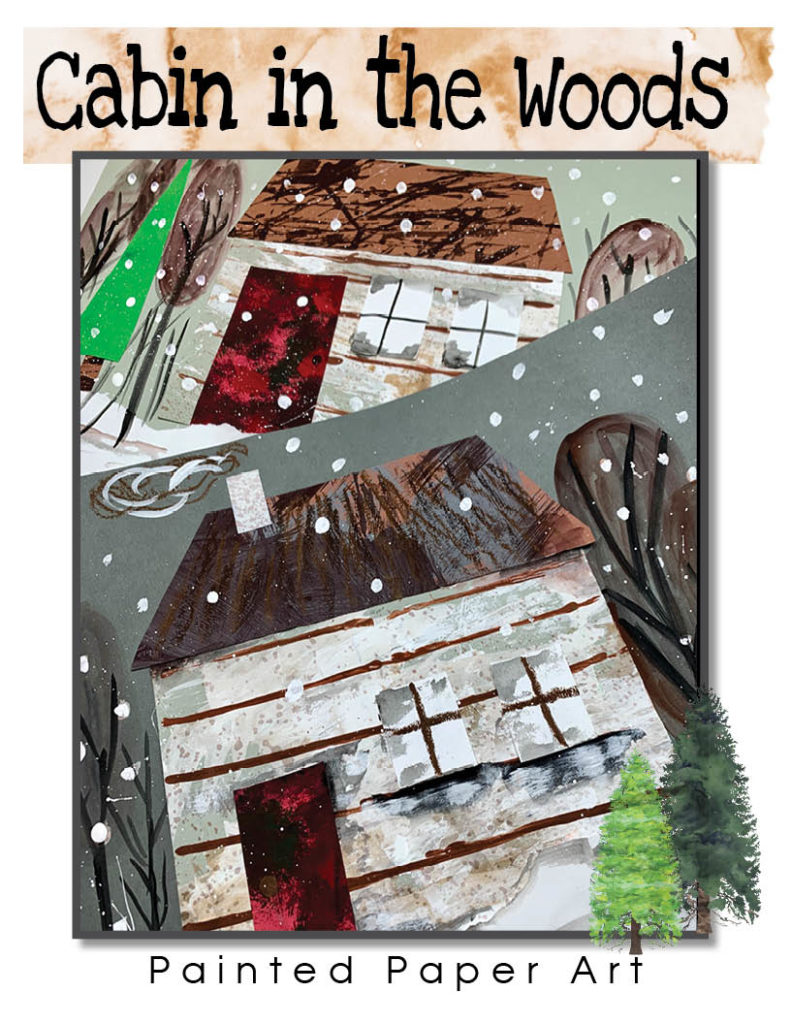 Your little artists will love creating these adorable cabins in the woods. My younger artists enjoyed the process of creating painted paper then assembling their cozy cabins with details.
Inspiration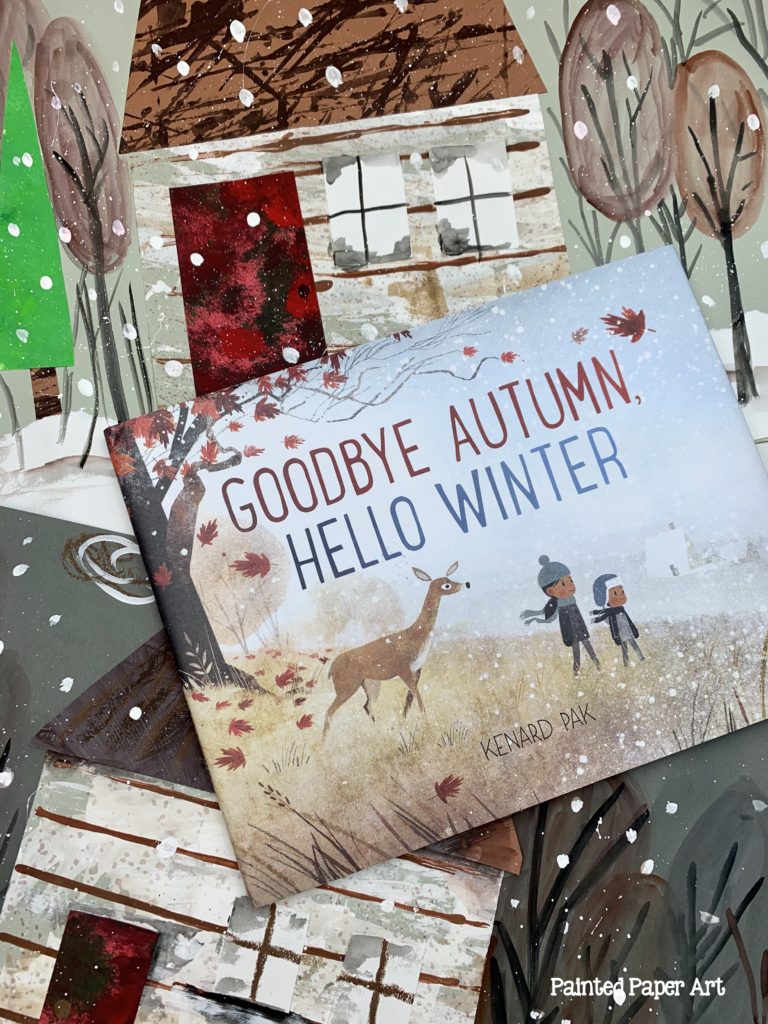 Supplies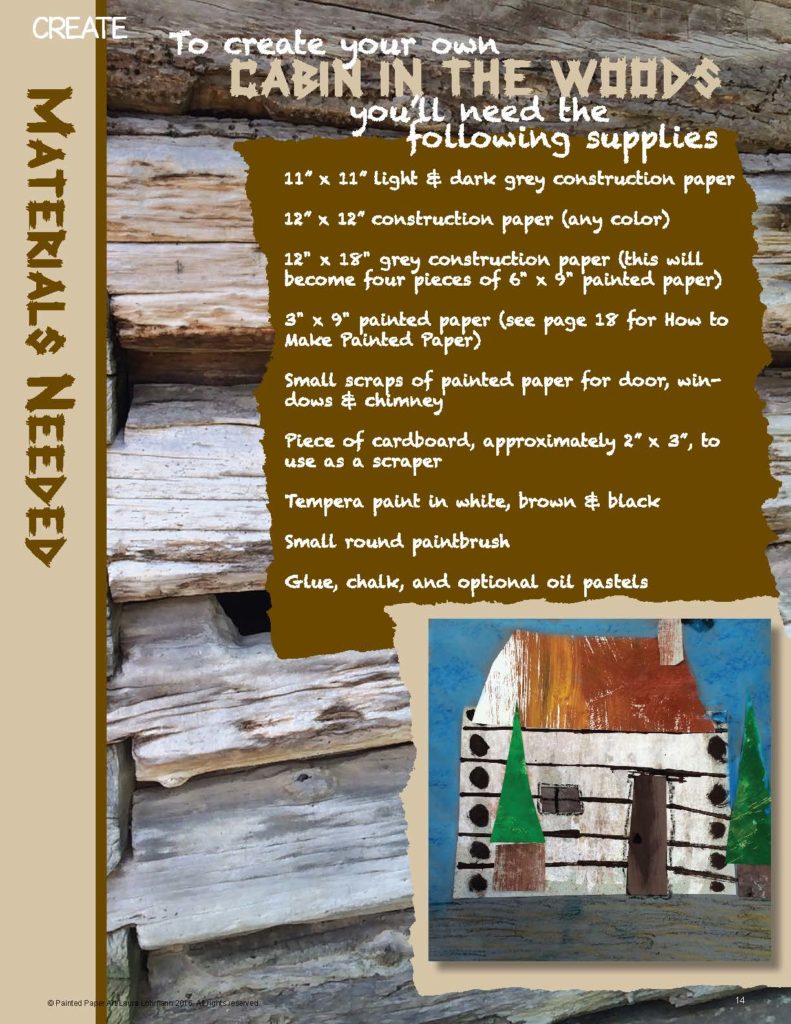 How to Make Painted Paper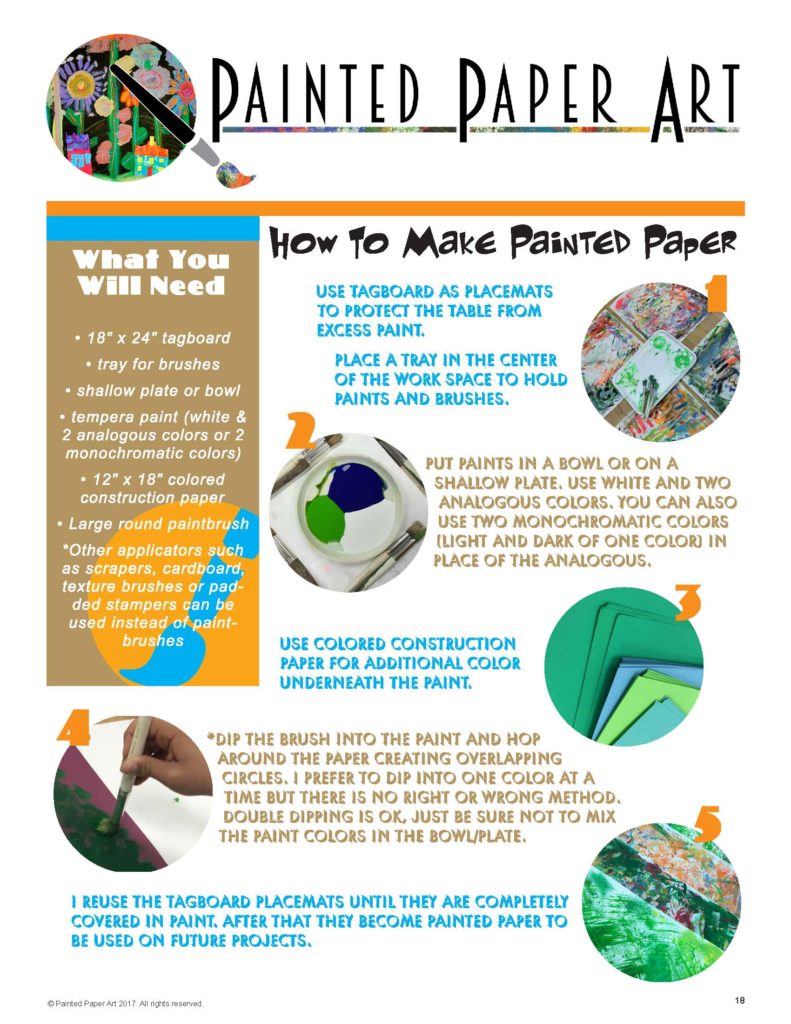 Creating the Cabin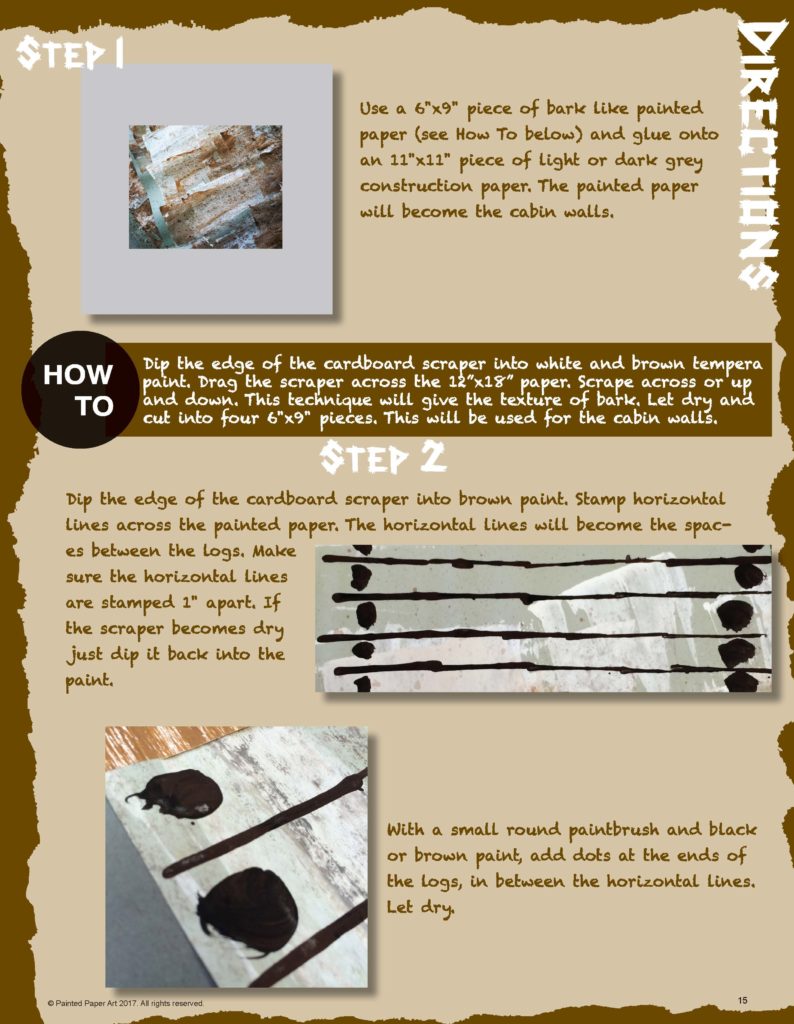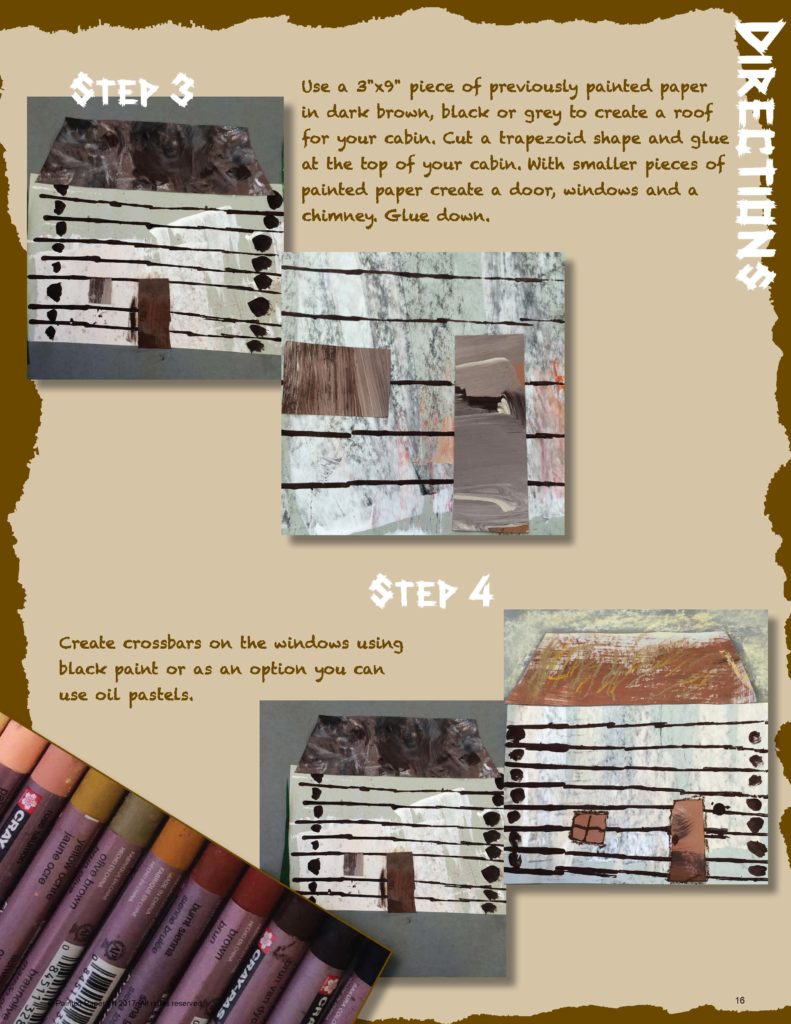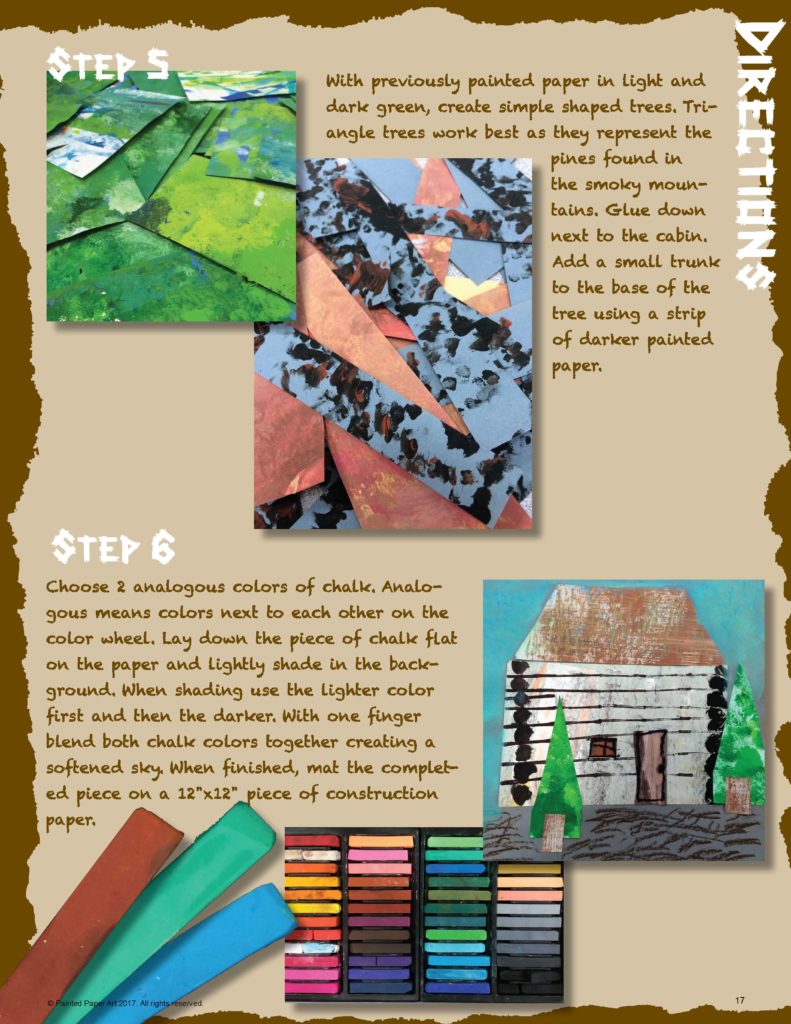 Option 2: Adding Details: Painted Trees and Snow
1. Add snow on the bottom of project using torn paper.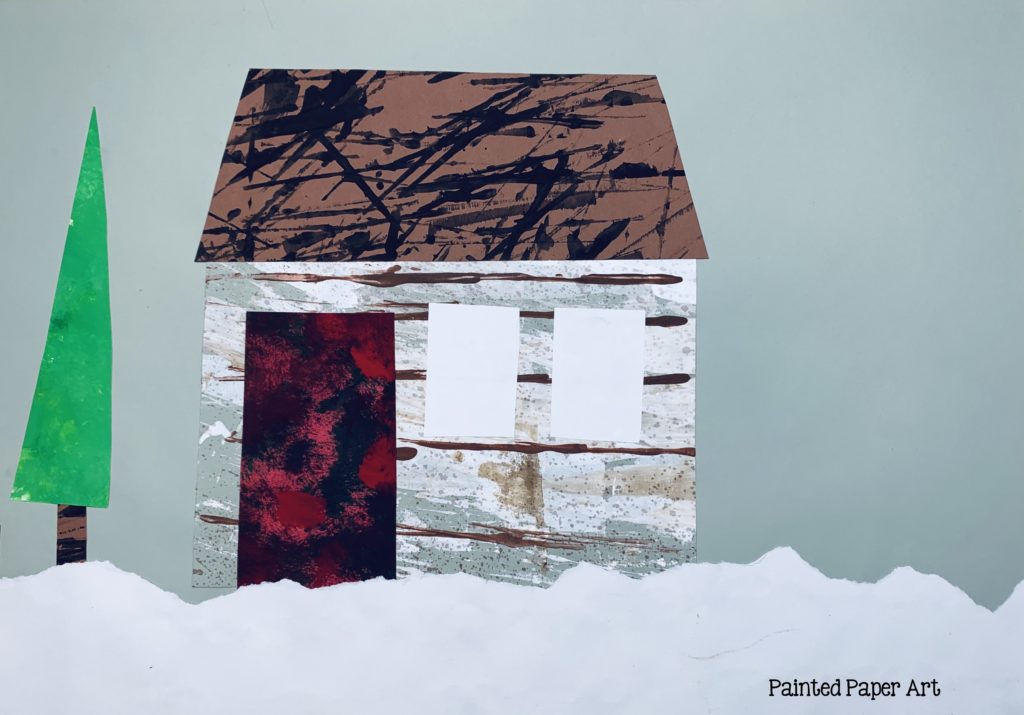 2. Paint tops of trees using brown and black watercolor paints.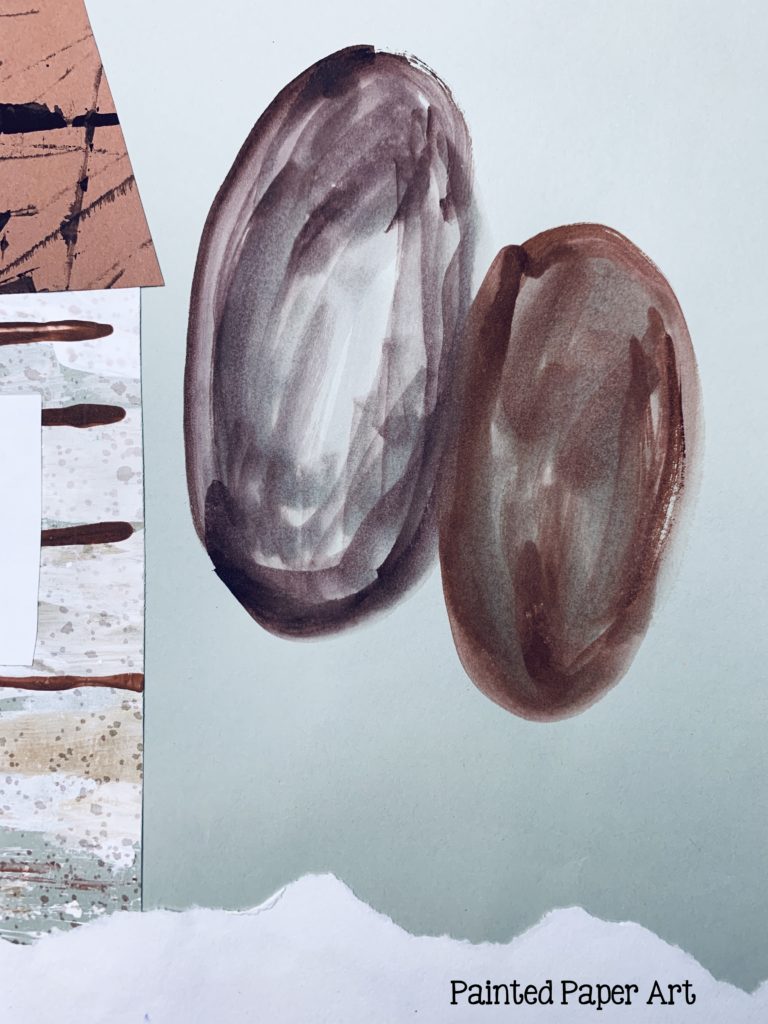 3. Add snow shadows to the windows and snowdrifts with watercolor paint.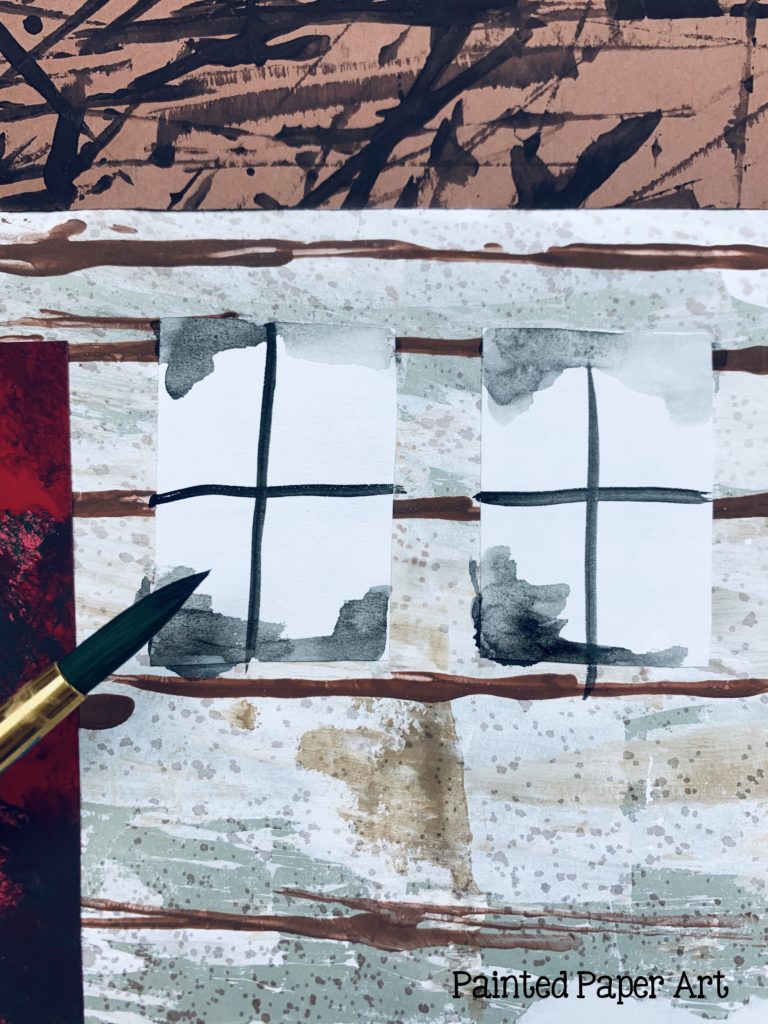 4. Using thin brushstrokes, create tree trunks and branches. Add snowflakes with white tempera paint.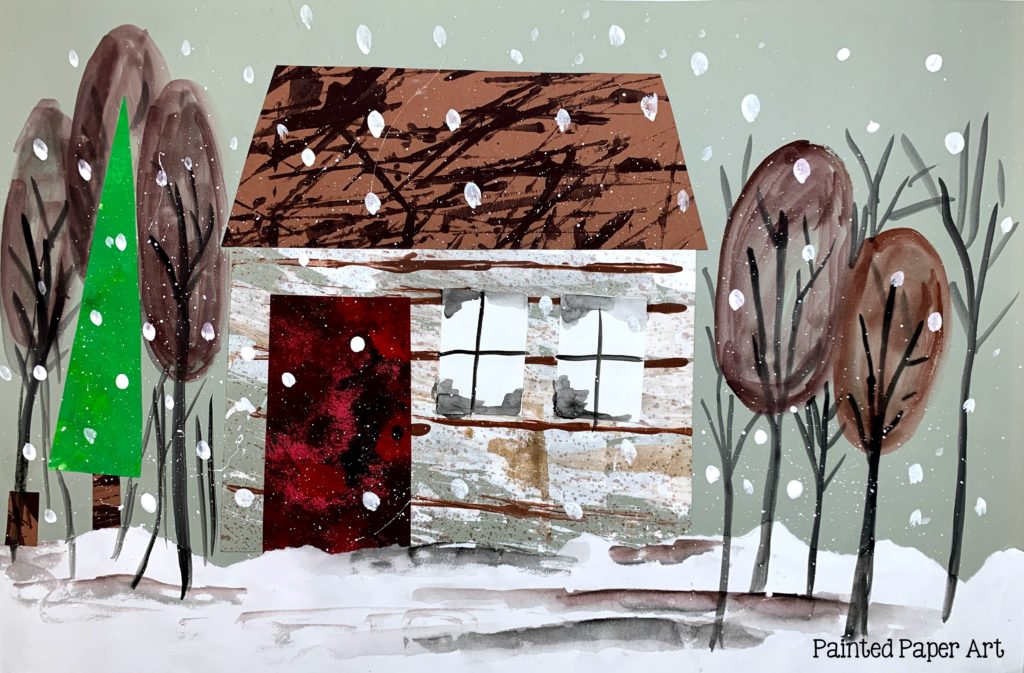 Gallery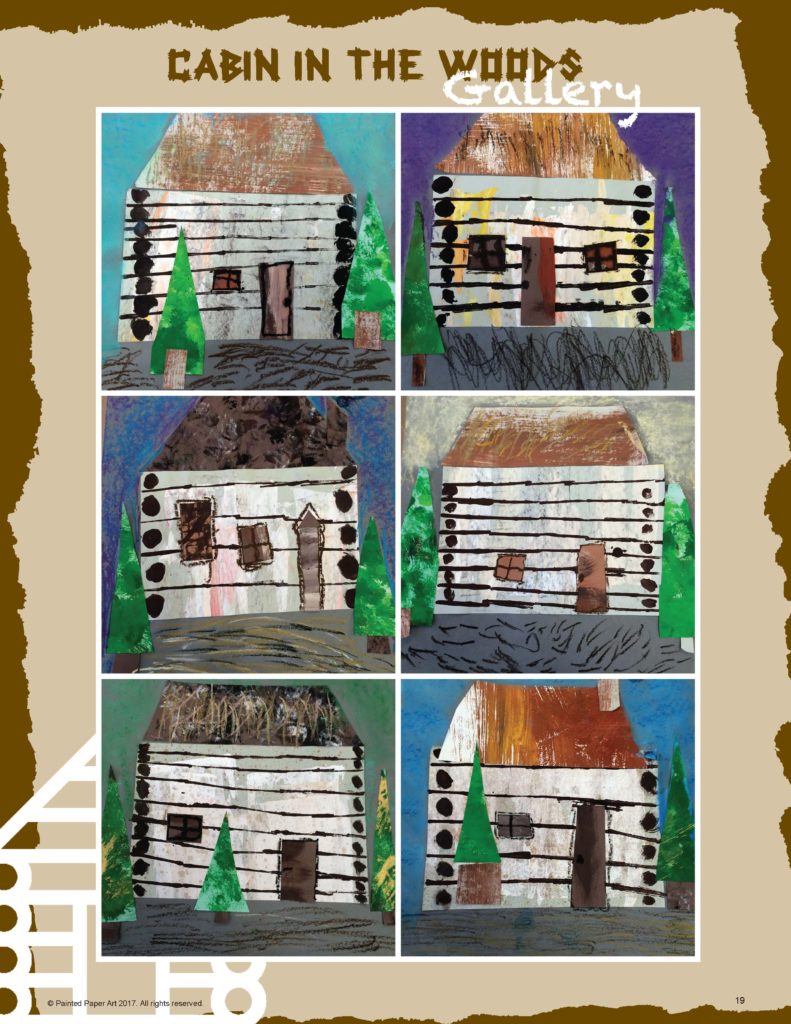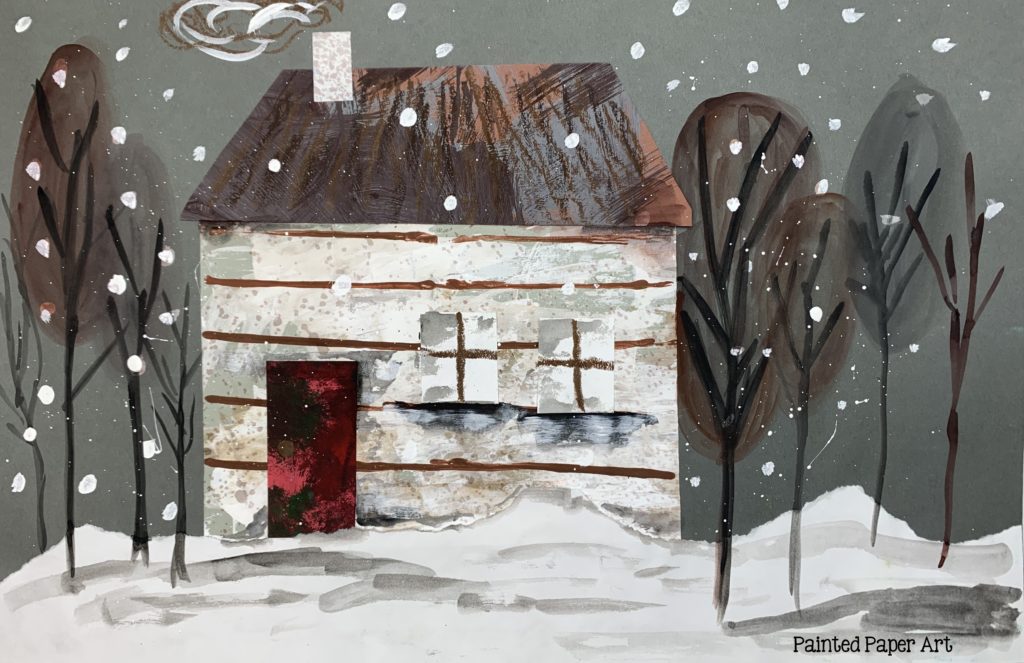 Keep on Creating!