Dia de los Muertos Art Lesson Bundle introduces students to the colorful world of this happy celebration honoring deceased relatives. Children will learn about the traditional celebration that is common in Mexico and parts of the United States. Key projects are mixed media Calacas (Skeleton) Vignettes, Frida Kahlo's Still-Lifes using air-dry clay, Mariachi Band Guitars, Marigold Still-Life Collage, and Mexican Serape Blankets. Students will create beautiful, vibrant mixed media projects using tempera paint, oil pastels, painted paper, markers, construction paper and air-dry clay. Plus they will gain an understanding of basic art concepts and art historical and cultural celebrations.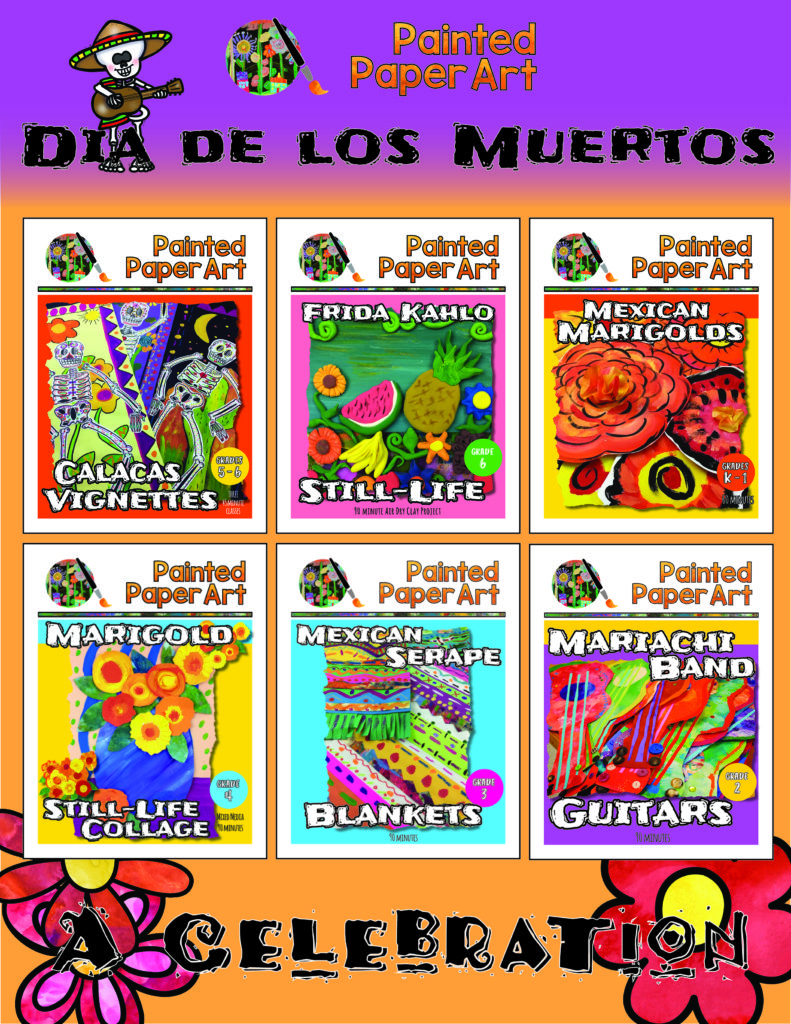 Day of the Dead Bundle 74 page bundle includes:
Calacas (Skeleton) Vignettes – 13 pages
Frida Kahlo Still-Life – 15 pages
Mariachi Band Guitars – 13 pages
Marigold Still-Life Collage – 11 pages
Mexican Marigolds – 11 pages
Mexican Serape Blankets – 11 pages
Each Art Lesson contains:
• Step-by-step instructions and full color photographs
• Supplies list
• Vocabulary words
• Learning objectives
• Artist Statement page
• National Standards
• I Can statements tailored for each project.
Also included are:
• Project specific reproducible handouts and templates
• "How to Make Painted Paper Handout"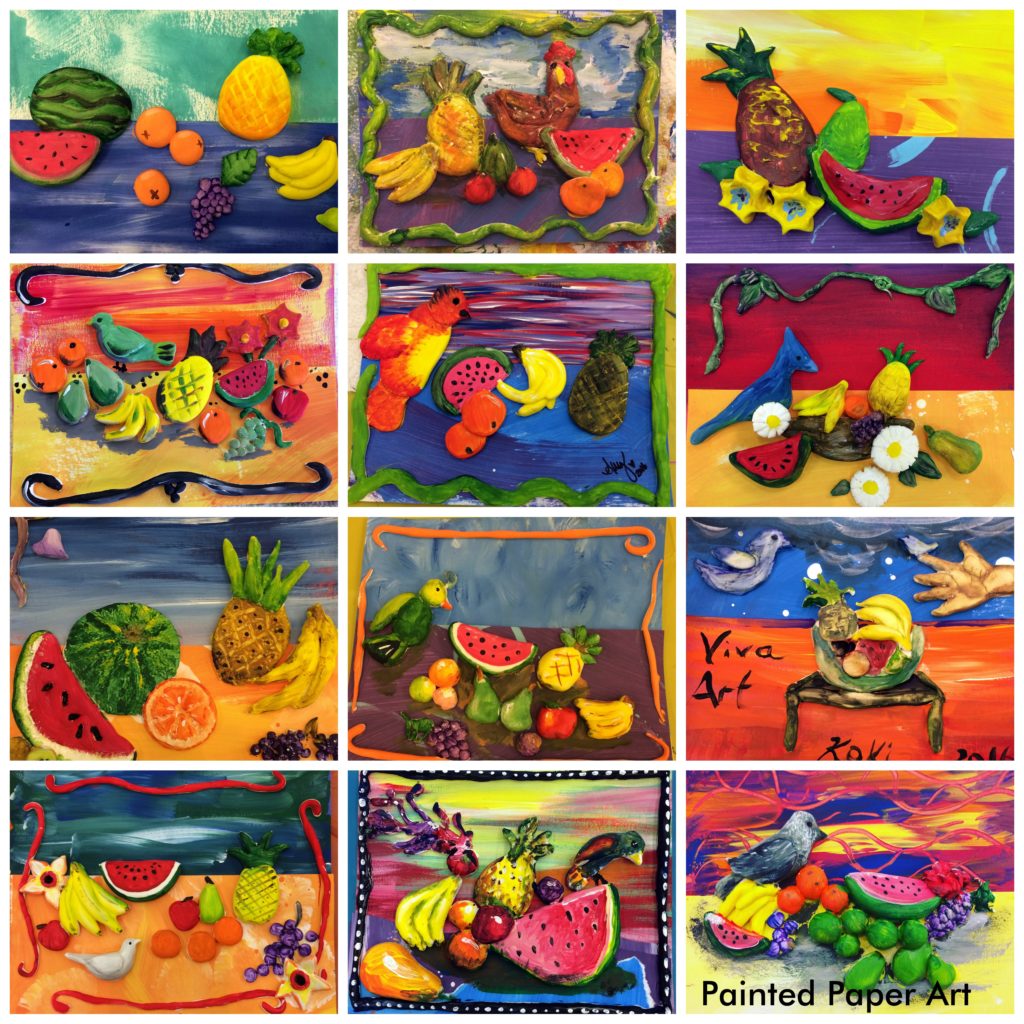 These lessons are great for ages 6-12 but any age student will enjoy these delightful projects, I know my students sure do.
Thanks for stopping by and for letting Painted Paper Art be your top destination for art lessons.