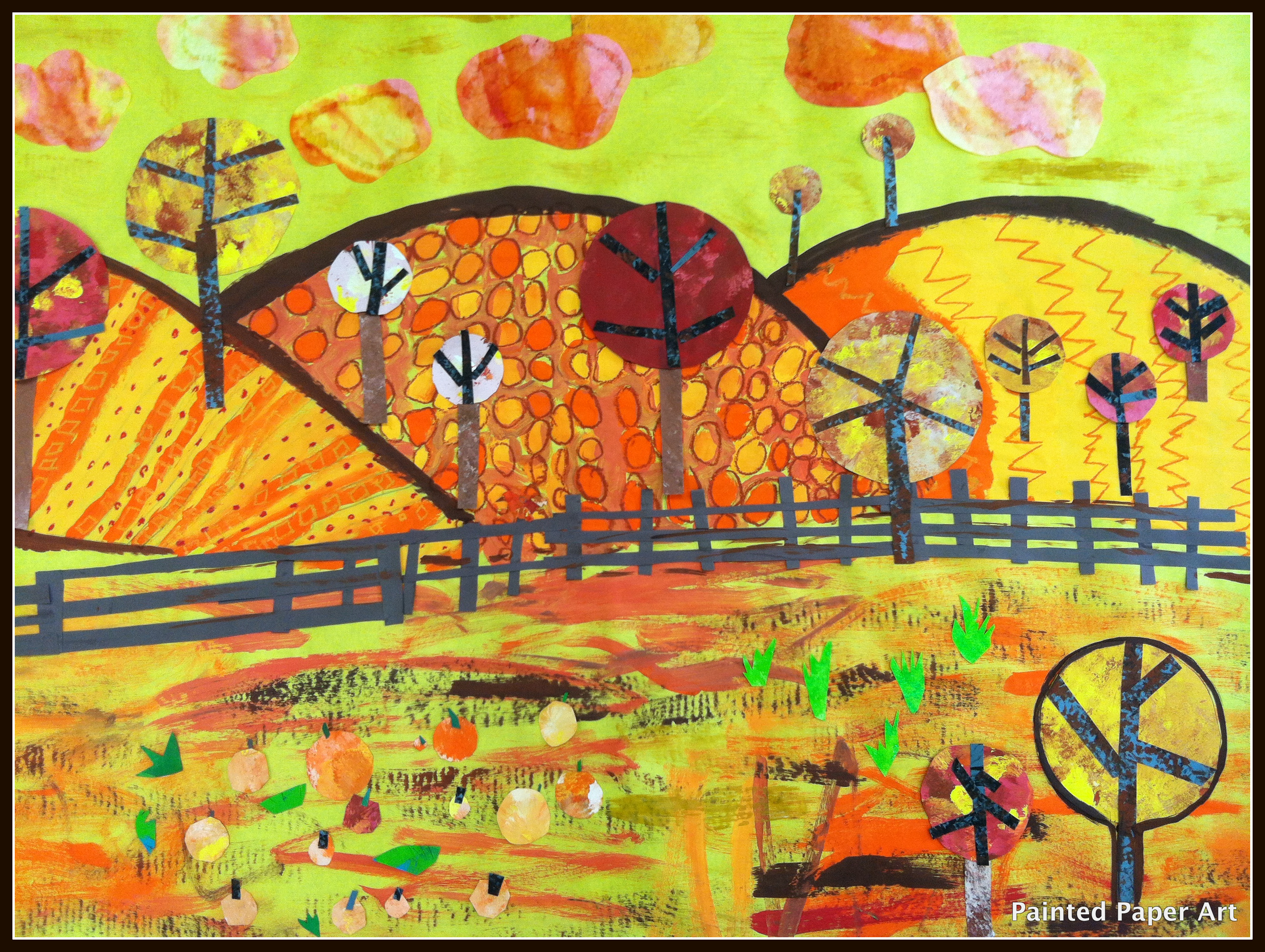 Do you want to brighten up your hallways with student art for Autumn while making collaborative pieces too? Why not have your students create colorful murals that contain the Elements of Art? Line, Pattern, Color, Texture, and Shape just to name a few.
Step One:
LINES
Have students draw the background designs with pencils on large pieces of display paper. Discuss foreground, middle ground and background. I usually brainstorm a couple themes with students before they start designing. Next, using bright colors of tempera and large paint brushes have students fill in the large shapes and patterns.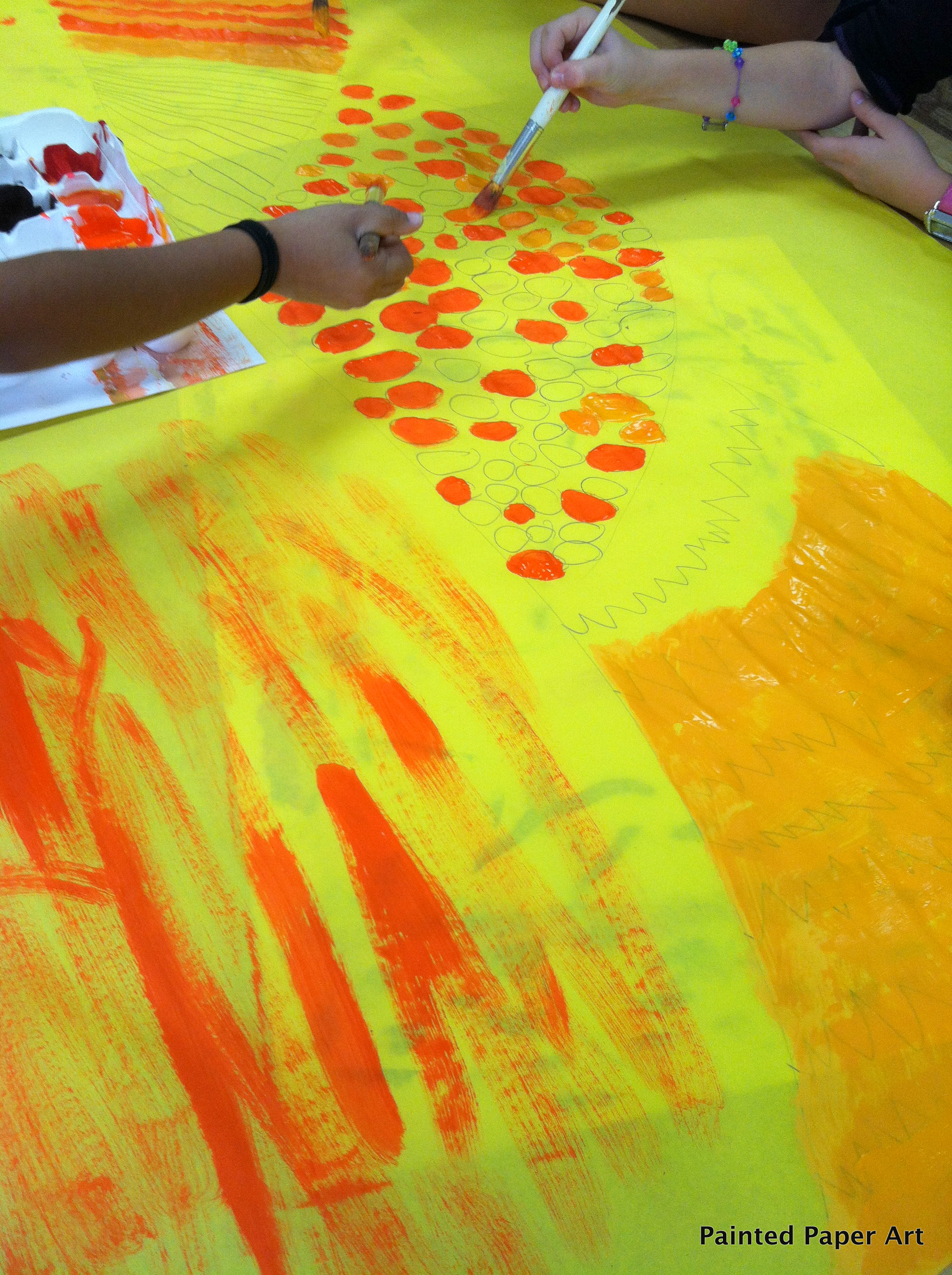 Keep filling in the large shapes with tempera paint. Let dry.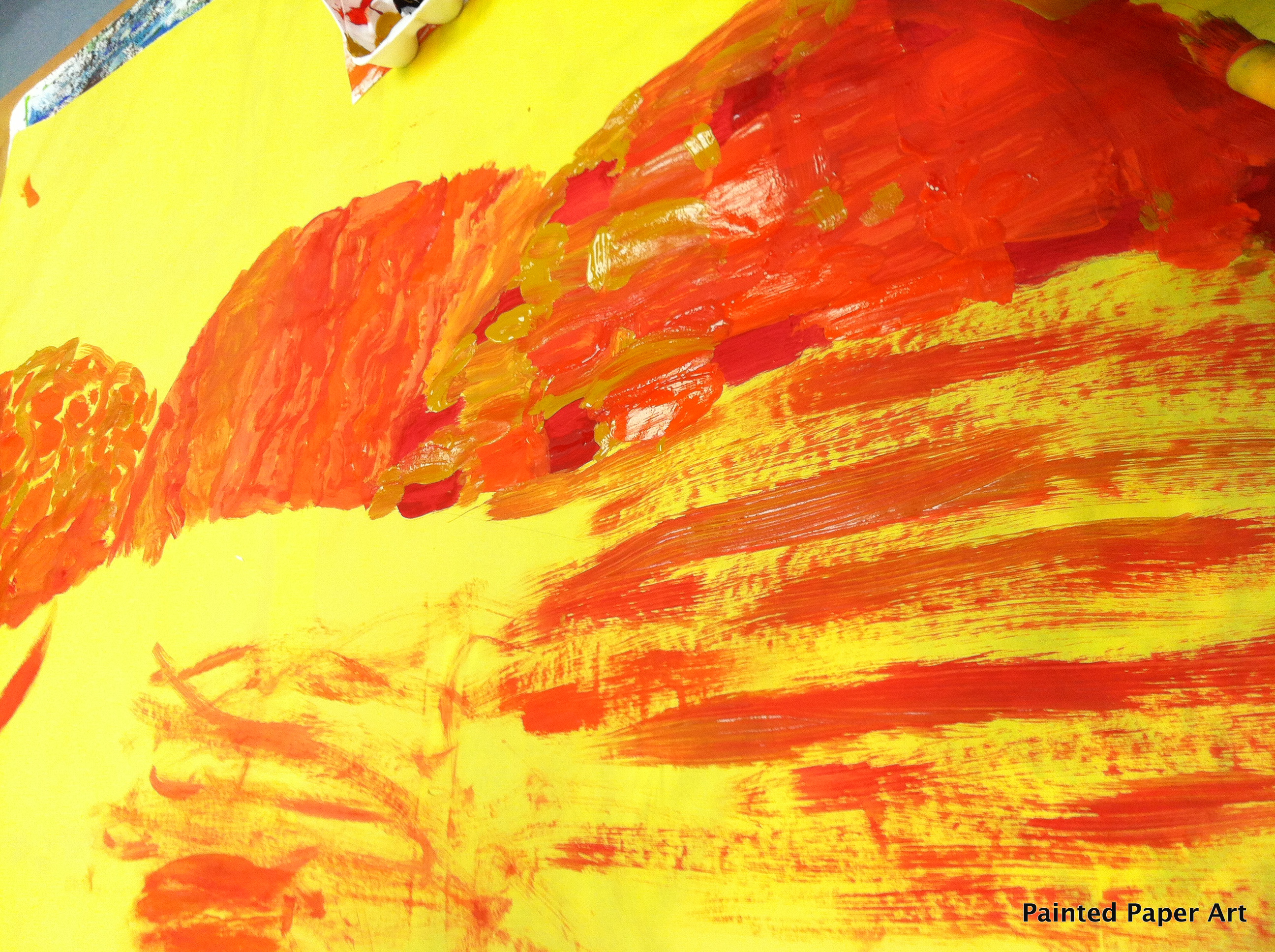 PATTERN
Add patterns and lines with oil pastels. Repetitious lines are fun to add to the mural.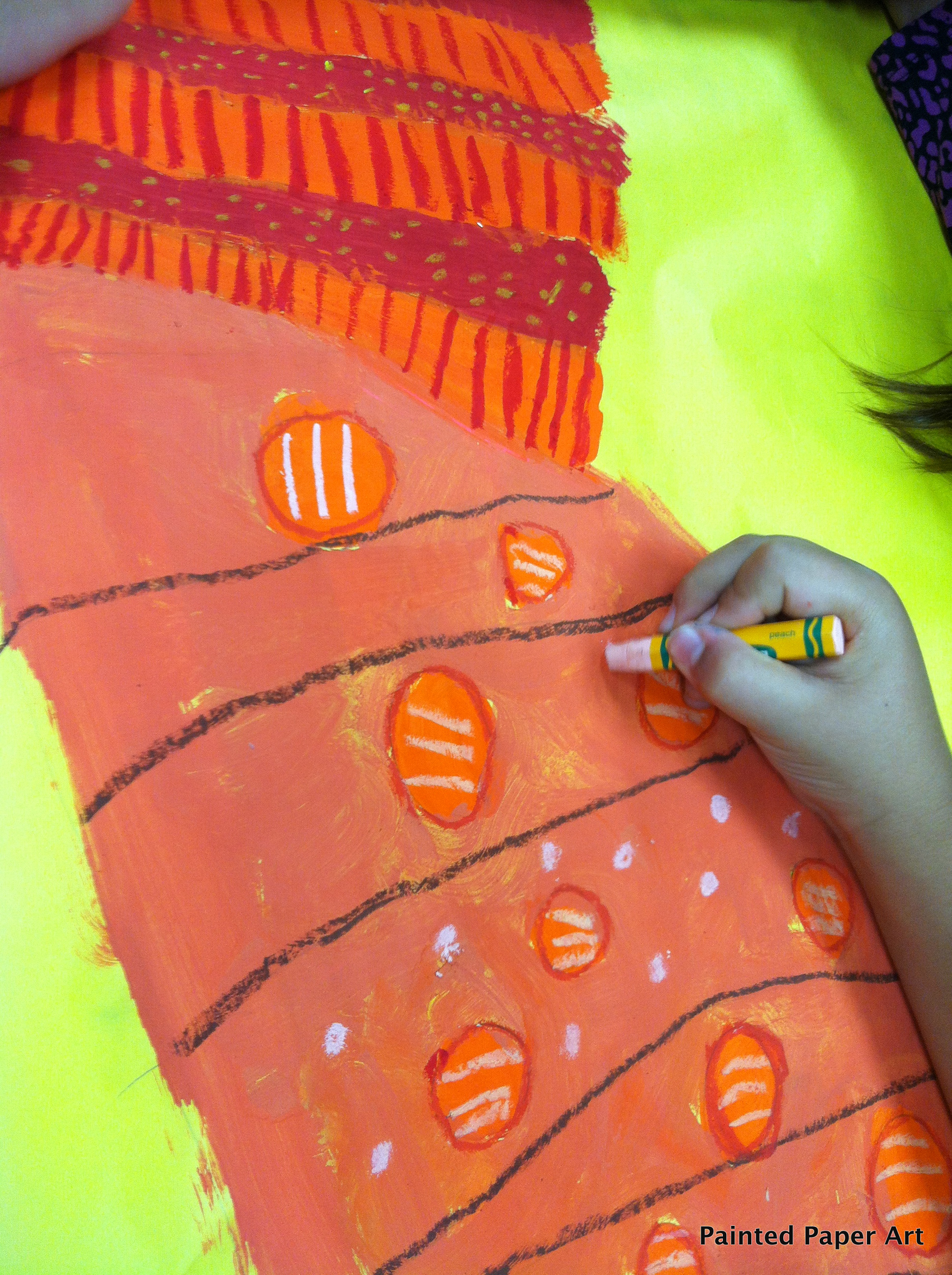 Add simple repeating pieces of construction paper to create a fence.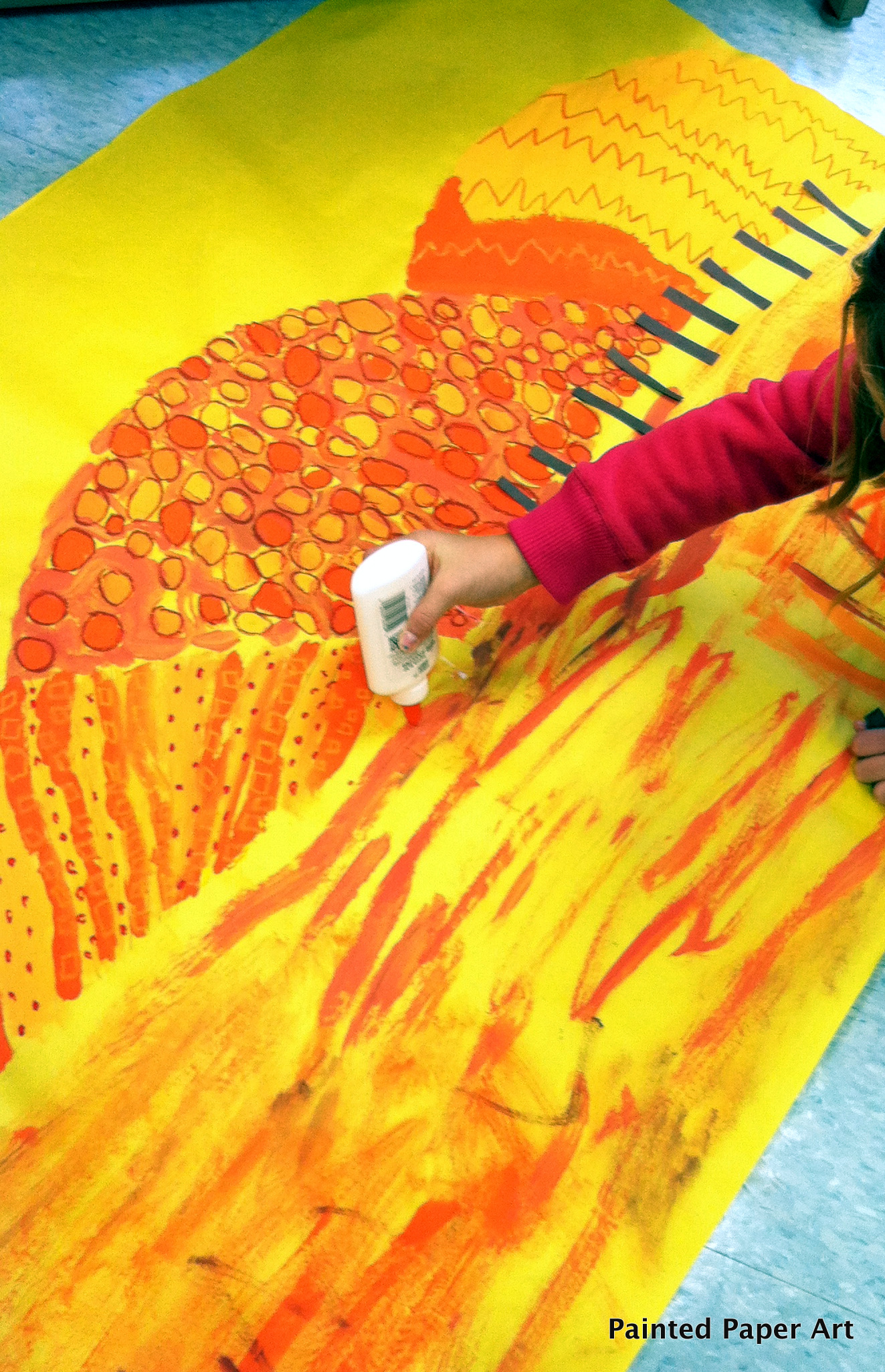 Each table created one panel. 5 panels all together.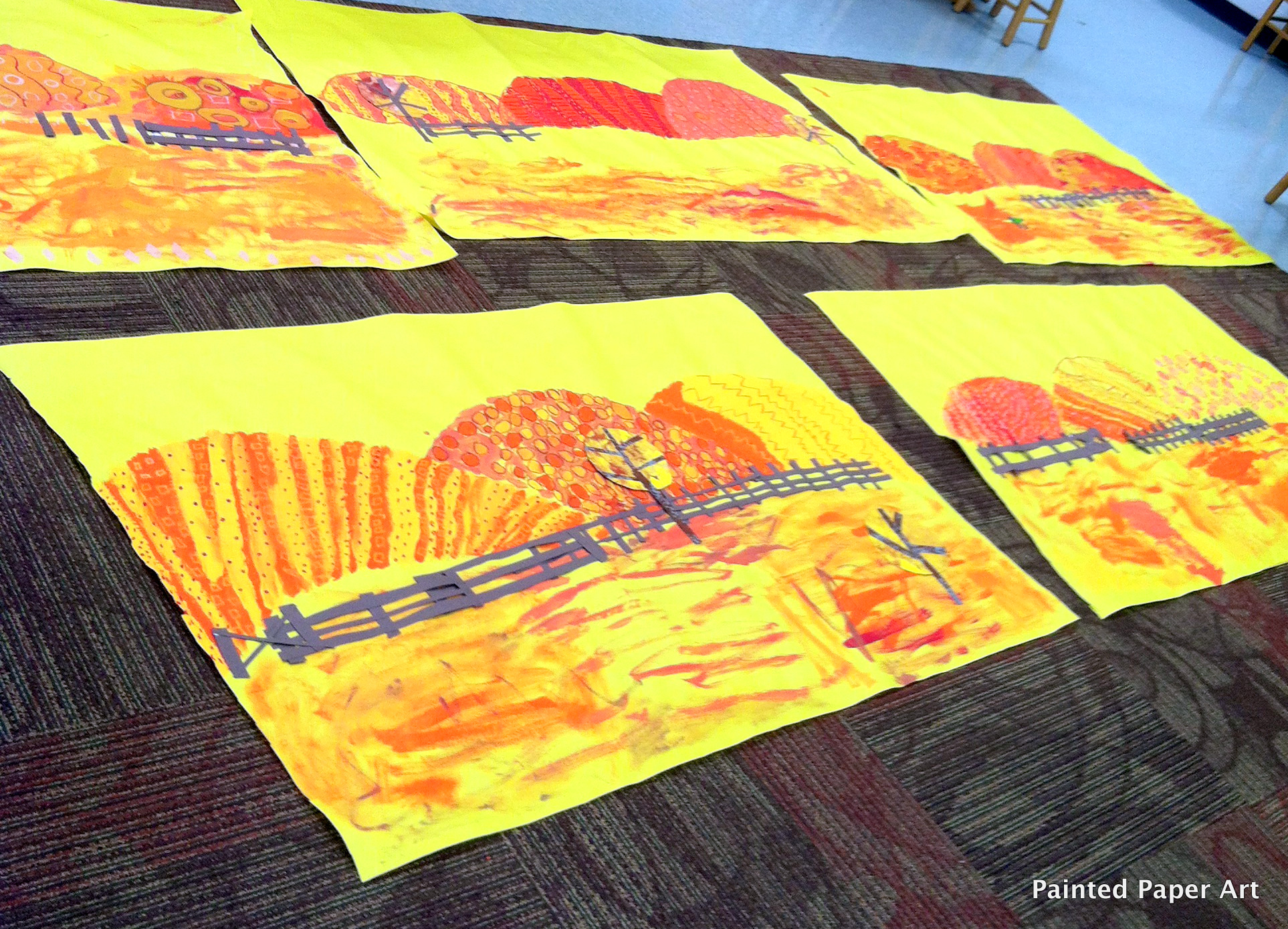 SHAPES
Create the final details of the murals using painted paper scraps. We discussed fall items to place on the mural such as pumpkins, trees, crops in the fields, clouds, etc. Students cut out the shapes and then glued them down on the paper. To see how we created these stylized trees check out the blog post here.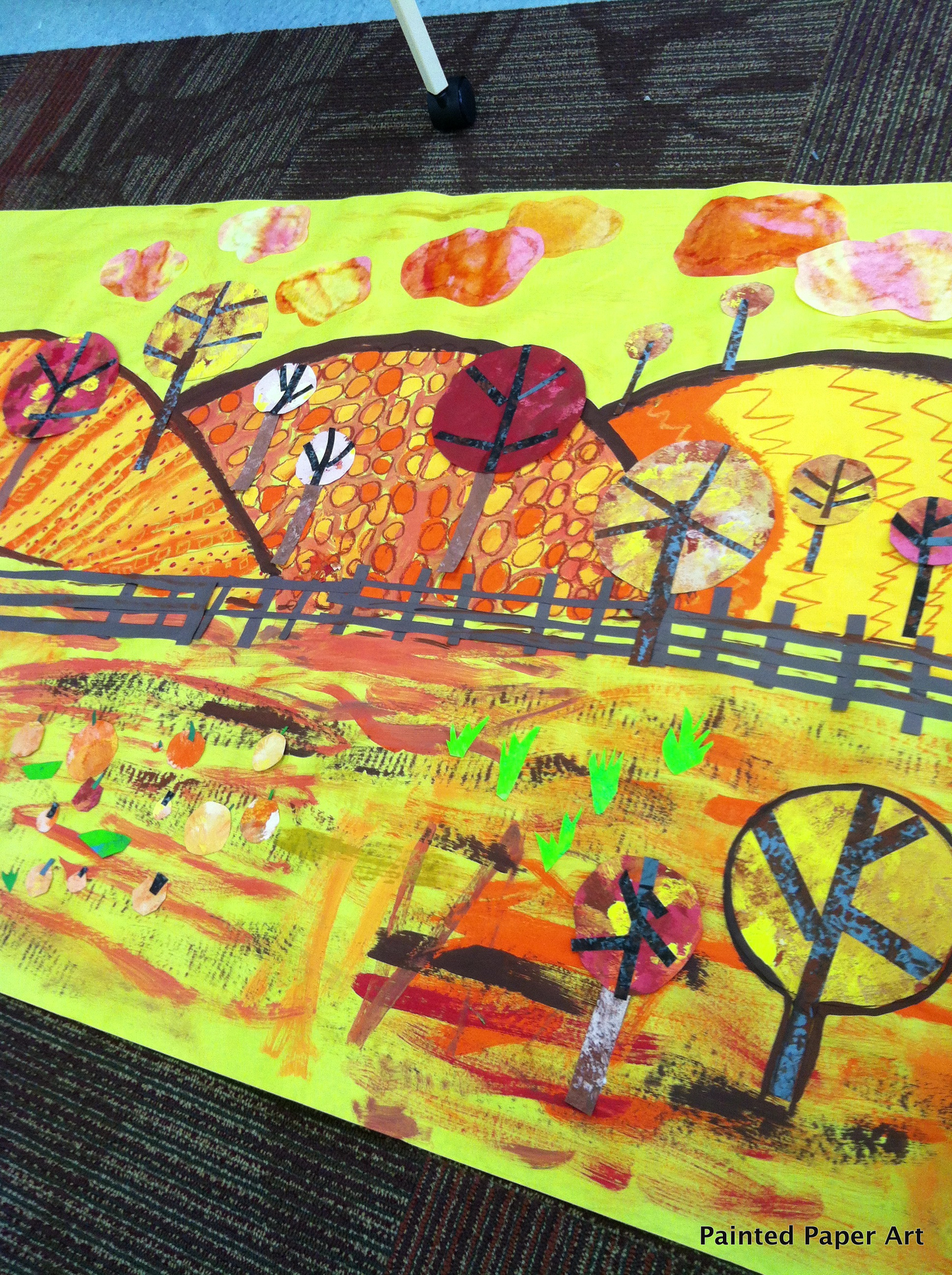 TEXTURE

Students placed texture sheets under the display paper and rubbed oil pastels across them creating the texture of the ground.
When murals are complete hang the panels together to get a exciting display for all to enjoy!
MATERIALS
Large Display paper
Oil pastels
Tempera Paint in a warm color palette
Large and small paint brushes
Placemats
Painted paper scrap paper
Scissors
Glue
Pencils
Keep on Creating and Happy FALL!
Laura 🙂