What's a Viking without a Viking ship? After making our Vikings we needed to add some sort of
transportation for a Viking Voyage.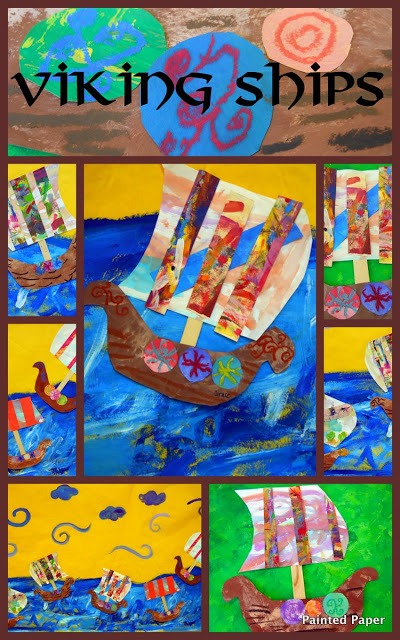 I read a short story from D'Aulaires' Book of Norse Myths.
There are  many stories about Vikings in this beautifully illustrated book.
Production

Students created the sail from water-colored painted paper. We discussed how the wind blows into a sail then discussed shapes of sails such as trapezoids and parallelograms.
After the students drew their sail shape and cut the sails out they glued them on to a wooden craft stick to represent the mast. Students then created the Viking ship, which is usually low and contains a scroll at the end. The boats were drawn and cut out of previously painted paper. 
Lastly, students glued the sail and boat together.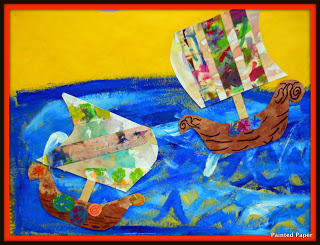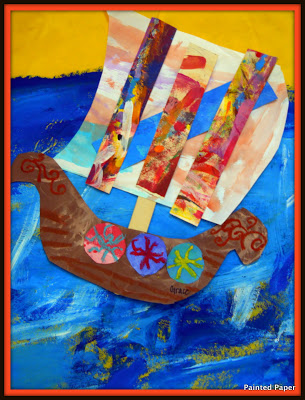 Next students decorated the sails and attached shields to the sides of the boat. Oil pastels were used by the students to draw patterns on the shields and texture on the boat.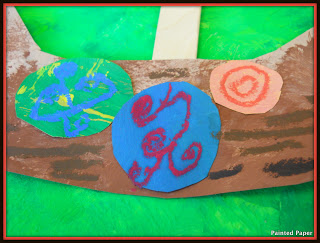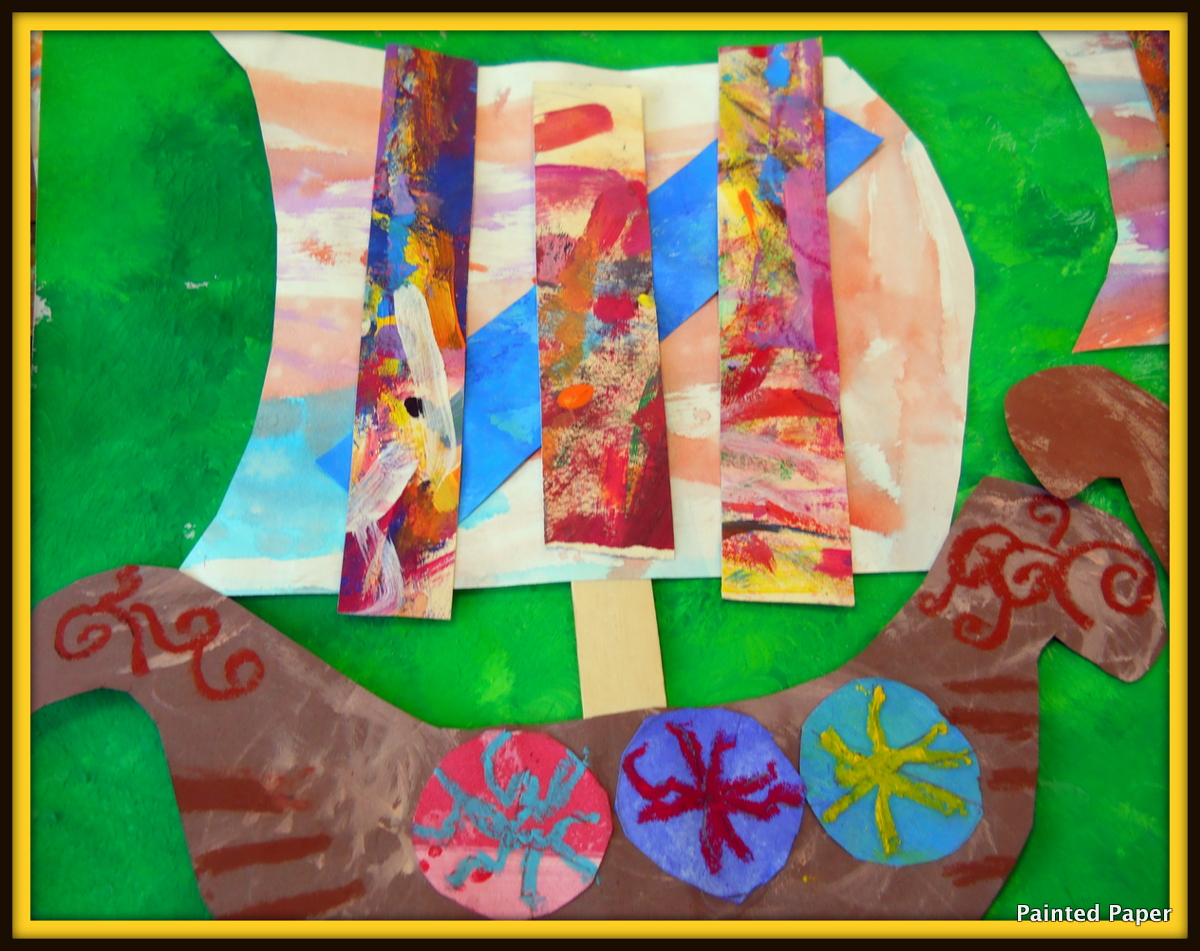 Here are the boats in the sea. I love how the students show large brush strokes in the water.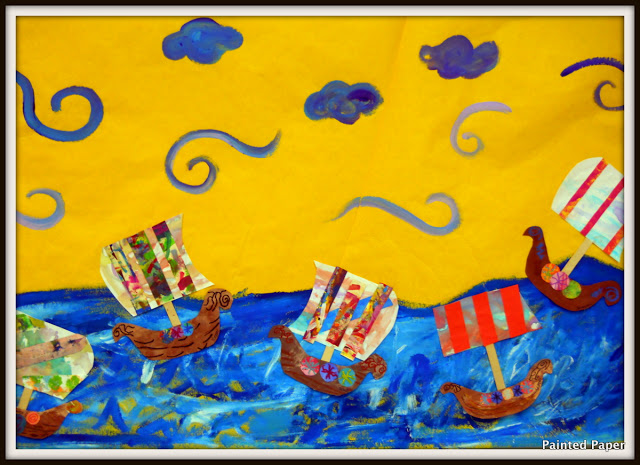 If you missed the post about creating Vikings you can check it out

Want to know more details of the lesson?
Check out the step by step, full-color lesson plan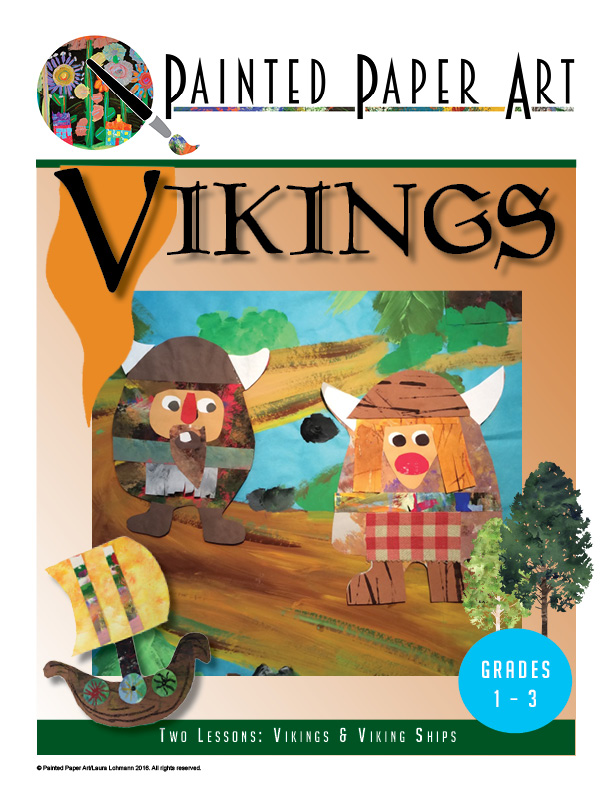 This fun 22 page full color pdf contains
• Background information about Vikings
• Supplies needed for both projects: Vikings and Viking Ships
• Reproducible Viking templates
• Step by Step directions on how to create Vikings
• Step by step directions for Viking ship
• Reproducible Viking ship templates ~ boat, sail and shields