If you are looking for fun, vibrant art projects for your students, here are a few from the exquisite artist Frida Kahlo. Her still lifes are great 
inspirations 
for students to springboard off of while reinforcing main art concepts.  
Tempera paint backgrounds, 
overlapping fruit shapes created from previously painted paper, and highlights and shadows created with chalk pastels are all applied in this mixed media project. These vivid colors and movement of lines are a few qualities of Frida's artwork.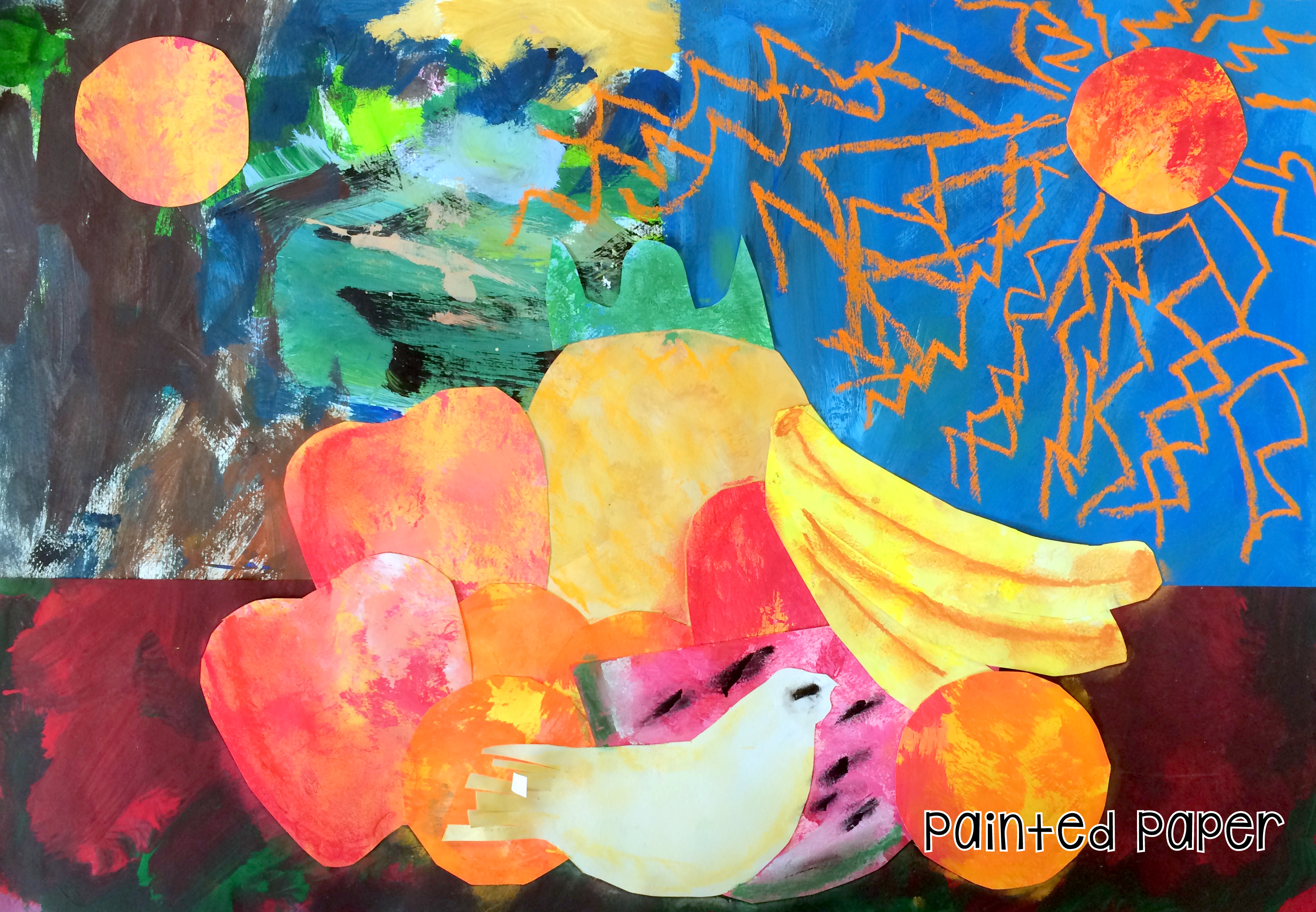 Need a drawing project? Why not create a circle still life 
inspired by her 
1942 Still Life?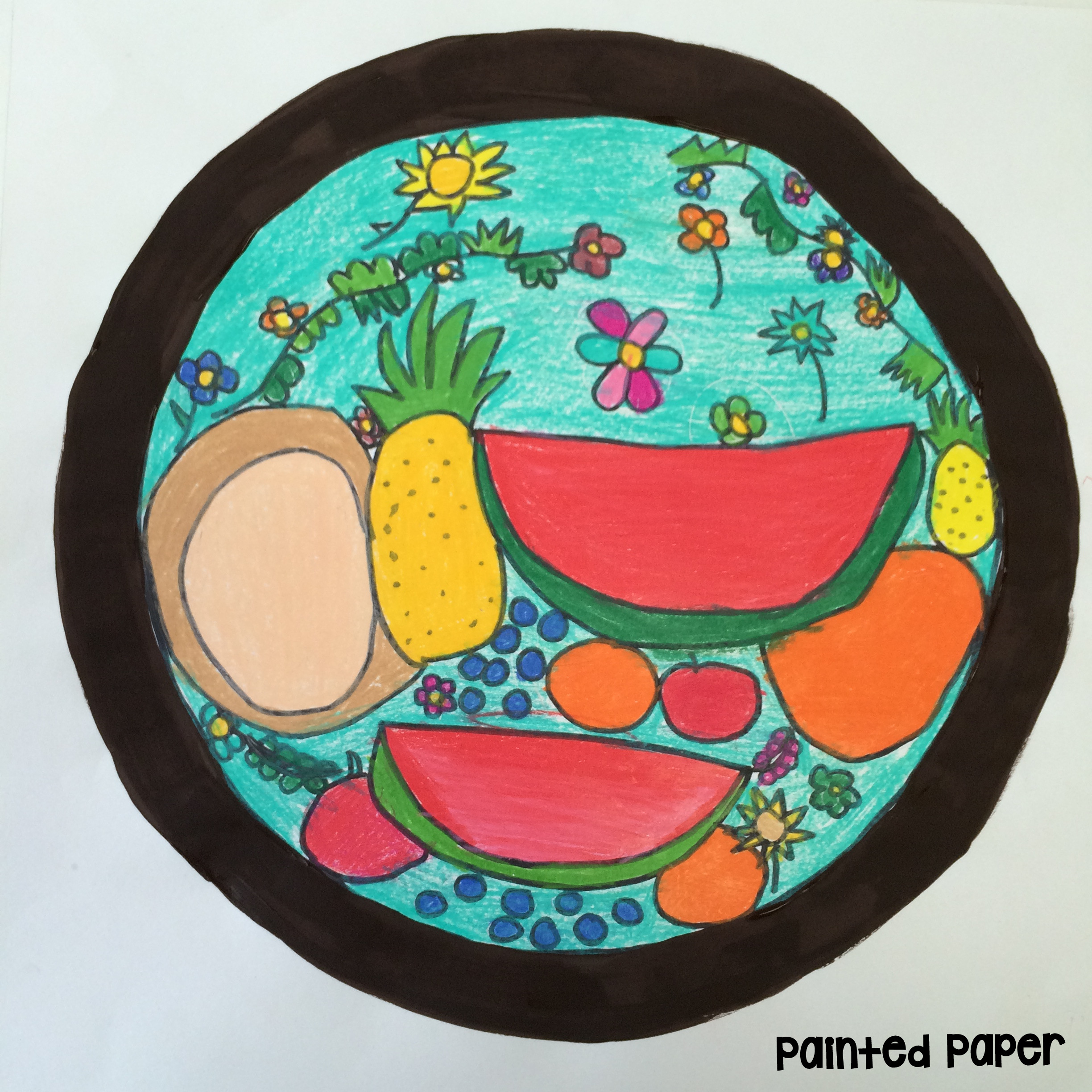 First, students drew with pencil, a large circle on a 12″ x 12″ white drawing paper. Next, they drew various fruits such as watermelon, apples, oranges, pineapples, etc., 
and added flowers around the edge of the border. 
Using colored pencils or oil pastels they colored the fruits and flowers completely.
Last, they used a medium sized flat brush and painted the outer edge of the circle with a dark color tempera paint.
How about a mixed media still life 
using tempera paint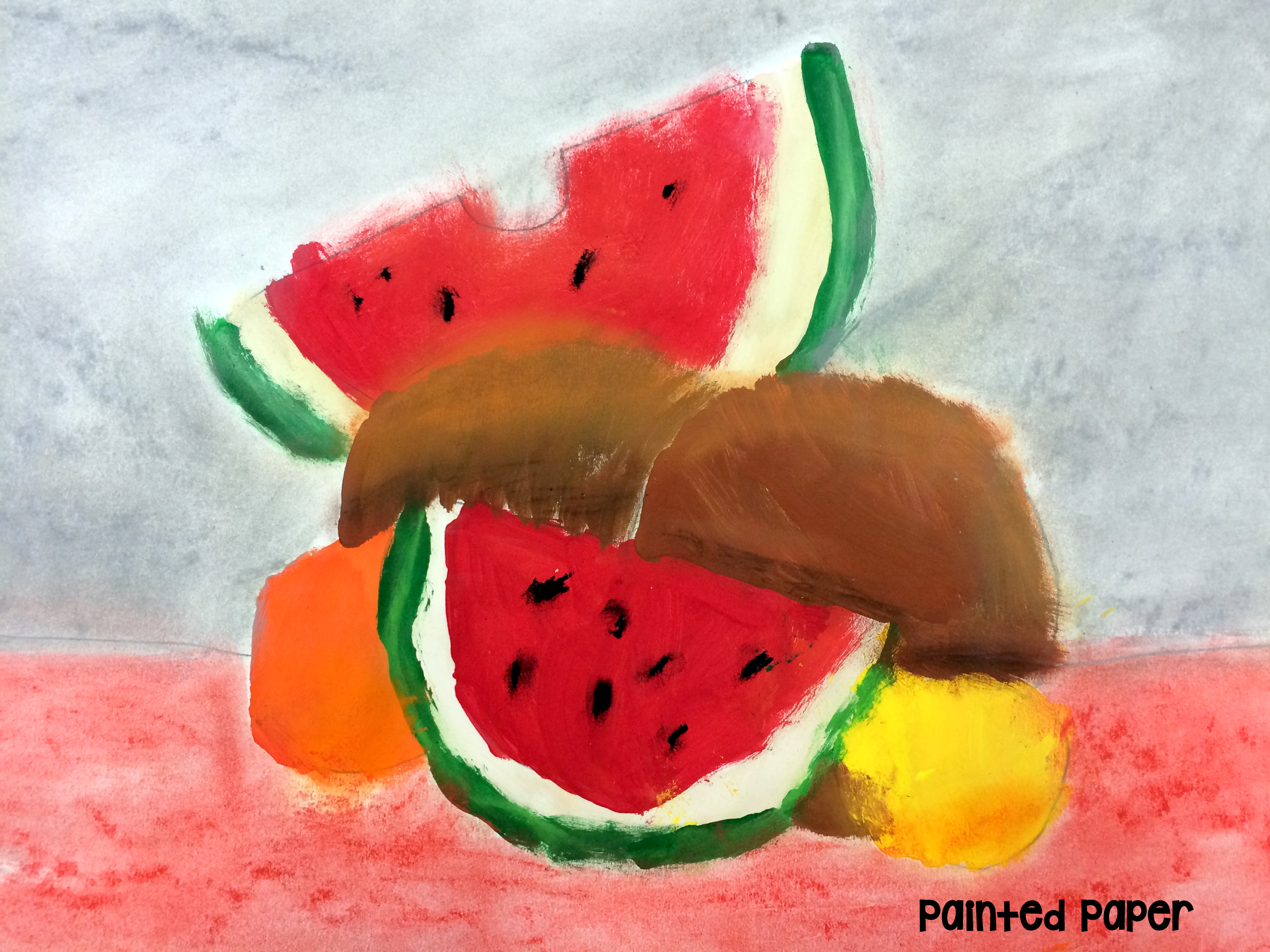 Students love creating their fruit shapes, adding tempera paint, and applying chalk to create highlights, as well as color in the background.
What more details of the projects? 
Full lesson plans are available.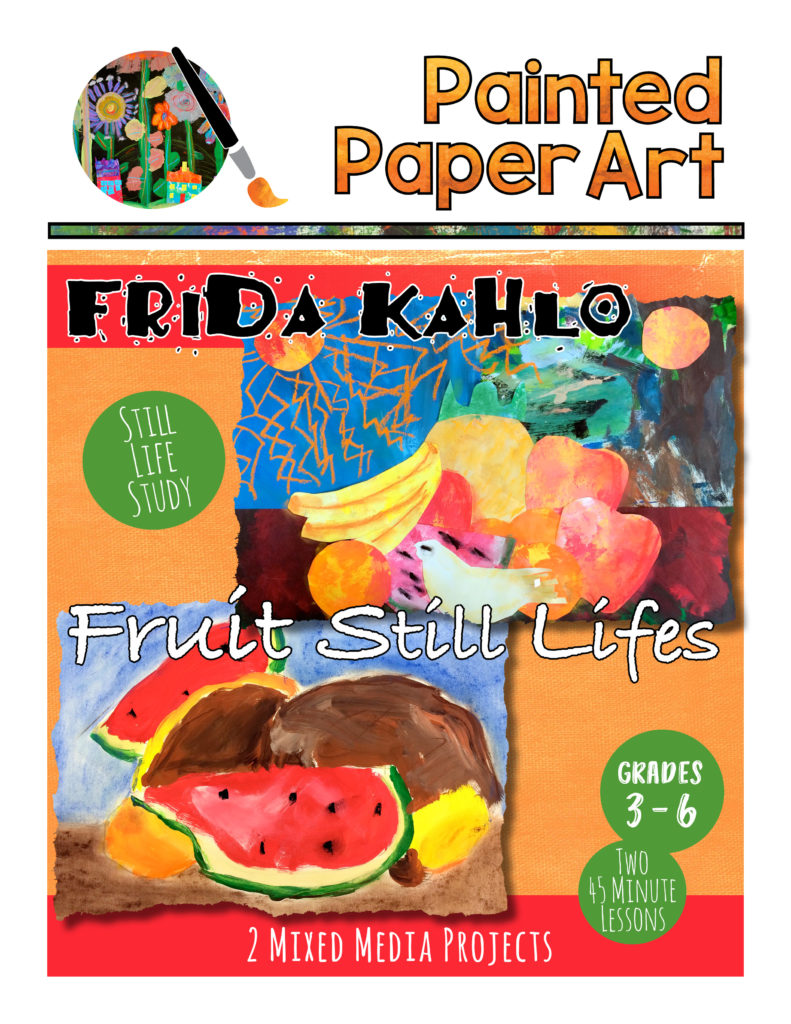 Frida Kahlo Fruit Still Lifes will introduce students to the colorful world of still lifes. Children will learn about the artist Frida Kahlo and create a beautiful, vibrant mixed media still life with tempera paints, painted paper and chalk pastels. 

These lessons are great for ages 9-12.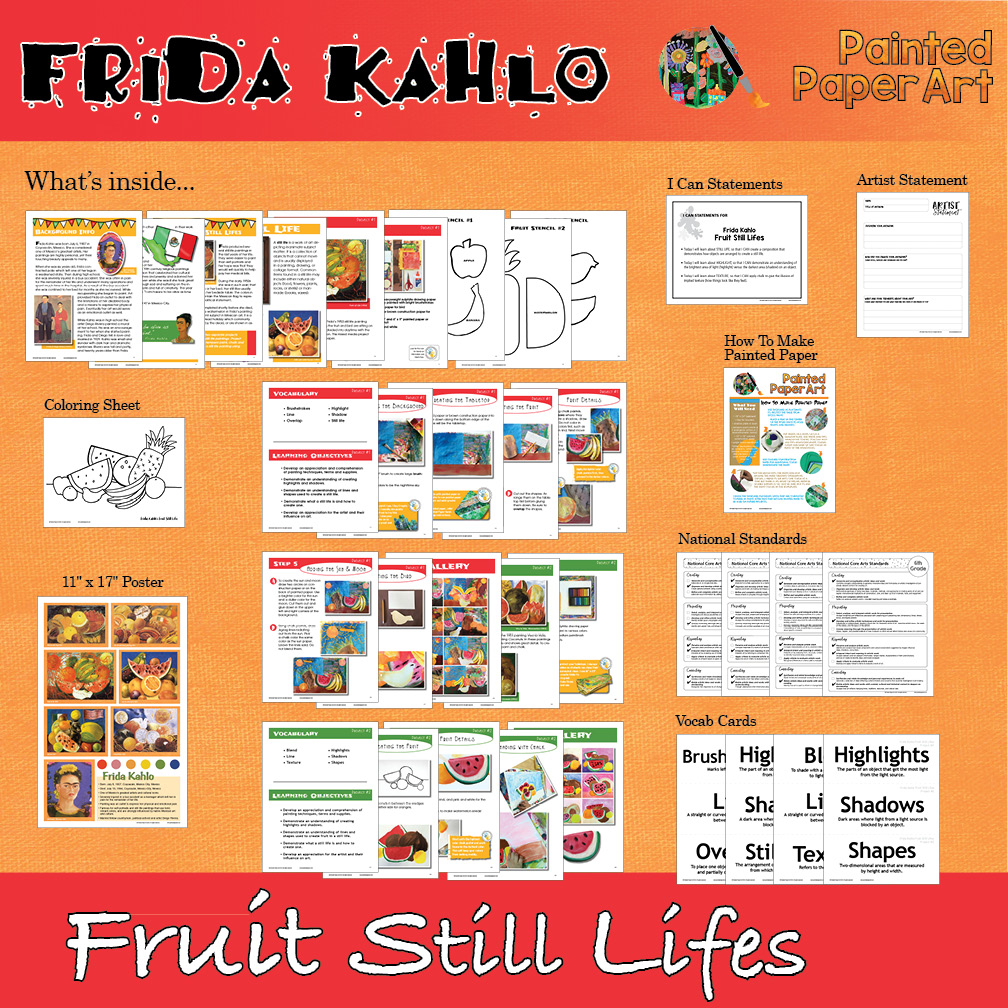 This 38 page pdf includes:
Step by step full-color photo tutorials for each lesson

Historical background information about Frida Kahlo

 

Full color images of her paintings

Vocabulary words and learning objectives for each lesson

Supplies needed for each project

Helpful tips

Reproducible still life handout

Reproducible fruit and bird stencils

Student galleries

How to Make Painted Paper tutorial

I Can statements

National Standards

Reproducible coloring sheet for early finishers

Reproducible artist statement

Vocab cards

11″ x 17″ poster
Now go pick up a paint brush and start creating!