Oh the weather outside is frosty and cold.
Why not bring some forest friends into your classroom or home?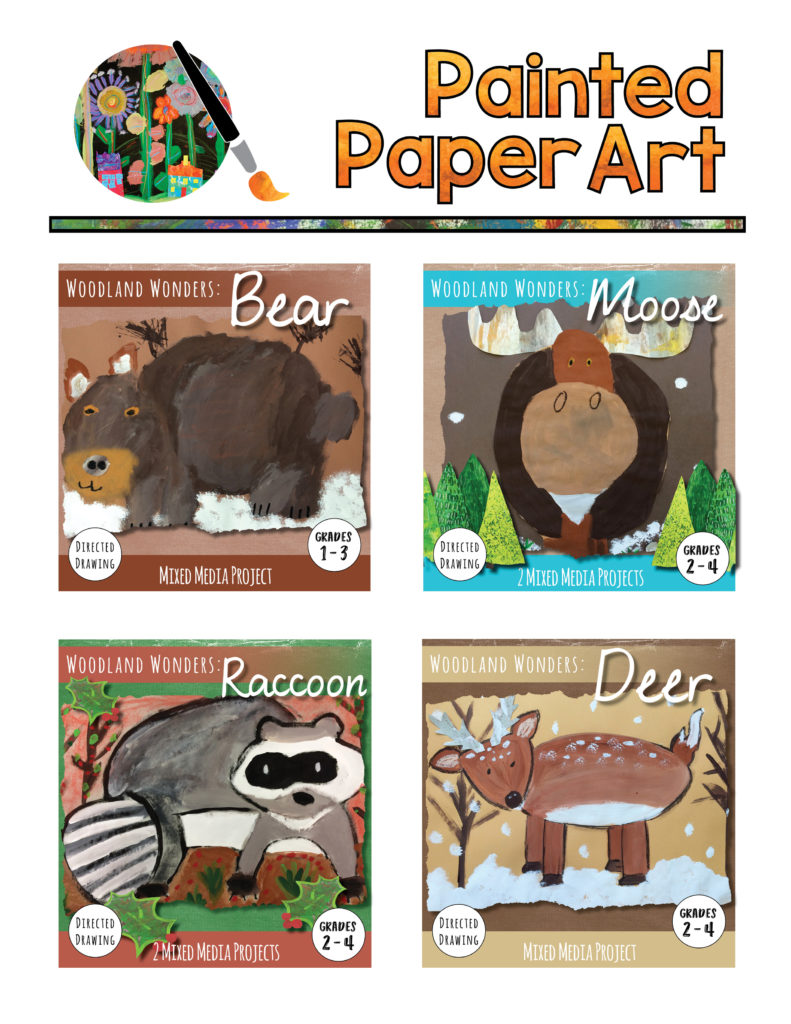 My students created these adorable little creatures from the winter woods. Not sure about you, but many of my students love to paint but have a hard time first drawing their ideas. I have noticed when I do directed drawings they really get excited and their confidence skyrockets. Yep, I know what you are thinking. They are all going to look the same. Well, actually they don't. The students really add their own personalities to their drawings.
After the drawing is complete, the paints and brushes come out. Mixing of the tempera paints and brushstrokes bring the paintings to life. The delight in creating the animals and applying the paint is heard through the oohs and aahs of the children. Interested in full lessons of the project?  Check out the previews for each lesson.

Who doesn't love a fuzzy, furry bear?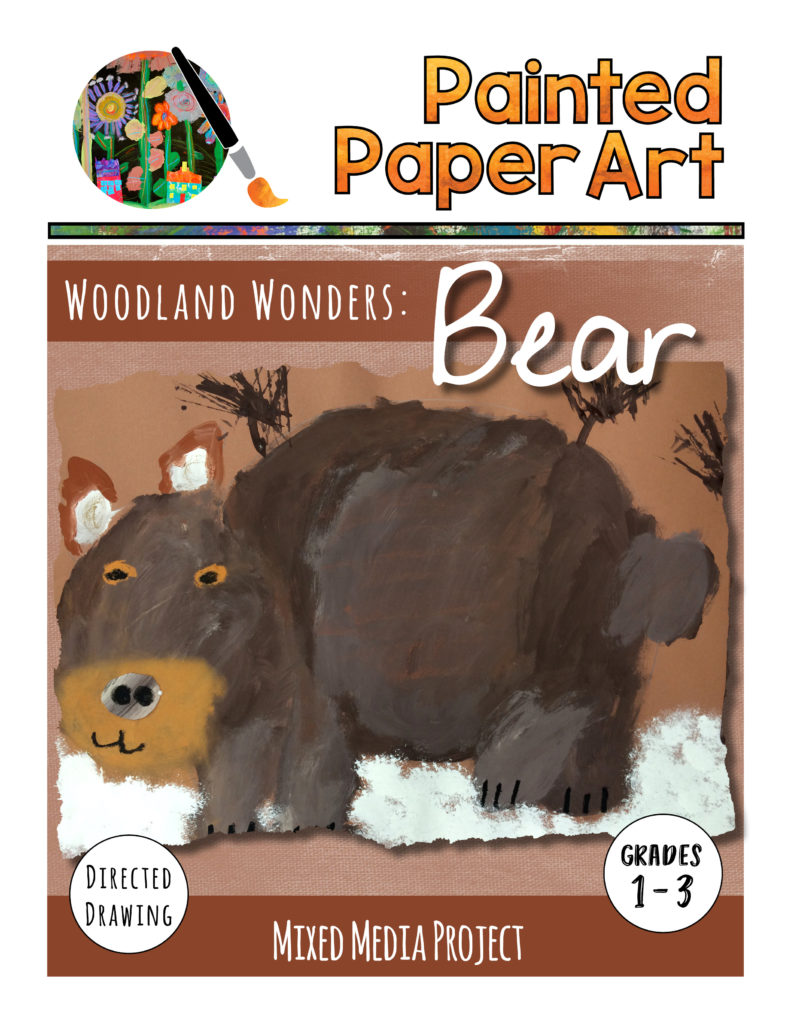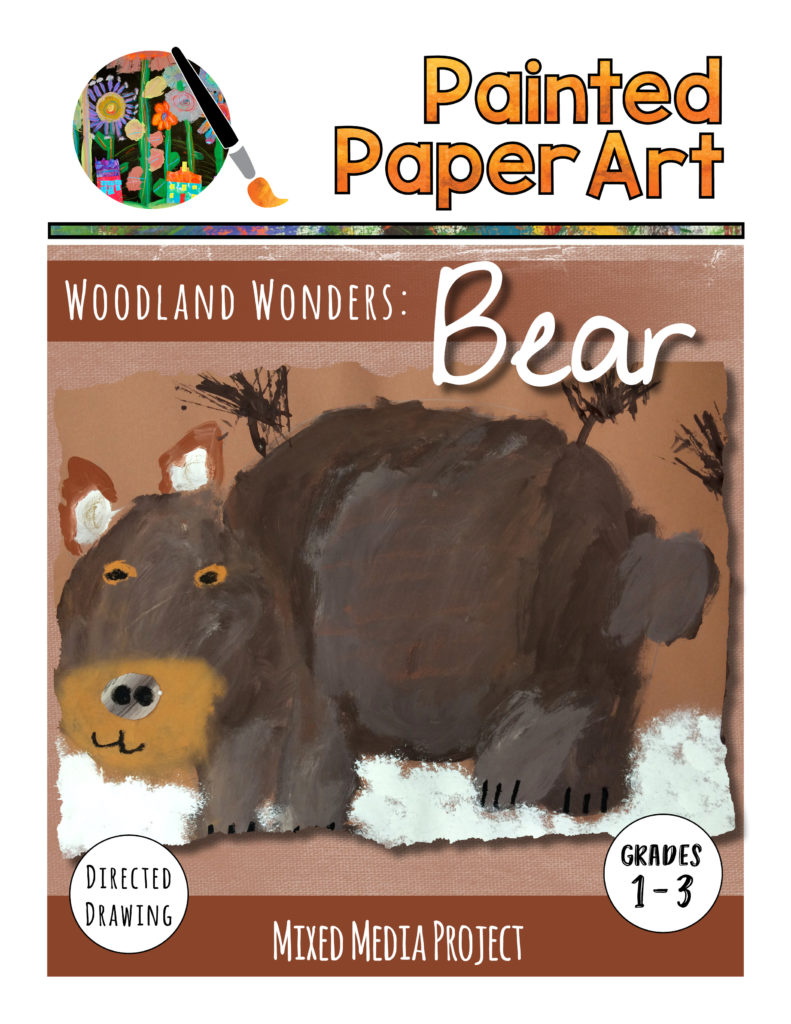 They were so fun and the students loved making their bears either black or brown.  Check out the preview for the Bear.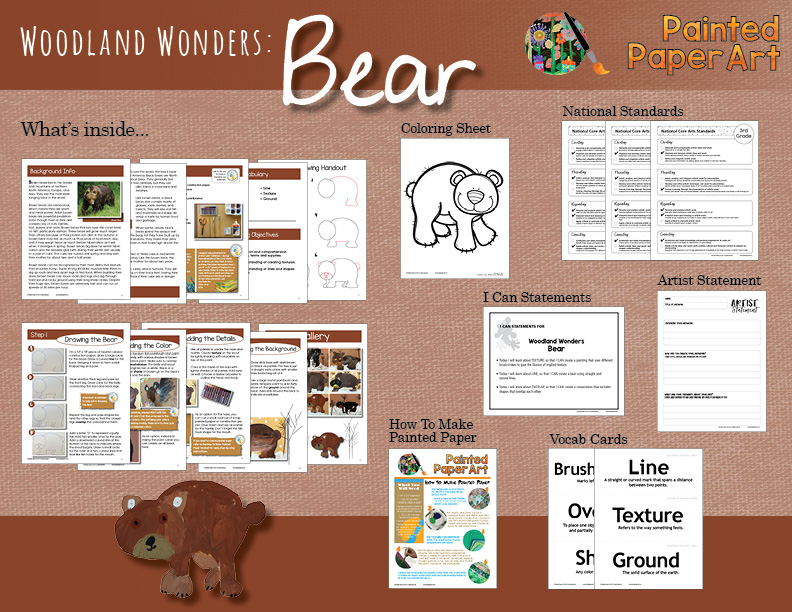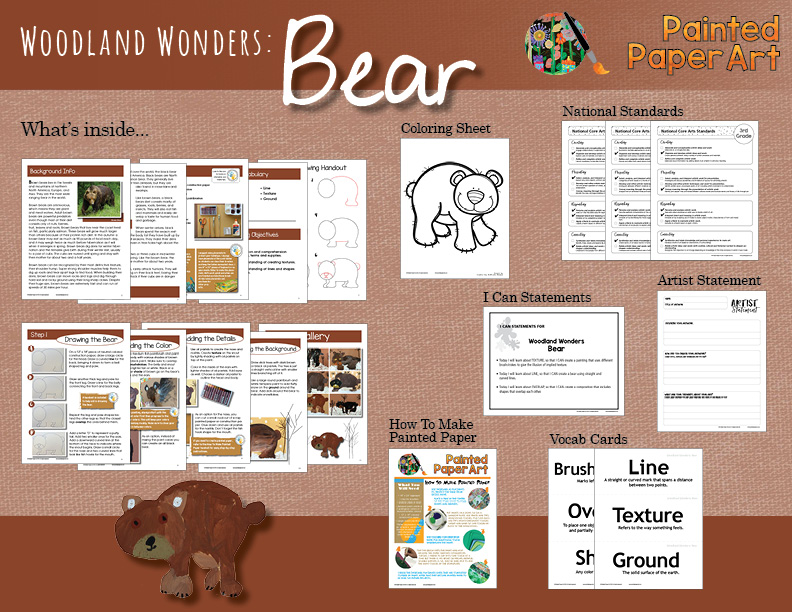 Another animal from the forest students created were raccoons.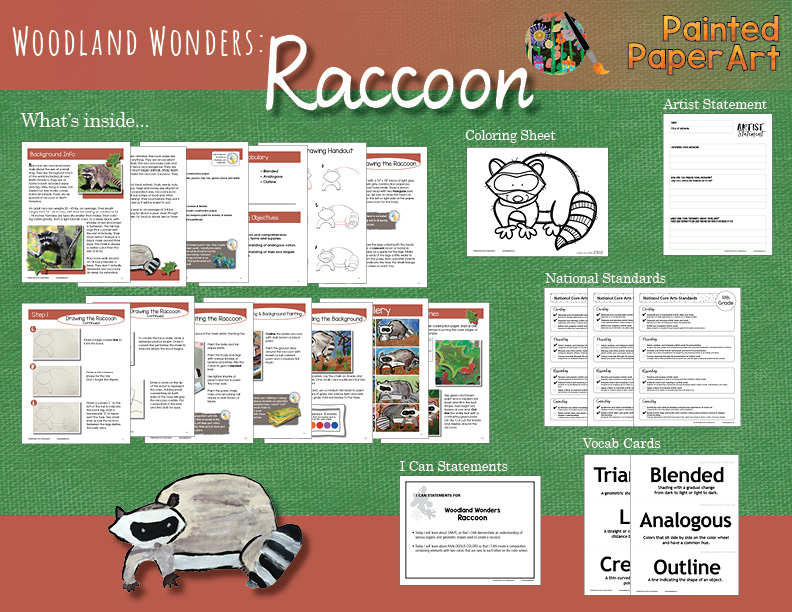 Oh boy, these masked bandits turned out adorbs! I mean, who doesn't like a black and white little guy with a fun mask on his face? These turned out so nice. To complete the display we added some leaves with berries around them to create a nice colorful environment.
With a hop, skip and a jump students created these adorable deer from the woods.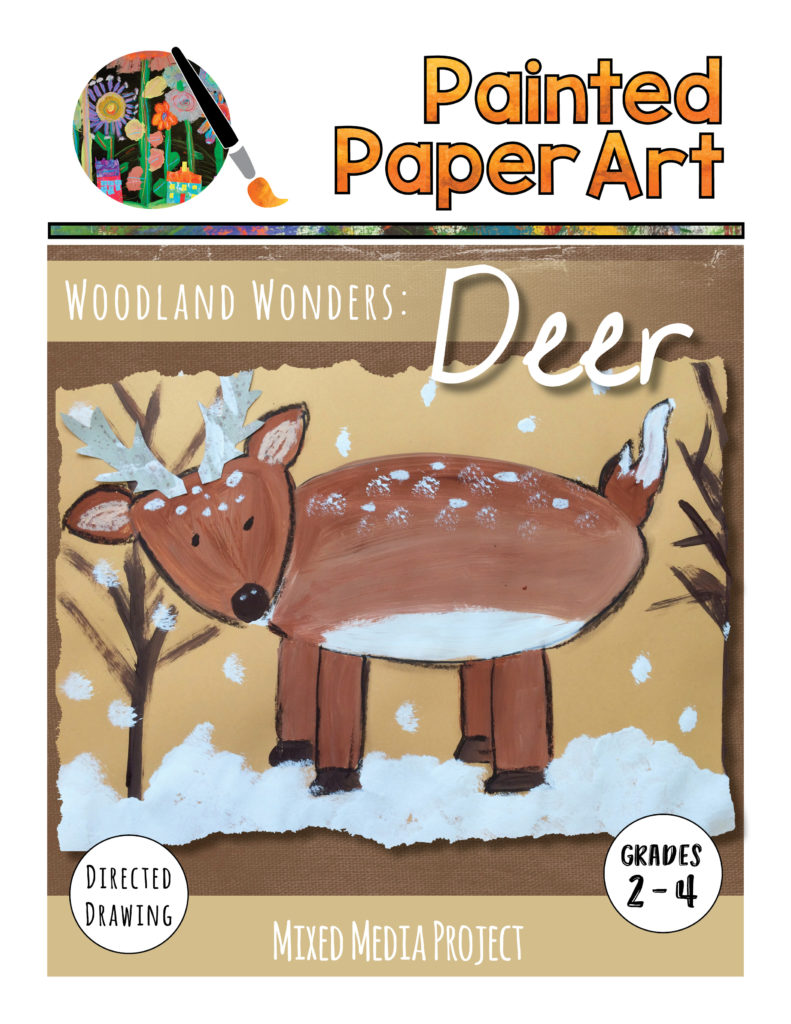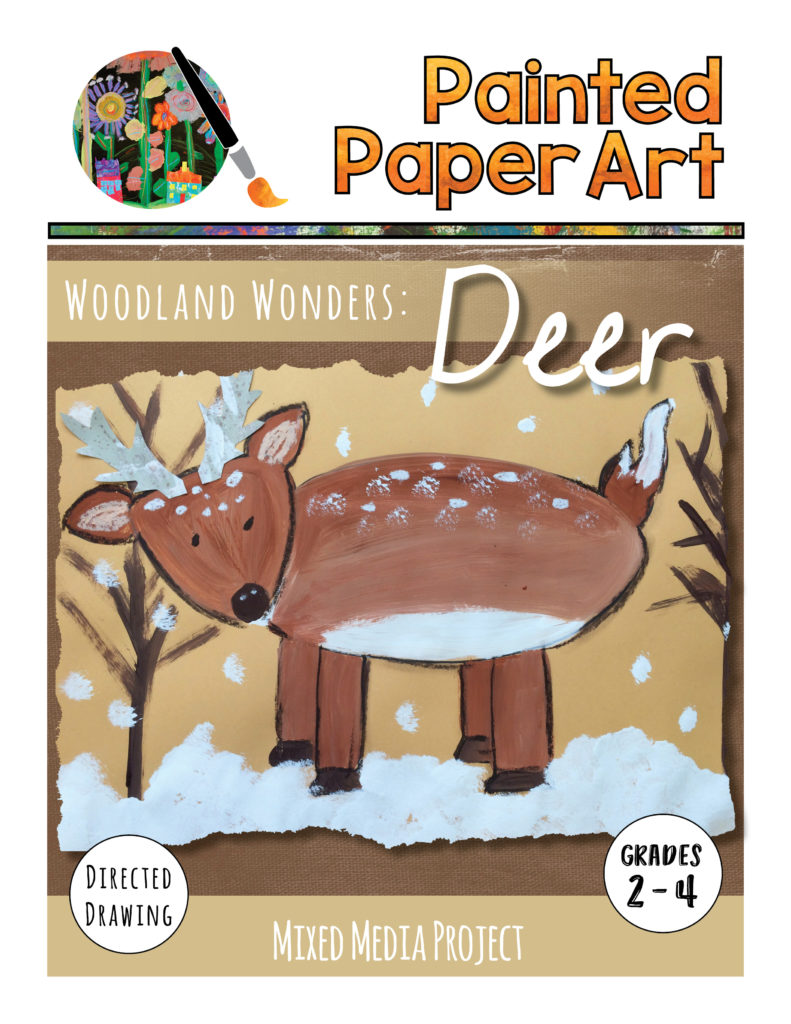 These darling deer, created by 3rd grade artists, are peeking around the woods with  bright eyes and bushy tails while enjoying the snowfall of winter.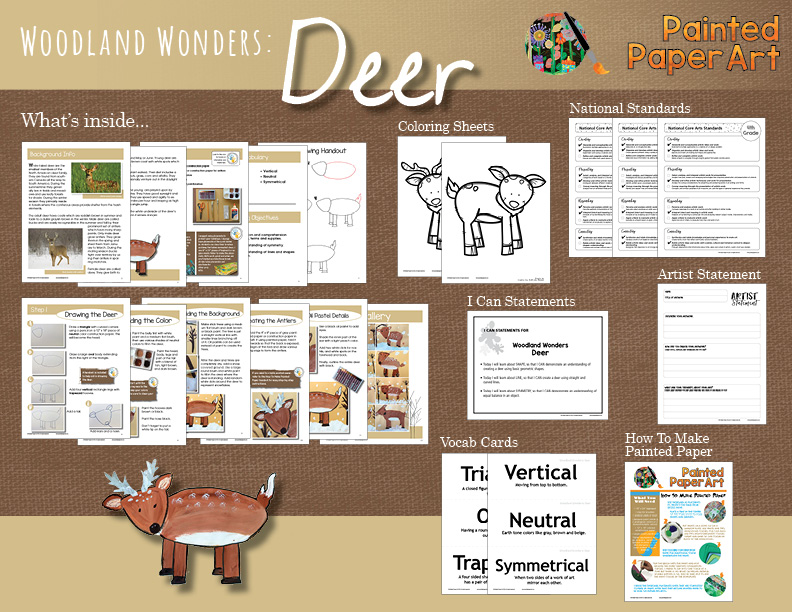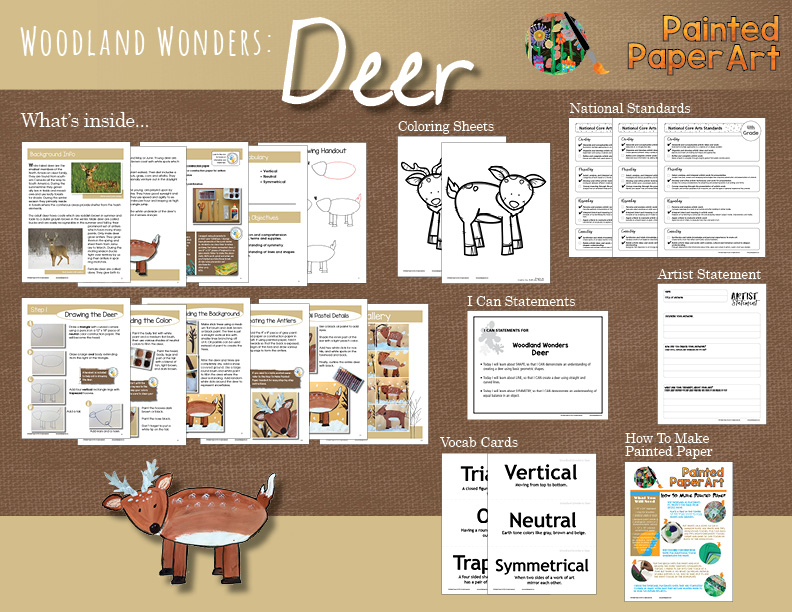 Hang on! Don't forget our lumbering moose! These guys are sure to please!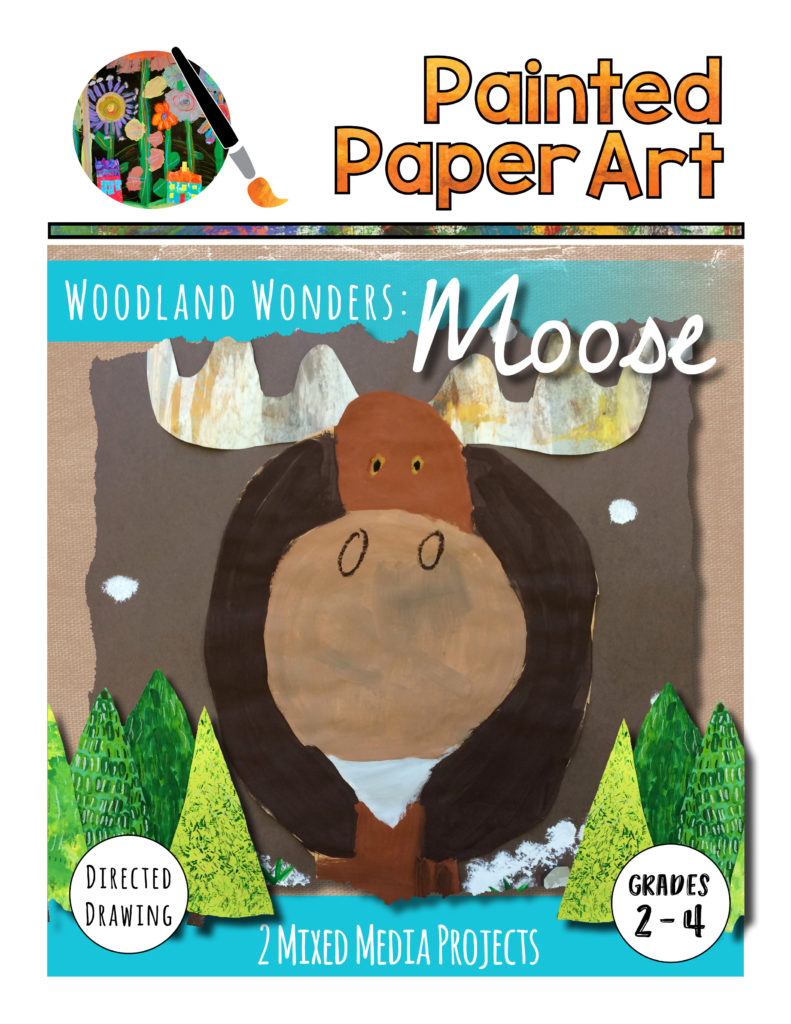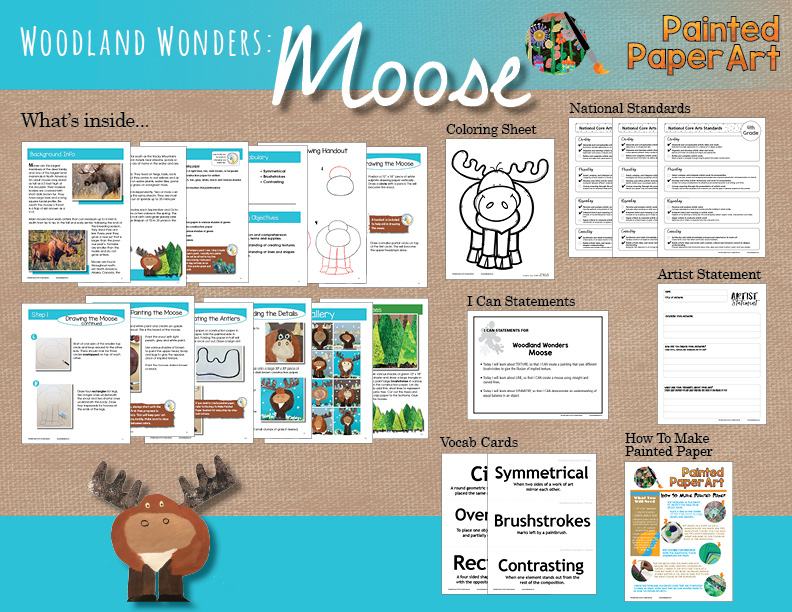 The directed drawing is a breeze. When you use all the fun tempera paint, oil pastels and painted paper antlers these guys are too much! Also included are these fun mixed media pine trees.
Shhhh, while the students were creating their animals they were actually learning some important facts about these creatures.
Want to see more details of the full lessons?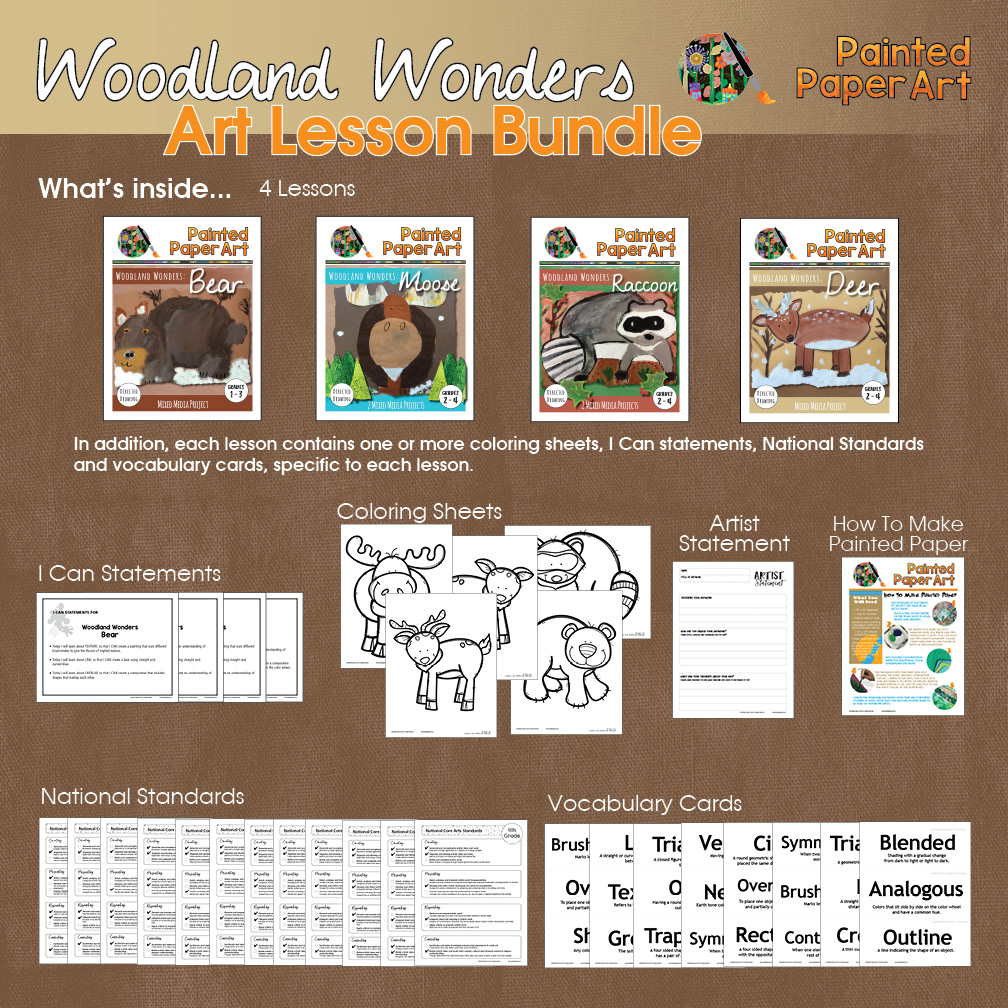 Lessons available here at the 
These mixed media projects use all the fixins in the art room- oil pastels, tempera paint, painted paper and chalk, while incorporating the science standards and are receiving rave reviews at my school. Parents are gushing over the adorable woodland wonders and students were all asking to make the other animals. If you are looking for some new projects to add to your lesson library these are definitely a super addition. 


SaveSave
SaveSave