What a perfect time of year to explore
the lifecycle of a pumpkin!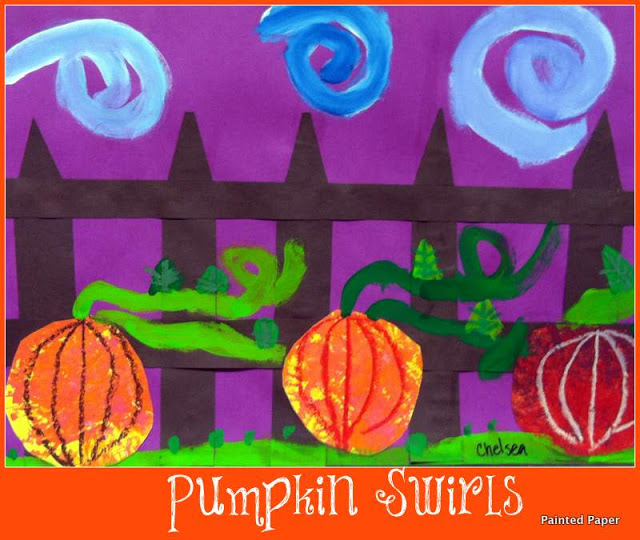 Class One:
My 3rd graders looked at the different stages of a pumpkin's life cycle
~seed, sprout, vine, flower, pumpkin~
Next, student created beautiful painted paper with warm colored tempera paints.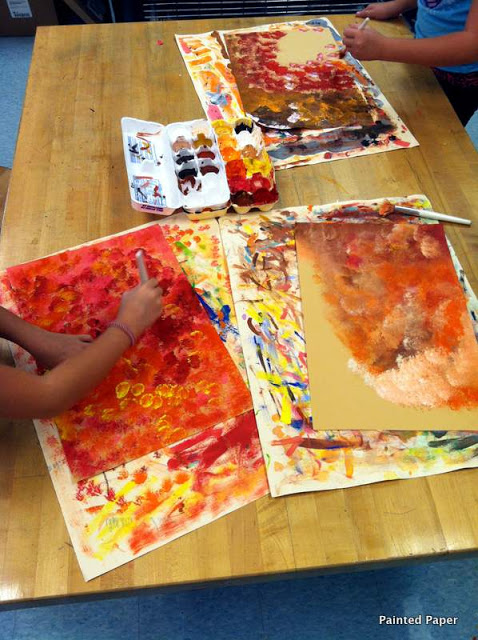 Then, students created a backdrop for their pumpkins using construction paper, scissors and glue.
(We looked at photos of old weathered fences for inspiration)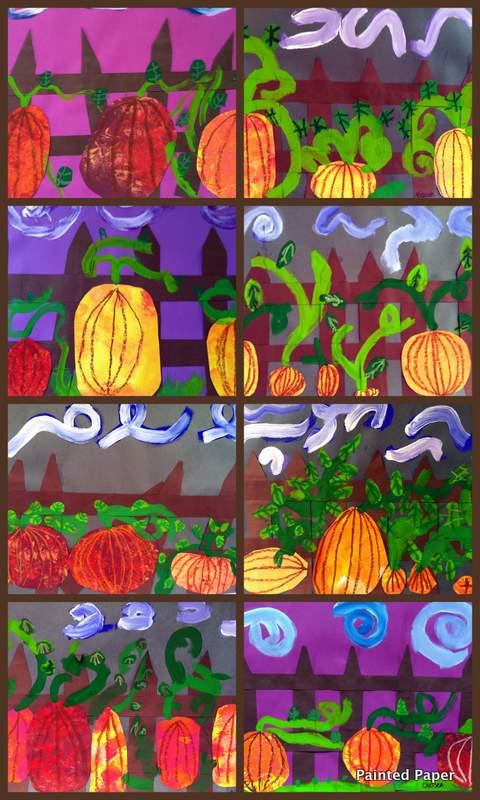 Next, students created various shapes and sizes of pumpkins out of different shades of painted paper.
Students glued them down, then added the curvy vines and leaves of the pumpkin plant with different shades of green tempera paint. Let dry.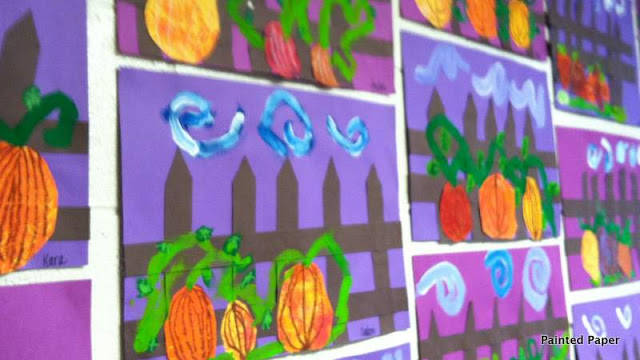 Class Two:
Students used oil pastels to create the veins on the leaves of the vine and the curved ridges on the pumpkins.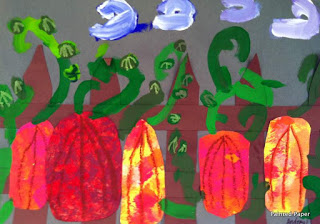 The last step was to add the swirls, representing the wind in the sky, these were done with dark shades of purple and blue then adding white to

create a

tint

.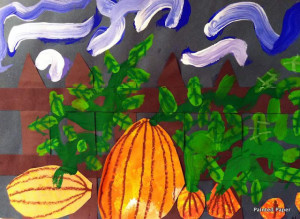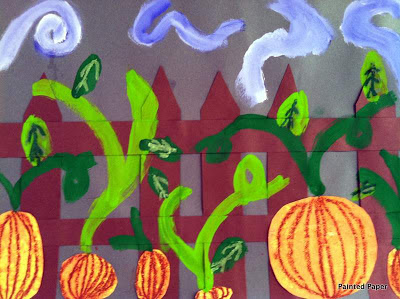 As you can see we really focused on line-
curvy, spiral and twisted.
I just love the movement in these beautiful paintings.
What a fun way to teach science, color theory, elements
and principles of arts~ line, pattern and movement
to name a few!