Welcome Back to School!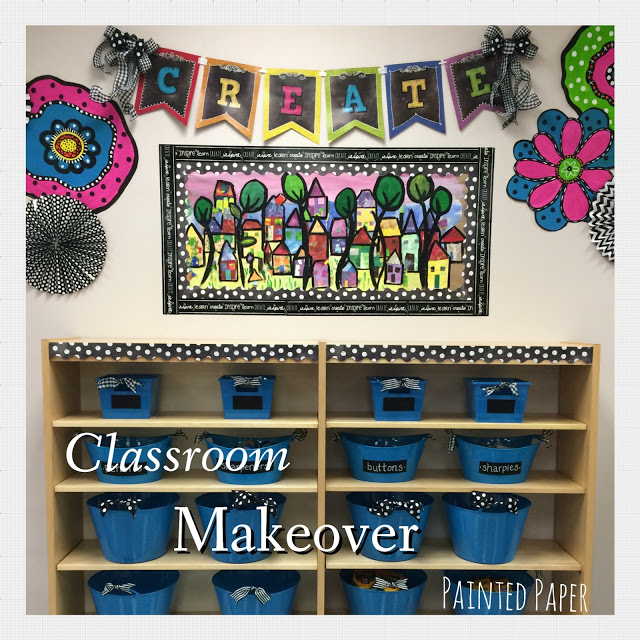 Whew! This week was an exciting week 
and also an exhausting week! 
I love seeing my artists. We jumped right into finding our seats and painting within the first 10 minutes of class!
When I was a student I hated hearing all the rules and procedures over and over again so now I try not to bore my students. Basically my art rules are as follows: be nice.  
Ok. Now that I have that covered, as well as the important items, seating charts and rules, I wanted my students to jump in and start creating. But, before we started working, I had many comments about how my classroom looked. See, I revamped my art room and gave 
my boring classroom a makeover! In the past I've spent so much of my time decorating the hallways I really never spent time on my room. I only had some basic art information displayed.
Let's face it. We are in our rooms all the time.  I wanted to make the art room a visually appealing space. No more cardboard boxes holding scrap paper or mis-matched food containers with oil pastels spilling over. My students deserve to have a beautiful space to create in so here are the details of my classroom makeover.
First, I wanted to use this adorable mural that my second grade students created.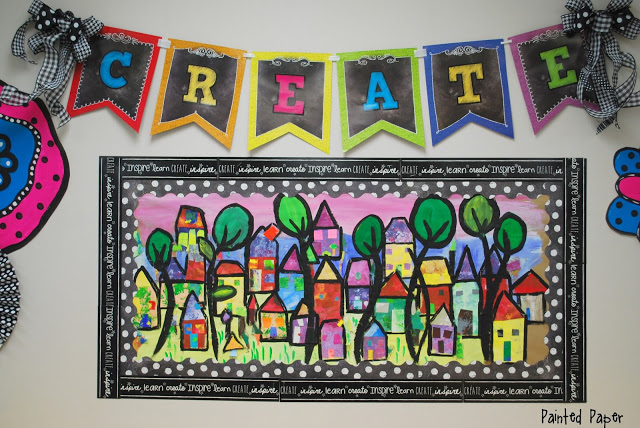 I created a couple flowers to be displayed with the mural. Fun party fans were also used.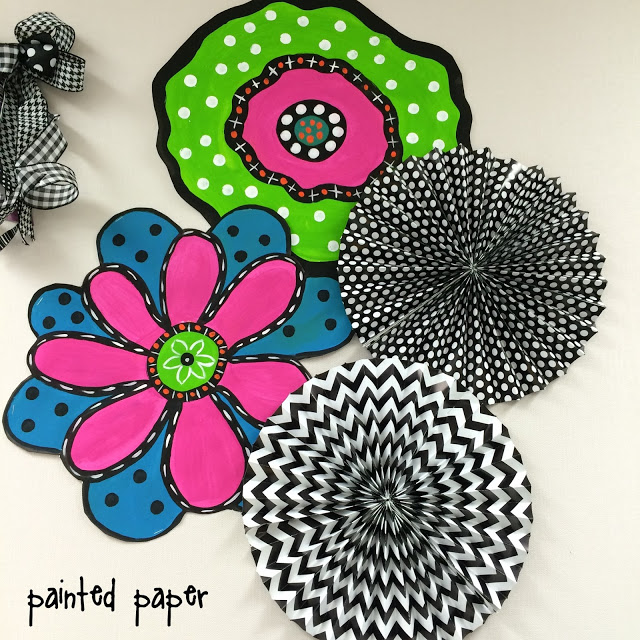 I purchased some awesome storage bins from The Dollar Tree and decorated them with fun ribbon. 
Organize!
One of my goals this year is to stay organized. I am hoping these containers help. The pencil tub is totally paying off since I don't have to dig under a cabinet now to find pencils. These are so easy to grab from when a student needs one.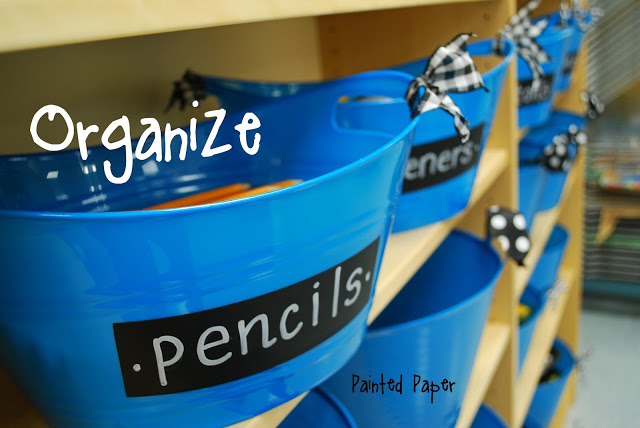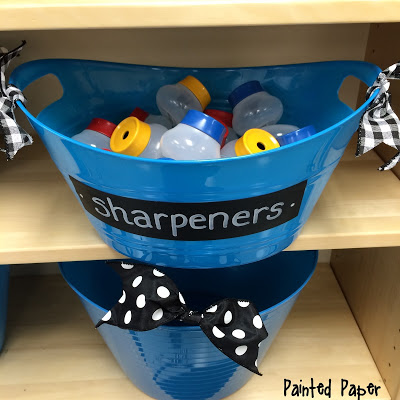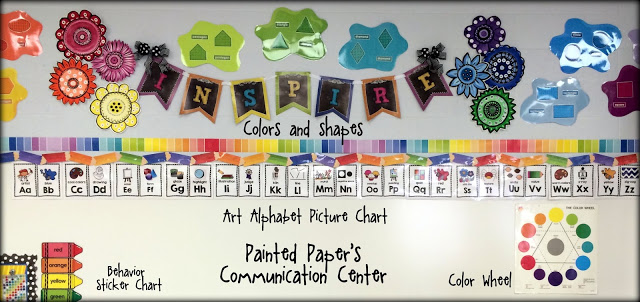 Want the lesson plan for these fabulous flowers? Head over to the shop for a free download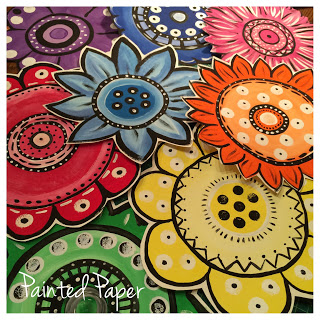 I have always loved the alphabet cards used in the primary classrooms.  
But hey, there were never any for art! 
Well, I decided to create my own. 
I displayed my colorful and laminated cards 
These were a big hit with my students!
You can find these at my Teachers Pay Teachers Store~link below.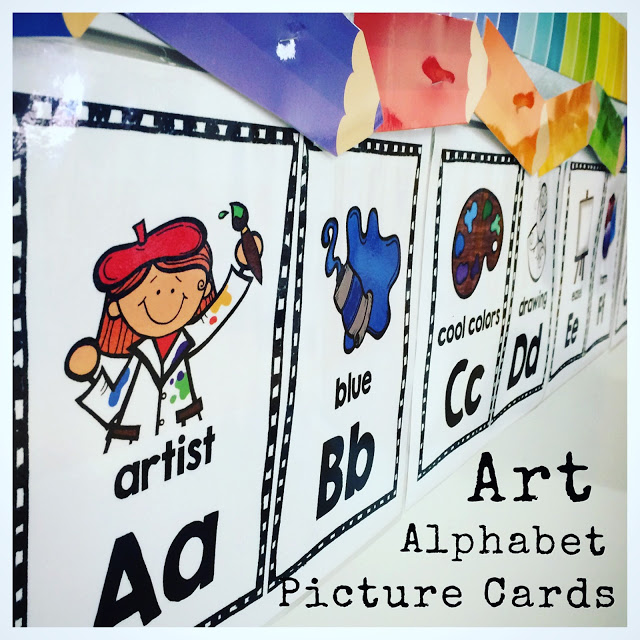 Labels for storage bins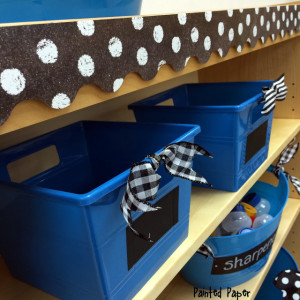 Exploring the World of Art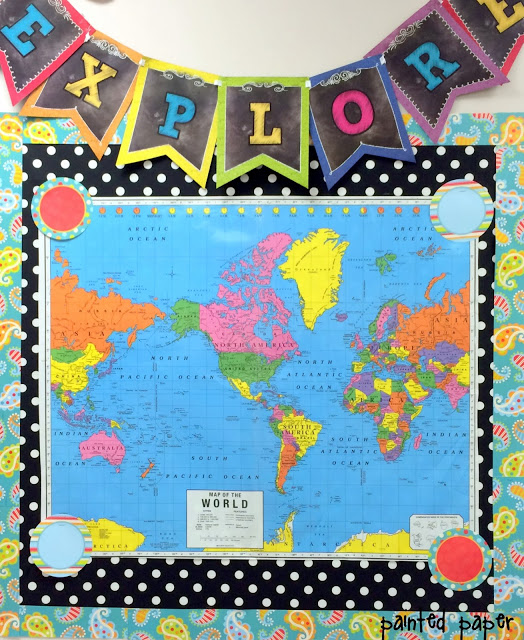 I hope your school year is a terrific one!