Pablo Picasso was the most dominant and influential artist of the first half of the twentieth century. This art lesson focuses on bold shapes, colorful patterns and delightful birds; and introduces students to the beauty of Picasso' s paintings. It contains simple steps to follow, bright visuals for inspiration, and a beautiful gallery containing examples of students' artwork.
Picasso: Studio Pigeons
 The playful expression that they put in their paintings makes me so giddy with excitement. 
This mixed media project is loaded with texture,
brushstrokes and of course painted paper!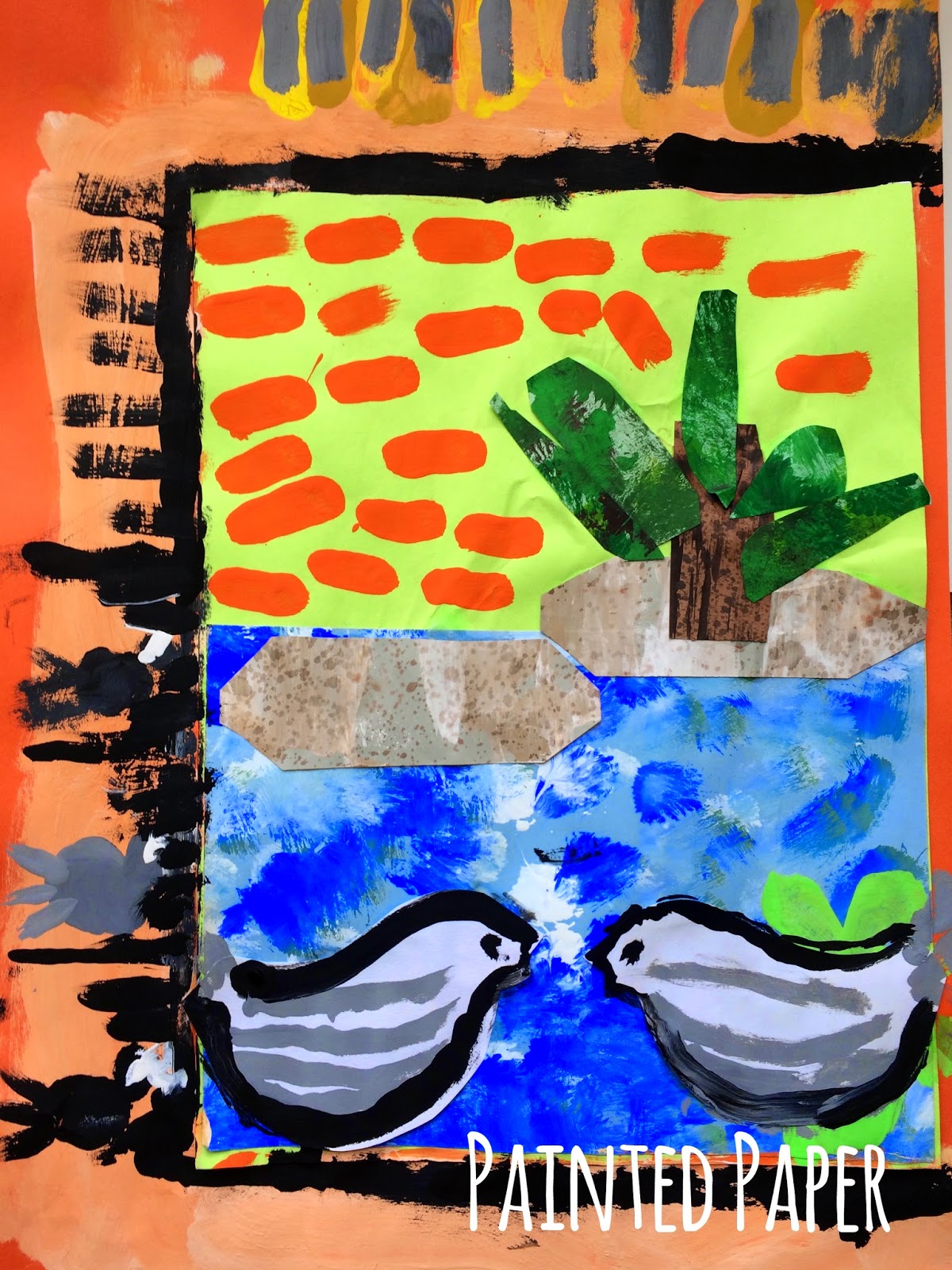 Many of Picasso's works produced during the later 1950's show views through a window or looking out over a balcony. Many of these may have been inspired by the actual studio at
"La Californie" where Picasso worked.
The Pigeons can be seen in many of Picasso's paintings. Here is the inspiration for our project.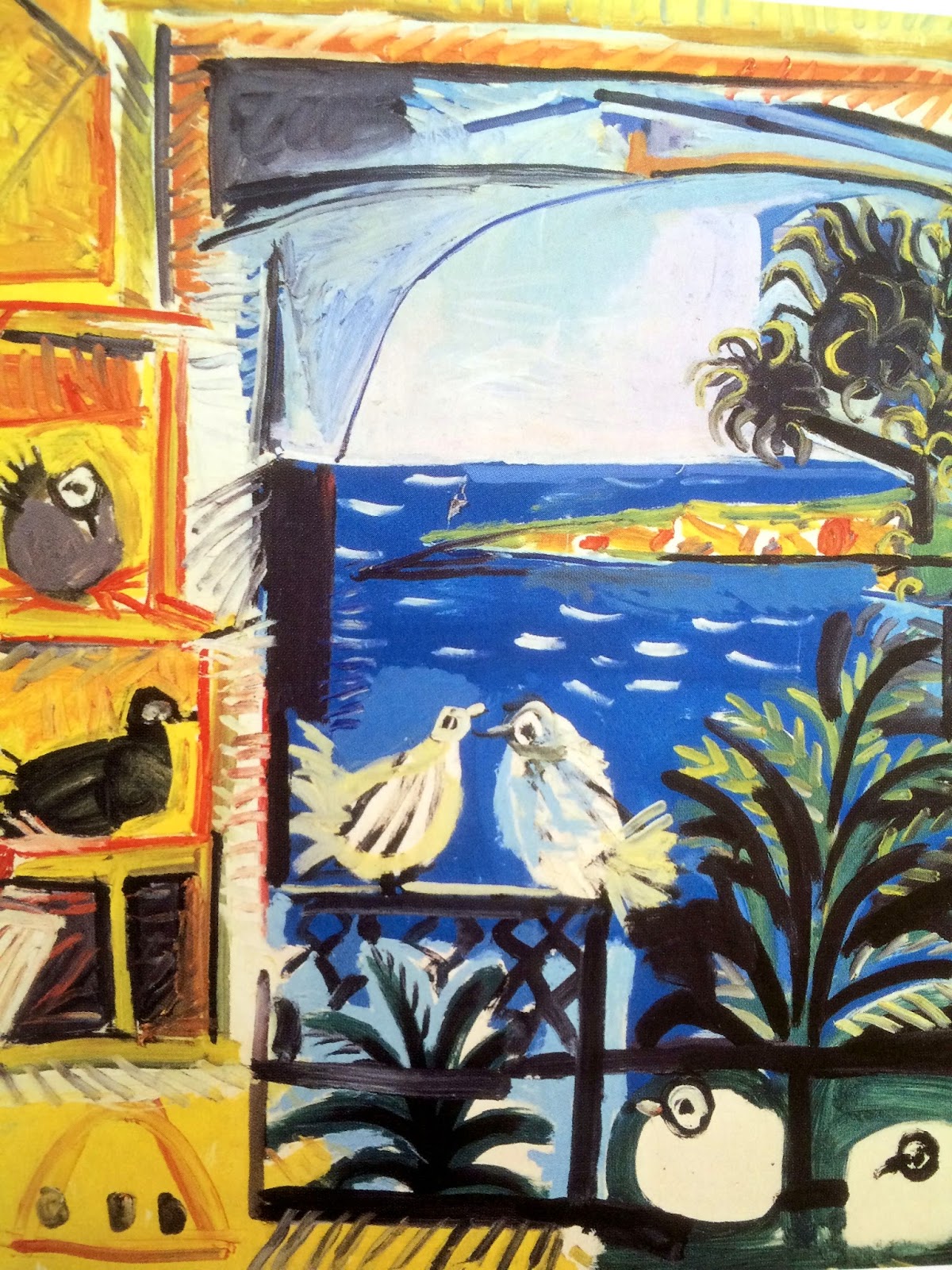 What more could you love than birds created by little 7 year old artists?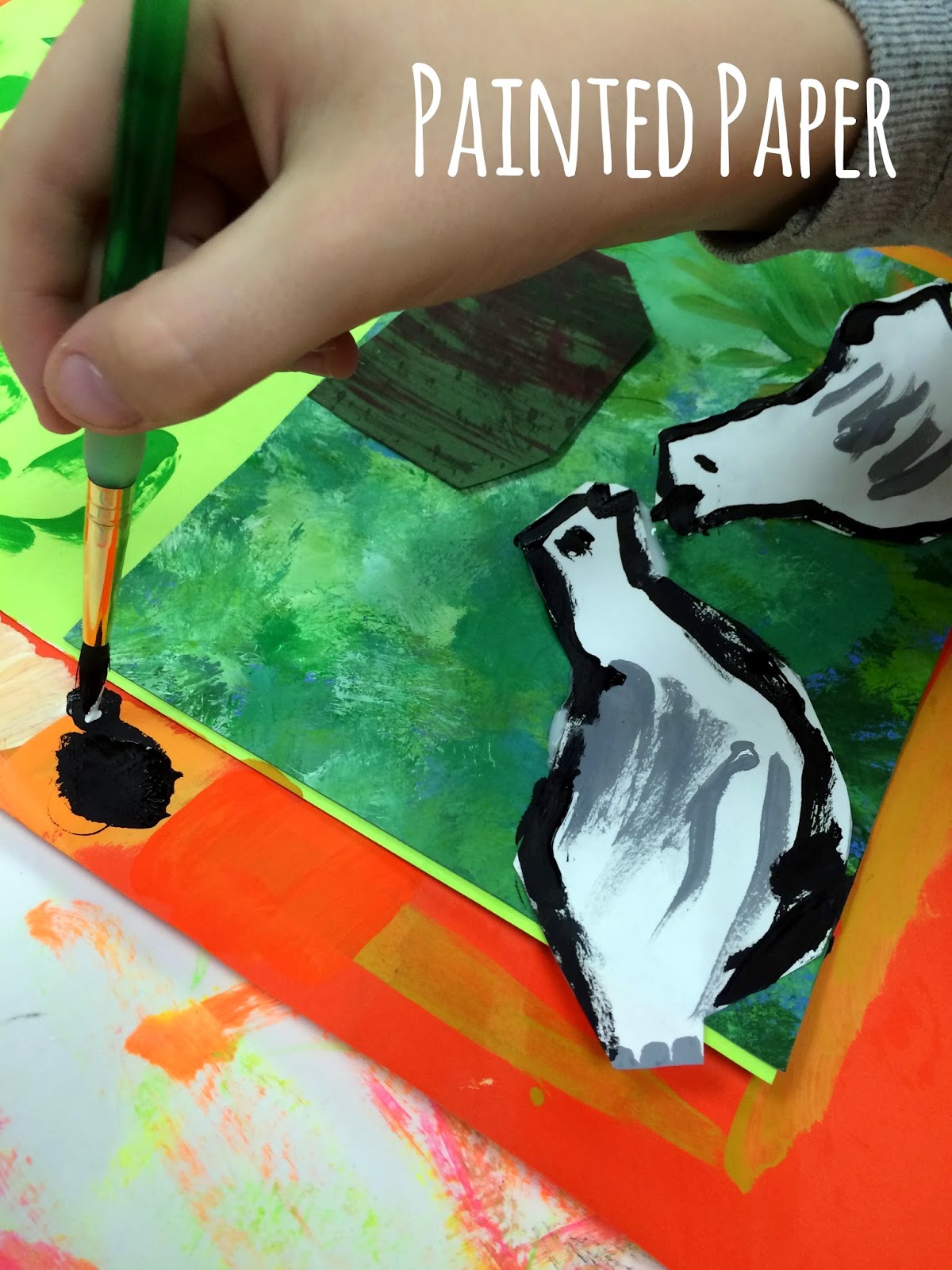 Painted and paper birds with large brush strokes representing feathers complete this fun project.
This 26 page pdf features an easy to follow art lesson, complete with full color photos. This lesson is great for ages 7-10 but any age student can create a beautiful art project using these directions. This lesson is designed so that every child will be a successful artist.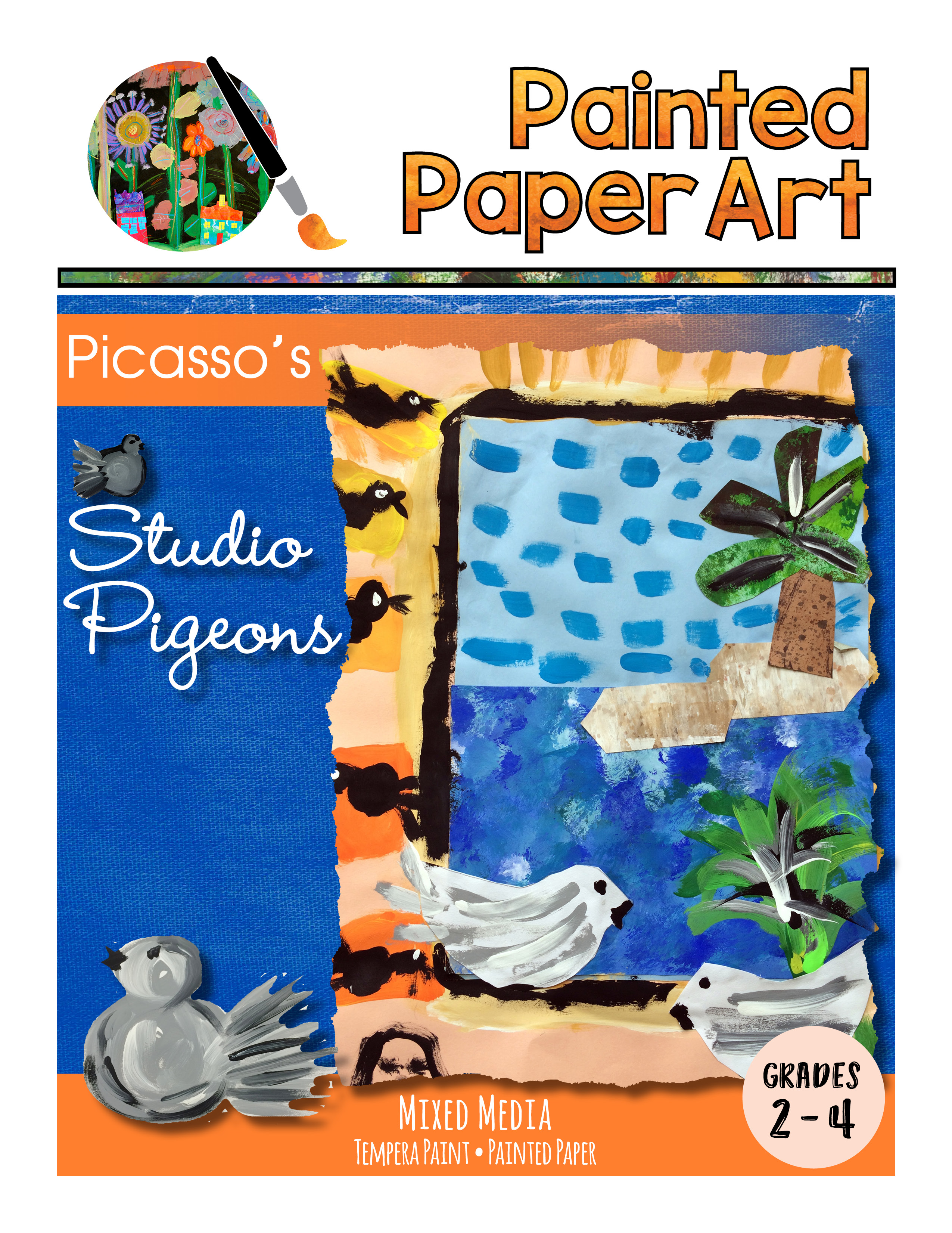 The pdf includes:
Step by step instructions with full-color photos
Background information
Picasso timeline
Supplies needed
Vocabulary and learning objectives
Student Gallery
Reproducible Bird Stencil
Helpful tips
I Can Statements
National Standards
How To Make Painted Paper
Vocab cards
Reproducible Artist Statement
Reproducible coloring sheet for early finishers
11 x 17″ poster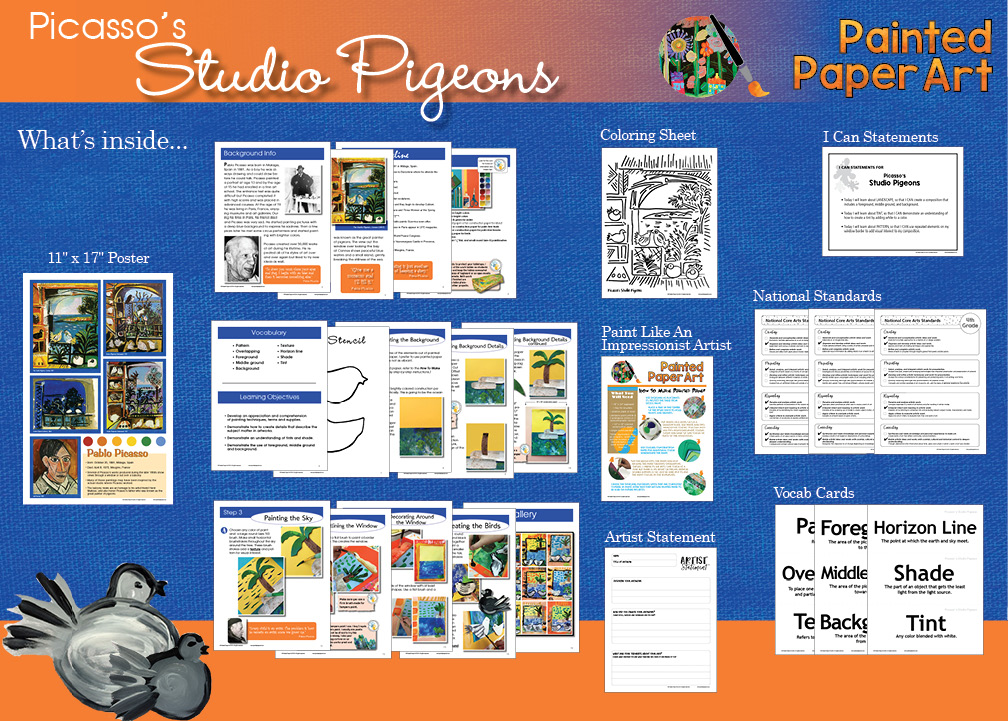 The full lesson is available in the
Thanks for stopping by
and keep on creating!