Well, we needed a quick project to fill in some wall space before our Art Show and 
I thought how 'bout some big space ships!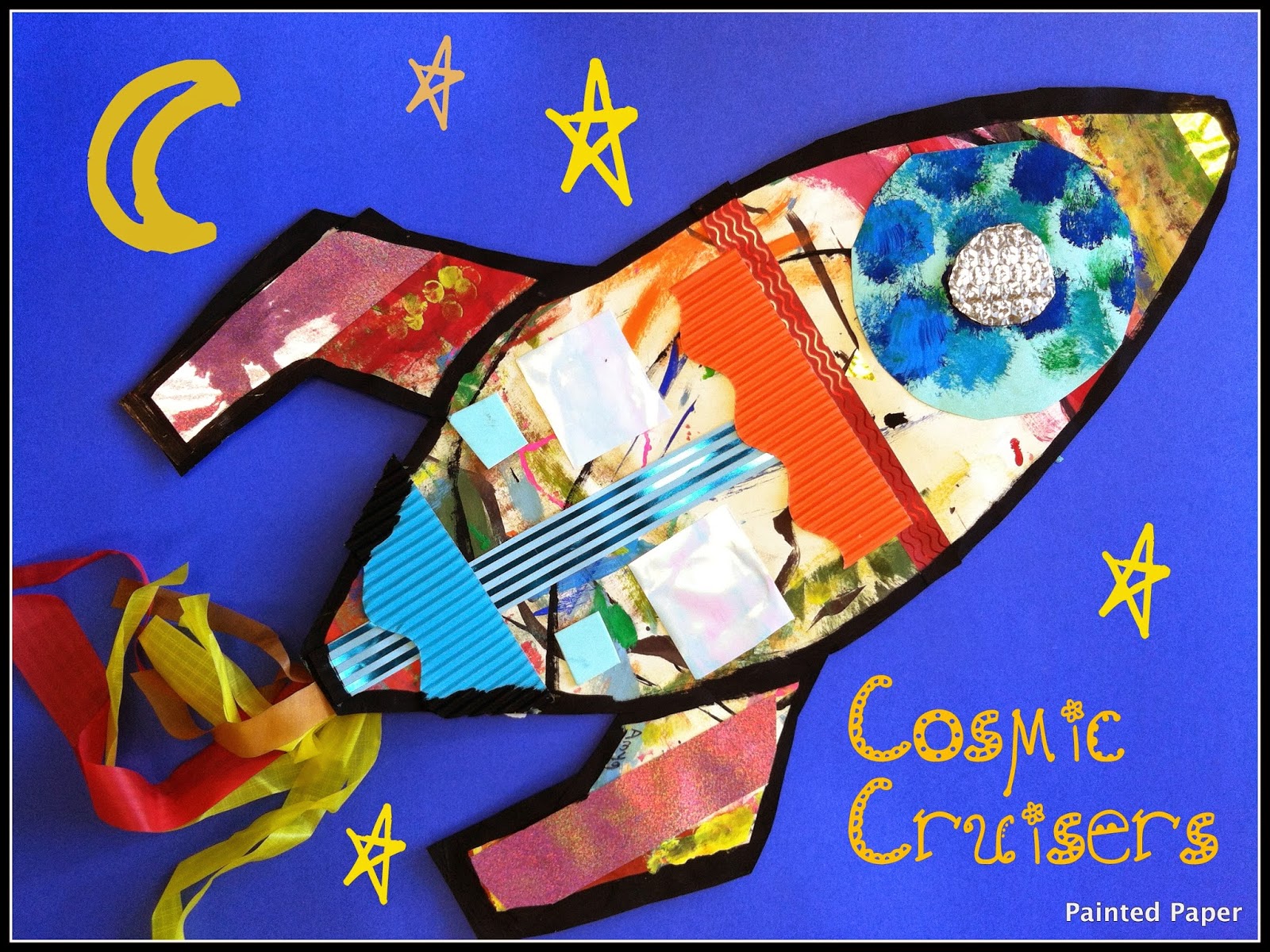 My art club, containing lots of happy 3rd graders, meets in the bright and early morning.  
Some of those kids need that nudge of a template to get their ideas rolling. Some just need the supplies and blast off, they are creating.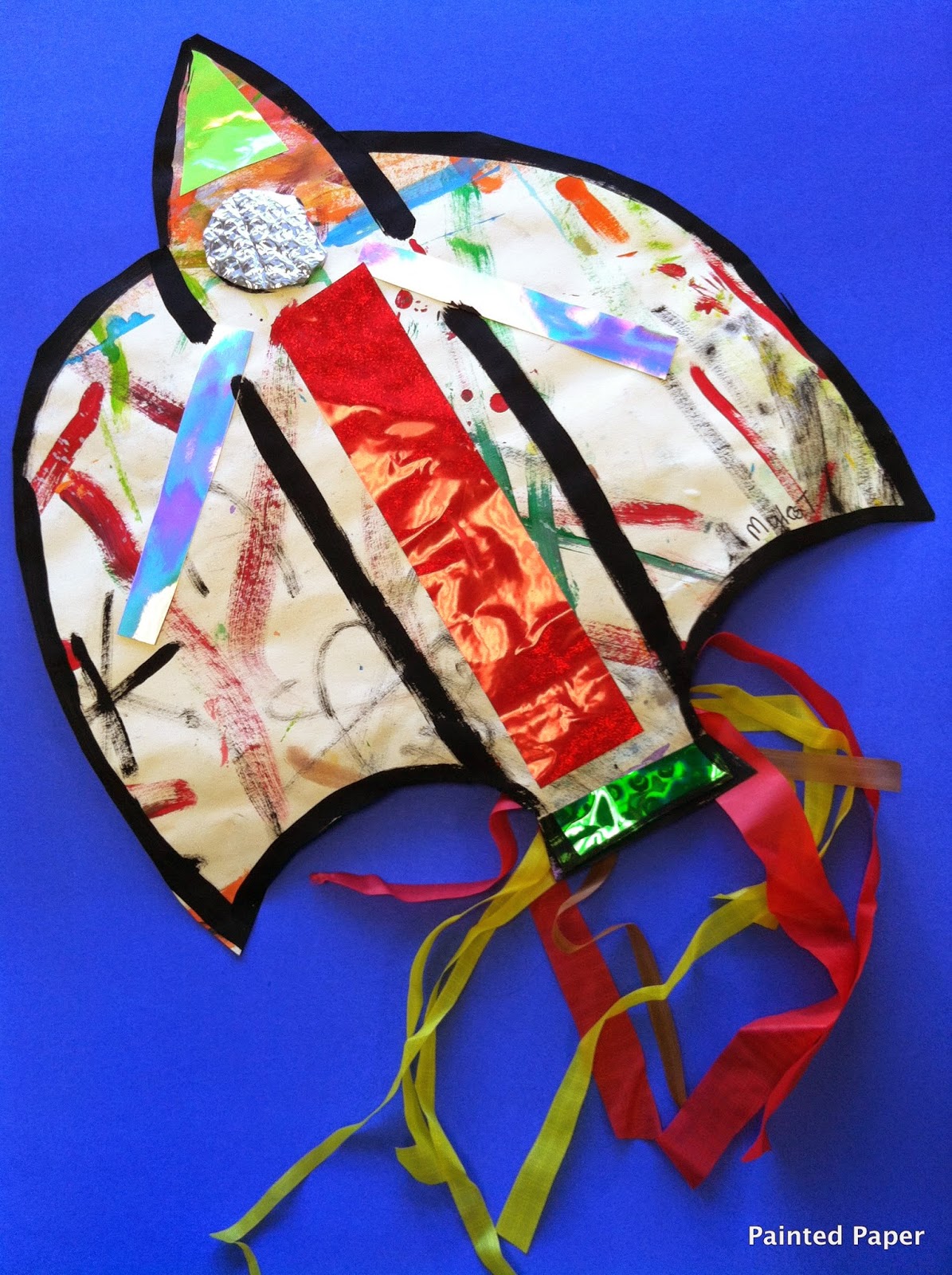 I find it interesting that many of my boys are not afraid of taking risks. Whether creating shapes or expressing ideas they are happy with the "process" of creating. My girls are much more into the layout. They plan things out to the last step before even beginning.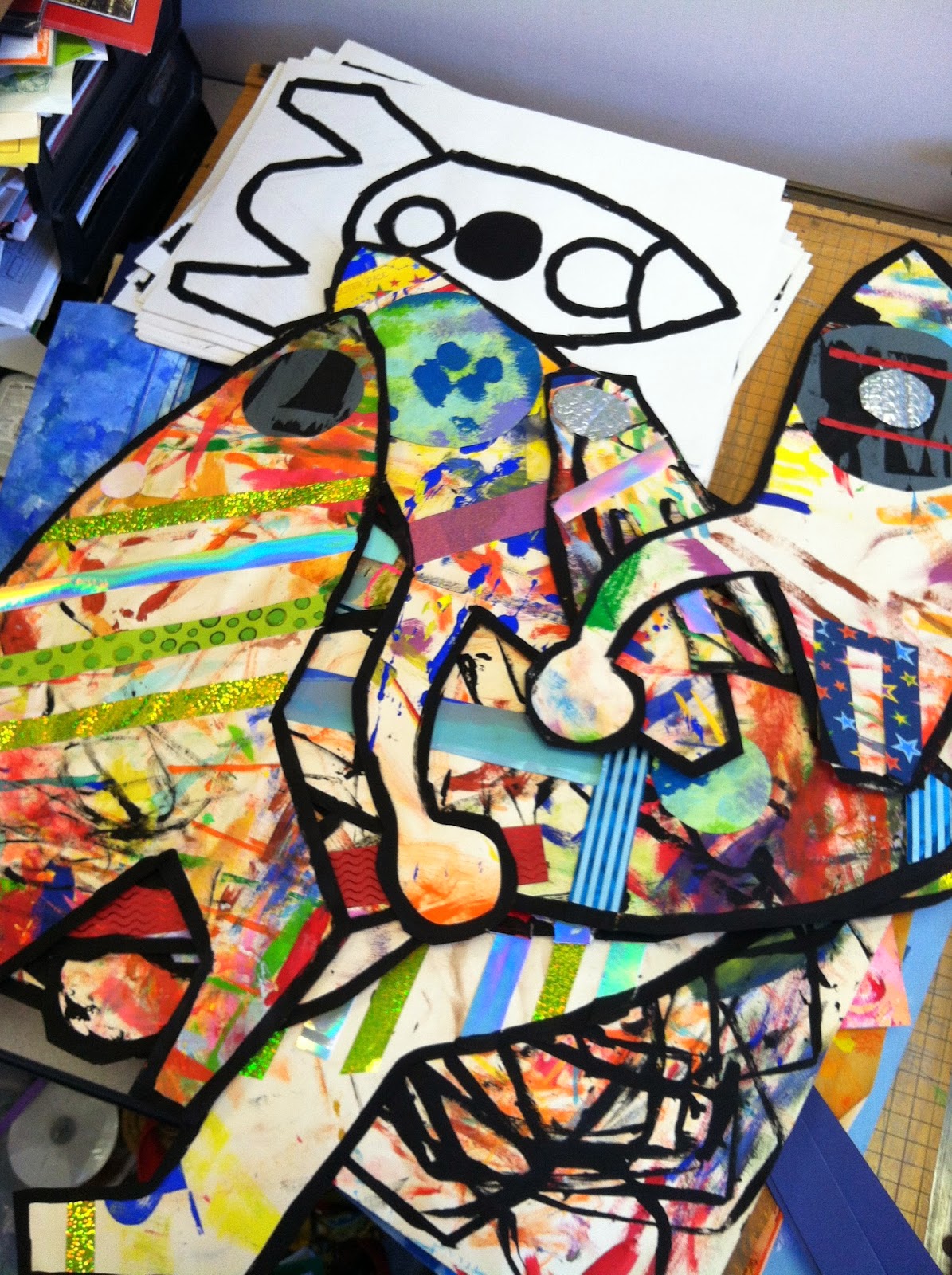 For materials I put out all different scraps, foam shapes, 
old paper borders, painted paper 
and of course, our placemats that we use 
for cleaning brushes while painting.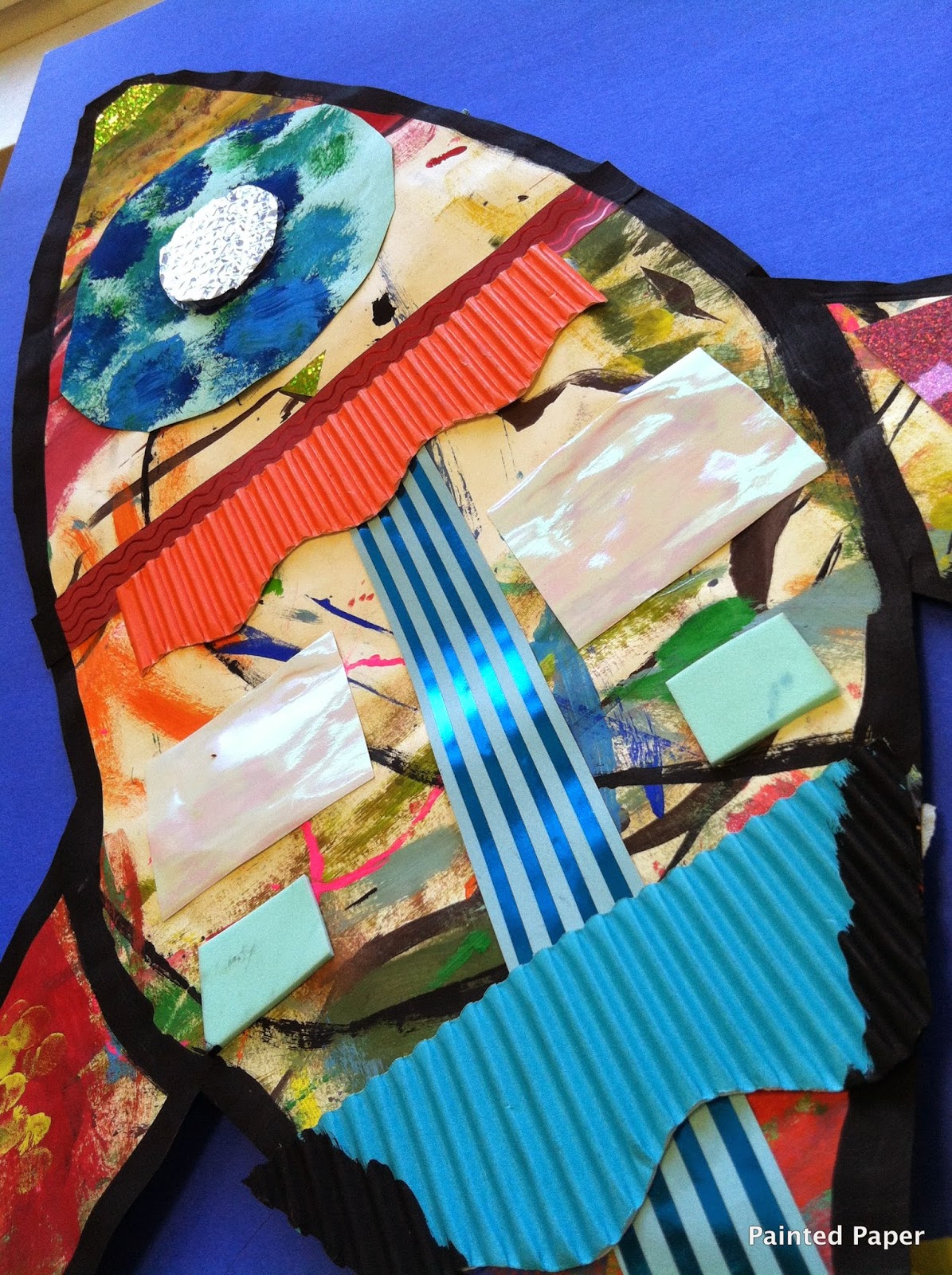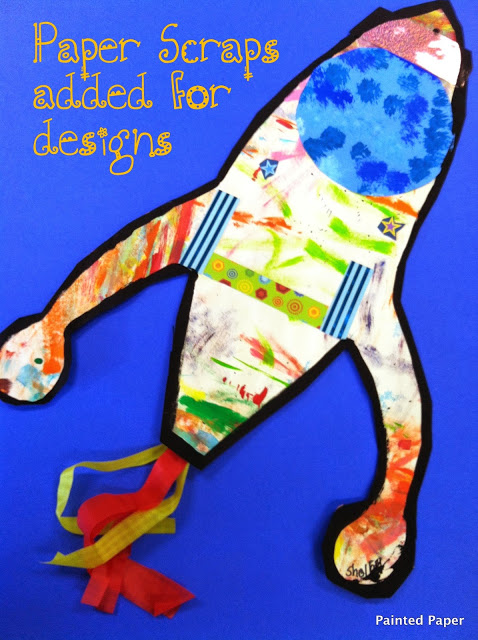 Lastly, we outlined with black tempera paint. Pop!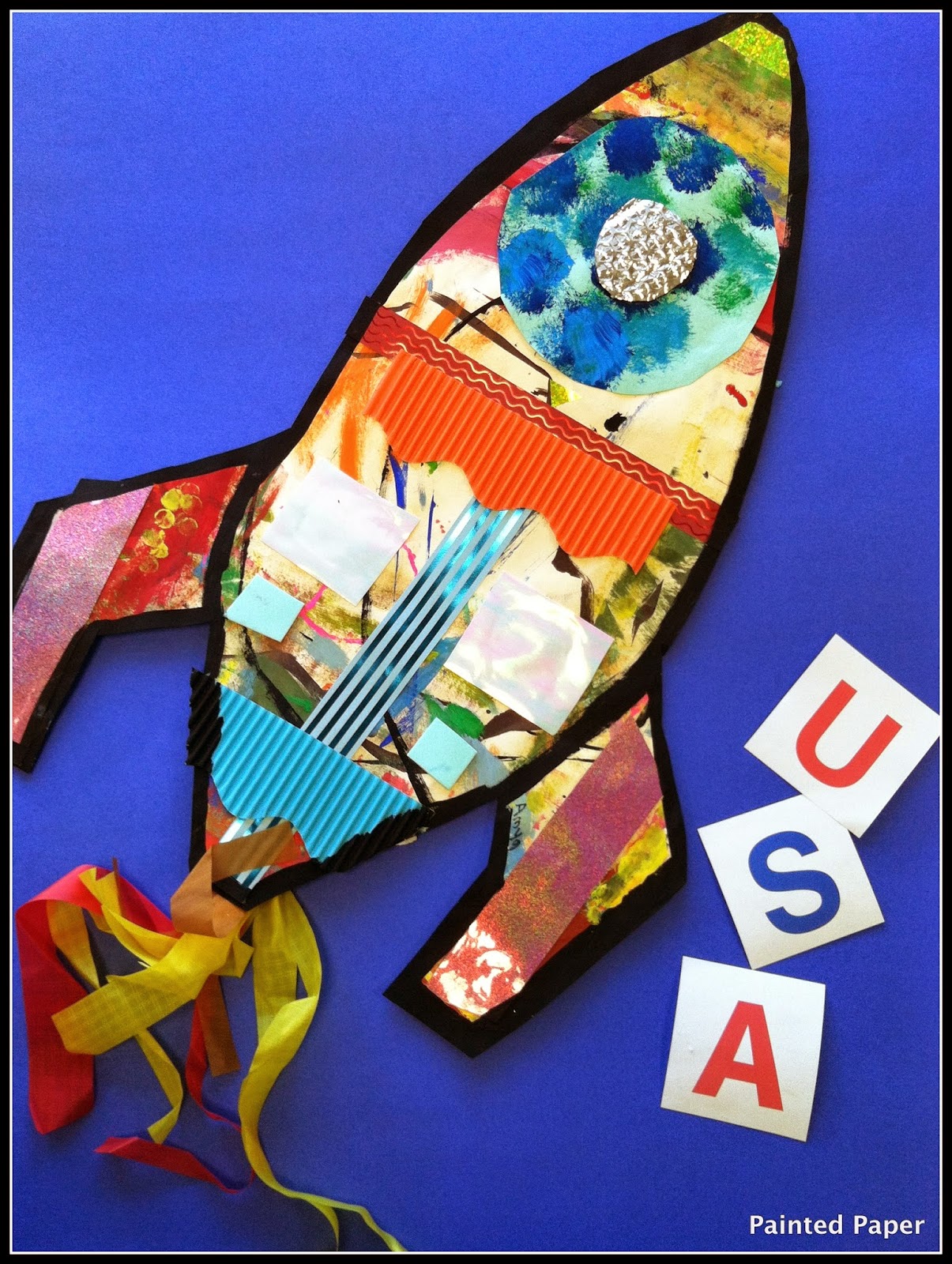 I just love the wild colors and added streamers on these fun cruisers. 
Dig out some scraps and paper and start creating!