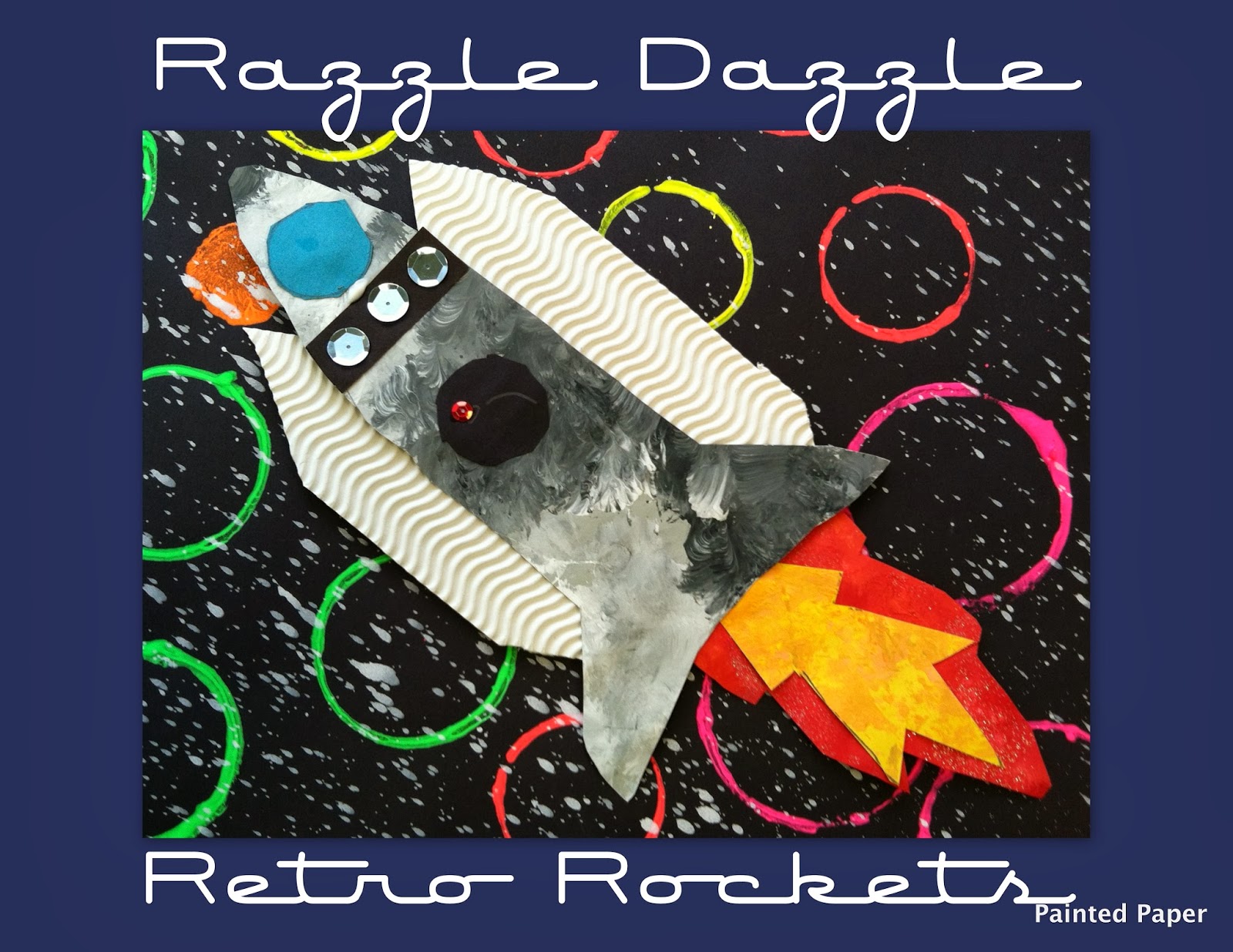 Every year we have a school wide theme in our elementary school. Everyone decorates their classroom with the same theme. This year's theme is Space 
with our mission statement being- 
"Soaring to Success -Where Missions are Possible!" 
My first graders are total ROCKSTARS! 
Their excitement is so contagious that you just want them to stay all afternoon. Forty minutes is just not enough!!!
Creating the Background
My first graders really took off with this project. 
First they created a fabulous background with fluorescent paint. Next they found objects that they dipped in the paint and stamped circular shapes representing planets. Let Dry.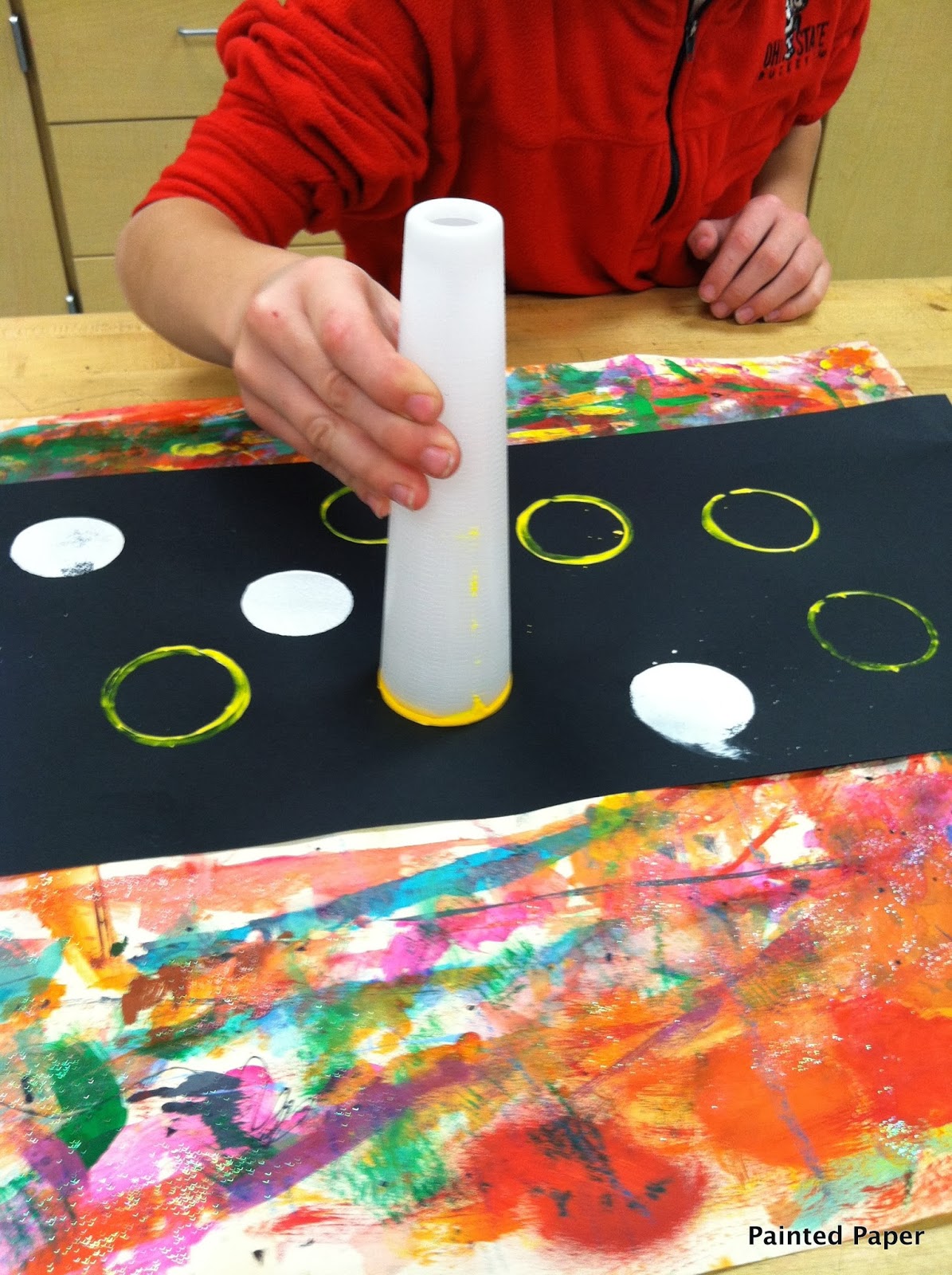 Creating a Rocket
Students created their own rocket using previously painted paper.  I created various tracers of spaceships and flames just to get them started. Their creativity really shined through with all the various supplies they could use.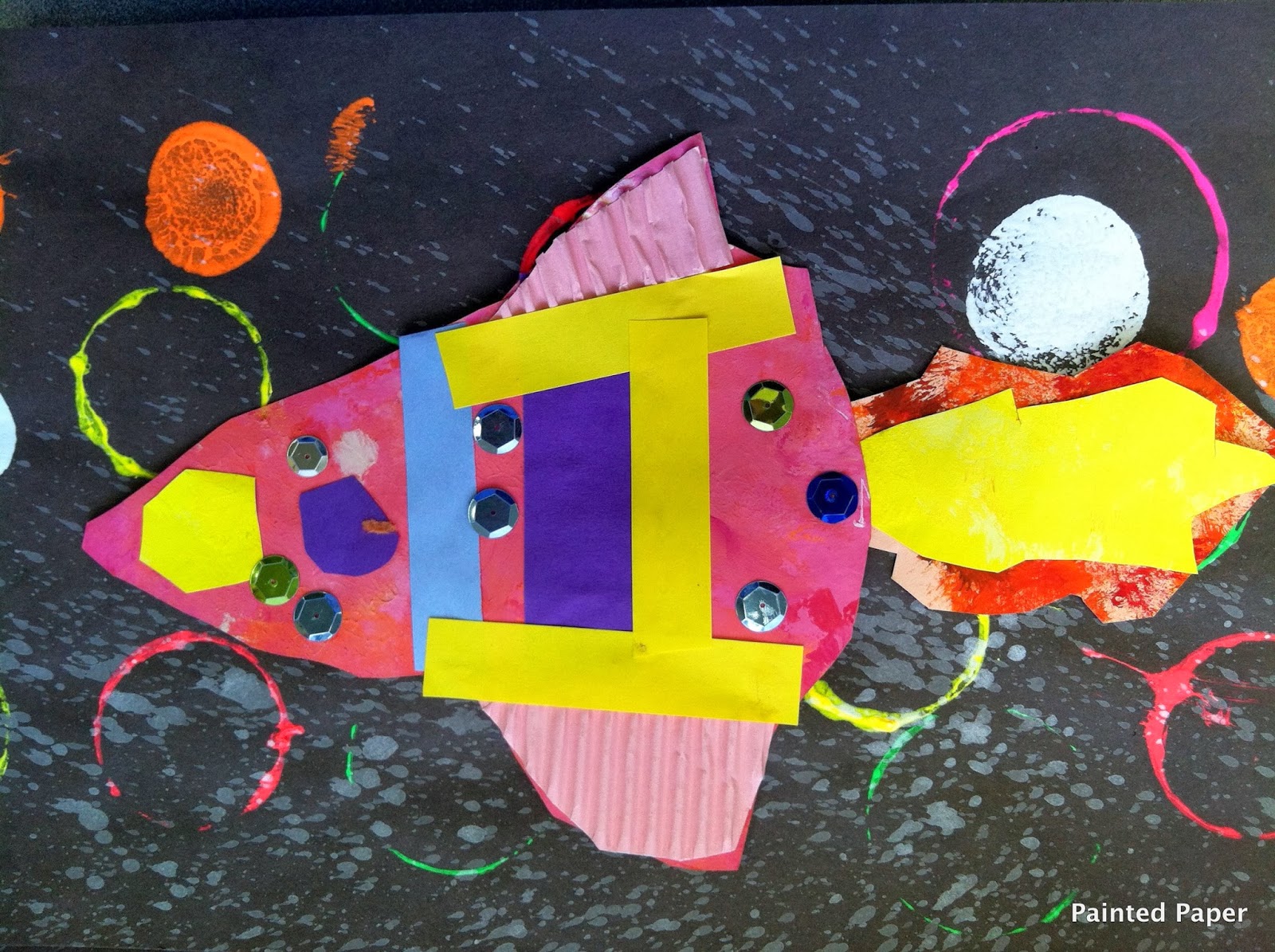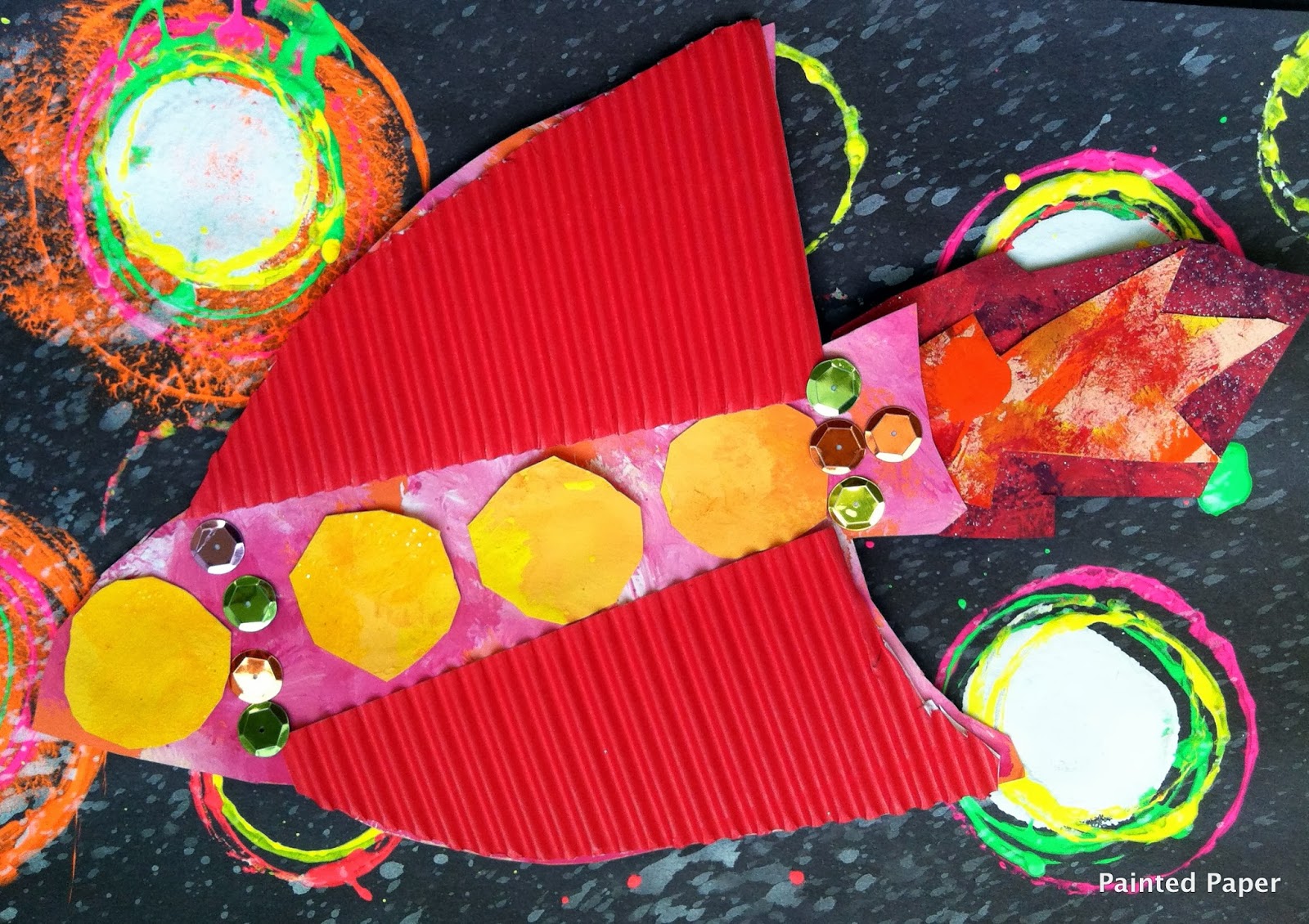 After they traced and cut out their spaceship they added ribbed paper wings, strips of paper for designs, painted paper shapes, windows and of course Razzle Dazzle sequins!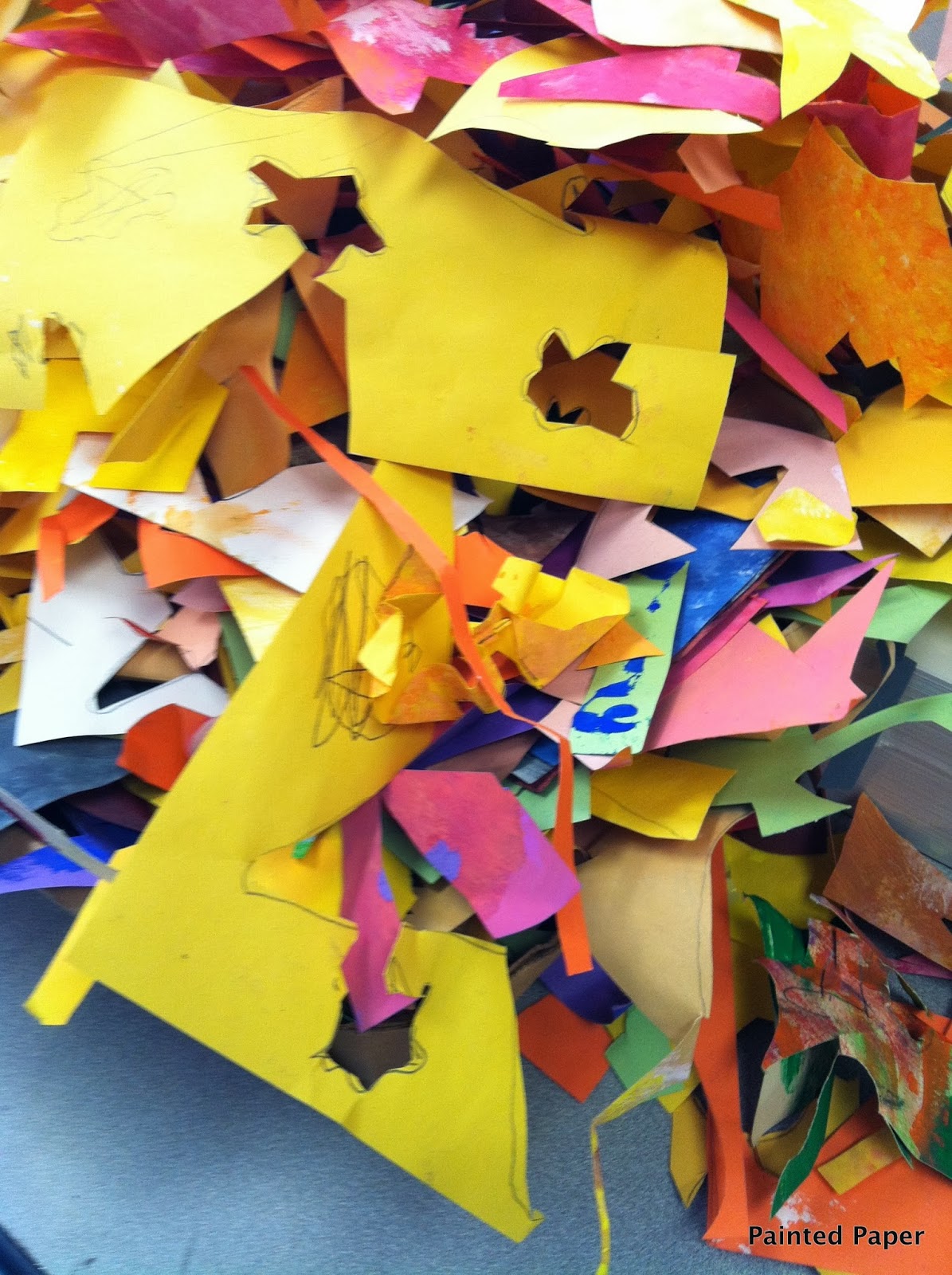 Students finished up any details that were not complete then  added two paper rings to the back of each spaceship to 
"pop out the spaceship" creating a 3-D effect.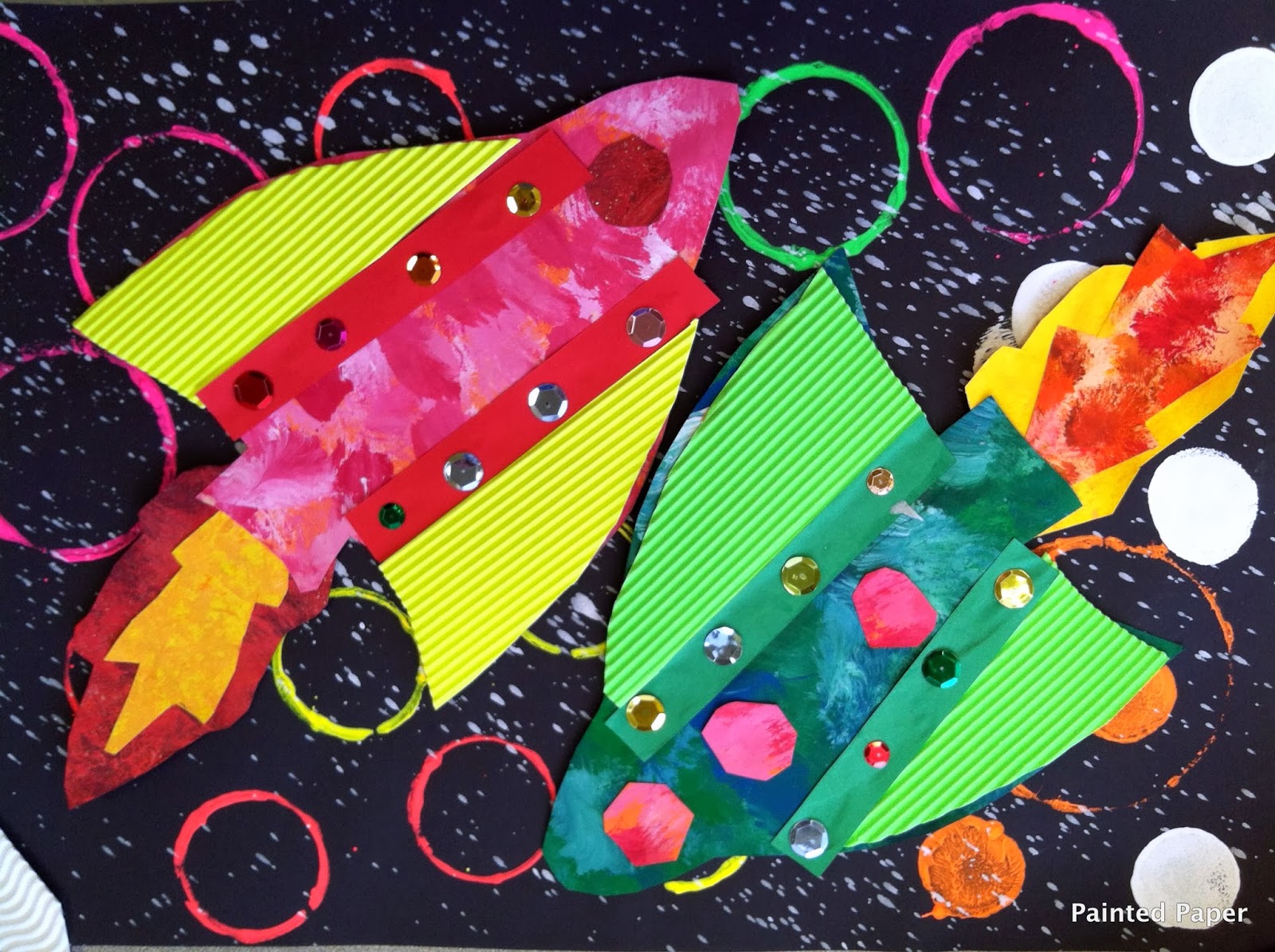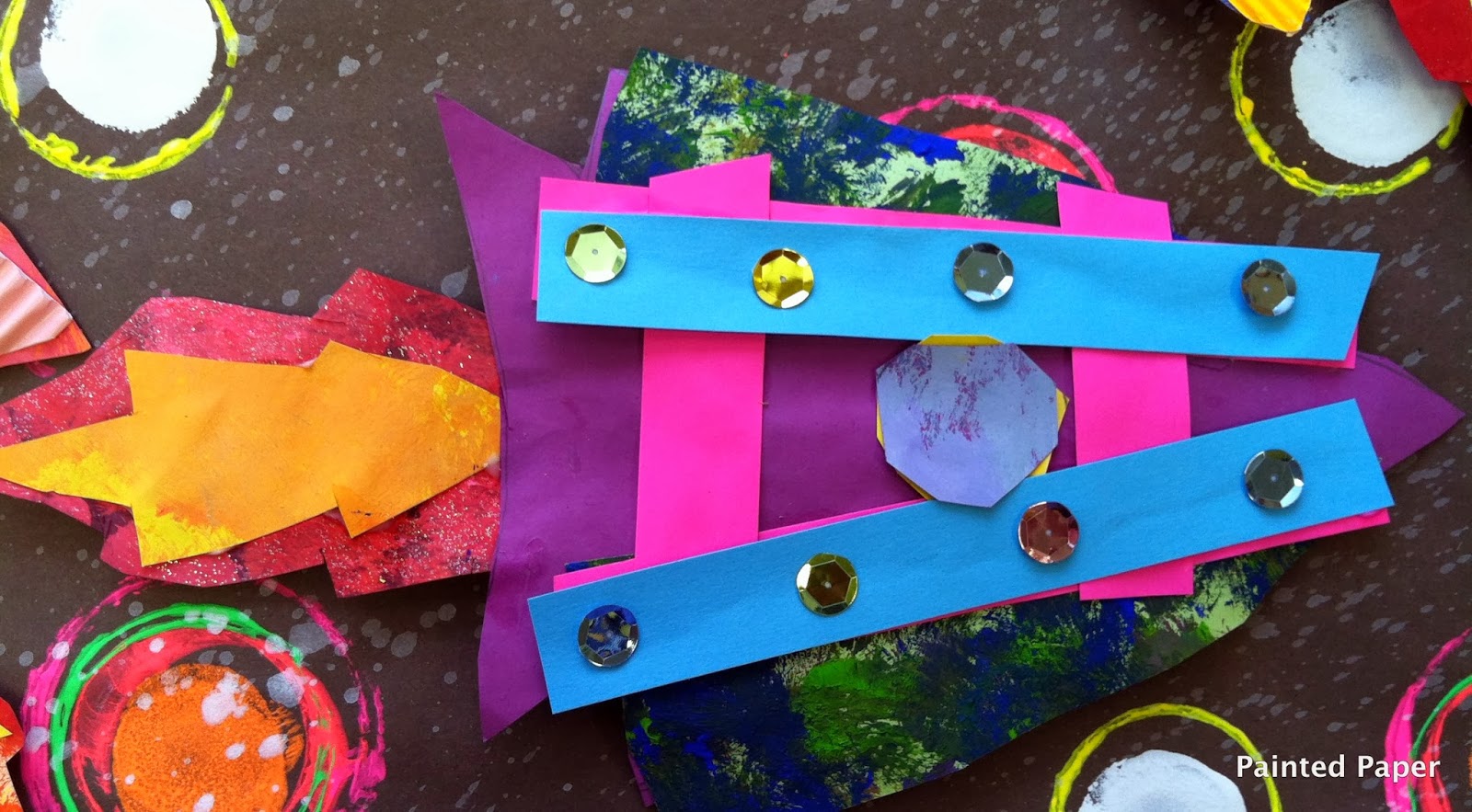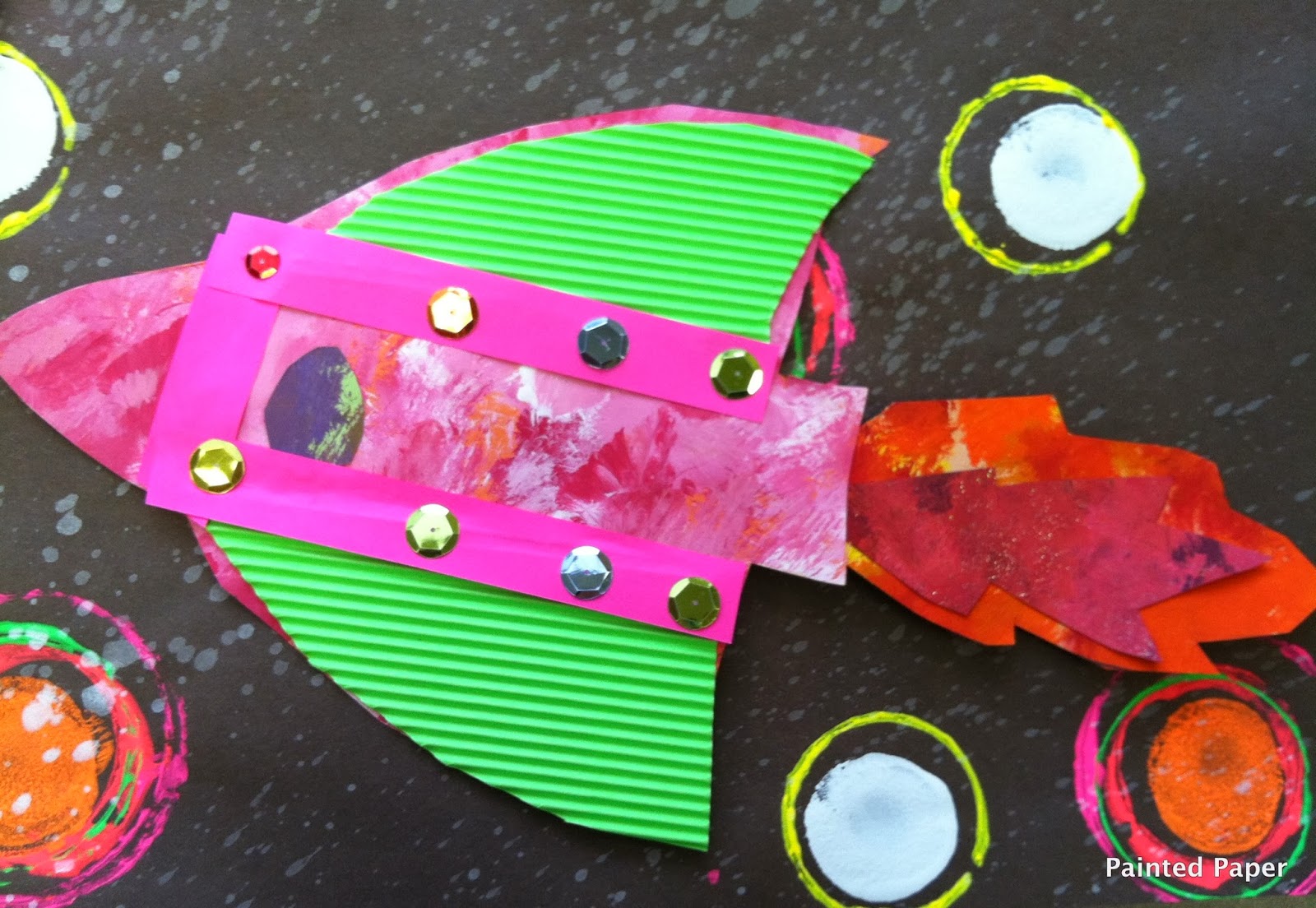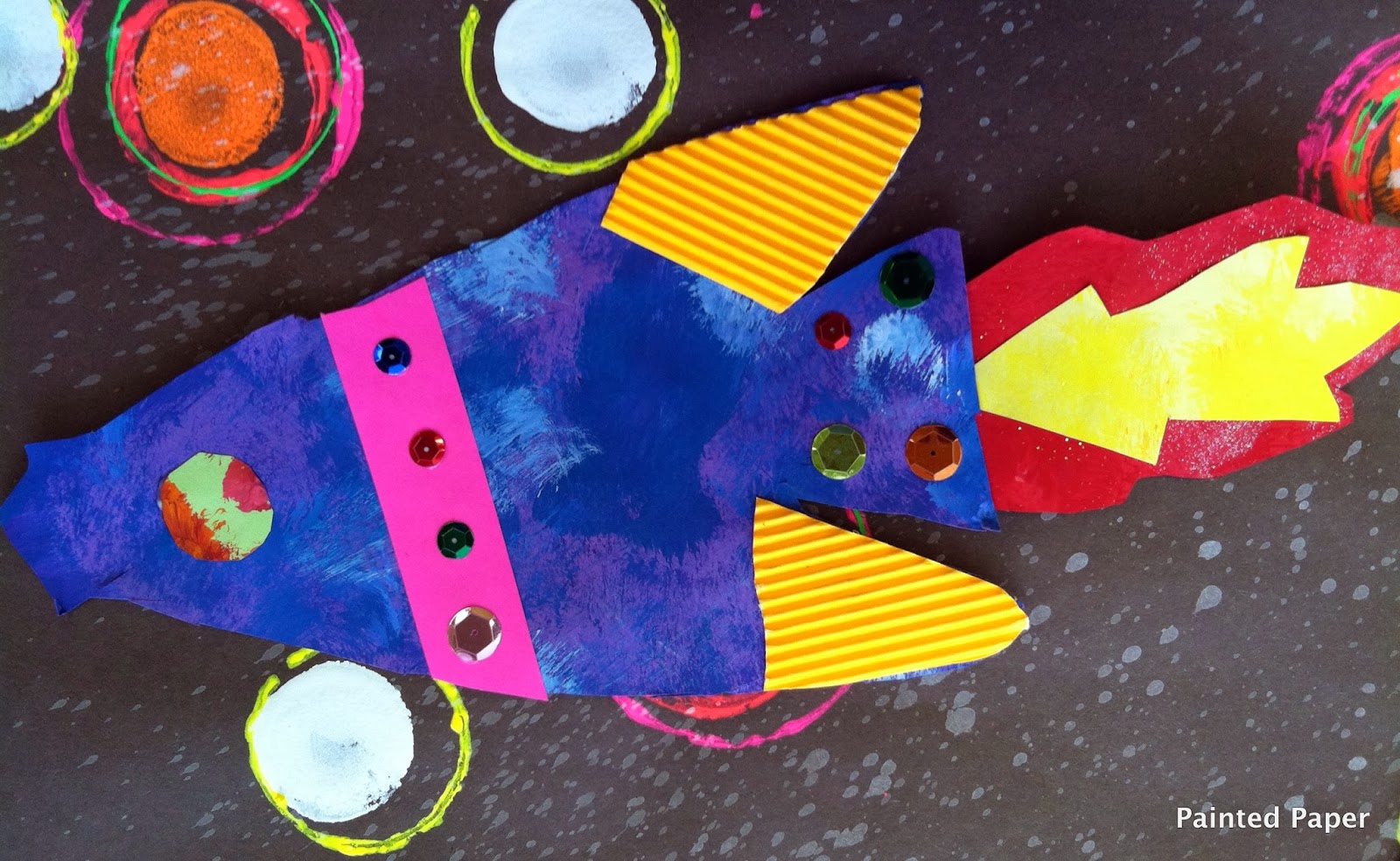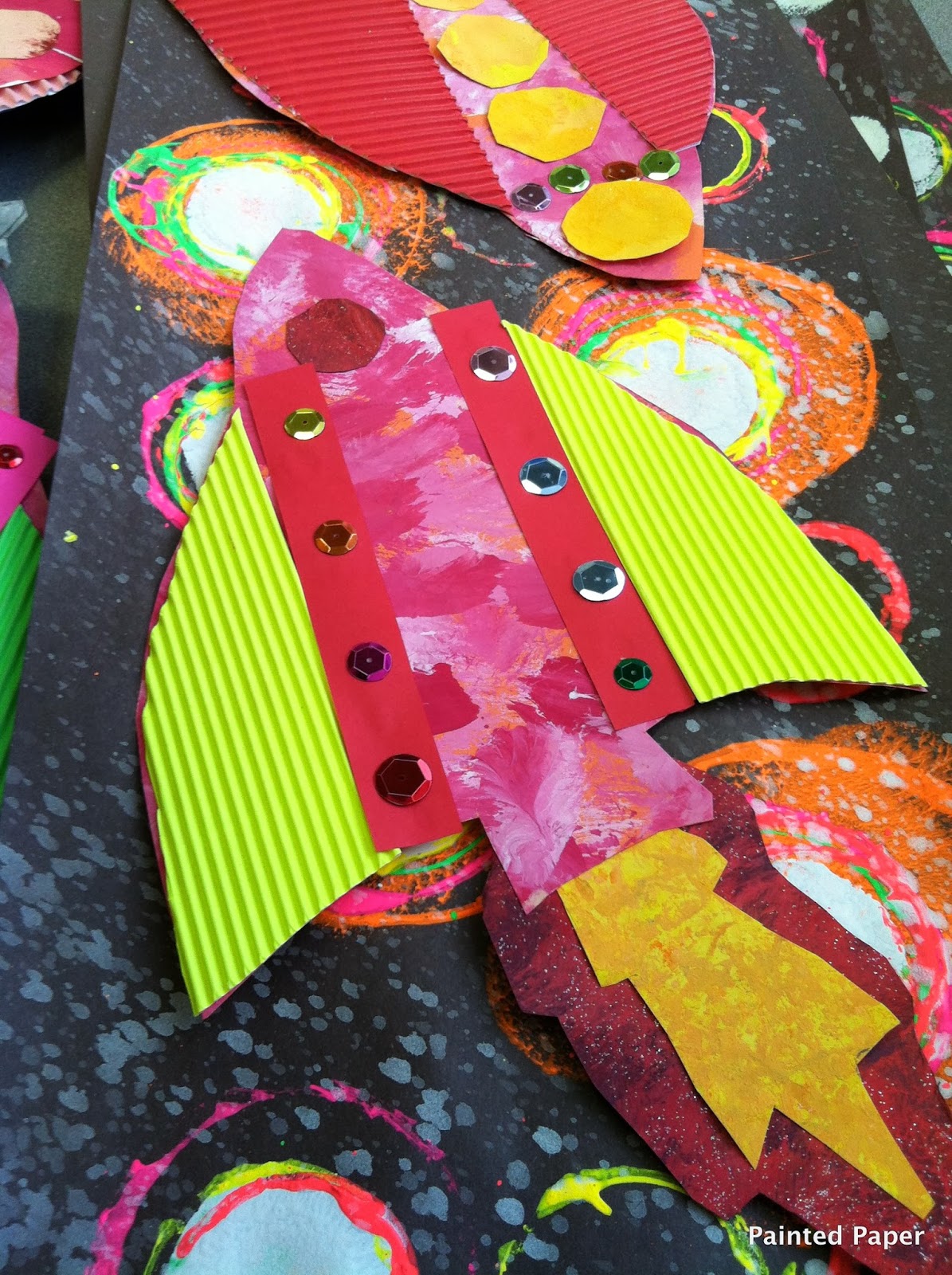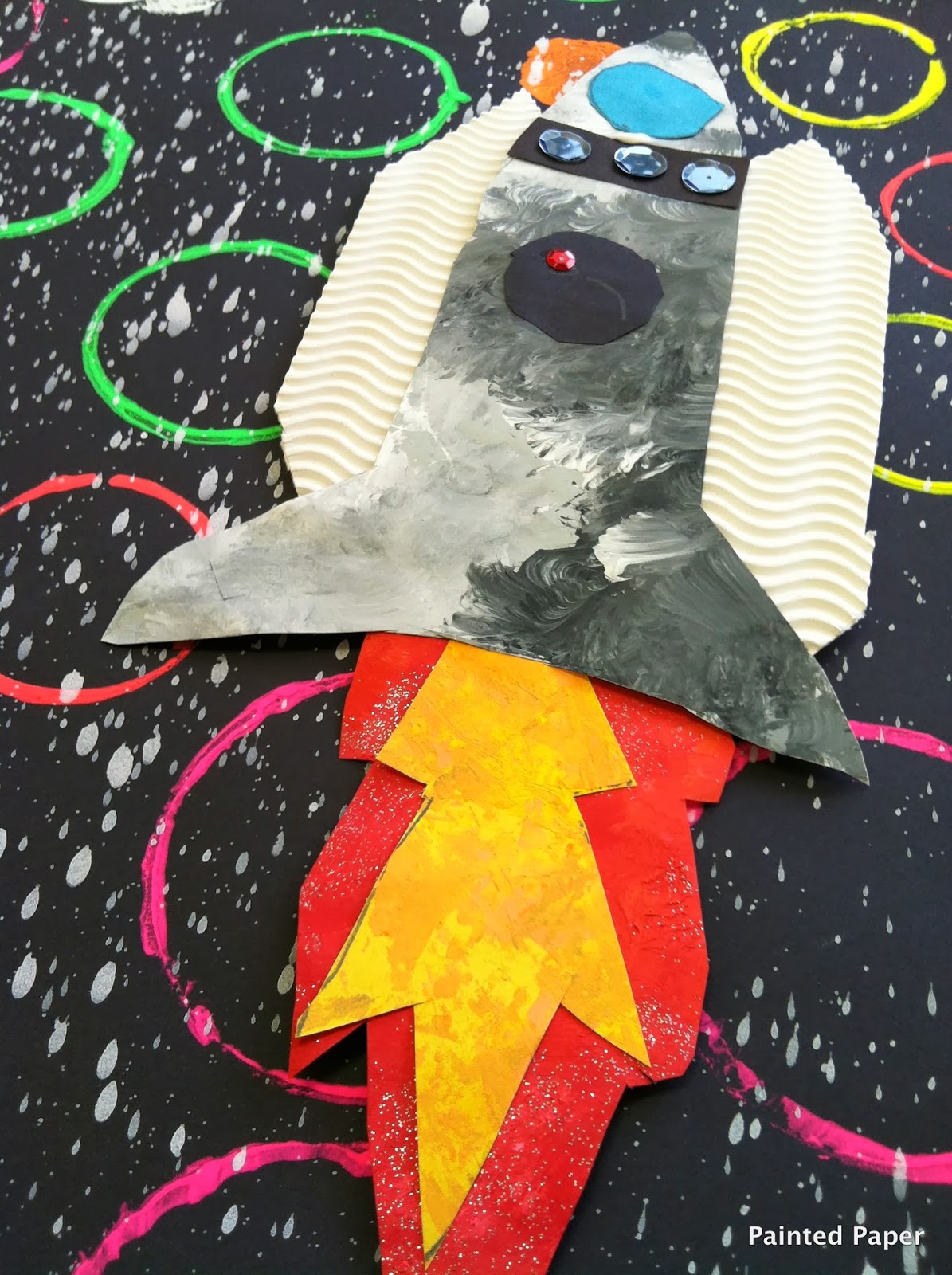 Here is a fabulous Lego Rocket. A student wanted it to look just like his Lego Ship. 
When students can make it relate to their own experiences they will love their artwork because it is their personal creation!
Need more space lesson ideas? 
Fly over to the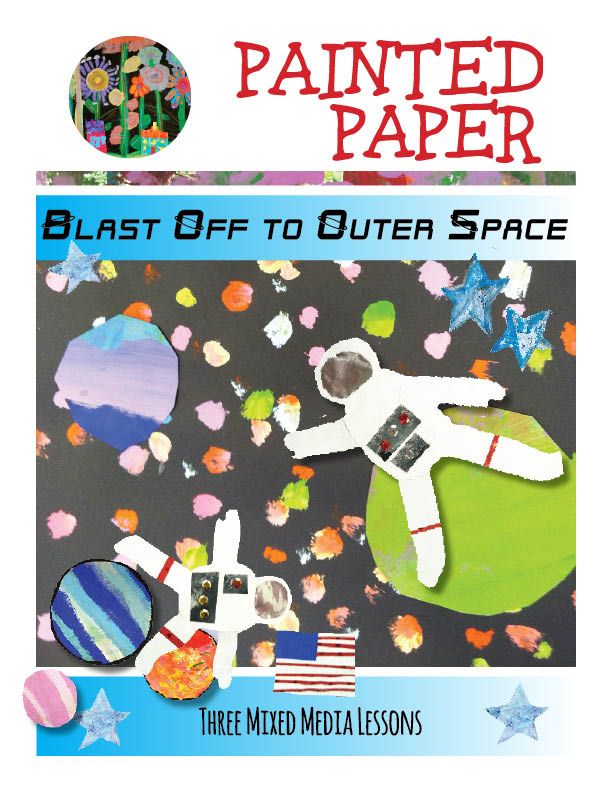 Well, I am happy to say that I have finally put some of my favorite projects and 
thematic units in full color PDF's. 
If you need some guidance getting started head over to the shop and look around for some fun projects. 
All of these lessons are kid approved and administration approved too. 🙂 
We had such a blast (pun intended)! 
Have fun creating your own space ship!